Micro Pods
A fully insulated small garden office from just £7500
What is a Micro Pod
The small garden office pod is a scaled down version of a garden room, but it is still packed with all the necessities for year round home working. It is perfect for people with small gardens or patio areas, or for those who only want to work from home a couple of days a week. The micro pods still include double glazing and electrics, along with insulation and assembly. This makes them extremely cost effective for those working from home on a tight budget.
Get a price now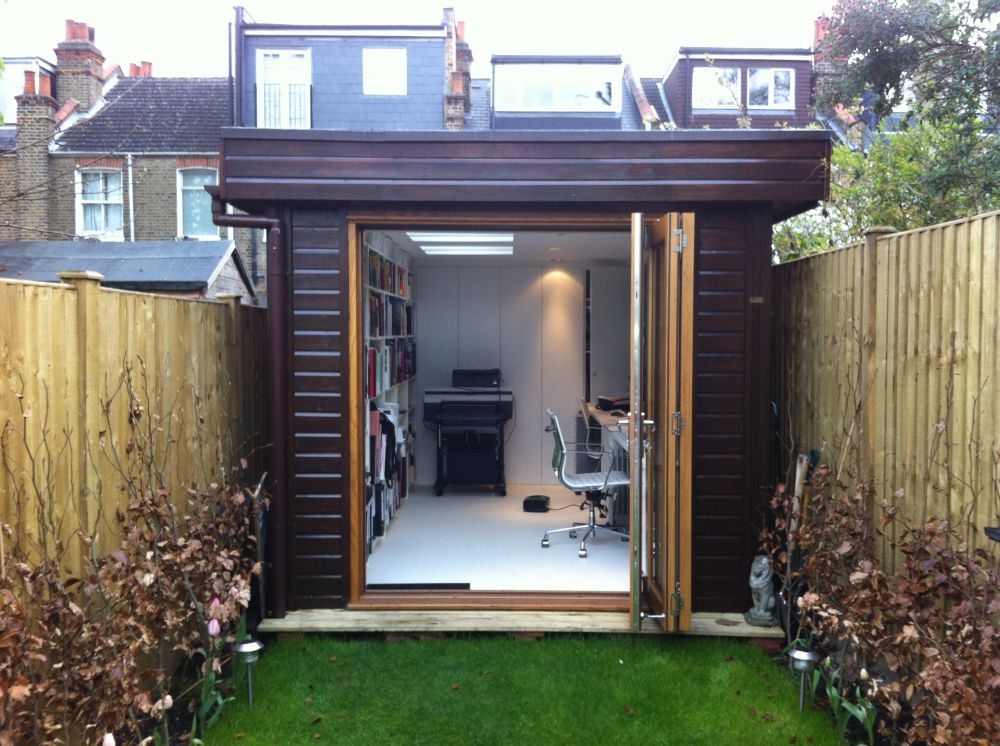 Micro Pods are great for
Garden Office Pods
Work From Home Spaces
Kids Dens
Gaming Zones
Occasional Spare Rooms
Yoga Studios
Art Studios
Design Yours Now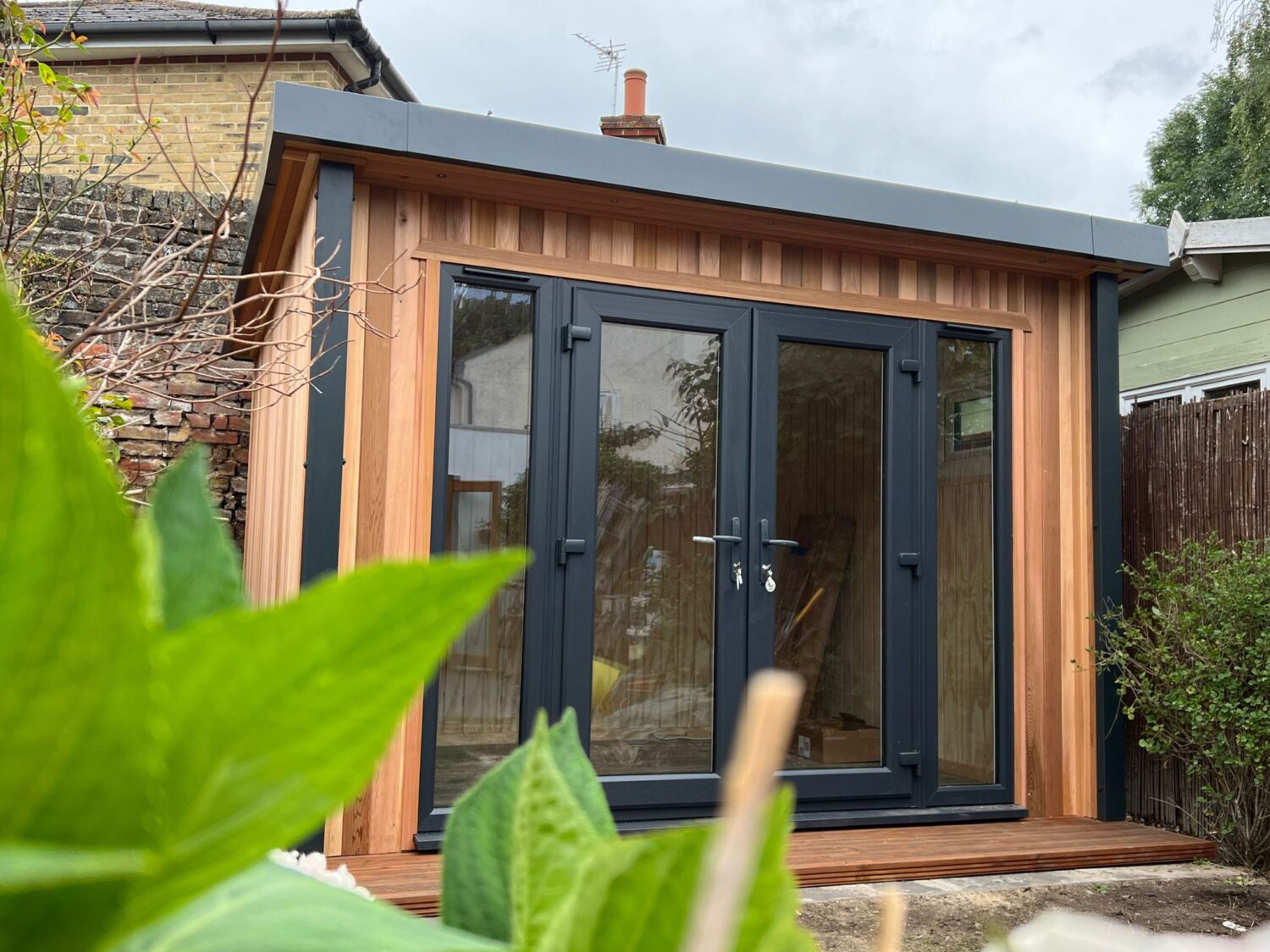 Benefits of a small garden office
Like all garden offices, the micro pod can be a dedicated work space that you can just lock up and leave. There is no need to tidy away what you've spent all day working on just for dinner, only set it back up to reach a deadline. The micro pod takes up a small space in the garden, or squeezes neatly into the space you have already got. They're ideal spaces if you work from home one day a week, or want to set up your own business on the side. They even look great as a his and hers set of offices side by side, if you prefer to keep things separate.
There's no need to worry about the groundwork either, as we can do a ground screw base if you can't get a concrete pad done by a local builder.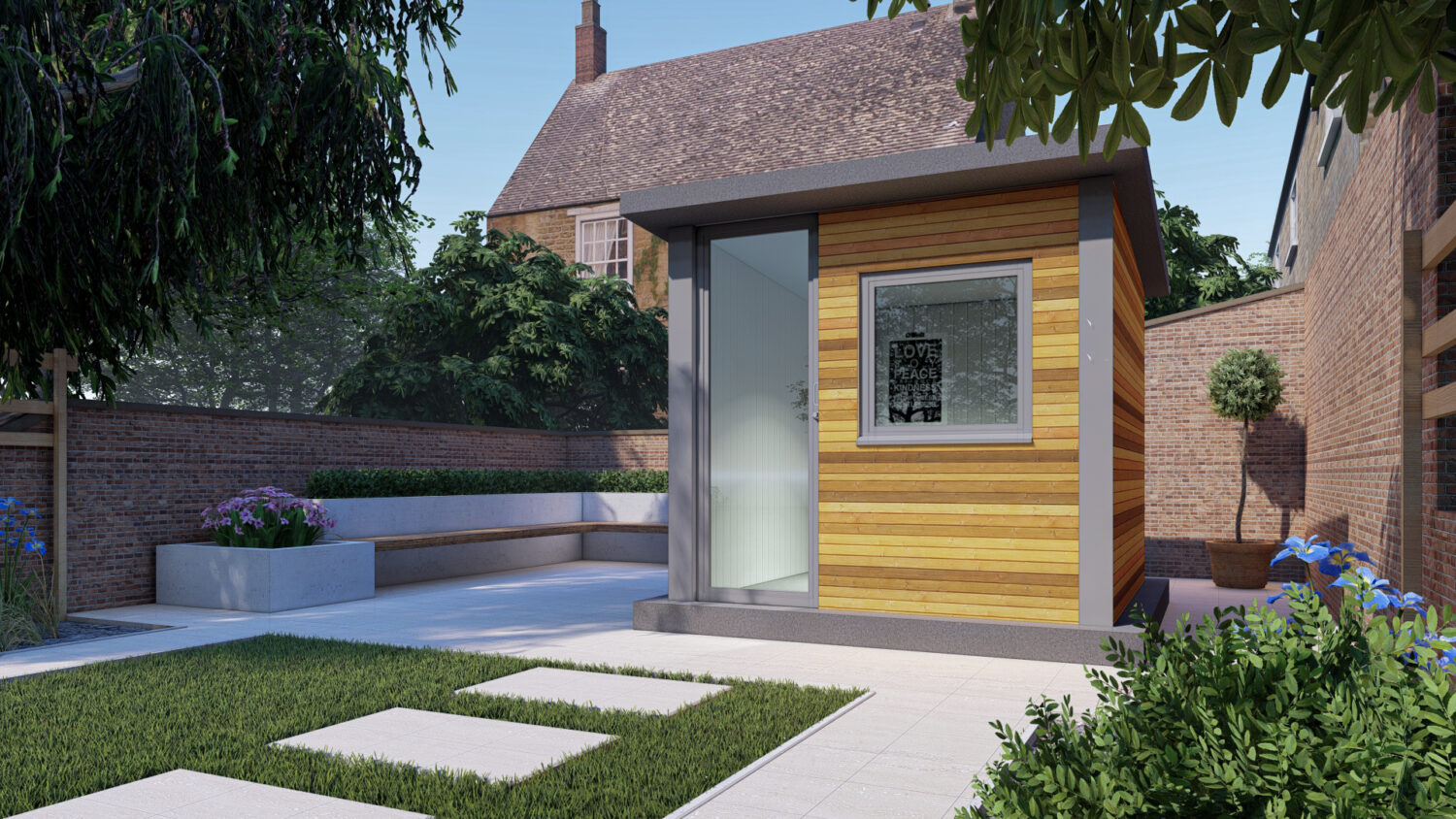 Tell me more about Micro Pods
Do Micro Pods need planning
The same rules for planning permission apply for outbuildings, of which a Micro Pod fits into that category. You can site them up to your boundary within permitted development providing they are as follows:
Behind the front line of the house.
Not covering half of the garden
No more than 2.5m high
Micro pods are under 15 sq. metres, so they are also exempt from building control, providing they are not used for full time accommodation.
Please note that garden flats and areas of outstanding natural beauty, will require planning permission as different rules apply.
Government Planning Guidelines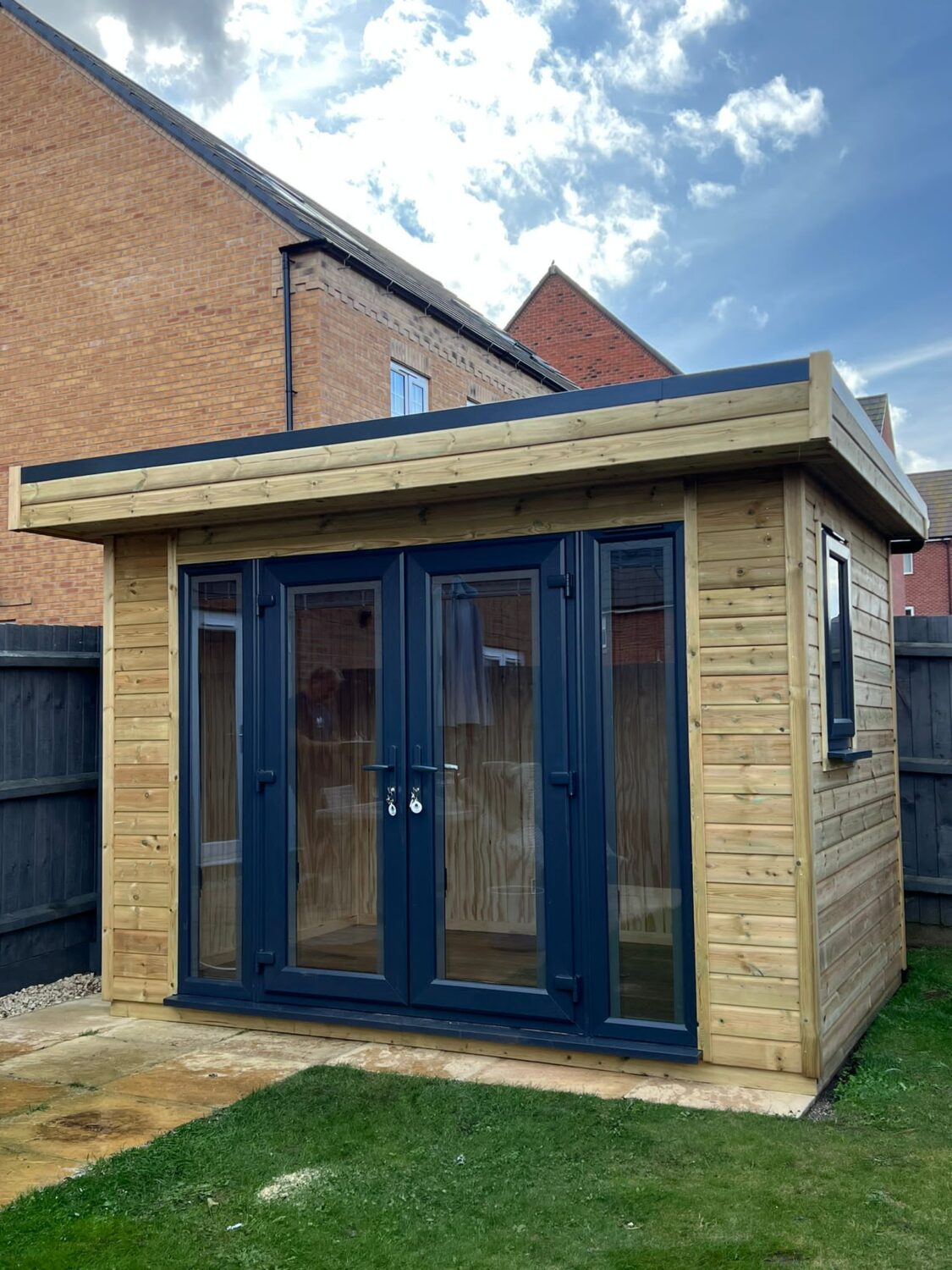 Micro Pods start from £7500
Available in a plenty of sizes, simply click the configurator link to the online price builder. This will give you a free quotation for the size and layout that you are looking to have, plus any extras such as extra sockets, and lights in the overhang.
If you would like a ground screw base, please click that option at the start – however this option is for customers within a 75 mile radius of CV47.
All buildings will require an electrician to do the final connections and fit the provided faceplates to the integrated wiring. Please note that the pods arrive in a natural finish, but can easily be decorated or left unpainted. The decision is yours.
Get a price now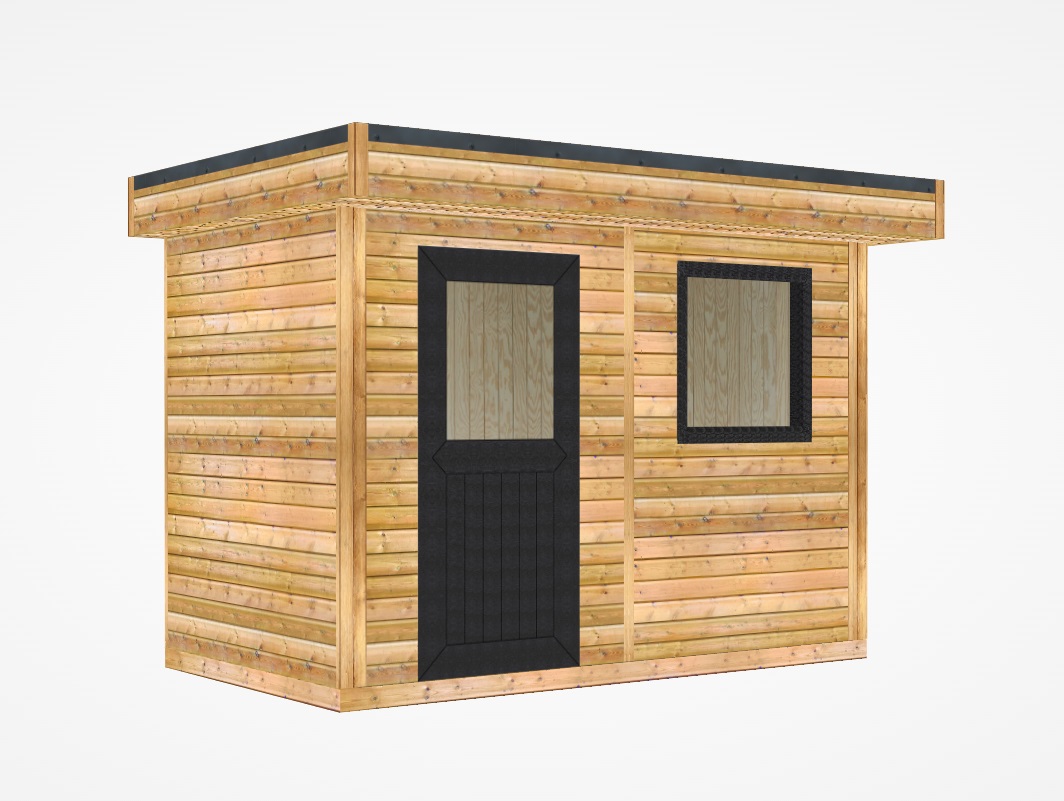 How to plan your small garden office
With space at such a premium, it would make sense to use an room planner to check everything fits in.  To help you with the internal layout and even the furniture, why not try the Ikea office planner. The free online tool, will create a 3D version of the room, and let you drop in their furniture, before creating a shopping list for you.
Ikea Room Planner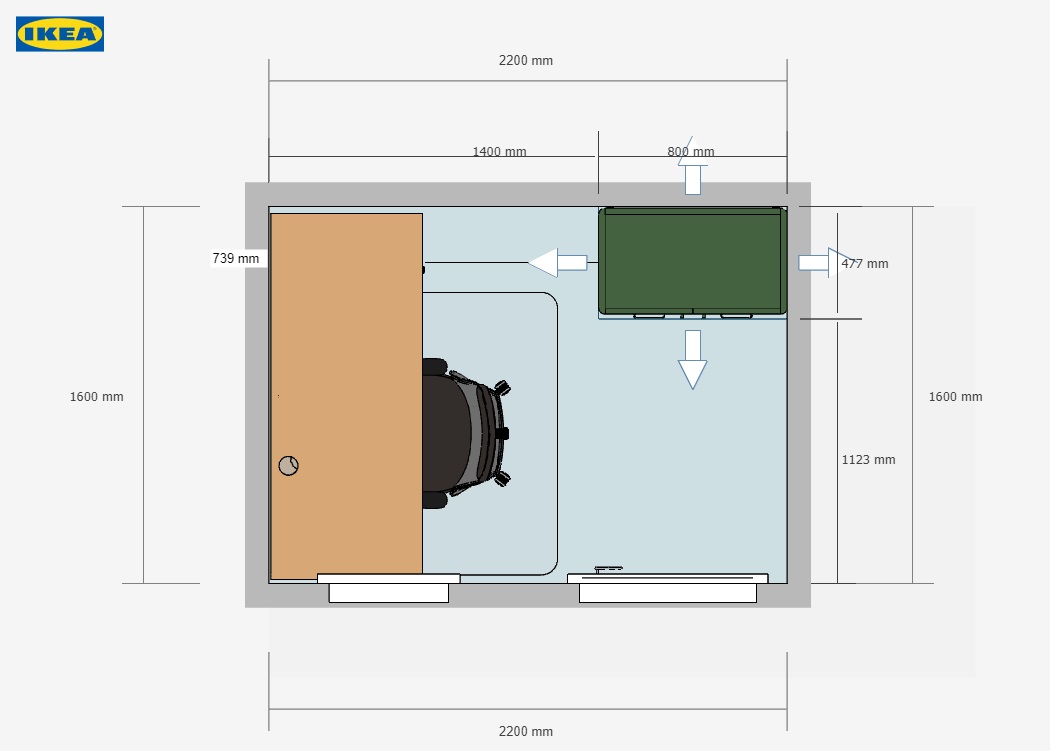 Small Garden Office Specifications
| | |
| --- | --- |
| Fully Insulated | Floor walls and ceiling include Celotex Insulation for year round use |
| Electrics | Integrated electrics hidden within the cavity, ready for final connections |
| Double Glazing | Doors and windows are argon filled double glazed and feature insurance recognised locks. |
| Assembly | Assembly is included in the price onto a pre-prepared slab or ground screw base |
Access for small garden offices
Micro Pods are often built in small gardens with restricted access, which often begs the question – what about access.
Providing you have a straight run from the front to the back, it is likely that we can install a Micro Pod in the garden. If you have more restrictive problems, then the best way forward is to send a video so we can determine the possibilities that are available for you. In most cases there is a solution, however a compromise on design and/or size may be required.
Watch Delivery Video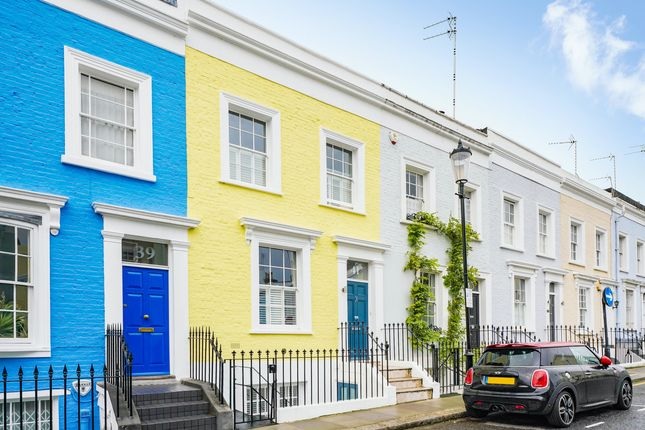 All about the base
A micro pod will require a concrete or paving slab base, which can either be done by yourself or a local builder. It is important that the base is flat, level and smooth, so that the building sits on the ground without rocking. If you can't find a local builder, we can provide a ground screw base (see configurator for prices) within a 75 mile radius. The ground screw base will need to be level to a tolerance of 100mm, and not have a concrete or paved area within the building location. The site will need to be clear from debris and mown, prior to installation.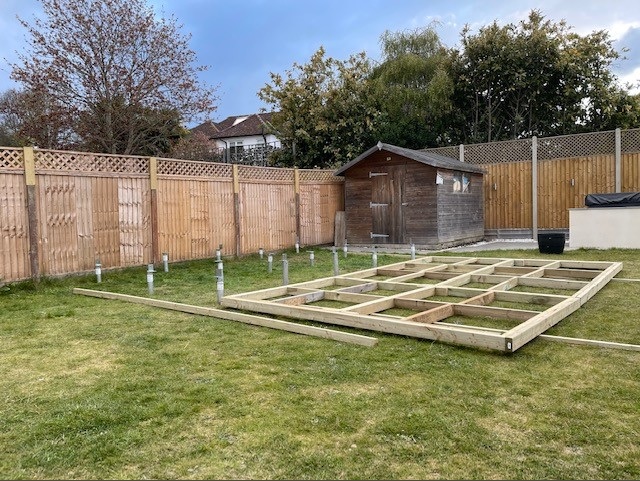 The Flat Roof
This is simply a smaller version of our Contemporary Office, with all the walls being the same height. This gives a ceiling of 2.15m throughout the inside, but there is a slope above the ceiling for rainwater to roll into the guttering.
The roof is finished with capping to match the door and window colour.
Online Configurator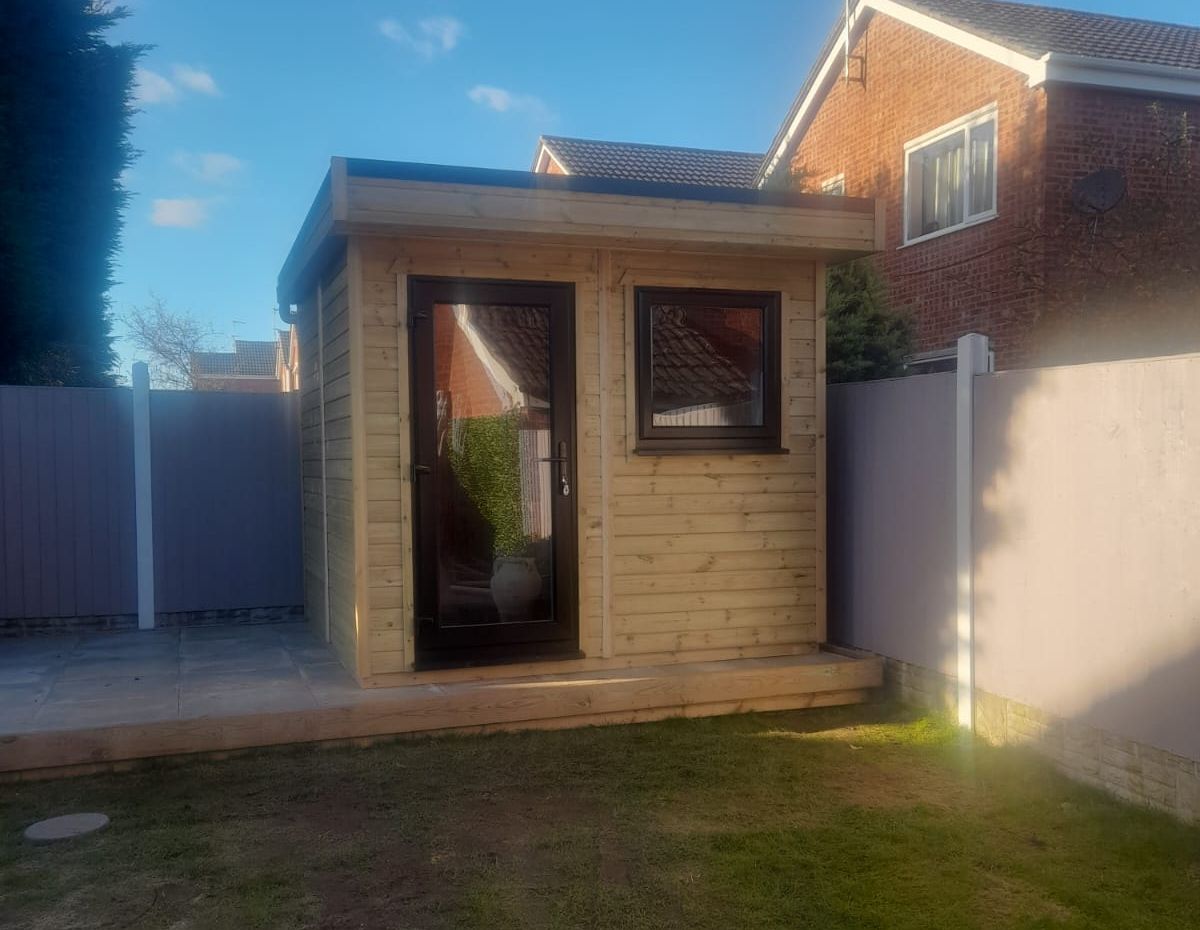 The Single Sloped Roof
Based on our Garden Office Pod range, the walls slope from front to back on this model. This allows a much sleeker external trim to the roof, however the internal height is 2.2m at the front and 2.05m at the back. Again, the trims match the colour of the doors and windows.
This roof design doesn't show on the configurator, but is a no cost option button.
If you wish to design a Garden Pod instead, click the link
Garden Office Pod Configurator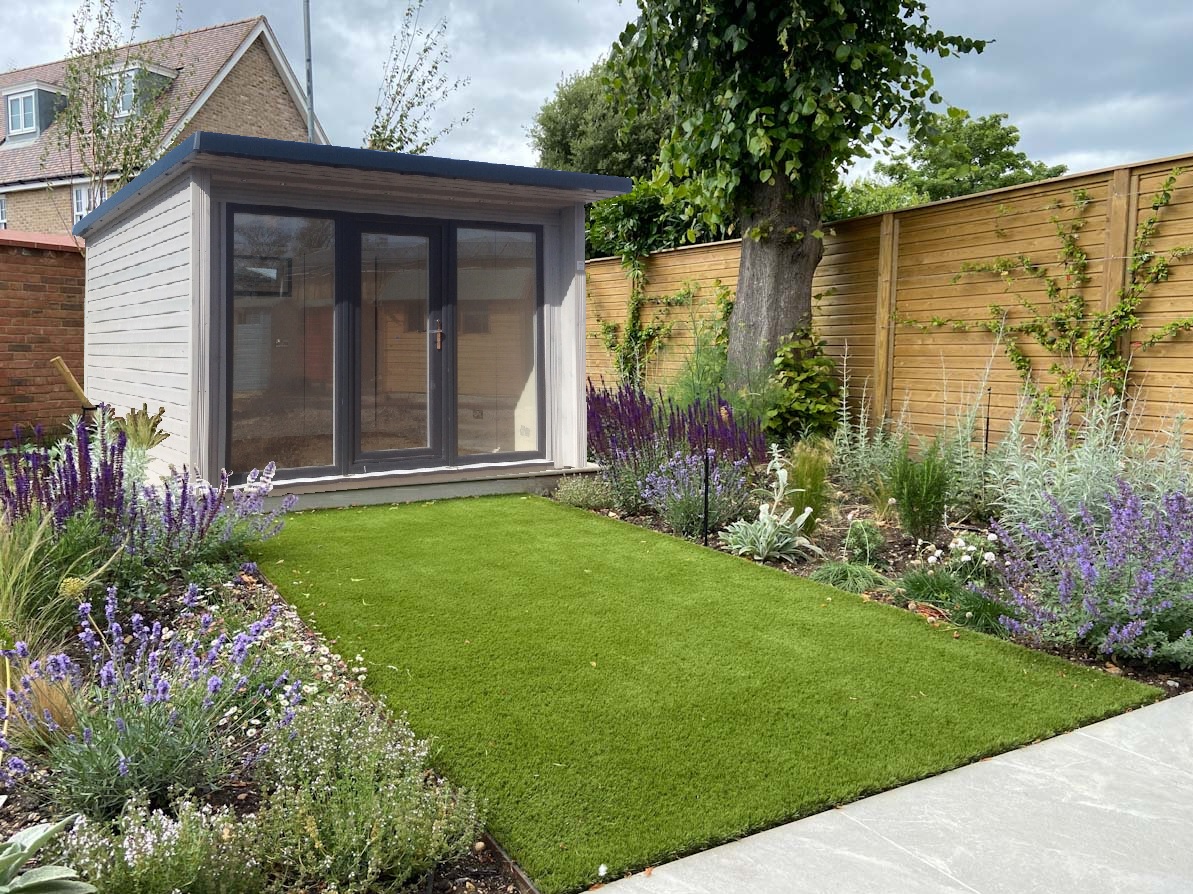 Here are some of our other small garden office buildings - contact us for details