Garden Room Ideas
In this section we take a look at the many uses of a garden building with the aim of offering advice and inspiration, on how to utilise your new garden space. Our garden room ideas will help create more useful living spaces, for exercise, entertainment or work. Take a look to see how our customers have used their buildings so it can inspire you to do the same.
Add Extra Space to Your Property
Many people across the country love their homes, but recognise that they need more space. Garden rooms fulfil this need, coming with both a lower price tag and a less disruptive installation when compared to a traditional extension. With just a day for the groundwork and a day for assembly, your new garden space can be ready for use within a week. With the added bonus of increasing the value of your property by more than the cost of the project, now is the time to improve the home you live in.
Need Inspiration
If you're stuck for ideas on how to furnish the new room, why not come over to our showroom and get an idea on how to fit yours out. They are perfect for home cinemas, gyms, garden bars and entertaining rooms, as well as occasional bedrooms or studios.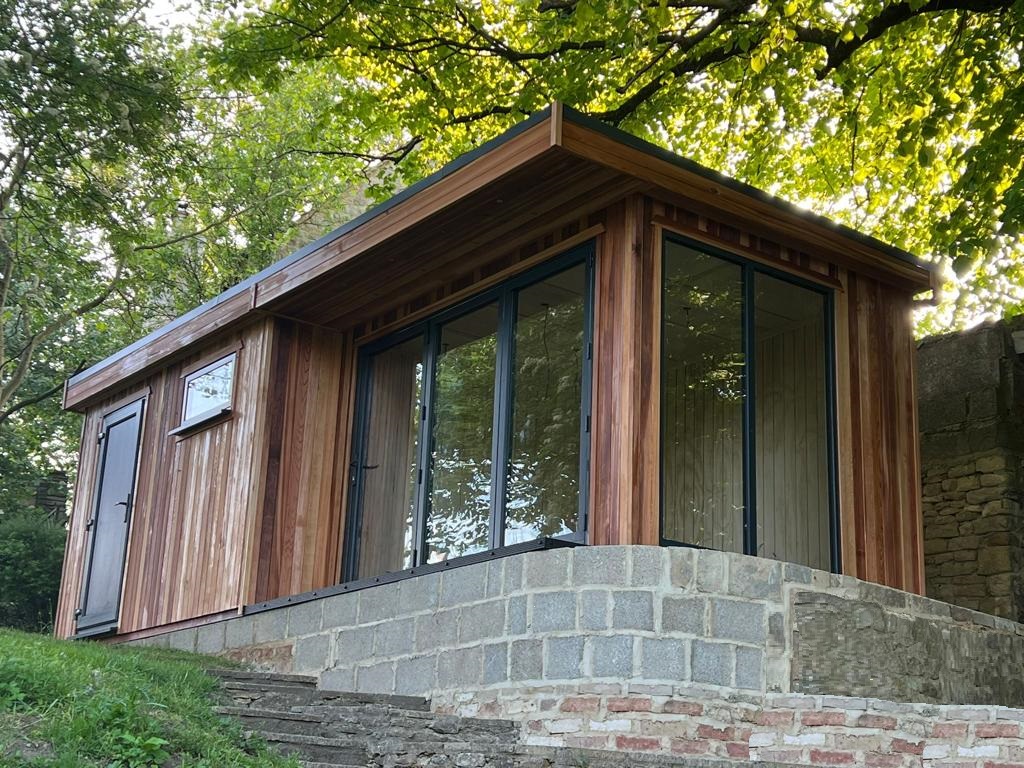 Main uses for a Garden Room
A Beautiful Summerhouse
A summerhouse is a multipurpose garden space, designed to capture as much natural light as possible. While our summerhouse designs are thoroughly insulated, allowing them to be used throughout the year, the unique light-catching design of a summerhouse will create a warm space perfect for summer entertainment or relaxation. For a shaded spot during the summer, a garden room with a canopy can create a warm outdoor living space to sit, whether reading a book or sharing a drink with an old friend.
A Storage Building
If you are struggling to comfortably fit your belongings within your home, a garden storage room can be the solution you need. Whether looking for a place to store several bicycles, a range of gardening supplies, or a fully stocked DIY arsenal, a spacious garden room can allow you to cleanly organise your possessions, freeing up more living space within your house.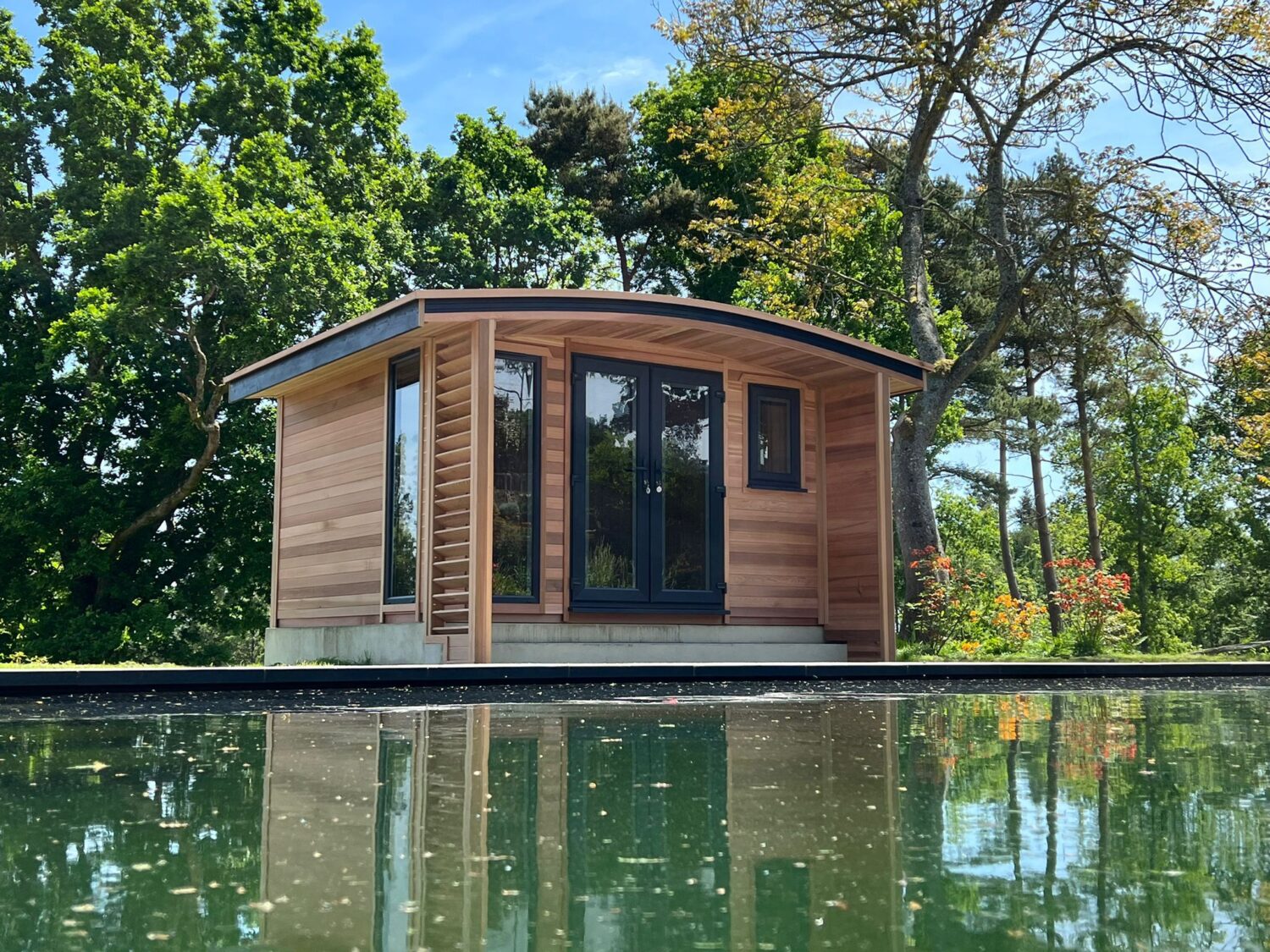 What will the Garden Room be used for?
Garden Entertainment Room Ideas
A garden room can be used to create a fantastic entertainment space, a place to unwind or to entertain throughout the year. Whether looking to create a breakout space from your home, or simply to take advantage of your beautiful garden, here are some brilliant garden room ideas for your new entertainment space.
The Garden Bar
A popular use is a fully stocked bar within your garden, making an exciting space for yourself and your friends. You can create the full pub experience, with a wooden bar, working beer pumps, and a mirror-backed spirits display. You can opt for a cosy bar with a couple of wooden stools, or a larger space with a table and chairs. Whatever the theme, a garden bar looks brilliant with a jukebox, fully stocked wine rack and a neon bar sign.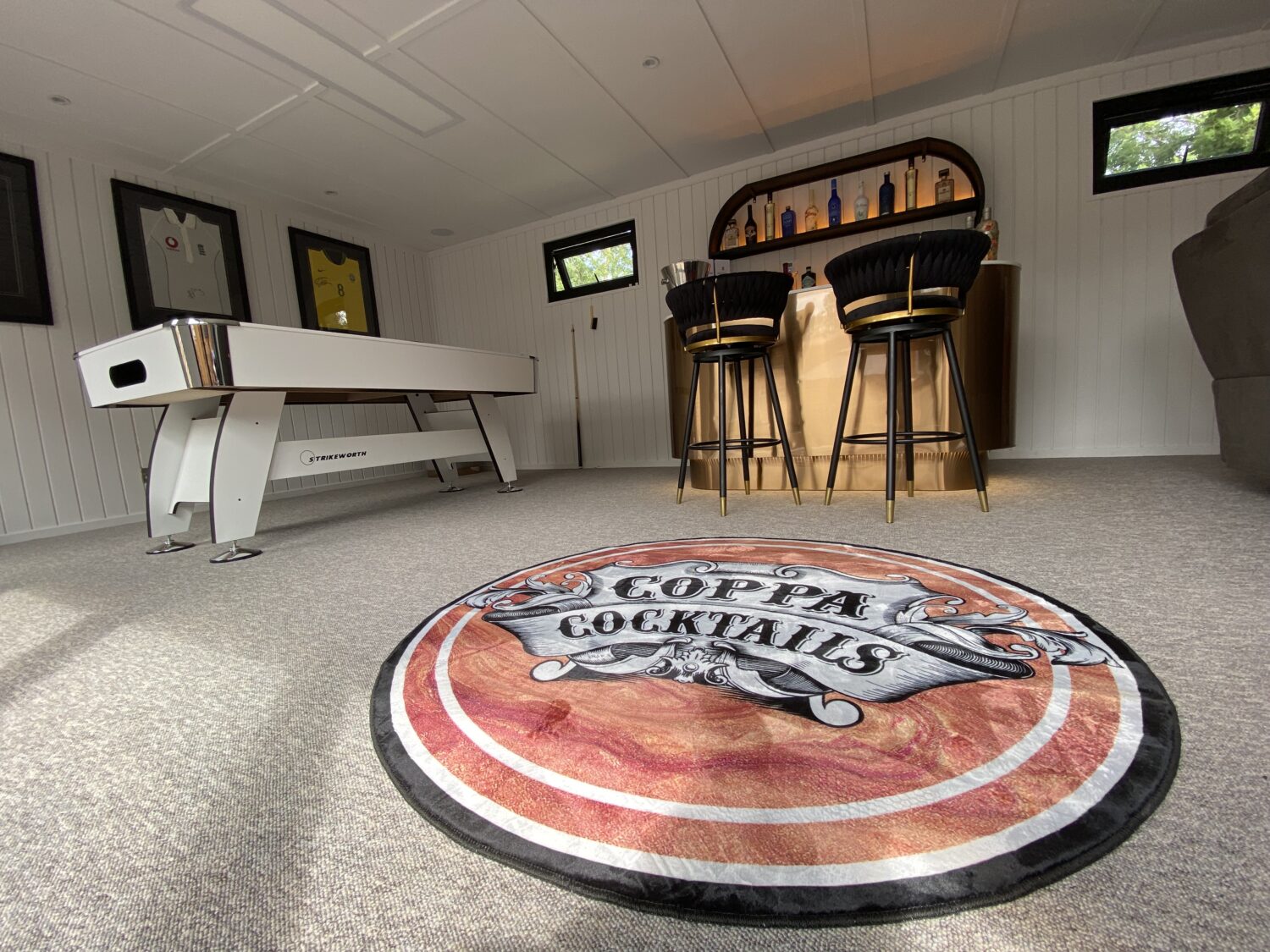 Not Just For Storage
A Cinema Room in Your Garden
Have you dreamed of owning a home cinema but haven't had the space to do it? Well a garden room will provide the solution and really showcase your home to your friends and neighbours. Capable of fitting a large TV screen or even a projector, your home cinema should also include surround sound speakers. Then there's the plush seating and even a popcorn machine to make every night a movie night. Alternatively, it could be just the place open up the beers and watch the match with friends. Don't forget to add mood lighting, and between glass blinds to really feel like you've gone to town.
The Perfect Games Room
Perfect for a child or just a child at heart, a games room can centre around a snooker table, or be fitted out with a dartboard. For gamers, a garden room can offer a space to install a large TV, surround sound speakers and the latest consoles. Or for an alternative, you can make a garden casino, with a poker table and roulette wheel, perfect for hosting local games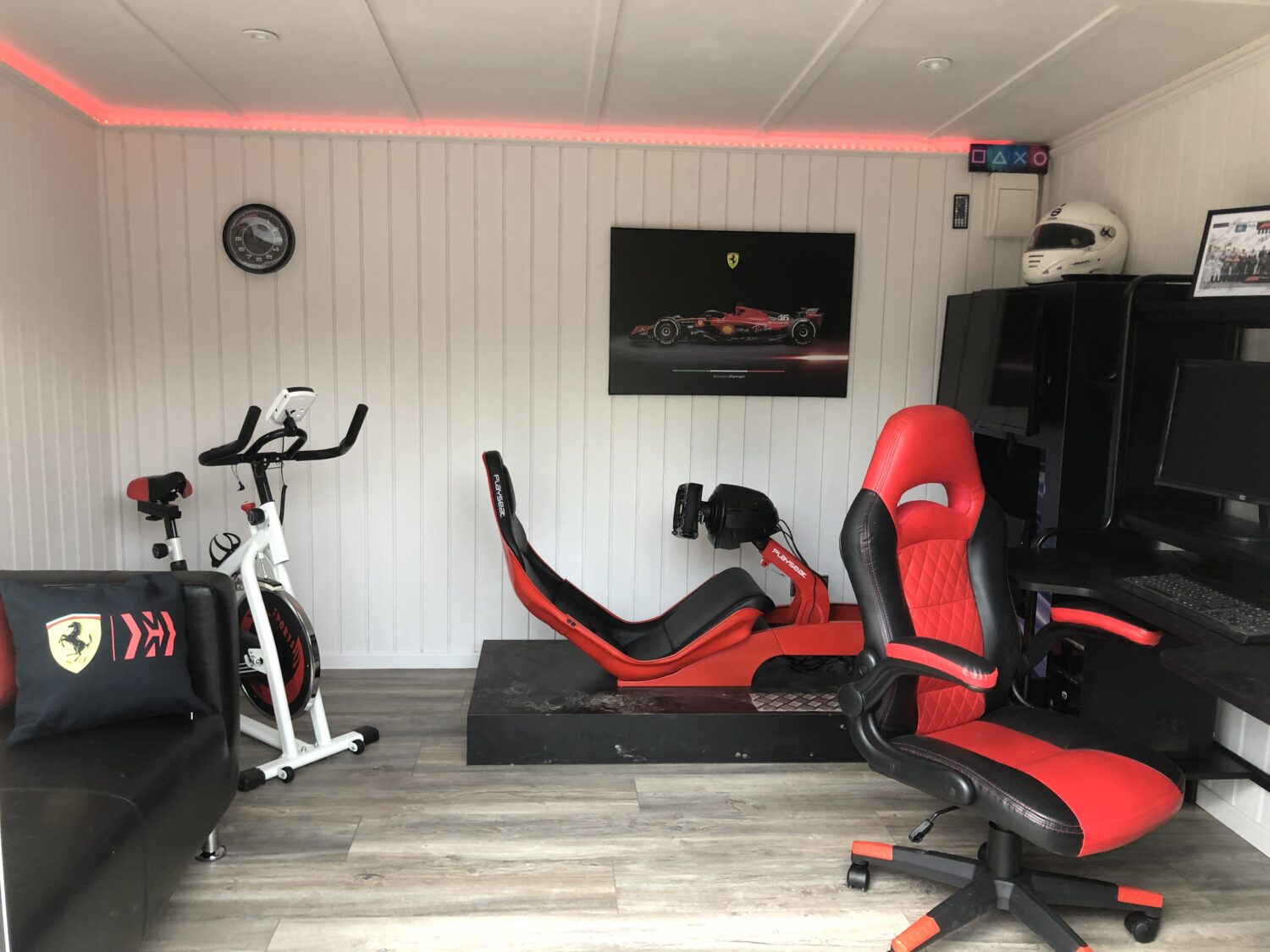 A Garden Reading Room
A traditional garden room is often fitted out to be a tranquil and serene retreat when you can shut yourself out from the rest of the world. Why not create a private hideaway and get lost in a book or magazine. Alternatively, you could relax to the sights and sounds of the birds in your garden, or listen to your favourite radio programme. Set out the perfect space and look out into the garden, where you can benefit from peace and tranquility. that you crave for. So if your house lacks a quiet space to relax, a garden room is the solution for you delve into fact, fiction or fantasy.
How About A "Man Cave"
Very popular with the lads this one. If you get banished to the shed, why not make the place to be, especially in the winter. Nowadays, Man Caves are the perfect getaway, featuring fully functional bars, pool tables and TV areas. Despite the name, a private entertainment space can be great for women too, offering their own place to unwind and have fun.
Find Out More About A Man Cave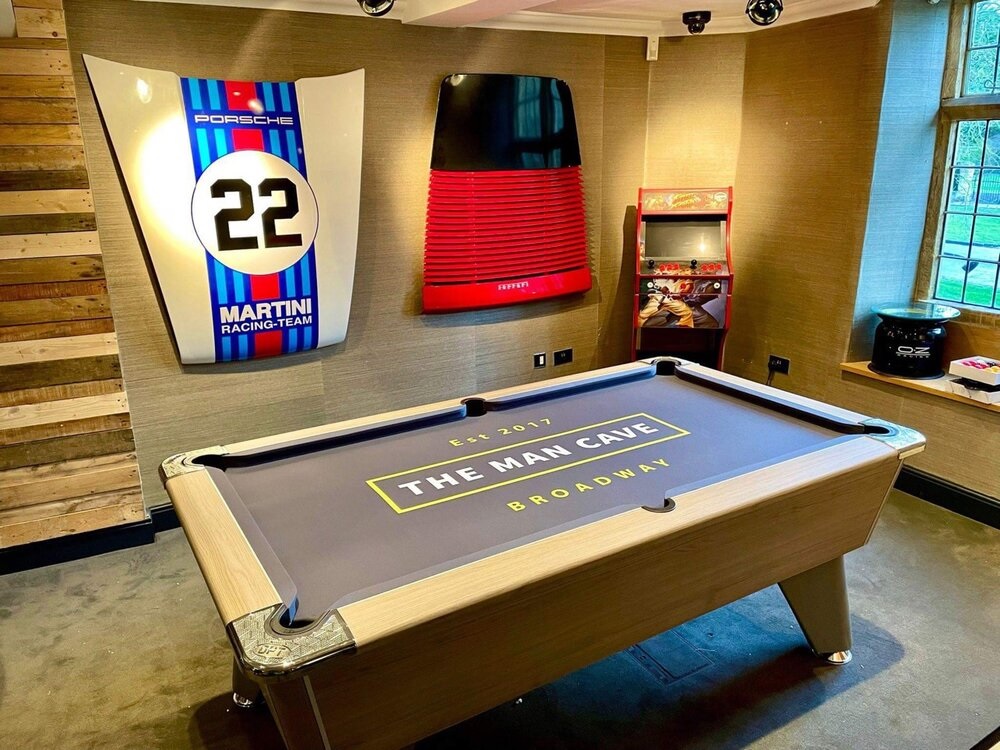 Work From Home with an Outside Garden Office
The most popular use for an insulated garden building over the last few years, is no doubt the garden office. There has been a clear move toward working from home, which looks set to continue into the future. Now that technology makes it so much easier to home work, the addition of an office in the garden is now a no brainer. It also lets the house get back to being what it is designed to be – 'a home'. The home office then provides you with a dedicated work space at home, which is away from family life. It can also boost your mood to work within your garden, with stunning views and fresh air around you.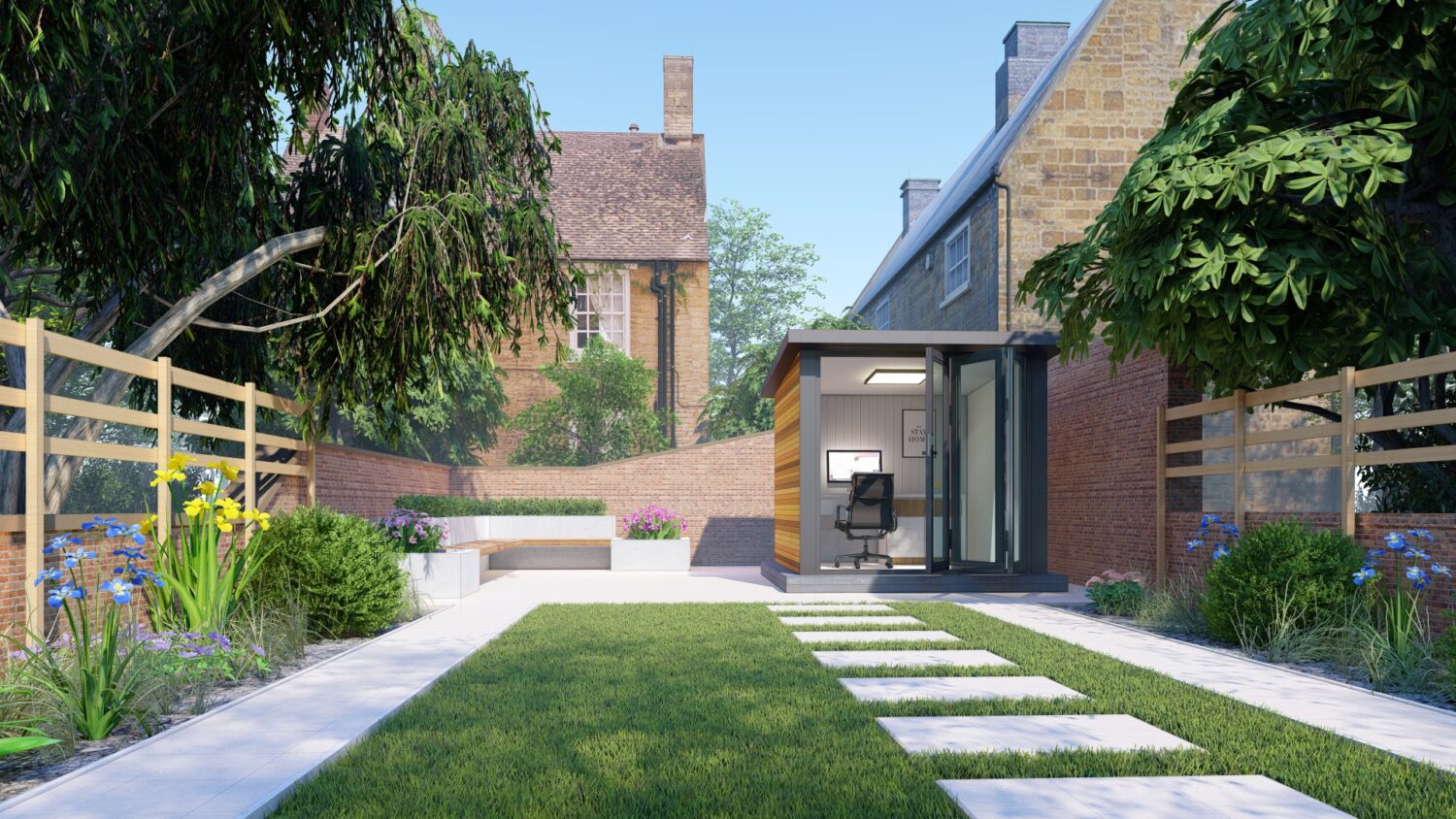 Run your own business
A larger outdoor garden room could even be used to run a home business, with enough space for multiple employees to work. By working in this cost effective way, it helps you get the business on its feet during the infancy stage. Then when things take off and you need to expand, the office can be turned back into a garden room later.
If you need even more inspiration, then take a look at Salon Equipment Centre's website. The perfect place for furniture to set up  a hairdressers, nail bar or beauty therapy business at home.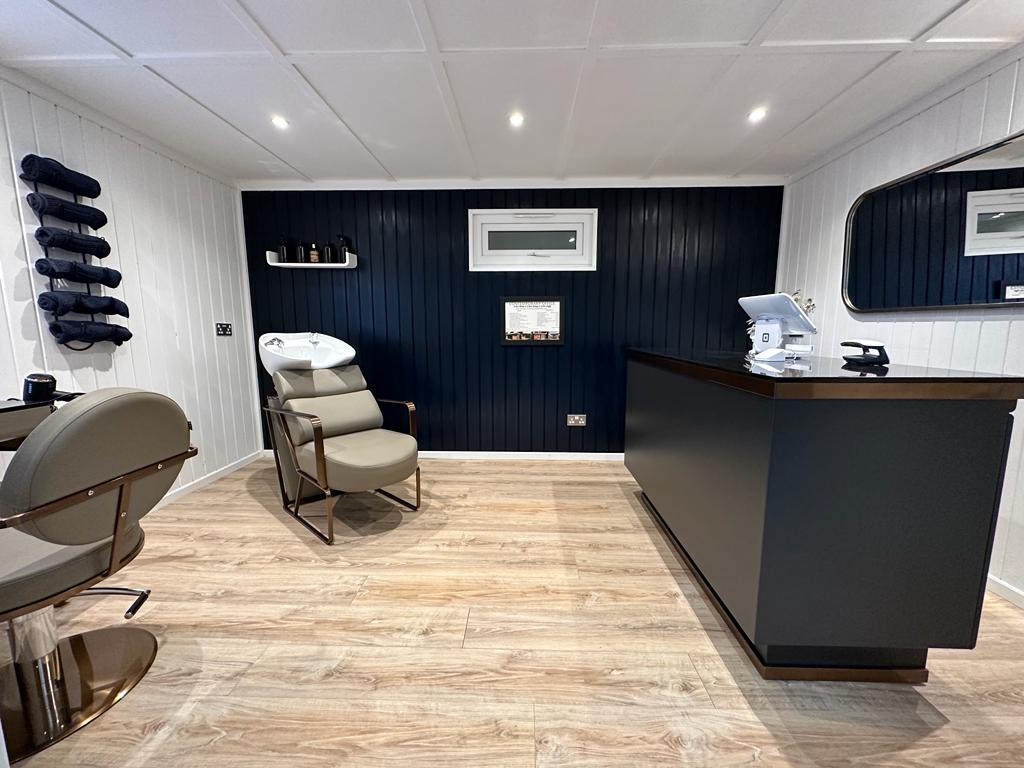 Help me design the inside of the garden room
Making a plan for the inside is just as important as the outside. Once you've determined what you need it for, and where it's going, then you can think about the inside.
To help you with that, we recommend using the room planner from Ikea. It may be that you have another place in mind for furniture, but the Ikea design tool, will certainly help. It could also help you decide where doors and windows would work best.
Select the office planner and set up the size remembering to use the internal dimensions. The simply add a sofa and a coffee table, then onto the TV and even the pictures on the wall. It could be that you use dining table to mimic a pool table, or a storage cupboard for a bar. Then by the time you've finished, you'll be ready for the next step – making it happen.
PLAN YOUR GARDEN ROOM WITH IKEA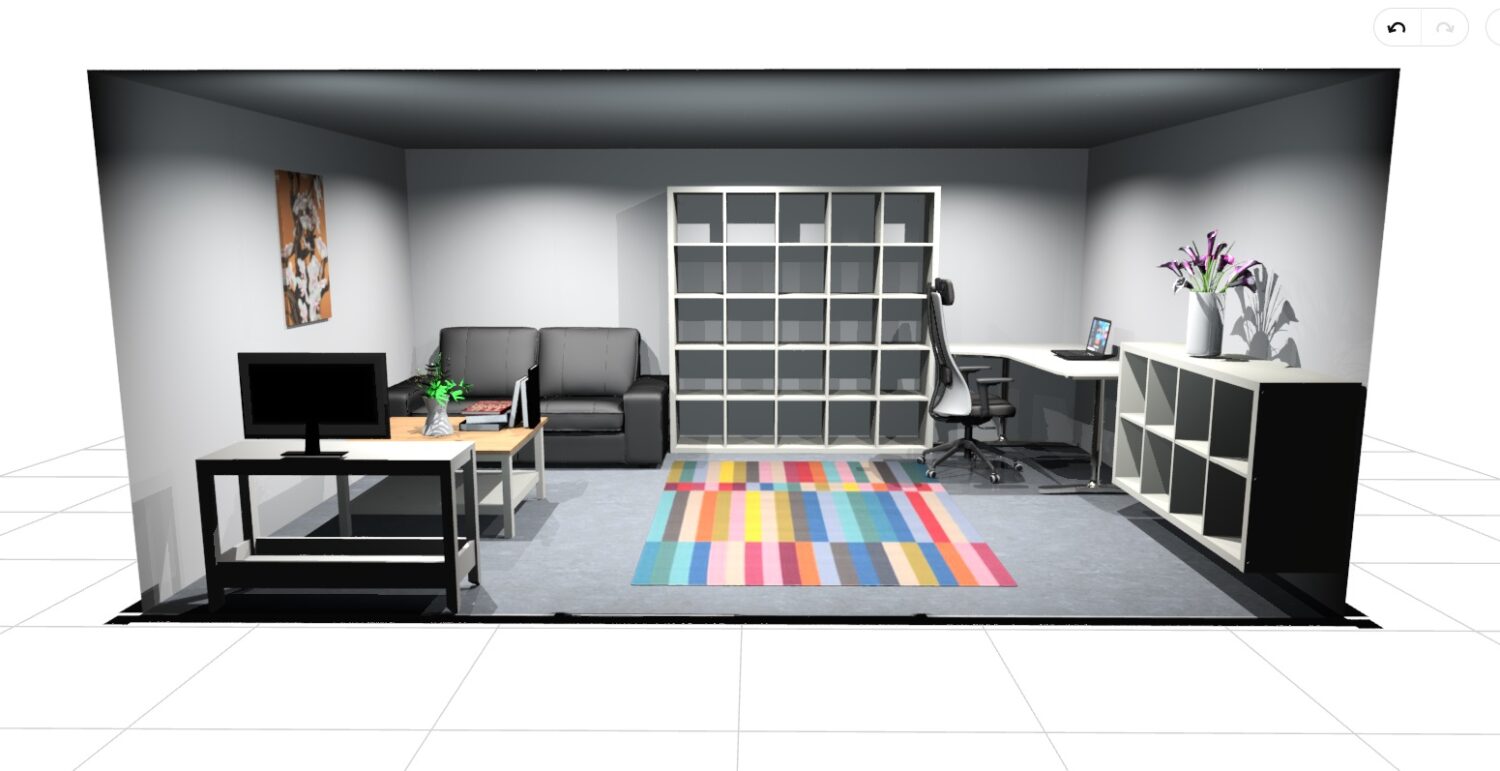 How About A Grand Design
Talking of Design – The Contemporary Garden Office features on 'The Streets' episode of Grand Designs. Watch how Leah and Craig have utilised their garden room for a garden office and a garden bar. Kevin McCleod even admits he wants one.
Watch The Episode Now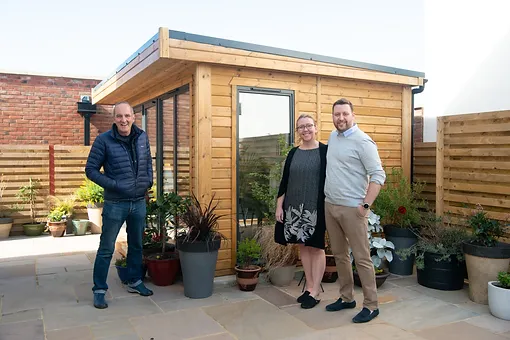 Or simply a place to hideaway
When you need to escape from if all, there's no better place than a garden room in amongst nature. Let the birds entertain you and the bees amaze you, whilst you simply sit back and take it all in. You'd be surprised at just how much is going on in your garden, and just how much it changes between day and night.
Remembering that timber is part of nature,  your garden room will naturally blend in with it's surroundings, creating a natural wooden hideout. That way you can discover what's going on, whilst the wildlife accept a new wooden structure in their environment.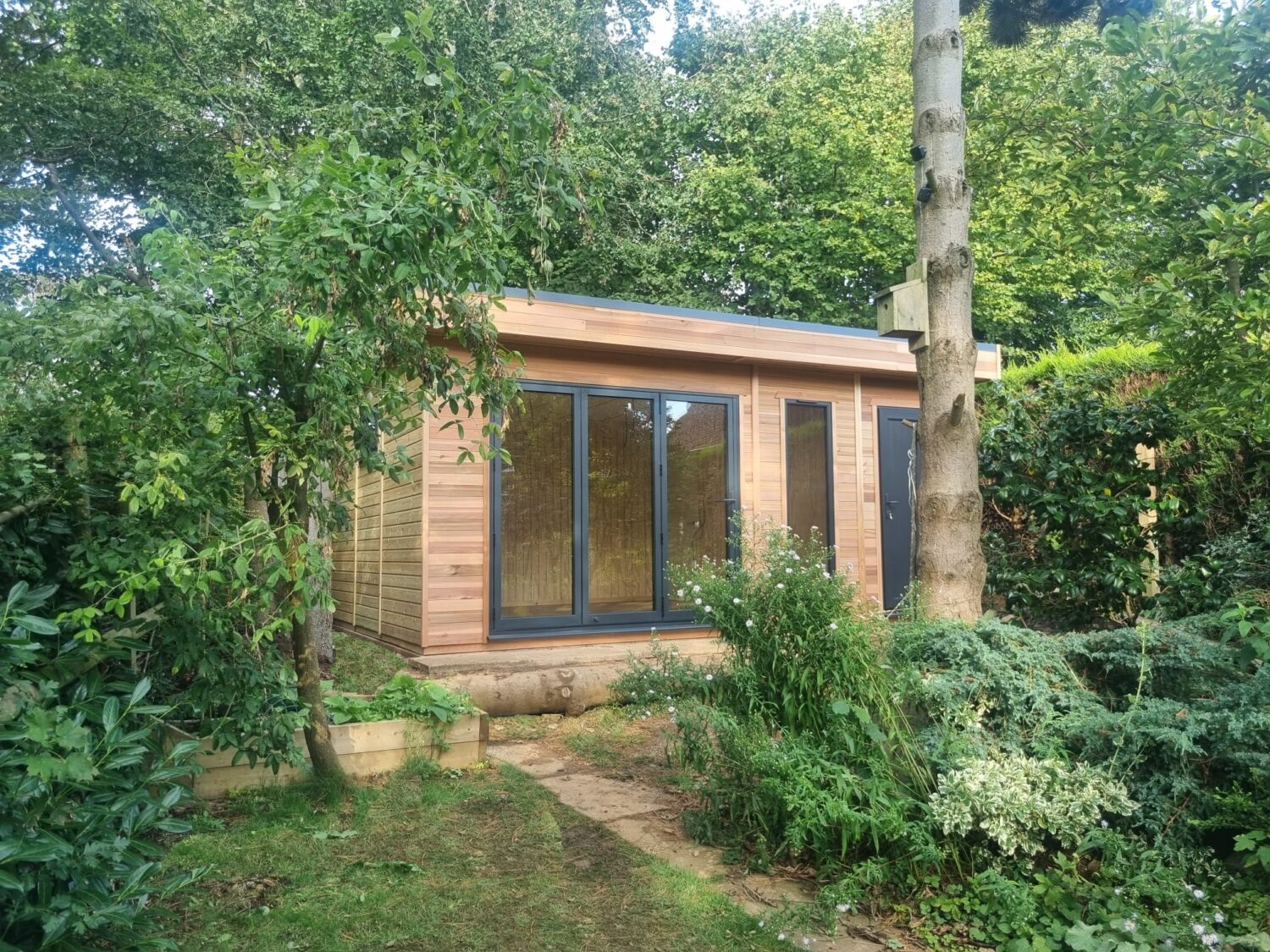 Garden Room Ideas - Gallery
Interior Garden Room Ideas