What are Garden Pods?
Garden pods are stand alone garden rooms that add a modern looking home extension to your garden, usually without the need for planning permission. Predominantly used for garden offices, this type of additional room is a brilliant way to add living space at a cost effective price. Not only is a garden pod cheaper than an extension, it also adds value to your property, and saves you time and money on commuting to work.
Our range of garden pods are cleverly constructed to be installed within a single day, by our professional fitting teams!
Remember, this type of garden retreat is away from the house, but still in close proximity, giving you the benefit of separating your work and family lifestyles. Whether you want a relaxing yoga studio, an office space or even a home cinema, a garden pod is a great solution to your extra space needs.
Made from the highest quality materials, our buildings are built to last. Complete with insulation, electrics and double glazing, making our garden pod buildings comfortable to use all-year-round.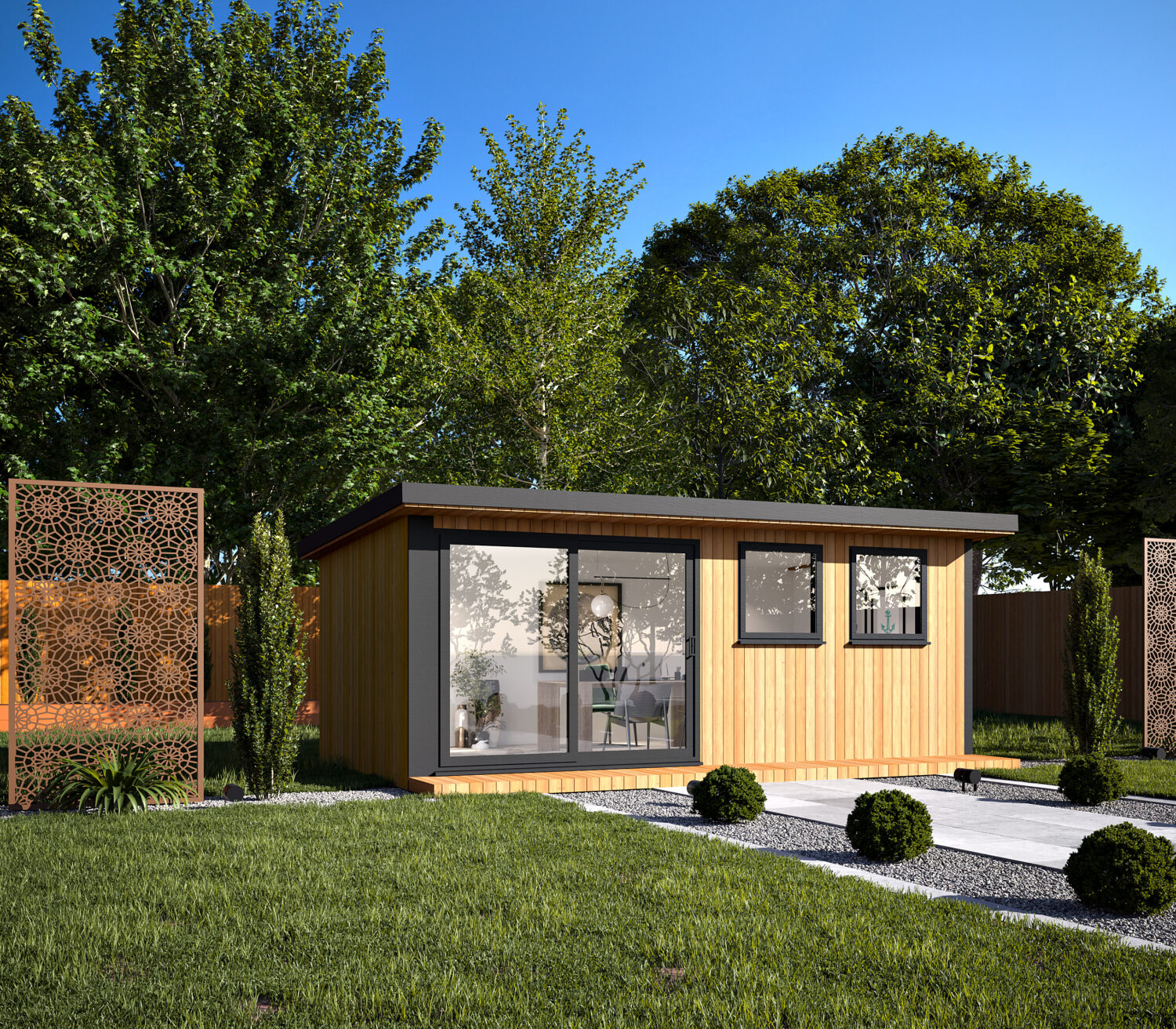 Garden Pod Benefits
Any of the garden pods represent an exclusive solution for home working. By creating a designated workspace outside, you can completely customise it and create a different scheme to that of your house. Because it is separate from the home, take the opportunity to adorn the office with any decor that inspires you. This allows you to concentrate and give you a professional advantage over other home workers that work in the kitchen. The garden office pod will be free from the distractions of your household, and allow you to conduct video conference calls with confidence. Knowing that you will not be interrupted by unexpected guests, allows you to fully concentrate on the job in hand.
Garden Pods Add Value
Garden Office Pods are designed to last for at least 25 years, and are backed by a 10-year guarantee for quality, design and build. Our customers have often purchased garden offices specifically to increase the value and speed up the sale of their homes. Given the scarcity of garden space in the UK, particularly in cities, their size allows them to be tucked away. This garden pod will then free up the majority of the garden for more conventional purposes.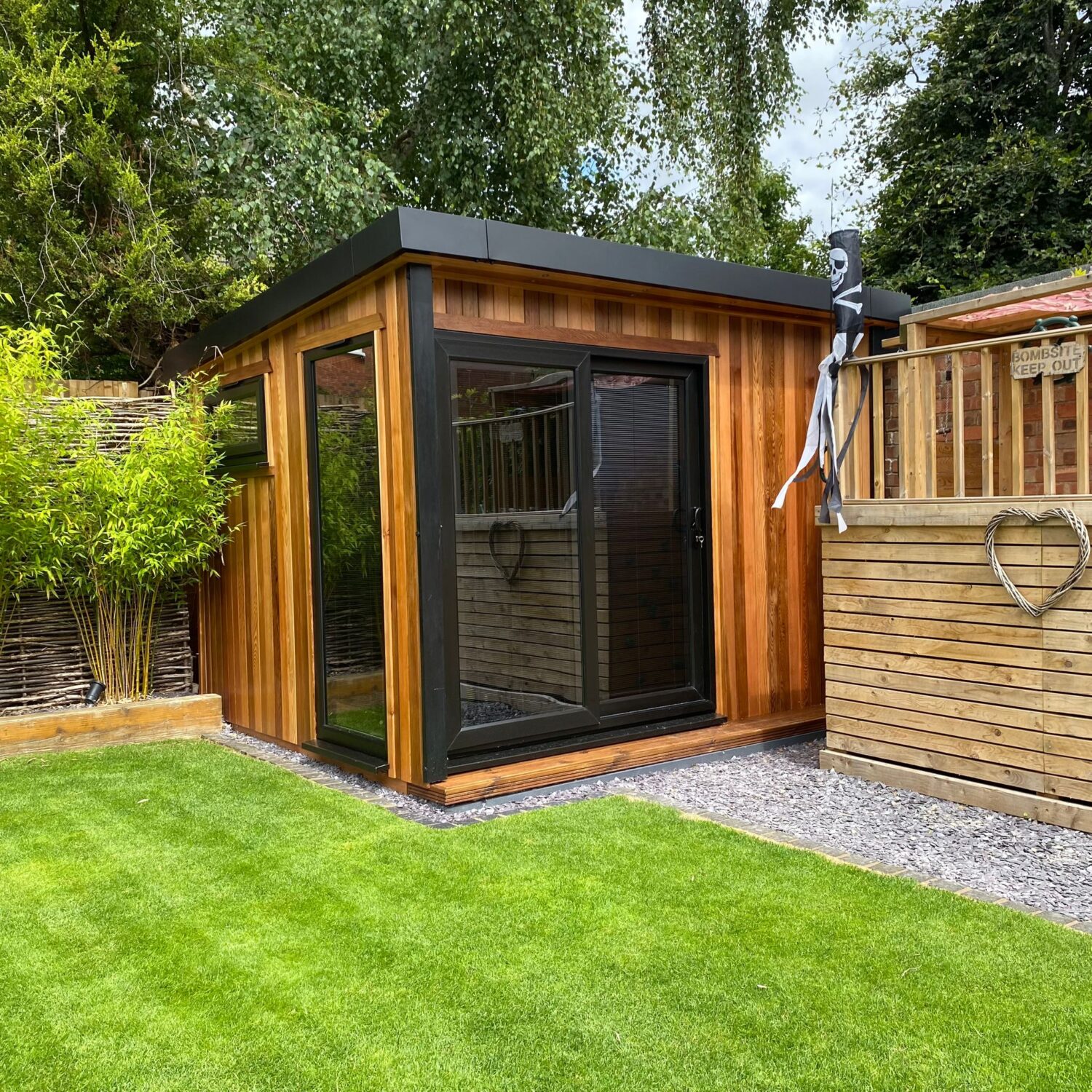 Garden Pods – Making Home 'Work For You'
The Garden Pod which is built in a day
It creates a clear separation between home and work
It is fully insulated and lined for year round use
They are available in a large selection of modern designs and sizes
It has integrated cavity wiring with recessed sockets and spotlights
It is made from Tanalised Shiplap, Feather Edge or Cedar Cladding
Metal box profile roofing with colour coded aluminium capping
Fully Insulated with either Rockwool or PIR insulation
Fully assembled
FROM AS LITTLE AS £7500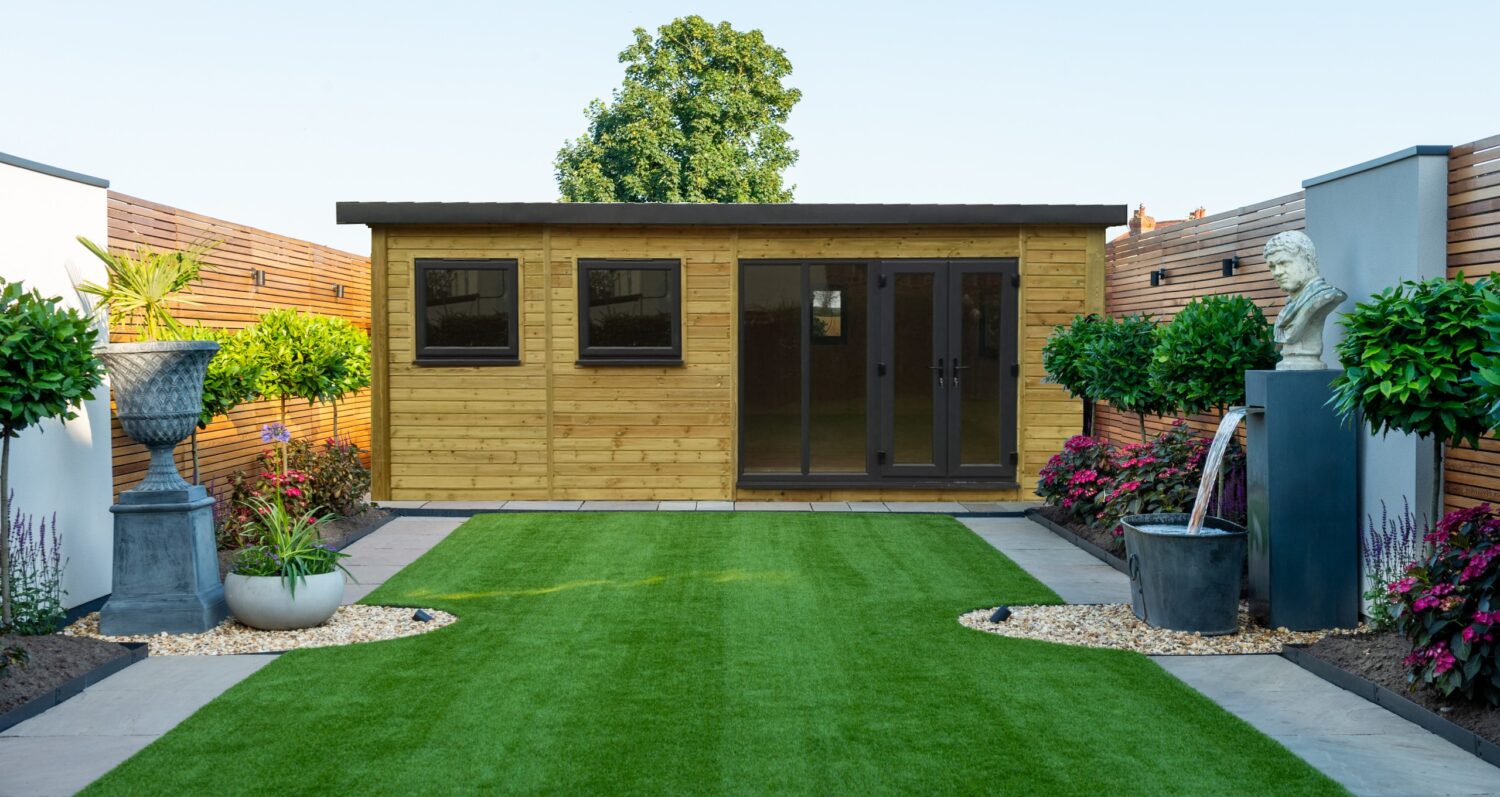 The Box Office Movie
We show you how a modern landscaped garden can look with a pod at the end of the morning journey.
The Cats Whiskers
Let the cameraman lead you up the garden path, and show you a fabulous location where working from home should take place.
What do Garden Pods Cost?
My budget is £10,000 – what can I buy?
The Micro Pod is a good option for you, if you want to do the whole project for under £10,000.
Starting at £7,500, this is the cheapest price, but the smallest building. It is however, still suitable for year round use for one person.
Being insulated and double glazed, the Micro Pod is perfect for those looking for a separate working space for a couple of days a week. Add in the cost of the groundwork and the furniture, and you'll still have enough change for a new laptop.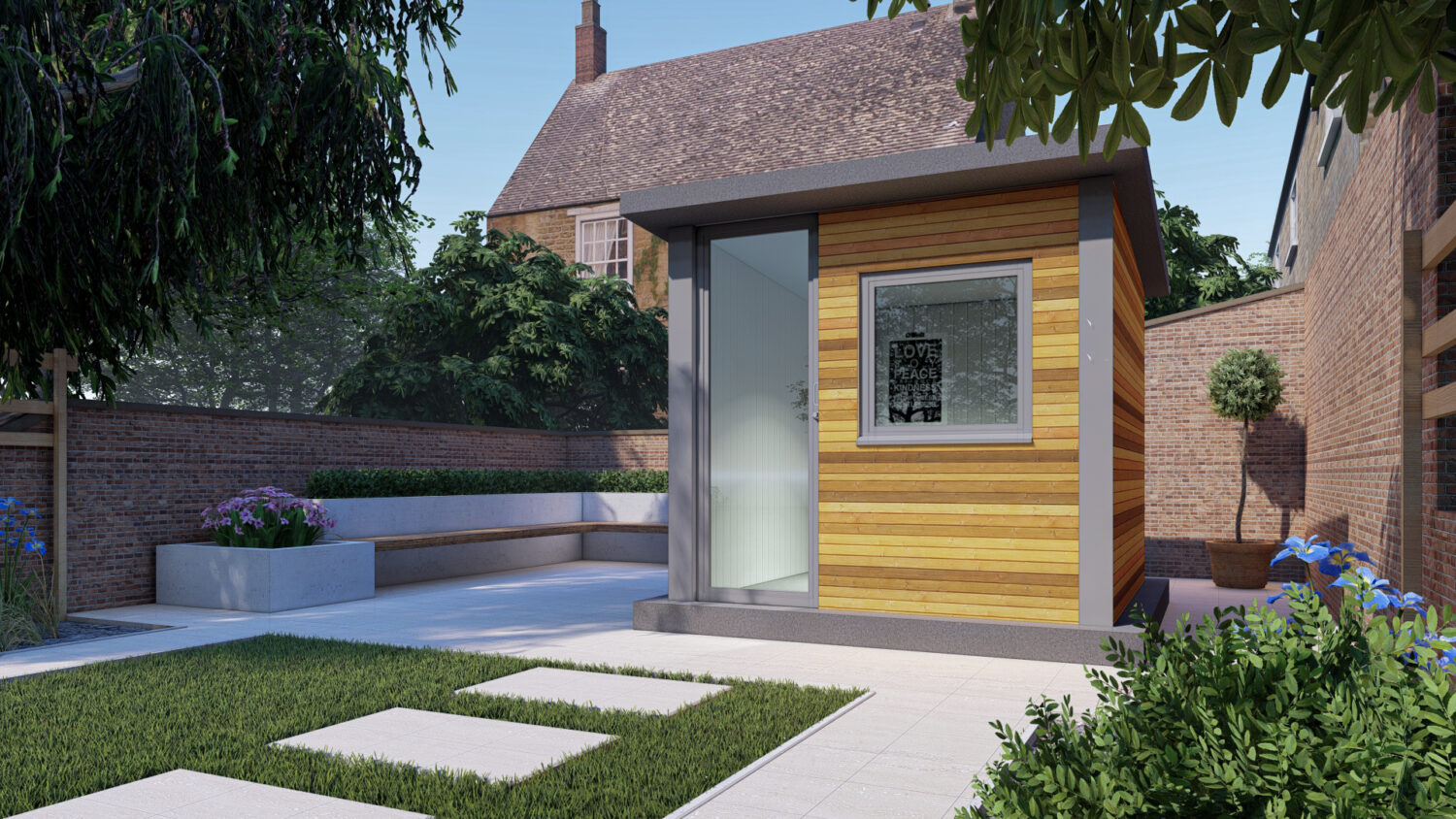 My budget is £15,000 – what options do I have?
The Box Office will give you everything within the budget, and Garden Office Pod will allow you to personalise your own design.
If the complete package is £15,000, then the Box Office wins, as it is a standard design in a selection of sizes. Add in the groundwork and the furniture, and you could well make it the smartest office on the block.
The Garden Pod gives you much more flexibility, but is basically the same building with different doors and windows. Choosing this model gives you more flexibility on the configurator, and a simple way to work out the price.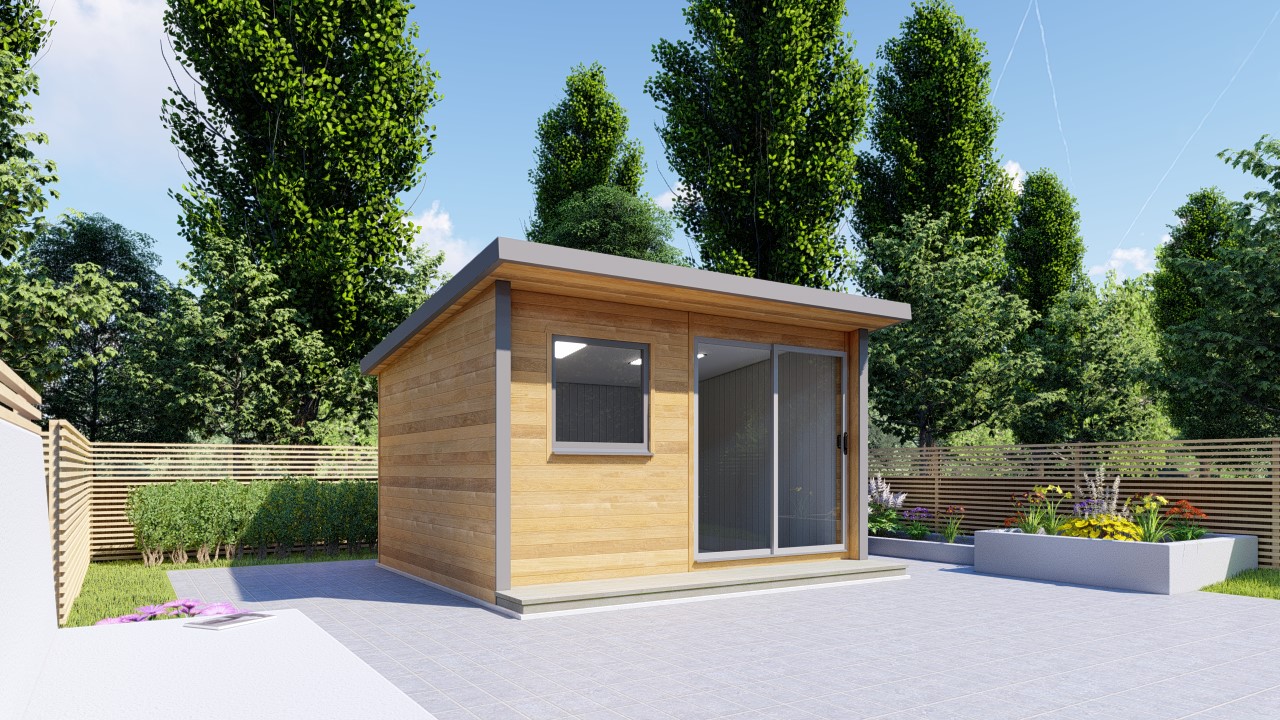 My budget is £20,000 – What's the best garden Pod?
That will be the Elegance range then. Beautiful vertical cedar cladding and the full length porch give this building a stunning look. Wow your workmates with the very best garden office, and show them what makes you different from the rest. The symmetrical design is clean, crisp and sharp, just like those who are inspired by working at home in the most attractive garden office on the market.
Configure Yours Now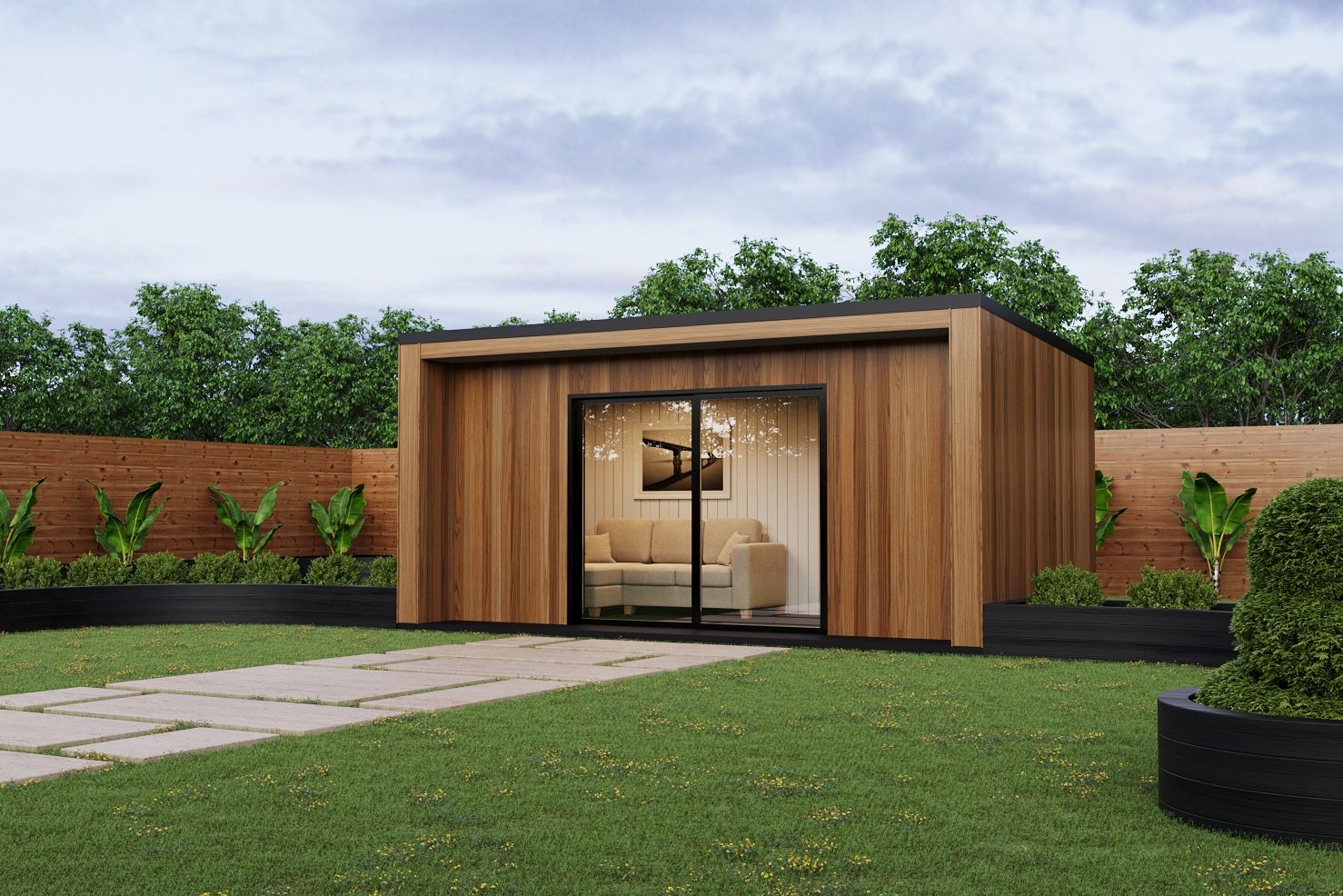 FIND OUT MORE ABOUT OUR 4 GARDEN POD DESIGNS
The Micro Pod – From £7500
When you need to squeeze into the smallest of spaces, this is just what you require. The single door and the complimentary window, brightens up the work space with natural light. More windows can be added if the garden vista is the reason why you're working at home. Being 2.5m high, it fits nicely within the usual planning permission guidelines, and being insulated means it's usable all year. It may well be a small 'posh shed', but the Micro Pod is packed full of surprises and punches well above it's weight, and you'll be surprised just how big it when it's purpose is a dedicated home working space.
Configure Yours Now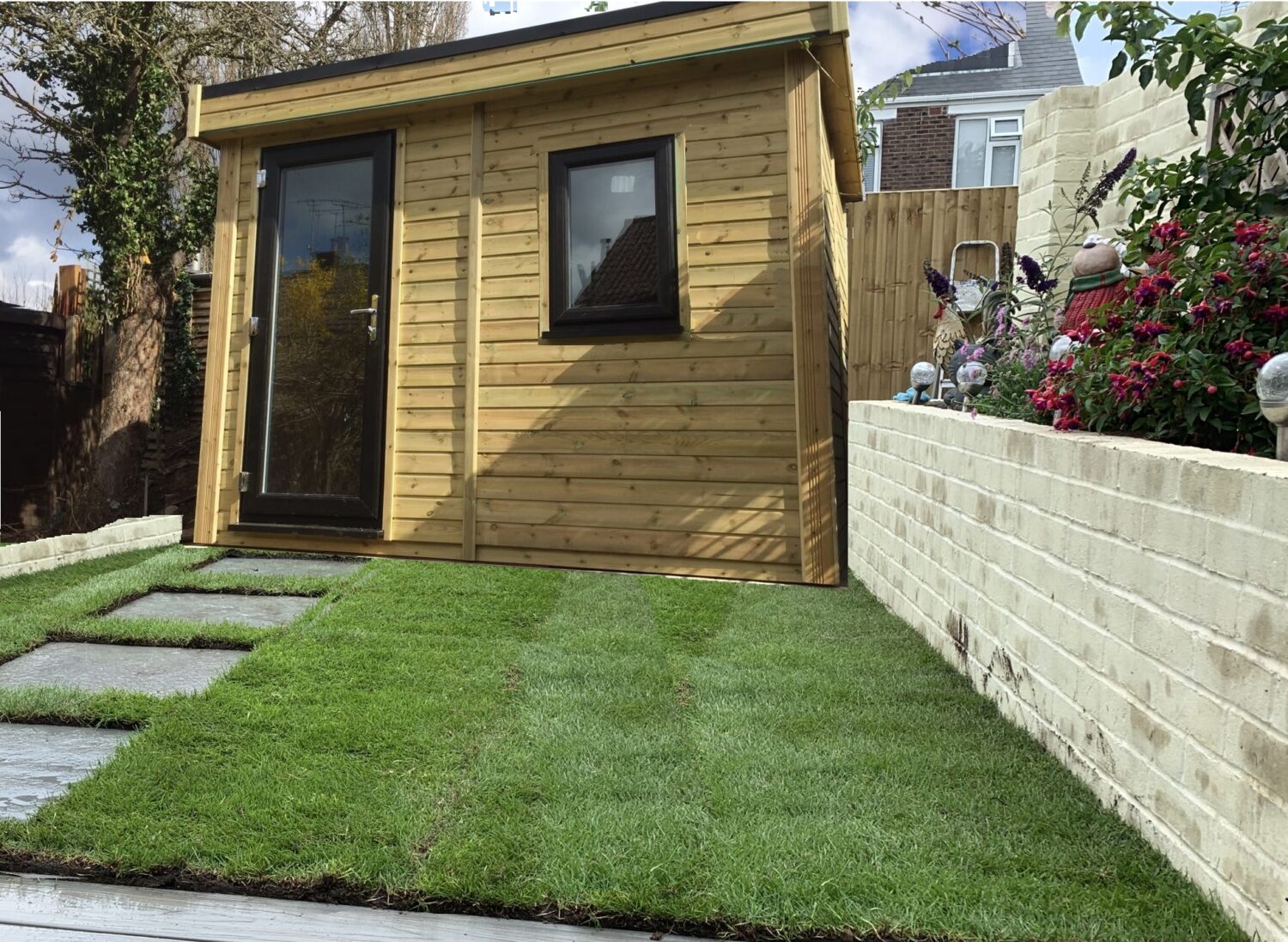 The Box Office – From £9000
Fit for a film star – the 'Box Office' is a set model that takes out the guessing out of designing. The basic model includes a sliding patio door which gives the maximum light into the building, therefore maintaining a modern design. The inclusive opening window easily allows you to control the ventilation, whilst providing you with a view into the garden whilst working from home.
2.5m is the standard height and fits nicely into the planning permission guidelines. You have a choice of Black or Anthracite for the doors and trims, as these are generally the most common colours at the moment. There is a choice of four finishes for the flooring, and a choice of two shiplap or cedar cladding, the second of which takes it into the next level.
Configure Yours Now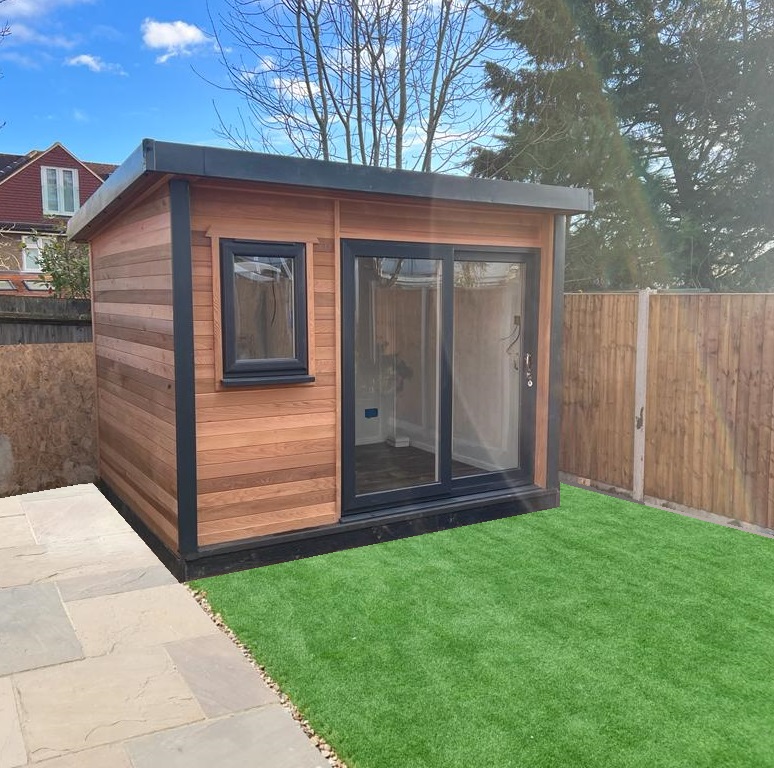 The Garden Office Pod
The big brother to the Box Office, this model allows you much more freedom to be expressive in your design. Choose the layout from the list of components on the online configurator, and personalise it by adding doors and windows to suit your requirements. The patio sliding door is a popular choice for a minimalist look, whilst the bi-fold door is a head turner. By simply by adding an extra sidelight or two, you can really take this building into a league of it's own. The inclusive window allows you to control air flow and ventilation, and the warmth of the timber internal lining makes this a fabulous building for year round use. If you prefer a smooth internal finish then the plain plywood will look as good as a plastered finish, especially after being corked and decorated.
TOP TIP: Upgrade to vertical cedar cladding and make this garden office pod look absolutely stunning.
Configure Yours Now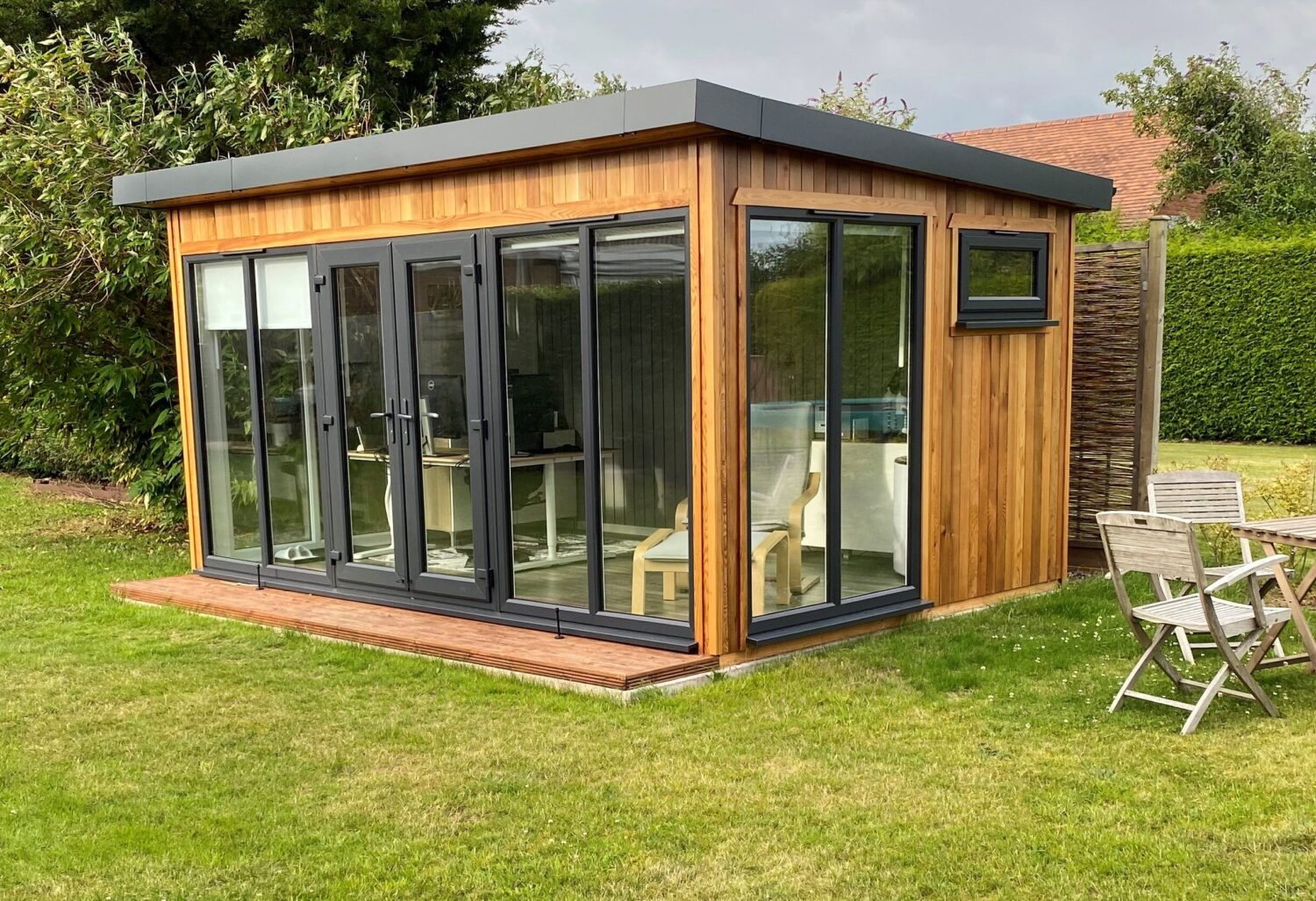 The Luxury Garden Pod – The Elegance
Now you're talking.
The ELEGANCE stands out from the crowd in the garden office pod range of buildings, being the 'creme de la creme' of home office working. Vertical cedar cladding is included and a decked porch area compliments the balanced look. It looks superb in any garden but really excels in a more modern setting.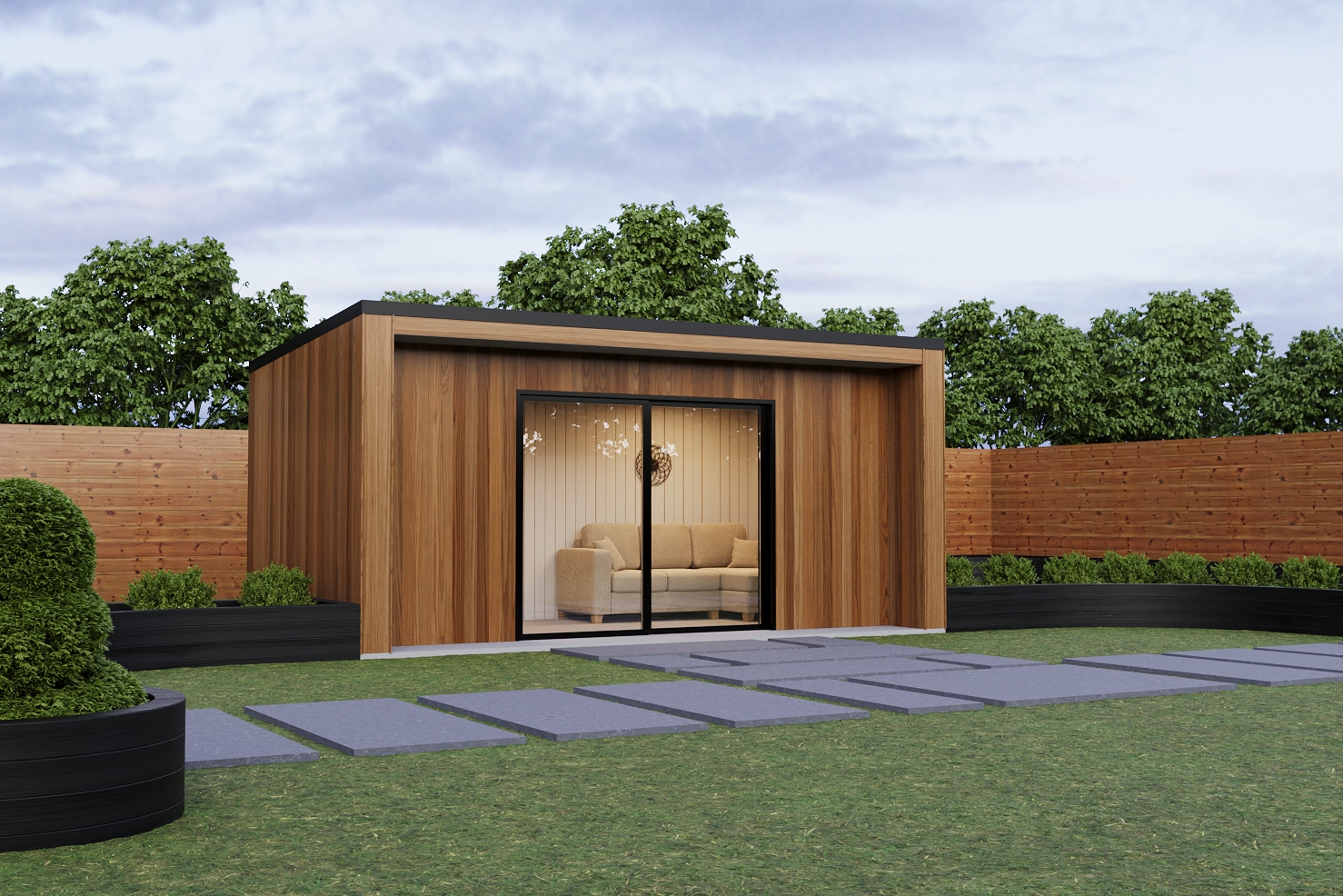 Garden Office Pod Details
| | |
| --- | --- |
| How much is a Garden Office Pod? | You can buy a fully insulated garden pod, from as little as £7,500. |
| Describe the walls | 100mm thick: 75mm framing and internally lined with a natural vertical groove boarding. Externally finished with a vapour barrier to protect against damp, before lining with pressure treated shiplap. The side walls slope from 2200mm at the front to 2000mm at the back, but are plenty tall enough for Ikea furniture on the back wall. |
| Tell me about the roof construction | The roof has a 5 layer cassette roof system sloping roof and includes integrated spotlights. It is fully insulated, and includes metal roof sheets on the exterior for longevity. |
| What is the floor construction? | The floor is a cassette based construction system, filled with 75mm Celotex, and lined with 15mm plywood. Internally finished with a choice of laminate. |
| How is it insulated? | 50mm Celotex insulation within the wall cavity and to the roof cassettes. |
| Is it Double Glazed? | Yes. The u-PVC double glazed patio door is of household quality, and include insurance recognised locks. Windows are also double glazed with trickle vents. All glazing is Pilkington K toughened glass that is Argon filled. |
| Does the Garden Office Pod include assembly? | Yes it is. All garden office pods are installed for you, by our fully trained staff |
Interior Design Ideas for Garden Pods
If you need some inspiration on how to kit out and decorate the inside of your garden pod then take a look at how one of our customers has finished the inside of a standard building. The  customer chose Whitewashed Oak Laminate as the standard finish that we provide.
Our standard vertical lining board has been painted on the inside with white Protek Royal Exterior wood paint. In addition to the white, a contrasting light grey has been added to the back wall, giving a superb modern look to the inside. The standard skirting and trims have all been painted white too, matching the side walls whilst providing a contrast on the back wall.
Following the assembly, the ceiling trims were removed and replaced with Acupanel lining board from the Wood Veneer Hub. This was easy to fit by screwing up to the ceiling, however the customer chose LED panel lighting as opposed to the spotlights, to make fitting much easier.
Acupanel Wall Lining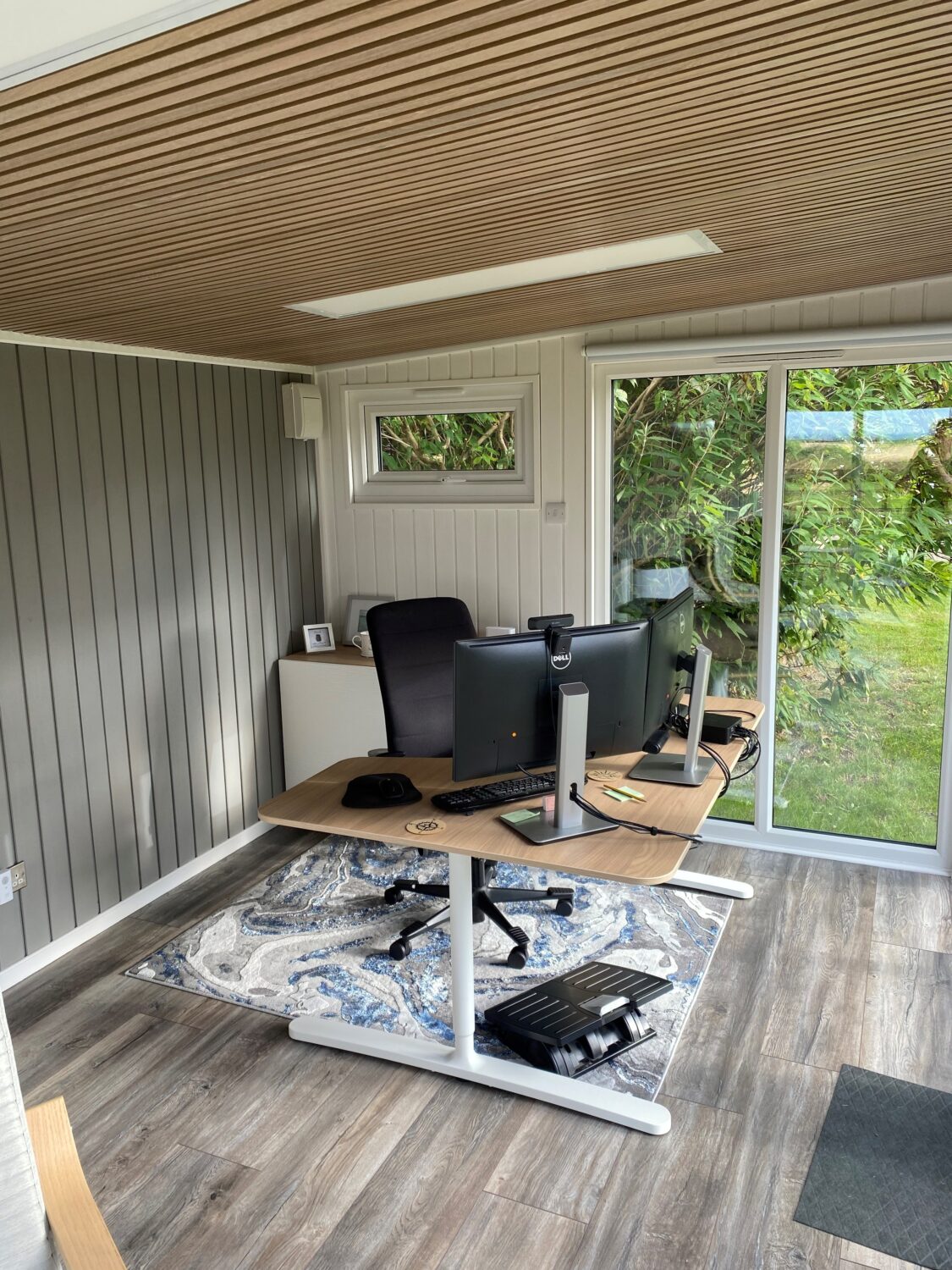 Plan your garden pod layout
We know that garden pods look great in the garden, but you need to ensure that you make the most out of your new space. To get an idea of how the furniture will be laid out then it makes sense to use an online room planner. Setting up the inside furniture may also impact on where you have doors, windows, lights and sockets.
Using a room planner is a great way to check whether your current furniture or proposed new desk will fit neatly in your new room. A simple solution for this is to use the free Ikea room planner as this builds a 2d and 3d image. Using the virtual vision of the room, will give you a preview of how your pod will be. It also creates a shopping list, in case any of the furniture is too good to resist.
PLAN YOUR GARDEN ROOM WITH IKEA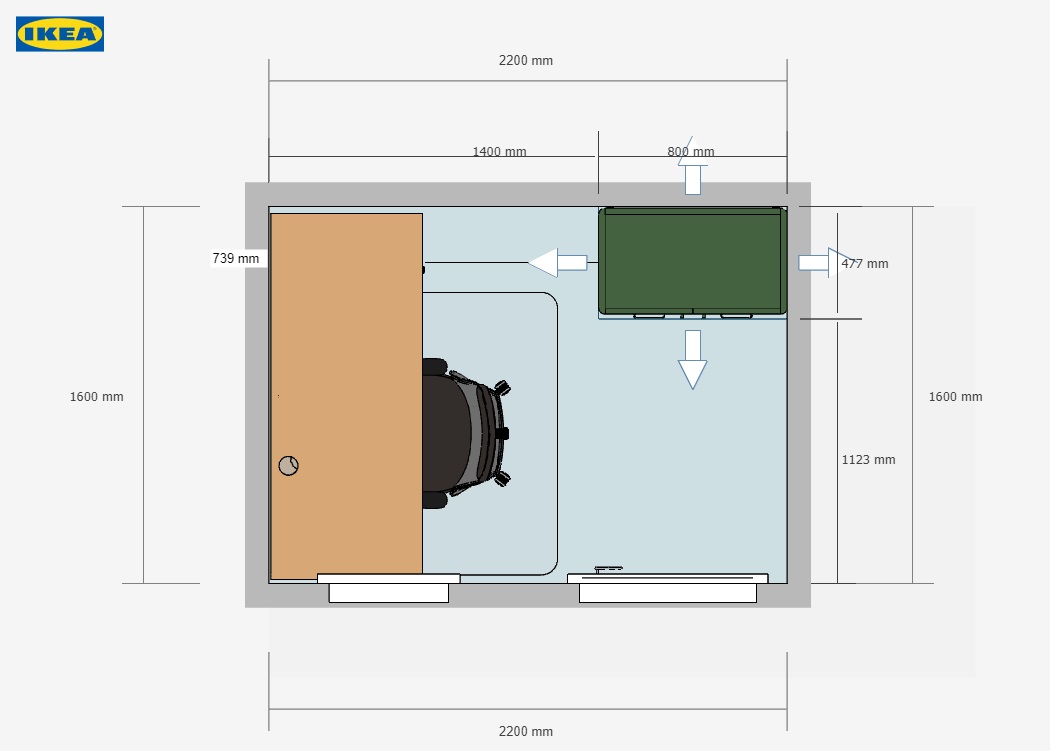 Do garden pods need planning permission?
Domestic garden rooms and offices can usually be installed without the need for planning permission. Providing the building is 2.5m high or less, it should be classed as permitted development. It will also need to be sited behind the front line of the house. Please note that if you are in AONB locations or have a listed building, the rules may change.
If you require a building taller than 2.5m high, you will need to be 2m from a boundary, or apply for planning permission. Choosing the planning route isn't generally as intimidating as it sounds. You will however need some elevation drawings and some location maps to accompany your application. We can assist you with the elevations and overhead drawings (subject to a £200 fee), whilst location maps are readily available online. You will find all of the relevant information via the links from the planning portal website.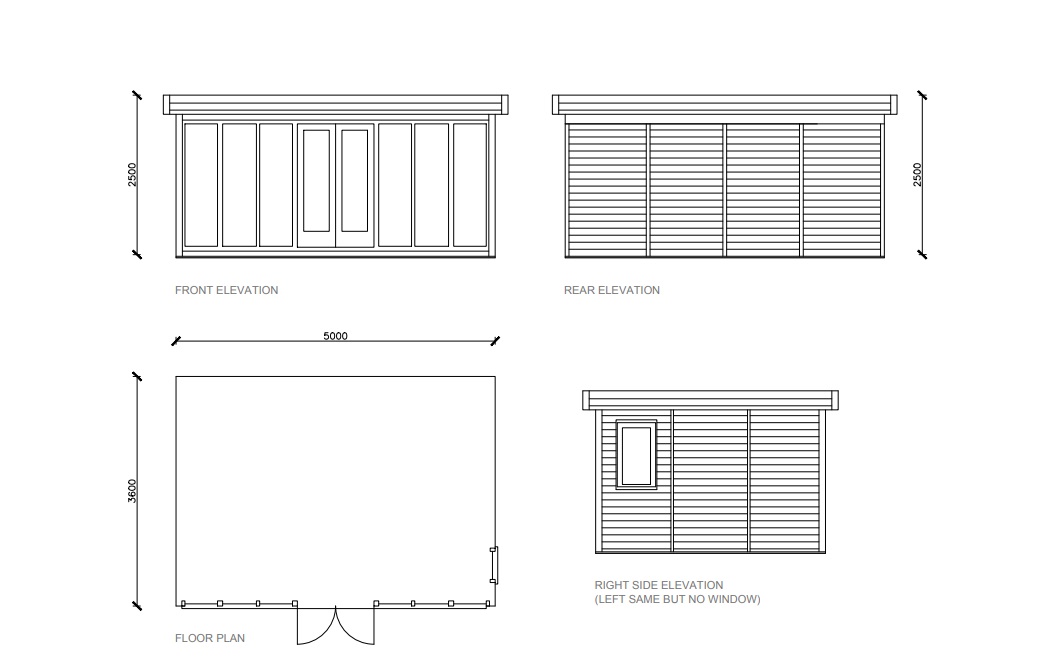 TELL ME ABOUT THE GROUNDWORK
| | |
| --- | --- |
| WHAT IS THE BEST BASE FOR GARDEN PODS | A concrete pad is the best option for a base simply because it is much more stable over a longer period of time. Paving slabs are a close second, before the ground screw base follow in third. We don't offer the concrete pad due to the logistics involved in the removal of the soil, and the delivery of the materials. This is where a local builder can save you a lot of money. We do however, offer a ground screw base is for those who wish to keep the project under one umbrella and not employ a local builder. This is only available for customers within a certain radius. If you need help finding a builder please contact us as we have preferred suppliers. |
Garden Pod Delivery
You may think that living in a terraced house or a property with side access is a problem. Well, think again…
Providing you have a straight line, it is indeed possible for our garden rooms to be installed at your home. If you send over a video of your proposed route to the back garden, let us take a look. Then we can call you and explain what is achievable. It could be that only certain buildings are available from us, however that could still save you thousands on a bespoke built garden room.
To give you an idea on what difficulties we can overcome with a bit of forward planning or to guide you through the next stage – watch the video.
WATCH DELIVERY VIDEO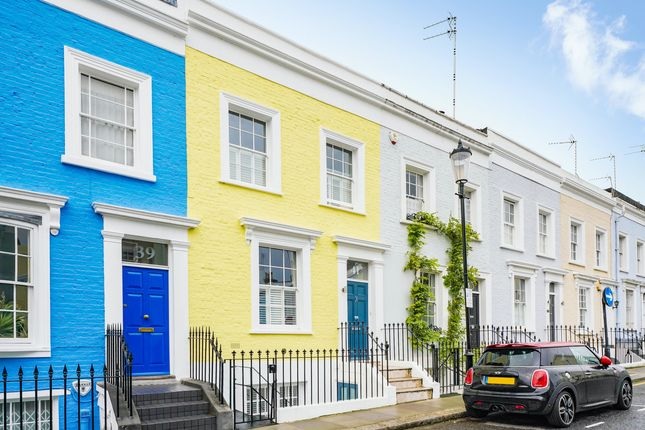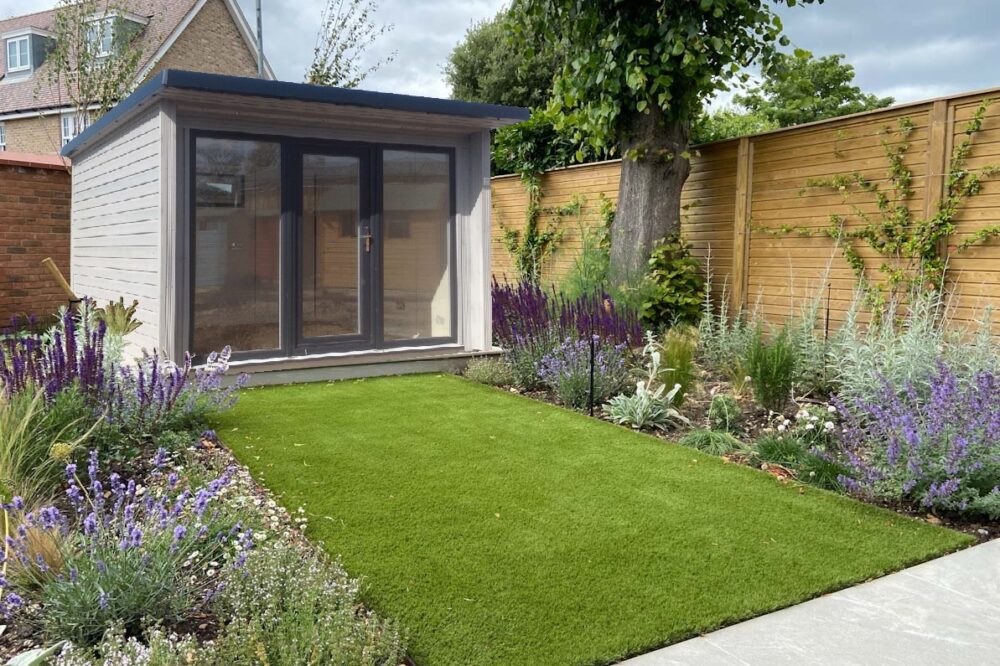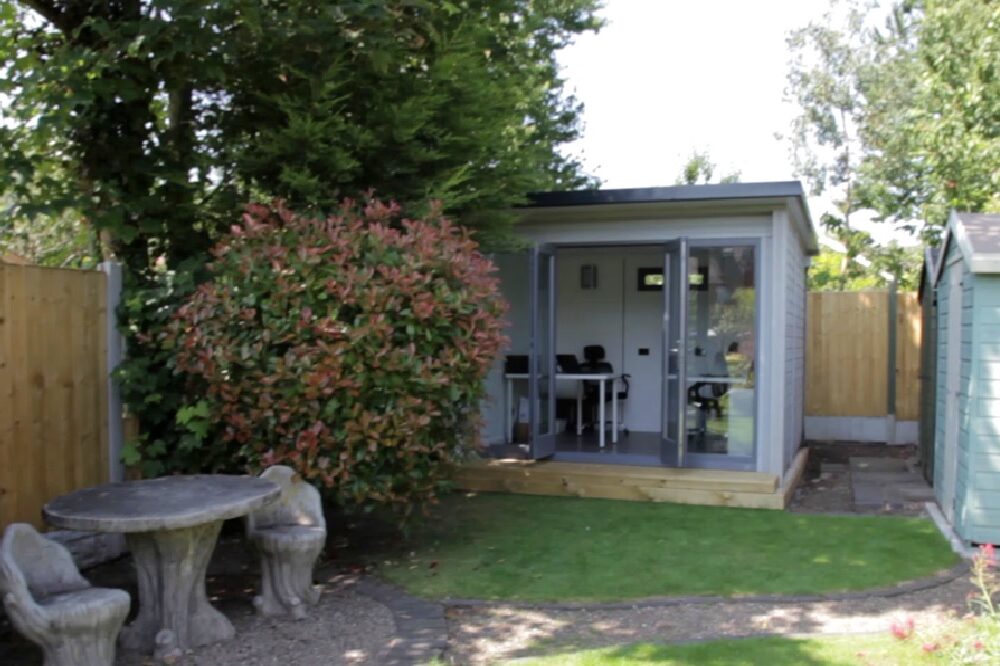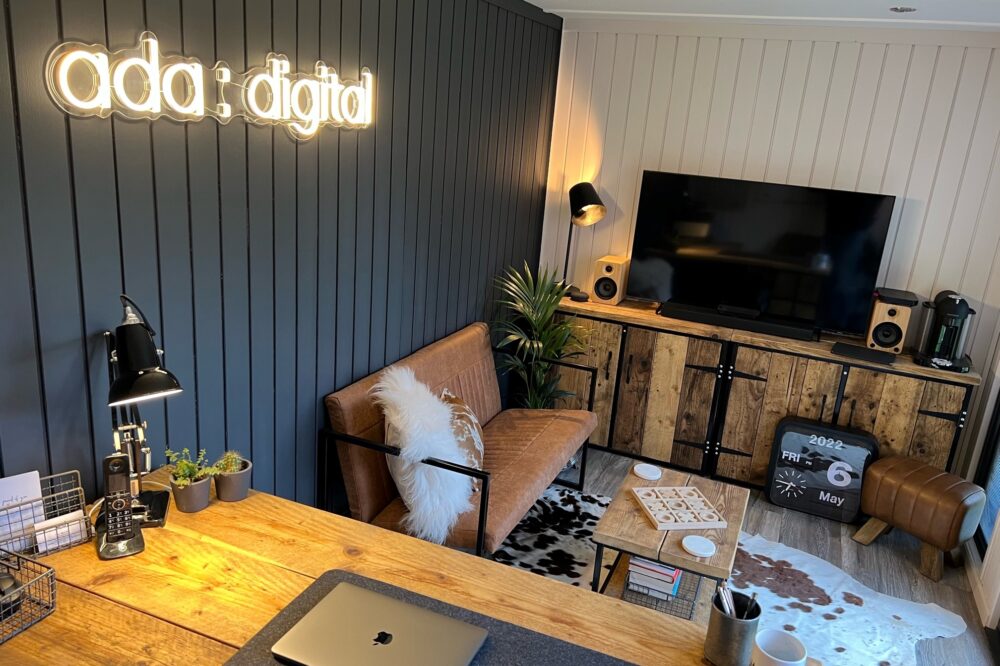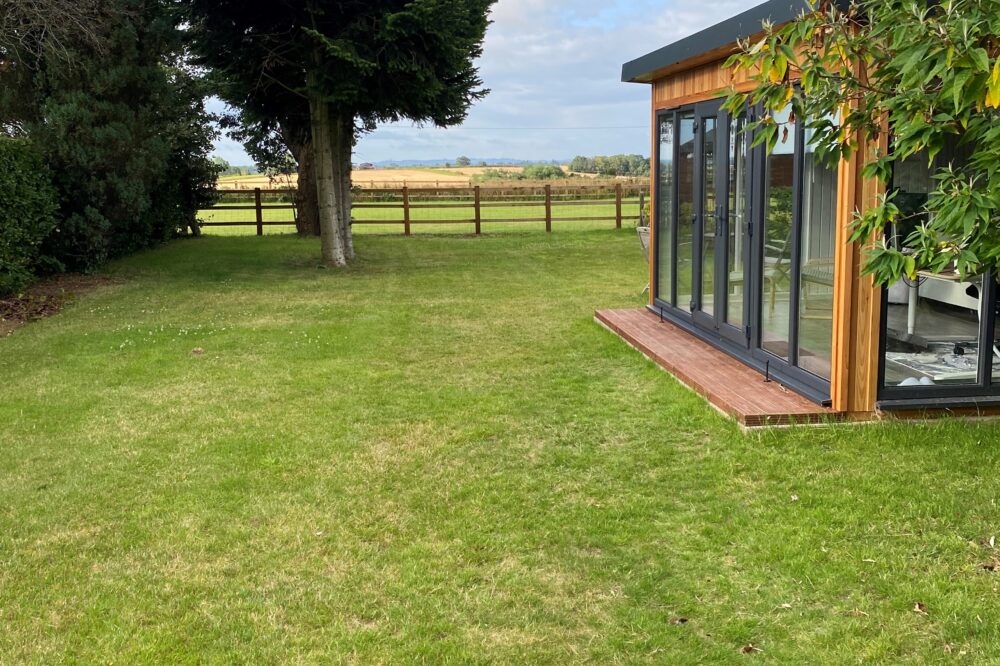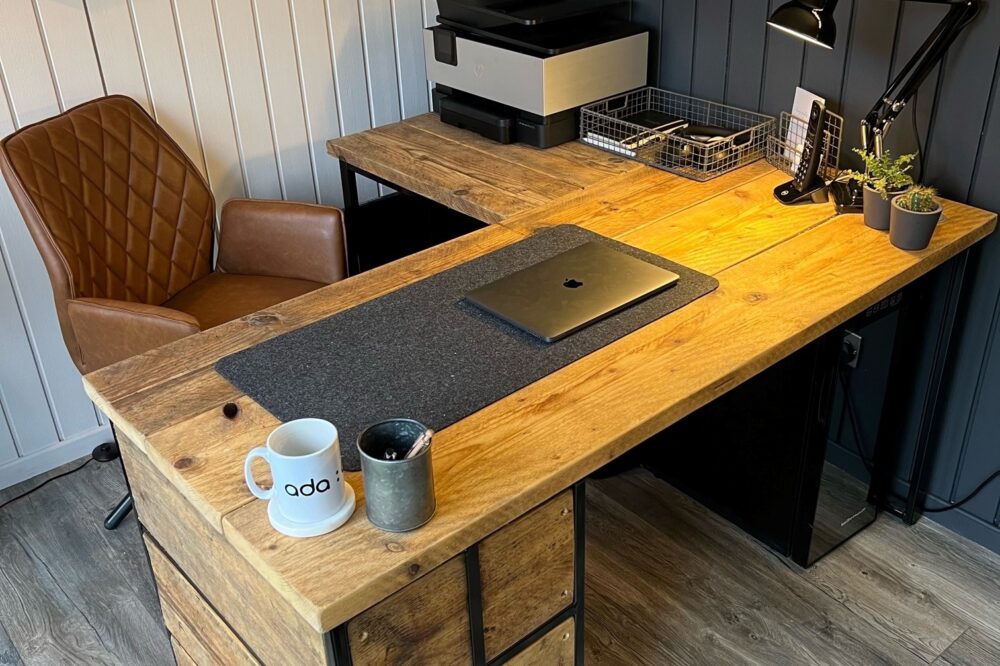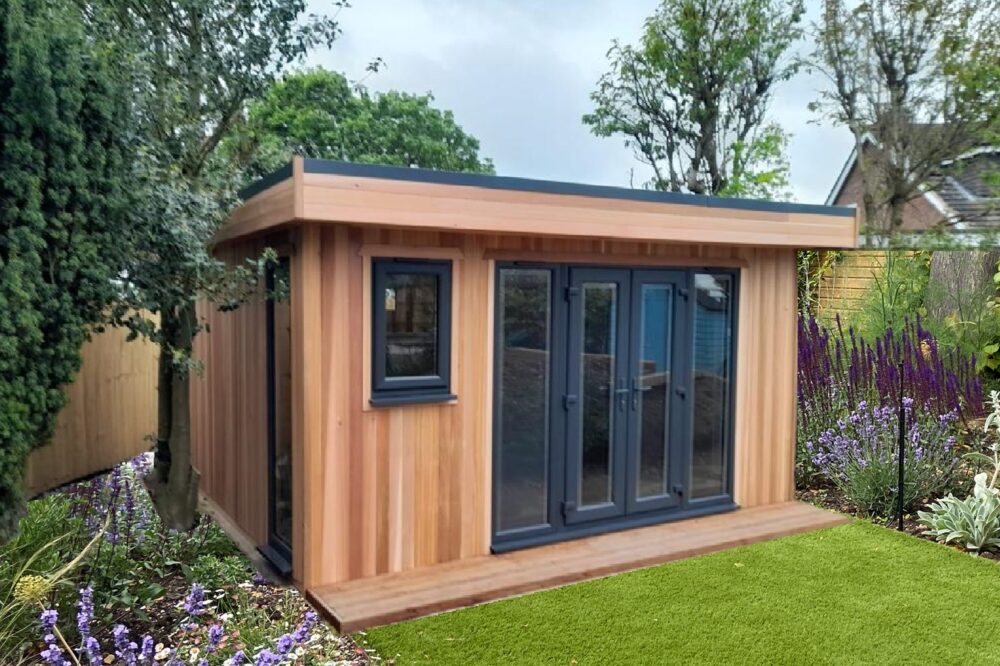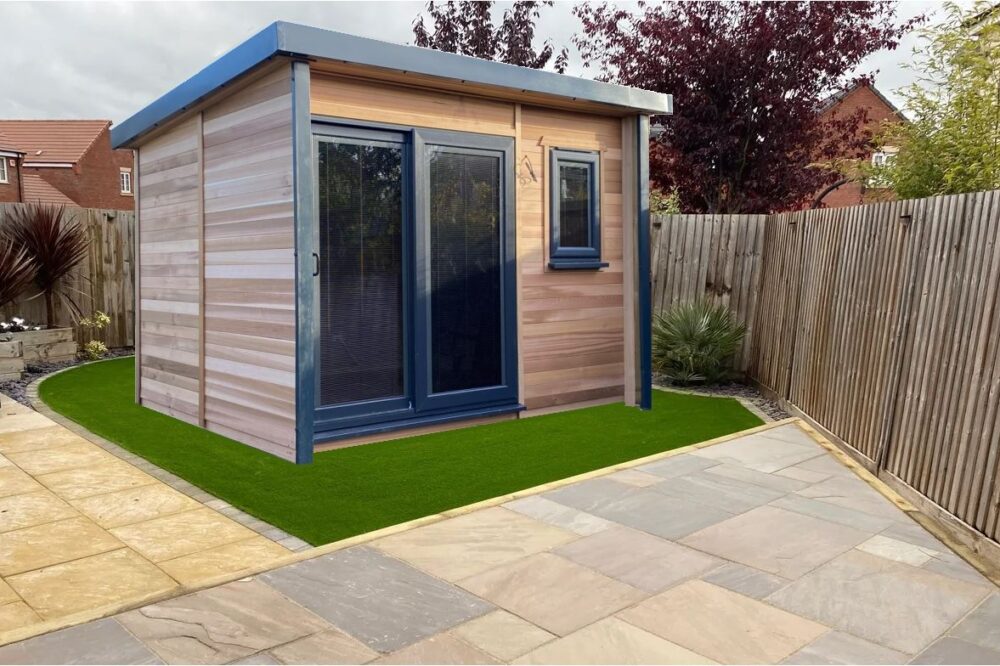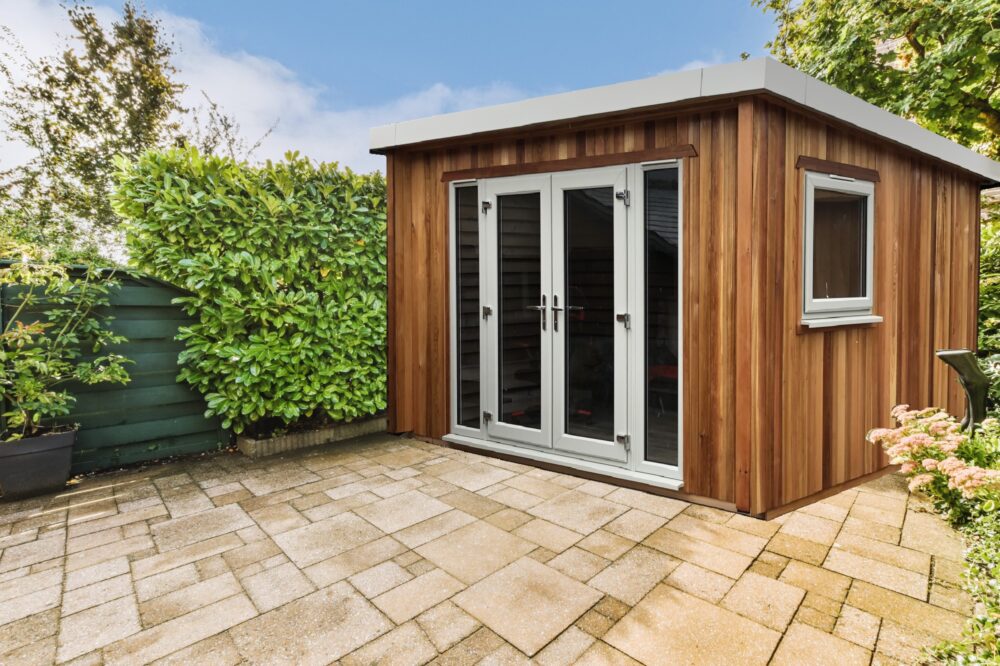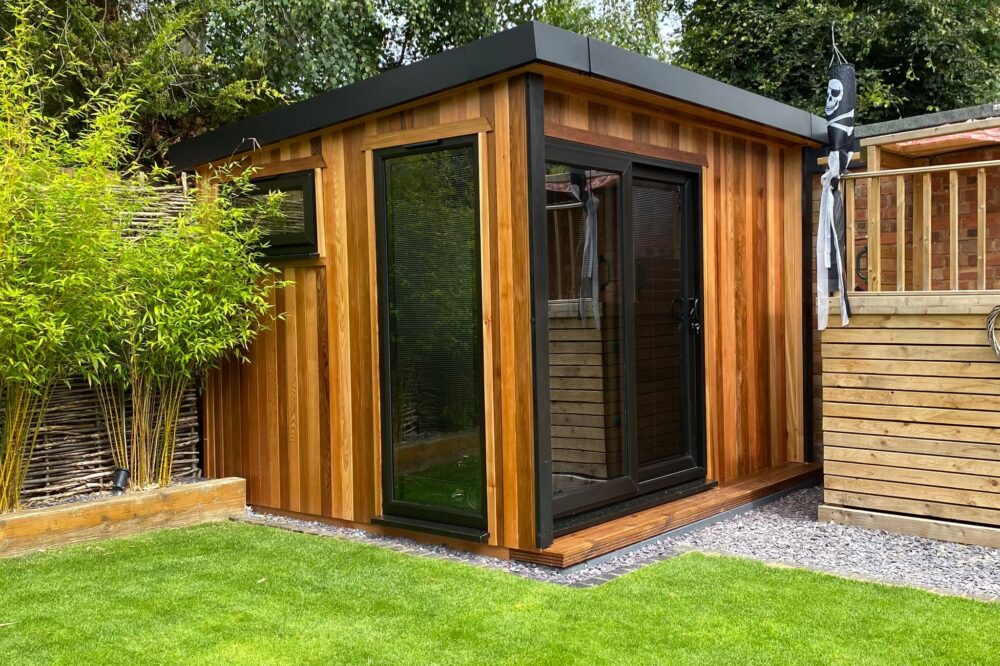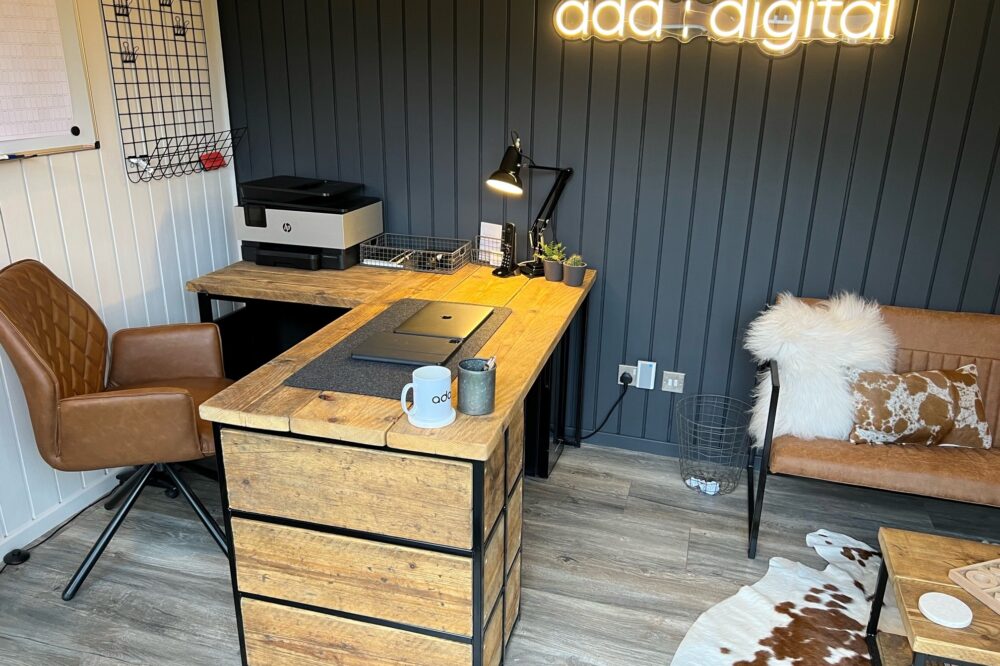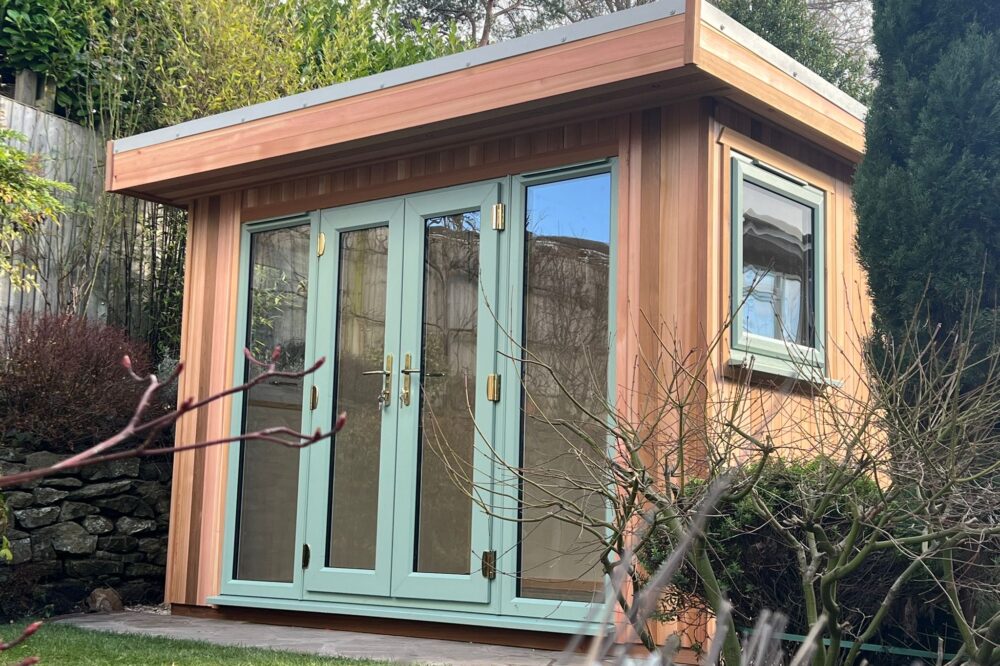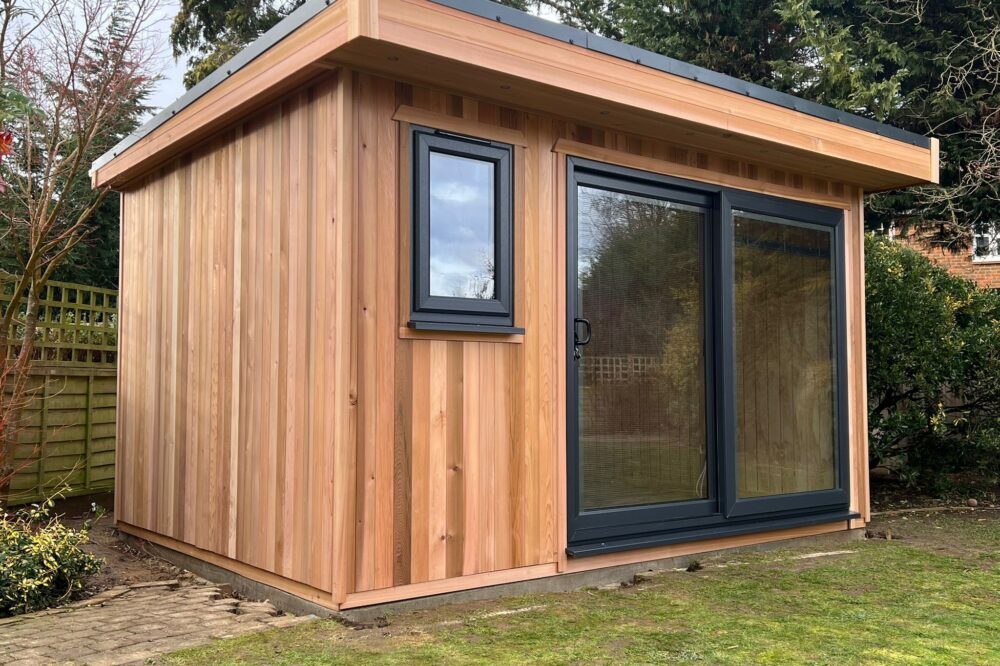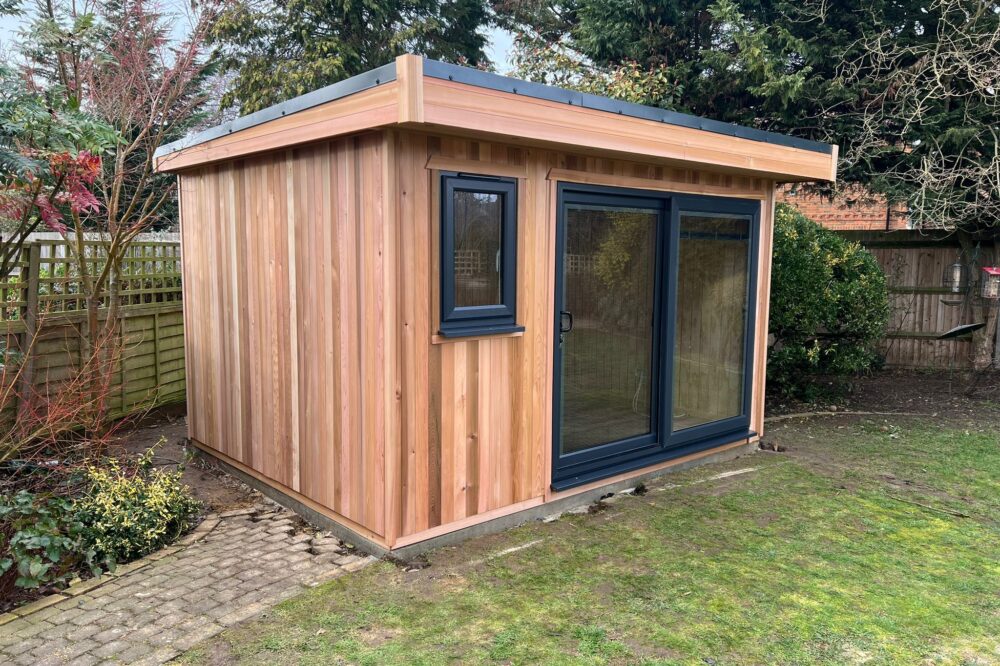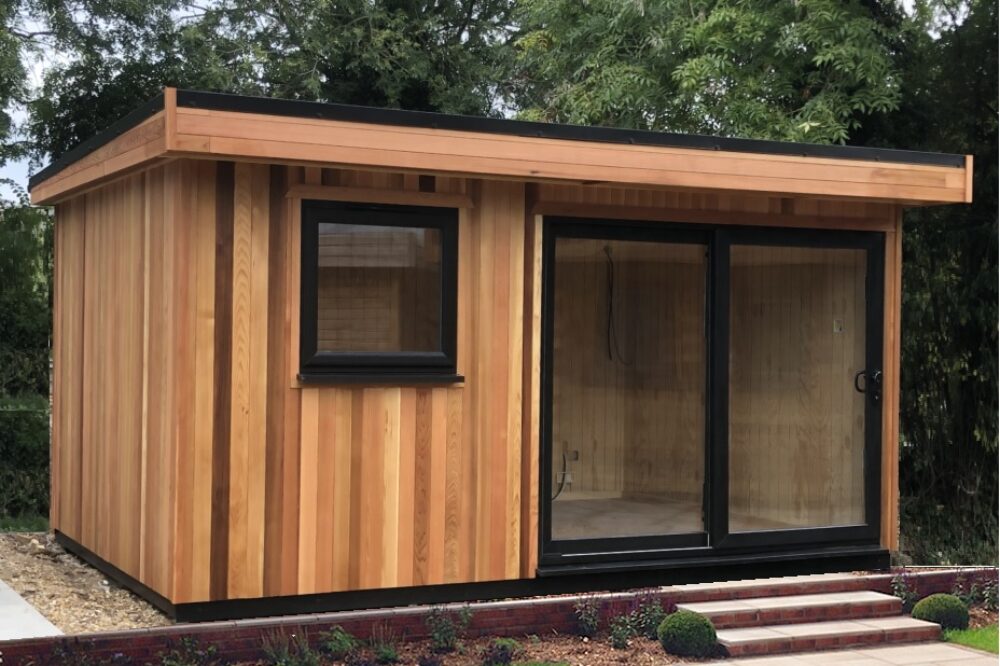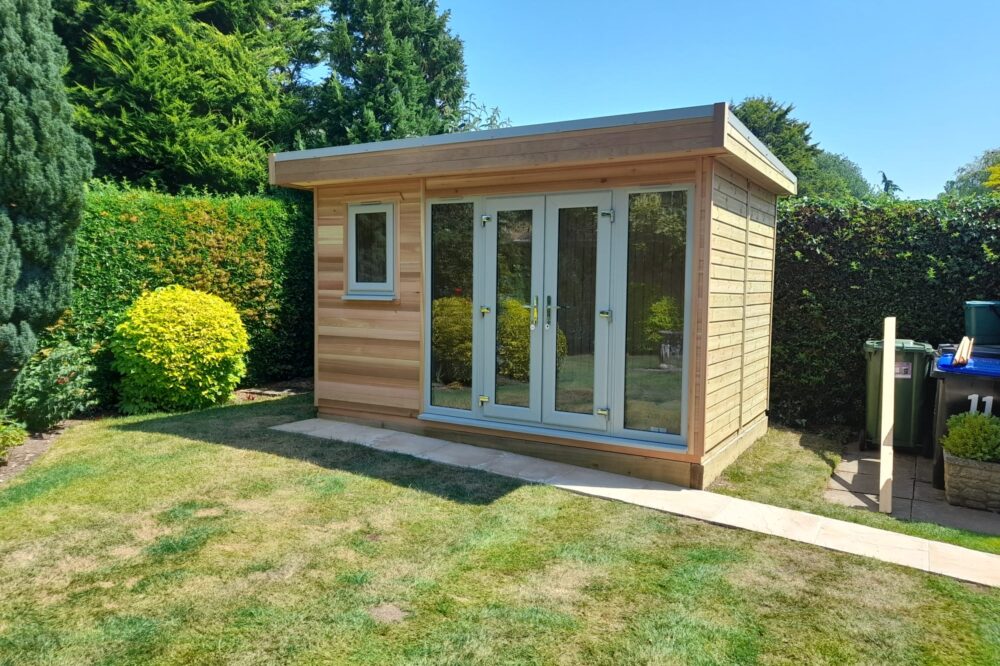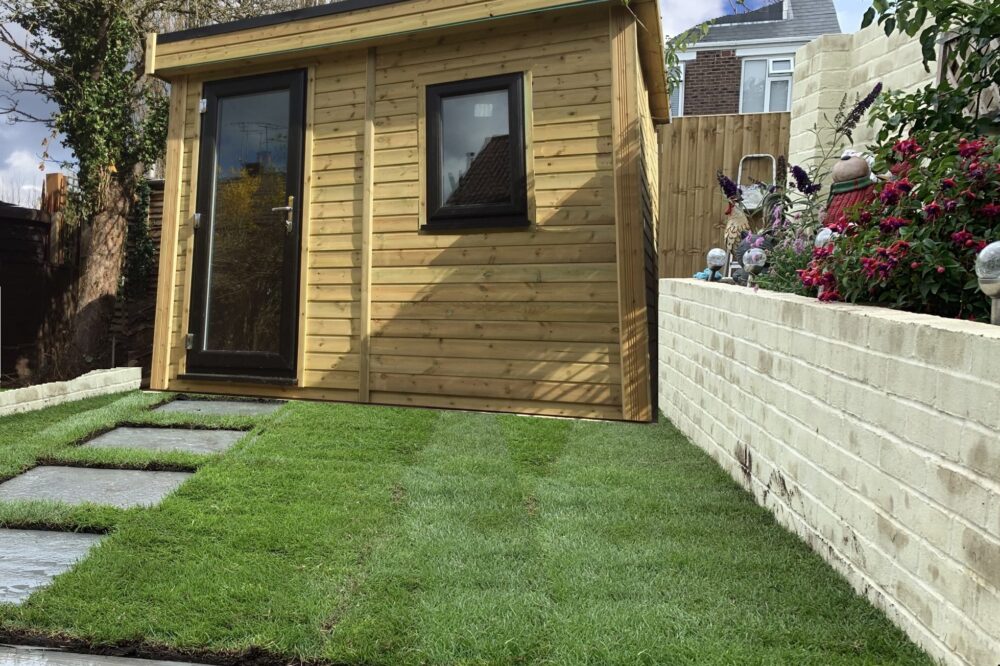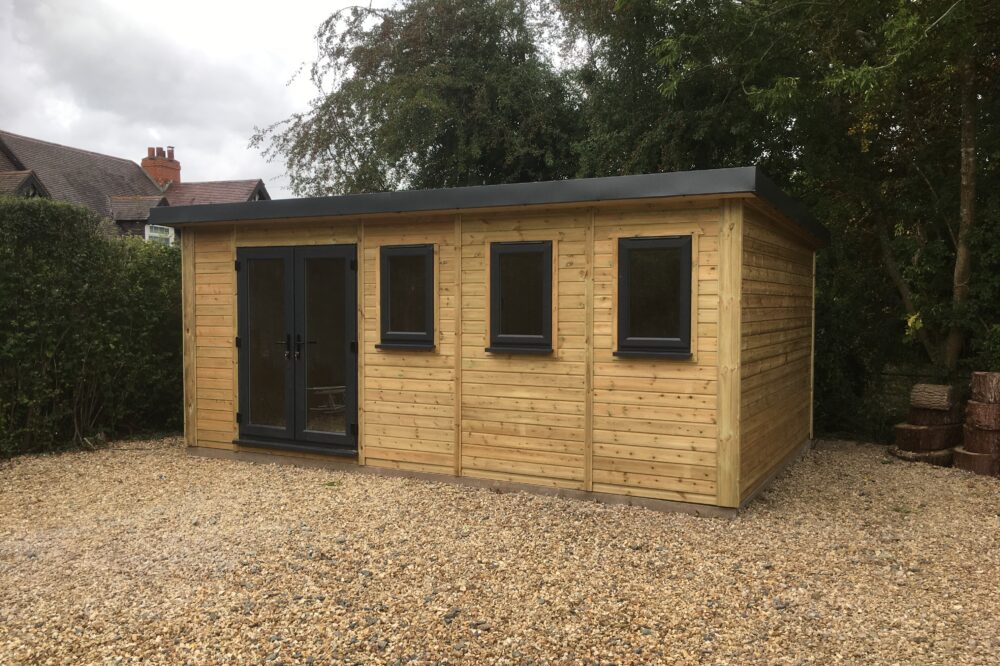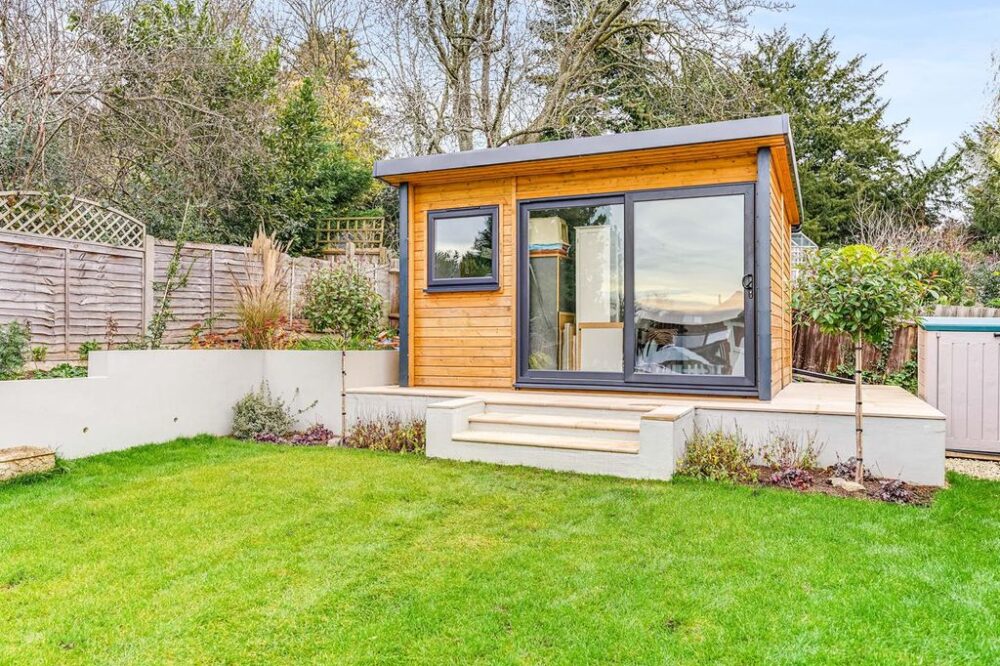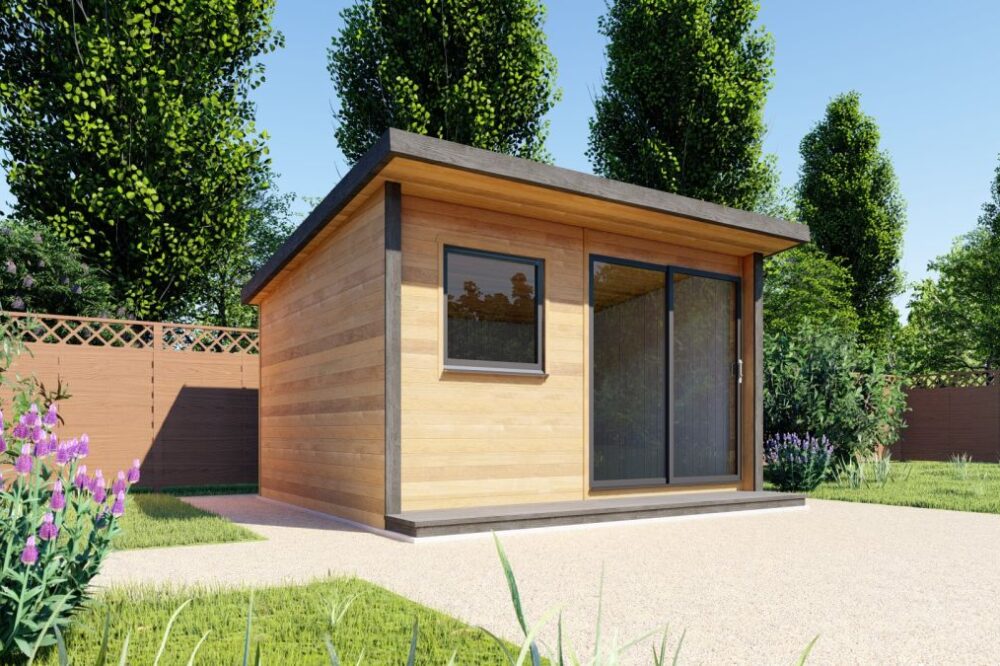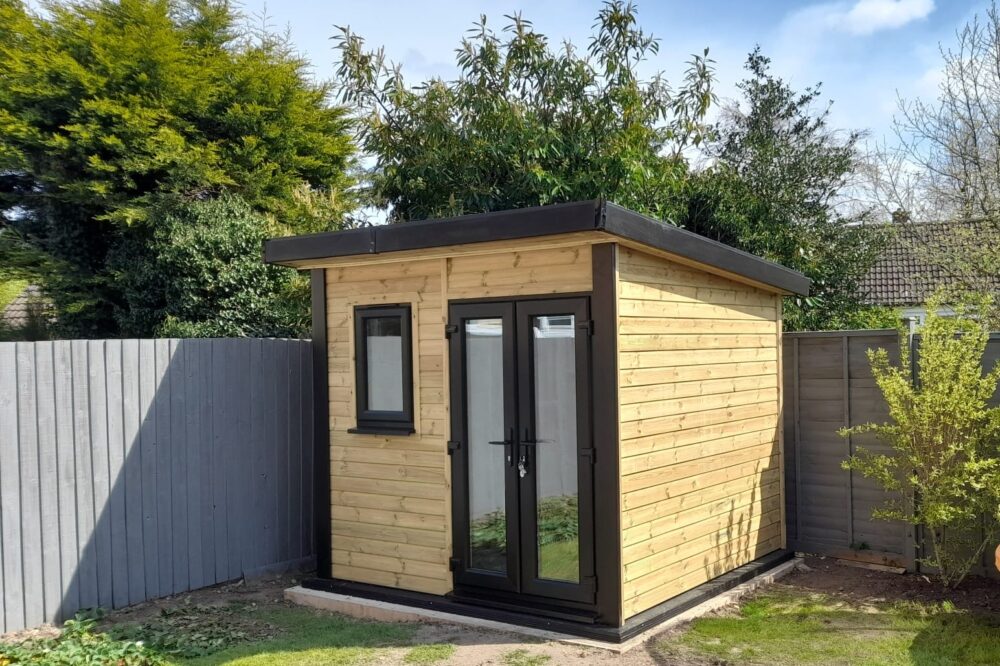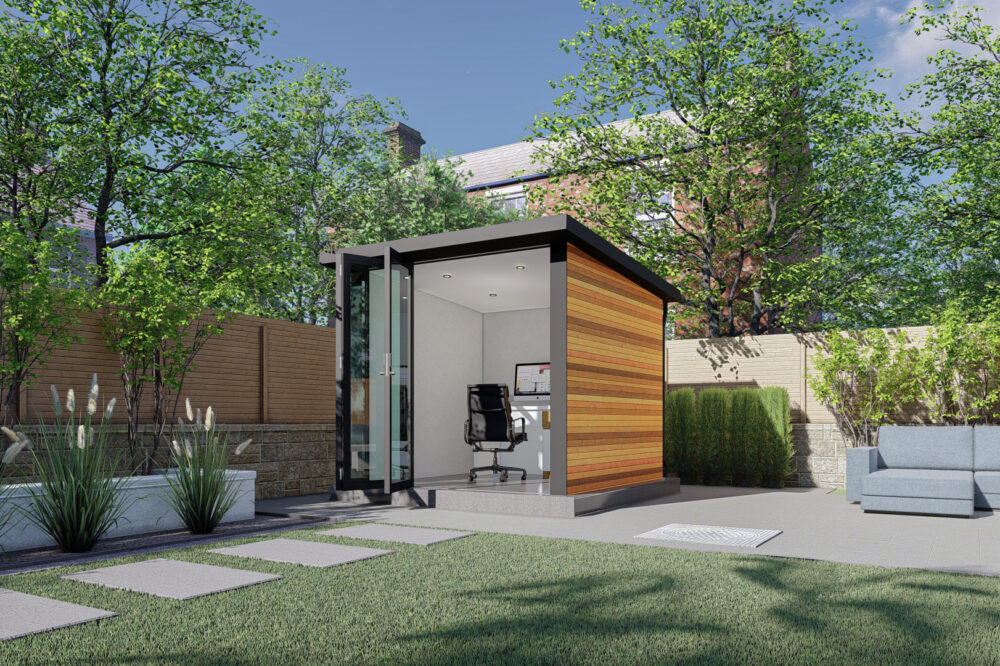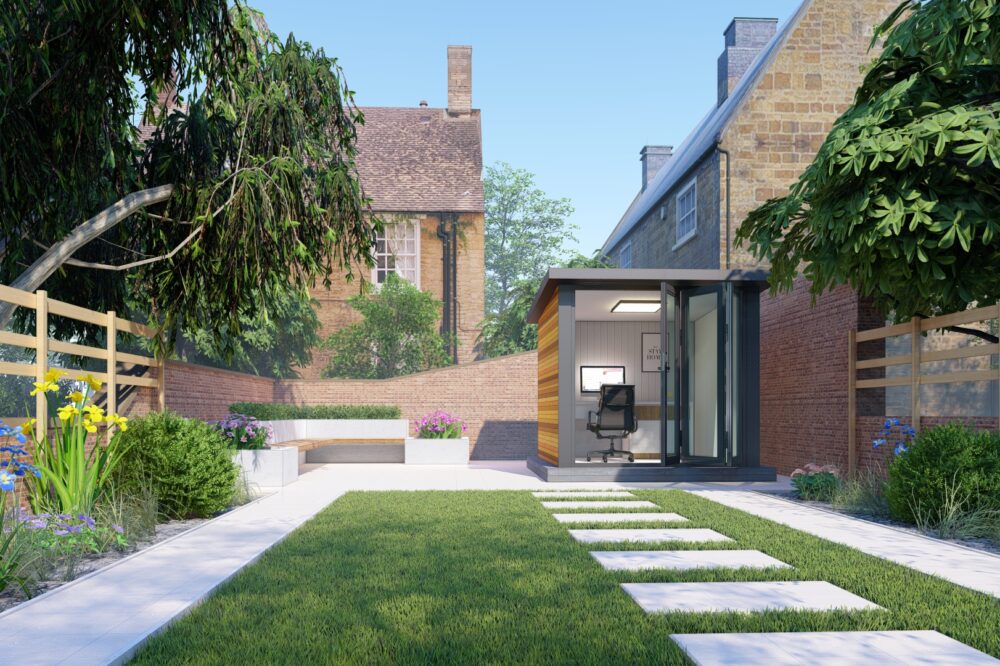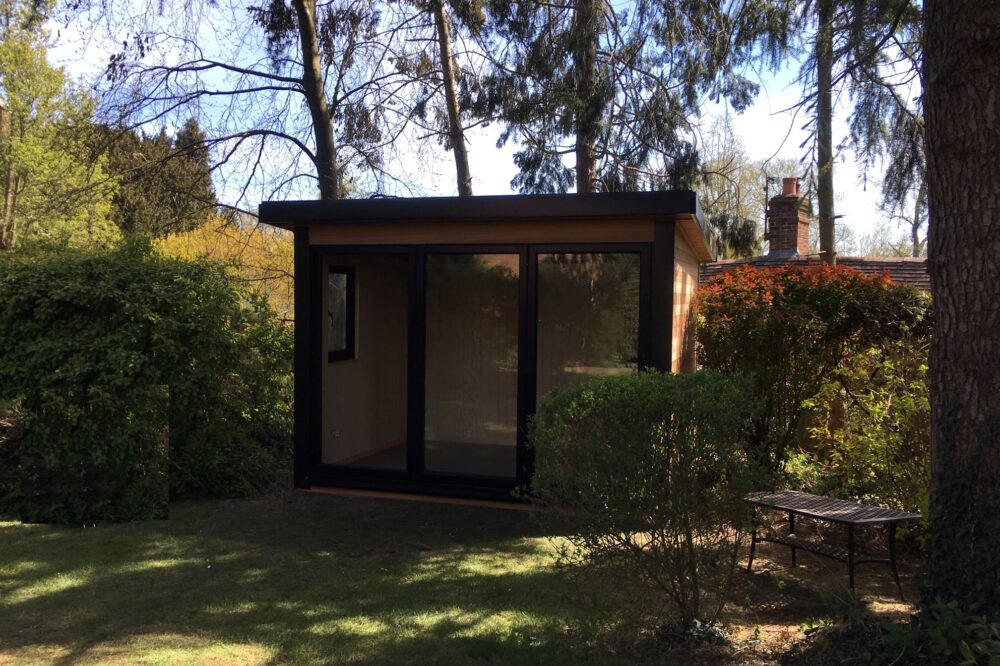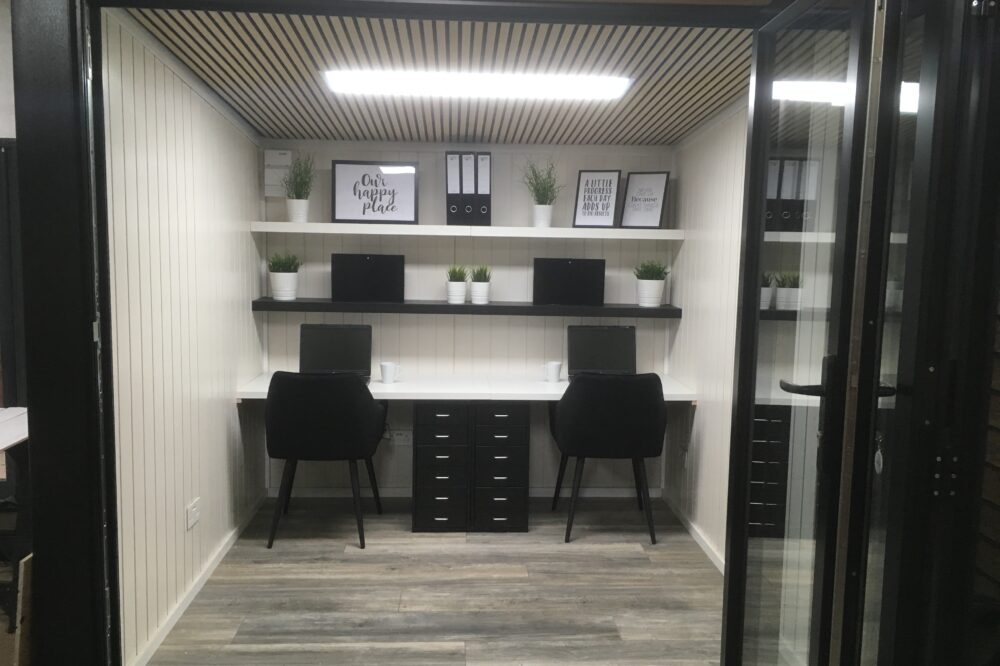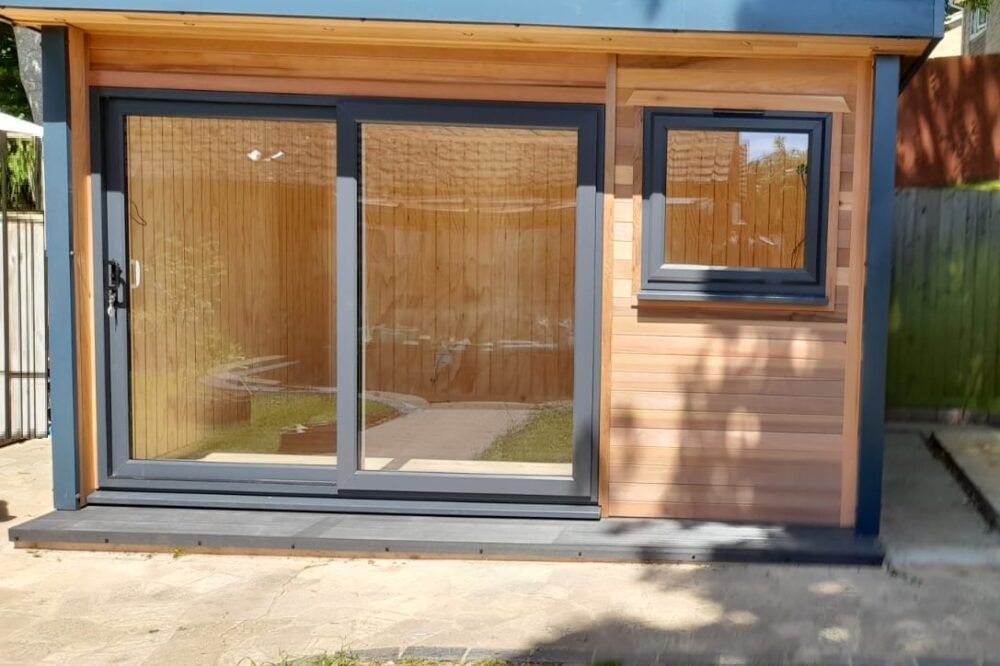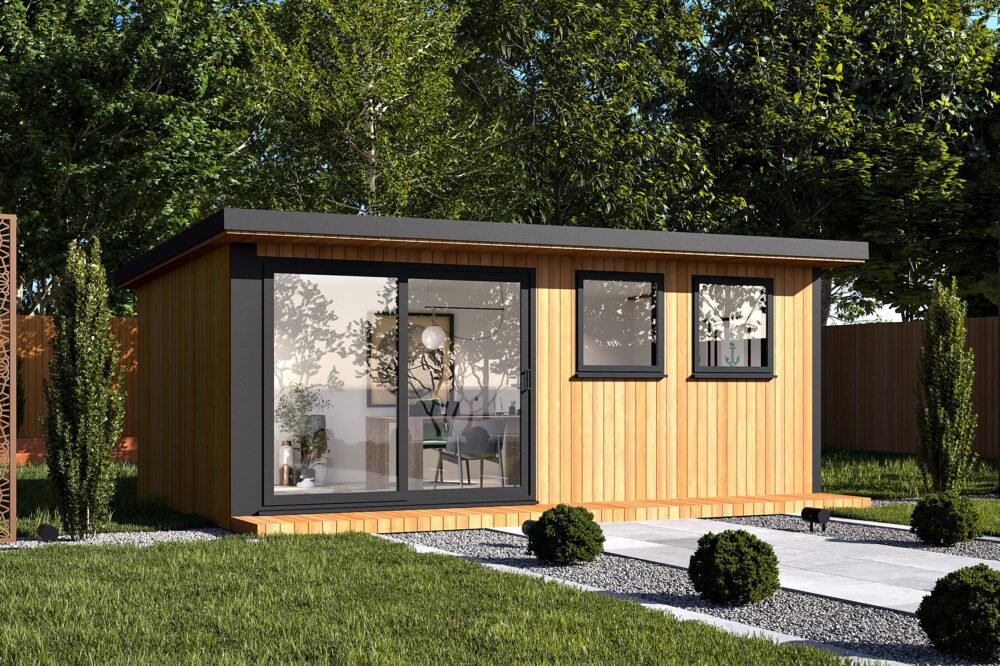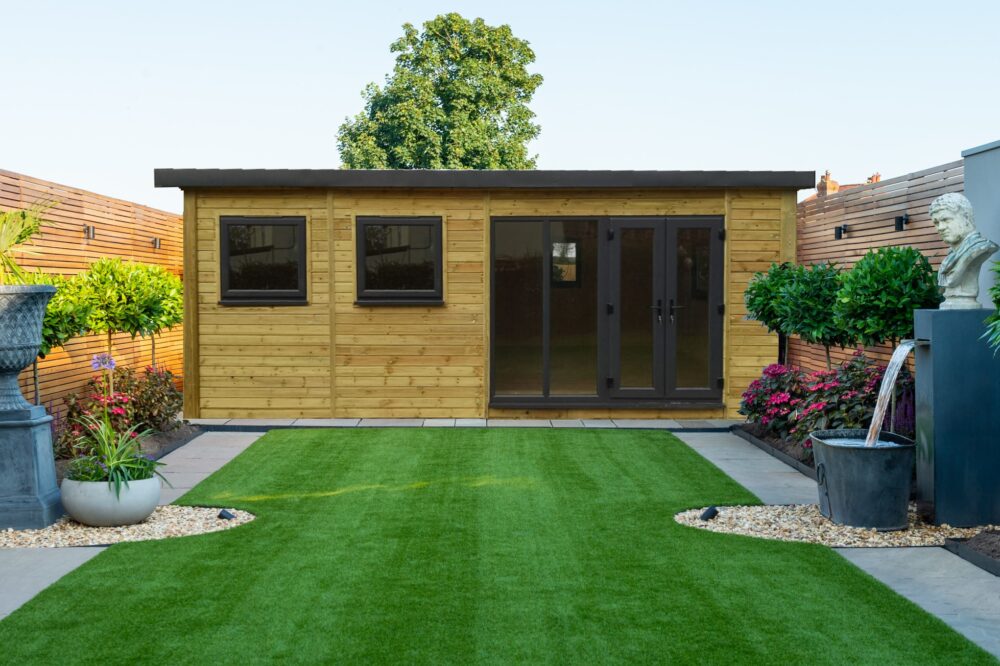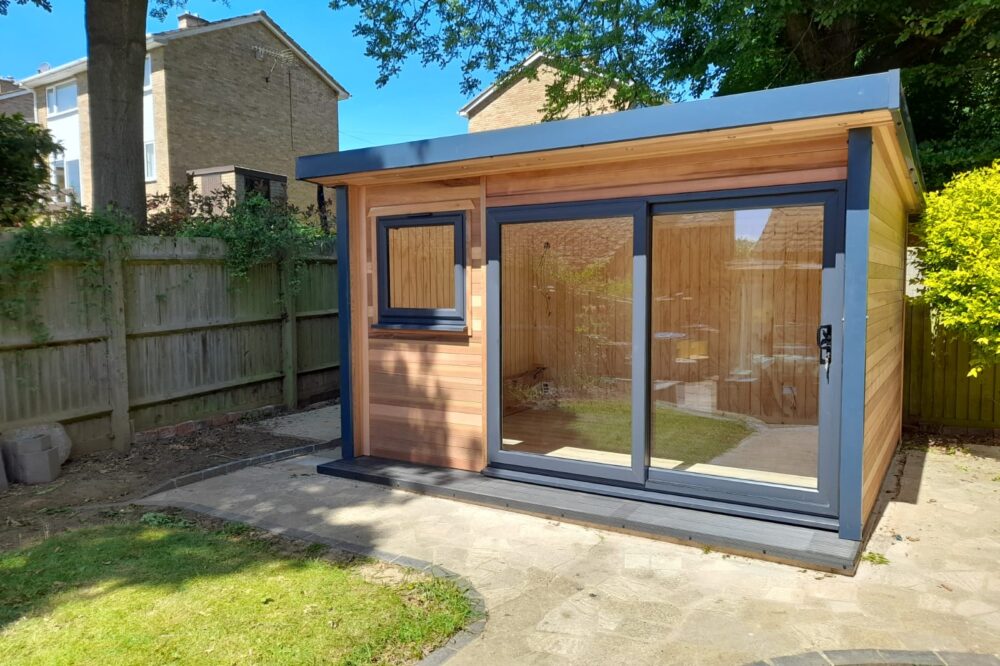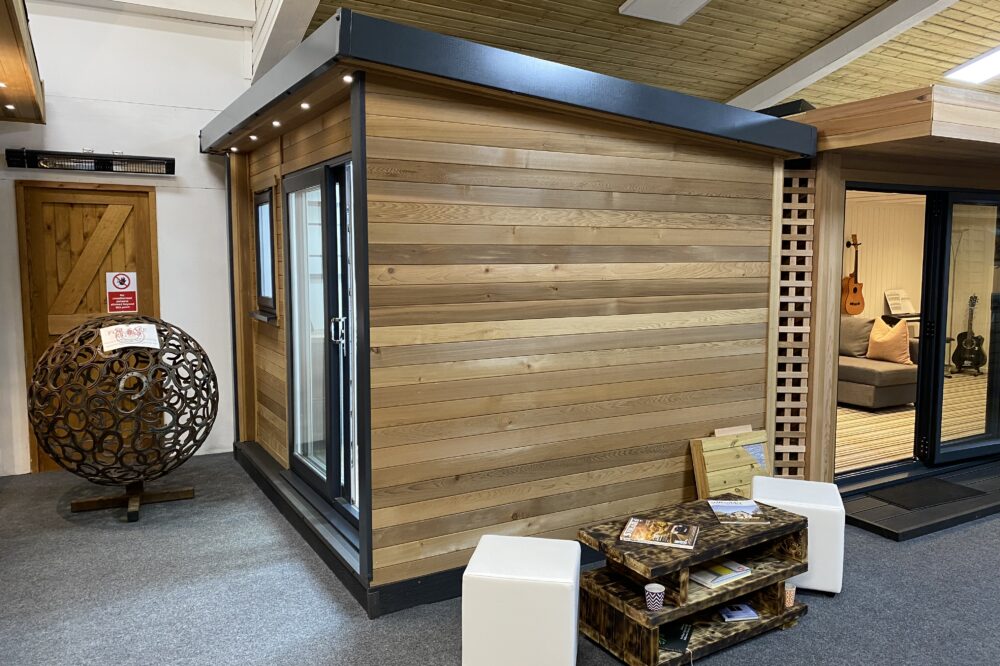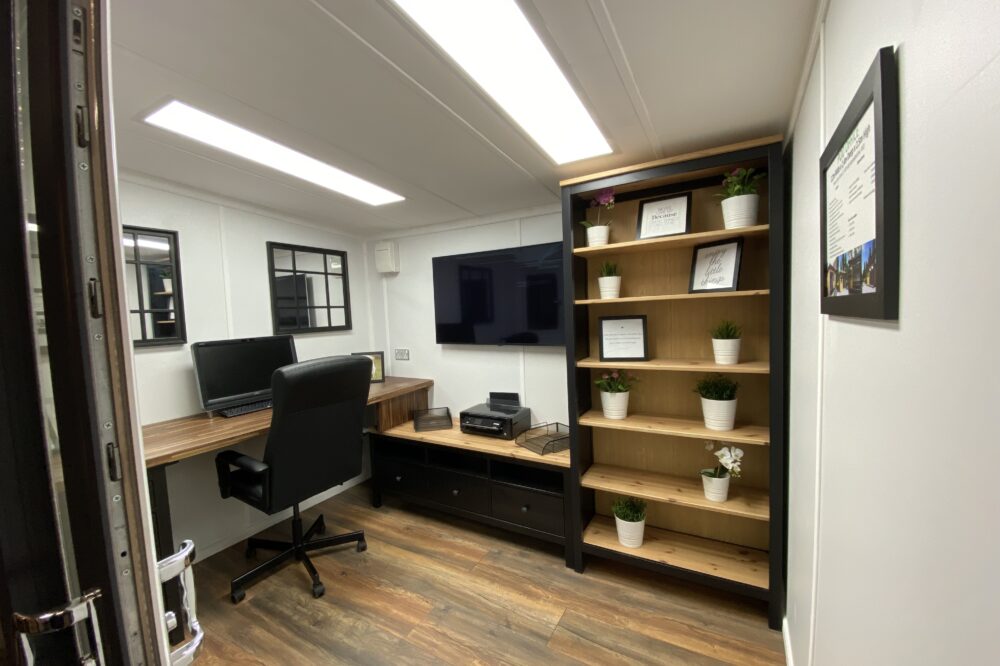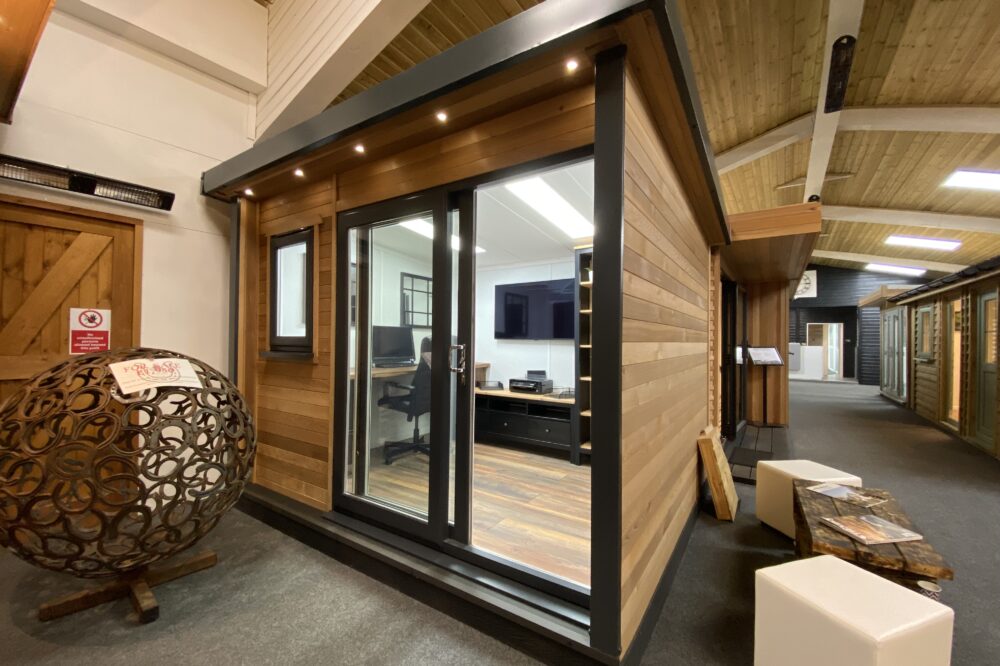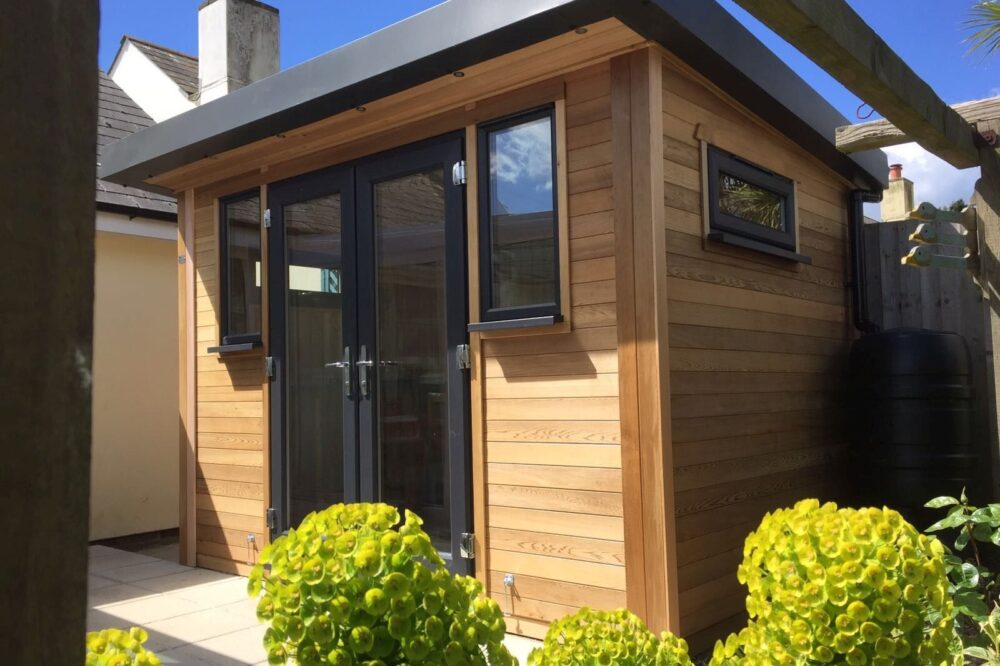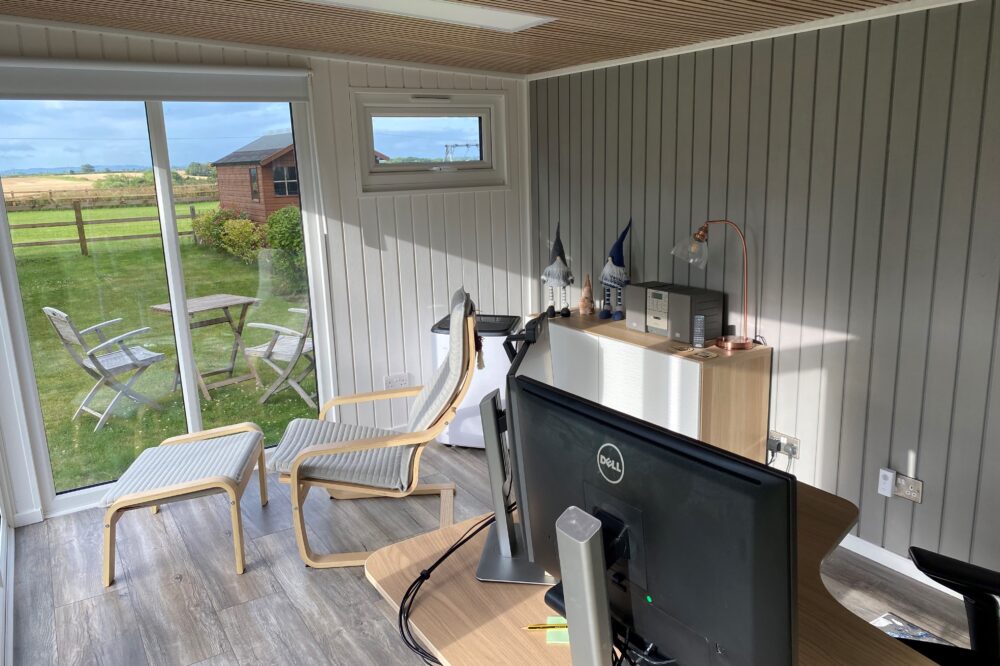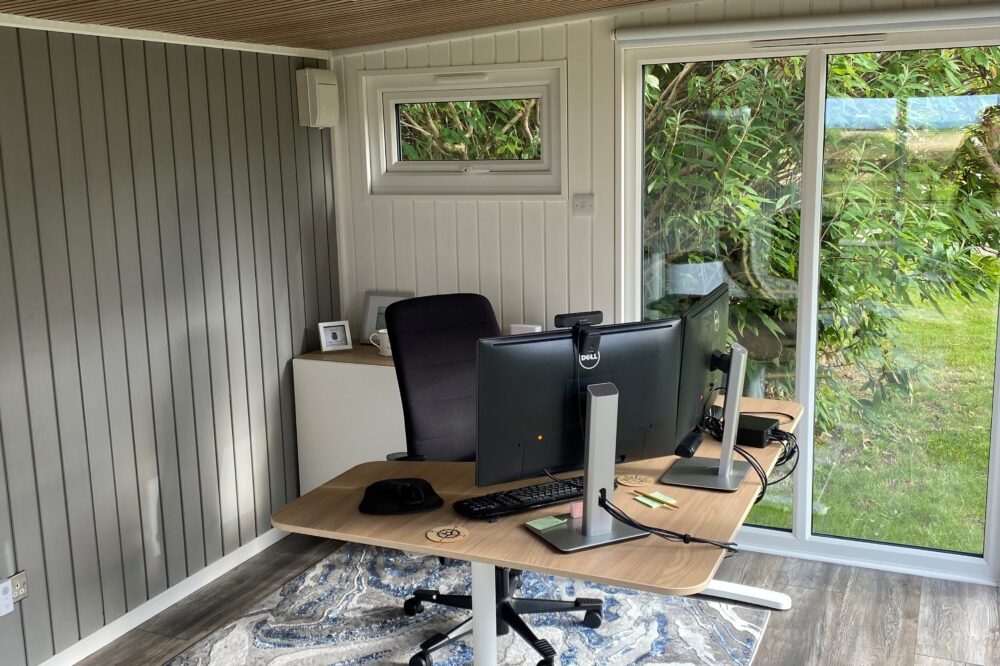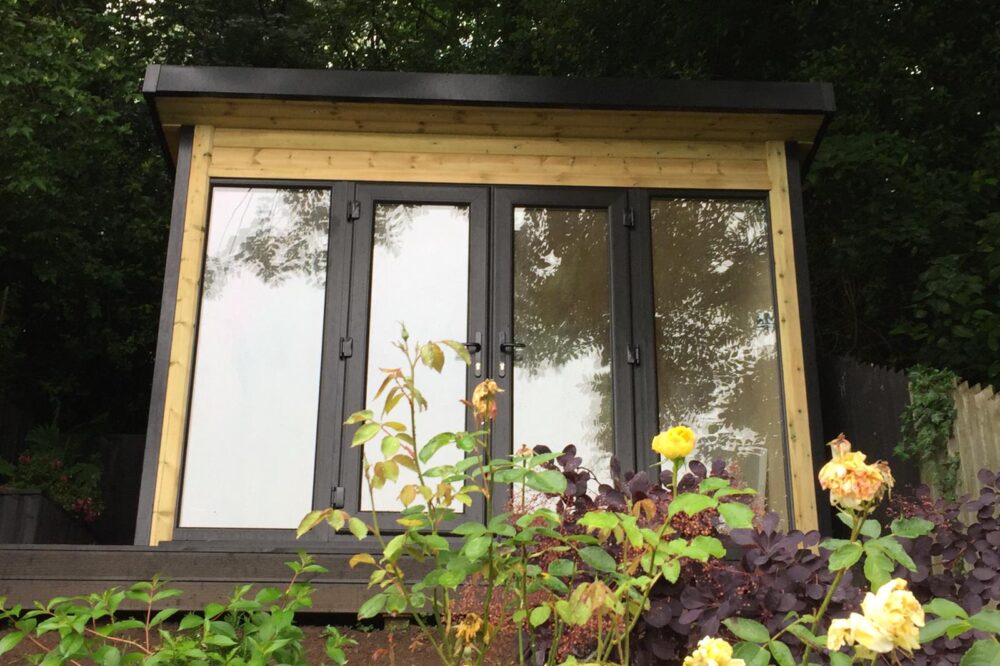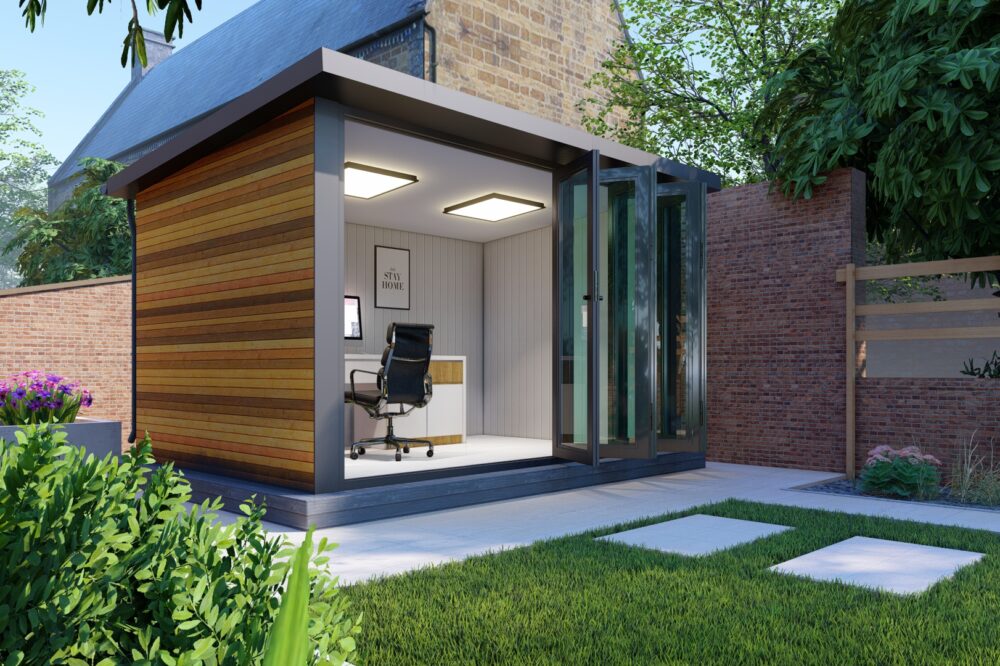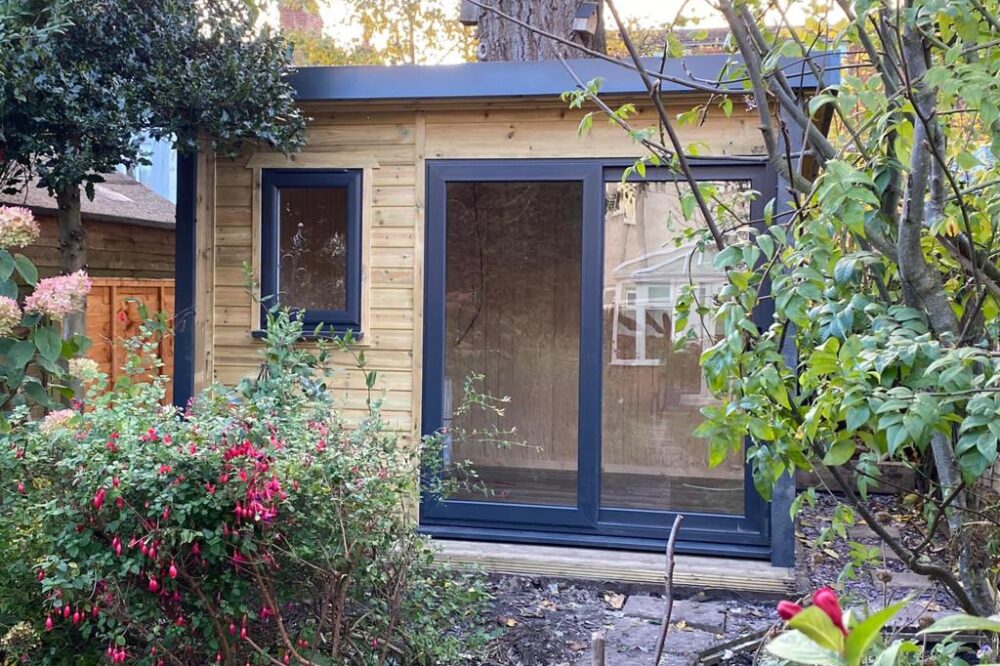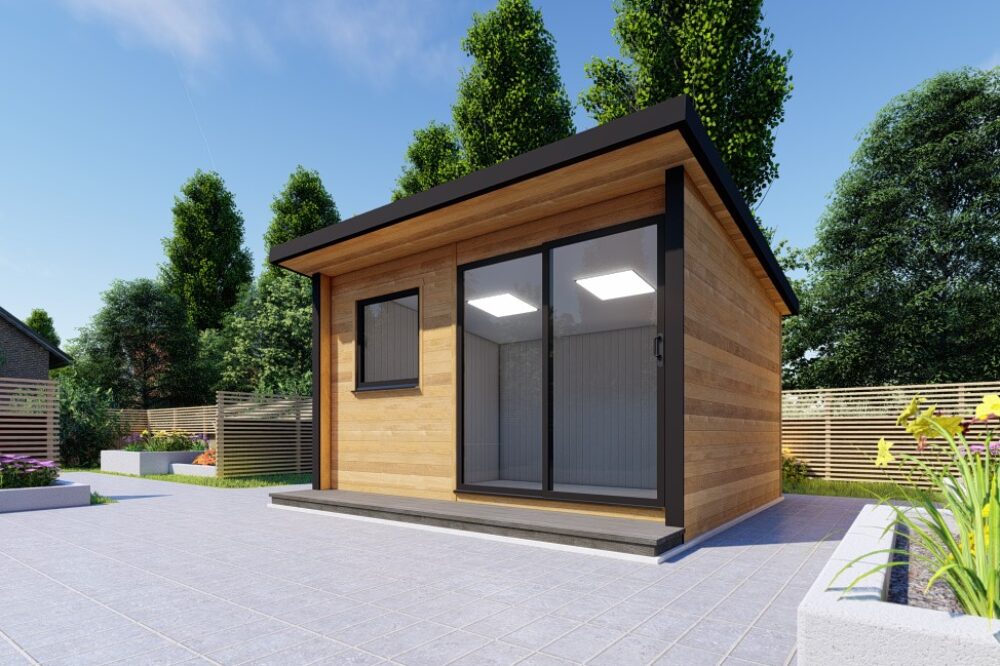 Case Study
Home Office Build
Scott Jaeger (of Jaeger films) kindly shows you through his time lapse build. Starting with the base, before moving onto the assembly, and the interior finish. Before finally detailing how the customer has painted & decorated inside.
Case Study
Shed & Breakfast
During a pretty dramatic renovation of their home which included taking off the roof, ripping up the floors and knocking down every single internal wall!
Daisy & Jon revelled in shed dwelling during the two years it took to rebuild their home, and are delighted to show you what eventually became a main source of income.
Testimonials
Very pleased, professional efficient service from start to finish.

Very pleased, professional efficient service from start to finish. Garage looks good and hope it stands the test of time.

Barney Smith

Superb.

Superb. I've just had a garage supplied and installed by Warwick, and have been very impressed with both the building itself and their customer service and support. The building was supplied and fitted ahead of schedule, which was nice. After initial installation there were a couple of minor snags, which Warwick addressed and put right first thing the next day. You can't ask for more than that. I would wholeheartedly recommend Warwick based on both the quality of their product and their customer service.

Chris Baker

I found them great and the building I bought is quality

Well I'm just going to sell my 4 year old "traditional office" supplied by them as I don't use it much and came across these reviews. My office is (as stated) four years old. Still 100% water tight everything is perfect despite being under a tree all the time. I found them great and the building I bought is quality....

Richard Jenkinson

Everything I had hoped for.

I was unable to visit the show site and so was a little concerned as to what the build quality would be like. I needn't have worried as when the product was delivered it was everything I had hoped for.

Mr Pygall

Cracking Job

Hi, I have to say your guys did a cracking job here on the build and with cleaning the site up they are a credit to your company. Sincerely Mr and Mrs Widdall

Mr and Mrs Widdall