Modern Garden Rooms
Modern garden rooms are a sleek design with fantastic aesthetics. Featuring an aluminium bi-fold door set into a decked recess front and 2 aluminium casement windows, finished in stylish and luxurious cedar cladding. The Modern Garden Room is available to you in several different sizes with an array of optional extras.
Price configurator
Modern Garden Rooms
Modern Garden Room
Starting from £17,500 – or just £210 per month
Aluminium Bi-Fold Door set into the recessed front of the modern garden room
Two Aluminium Double Glazed Casement Windows
Western Red Cedar Cladding
Choice of laminate floor
Composite Decking
Fully Insulated with either Rockwool or PIR insulation
Internal Spotlights, Exterior Spotlights in an overhang, Consumer Unit, 3 Double Sockets & Switch
Modern garden room is assembled by our fully trained staff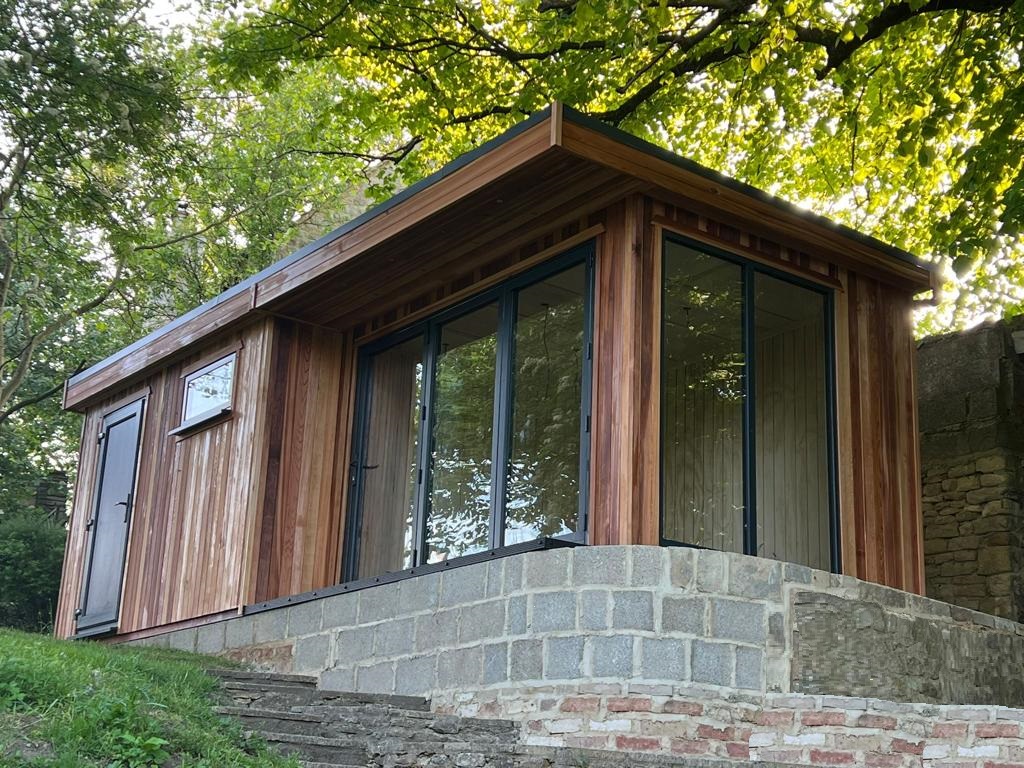 Build your Modern Garden Room
Please use the button below to start designing your Modern Garden Room. In the configurator, you will be able to choose the style and position of doors & windows, along with all the optional extras you require.
If the size you have in mind for your modern garden room is not listed, please use the closest size up.
Once you have designed your Modern Garden Room this will give you a total cost that is inclusive of VAT, Delivery & Installation.
Build your
Modern Garden Room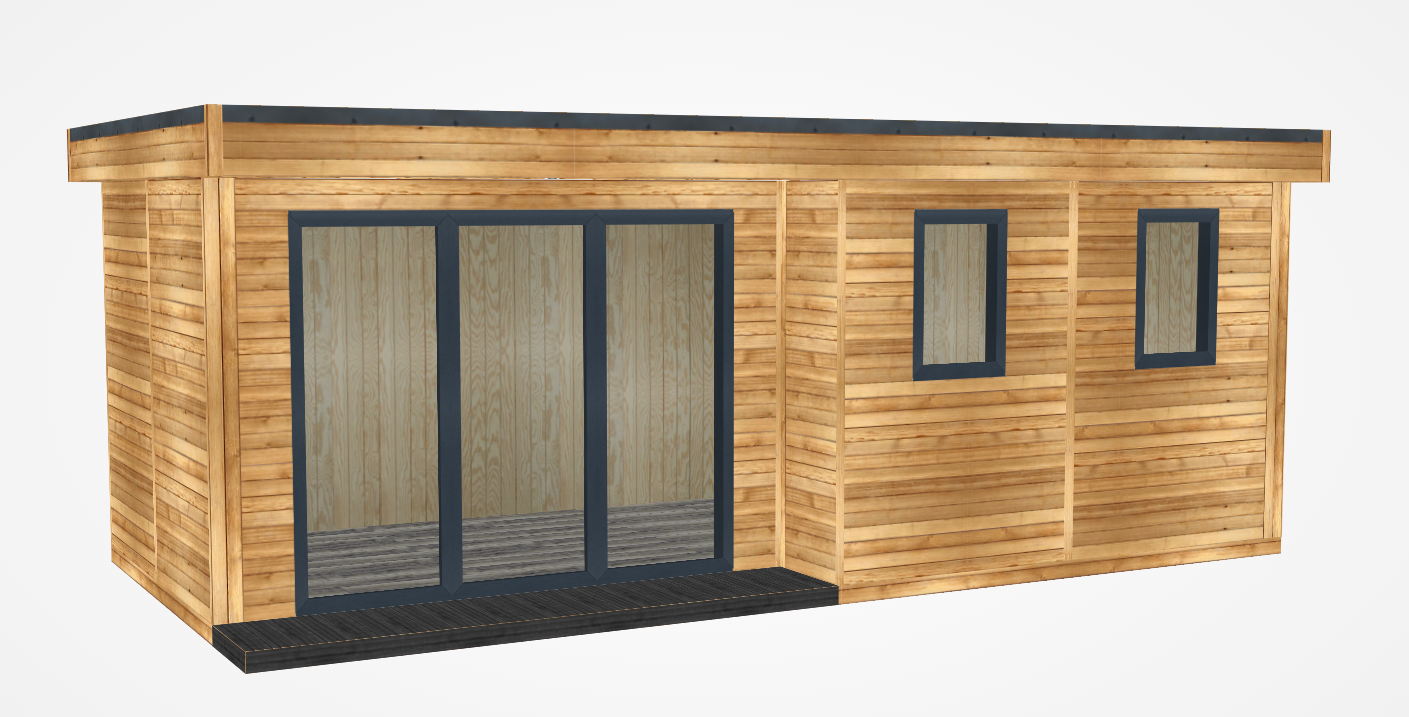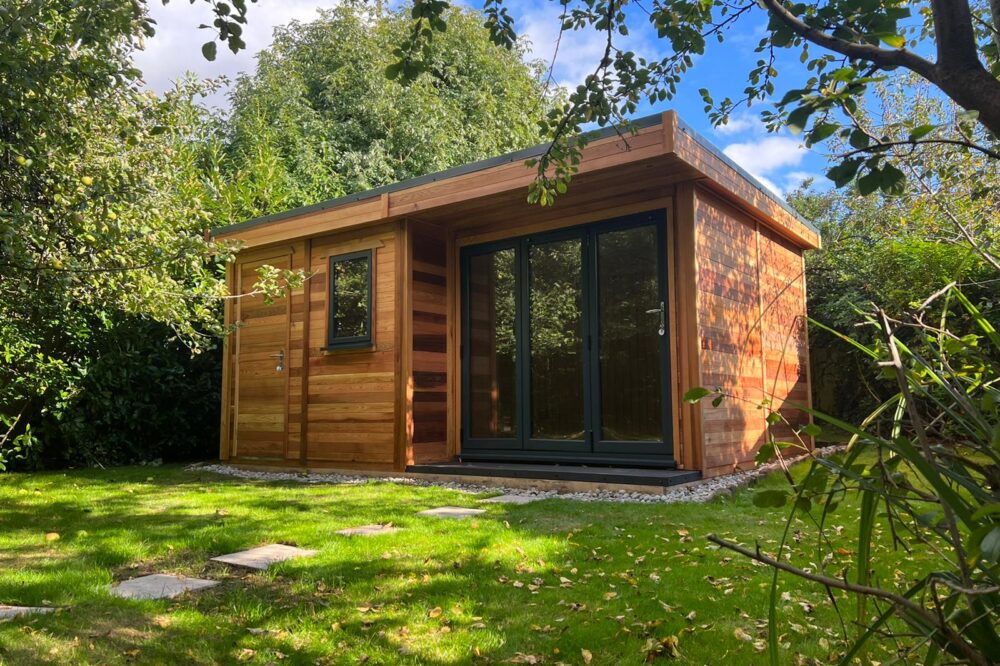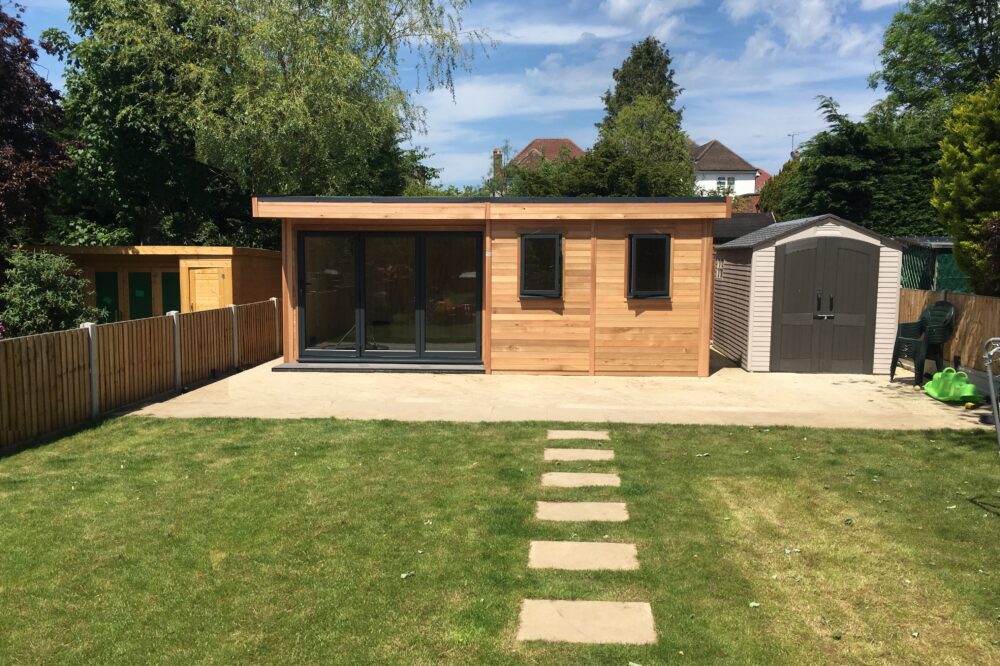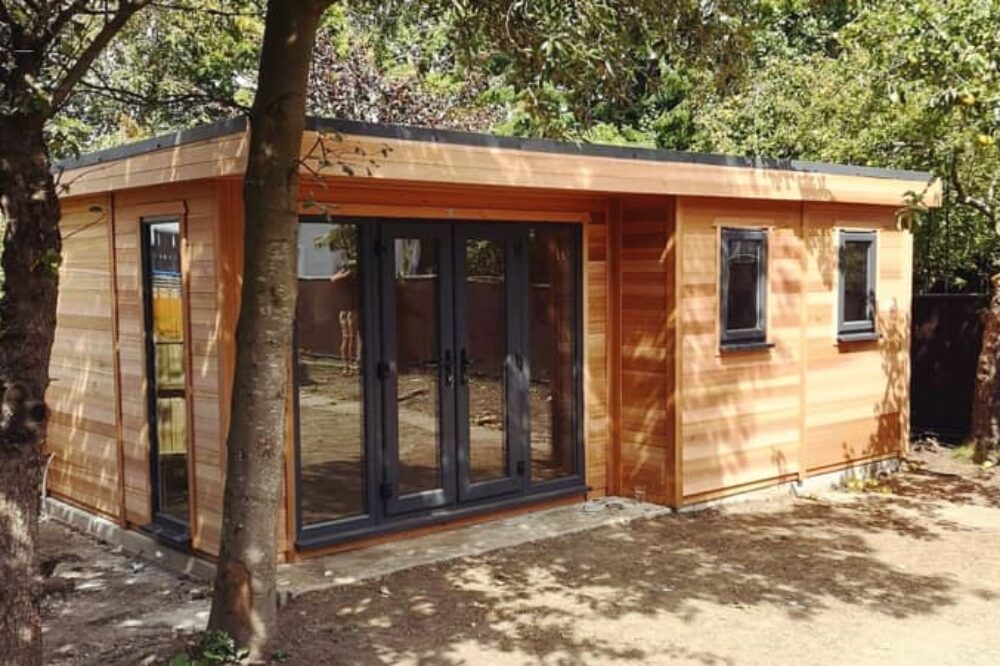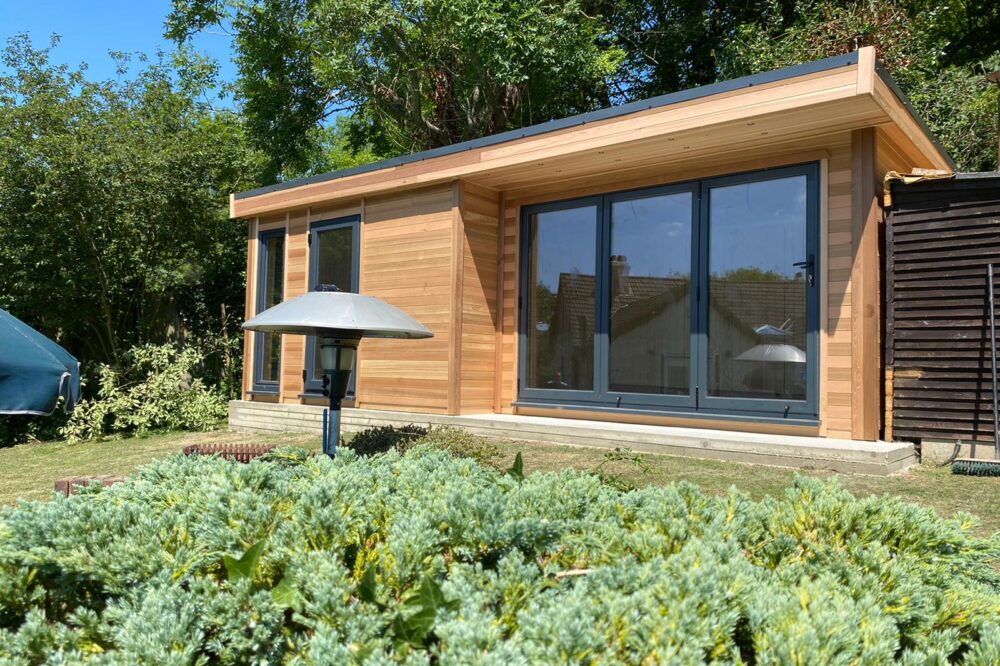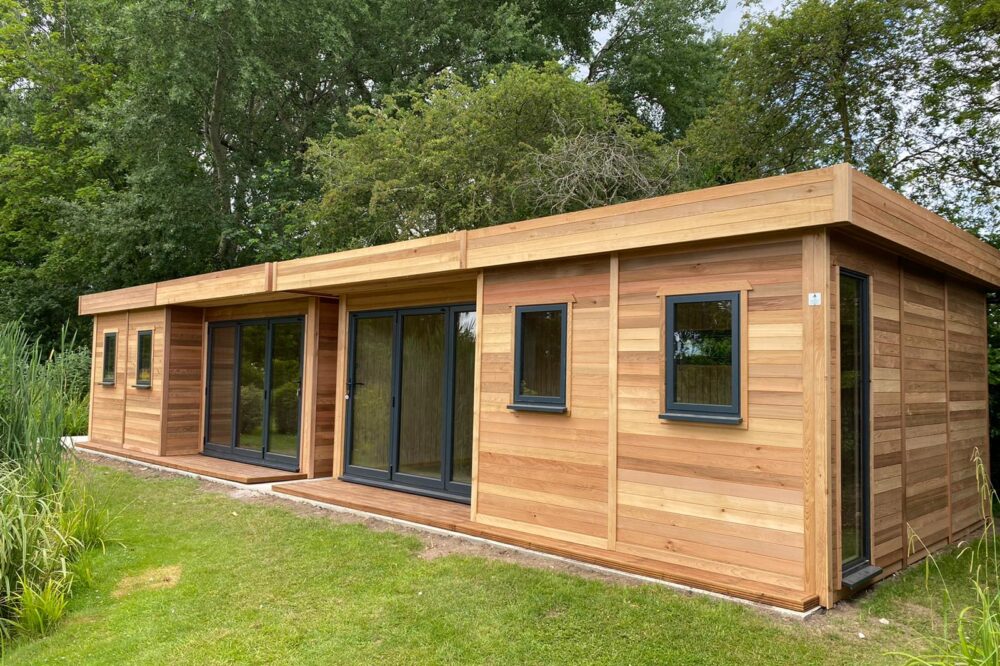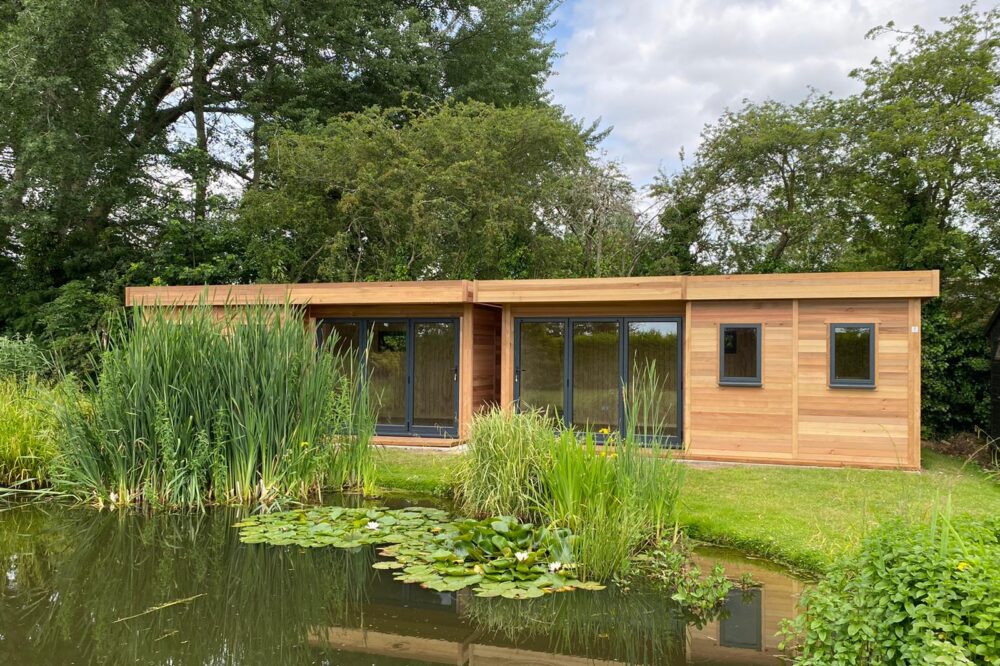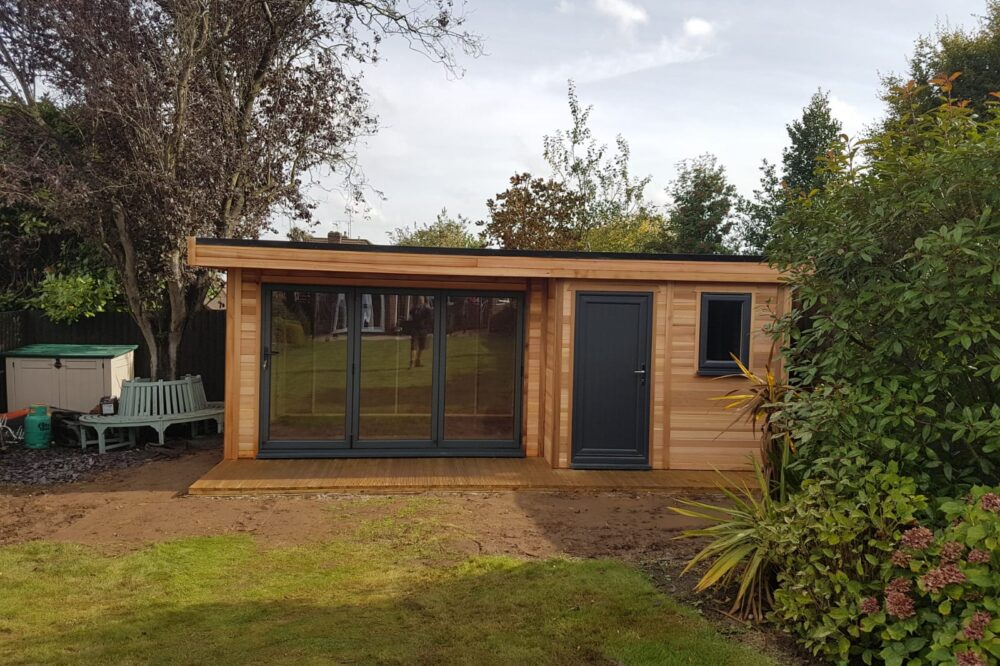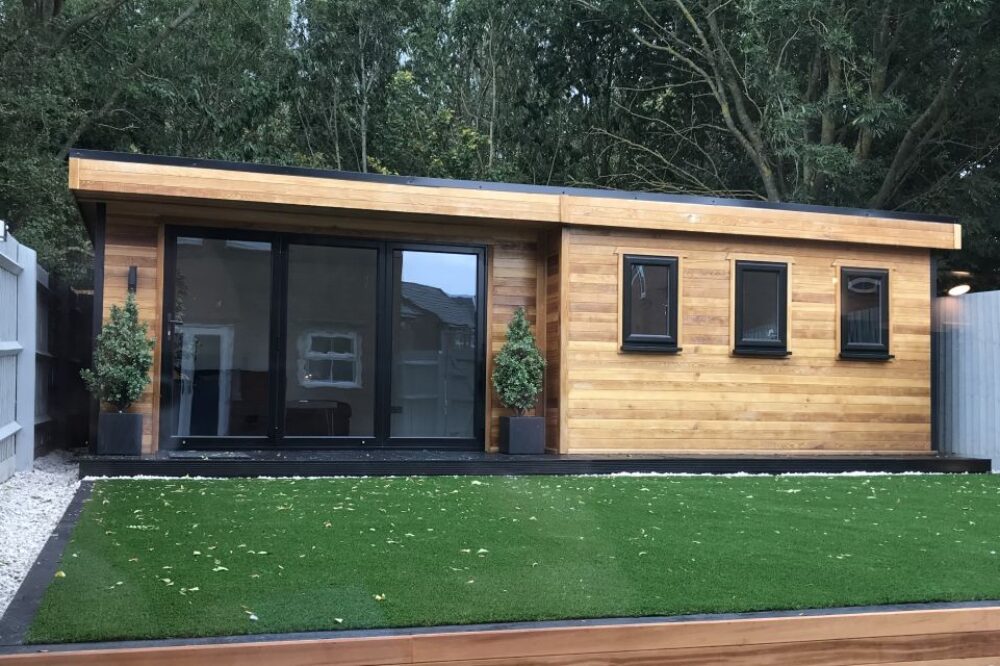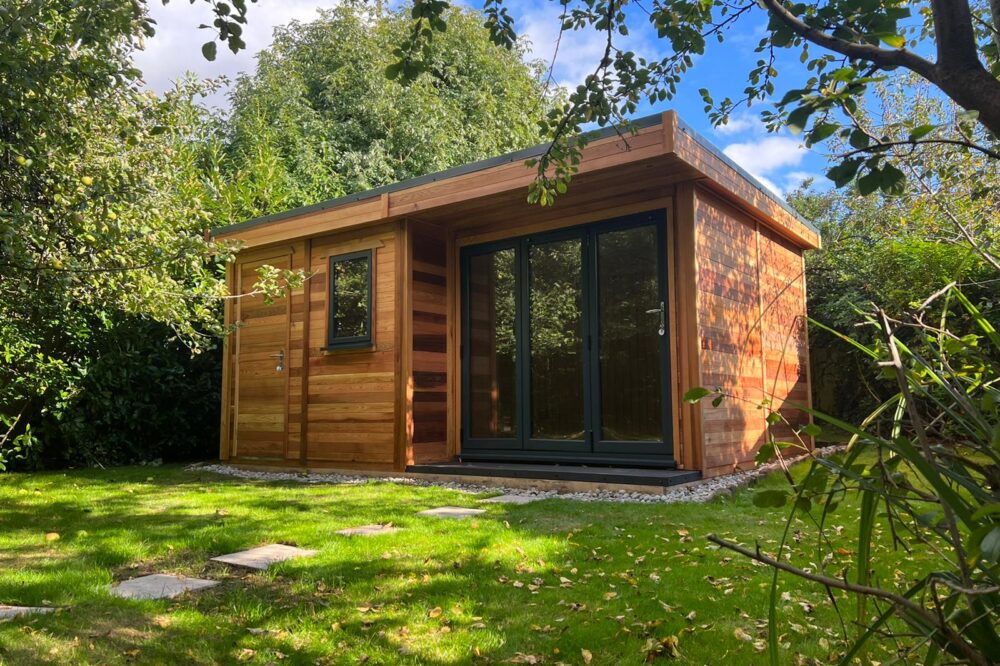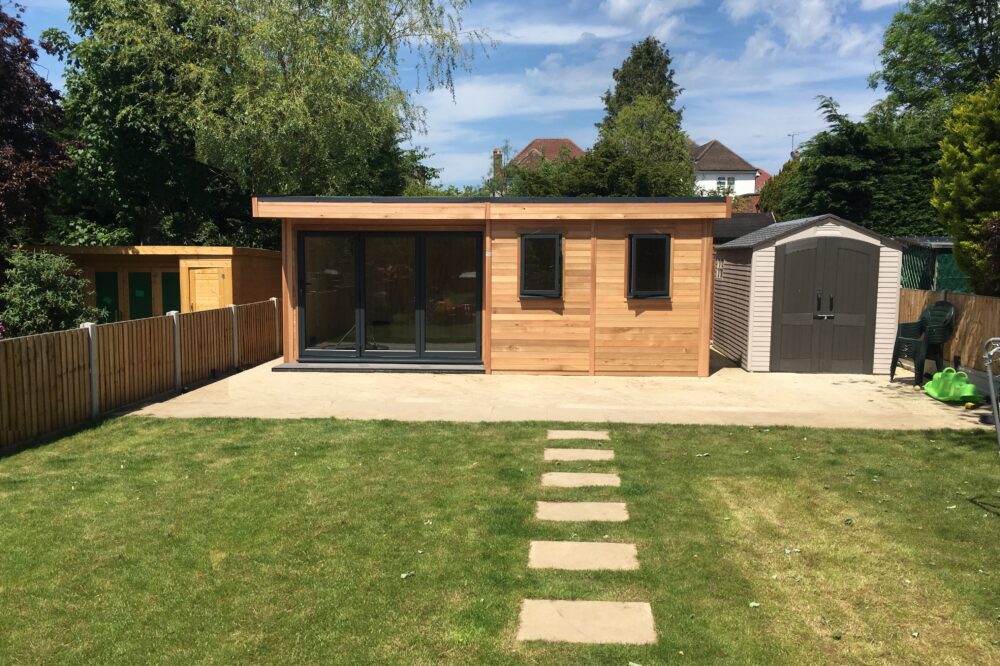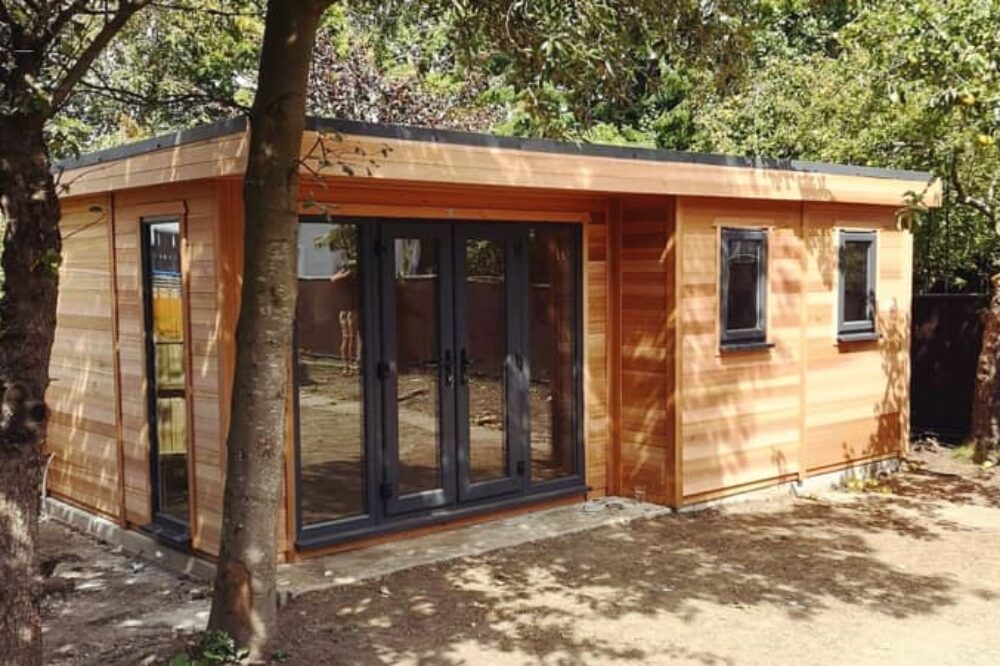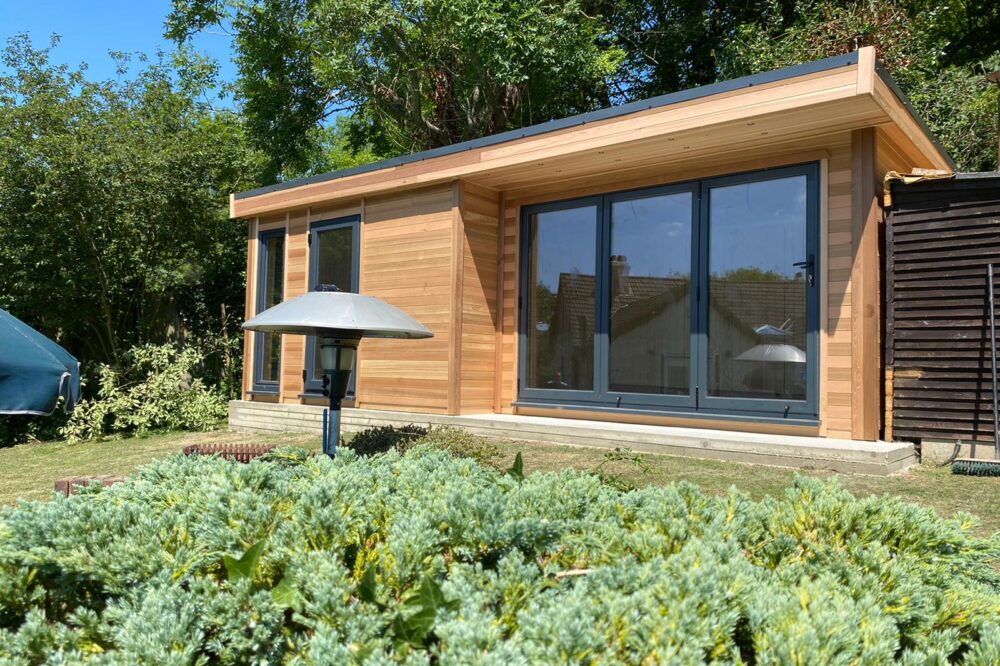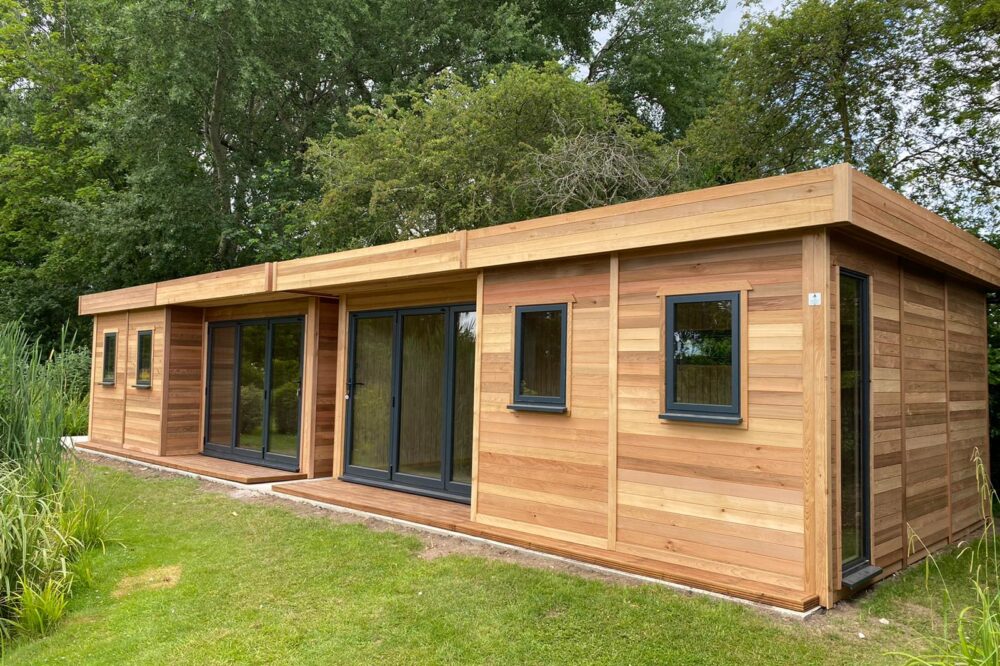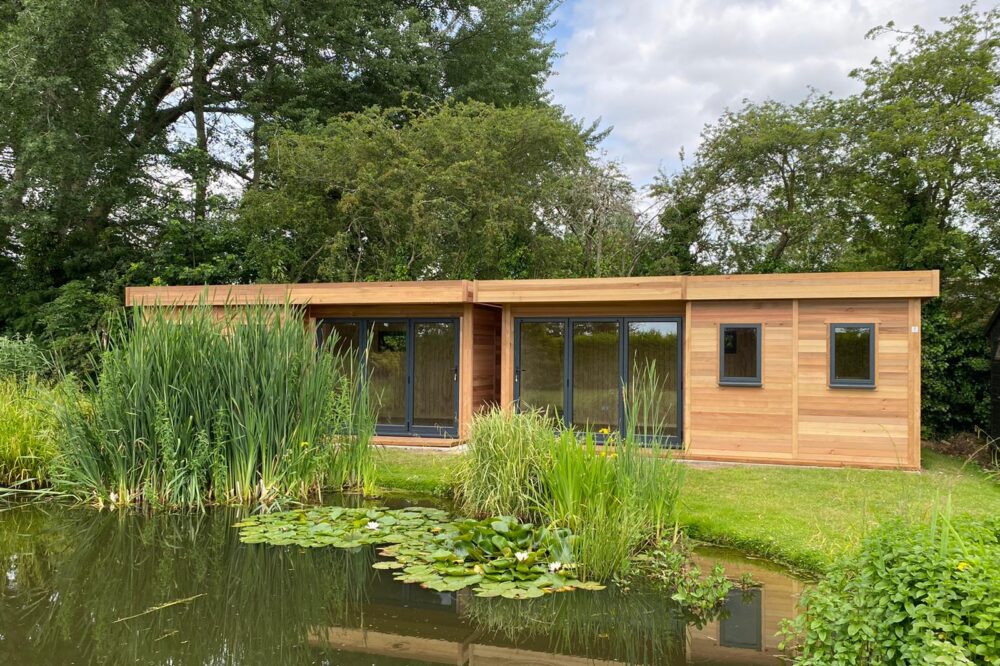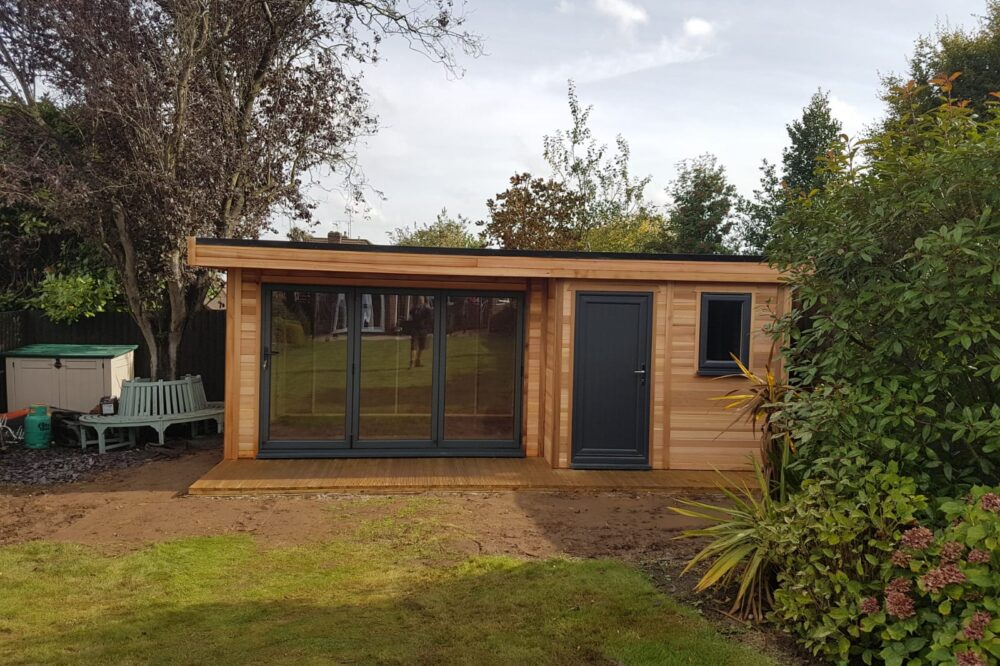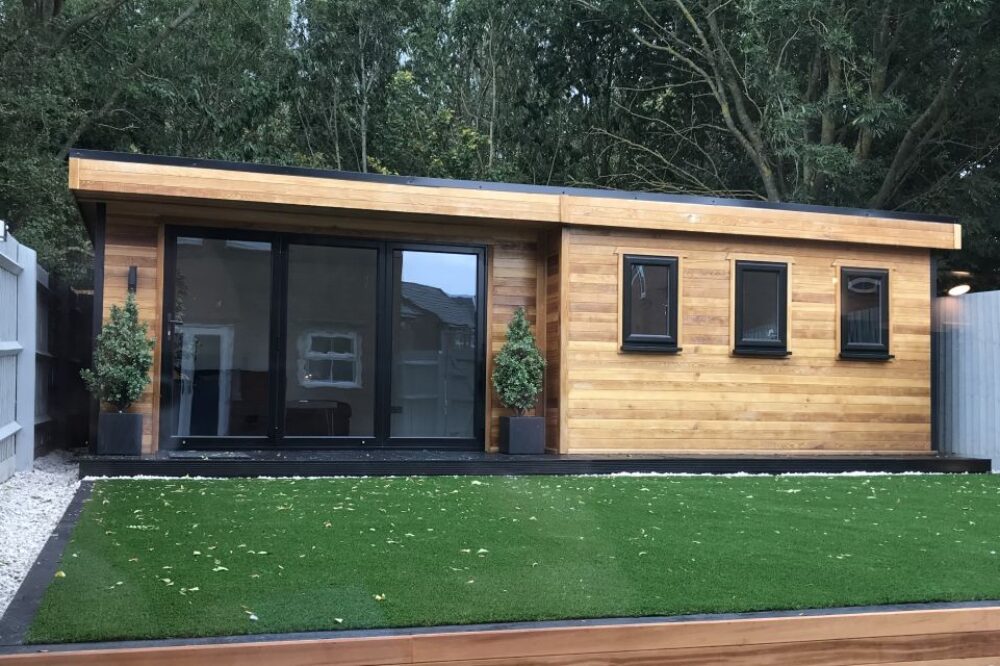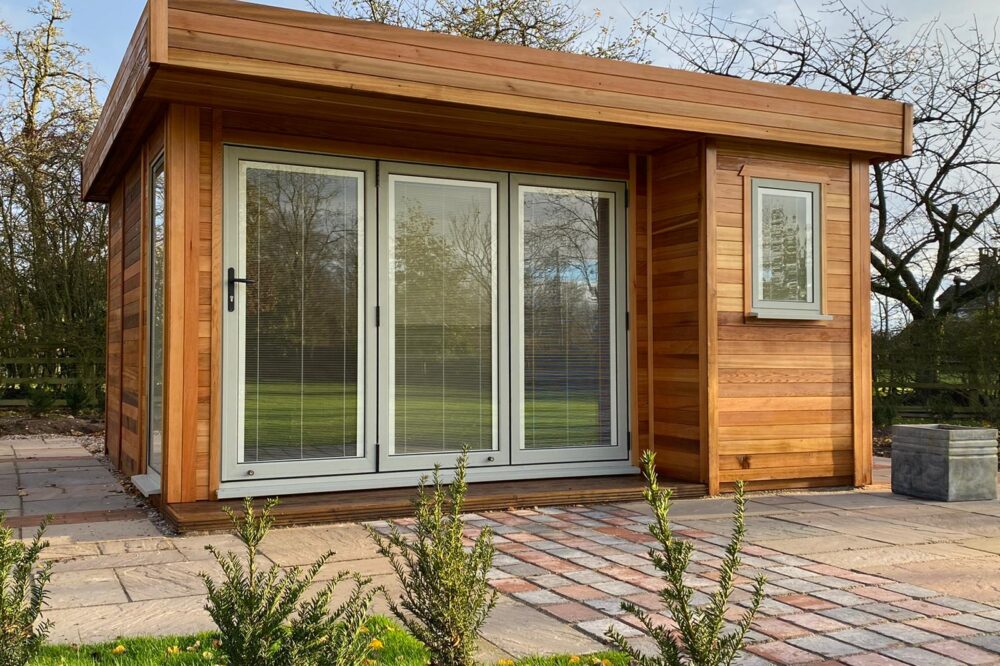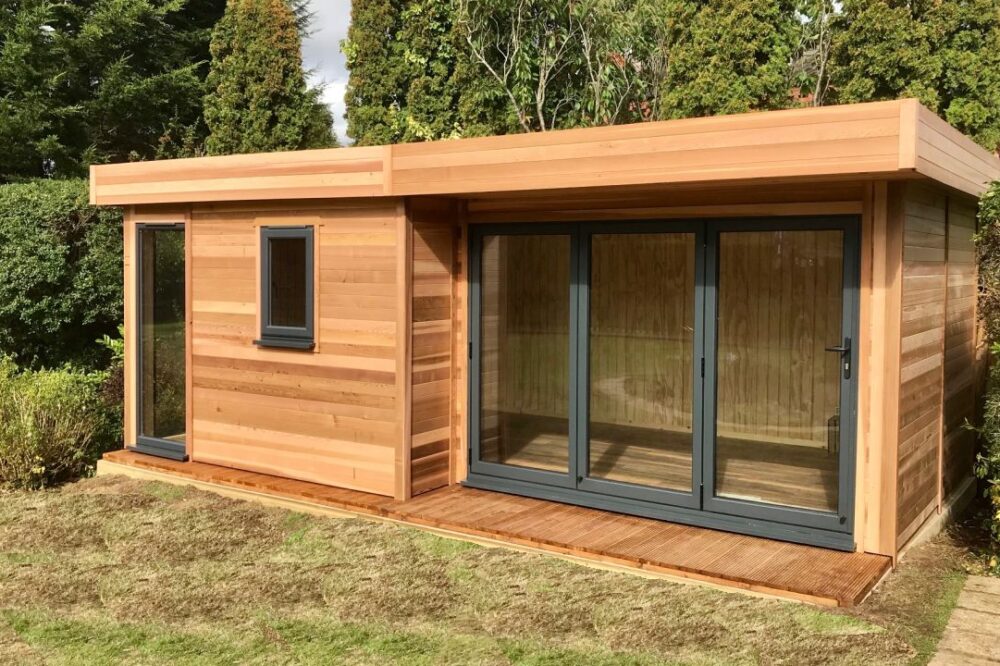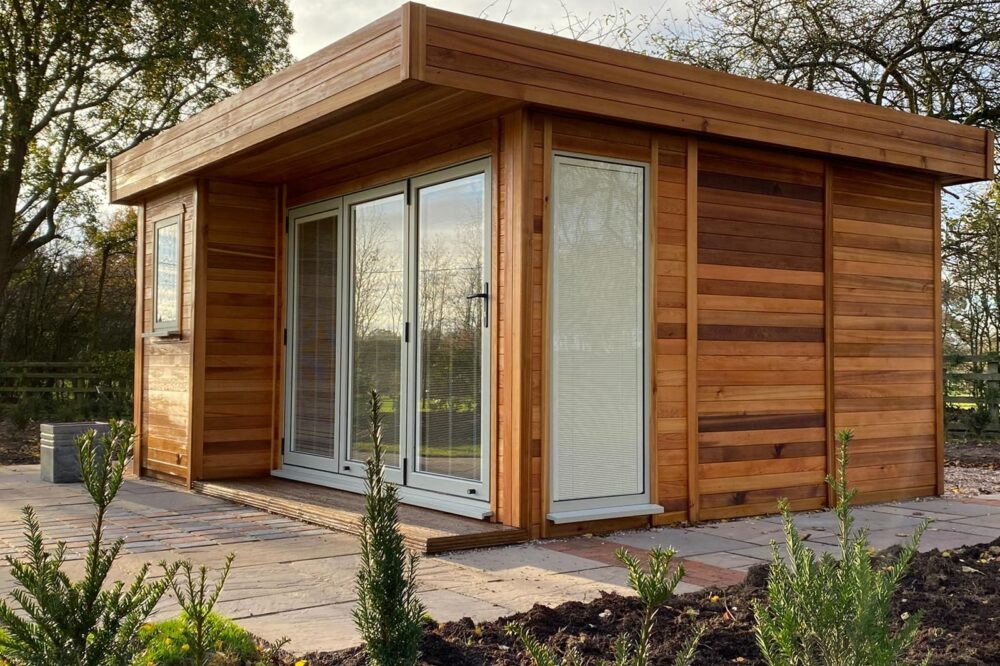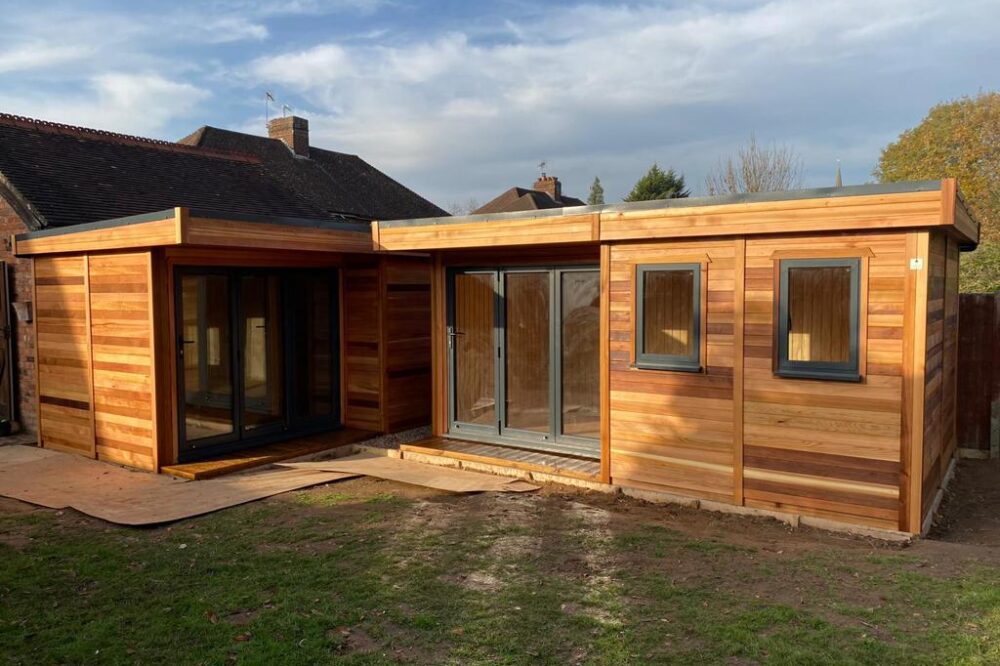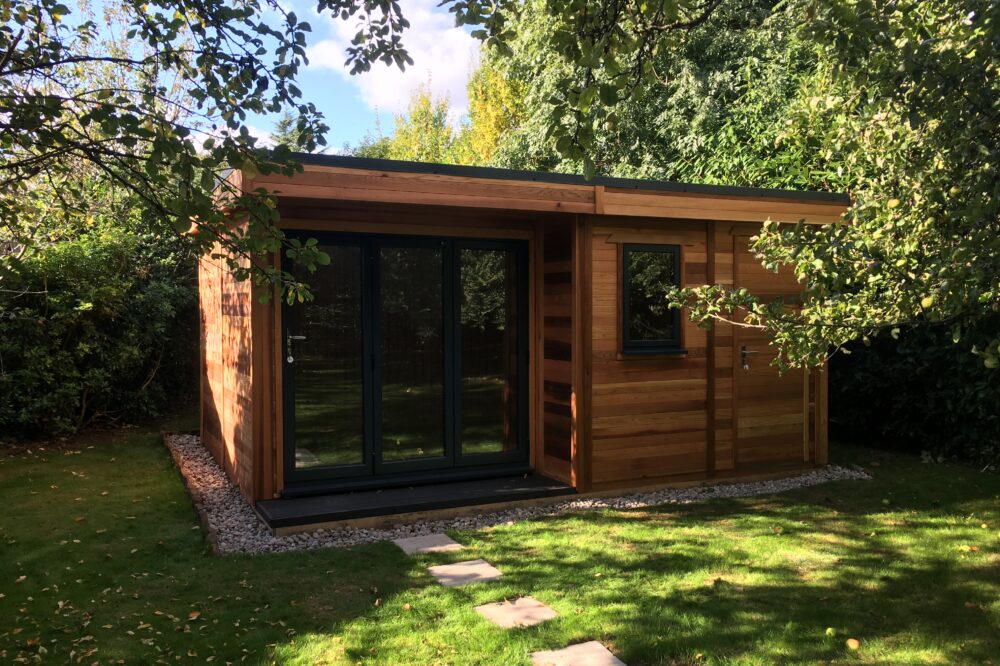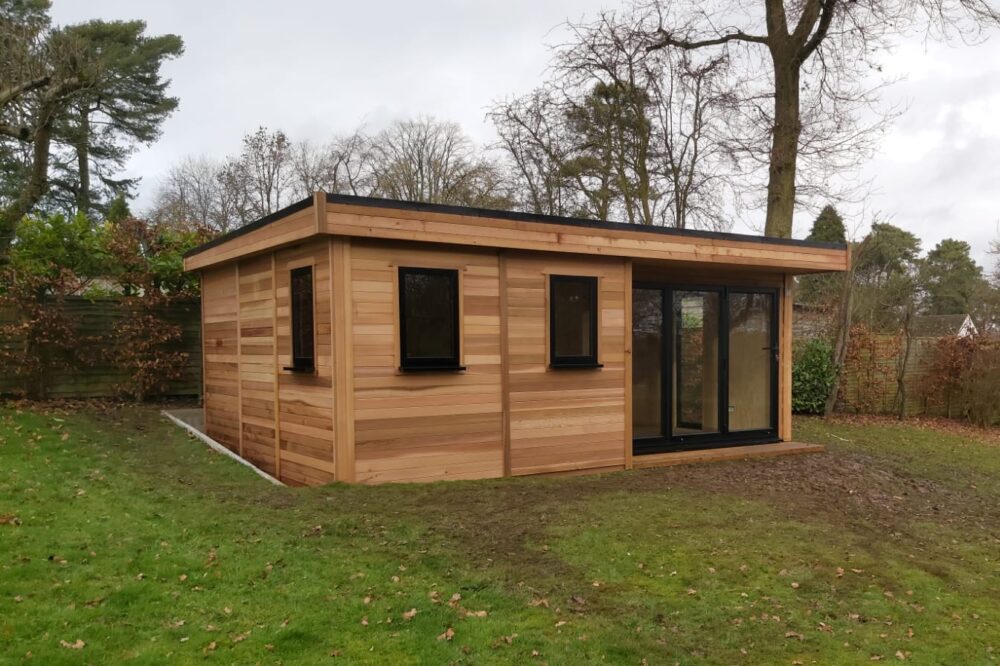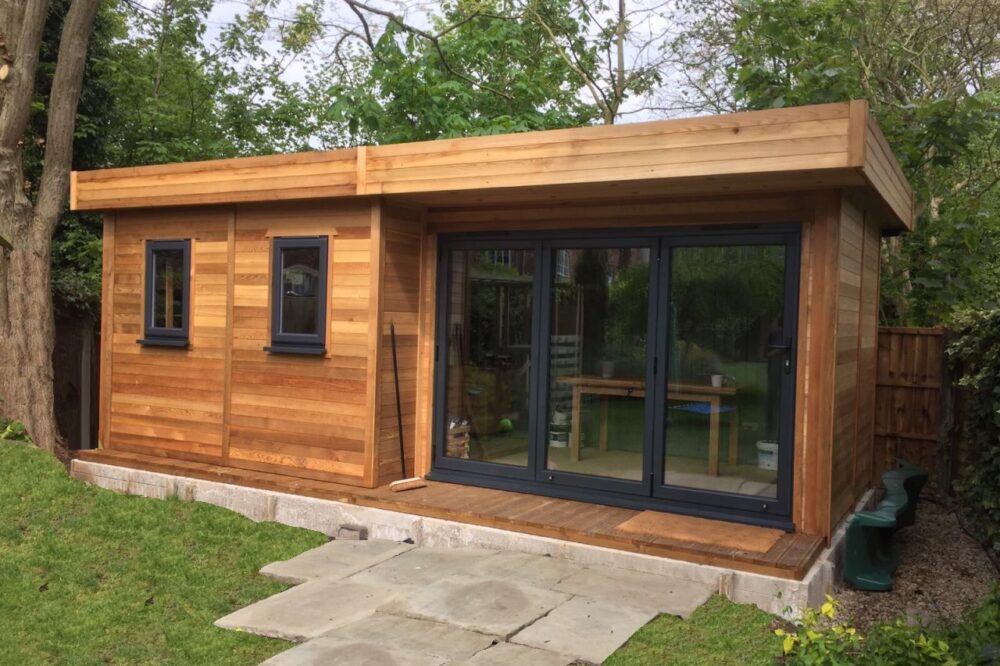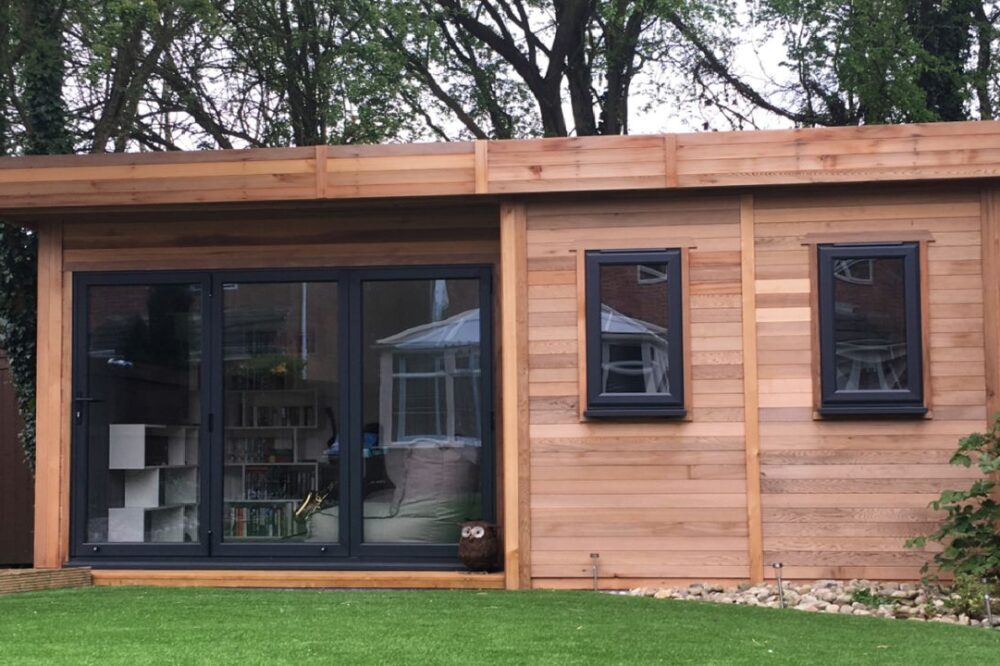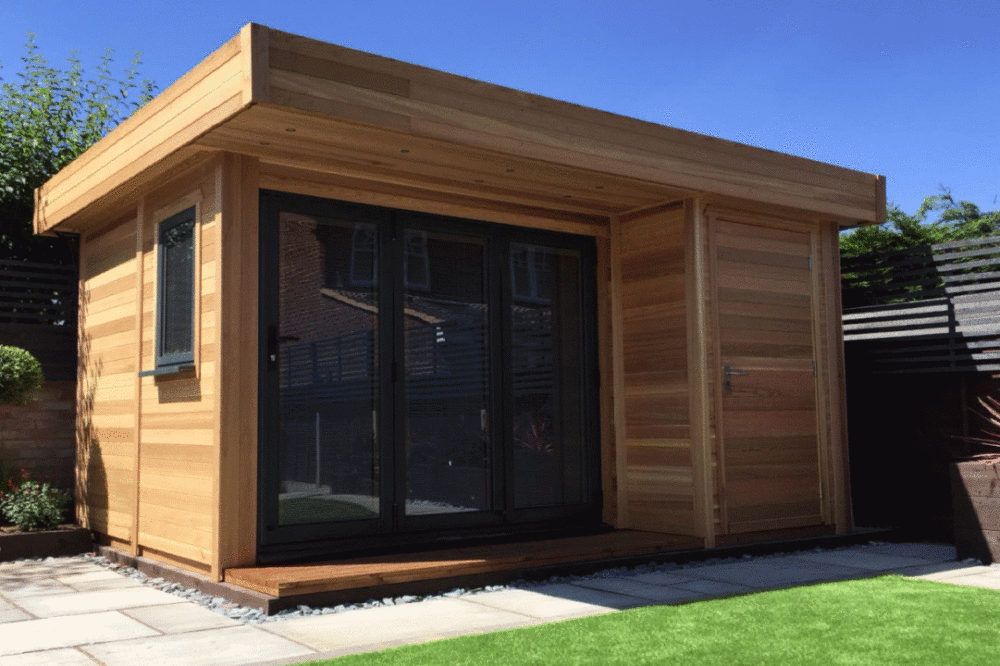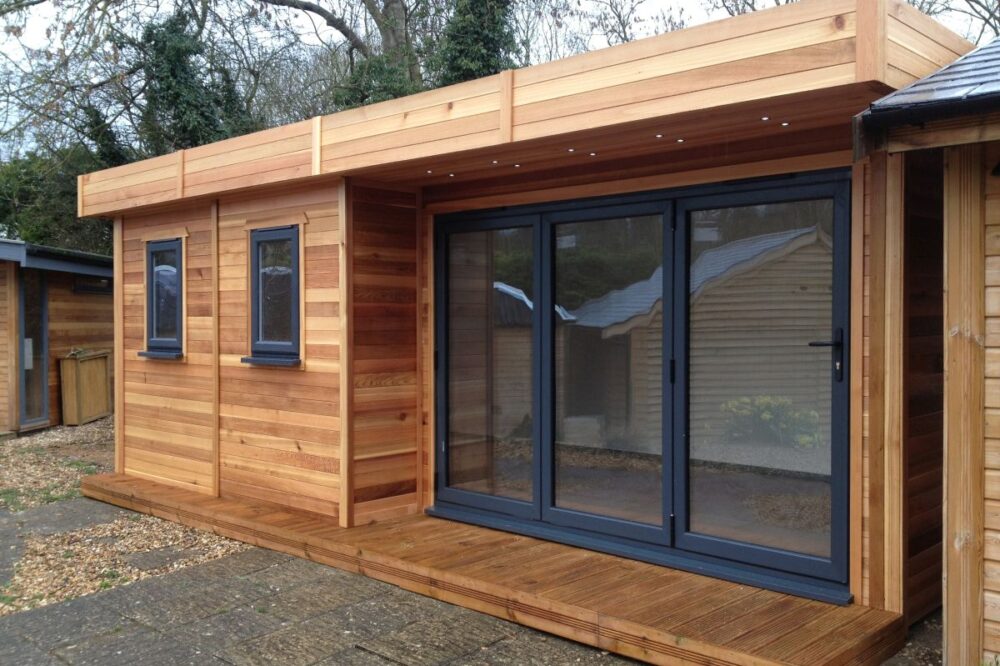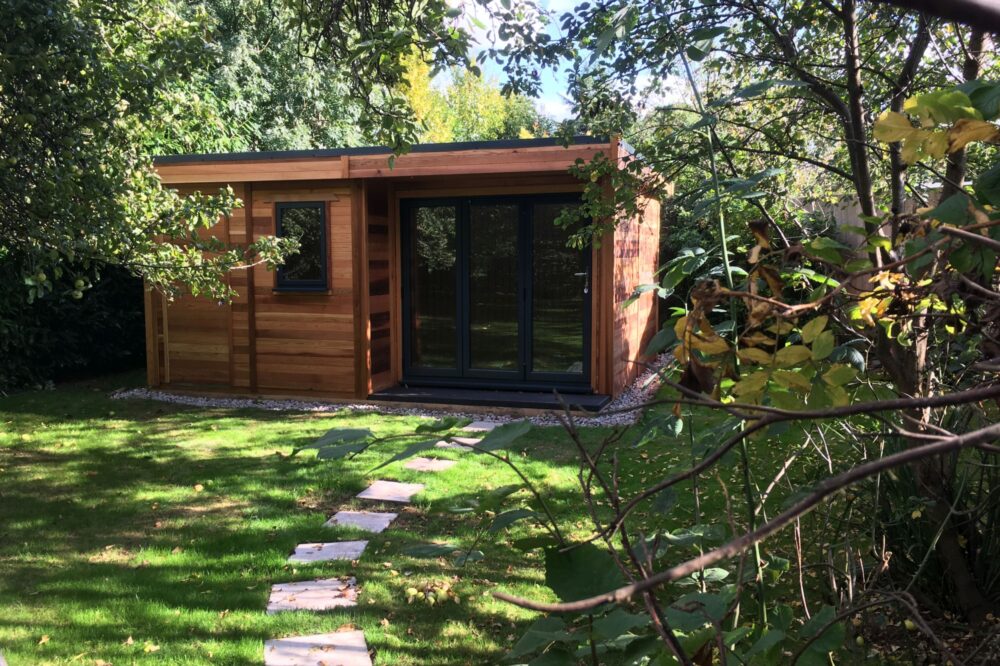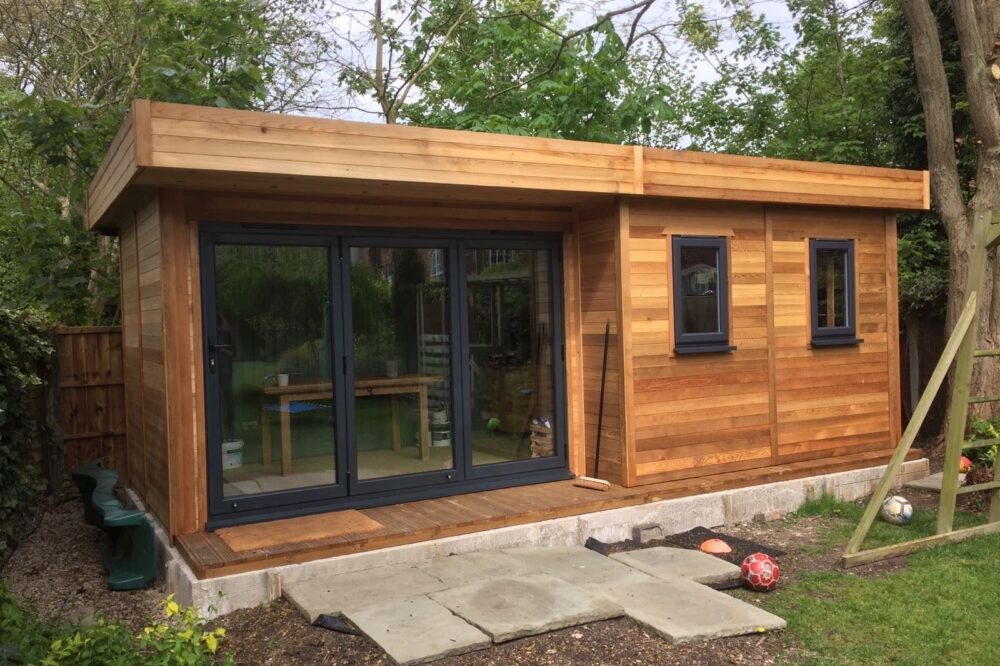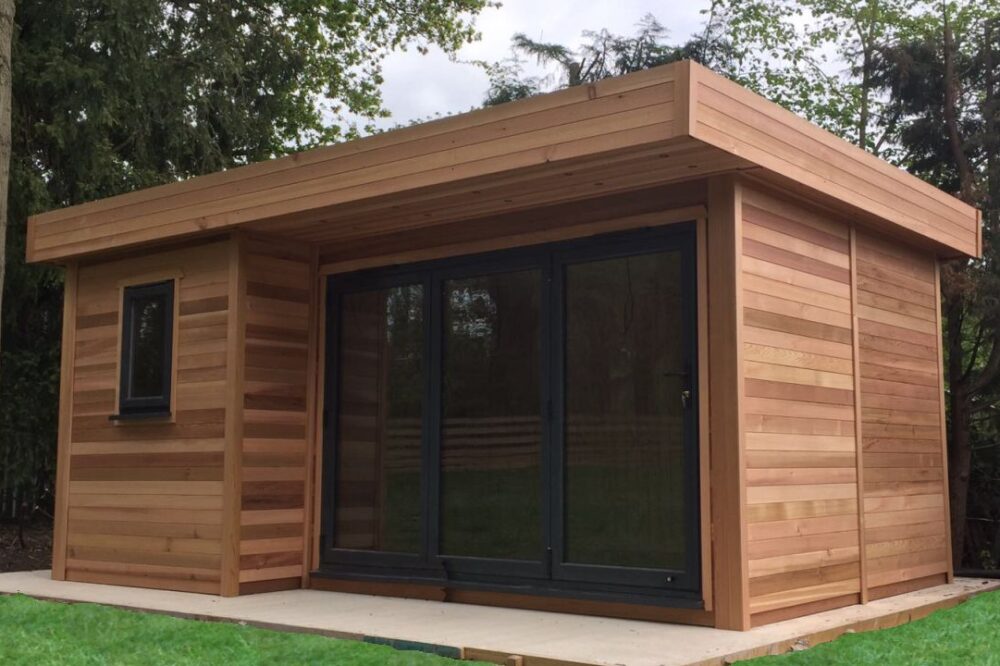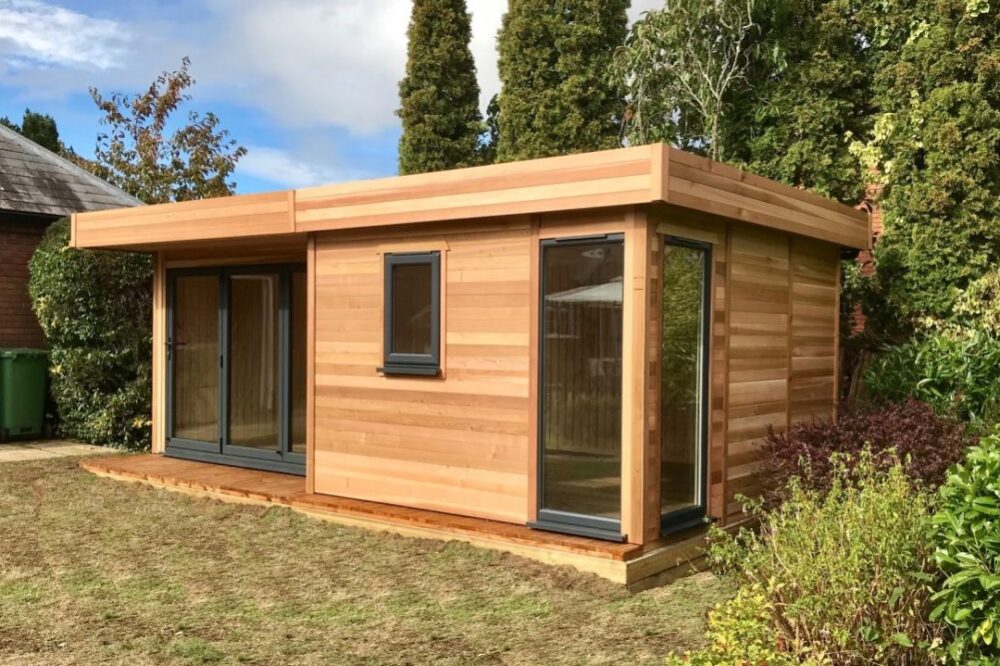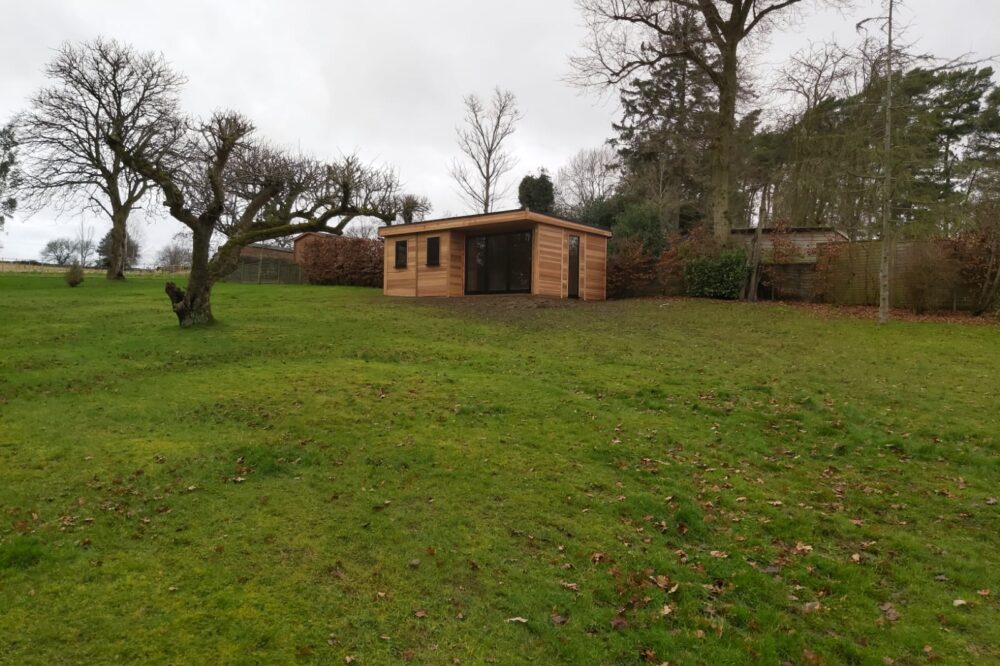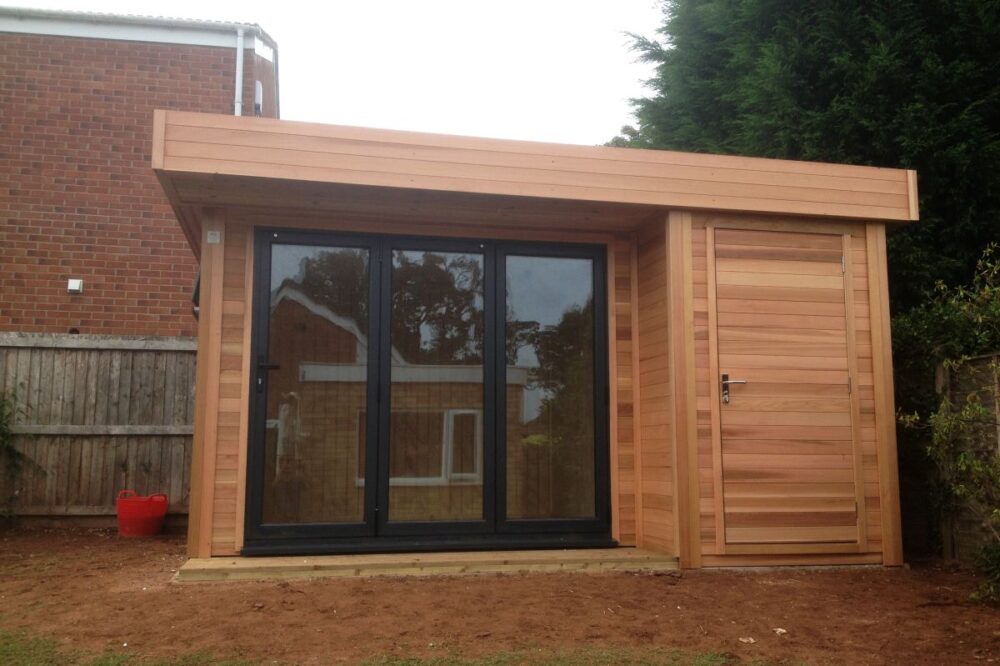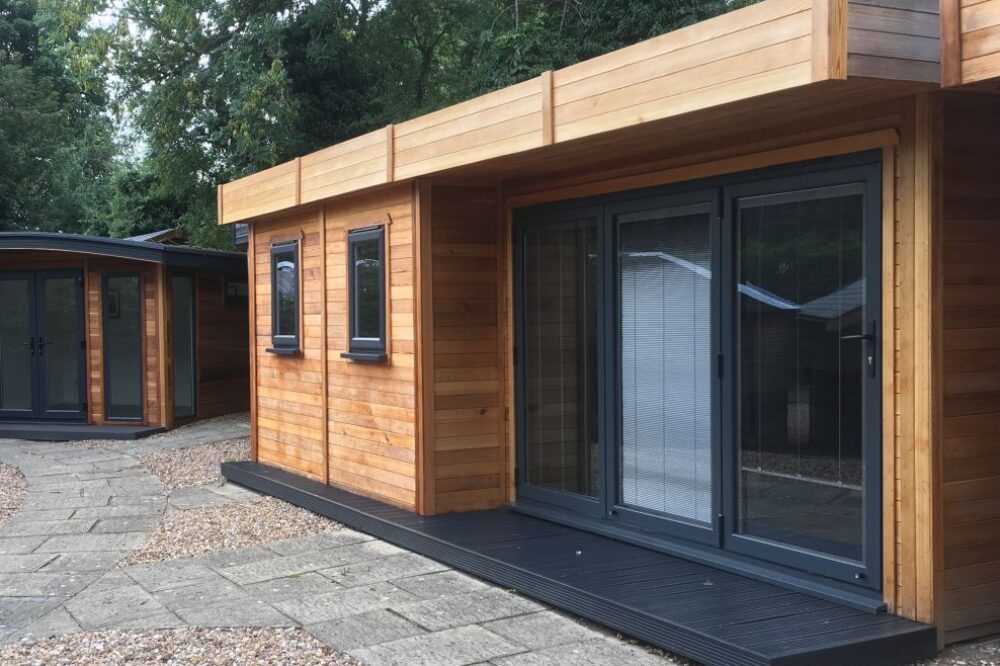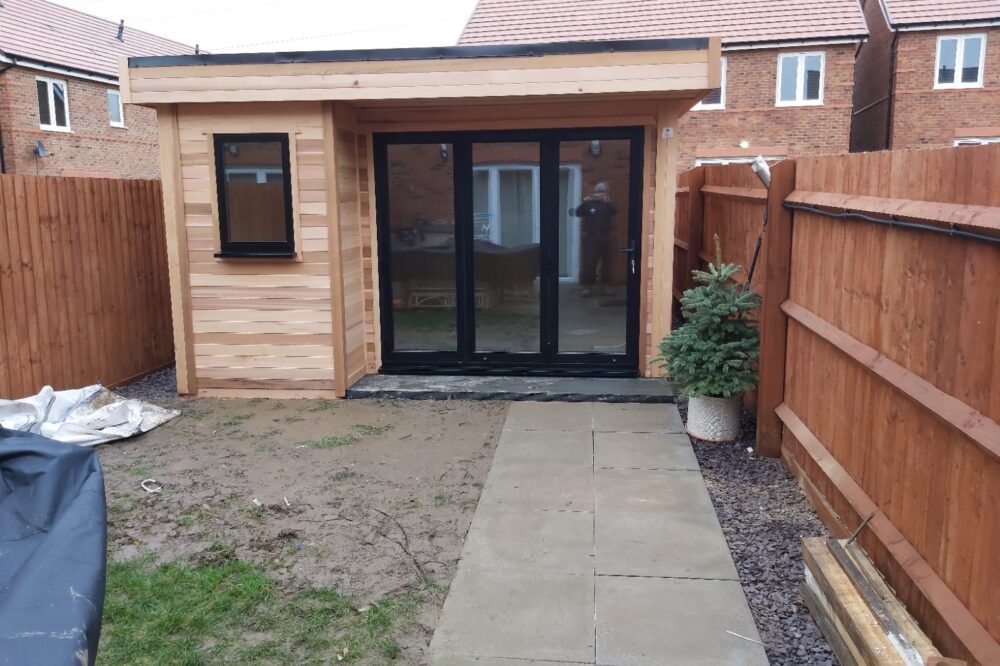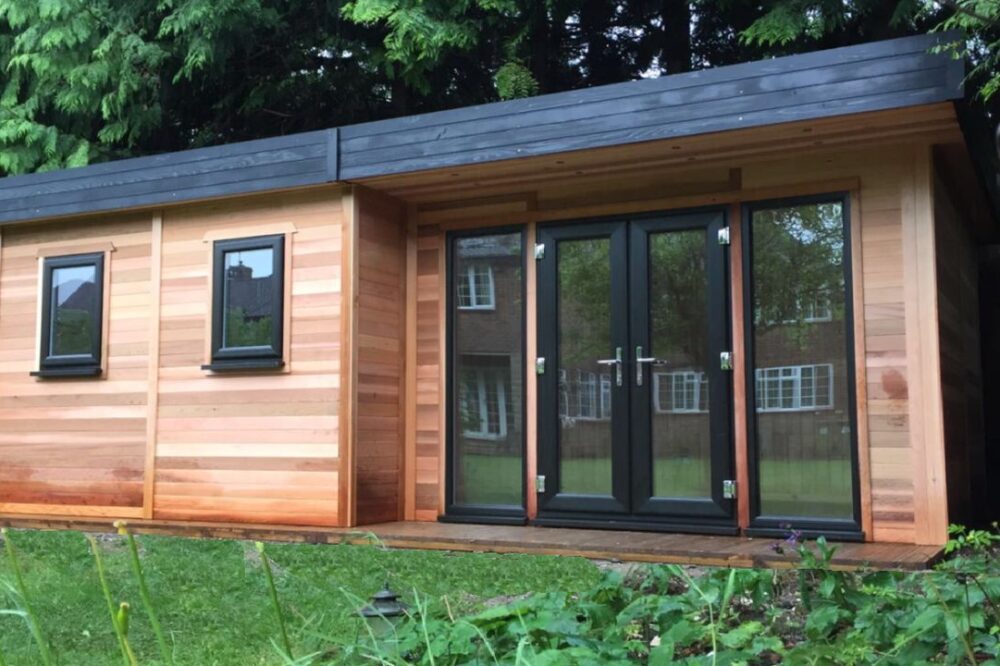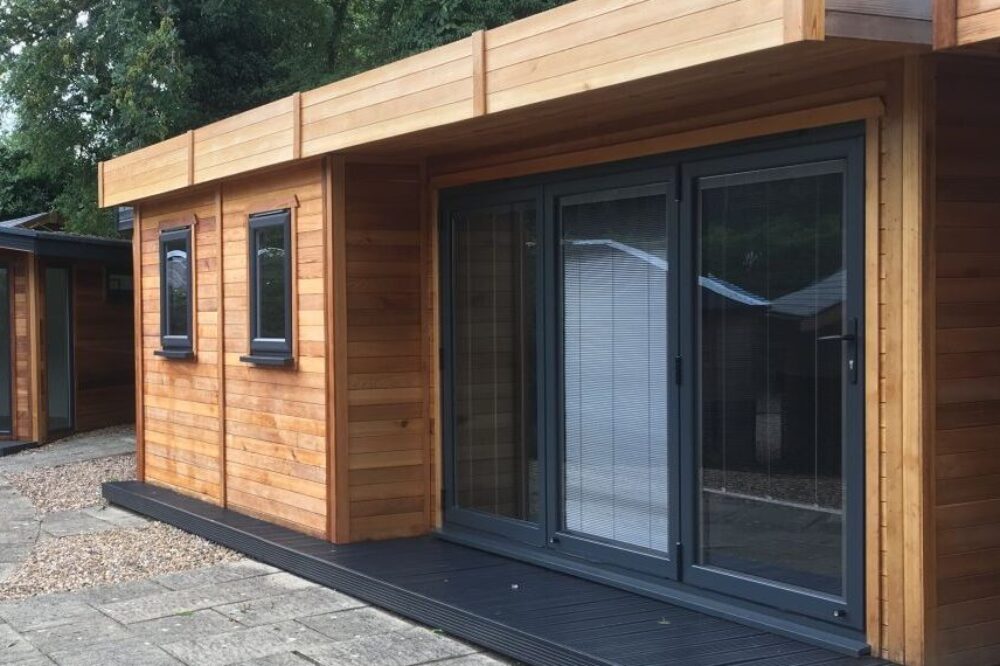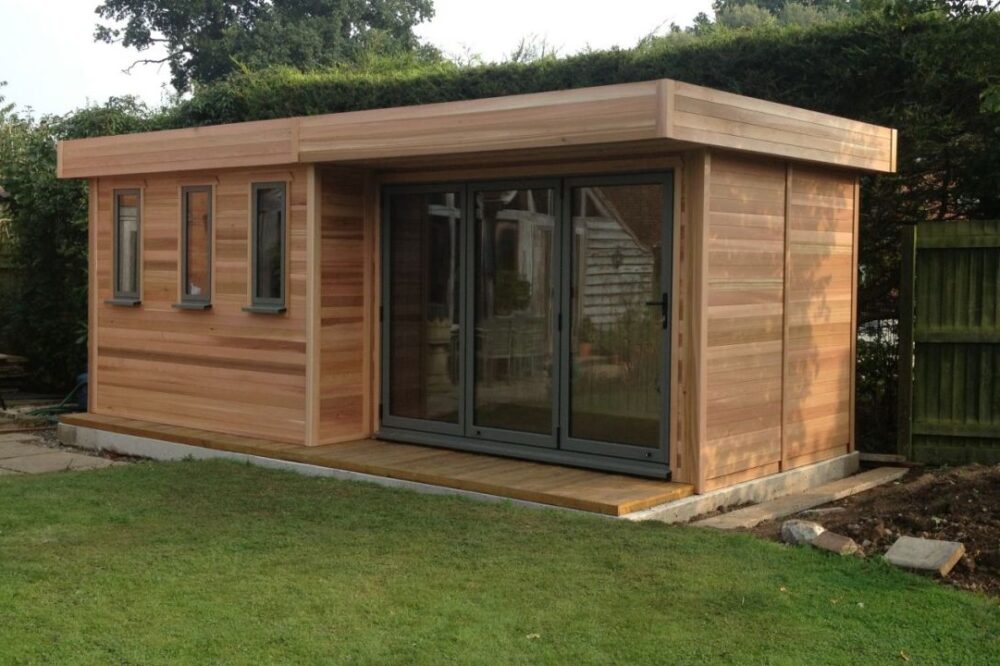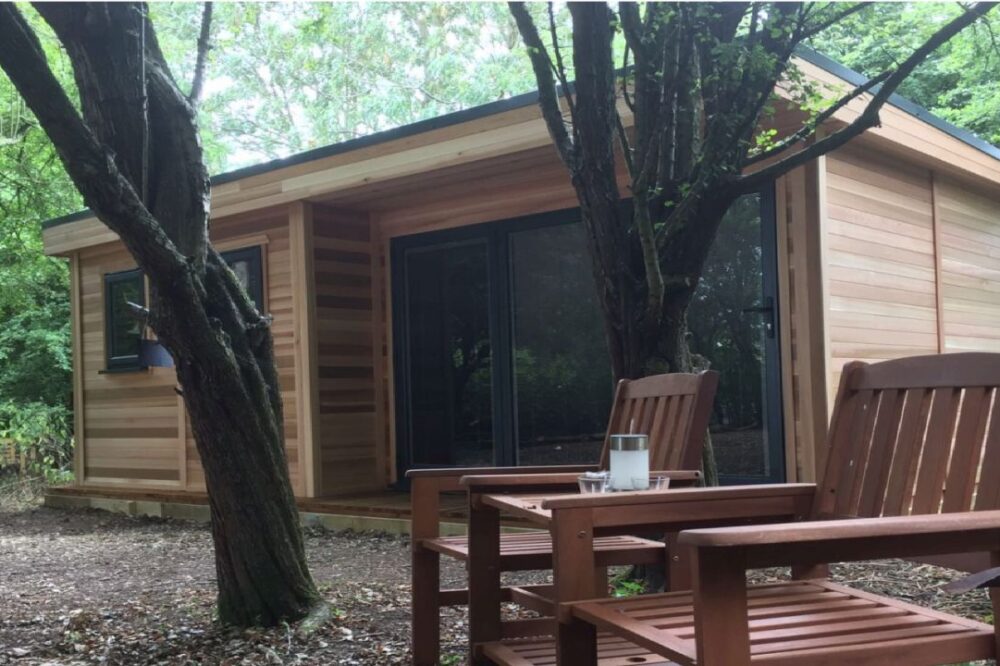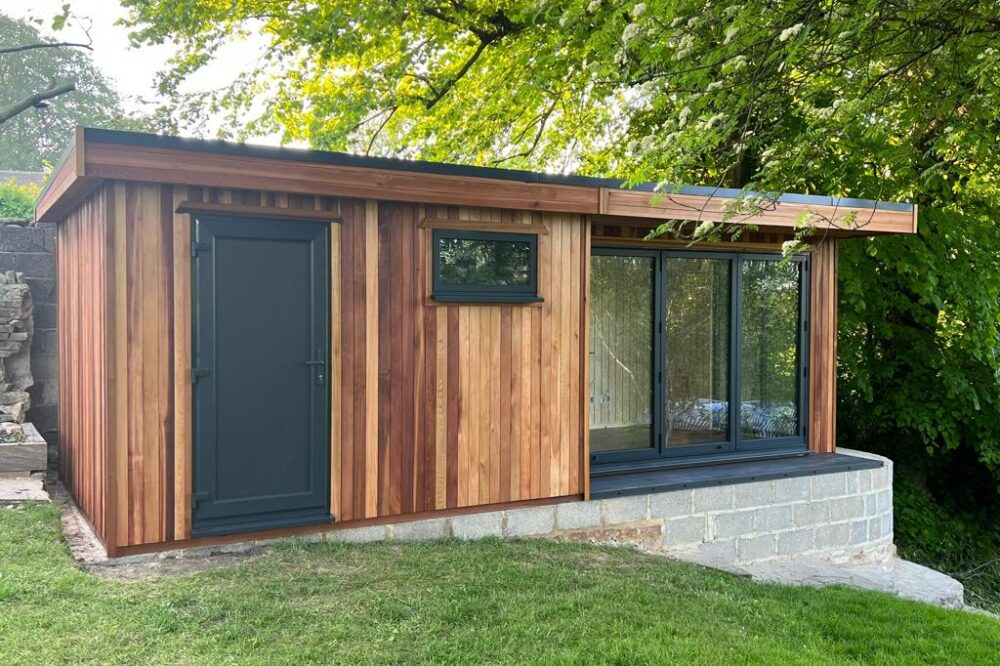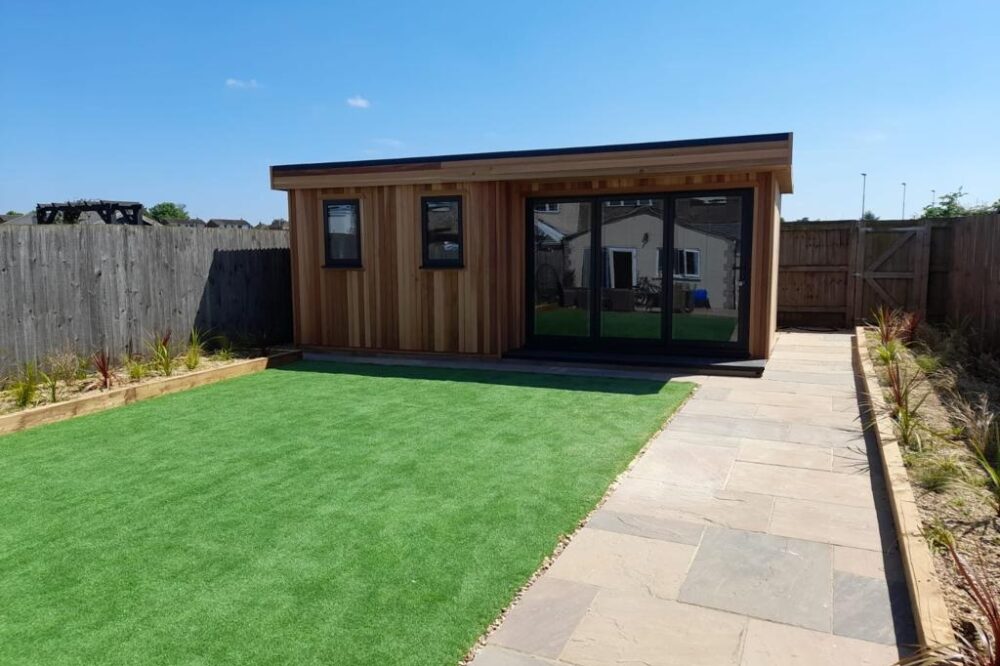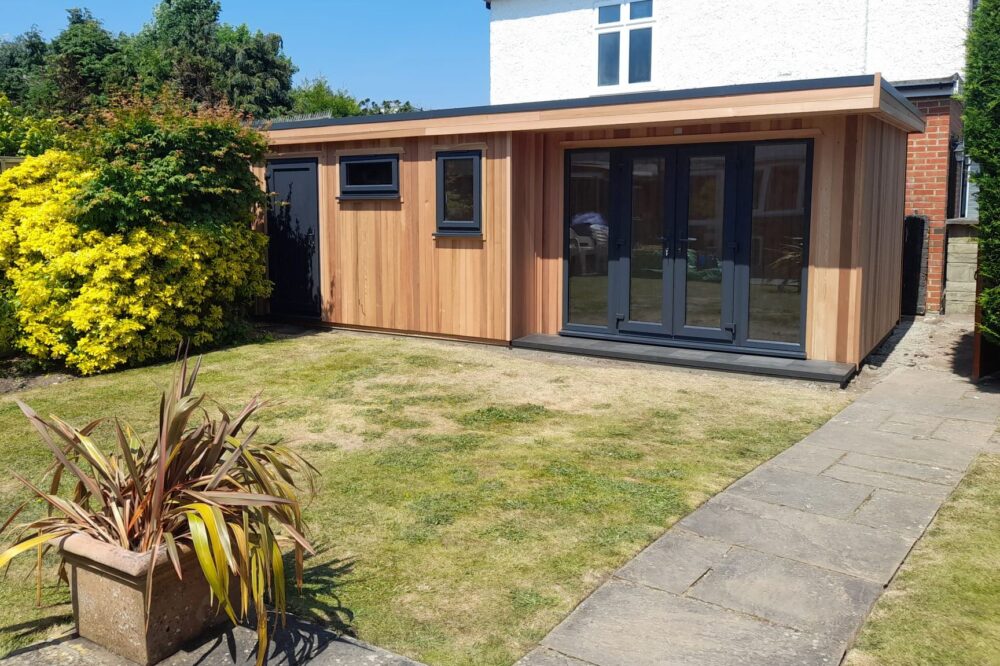 Interior Design Ideas for Your Modern Garden Room
Our bespoke modern garden rooms are extremely versatile and can be utilised in a number of unique ways – from spaces that encourage activity and creativity, to an area to kick back and relax with loved ones. Our modern spaces are designed to fit into your garden whilst uplifting the overall aesthetic and utility. With a few choice pieces of furniture and the right layout, your modern garden room can transform in an instant. For those that need a boost in the right direction, we have gathered a few popular ideas for you to use as a starting point.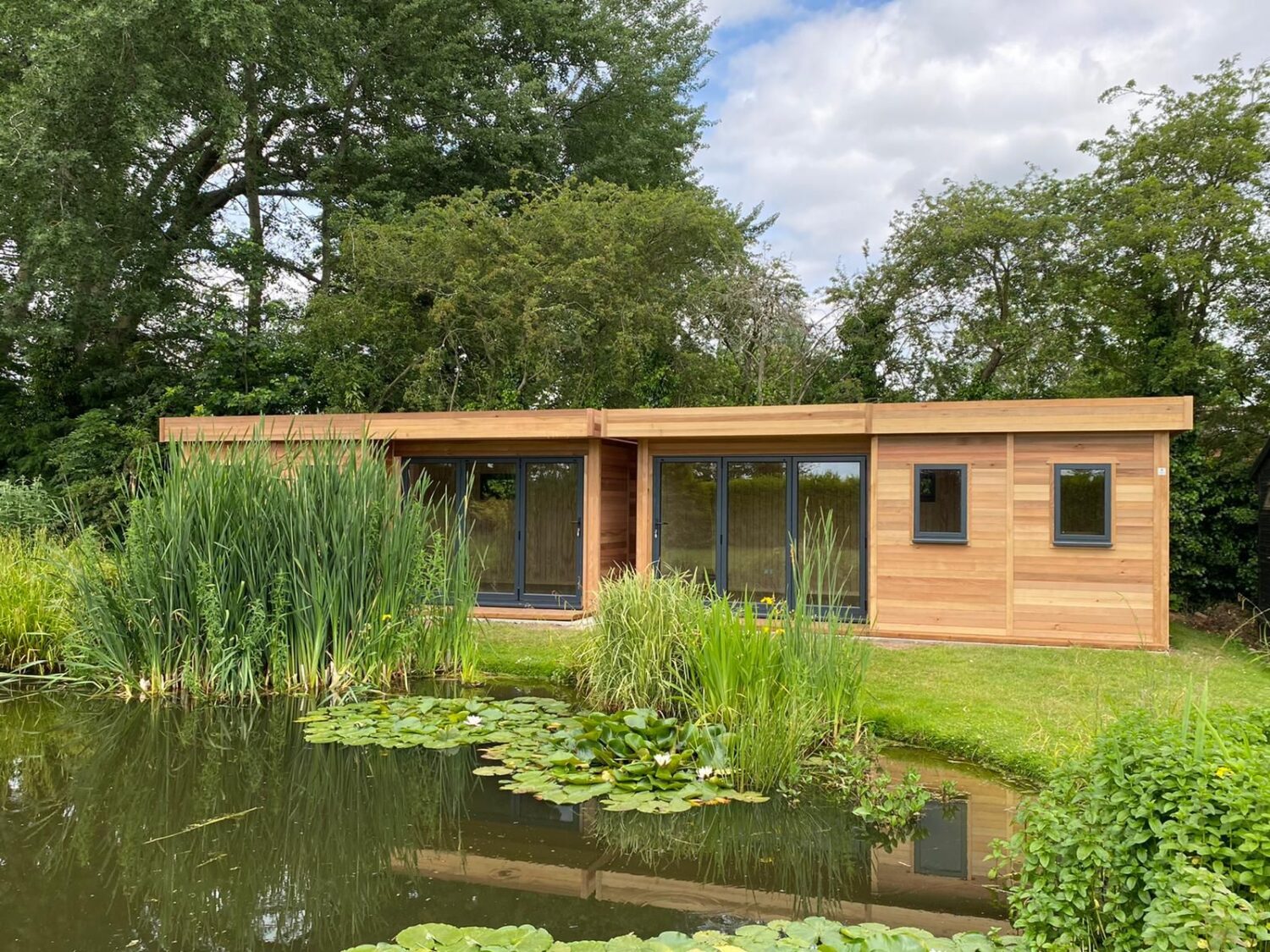 Fresh Garden Office – If you work from home, you may already have a makeshift office set up somewhere in your house – a desk in the bedroom, maybe a designated space at the dining table – but with a modern garden room, you can give your home office a much-needed upgrade. A mini office building in your garden gives you a place to go in the morning and something to leave in the evening, improving your work-life balance and boosting productivity.
Additional Living Space – With the addition of soft furnishings, your new, ultra-modern garden room can become the perfect alternative to a traditional home extension. Enjoy time with friends and family in a comfortable and attractive setting.
Innovative Garden Studio – Having a dedicated place to work creatively, on a musical or artistic project, can seem like an unreachable luxury – but with a modern garden room, you can have that solitary space to house your creations and achieve better concentration, away from the lively energy in the house.
Well-Equipped Garden Gym – It can be hard to stick to an exercise regime, but by converting your modern garden room into a home gym you can bring the workout to you. Lay down some rubber floor tiles to protect the laminate flooring from scuffs and scratches first, and then bring in all of your essential gym equipment ready for the next session. Our bespoke builds can be fitted with as many windows as you like, to let in plenty of natural light, and our choice of bi-folding doors will ensure optimal airflow throughout the building.
Windows & Doors
The Modern Garden Room Range comes as standard with high-quality aluminium double glazed windows and a bi-fold door with a slim profile. Aluminium doors and windows are available in 3 different colour options with 4 choices of colours for the handles and hinges.
The doors are fitted with a multi-point lock that is insurance recognised. The windows are fitted with standard residential locks.
The windows and doors come as standard with 28mm thick double glazing but can be upgraded to triple glazing at an additional cost.
Black

Anthracite Grey

White
Options
Casement Window

600mm x 900mm

Double Casement

900mm x 900mm

Picture Window

900mm x 900mm

Vent Window

900mm x 400mm

Screen Window

600mm x 1950mm

Double Screen

1200mm x 1950mm

Bi-Fold Doors

2400mm x 1950mm
Internal Lining
All of our modern garden rooms come with the choice of unpainted* T&G lining boards or unpainted* 12mm plywood boards with joining strips.
*Please note, these buildings have been painted by the customer after installation. 
If you would prefer to plaster your modern garden room after installation we would recommend choosing the non-insulated, non-lined and no electric option on the configurator. Alternatively, you can add your own plasterboard on top of the lining provided.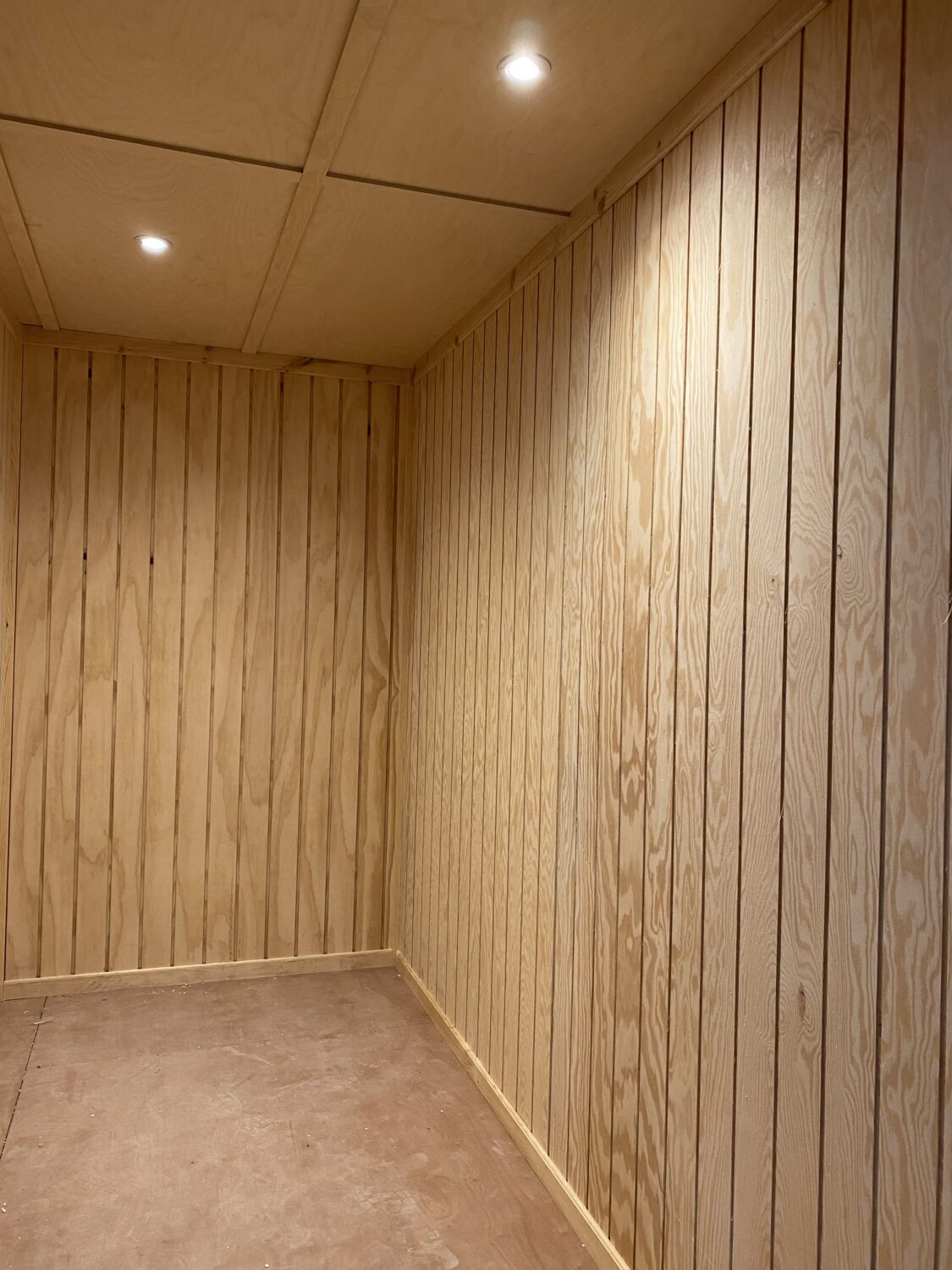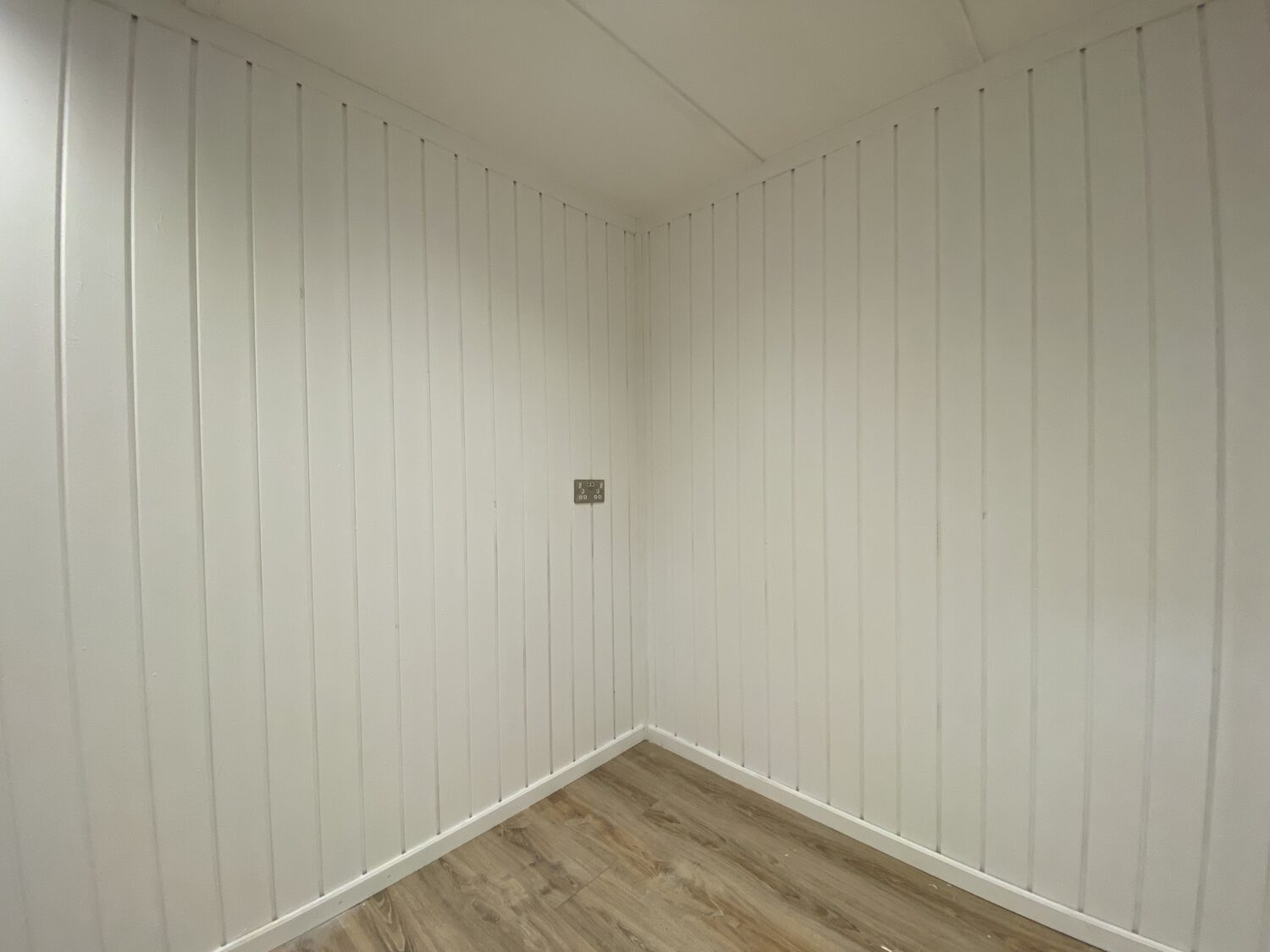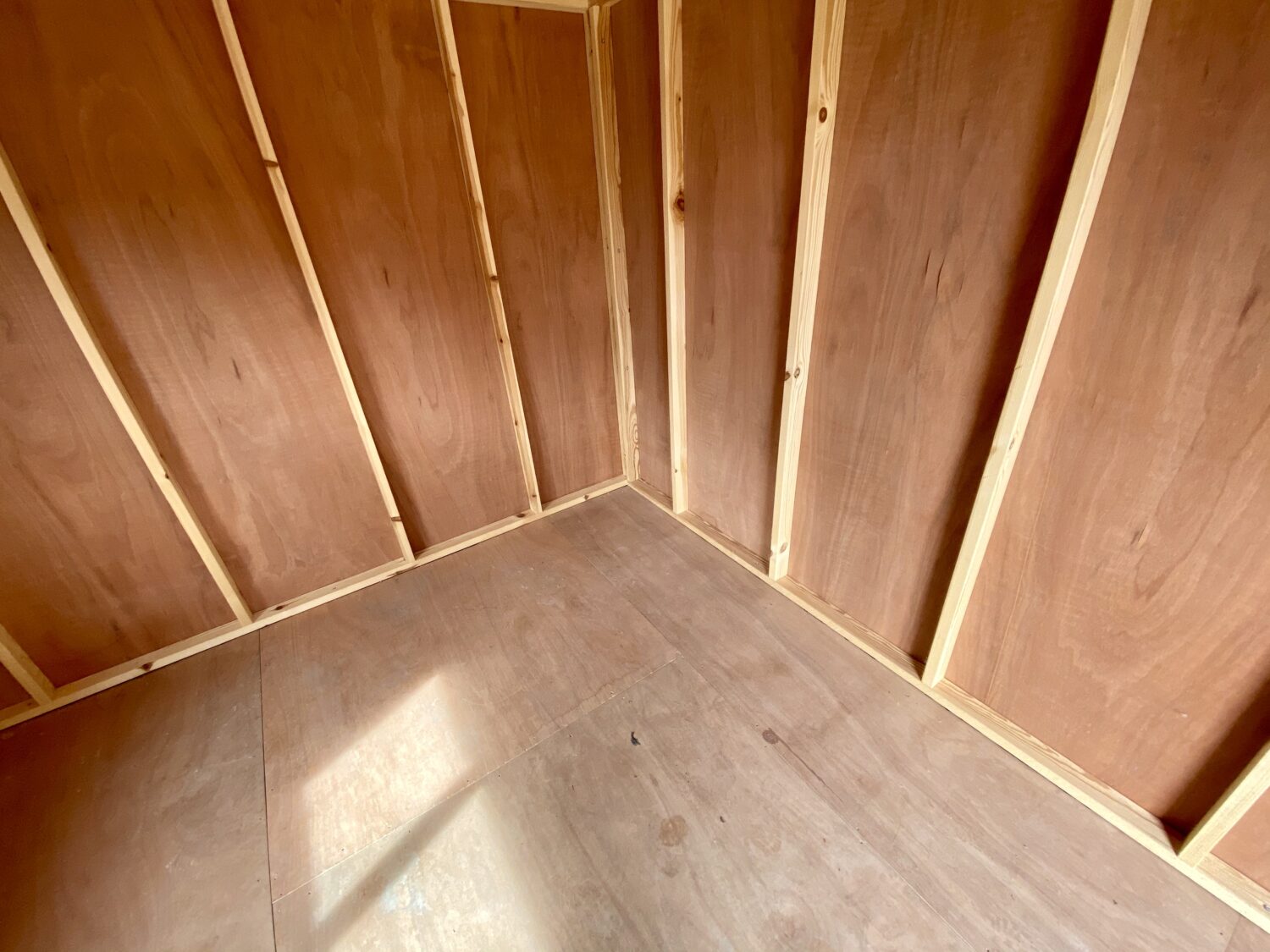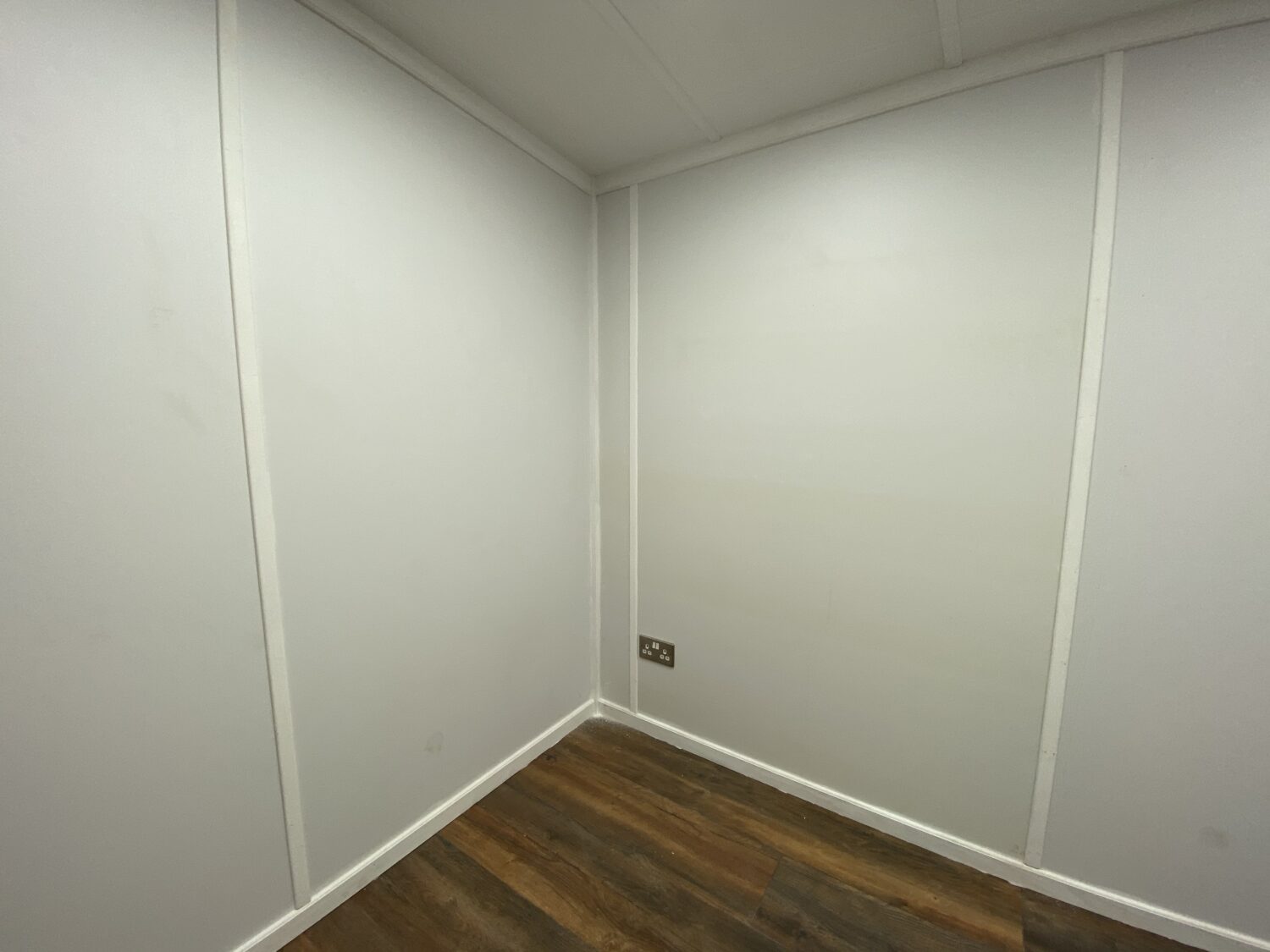 Flooring
All of our modern garden rooms come with a 15mm plywood floor which sits on floor joists. The floor is insulated with 70mm PIR insulation and has a DPM built-in. We offer 4 different colour options of the laminate floor which are included in the overall cost of your modern office. Alternatively, you can choose to supply and fit your own flooring on top of the 15mm plywood.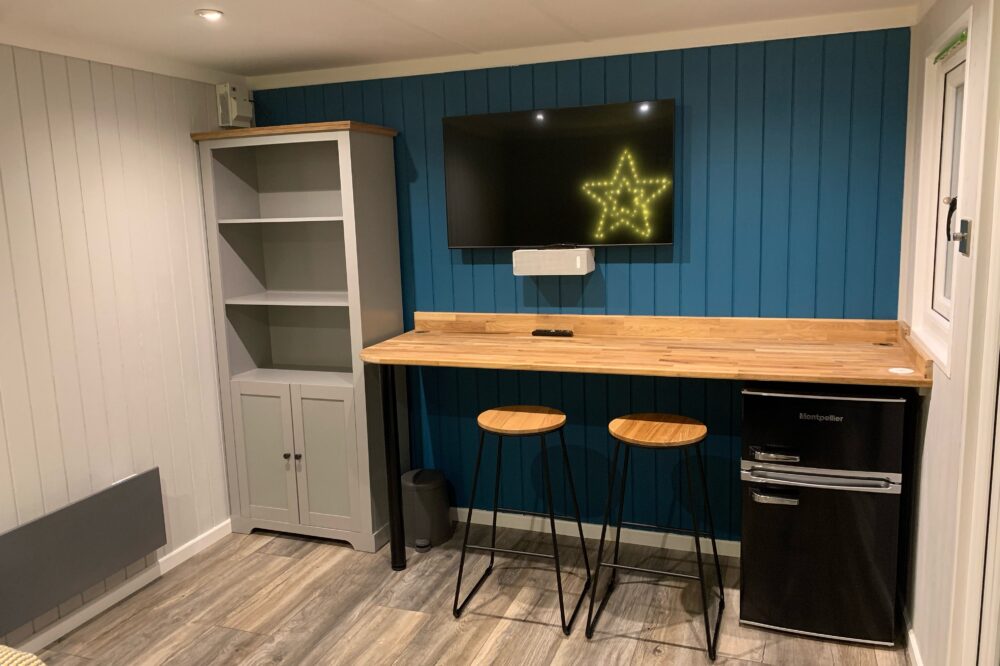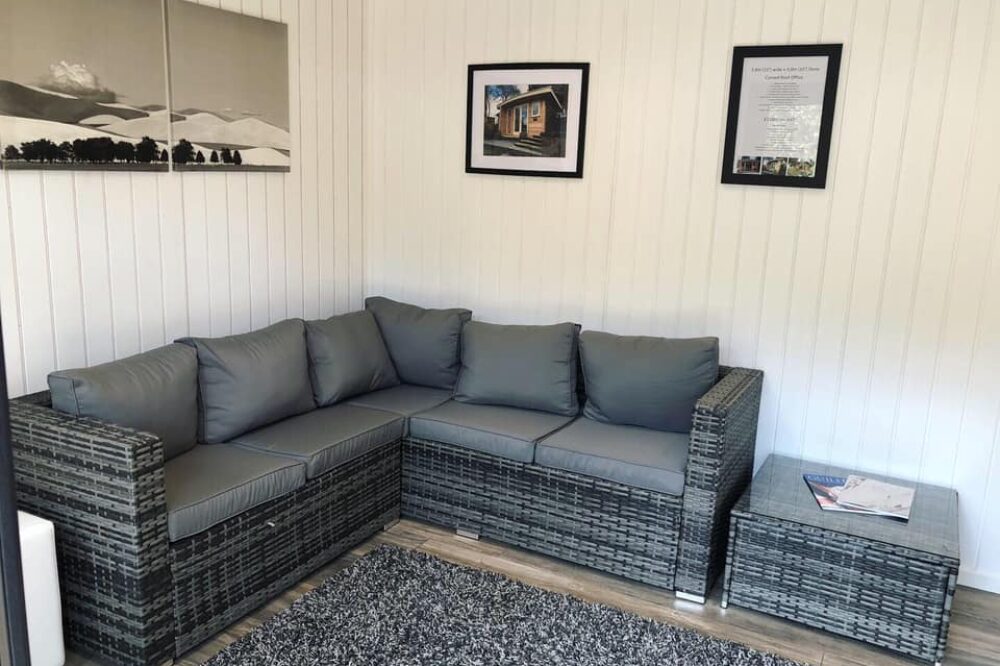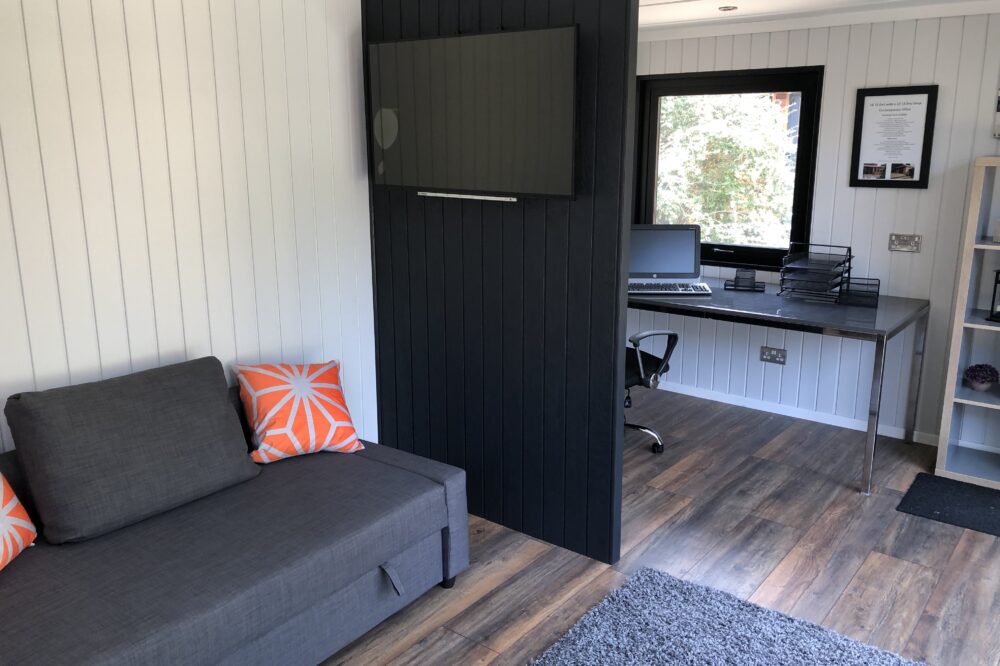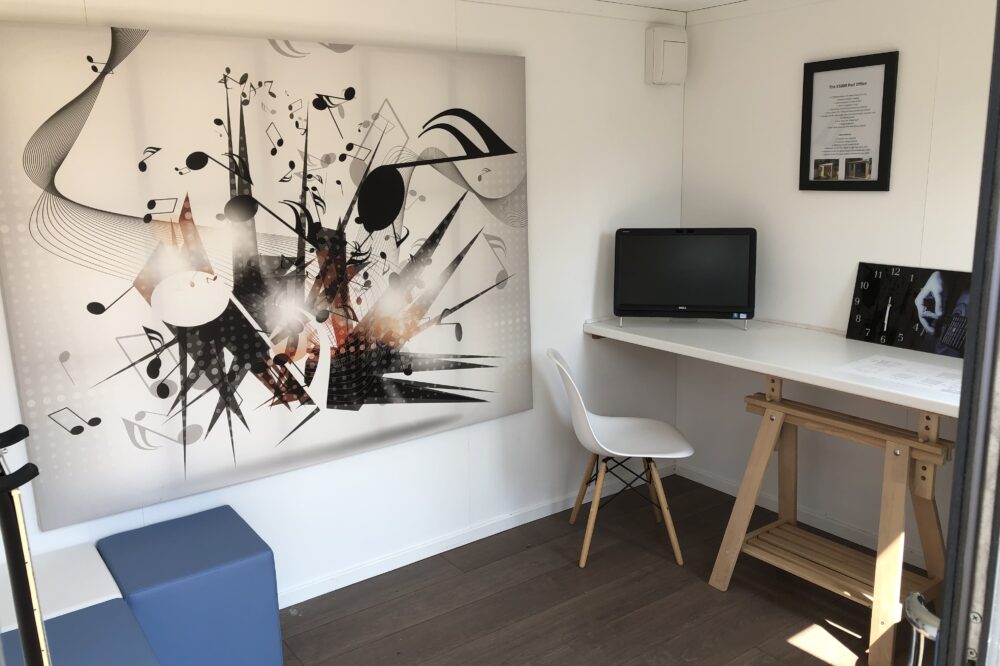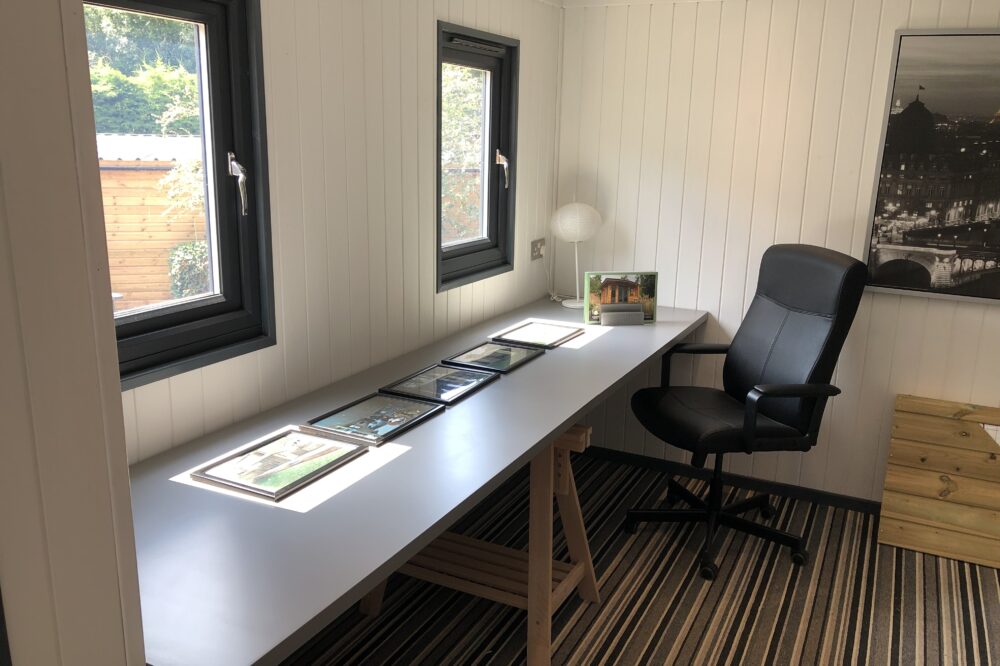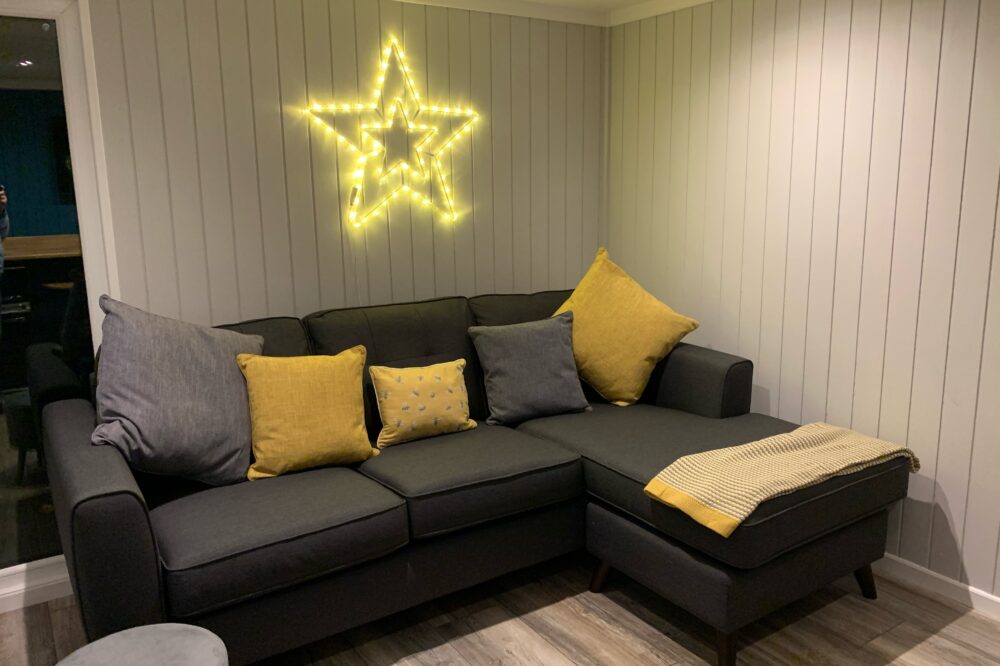 Dimensions
| | |
| --- | --- |
| External Height | 2.5m or 2.8m |
| Internal Height | 2.1m or 2.4m |
| External Depths | 3.0m - 4.2m |
| Internal Depths | 2.8m - 4.0m |
| External Widths | 3.8m - 6.2m |
| Internal Widths | 3.6m - 6.0m |
Delivery & Installation
You can find out your delivery costs by entering your postcode on the configurator. If the website cannot provide you with a delivery cost please still submit your configuration and we will be in touch.
Installation is included within the overall cost of your modern garden room building. However, we can offer a supply only discount should you choose to erect the building yourself.
Groundwork Requirements
For the last 30 years, we have tested the various options that are available for the garden building groundwork – remember… this is not a garden shed.  The available solutions are a concrete or paving slab base, ground-screws with a timber frame, suspended floors on piles, or timber decks above ground level.
The conclusion is… the best solution for the building is a ground supporting base.
A ground supported base is either a concrete pad or a paving slab base, and requires the soil to be dug out, and shuttered around the perimeter. The shuttering has a damp proof membrane, half filled with compacted hardcore, and finished with either concrete or smooth slabs. The slab needs to be flat and level, constructed to the same size as the building, and can either be done by your local builder or by one recommended by us.
The easiest solution is often a ground screw base, as this requires less man power, machinery and raw materials. It is also something that we can provide as a option for  majority of cases. This would only be suitable on sites that are clear of debris, solid surfaces, and level within 200mm.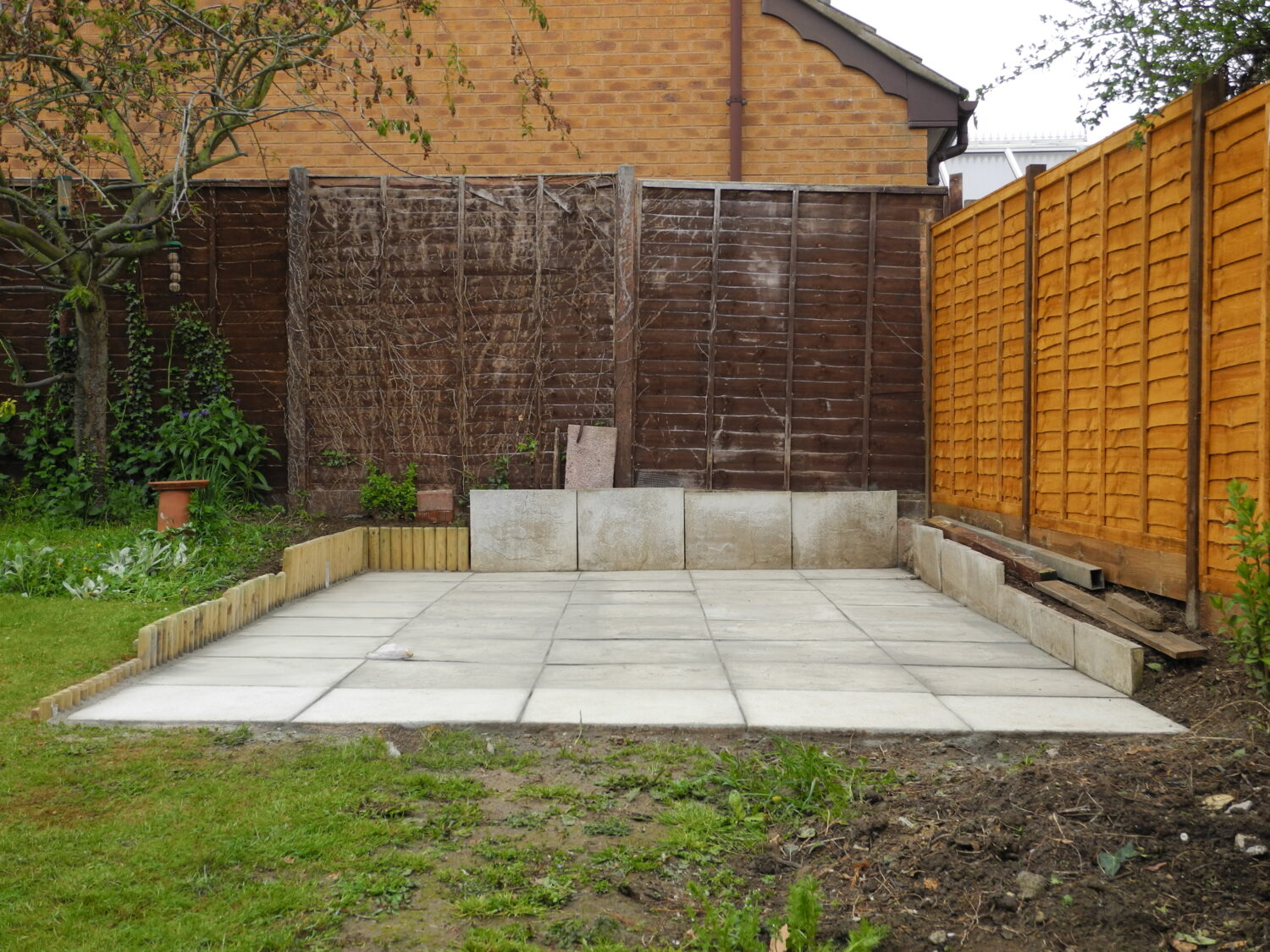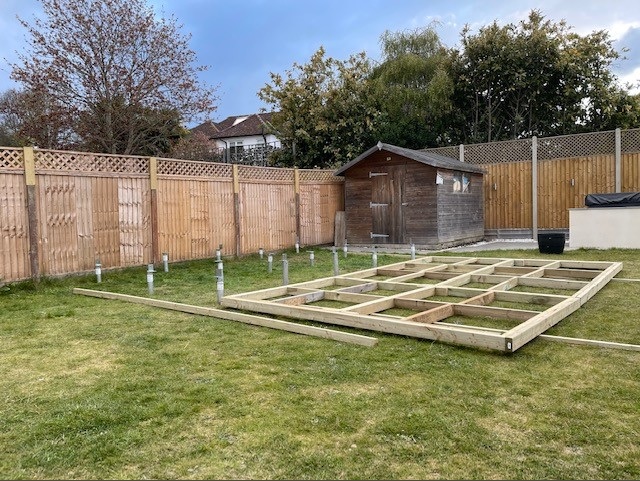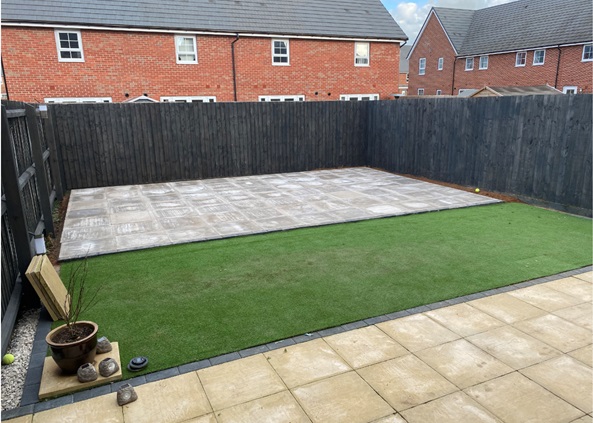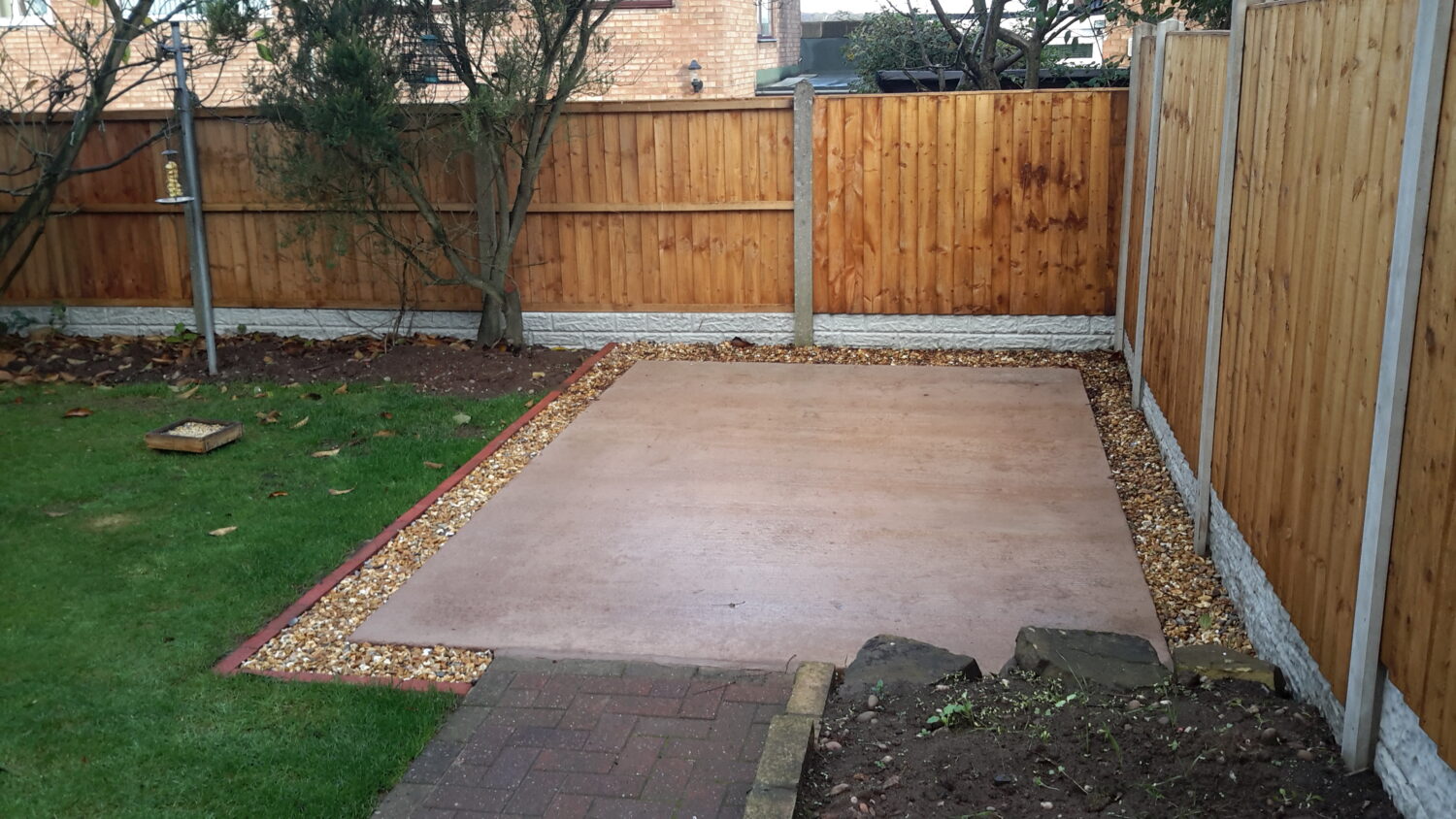 Testimonials
First class

Mr dealings with the office and team who erected the building were first class

Miss M Samm

Worth the wait…

A long wait but worth it in the end. The installation team were brilliant, as were the office staff.

T Murrell

23 Years old and looking fabulous

Dear David You built the garage for me in Nov 2000 and the wood is as good today as when you built it and I've been very pleased with it. Rain stopped my Cuprinol painting this morning but I thought about the possibility of replacing the felt with Tapco slates, depending on price etc, as it has plenty of life left in it. Best wishes Mark D.

Mark D

Everything I had hoped for.

I was unable to visit the show site and so was a little concerned as to what the build quality would be like. I needn't have worried as when the product was delivered it was everything I had hoped for.

Mr Pygall

Fantastic service

Fantastic service - the team are a credit to you. Thank you also for the recommendation of Daron for the concrete base

C Judd