Top Uses For a Garden Room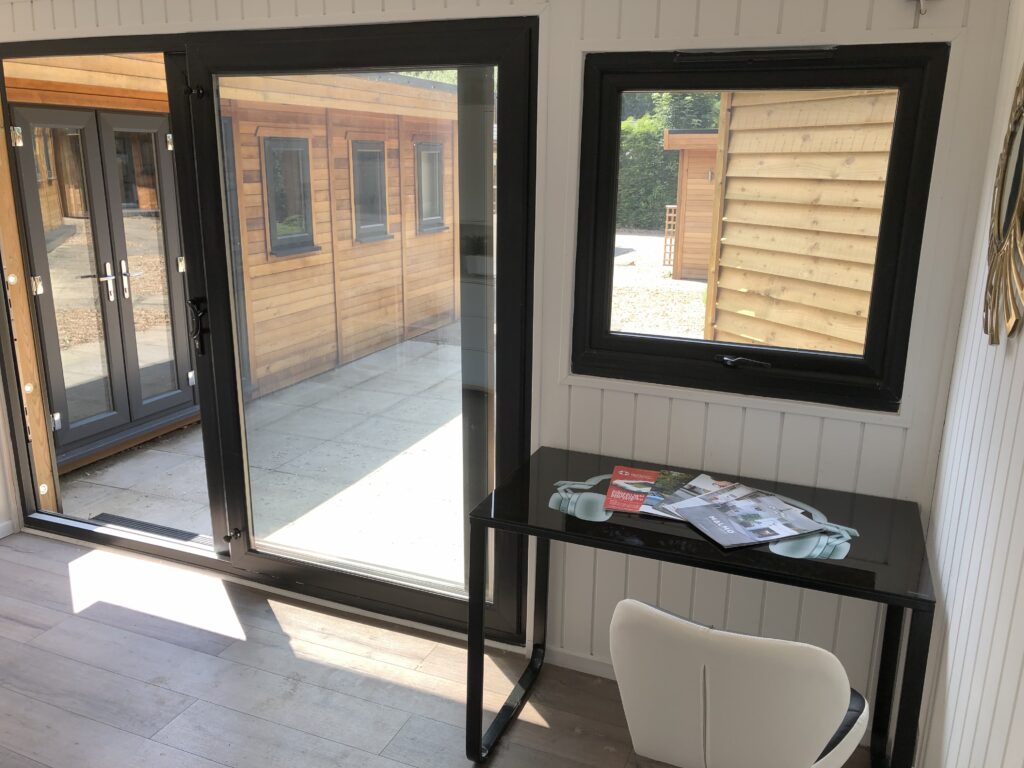 It's easy to understand why garden rooms are becoming an increasingly popular addition for houses up and down the UK. Making the most of outdoor spaces has never been more prevalent since the beginning of the pandemic, and it's unlikely to be stopping any time soon! A must-have escape in your garden, a garden room is a great way to get away from the worries of the world, indulge in your favourite hobbies, or just for a bit of relaxing downtime.
Garden rooms are also an affordable way to add further space to your home as opposed to extensions and conservatory. They can be built and installed for a large number of uses, and, at Warwick Buildings, we believe our garden buildings offer total flexibility to suit your needs and preferences. They can also accommodate a change of use over time. To help you plan, we've listed out some of the most popular uses for our garden rooms:
Home office
Many companies have adapted to the working from home model due to the ongoing pandemic. Whilst some may pine for the office once more, many employees now want the flexibility of working from home on a full or part-time basis. Using a garden room as your home office can offer a number of benefits, including a better work-life balance by separating your working area away from the tranquillity of your home whilst ensuring you're being effective at work without any of the homely distractions.
Gym
If you enjoy fitness and working out, but dread going to the gym then you can use your garden room as your very own at-home gym. As you're able to choose from a variety of sizes with our garden rooms, you can customise your garden room to fit as much equipment you'd like. You could even plump in a shower to get the gym experience without having to go a few feet from the comfort of your home.
Games room
No childhood dream is complete without a dedicated games room filled with old-fashioned arcade machines, table tennis, and many more! When there isn't an obvious place in a house to put such things, it can be hard to justify buying them in the first place. Relive your youth by turning your garden room into your own recreational area.
Hobby area
If you're running on low space in your home, it can be difficult to find an area to concentrate on a beloved hobby. By adding a garden room to your property, you can dedicate time away from it in your own personal space. You'll be able to let your inner creativity run wild without the frequent household interruptions.
Guest room
Being able to have family or friends stay over has been a joyous occasion since the lifting of restrictions. But, If you have limited space, accommodating your guests in your home may not be the most appropriate option. Having an insulated garden room solves this problem whilst also offering extra privacy for your visitors.
Bar
Be the envy of all of your neighbours by having your very own garden bar. Garden rooms can be set up as a glamourous cocktail bar with LED lights and martini glasses lining the walls, or even your own mini pub with draught taps and wine coolers. You can also plan to plumb in a dishwasher or kitchen area to avoid bringing the mess back to the house.
Garden rooms by Warwick Buildings
At Warwick Buildings, our garden rooms can come as simple or as complex as you'd like. With choices such as size, flooring, internal linings, doors, and more completely up to you, you can design it to your exact specifications. Get in touch with our friendly team and we'll help you configure your ideal garden room.