How to Choose the Perfect Lighting for Your Garden Room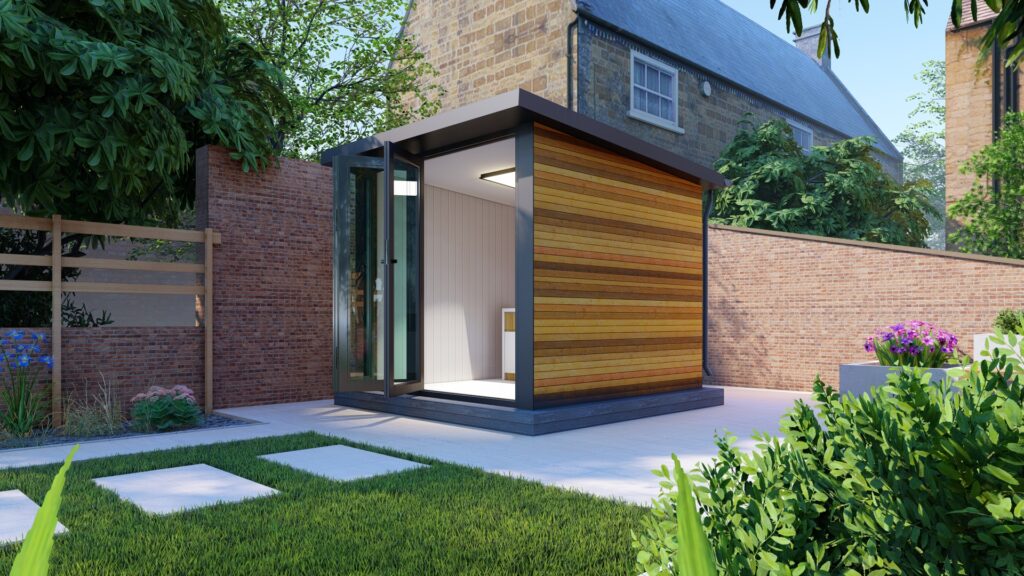 Garden rooms have rapidly gained popularity as a brilliant solution for those in need of extra space. Far from being just an add-on, these versatile spaces serve multiple purposes – be it a home office, a yoga studio, or a cosy reading nook. 
But what transforms a garden room from a mere extension of your home into a sanctuary or a productivity hub? The answer lies in the lighting. The right lighting not only enhances the aesthetic appeal but also significantly impacts the functionality of your garden room.
The Role of Lighting in Your Garden Room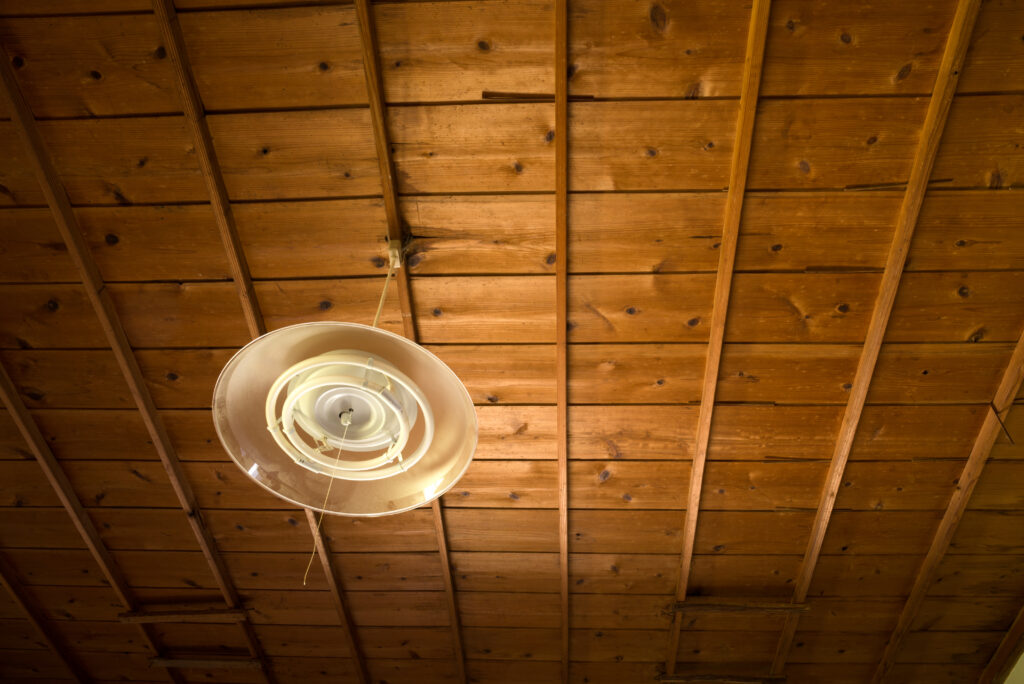 Lighting is a pivotal element that shapes your experience in any space, not just a functionality. In a garden room, lighting takes on a multifaceted role:
It influences your mood

: Soft, warm lighting can create a tranquil atmosphere, perfect for unwinding with a book or meditating. On the flip side, bright, cool lighting can invigorate the mind, making it ideal for work or study.

It plays a crucial role in productivity

: Task lighting, specifically designed to aid in particular activities like reading or crafting, can make all the difference in your focus and the quality of your work.

It enables versatility

: The lighting you choose can either enhance or diminish the room's versatility. Adjustable lighting options can transform your garden room to suit various activities, from a lively social gathering space to a serene personal retreat.
The lighting in your garden room is a key player in how you utilise and enjoy this valuable addition to your home.
How to Choose the Right Garden Room Lighting
Understand Your Needs

: First, identify the main function of your garden room. Whether it's a workspace or a relaxation zone, your lighting should enhance its primary use.

Quality Over Quantity

: Opt for high-quality fixtures and bulbs. We advise investing in durable lighting that combines both style and longevity.

Energy Efficiency

: Consider energy-efficient LED options. They're long-lasting, consume less electricity, and come in various styles to match your room's aesthetic.

Design Harmony

: Ensure your lighting complements the room's overall design. Choose fixtures that align with your existing decor to create a cohesive and inviting atmosphere.
By taking these factors into account, you'll be well on your way to choosing lighting that serves its functional purpose and improves the ambience of your garden room.
Types of Lighting to Consider
Natural Light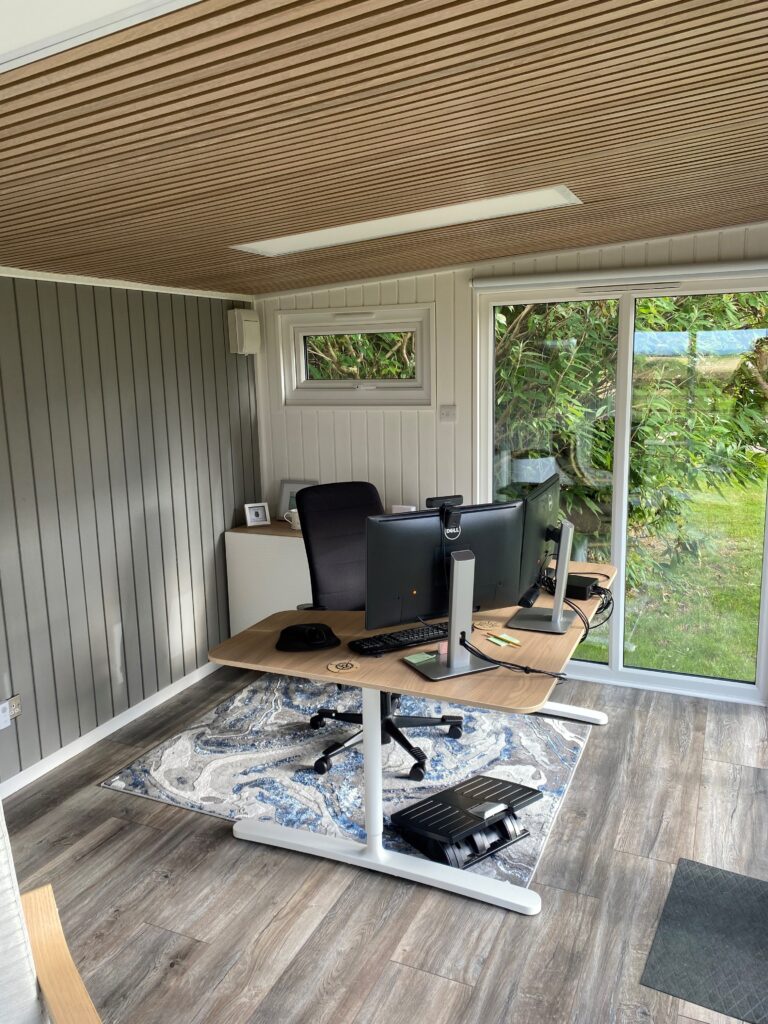 Natural light is a priceless asset in any space, and your garden room is no exception. To make the most of natural light, consider the placement of windows and doors. As an example, we offer design options that maximise daylight exposure, such as large uPVC windows or even full-length glass doors..
Ambient Lighting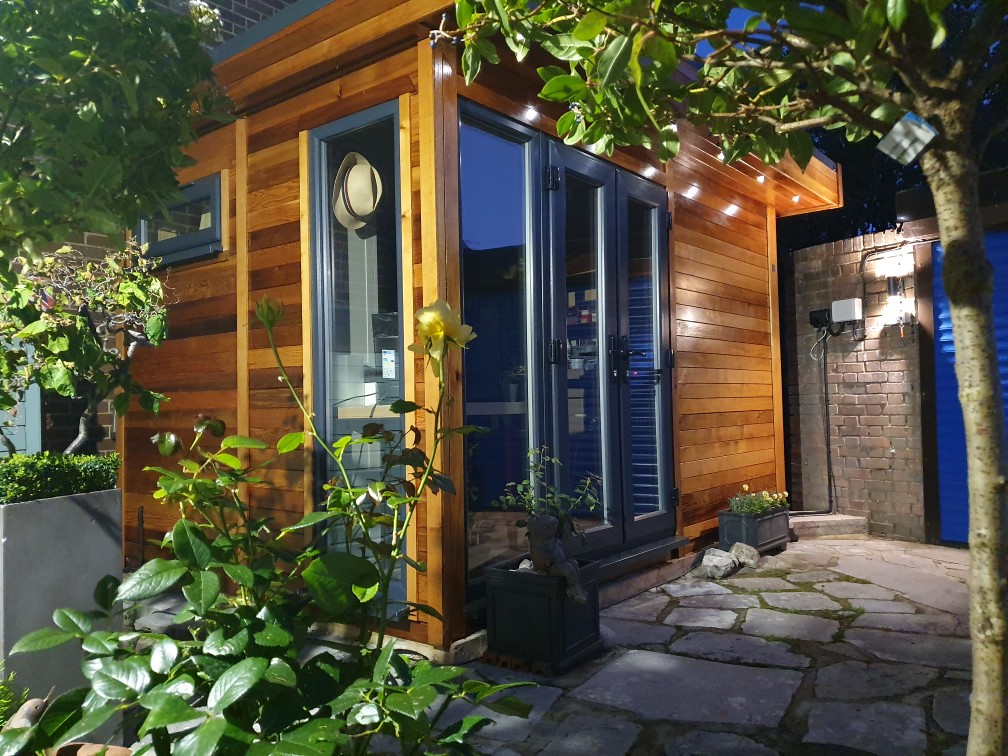 Ambient lighting provides the general illumination that sets the tone and mood of the room. Whether you opt for a classic ceiling fixture, a modern chandelier, or recessed lighting, the choice of ambient lighting can make your garden room feel inviting and comfortable.
Task Lighting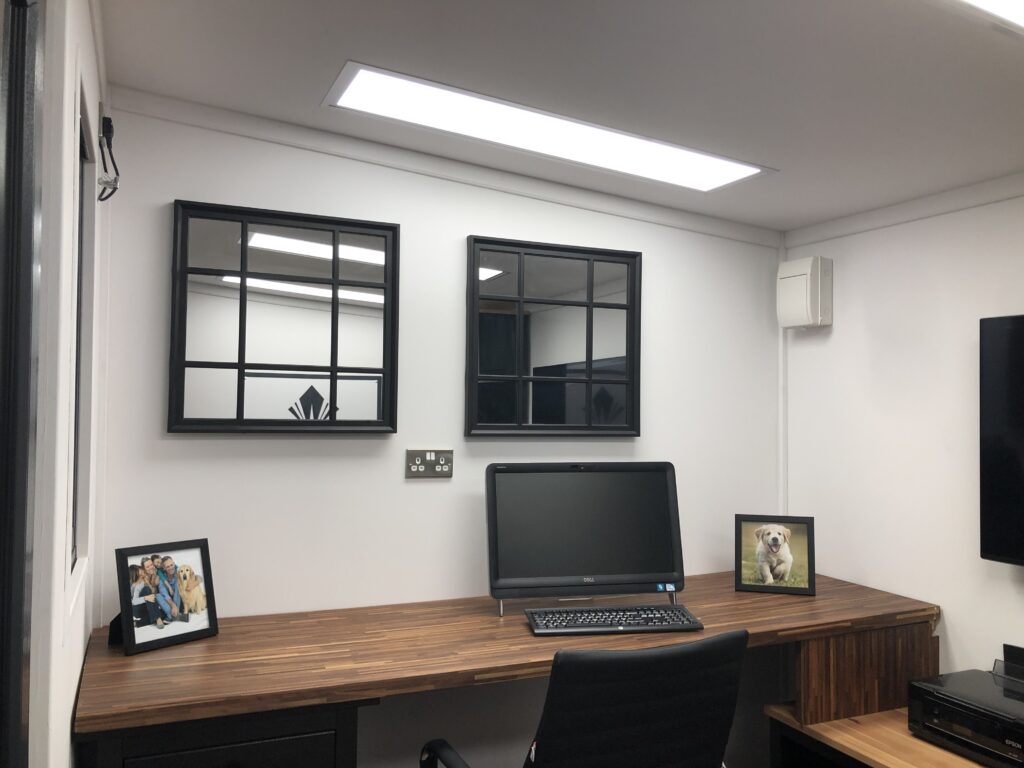 For those times when you need to concentrate on a specific activity, task lighting comes into play. Whether you're engrossed in a gripping novel, working on a DIY project, or sorting through paperwork, task lighting like desk lamps or pendant lights can make these activities more comfortable and less straining on your eyes. 
Adjustable options offer the flexibility to direct light exactly where you need it.Accent Lighting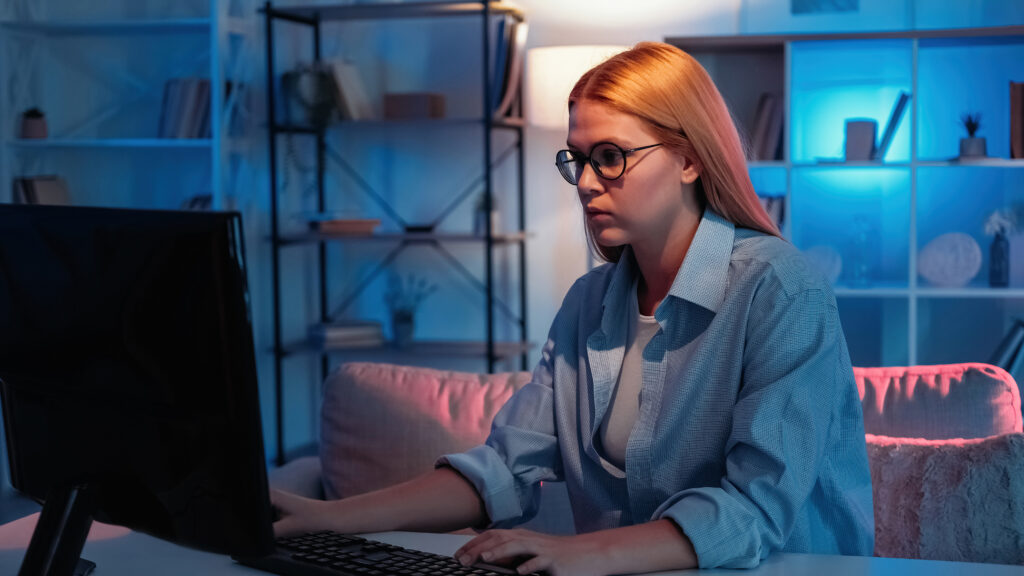 Accent lighting serves a decorative purpose, highlighting specific features or areas within the room. Whether it's illuminating a piece of art, a bookshelf, or architectural details, accent lighting adds depth and dimension to your space. It's the cherry on top that makes your garden room uniquely yours.


Lighting Ideas for Different Uses of Garden Rooms


Workspace – Optimal Lighting for Focus and Productivity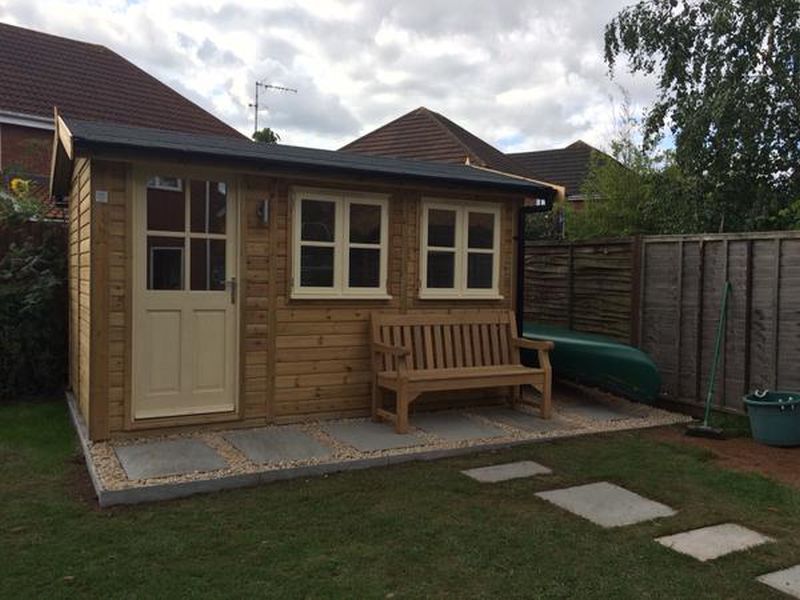 When your garden room serves as a workspace, the right lighting can make all the difference in your focus and productivity. For a home office setup, consider a combination of task and ambient lighting. A high-quality, adjustable desk lamp with LED bulbs can provide targeted light for reading and computer work. Complement this with soft ambient lighting to reduce glare on screens and prevent eye strain.


Relaxation Zone – Lighting That Promotes Tranquillity and Comfort.
For a garden room dedicated to relaxation and tranquillity, opt for warm, dimmable lighting fixtures. Floor lamps with fabric shades can diffuse light, creating a soft, calming atmosphere. You might also consider installing a dimmer switch to easily adjust the lighting level to match your mood. For an extra touch, consider adding a few battery-operated, flameless candles that can safely add a warm glow to your space.


Entertainment Area – Versatile Lighting Options for Social Gatherings.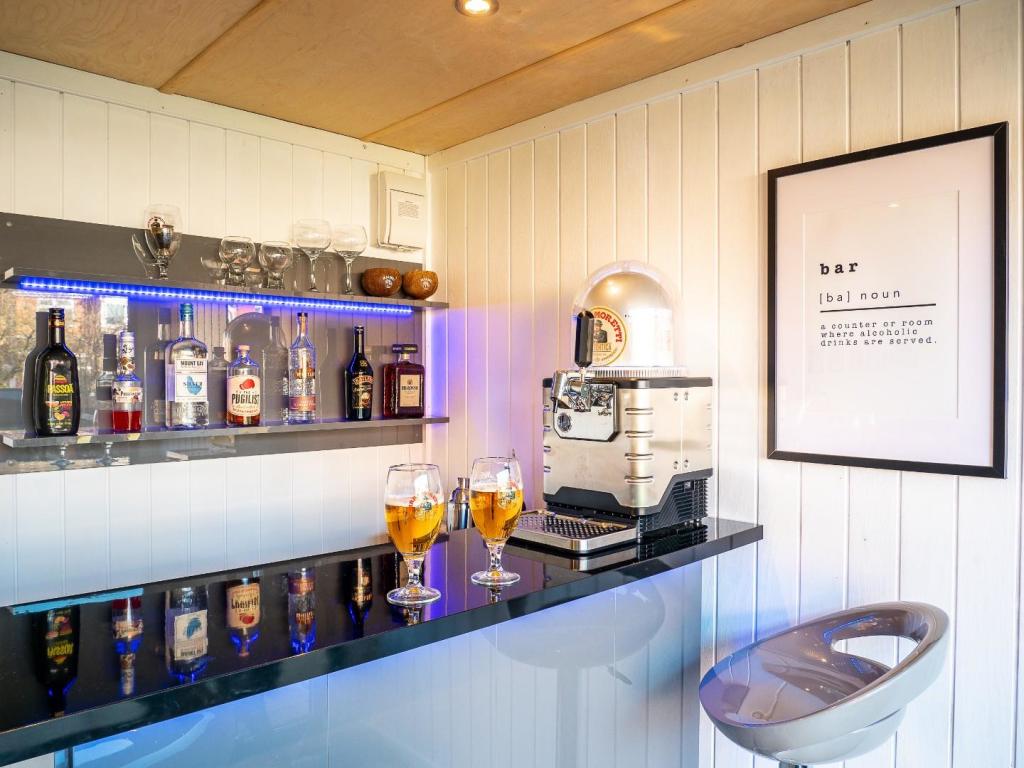 If your garden room is the go-to spot for social gatherings, versatile lighting is key. Consider installing track lighting with adjustable heads so you can direct light where it's needed, whether that's the snack table or a game area. Pendant lights over a bar or dining table can add a stylish focal point, and for some added flair, LED strip lights can be installed along the baseboards or ceiling to provide adjustable mood lighting.


Hobby Room – Let Your Creativity and Lighting Shine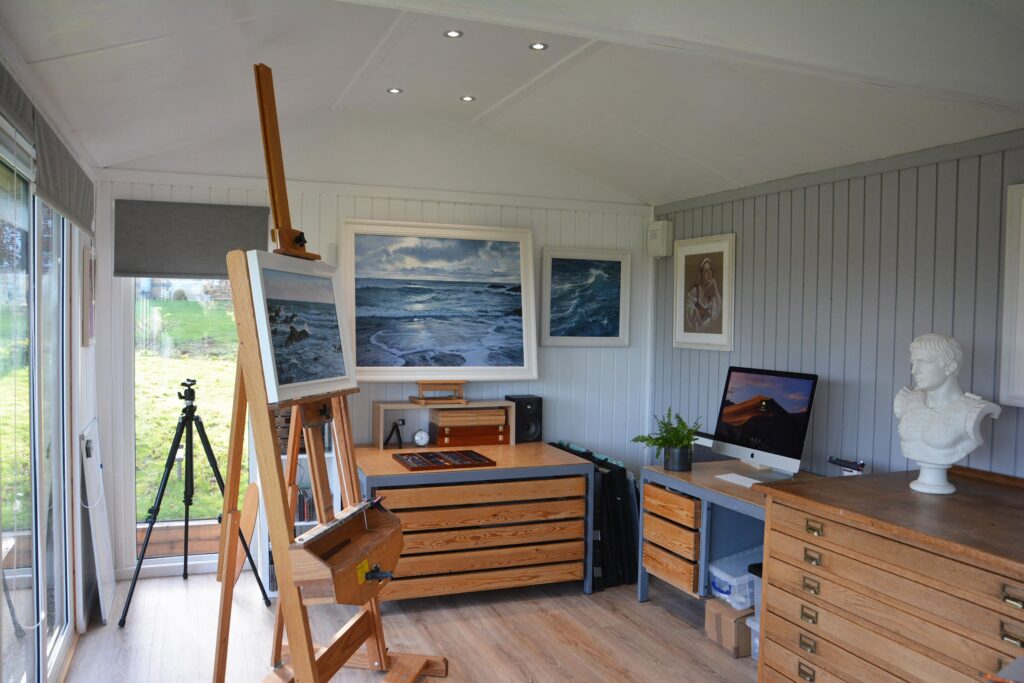 For painting or crafting, adjustable task lighting with a high Colour Rendering Index (CRI) will ensure you see colours accurately. If knitting or sewing is your passion, a combination of overhead and task lighting can illuminate your workspace without casting shadows. 
We can customise your garden room with built-in lighting solutions designed to make your favourite hobbies even more enjoyable.
Illuminate Your Garden Room With Our Help
By carefully considering the primary use of your garden room and selecting the appropriate lighting, you can create a space that is fully functional and adds to the quality of your life. 
We offer a plethora of customisable options, including bespoke lighting solutions tailored to your specific needs, and our advanced design tool allows you to select from an array of finishes, fixtures, and special features – ensuring your garden room is a true reflection of you. 
Try our configurator now to see how you can light up your garden room.