Garden Room vs. Home Extension – Which is the Right Choice for You?
Garden Room vs. Home Extension – Which is the Right Choice for You?
For years now, we've been told to think outside the box, in order to achieve our goals and look for another solution to our problems. However, when it comes to working from home, the answer to your new place of work has never been more obvious. So let us introduce to you 'The Box Office'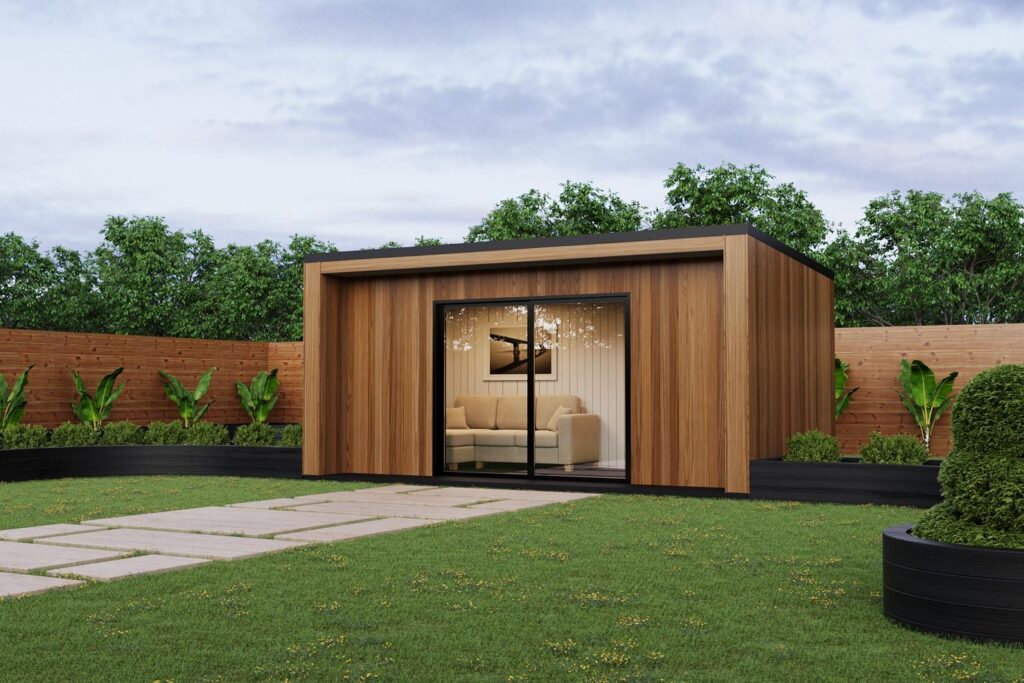 Whether you work from home and need a dedicated office, have a growing family, or simply want more room for hobbies, you may be weighing up the possibility of extending your home in some way.
A traditional extension may be your first port of call, but you actually have a second option that comes with its own distinct benefits.
A traditional home extension literally extends the footprint and layout of your existing house. They blend with the design of your home and give you permanently expanded living spaces.
On the other hand, a garden room is a freestanding structure built in your outdoor space, serving many flexible purposes from home offices to gyms, studio spaces, games rooms, garden bars, guest rooms, and living spaces, all easily accessible from the main house.
For homeowners, there are some clear questions to ask when looking for the best choice to create new usable space on their property.
What to Consider First
There are advantages to both options, and the key factors to consider are your budget, required planning permission and timelines, disturbance to your property, customisation options, and resale value impact.
Home extensions require major investments of £20,000+ and significant construction work, but increase usable space and potentially home value. On the contrary, most garden rooms offer cost under £15,000 and offer quick installation with less invasive work, but still hold all the same usage potential.
The Traditional Home Extension
Conservatories are by far the most common when it comes to extending a property, especially if there is ample outdoor space. However, some homeowners may choose to extend an existing room, such as a kitchen or open-plan living space.
A traditional extension could provide:
Value: Adding extra bedrooms, bathrooms, or living space directly onto your existing layout creates more saleable square footage, which can significantly boost your home's resale value.
Cohesion: Seamlessly integrating new rooms into your home's floor plan creates a unified flow. The extension uses the same interior design scheme, from flooring to trim. You gain space that feels part of the original home.
Space: Multi-story extensions, though more expensive, can maximise your livable area and provide more storage potential.
For homeowners focused on long-term home value and integrally expanding living space, traditional home extensions check all the boxes. However, these same benefits and more can be found within a garden room.
The Garden Room
In contrast to major home extensions, installing a garden room in your outdoor space offers several advantages that make it an appealing alternative for many homeowners.
Siding with a garden room over an extension grants you:
Extra Savings: Garden rooms provide affordable extra space at a fraction of the cost. For example, our garden rooms start from just £10,000, which achieves the same spacial gain without the enormous expense.
No Stress: Because garden rooms are stand-alone structures, the construction process is much faster. Our process spans only 1–2 days from start to finish. And with no major structural renovations needed, your home remains completely liveable.
Design Freedom: Garden rooms lend themselves to customisation, and can be made to match your aesthetic tastes and functional needs effortlessly. Select from various sizes, layouts, exterior materials, windows, and more while you design.
Value in Function: Adding a garden room boosts the functionality of your outdoor space without a huge investment. It creates value in both livability and curb appeal for prospective buyers.
Full Versatility: Make your new garden room a home office, an art studio, a garden gym, or even a guest room for Airbnb. As a stand-alone build, you are free to use the space however you please. And they can be switched up quickly and easily.
Garden rooms are an ideal choice for homeowners looking for fast installation, minimal disturbance, and design flexibility, all for a modest spend.
Why We Recommend Garden Rooms
Home extensions demand huge investments of both time and money. Once started, the invasive construction process involving noise, mess, and disruption will drag on for a minimum of 6 months.
In contrast, adding a garden room delivers the same expansive living area through an affordable, rapid, minimally invasive process. All of our designs are permitted developments as standard, meaning with the right customisations you can completely avoid applying for planning permission or building regulations. Check out our planning guide for more info.
Further Drawbacks of Home Extensions
While home extensions maximise your home's space and value, they also come with their own downsides to consider, including:
Bigger Spends: The costs of designing, getting permission for, and building an extension start around £20,000 and scale up from there, with multi-story additions and high-end finishes raising costs even further.
Copious Regulations: Since an extension physically expands your home's footprint, the planning permission process is lengthy. Submitting applications and securing council approval takes months before work can even begin.
Structural Disruption: Major structural changes to existing walls, plumbing, electrics and layout are inevitable with traditional extensions. These adjustments can bring problems and further disruption, adding to your costs.
For many homeowners, these drawbacks outweigh the benefits of integrating additional rooms into their existing home layout. This is where our garden rooms can come in and make up the shortfall.
Plan Your Ideal Renovation Project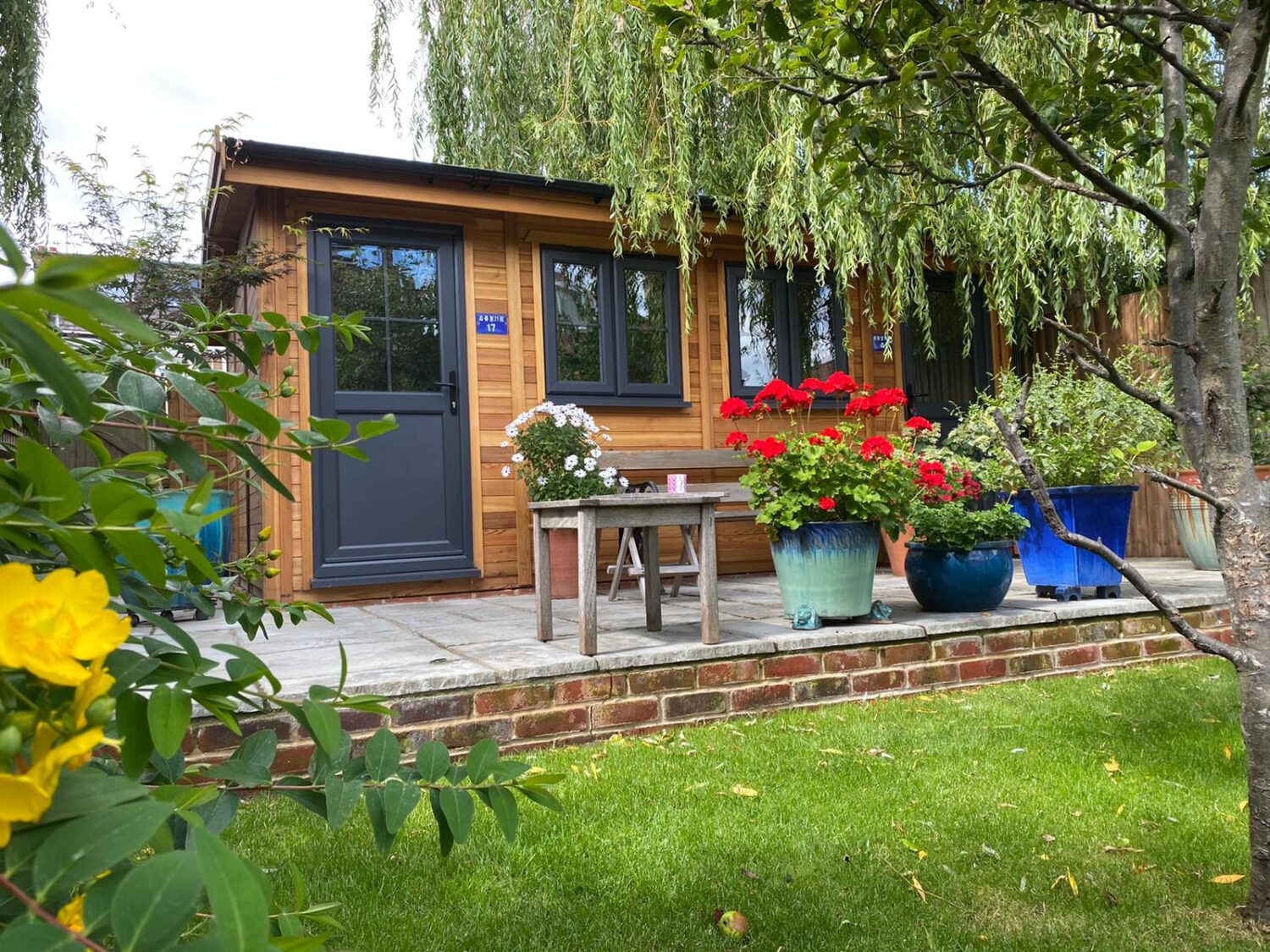 We offer homeowners beautifully crafted timber garden rooms to enhance garden living at a reasonable price. You can customise your ideal garden room with flexible dimensions, layouts, windows, and more, using our online 3D design tool.
We'll work with you to bring your creation to life affordably and rapidly.