A Grand Design
Army surgeon, Leah and ex-army officer Craig's lives have been dictated by the military. Now they're  determined to create a home just for themselves and have designed a striking, contemporary, timber-clad kit house; a place where they can break from military discipline, and army barracks beige.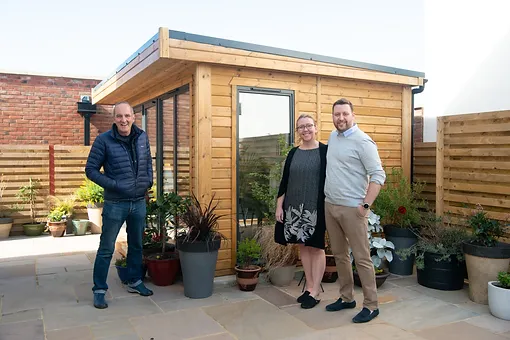 This episode concentrates on 'The Streets' project at Graven Hill near Bicester. Followed by Grand Designs, the project allows self build home owners to create their very own masterpieces using their own skills and imagination.
Kevin McCleod meets Leah and Craig, who have built their own hose, and added one of our Contemporary Garden Offices in the back garden.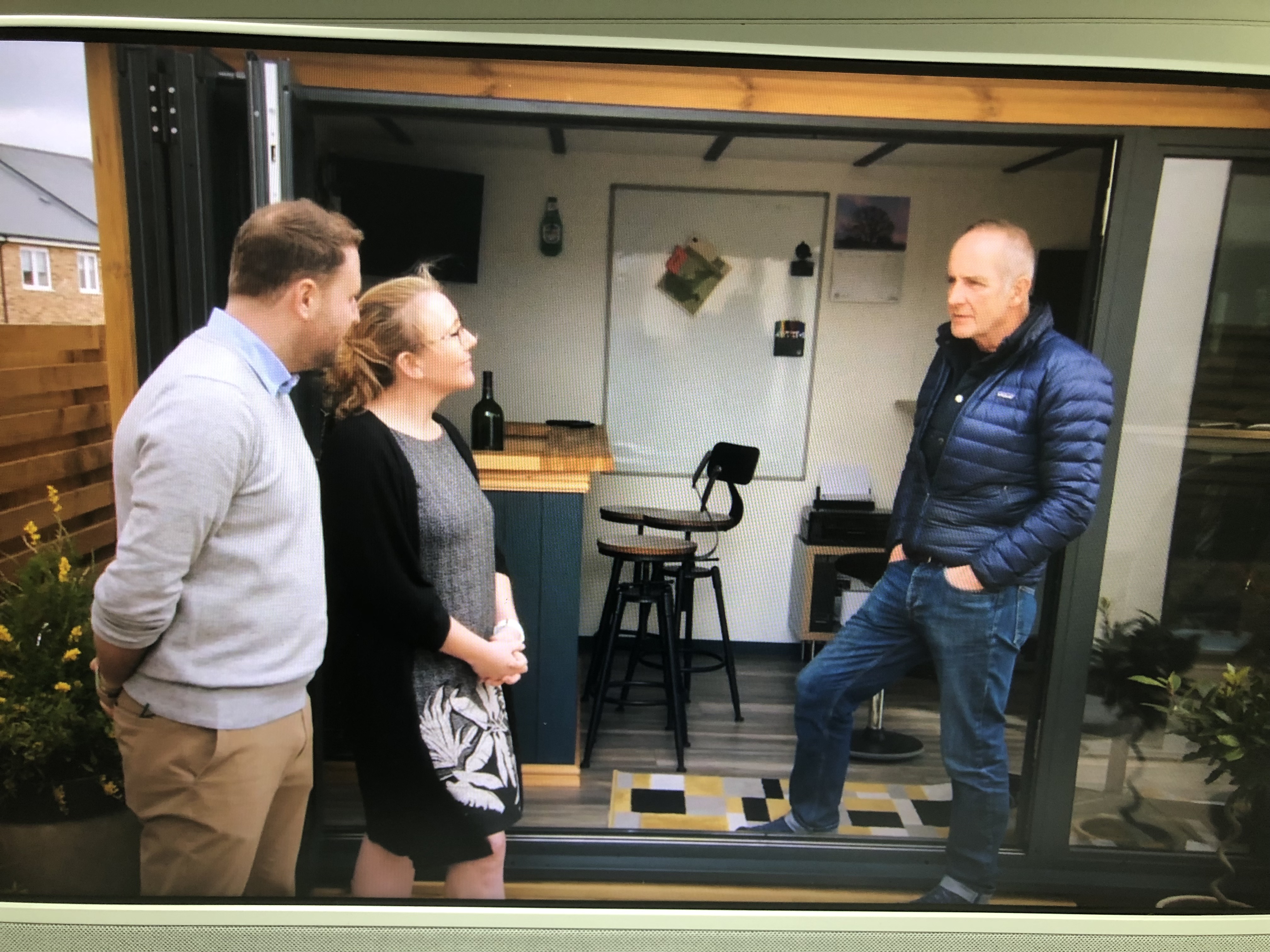 So what did Kevin McCleod say when he saw the building? "I want one of these"