Our Beautiful Garden Rooms in Wolverhampton
Whether you feel like there's something missing from your garden, or you have the urge to expand your home but want to avoid the hassle of a full extension, a garden room from Warwick Buildings will let you reimagine your garden space and reinvent your lifestyle. Our stunning range of bespoke garden rooms can be installed in Wolverhampton by our specialist team.
We have a whole host of exterior looks to choose from, all of which are fully customisable and can be built to your exact specifications. Quotes are available fast and free at any time.
So, if you are planning to install your very own garden room, right on your property in Coventry, then you have come to the right place.
Browse our garden buildings
Our Garden Rooms in Wolverhampton
Prices start from £10,000
Fully Bespoke Designs
Installed in Wolverhampton by Our Team
Standard insulation included
Custom Timber Cladding
Laminate Flooring Options Available
Adjustable UPVC Windows and Doors
Double and Triple Glazing Options
Completely Wired For Mains Power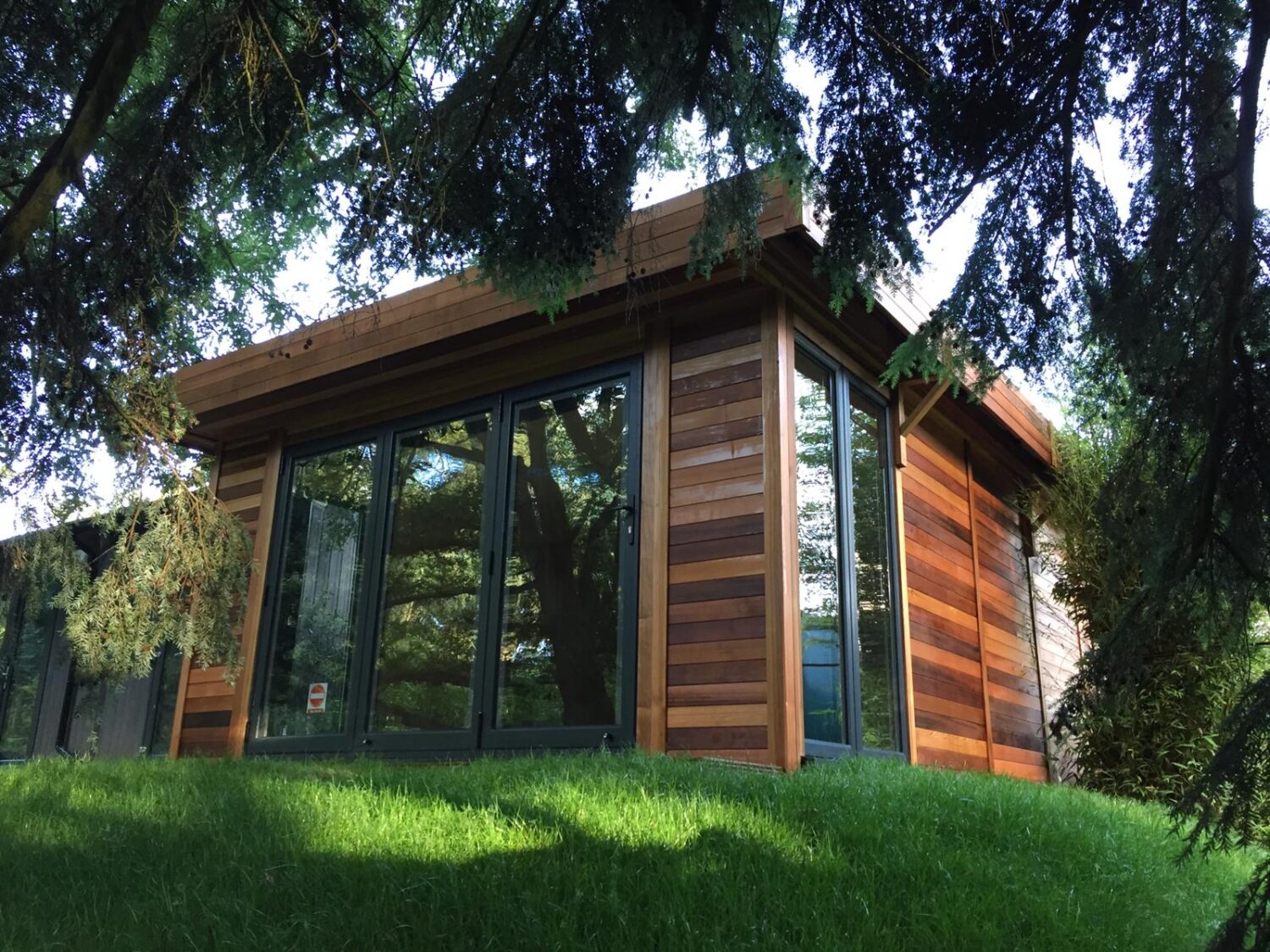 The Advantages of a Garden Room in Wolverhampton
Designed Around Your Needs
One of the best things about our garden rooms in Wolverhampton is that you can design them however you like.
Using our simple configuration tools, you can map out a design that suits you and your needs. This could be everything from a home office, to a studio for creative hobbies, additional living space to spend time with family and friends, or even a home gym or yoga studio to keep fit from your own garden.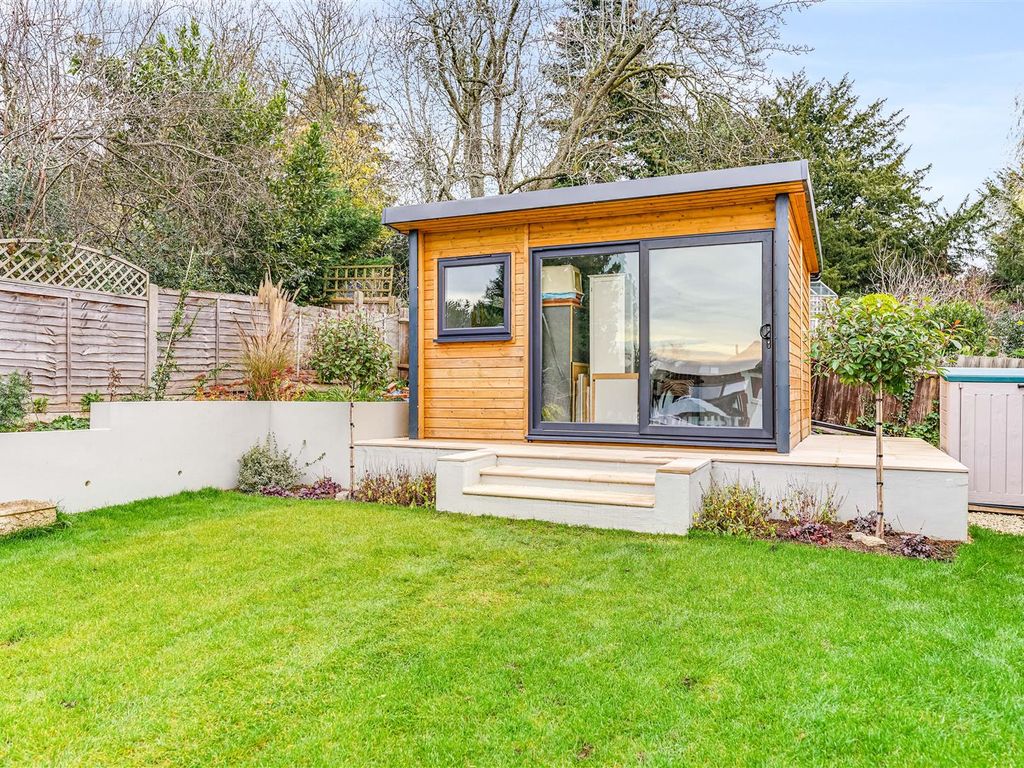 Size Is No Issue
Our garden rooms are fully customisable, meaning no matter the size or shape of your garden, you can design a garden room to fit exactly where you need it. Using our configuration tool, you can select your desired dimensions from a drop-down list. But, if you need a more bespoke service, feel free to contact us for a tailored quote.
An Investment That Lasts
A garden room's versatile nature makes it a very positive investment for your current lifestyle and the future of your property. As a sought-after and adaptable outdoor building, a garden room in Wolverhampton is sure to have a positive impact on your property's worth.
Say No To Planning Permission
As a standard, our garden rooms are considered permitted developments, meaning you will not need to apply for any planning permission, as long as the build itself remains in those parameters. These include only being built behind or beside your home (not in front of it) and not functioning as a self-contained living space.
There are many factors that determine whether a project will need permission from a local council, so we recommend reading our full guide if you have any questions about a potential garden room in Wolverhampton.
OUR PLANNING PERMISSION GUIDE
Testimonials
Very helpful.

Visited here to get an idea of the possibilities for a new garden office workshop we are looking to have built. They have examples of the various buildings that appear on the website, makes it a lot easier to picture the options, and to get real idea of scale. The gentlemen we spoke to was very helpful. Now just need to put our design on paper.

Dave Deacon

First class

Mr dealings with the office and team who erected the building were first class

Miss M Samm

Well made and sturdy, never damp or wet inside, been well worth the money.

I've had one of these garages for around 12 years and can't fault it, well made and sturdy, never damp or wet inside, been well worth the money.

Steve Harris

Super buildings

I'm a very pleased returning customer. Super buildings as always. Looking forward to the next one.

Viv Morgan - Northleigh School

Always approachable

Always approachable + helpful

Scott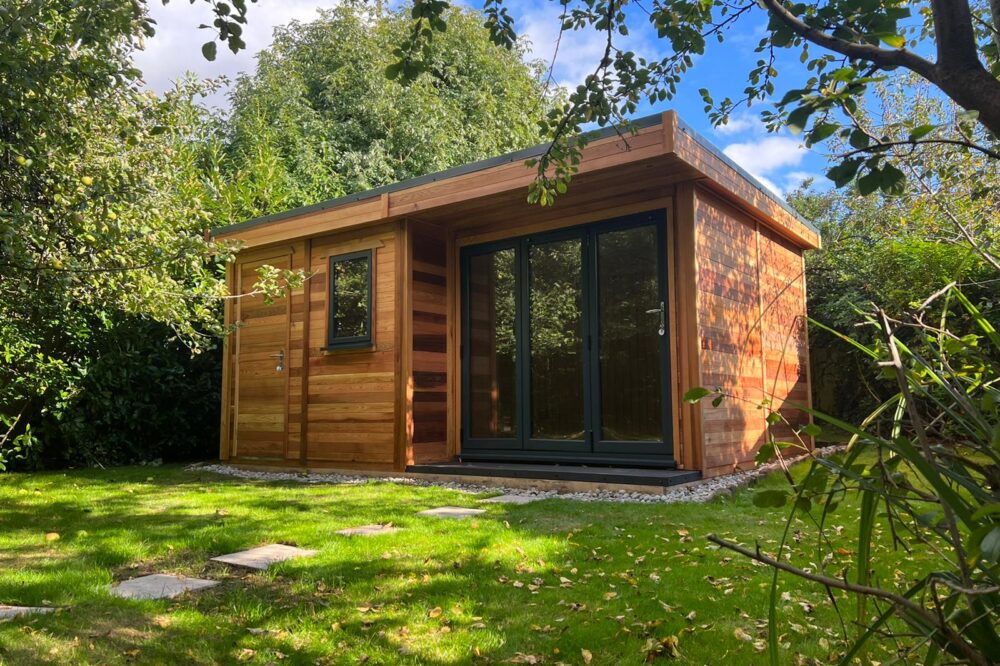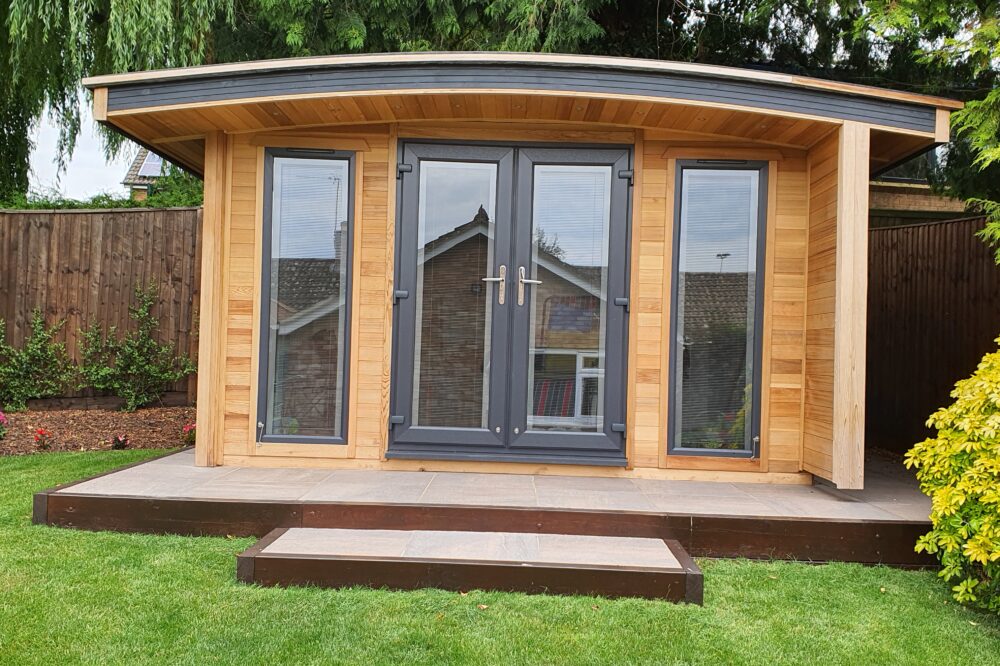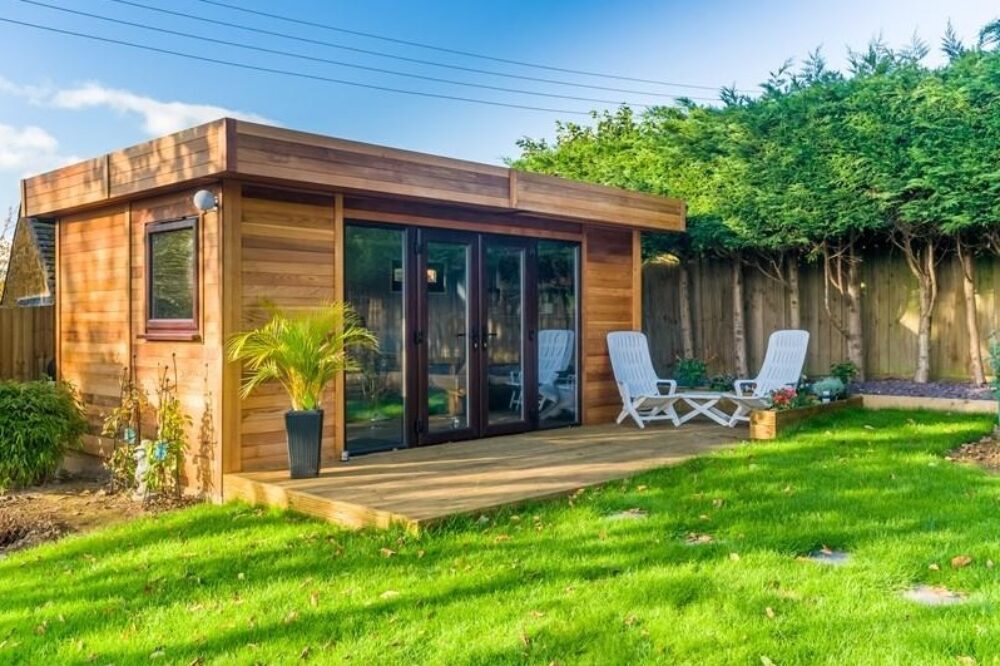 Our Range of Garden Rooms in Wolverhampton
Before you can really get into the planning process, you will need to select a base design for your build's exterior. We have a wide range of options, ranging from hyper-modern designs to cosy classics.
Whichever you choose, each can be customised and utilised however you see fit. Designs include:
GET AN INSTANT QUOTE
Give Our Garden Room Builder A Try
When you have settled on the perfect exterior aesthetic, you can begin customising your design. Our built-in configuration tool is incredibly intuitive to use, taking you through each section step-by-step, and displaying clearly the overall price of your quote along the way.
Choose from dimensions, interior walls, window and door placement and style, and even timber cladding options. Every part of your garden room is adjustable, so you really can create the build of your dreams. And if you want to achieve a look that is beyond the capabilities of our tool, you can contact us for a personalised quote including delivery and installation in Wolverhampton.
BUILD YOUR GARDEN ROOM TODAY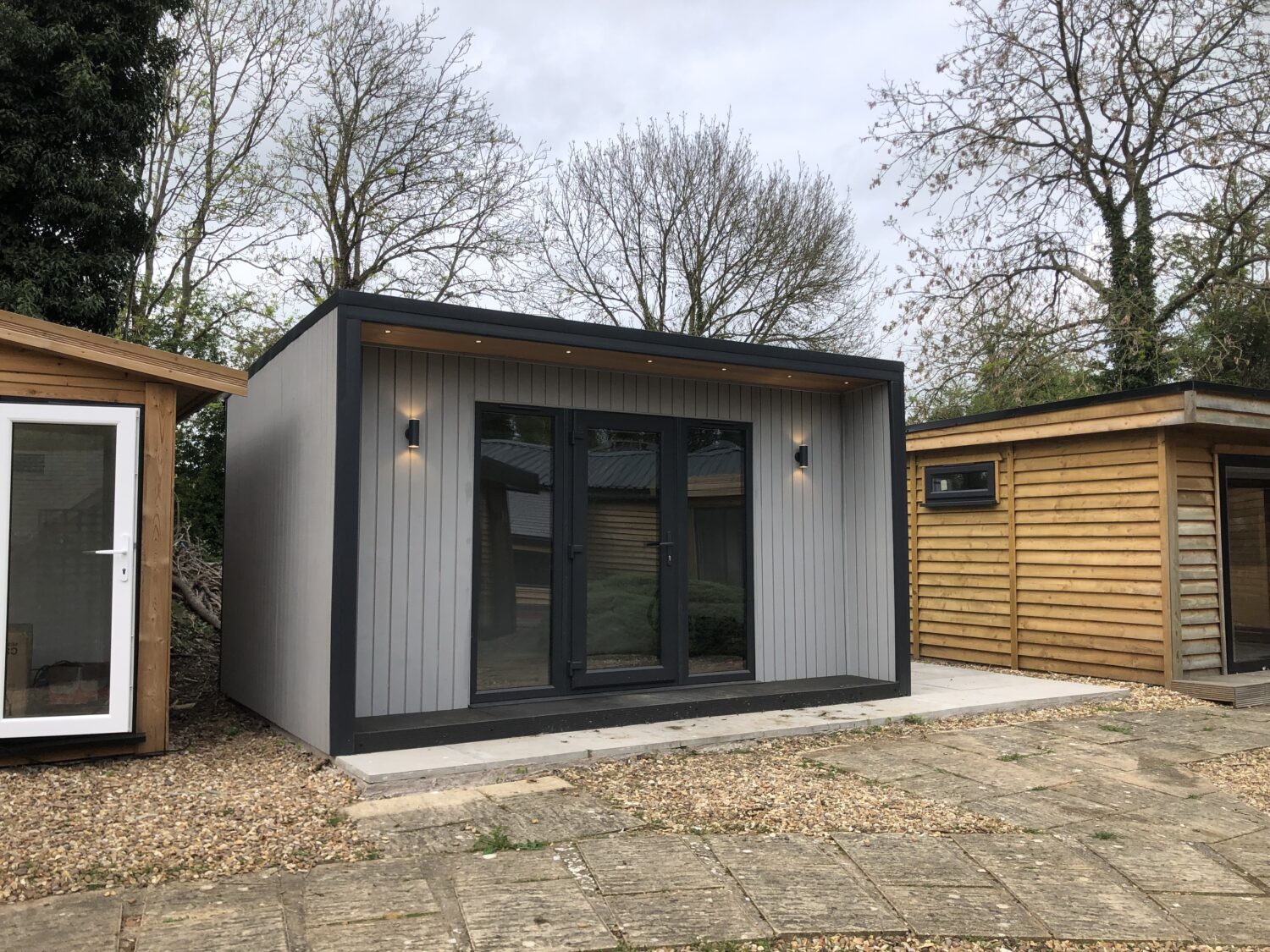 Explore Our Range of Garden Rooms in Wolverhampton
With a garden room from Warwick Buildings, you can welcome in a new lifestyle, finish that all-important project, or extend time with loved ones. The only limit to your garden room is your imagination.
Try our builder today to create your own bespoke garden room in Wolverhampton, or get in touch with our team to make the first step towards the garden room you have been dreaming about.
OUR RANGE OF GARDEN ROOMS