Will You Need Planning Permission to Build Your Garden Room?
This is a question we are asked all the time, but the answer is rarely a simple 'yes' or 'no'. So we have put together this helpful guide to help you to better understand how planning permission works for garden rooms, and key things you should consider before setting out on a project.
Garden rooms are a wonderful way to utilise extra space in your garden, as well as providing a cost-effective and simple way to extend your property. At Warwick Buildings, we handle everything from precision crafting to professional installation, but before we can get to work, we need to find out if your build is a permitted development.
Planning Permission for Garden Rooms
Whether your new garden room needs planning permission will depend on a number of factors, from the dimensions and specifications of its construction to its intended purpose.
More often than not, and especially with our range, garden rooms will not require planning permission, providing that the project adheres to a few specific guidelines.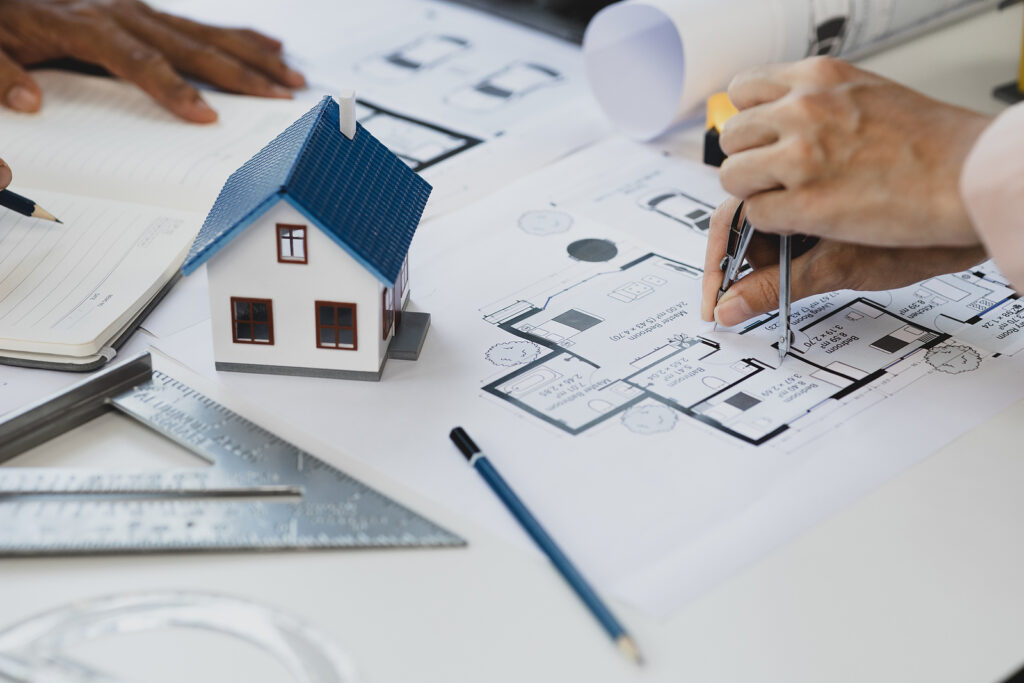 The 5 Main Things to Consider
When planning your garden room project, there are five main touch points to consider in order to be considered a permitted development:
1. Build Height
Our garden room builds come with customisable dimensions, but in order to avoid planning permission, the build should only be one storey and have an eaves height no taller than 2.5 metres from ground level.
That height is without roofing considered. With a traditional gable roof, your garden room can reach up to 4 metres. All other designs, from curved to flat, can be up to 3 metres tall. With roof dimensions included, you can have up to 4 metres.
These allowances do not apply if you are building within 2 metres of your property boundary. In these cases, the garden room can be no higher than 2.5 metres in its entirety.
2. Build Location
To be deemed a permitted development, your garden room must be built either behind or off to the side of your property. It cannot be constructed in front of your home, or close to public roadways or footpaths.
3. Total Area
If your garden room takes up more than 50% of the total land around your home, it will require planning permission.
4. Intended Use
The beauty of garden rooms is that they can be used for almost anything, and they fit so well into existing lifestyles and social dynamics. How you are intending to use your new garden room will also deem whether it is to be considered a permitted development.
If your garden room will act as a self-contained living space, including plumbing and external antennas, then you will need to obtain planning permission. This does not apply to garden rooms used for occasional accommodation, such as for house guests and even Airbnb arrangements, as long as they have no kitchen or bathroom facilities installed.
Garden offices, gyms, additional living spaces, and other forms of business and casual leisure will not require planning permission.
5. Additional Features
Planning permission guidance states that no balconies, verandas, or other kinds of raised platforms are to be built in order to remain permitted. Our range of garden rooms comes with a narrow decking that lines the front of our builds, but this is compliant with guidelines that cover decking no more than 3 centimetres high.
The reason for this rule is to protect neighbours in your area who may find themselves disrupted by garden rooms that are built too high.
Planning Permission VS Building Regulations
When undertaking private development, it is common for planning permission to be required as well as compliance with building regulations.
The two are often confused, but what is the real difference?
Planning permission is a guideline that protects the way our countryside and surrounding towns and cities are developed. This often includes things like the way buildings look, how they interact with the surrounding landscape, and accessibility.
Building regulations are rigid standards put in place to guarantee compliance with health and safety laws in construction. This includes fire safety, energy efficiency, accessibility, and the way electricity and gas are handled. These regulations are defined and enforced by the English and Welsh governments, so it is vital that your project complies.
---
Let Us Handle the Rest
As long as your property is not considered a protected land, and your overall vision for the project falls within the guidelines listed above, you will not need planning permission or building regulations to enjoy our range of bespoke garden rooms.
We have designed our garden rooms with planning permission in mind, to save you the time and hassle spent on obtaining various permissions and regulations. Allowing you to focus on what matters most and design the garden room of your dreams, completely unhindered.
That said, we do recommend checking with your local council to be absolutely sure you are in the clear, before starting work on your project. If you have any questions regarding our garden rooms and their compliance with development laws, do not hesitate to get in contact with us.