Stunning Multipurpose Garden Rooms in Coventry
A garden room is a transformative addition to an outdoor space, able to fulfil the ever-changing needs of a modern-day lifestyle with ease. When it comes to designing and constructing these garden buildings, we've been specialists for well over thirty years.
So, if you are planning to install your very own garden room, right on your property in Coventry, then you have come to the right place.
Explore our garden buildings
Our Garden Rooms in Coventry
Prices start from £10,000
Fully Customisable Designs
Installed in Coventry by Our Team of Experts
Fully Insulated Construction
Your Choice of Timber Cladding
Custom Options for Laminate Flooring
Adjustable UPVC Doors and Windows
Wired and Ready For Mains Power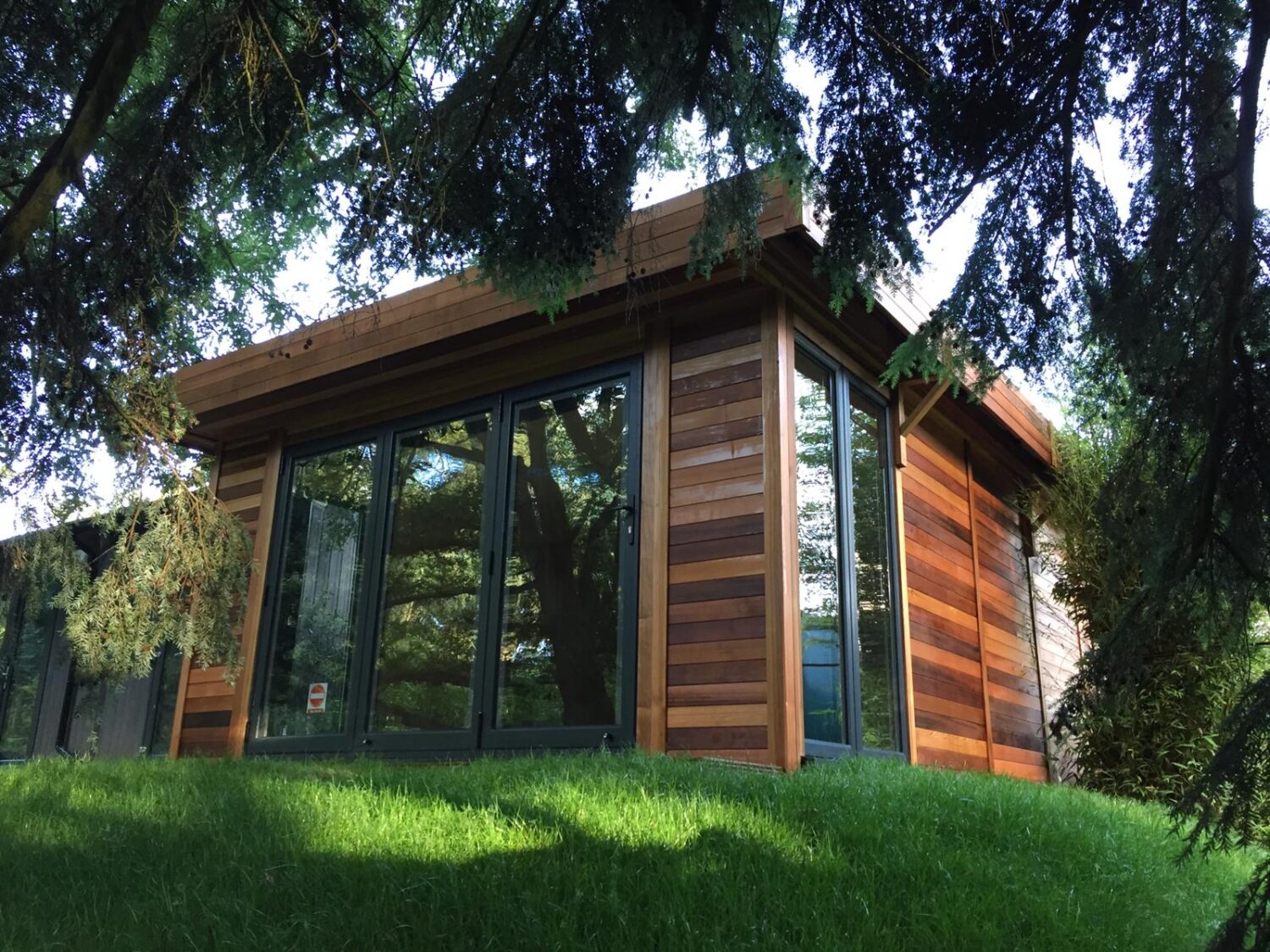 The Benefits of a Garden Room in Coventry
A Space That Works With You and for You
Garden rooms are brilliantly versatile. They can function similarly to traditional home extensions, which are most commonly used for additional living spaces or family rooms, but with a whole host of unique uses.
From garden offices to studios, your outdoor space can become the perfect safe haven to house your professional or creative work. Upgrade your work-from-home process to create your very own dedicated workspace right on your back doorstep.
On the other end of the scale, we have also completed plenty of garden rooms for personal trainers and fitness fanatics, letting them create a fully featured home gym, negating the need for gym memberships and letting them exercise in the comfort of their own space.
There is really no limit to what your garden room can be. As a separate entity from your home, garden rooms are opened up to a host of possibilities without the expense, planning, or time commitment of a traditional extension.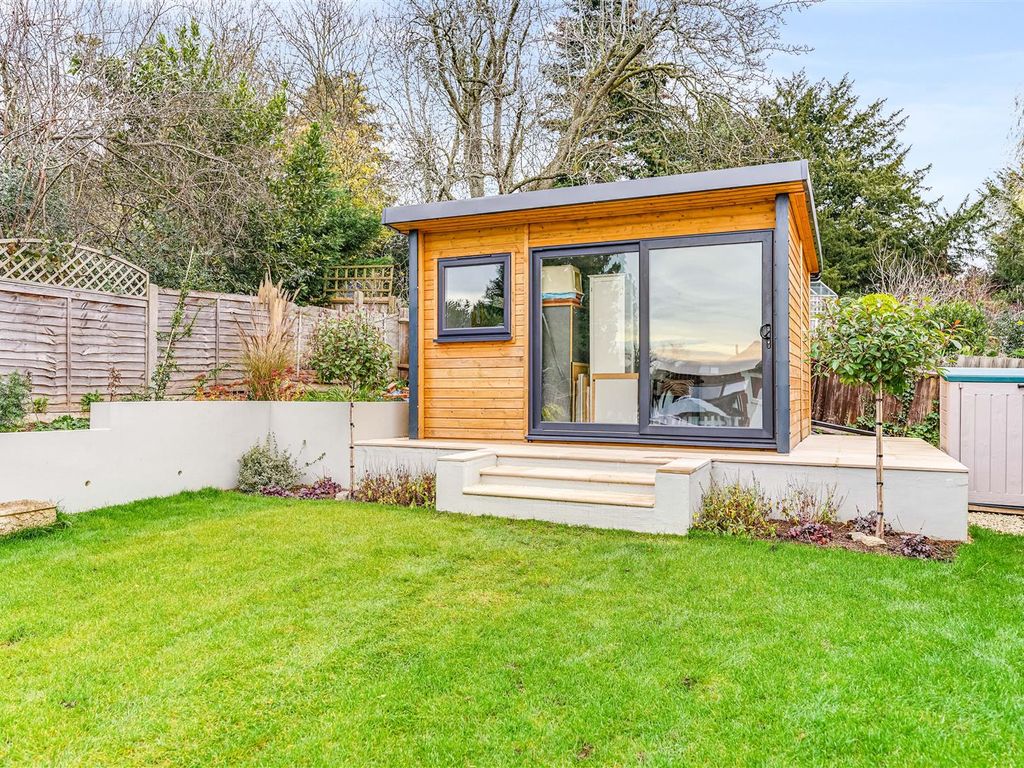 Can Fit In Almost Any Garden
The garden rooms we design and install across Coventry and the West Midlands are not reserved for the most spacious outdoor areas. We are able to create garden rooms to suit not only your lifestyle but your property's perimeter. Using our built-in design tool, you can adjust the dimensions of your garden room to be as small as an office pod, if need be.
We want our garden rooms to be available to anyone, no matter the size or shape of their garden.
A Lasting Investment
One of the strongest benefits of building a garden room is the positive investment in your property. Garden buildings are sought-after luxuries that are sure to increase your property value if you were to sell in the future. As they are such versatile spaces, they can be changed to meet the needs of their new owners easily.
No Planning Permission Stress
Most of our standard garden rooms fall within permitted development standards. This means they can be built on your behind or beside your property without any need for planning permission, negating all the stress and difficulties that arise when applying for permissions and building regulations.
It is worth noting that this will depend on the dimensions of your build, and the utilities you are seeking to include. For example, if you want plumbing installed in your garden room, which is a feature that is available to you, planning permission will be required.
For more information on these parameters, and to find out more about whether your project applies or not, check out our dedicated guide.
OUR PLANNING PERMISSION GUIDE
Testimonials
5 Stars

5 stars again - need I say more

Former customer

Worth the wait…

A long wait but worth it in the end. The installation team were brilliant, as were the office staff.

T Murrell

Value for money

I chose Warwick because they adapted my office to suit me, and they would always update any changes in writing. OK the lead time was a bit longer than I'd anticipated, but that meant they were busy, so it gave me confidence that my money was safe. The team arrived and built it in next to no time, and they even cleared up after themselves... I'd have no hesitation in recommending them

Sam

Super buildings

I'm a very pleased returning customer. Super buildings as always. Looking forward to the next one.

Viv Morgan - Northleigh School

Keep up the excellent service

Keep up the excellent service

P. Oliver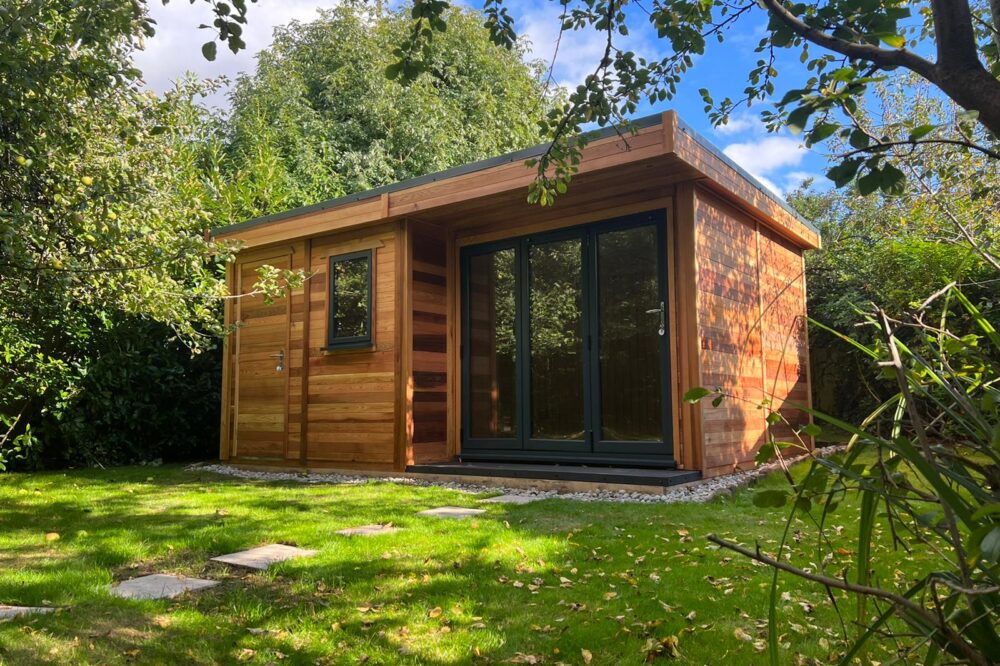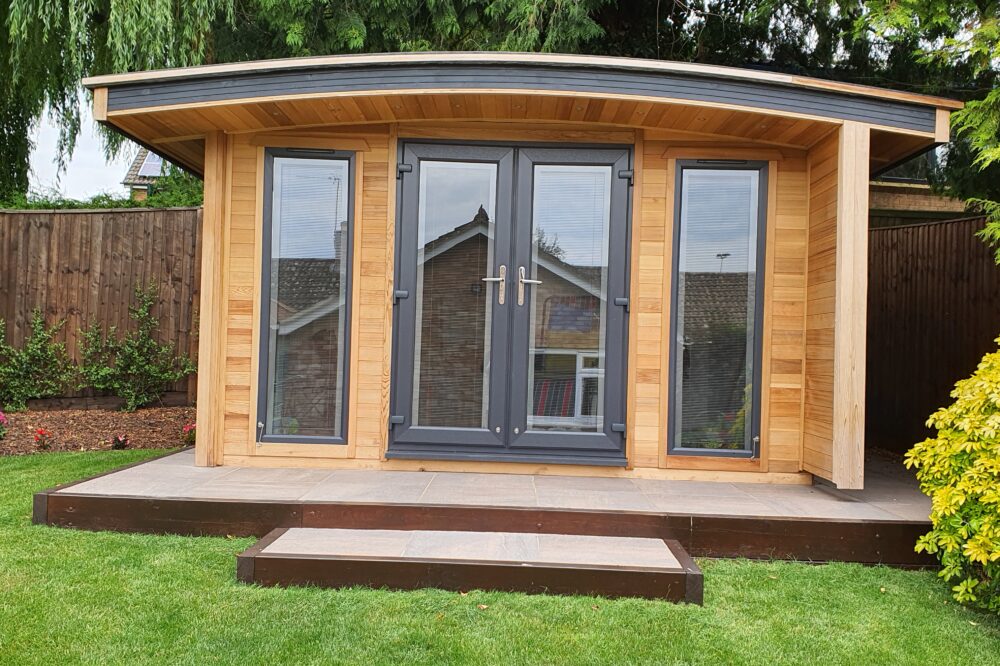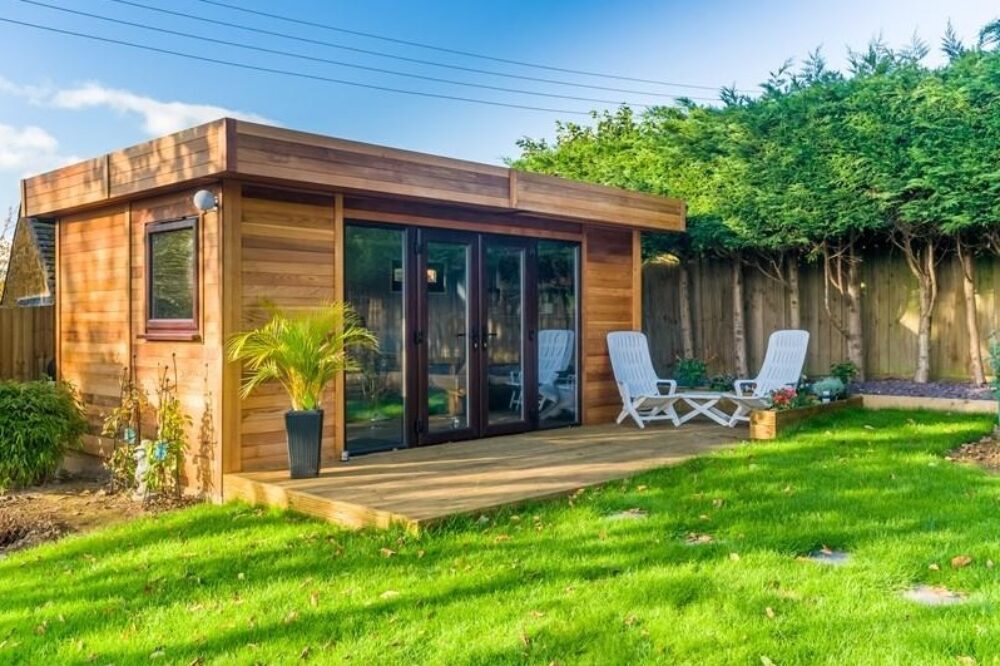 Our Unique Design Process
Before you start customising your garden room in Coventry, you will first need to select from one of our design bases. We have six core ranges to choose from, each with its own unique features and looks.
No matter which design you choose your garden room is yours to customise, allowing you to tailor it around your ideal appearance and intended uses. The exterior is your shell, designed to align with your outdoor space and home. What goes on inside is up to you.
Our collection includes the:
GET AN INSTANT QUOTE
Give Our Garden Room Builder A Try
Once you have decided on a base for your design, you can head straight into the respective configuration tool to begin tweaking your new garden room to fit your vision.
Within the tool, you will be able to adjust things like overall dimensions, additional internal wall placement, window and door design and positioning, which socket fittings you would like, and which materials and timbers you would prefer.
We have designed our tool to work seamlessly with you and create exactly what you need in a garden room in Coventry, without the hassle.
BUILD YOUR GARDEN ROOM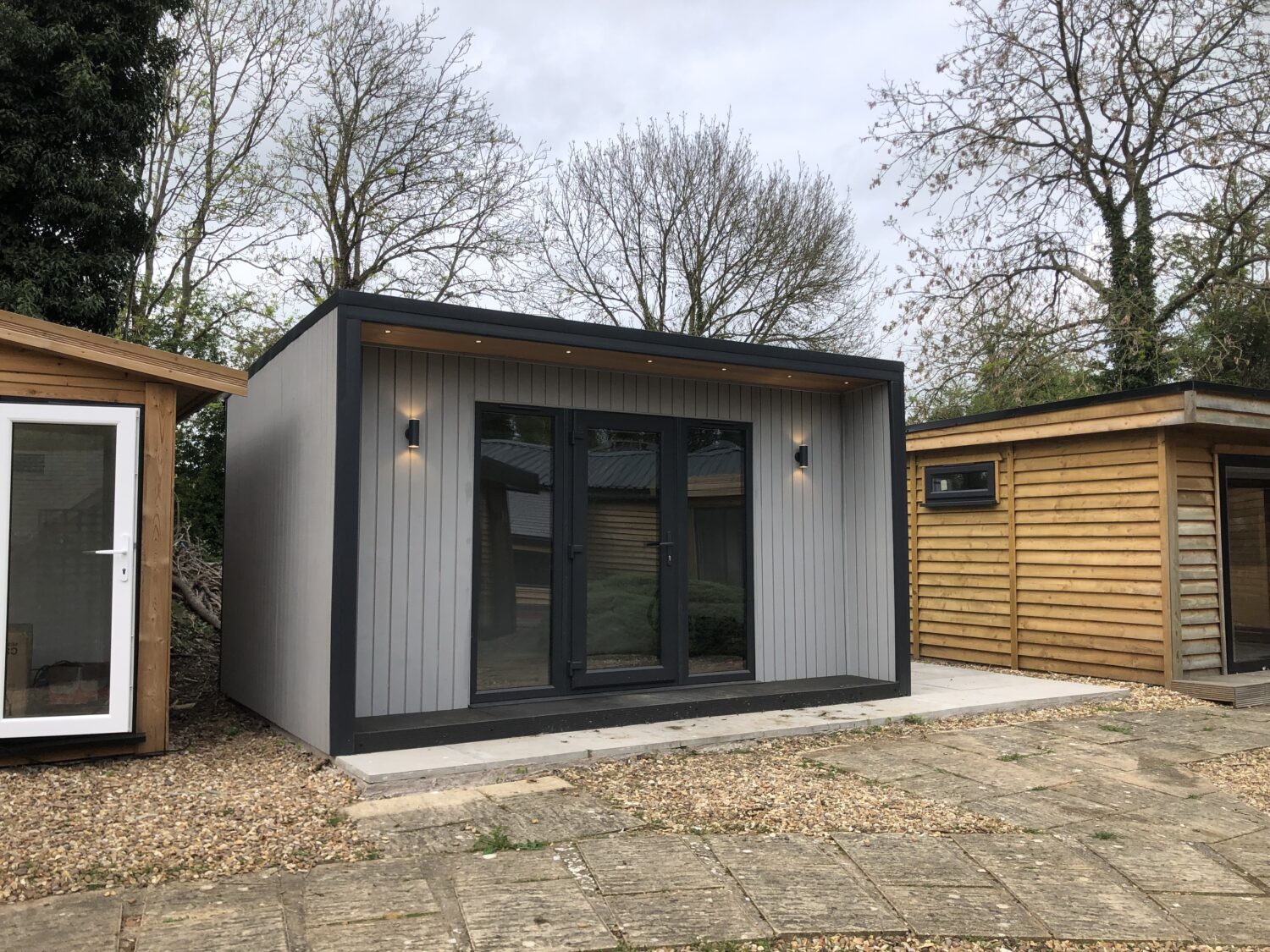 Discover Our Range of Garden Rooms in Coventry
Have you been looking for a way to rejuvenate your garden in Coventry? A garden room is a brilliant way to repurpose your outdoor space as well as give it a striking focal point to impress your guests and upgrade your lifestyle.
OUR RANGE OF GARDEN ROOMS