A garden room can be the perfect way to create a dedicated entertainment space within your garden, usable for everything from a pub games room to a video gaming hideaway. In this guide to garden games room ideas from Warwick Buildings, we'll look at some of the best ways to utilise a garden room, and how you can personalise them through decoration and design.
Ideas for Your Garden Games Room
A garden games room can be a fantastic social space within your garden, giving you a dedicated entertainment area for friends and family, or just for yourself. When looking to build your own outdoor games space, you'll have a series of great options, from installing a full-size pool and snooker table, to building your very own poker room, to creating the ultimate gaming den. Garden rooms are durable, attractive, and can usually be installed without planning permission.
A Pub Games Room
A garden room can be used to house a full selection of pub classics, with a pool table and a dartboard helping to conjure the pub atmosphere in your own garden. A garden room interior can comfortably be designed to fit a full-size pool or snooker table, or alternatively a table football or table tennis set. To complete your pub games room, you install a bar or a smaller pub table. This can help you to create the ultimate pub experience from your own home, perfect for friends and family. Opting for a garden game room design that catches the light can make it ideal for summer afternoons.
A Video Gaming Den
A garden building can be the perfect location for a private gaming room, creating a cosy space suitable for one or two people, or a larger area designed around multiplayer gaming nights. Much like a home cinema, installing a projector and surround sound speakers within your room can take your gaming experience to the next level, and a garden building can give you the space you need to make it. You can opt for a large sofa or even a state of the art gaming chair, and you'll even have space for a beer and snack fridge.
A Poker Room in Your Garden
Another great garden games room idea is to construct your own poker space within your garden. Replete with a poker table, chairs, and the iconic hanging lights needed for late-night sessions, your outdoor space could play host to a full local tournament.
You can further complement your poker room with a cocktail bar, and an automatic card shuffler, or you can even install a roulette table within a larger room to make your very own garden casino. The setup of your poker room could also be perfect for playing board games, doubling up as a family space.
Interior Design Ideas for Your Garden Games Room
Once you've decided on the ideal garden games room concept, whether that be a computer game haven or a casino room, you'll have a huge variety of options for design, both in terms of the layout of your room and the decorations you place within it.
Layout Ideas For Your Garden Games Room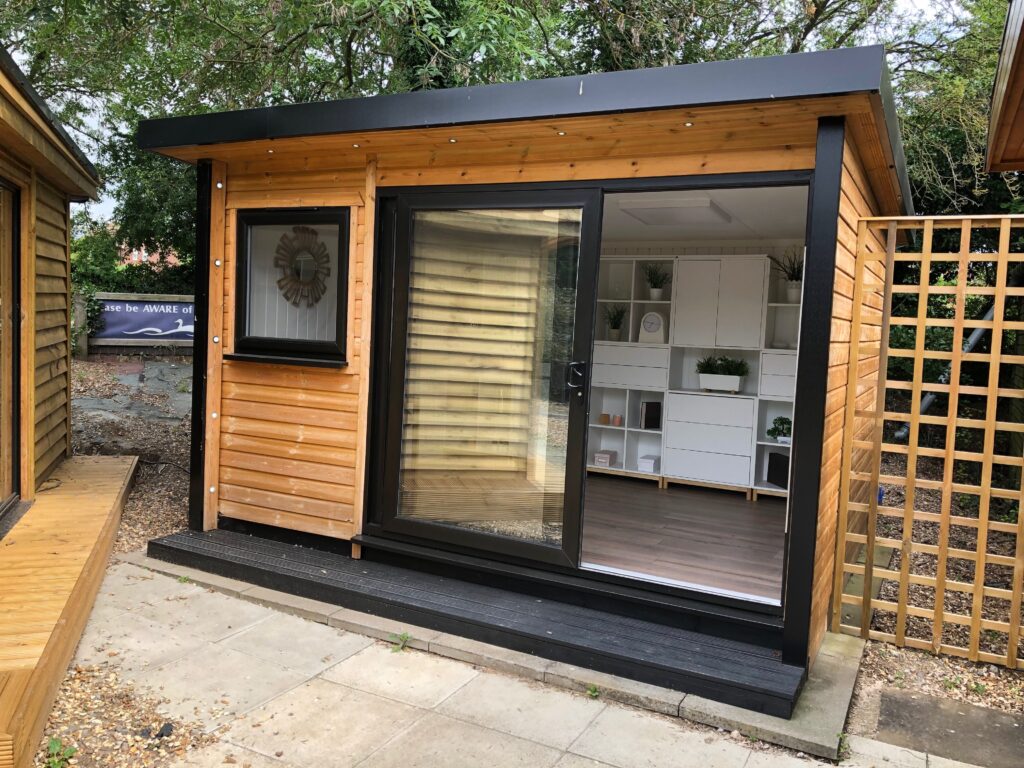 With our garden rooms you'll be able to customise the size, layout, and design of your new space. This means that you could build a small video games room within a city garden, or create a larger pub games room within your garden. You'll also be able to customise the number and location of windows, allowing you to optimise sunlight within a pub games room interior, or limit glare in a video gaming room.
We offer a range of standardised designs that can be customised through our website, with choices like The Pod suited to smaller games rooms, while the Modern could be used to create a stylish poker room.
The Best Decor Choices in a Garden Games Room
Decoration will bring crucial personality to a garden room, helping you to create the perfect entertainment space. You can decorate the walls with framed art or posters, or install shelves decorated with plants around your room. You can tie these into the theme of your space, with classic pub posters or poker rulesets.
A solid wooden bar can be a great addition to a pub games room or a poker room, or alternatively, a traditional fold-open globe bar could be installed with whiskey and tumblers. Within a gaming room, you might want to opt for blackout curtains to fully immerse yourself, allowing your space to double as a home cinema.
Garden Games Rooms Designed and Installed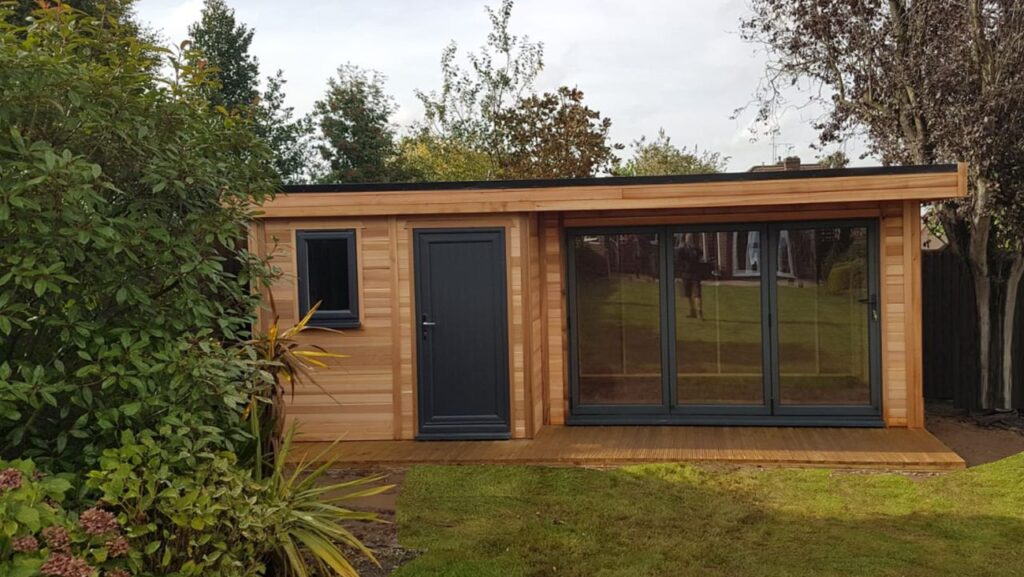 Warwick Buildings creates bespoke garden buildings, perfect for a garden games room. Our fully customisable design process allows you to determine the size, style, and layout of your timber building, whatever garden games room idea you choose.
Our team will design, build, and assemble your garden room, usually completing installations within the day. Through our website, you can explore our full range, using our configurator tool to design your ideal garden room, and receive an instant quote for parts, assembly, and installation.
Find out more about our garden games rooms today.