Garden Games Room
A quality garden room is an amazing way to add a social and entertainment space to your home, built to your specifications and insulated for use throughout the year. Warwick Buildings produces and installs bespoke wooden games rooms, perfect for everything from a pool or snooker table to a poker den.
Build Your Garden Games Room
Design Your Bespoke Garden Games Room
Our online configurator allows you to plan your ideal garden room, picking dimensions, cladding, window placement and more from a range of striking designs, before giving you an instant quote for materials, delivery, and assembly. Whether looking for a smaller garden games room for computer gaming, or a large garden room for entertaining friends and family, we can construct and assemble it for you.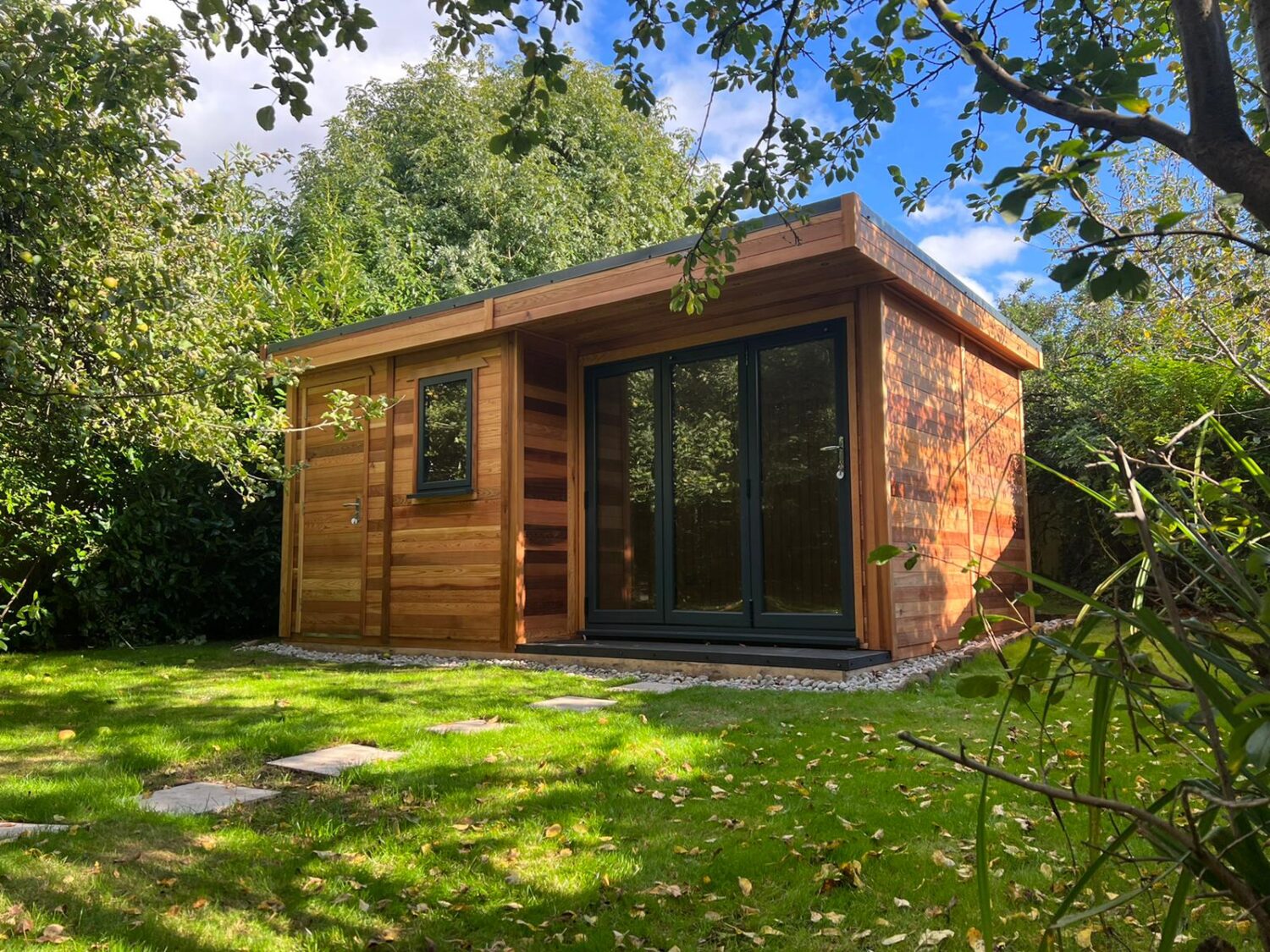 Garden Games Room
Prices Start From £10,000
Bespoke Design Process
Instant Online Quote
Choice of Laminate Flooring
Choice of UPVC Windows and Doors
Fully Insulated For Year-round Use
Wired For Mains Power
Assembled by Our Team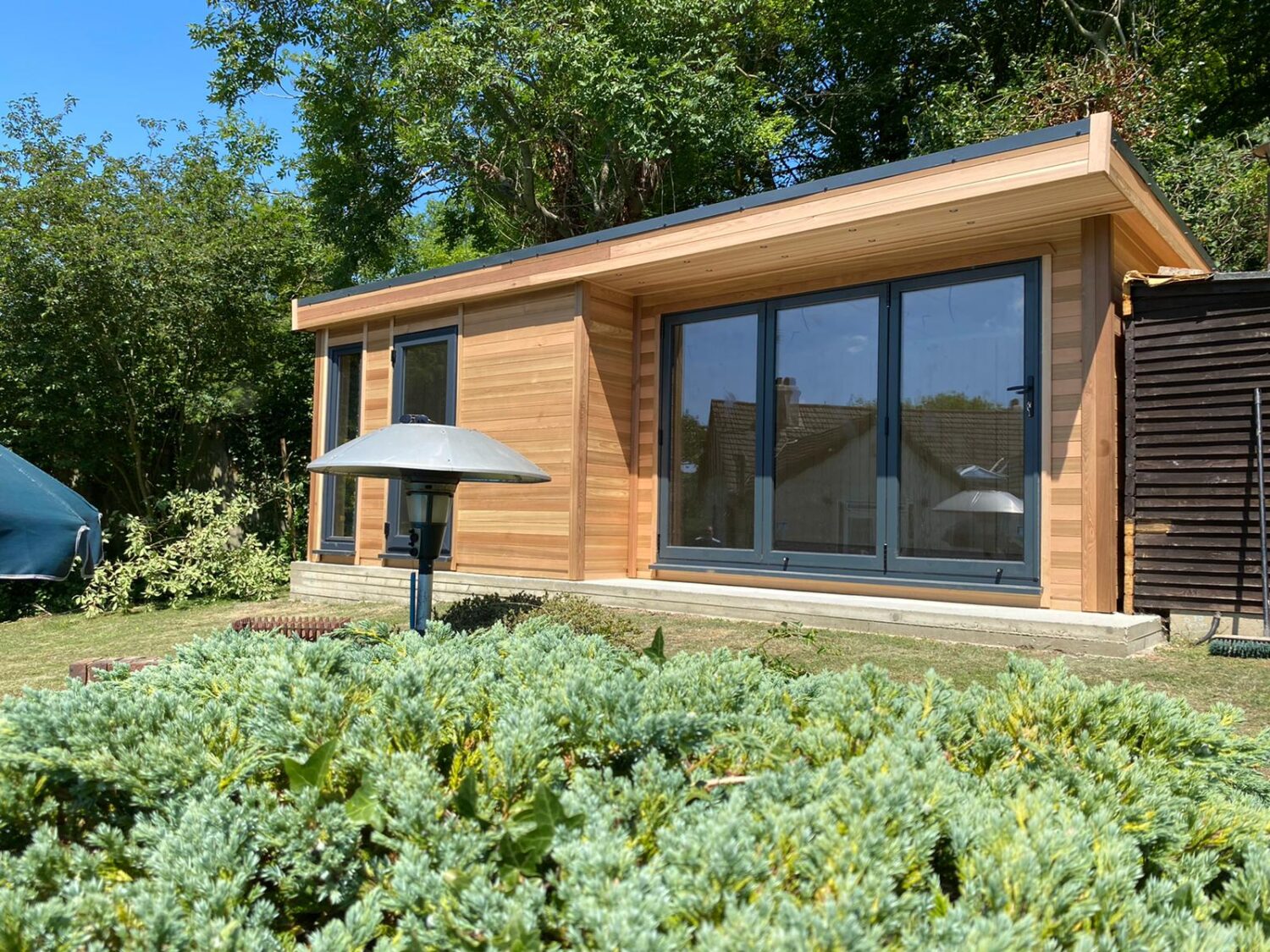 Our Bespoke Design Process
Our online configurator tool allows you to precisely design your ideal garden room, with a suite of customisation options. We can then provide you with an instant quote for the cost of your garden games room, including delivery and installation.
Build Your Garden Games Room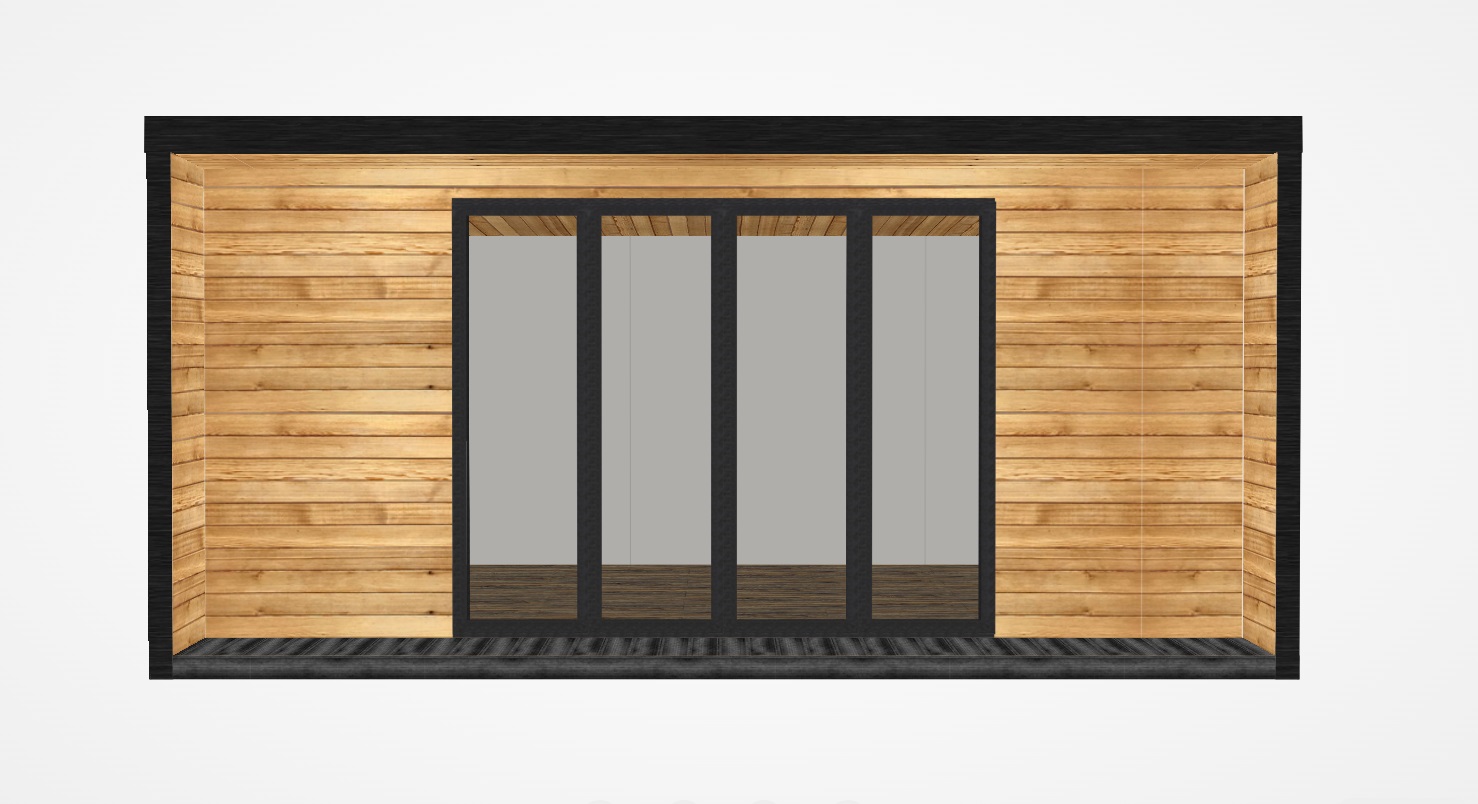 The Benefits of a Games Room For Your Garden
A garden games room will create a brand new social space within your garden, that can be used for a variety of entertainment purposes. For those looking to expand the living area of their home, installing a garden room will be considerably quicker and more cost-effective than building an extension.
There are many fantastic garden games room ideas, from building your own pub games room replete with a pool table, a dartboard, and a bar, to making a video gaming haven within your garden. It could be the perfect location for a full-size table tennis table. A garden room will also allow you to host your friends within a dedicated, luxurious space, perfect for regular social activities from poker to board games to Dungeons and Dragons.
Your games room can be decorated as you see fit, helping to foster an inviting and relaxing atmosphere. Whether looking for an entertainment space for the family, a place to bring friends together, or just a private space for one or two people to play video games within your garden, our range can accommodate all of your needs.
Our Range of Wooden Garden Gaming Rooms
We build bespoke garden games rooms from a series of designs, which cater to various size and aesthetic considerations. Within our range, you'll find designs like the Traditional, which will blend excellently within a more rustic countryside garden, and choices like The Pod, which can comfortably fit within a small city garden. Our bespoke design process can allow you to tailor the design around your needs, from a small garden space for computer gaming to a large games room designed to fit 6 or 7 people around a table.
It also means that you can place UPVC windows specifically to catch light within your garden, or to avoid visibility from one or more sides. We offer both longer screen windows perfect for catching the light, and smaller windows designed to encourage air circulation.
Lighting and power can also be customised, with extra sockets available should they be needed in a computer gaming room, or perhaps to power a range of arcade cabinets. Visually, you'll be able to choose the laminate flooring, the exterior wooden cladding, and the interior wall lining of your room. Our garden rooms come insulated as standard, with a choice of Rockwool or PIR insulation, and you'll be able to choose from double or triple glazing, ensuring that your garden games room will be suitable for use throughout the year.
Testimonials
Excellent & prompt response to queries

Wonderful product, exactly what we wanted. Exemplary service at every stage. Excellent and prompt response to queries... Jake particularly awesome!

Mr Young

We are delighted with our Contemporary Garden Office

We are delighted with our Contemporary Garden Office. From visiting your beautiful showroom, right to finishing , all has been excellent. Very helpful staff, clear and easy to use website, very pleasant team who erected building. Well made, well insulated, great value. Thank you very much.

Mr & Mrs Bunce

Recommended by a friend

A friend recommended me to Warwick Buildings. Glad they did. 5 stars all round.

Mr K Bailey

Loving the garden office

I've known Warwick Buildings for a long time and I've been daydreaming about working from home in my very own garden office for years. Finally I've managed to connect the loose ends together, and I am now enjoying the increased enthusiasm that I get from the improved vista that overlooks the valley below. It's certainly been worth the wait.

Alice T

30 Years old – still looks fantastic

I'm finally returning as a customer, as I would like 2 buildings for the house I'm moving to in Norfolk. The last one is 30 years old and still looks the same as the day it was put up. No rot, no decay - just a brilliant building. The overhangs really protect it, and I've only re-felted it once in all that time. I'm delighted you're still in business as I'm not looking anywhere else for the new ones.

Mr Ford
Explore Our Garden Room Range
Warwick Buildings have been producing high-quality garden buildings for over 3 decades, earning a reputation for excellent products, prompt turnarounds, and friendly service. Our bespoke rooms are the perfect way to create a space in your garden for everything from a gaming room to a garden office, a home gym, a hobby room, and much more. Quality is at the forefront of our business, with sustainable Scandanavian timber, locally sourced UPVC windows and doors, and our own network of skilled installers.
Our website allows you to explore our range of garden games room designs, with our configurator tool helping you to fully customise your design, giving you an instant quote for the cost.
Explore our range of bespoke garden rooms today.