Bespoke Small Garden Offices
Explore our range of quality small garden offices, with extensive customisation options. Design your office today, getting an instant quote for installation.
Build your small garden office
The Benefits of a Small Garden Office
Many people across the UK have transitioned to working from home either part or full time, but often they lack the necessary space to make this comfortable, working within cramped or loud conditions. Suitable for even a compact city garden, a small garden office is an amazing way to create a dedicated work area within your outdoor space. Warwick Buildings produces a range of beautiful garden rooms, perfect for a home office. All of our buildings are fully insulated, with lights and mains power as standard, offering everything you could need to create a comfortable and attractive work environment in your garden..
Each of our range of garden rooms can be customised extensively around your needs. Everything from the dimensions to the height to the interior and exterior panelling will be up to you, letting you create the ideal work environment whatever your job may be. Through our website, you can use our configurator tool to design your ideal garden building, receiving an instant quote for manufacture, delivery, and assembly.
Build your small garden office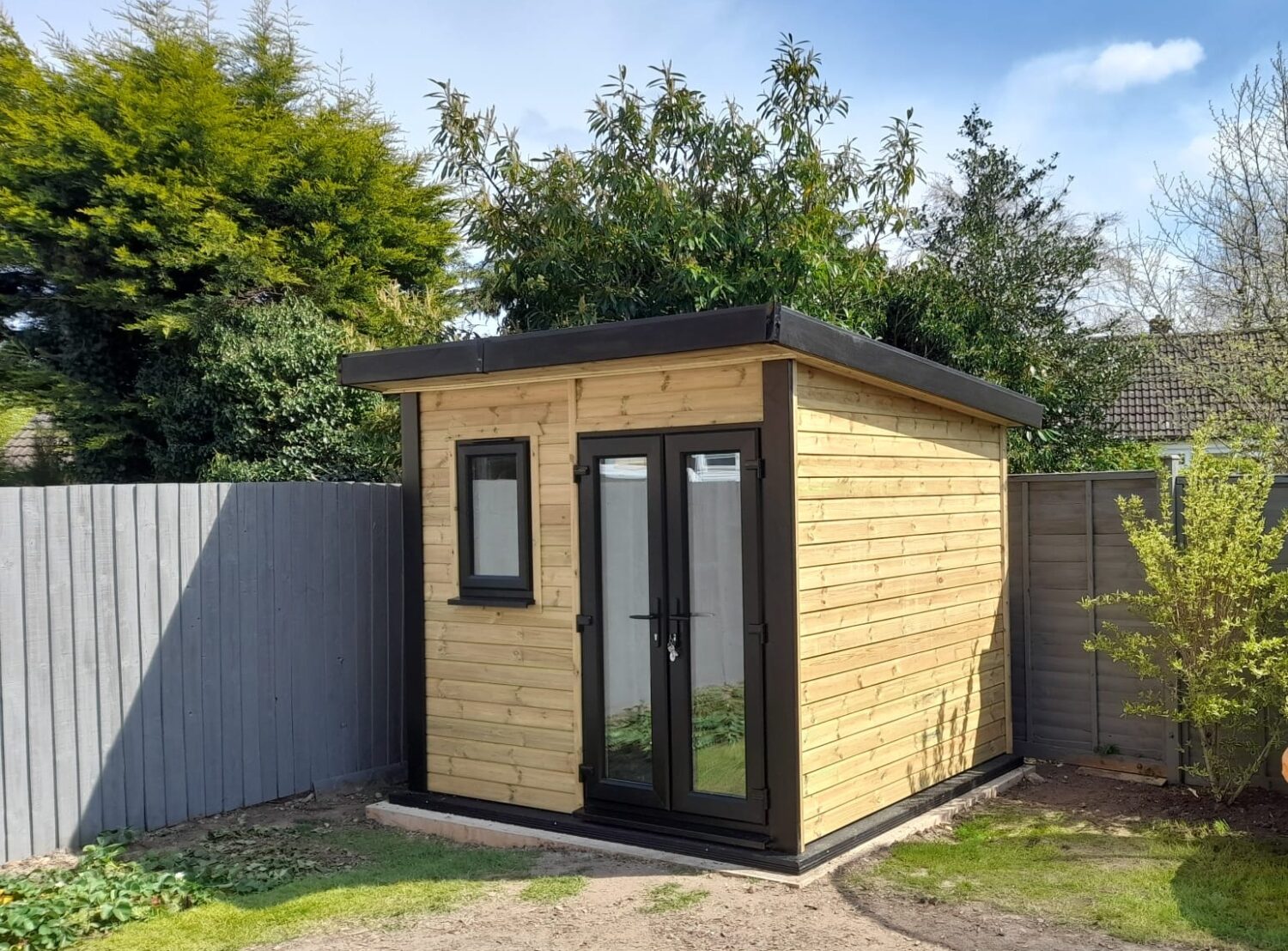 Small Garden Offices
Starting from £10,000
Range of Stylish Designs
Extensive Customisation Options
Choice of UPVC Doors and Windows
Choice of Cladding
Range of Laminate Floor Options
Insulated as Standard
Wired For Power With Lights and Sockets
Assembled by Our Team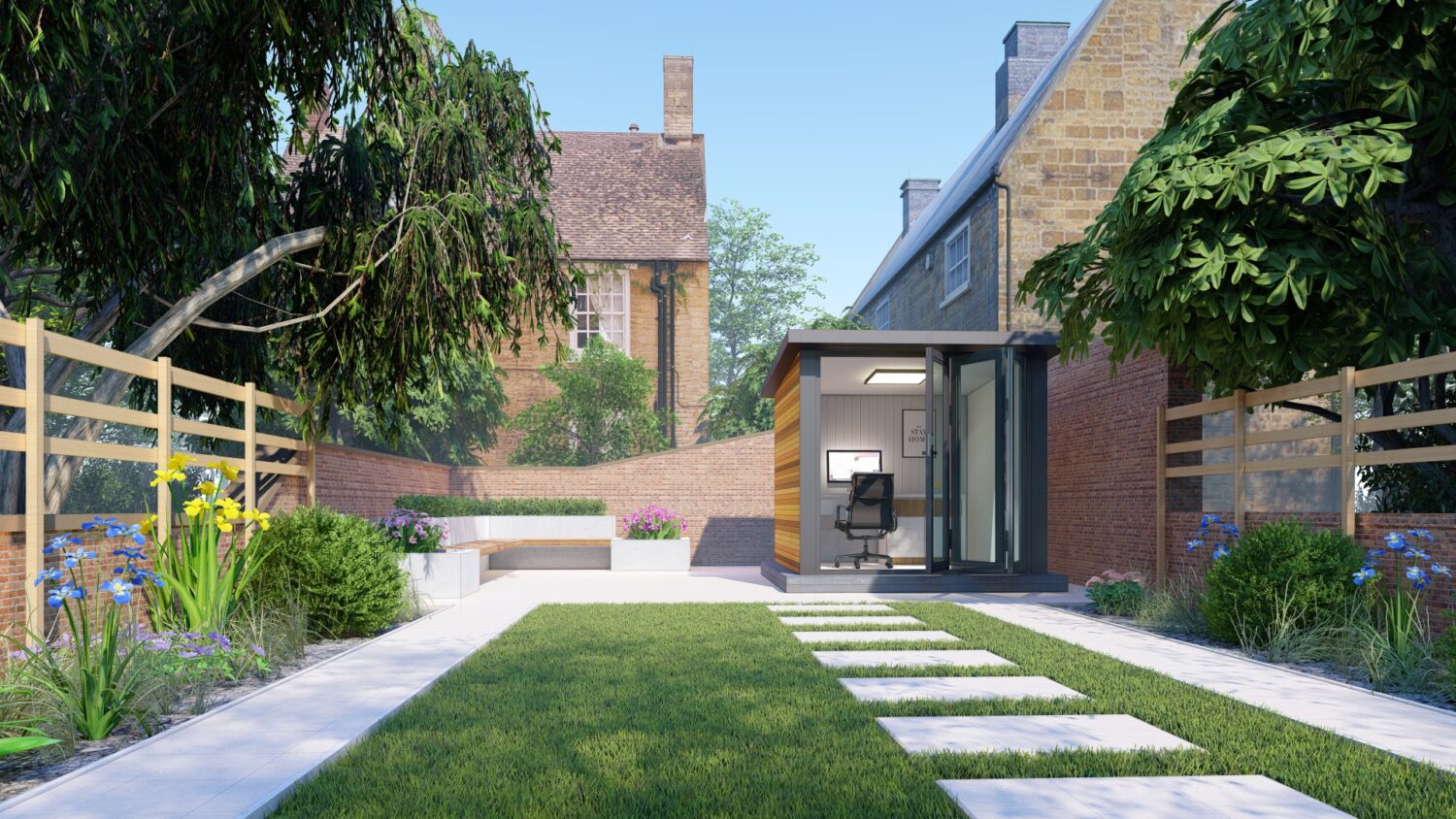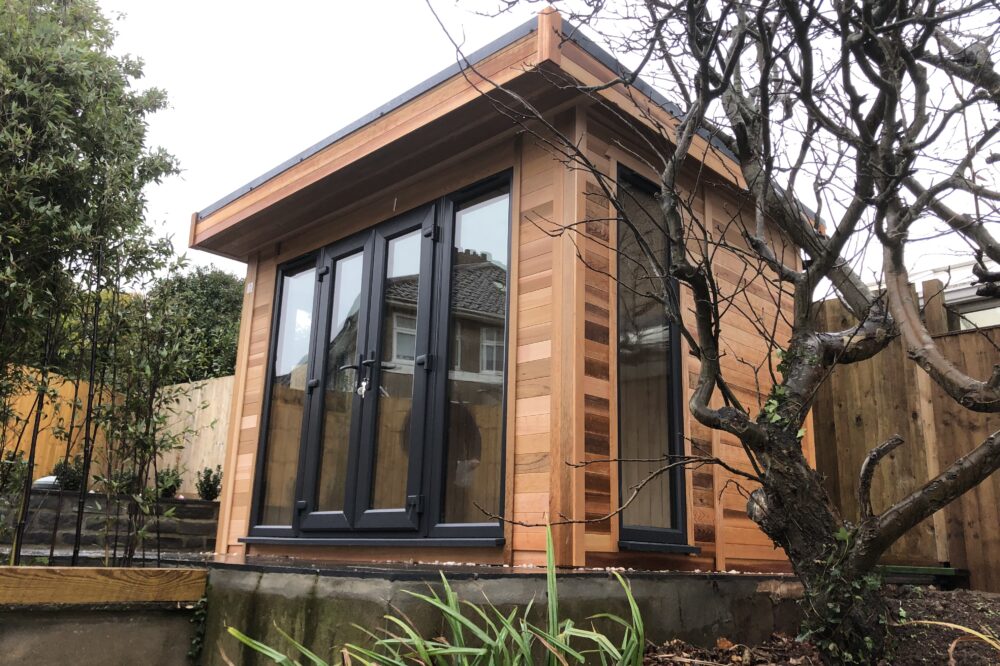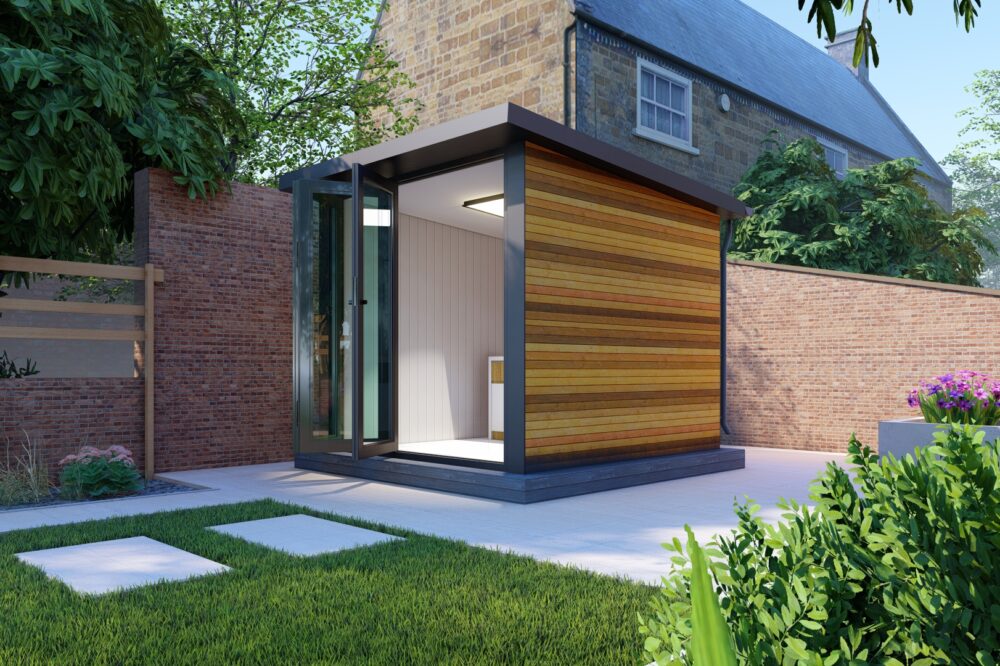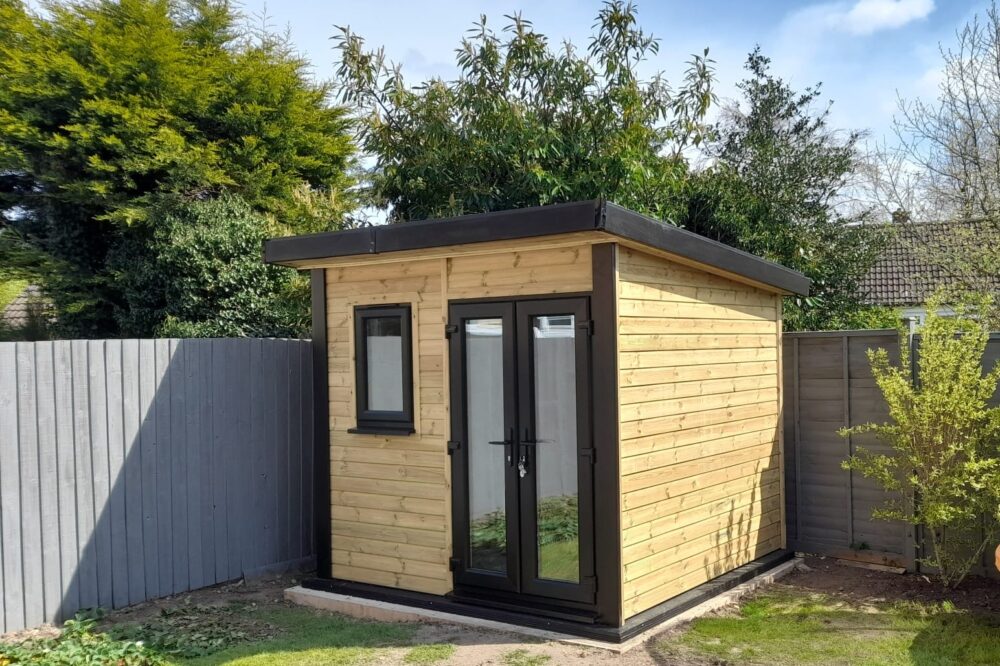 Could You Benefit From a Small Garden Office?
A quality garden office functions in much the same way as an extension, adding extra living space to your home. If you are currently working from home in unsuitable conditions, or looking to work from home in the future, then a garden room can be a great solution, creating the space you need without having to move properties or pay for an extension.
A small garden office will comfortably be able to fit a sturdy desk, an ergonomic chair and a monitor, the essentials of most modern work setups. There should also be space for shelving or a printer unit, if needed. Alternatively, you can create a small garden office for other businesses, such as a small photography studio or a workshop.
A clear benefit of having a dedicated, private space within your garden to work from is that it creates a work environment that is distinct from your house. This can help you to concentrate when working and to relax when in your home, with a clear divide between the spaces. A small garden office can be the ideal way to work from home, creating a high-quality living space within your garden.
Our Bespoke Design Process
Warwick Buildings offers a range of attractive garden room designs, many of which are perfect for building a small garden office. Our Box Office and Contemporary models both come in 2.6m x 2.4m dimensions, while our Studio and Pod designs can both be manufactured in a 3.2m x 2.4m size. All of our small garden office designs are easy to customise through our online configurator tool, allowing you to select the dimensions, height, cladding, and other design features. This helps our customers to order a product specifically tailored to their needs and the size of their garden, be that a compact city garden or a larger rural one. It also allows them to pick models meeting their aesthetic desires, with both modern and more rustic looks available.
You can also customise the type, size, and number of windows in your small garden office design, allowing you to attract sunlight into your workspace or specifically block it out to avoid glare. The look of your small garden office can also be decided by you, with several options for both external and internal cladding, alongside several shades of laminate flooring. You can opt for a small garden office pod, with several windows on one side to attract light but none on another to avoid glare.
Once you've designed the ideal garden building through our site, you'll be able to get an immediate quote for manufacture and installation, with our skilled team of installers often completing work within the day. We emphasise quality at every stage, designing our buildings to last for many years with minimal upkeep.
Insulated Garden Offices For All UK Seasons
Insulation is standard within our whole range of garden office buildings, with a choice of Rockwool or PIR insulation. Our windows and doors are double glazed as standard, with the option for triple glazing available. This means that our insulated garden offices are fully usable throughout both summer and winter, ensuring that your workspace is comfortable year-round.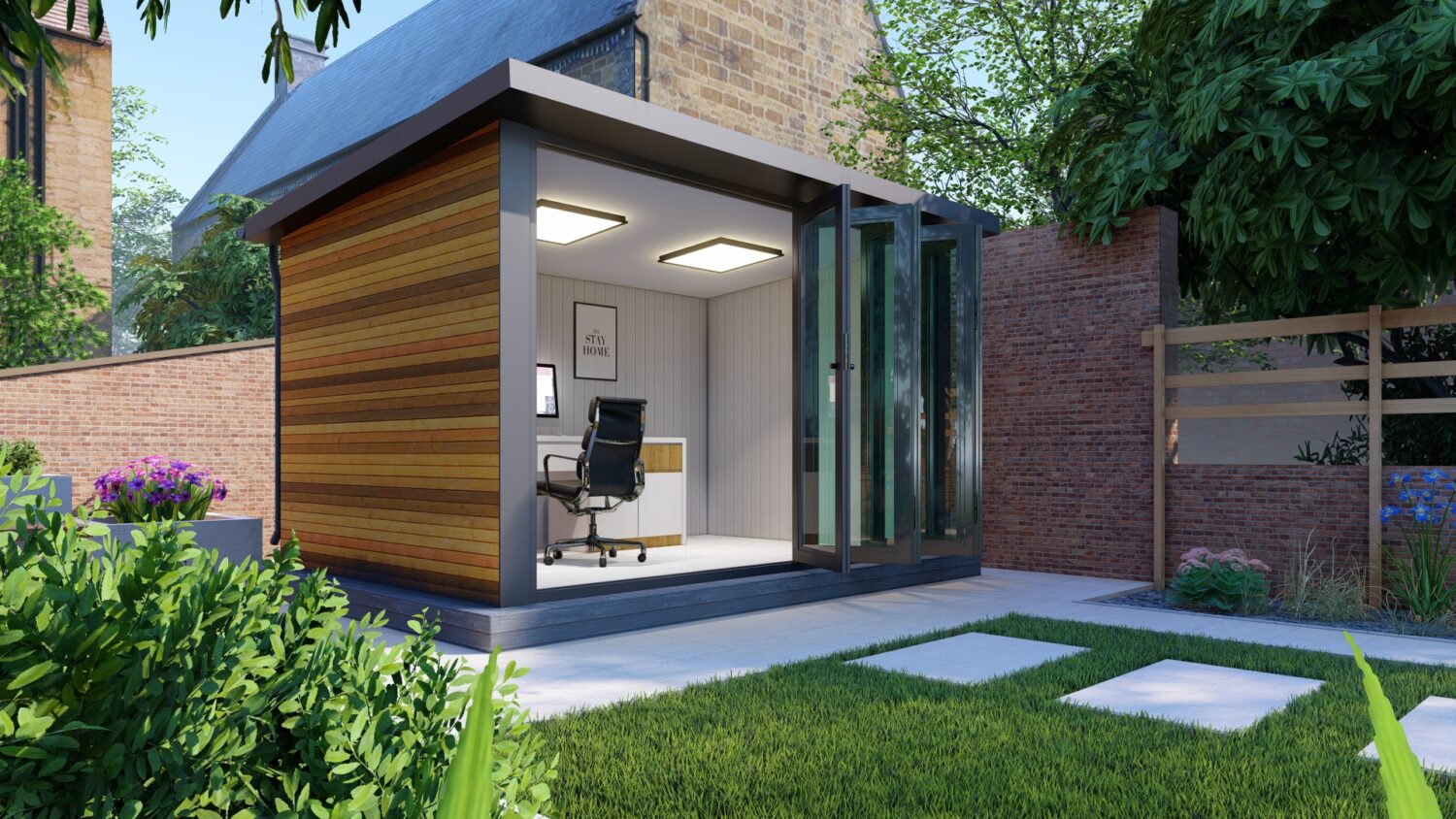 Design Your Perfect Small Garden Office Today
Warwick Buildings have over three decades of experience producing high-quality timber buildings, offering an excellent product that can be fully customised to the needs of our customers. If looking to build a small garden office or shed office, our service allows you to choose a beautiful design, tailor it to your needs, and get an immediate quote for manufacture and installation.
Our garden office designs balance style with practicality, with models suited to city gardens and others perfect for countryside escapes. Whatever your needs, we can build a fantastic bespoke garden building for you.
Explore our garden offices