Garden Snooker Room
Invest in a new garden snooker room for your outdoor space. Enjoy time with loved ones, increase your property's value, and embrace unhindered versatility.
Design Your
Garden Snooker Room
Build Your Own Garden Snooker Room
Plenty of homeowners enjoy a game of snooker or pool, but they are unable to dedicate enough space in their home for a proper table. Without investing in an expensive and time-consuming extension, you can create more space by instead investing in a garden snooker room.
Our bespoke garden buildings are quick to install, incredibly spacious, and a stylish touch for any outdoor space. Set aside the stress of planning permission and building regulations, and build a stunning snooker room in your garden today.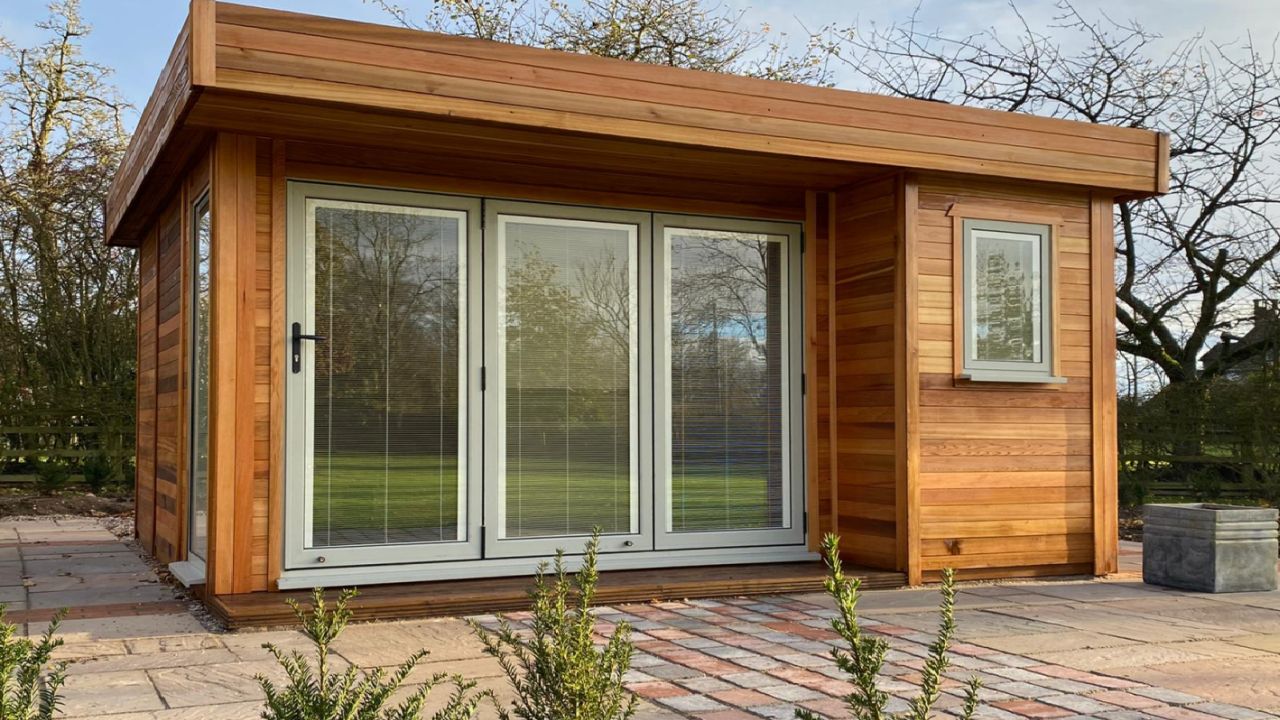 Garden Snooker Room
Prices start from £17,500 – or just £210 per month
Virtual Building Designer
Instant No-Obligation Quote
Custom Joinery, Flooring, and Cladding
Fully Insulated as Standard
Wired For Lighting and Mains Sockets
Built for You on Site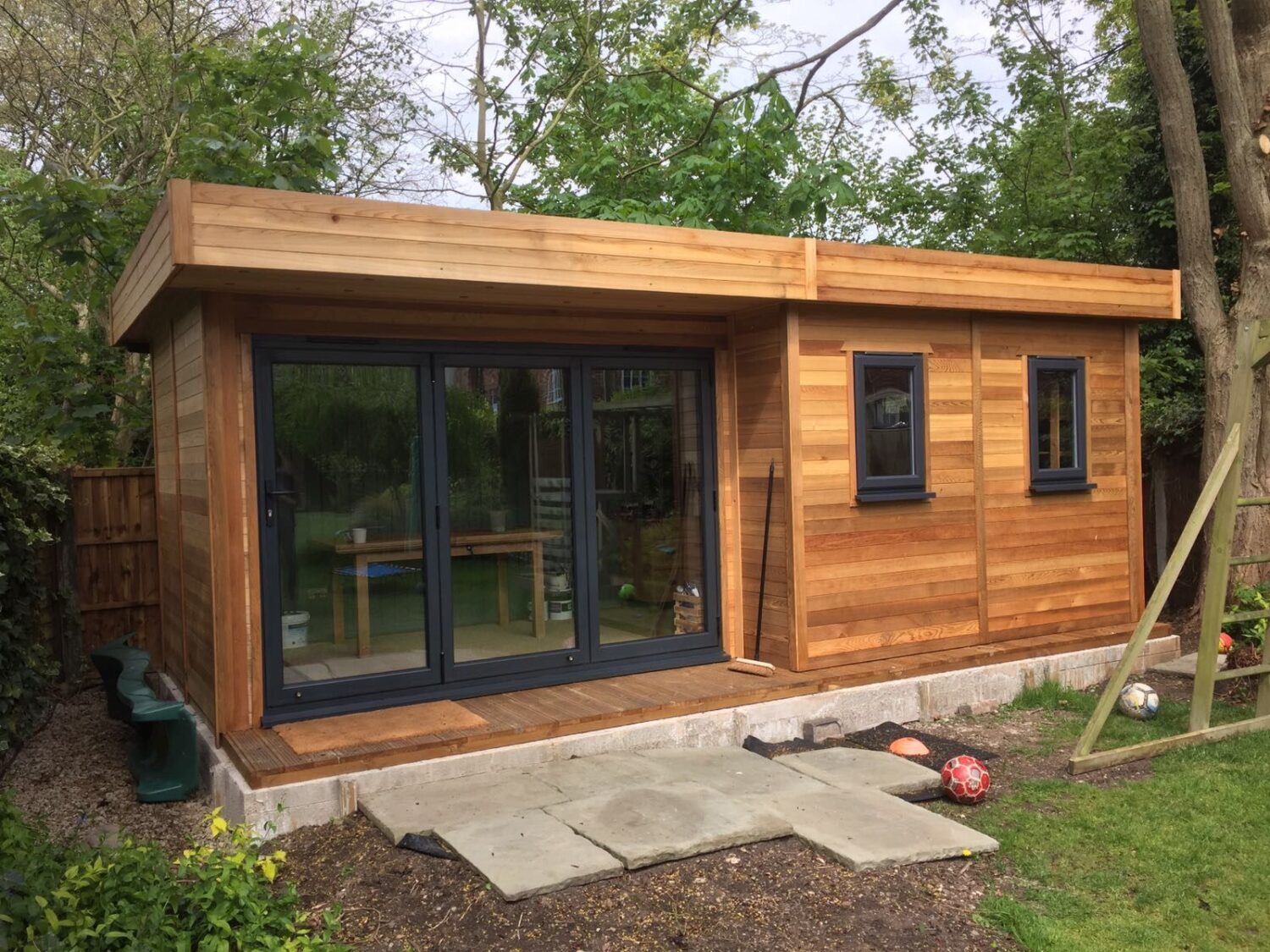 The Benefits of a Garden Snooker Room
A Place to Enjoy Quality Time With Loved Ones
Your own garden snooker room is the perfect place to spend time with those you care about. Our garden building designs are fully customisable, meaning you can create just the right environment.
A garden snooker room can also be used for more than just snooker – why not fit a dartboard to an adjacent wall for more competitive fun, or even set up a garden bar in one corner, and keep refreshments flowing while you and your friends enjoy a game or two.
An Investment in the Future
If we guarantee one thing, it is that a garden snooker room is a solid investment – especially if you are someone who is hoping to sell your property in the future.
We construct every piece of our garden buildings, from the foundations to the joinery, with impeccable care and attention. The end result is an attractive and high-quality build in your outdoor space that will certainly become a valuable commodity for prospective buyers.
A snooker room from Warwick Buildings, at its core, is a garden room – which can be used for just about anything. From a place to conduct business to spending time unwinding with loved ones. The possibilities are virtually endless, so if future buyers, or you, want a versatile space that can change to suit your needs at any time, then invest in a garden building from us today.
No Planning Permission Worries
Most of our builds are considered permitted developments as a standard. A garden snooker room is no different, as it will be governed by the same laws and regulations that apply to garden rooms generally.
As long as your garden snooker room is no taller than 2.5 metres and is located at a minimum of 20 metres from your home, then there will be no need to worry about acquiring planning permission. Even so, before you embark on the project, we recommend checking with your local council that your designs comply.
Our Range of Garden Snooker Rooms
When planning your garden snooker room, you must first select from our range of garden building designs. Each has its own look and strengths, and it is up to you entirely which you choose. All will work well as a garden snooker room, or even a more eclectic garden games room, if you would prefer a more adaptable space.
What is the feeling you want to conjure? The overall aesthetic you are trying to nail? Browse the range and see which fits best with your existing vision.
Our range includes:
Still not sure? For a garden snooker room, we recommend the Modern Garden Room, as it offers the most spacious dimensions – which are perfect for fitting a full-sized snooker table as well as room around the sides for players, seating, and even the option of an internal wall for sectioning off areas of interest.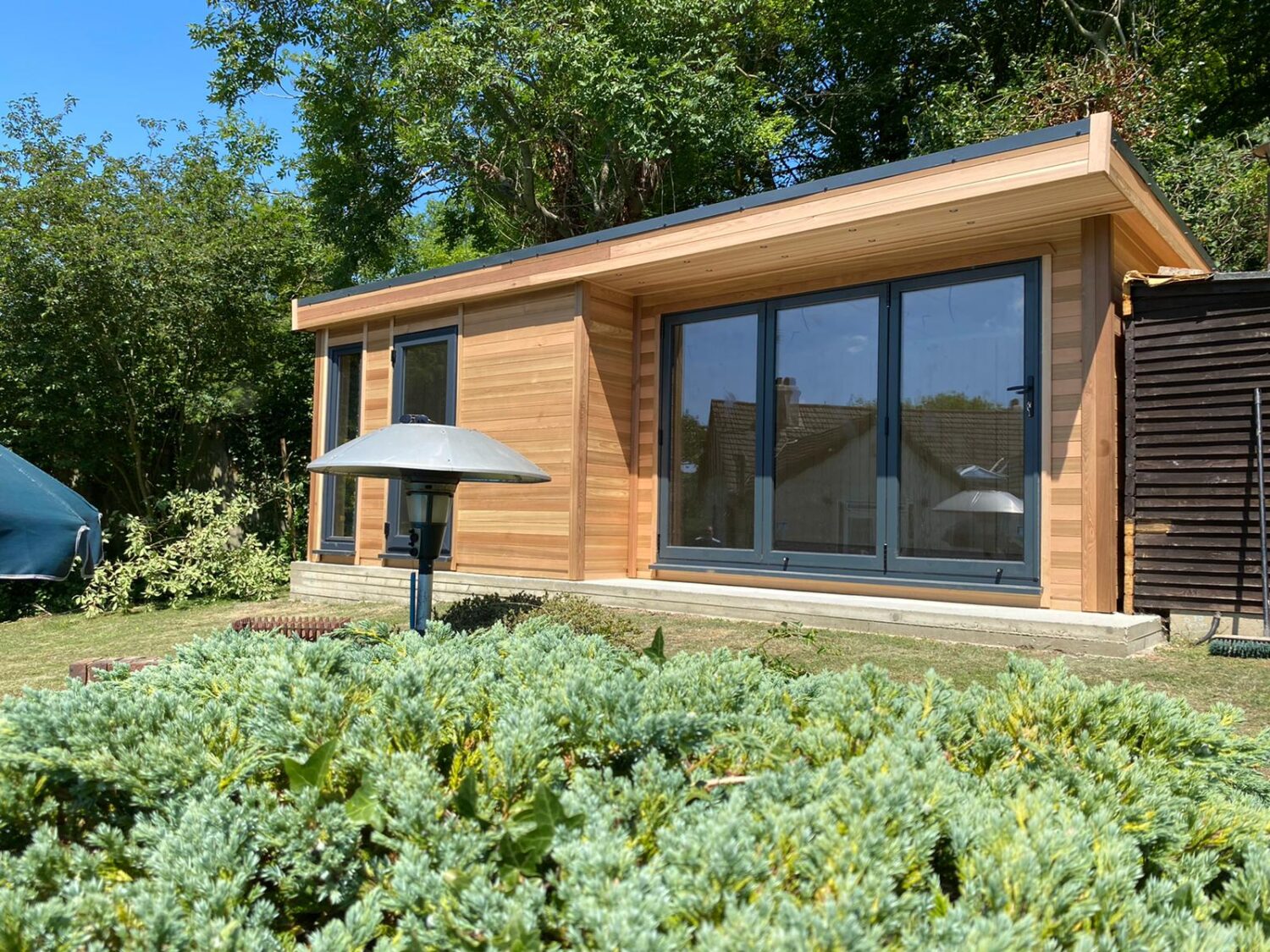 Bring Your Design to Life
With our intuitive configuration tool, you can map out the exact specifications of your new garden snooker room in real time. See it come to life before your eyes, and easily adjust the building materials you would prefer, the exact dimensions, what type of windows and doors you would like and where they should go, and even the option of plug socket chrome type and lighting layouts.
The best part is, this state-of-the-art tool is free and only one click away.
BUILD YOUR GARDEN SNOOKER ROOM
Get Your Instant Quote Today
Warwick Buildings have three decades of experience crafting high-quality garden buildings that truly stand the test of time. We use sustainable Scandinavian timber, as well as locally sourced uPVC doors and windows, all sourced from our conscious network of suppliers.
If you are budgeting for the upcoming project, know that we also offer full financing options via our trusted partner, Pegasus Personal Finance.
From the moment your design is settled, our team gets to work precision cutting each and every piece of your new garden snooker room, to your exact specifications, and then delivering straight to your door in just a few weeks. Sit back and leave it to our skilled craftsmen to build your new garden snooker room and see to all relevant quality checks.
Explore our range today and make the first step towards the garden snooker room you have been waiting for.
GET IN TOUCH