How to Prepare Your Garden Room for Airbnb
How to Prepare Your Garden Room for Airbnb
With the right planning, decor, and know-how, garden rooms make fantastic guest rooms, and renting them out on Airbnb offers a great opportunity to bring in some extra income. But how exactly can you make the switch and start earning on your investment?
In this guide, we will walk you through everything you need to consider to successfully launch your garden room on Airbnb. From navigating legal permissions and building regulations to outfitting the space with must-have features, we have you covered.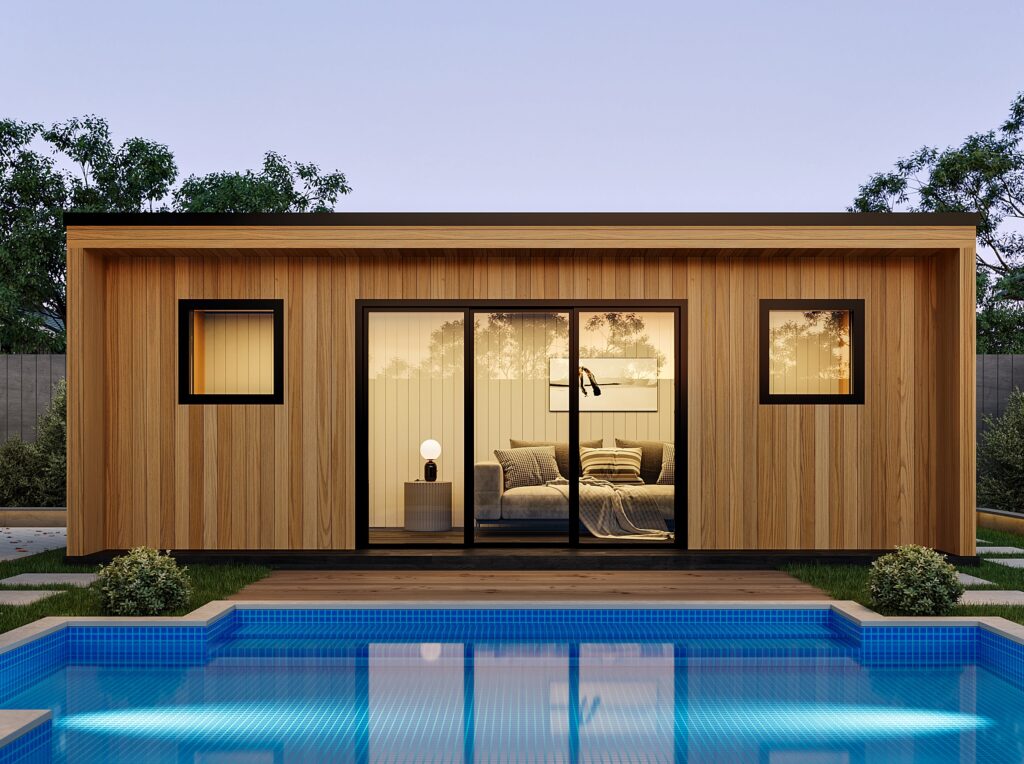 Planning Permissions & Building Regulations
Before listing your garden room on Airbnb, it is crucial to ensure you have any required planning permissions and adhere to key building regulations. Failure to do so could result in fines or even being forced to cease rentals.
The requirements vary based on factors such as location, number of days rented per year, amenities offered, and whether the garden room is fully separate from the main home or not, which all of our designs are.
Some other important considerations are:
If your garden room has cooking facilities like a kitchenette or a bathroom, and you would prefer to restrict access to the main house, then permission is usually mandatory. This will class your garden room as a self-contained living unit.
In London, renting any structure for more than 90 days per year requires planning permission, as this also classifies it as a self-catering property and will be held to business rates. Outside London, the threshold is longer, at 140 days.
If your home or garden room are listed buildings, permission is required for rentals regardless of amenities or days rented.
Noise and disturbance to neighbours should be minimised, especially for attached garden rooms. Soundproofing between units is advised.
Providing proper fire safety features like alarms, extinguishers, and escape routes is also essential. All gas and electrical features must comply with building regulations to be insured and licensed for rental use.
We recommend consulting your local council's planning department before proceeding with Airbnb listings, to fully clarify permissions unique to your property. With the right approvals in place, you can then confidently market and monetise your garden room knowing everything meets regulations.
What Makes a Garden Room So Perfect?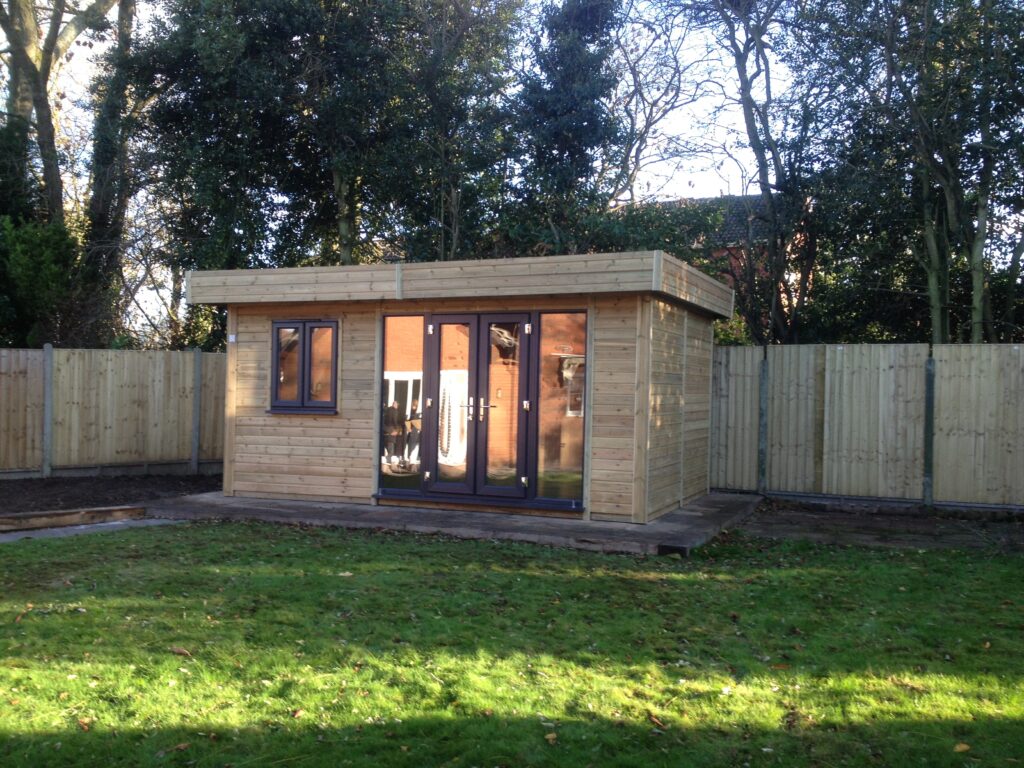 Plenty of homeowners rent out spare rooms in their homes via Airbnb, but if you are going to be home most of the time, you may be after a more private solution.
A separate garden room keeps your home protected whether you are in or away, allowing renters to come and go freely from the standalone unit without disturbing the main house.
Garden rooms are also extremely versatile by nature, and take incredibly well to redesigns, meaning that if you already have a garden room set up in your outdoor space, getting it Airbnb-ready will be easier than ever. Every garden room we produce is designed with flexibility in mind.
But where should you start?
Design & Amenities
When preparing your garden room for rentals, how you design and outfit the space is key to making the most of your bookings, and landing higher ratings.
Size
Consider airflow, furniture spacing, and ease of movement when planning dimensions and layout. We offer spacious garden rooms from 7.4 x 4.2 metres, which work well and allow for separate sleeping and lounging areas. But if your budget is stricter, you could opt for something slightly smaller.
If you are in the planning stages and are struggling to find your ideal dimensions, contact our team for a bespoke quote.
Layout
Easy access for bringing luggage in and out is crucial. A layout near the home with a paved path is ideal, versus tucked deep in the garden. If space will allow, you could also provide a separate, lockable entrance to keep your main house intrusion-free.
Must-Have Amenities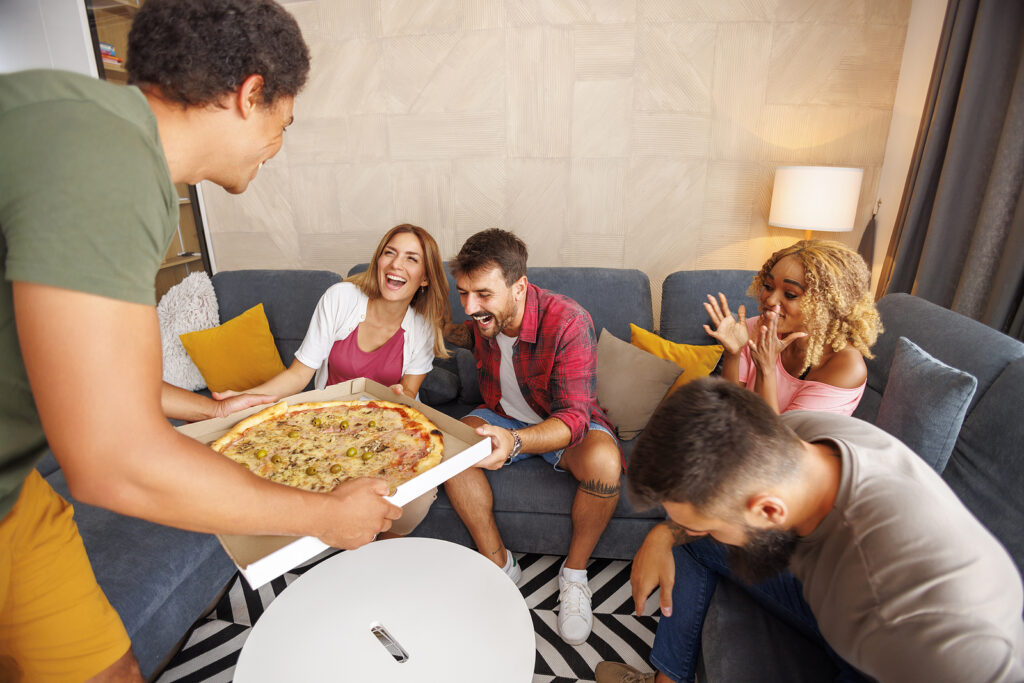 The right amenities require an extra investment but truly maximise comfort, convenience and reviews. Give guests everything they need for an enjoyable stay, including:
Reliable WiFi coverage is a top guest priority. Install a strong router and maybe even a wireless extender to ensure optimal bandwidth. Access to TVs with available streaming apps is also a plus. All of our garden rooms come wired electronically as standard, with your choice of outlets.
Include small appliances like a kettle, microwave, and mini-fridge so guests can enjoy basic meals and beverages without house access. An en-suite shower is a major perk too, if feasible.
Comfortable furniture like a bed, sofa, chairs, and tabletops are essentials. You could also provide storage options, such as wardrobes and shelves. We also advise offering plenty of accessible lighting fixtures around the garden room.
Extra Touches
Outdoor garden furniture offers a great way for guests to lounge during the summer months, or just to get some fresh air. Most of our garden room designs come with entrance decking, ideal for shoe storage or small-scale seating. Get in touch for bespoke options.
Welcoming guests with small treats like bottled water, snacks, coffee pods, and breakfast pastries can be a lovely touch. Fresh flowers, books, magazines, and games can also create a homey feel in your garden room.
Styling & Decor
Decorating your garden room with welcoming colours, furnishings, and accents is key to wowing guests of any kind, be they friends, family, or Airbnb-ers.
Colour Palette
Use a light, neutral colour palette for maximum appeal. Off-whites, beiges, pale blues, and muted greens create an airy, soothing vibe – but still maintain professionalism. You could also incorporate light texture and comfort with an assortment of linens, throws, and pillows.
Furniture Essentials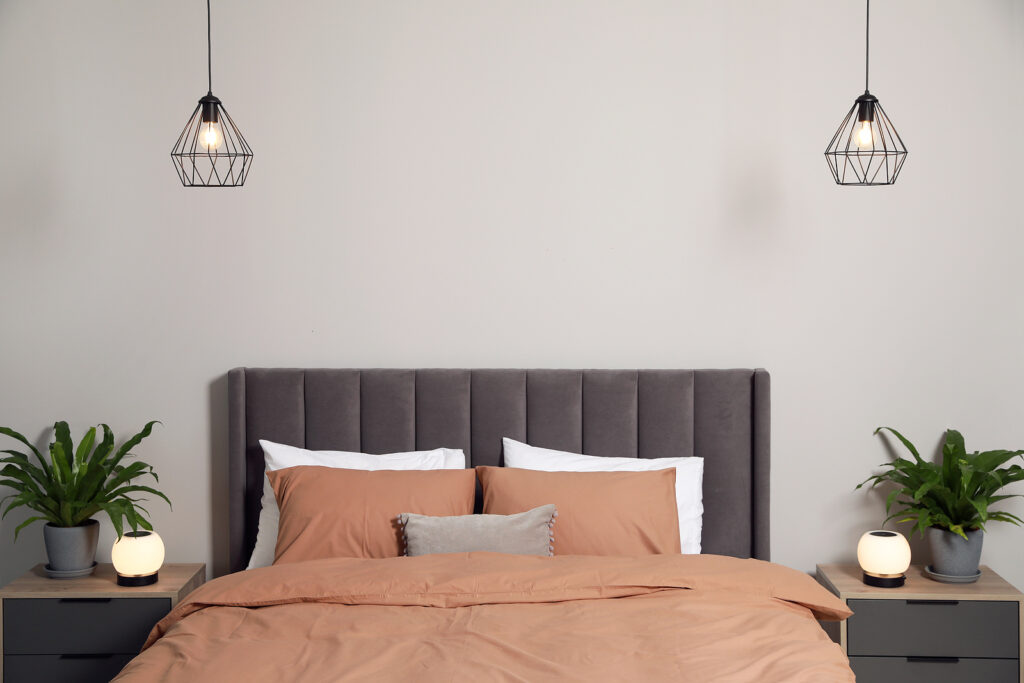 Choose a high-quality queen or king-sized mattress, ideally with a stylish and robust frame, and dress it with crisp, white sheets. Then add a comfortable sofa or accent chairs for a small living space, including small tables, lamps, and maybe even a desk.
You can stow extra bedding, towels, and other supplies in wardrobes or storage benches, to maintain a neat but spacious feel.
Key Equipment
Most garden room Airbnbs will feature kitchenettes, as space is usually tighter. So try displaying items such as mini-fridges, microwaves, and kettles on organised kitchen counters or bars. And be sure to stock them with plenty of glasses, cutlery, and dishes.
If your garden room does not feature a sink, you could provide a space for guests to leave their used items or allow them to wash up indoors.
Finishing Touches
Houseplants will add life to any space, and our garden rooms specifically feature large windows perfect for keeping most species alive and well with minimal care.
You can also hang framed nature prints and mirrors for a little bit of extra, inoffensive visual interest, as well as plush blankets for additional cosiness.
Create Your Perfect Airbnb Rental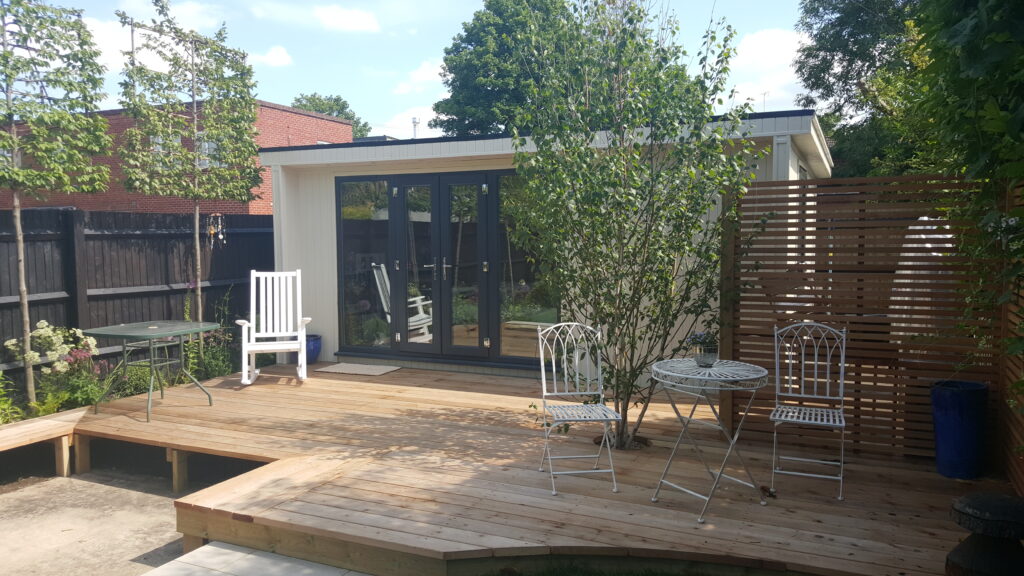 If you are still yet to build your own garden room, and are considering using one for Airbnb rentals, or any other function, we offer a stunning selection of garden rooms that can be fully customised to meet your every need.
Choose from a range of Traditional, Contemporary, and Modern styles, and tailor each design with custom dimensions, materials, features, and layouts.
All of our garden rooms are built to the highest standards using quality Scandinavian redwood and sustainably sourced cladding, and each design includes insulation, double or triple glazing, complete wiring, and stylish finishes that balance both comfort and function.
Try our 3D builder to conceptualise your perfect space and put together a quote that meets your budget effortlessly. The tool lets you adjust every detail from the ground up, and once your design is complete, we can get to work cutting and preparing each and every piece of your new garden room.
Ready to Become a Superhost?
Putting in the effort to properly prepare your garden room for Airbnb will pay off in the end. And if you are still in need of a garden room to prep, take a moment to browse through our full range and find a design that is right for you. And remember, our team is always on hand if you need any help or advice along the way.
With a garden room from Warwick Buildings, you will hit Superhost status in no time.