The Art of Harmonising Work and Home Life with a Garden Room
Recent times have seen a seismic shift in the way we work, with remote and hybrid forms of working taking centre stage. While this shift offers the luxury of skipping the daily commute and working in your pyjamas, it also presents a unique set of challenges. One of the most pressing? Achieving a work-life balance when your home is also your office.
The Psychology of Work-Life Balance
True 'work-life balance' is a complex psychological state that impacts your well-being, productivity, and even your relationships. When your office is just a few steps away from your living room, the boundaries between 'work time' and 'personal time' can easily blur – and this lack of physical separation can lead to mental fatigue, increased stress, and even burnout. 
So, how do you create a mental and physical space that allows you to delineate between work and play?
Garden Rooms as a 'Third Space'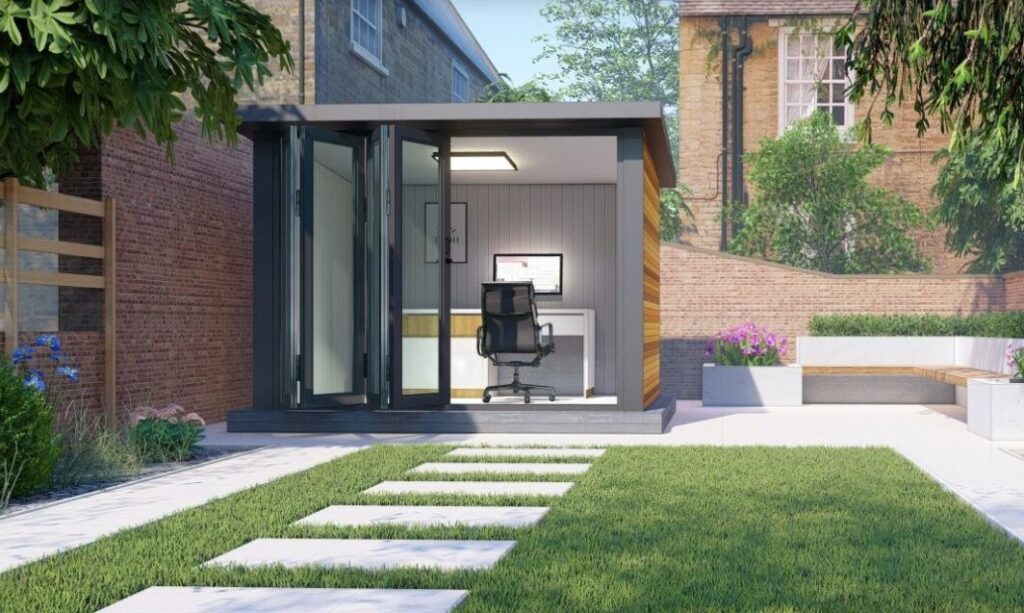 Enter the 'third space,' a concept that's gaining traction among remote workers and psychologists alike. A 'third space' is neither your home nor your traditional office; it's a separate environment designed to bridge the gap between work and personal life. And what better way to create this 'third space' than with a garden room?
A garden room offers the perfect blend of seclusion and accessibility. It's close enough to your home for convenience but separate enough to create a distinct boundary. When you step into your garden office, you're stepping into a dedicated workspace, free from the distractions of home life. And when you step out, you're leaving work behind, both physically and mentally.
By creating this 'third space,' you're not just building walls; you're breaking down the barriers to a harmonious life. You're creating a sanctuary where you can focus on work tasks, but also a versatile space that can transform into a yoga studio, art room, or even a cosy reading nook. 
Why Garden Offices Are a Breath of Fresh Air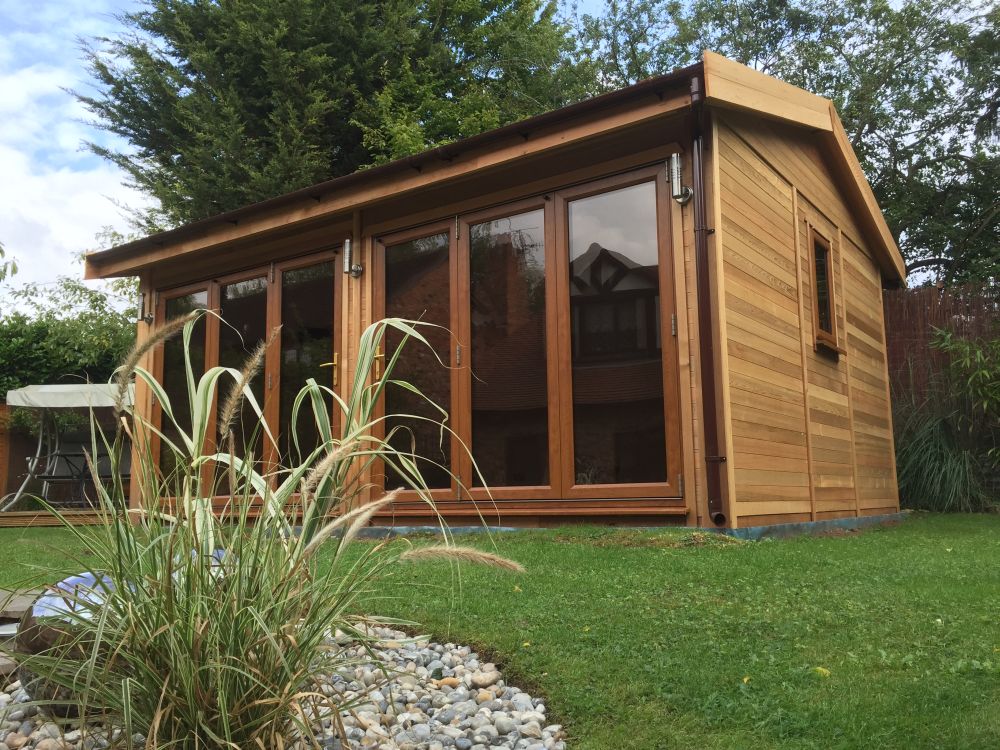 There's something inherently calming about being close to nature. The rustle of leaves, the chirping of birds, and the soft glow of natural light can do wonders for your mental and emotional well-being. Here are some of the key benefits of having a hybrid workspace in your garden room that embraces the natural world:
Enhanced Focus

: Natural settings are proven to improve concentration. Imagine drafting a report while overlooking your blooming garden.

Reduced Stress

: The tranquillity of a garden setting can significantly lower stress levels, making you more productive and happier.

Boosted Creativity

: Nature has a way of inspiring us, unlocking creative thoughts and solutions we might not have considered in a traditional office setting.

Improved Mental Health

: The simple act of stepping into a natural space can elevate your mood and mental health, providing a much-needed break from screen time.
Tips for Making Your Garden Room a Sanctuary for Work-Life Balance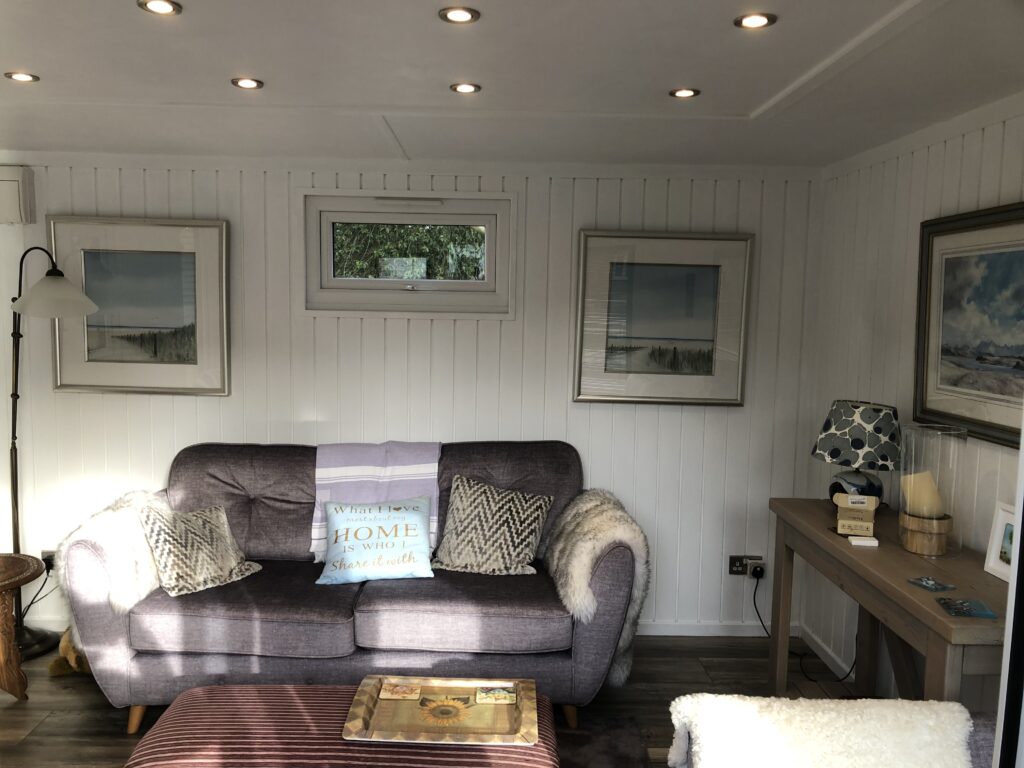 Here are some tips to help you personalise your garden room:
Define Your Needs

: Before you start, list down what you need from the space. Is it just for work, or will it serve multiple purposes?

Choose the Right Furniture

: Opt for furniture that serves dual purposes, like a desk that can also be a crafting table.

Incorporate Natural Elements

: Add some indoor plants or a small water feature to bring nature inside.

Personalise the Space

: Hang artwork, photos, or anything that inspires you and makes the space feel like your own.

Set Up Your Tech

: Ensure you have all the tech amenities you need, from a strong Wi-Fi signal to ample electrical outlets.
Customisation is key to making the space work for you. Whether it's the type of cladding or the style of windows, every element should align with your unique needs and lifestyle.
Multi-functional Garden Room Ideas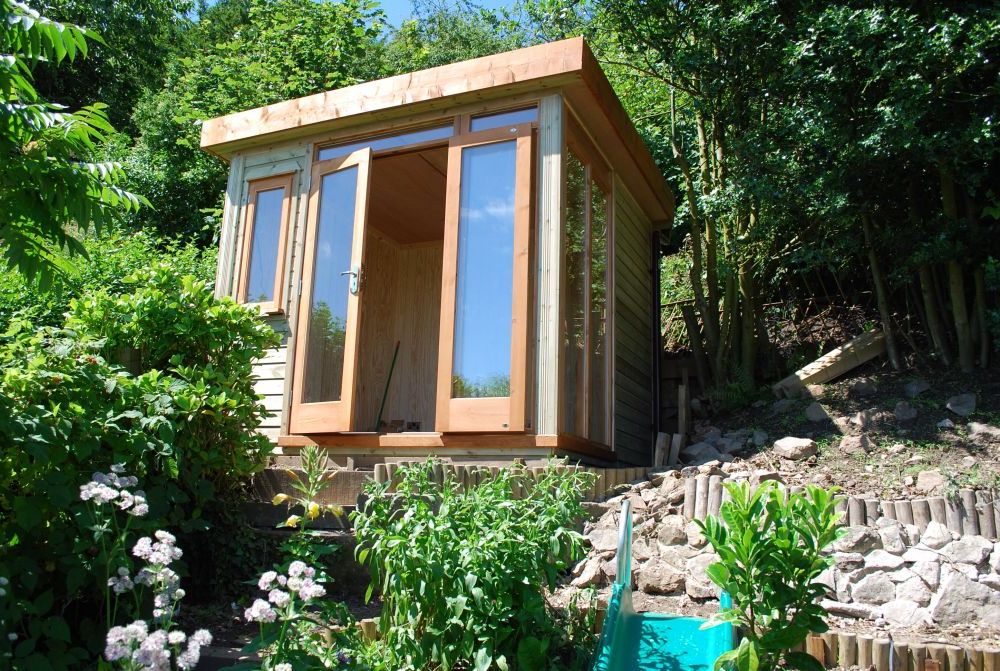 A garden room's versatility is one of its most appealing features. Here are some alternative uses for your garden office space that can contribute to a balanced lifestyle:
Hobby Room
Why not designate a corner of your garden room for your creative pursuits? Whether you're into painting, knitting, or model-building, a dedicated hobby area can be a game-changer.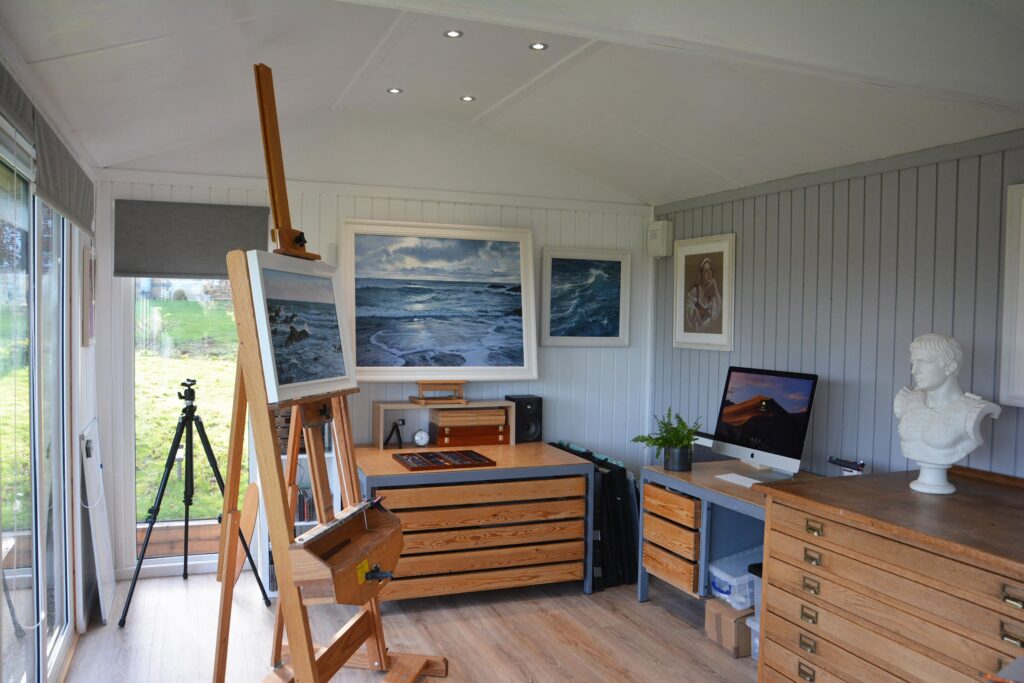 Reading Nook
Imagine a snug corner replete with a plush chair, a warm blanket, and adjustable lighting. It's the perfect setting for those moments when you want to escape into the pages of a gripping novel. 
Exercise Area
Physical well-being is as important as mental peace. Carve out a space for a yoga mat, some free weights, or even a stationary bike. The natural backdrop of your garden can serve as added motivation for your fitness routine.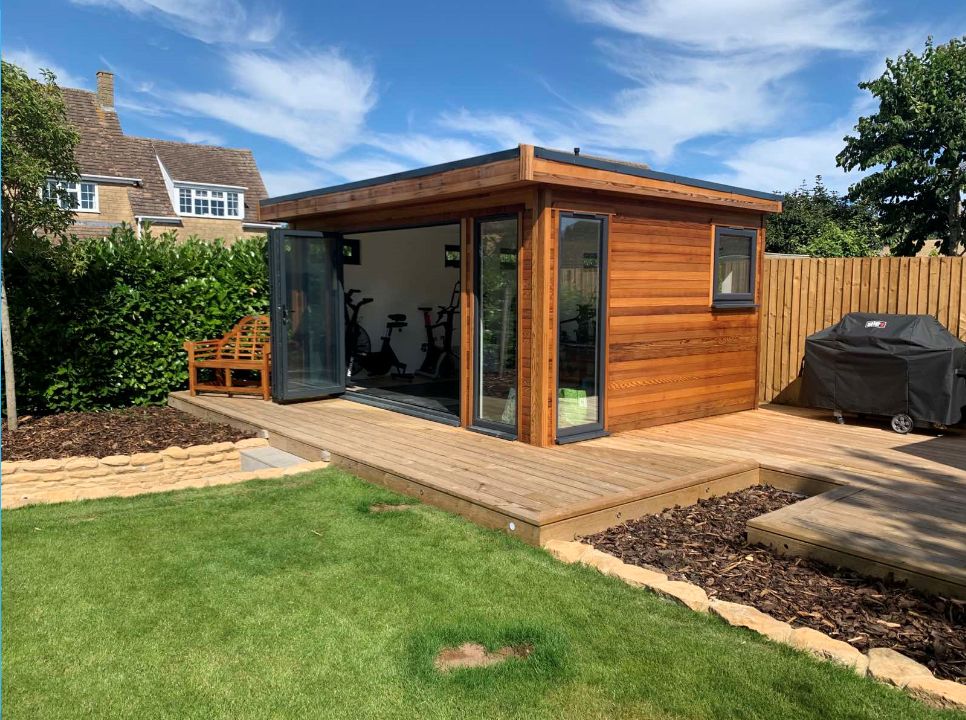 An Entertainment Room
Looking for a space to unwind and entertain? Your garden office can easily transform into an entertainment hub. Whether it's a mini home theatre, a games corner, or a music studio, the choice is yours.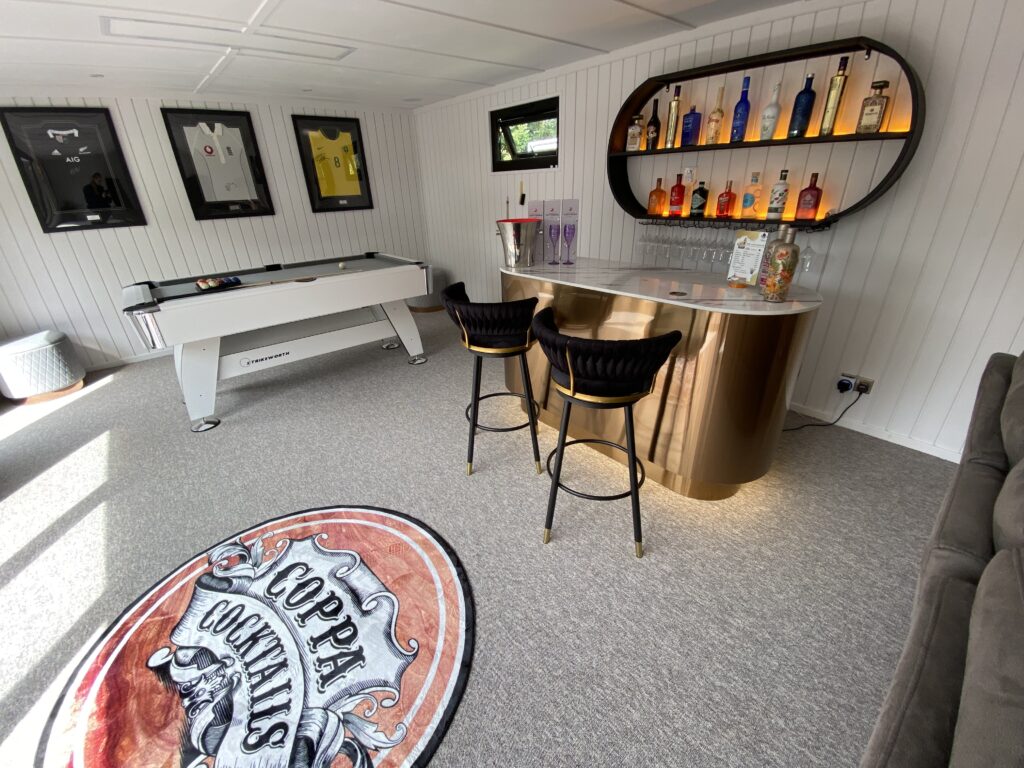 Acheive Your Own Unique Work-Life Balance Today
A garden room provides the separation needed to focus on work, while also offering the flexibility to be transformed into a room that offers a place for both work and rest, separate from a normal living space. This versatility is key to maintaining a balanced lifestyle that nourishes both your career and your soul.
If the concept of a 'third space' piques your interest, Warwick Buildings provides an array of garden rooms that can be customised to meet your specific requirements. We can empower you to design a garden room that aligns with your aesthetic tastes, work necessities, and lifestyle choices. 
With our cutting-edge design tool, you can select from a variety of finishes, fixtures, and special features to make the space truly your own. Plus, the option to incorporate internal walls and doors means you can create distinct areas within your garden room, enhancing its balanced functionality and appeal.