Reach Your Fitness Goals With a Garden Gym Room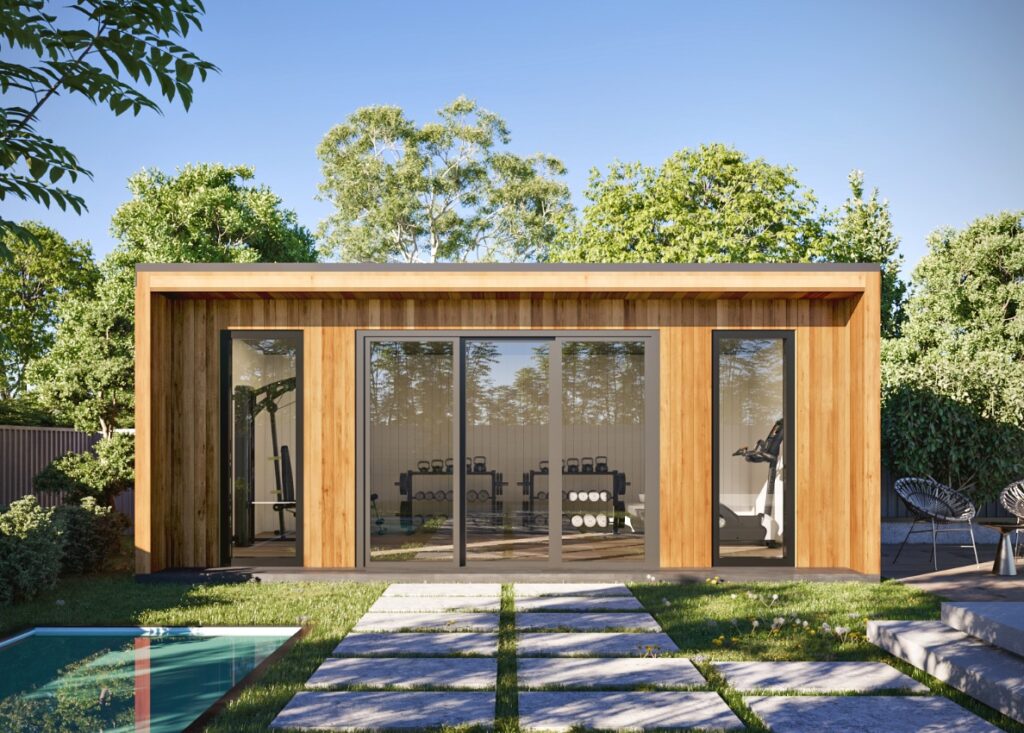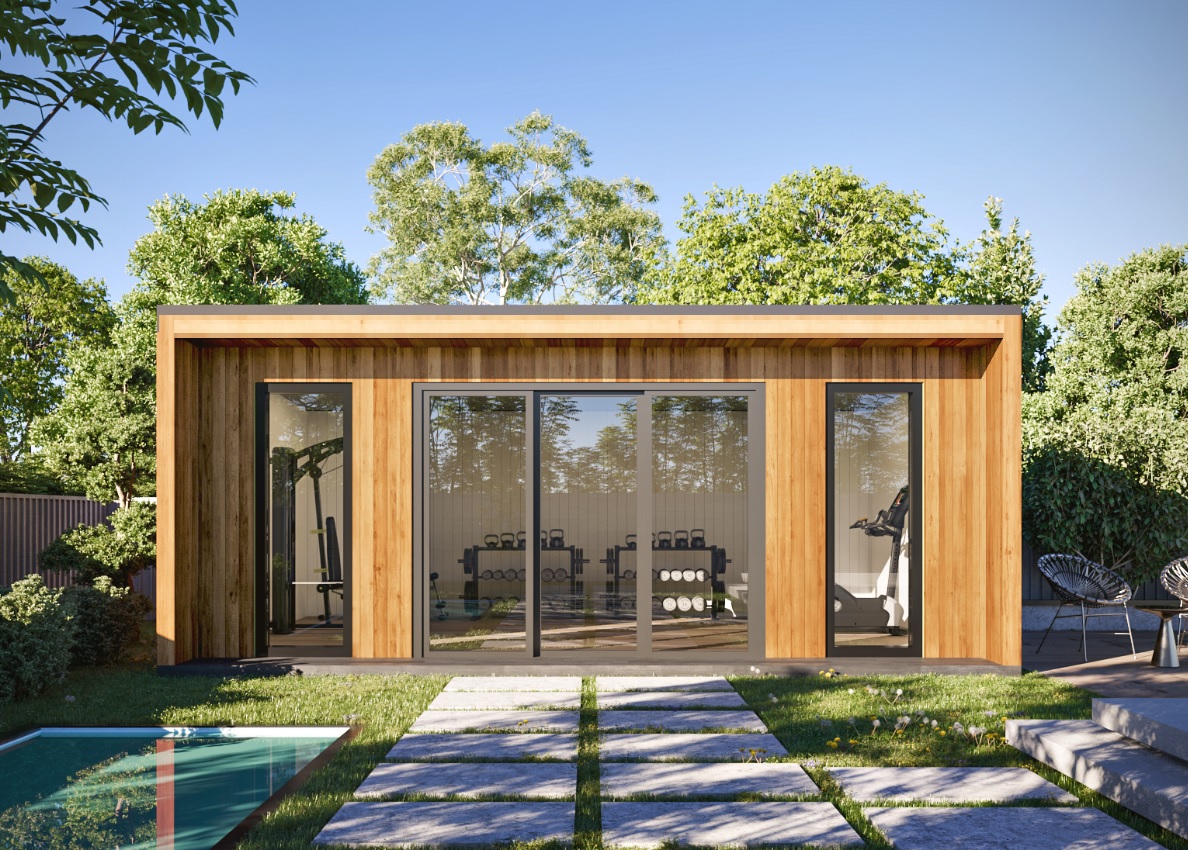 Staying committed to a regular fitness routine can be a constant struggle. Between hectic work schedules, family obligations, social events, and other priorities, it's tough to carve out the necessary time to actually make it to the gym, let alone complete a workout. 
Even when you do manage to get there, you have to deal with a laborious commute back and forth, as well as a crowded space in and around peak times. So is there any surprise that, despite the best intentions, 67% of gym memberships go largely unused?
In this article, we will explore all the motivational benefits that come with exercising in your own garden gym. From customising the layout and equipment to suit your training style to enjoying nature's beauty mid-workout, a garden gym room offers privacy, flexibility, and functionality that traditional gyms simply cannot match.
The Warwick Personal Best
Adding a garden gym room to your outdoor space, designed specifically around your workout needs, provides a convenient solution for making fitness a daily habit again With an at-home fitness space only steps from your back door, you can lift weights, sweat it out on the cardio machine, or unroll your yoga mat anytime you like. 
No traffic jams, lack of energy, expensive memberships, or waiting for machines to free up.
The Benefits of Exercising at Home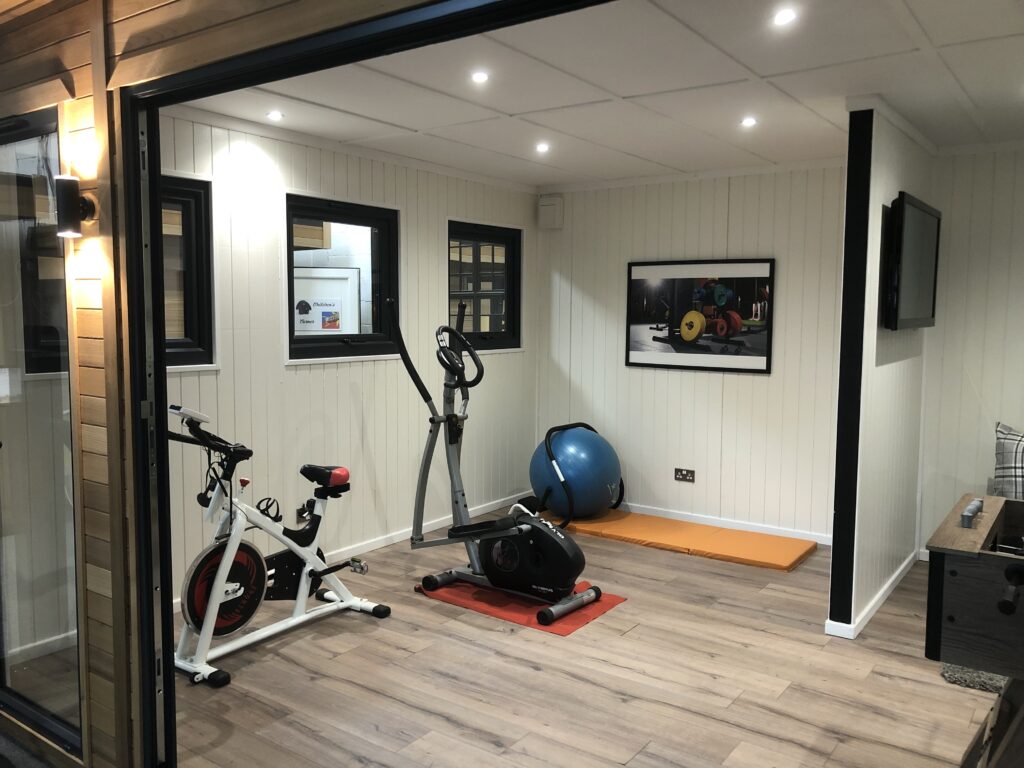 Exercising in a home gym environment provides many advantages over a commercial gym membership, including:
No More Long Commutes
Rather than getting in the car and sitting in traffic, you can start your workout within 60 seconds of stepping out your back door. Maintaining motivation is much easier when accessibility is maximised.
A Schedule That Suits You
Fitting in exercise whenever your daily schedule permits, even if only for 20 minutes, suddenly becomes realistic with a garden gym room. You dictate the timing and activities rather than coordinating around a public gym.
Privacy While You Workout
Exercising at home also provides more privacy, and helps you to avoid the crowds that can make gym workouts feel chaotic and self-conscious. Create your own peaceful routine, optimised for your fitness endeavours no matter where you are in your journey.
Equipment When You Need It
Having full control over the equipment, layout, and overall environment is another benefit. Choose gear perfect for your training style, and add amenities like mirrors, televisions, and flooring catered to your activities. This space is all yours, and can be customised to meet your every need.
A Room With a View
Finally, with plentiful windows and a choice of French or bi-folding doors, you can enjoy the fresh air and the tranquillity of your garden while you exercise, handily beating the industrial views and fluorescent lighting found in most gyms.
Designing Your Ideal Garden Gym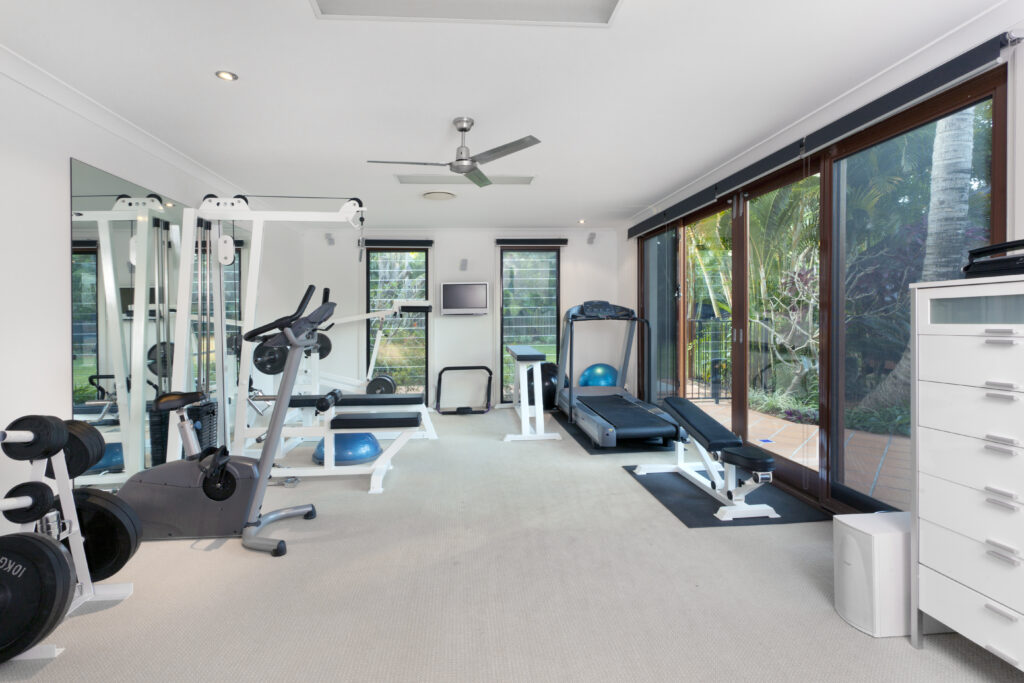 With full control of your garden gym's design, you can easily create a motivational, functional space that caters to your fitness needs.
Consider the ideal size and layout to accommodate your chosen equipment and workout style first. Then allocate space accordingly, keeping in mind the chosen position of your doors and windows. Our virtual builder is a handy tool for mapping out a new garden room. 
This intuitive platform can give you a better idea of how the finished product will look, and how much it will cost.
Furnishing the Space
How you outfit your garden gym room is up to you and the way you intend to use it. But you could start by selecting essential workout gear and equipment, such as:
Weight Training:

Dumbbells, kettlebells, resistance bands, and medicine balls.

Restance:

Weight bench, squat rack, and cable machine.

Cardio:

Treadmill, elliptical, and stationary bike.

Mindfulness:

Yoga mats, foam rollers, and balance equipment.

Martial Arts:

Boxing bag, speed bag, and gloves.
However you choose to fill your garden gym room, be sure to install rubber gym tiles or interlocking foam mats to create a comfortable, protective flooring surface. The material should cushion falls and absorb noise, yet remain easy to clean.
Decor Tips
Incorporate ample storage, like wall-mounted racks, shelving units, and storage containers to organise gear neatly when not in use.

Floor-length mirrors allow you to monitor form during classes or self-guided exercises. Consider attaching mirrors across one full wall.

A television provides entertainment during longer cardio sessions. Alternatively, you could install sound system speakers to play workout playlists.

Motivational wall decor like charts or quotes, vibrant paint colours, and plenty of lighting will boost the gym's ambience.

Ventilation and fans are a must to circulate fresh air. You could also provide a mini-fridge and ample towel storage for convenience.
Should You Scrap Your Gym Membership?
Investing in building your own home gym delivers excellent value compared to gym memberships. While equipping a full home gym requires an initial investment, quality equipment lasts for years with proper care, ensuring a cost-effective solution.
And as a bonus, adding a fitness garden room can boost your home's value for resale as well.
Take the Reins of Your Fitness Journey
With a fully equipped workout space just steps from your home, it's never been easier to prioritise your fitness and that of your family. By working with Warwick Buildings, you'll have access to our design templates, helping you make your dream studio through a simple and stress-free process.
Stop letting life get in the way and take back control with a bespoke garden gym room.