Brilliant Garden Cinema Room Ideas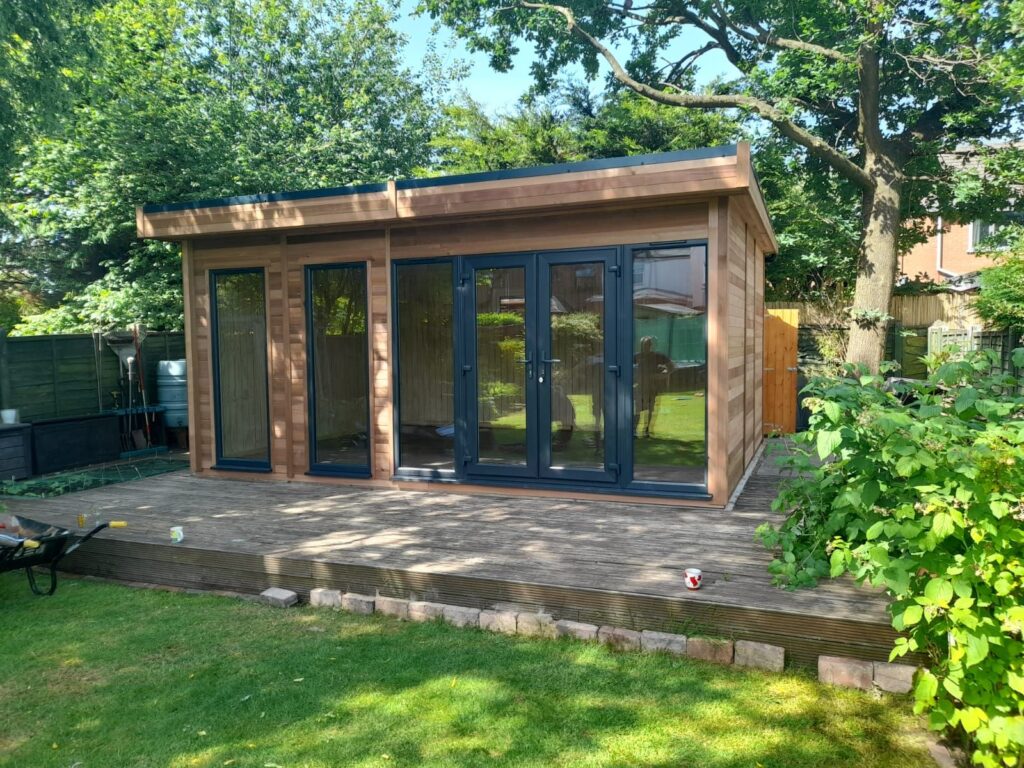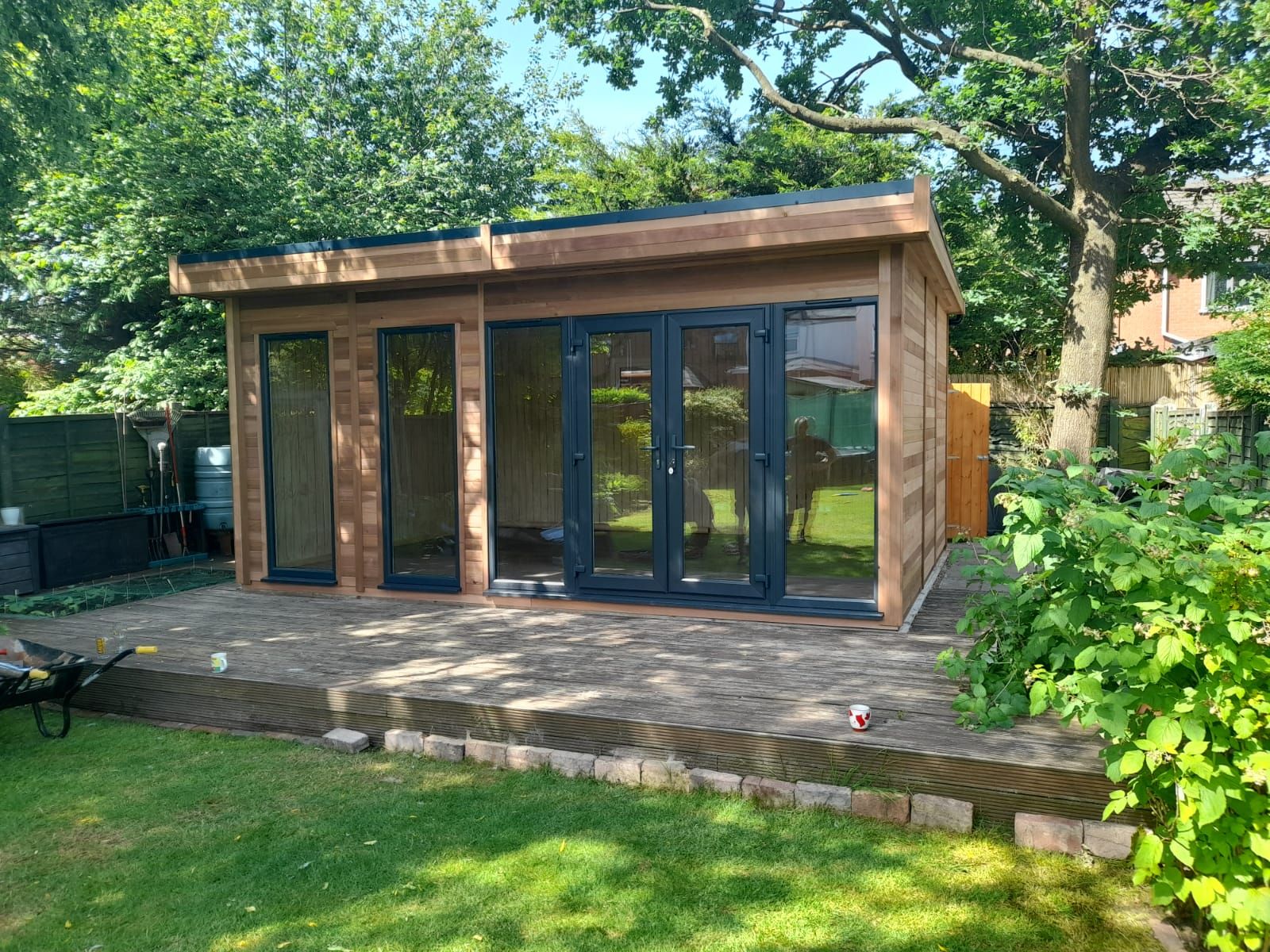 Building a garden cinema room can be the perfect use for your outdoor spaces, creating a paradise for film lovers. Whether looking for a space large enough to host movie nights for friends and family, or cosy enough to seat a couple of people, our guide will talk you through the best garden cinema room ideas, covering both layout and decoration.
The Benefits of a Garden Room Cinema
While there are numerous benefits to watching films at home, such as the comfortable chairs, the lack of disruption, and the ability to pause, it can never quite compare to the feeling of a cinema. Home cinemas have therefore been a popular investment among movie lovers for many years, creating a dedicated viewing room, with complete darkness, comfortable seating, and a large TV or projector.
For those who don't have the space within their home, or are looking to watch war films at maximum volume, a garden room cinema is an amazing alternative, creating a beautiful building within your outdoor space dedicated to cinema screenings. You can create the big screen experience, with surround sound, crisp picture quality, and even popcorn, all from the comfort of your own garden. A garden cinema will allow you to watch the films you want, when you want, in the best possible conditions.
Garden Cinema Room Design Ideas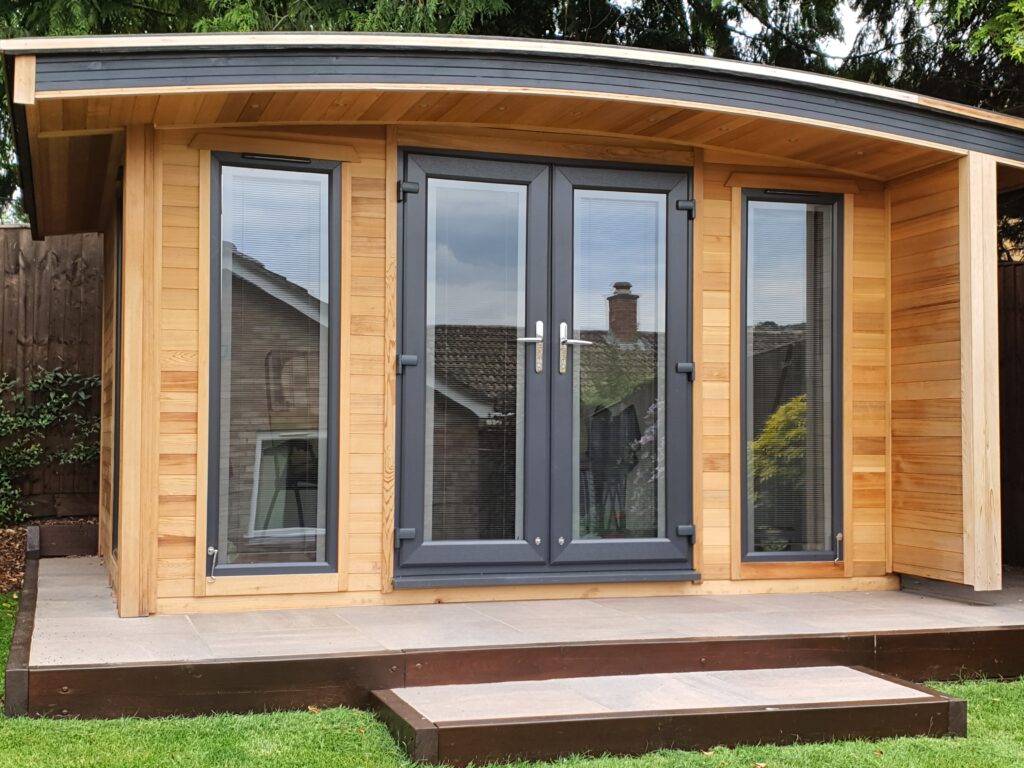 When designing your garden cinema room, there will be two questions that you'll need to answer, how many people are you looking to seat, and do you want a TV or a projector? Modern television screens are larger and sharper than ever, with both 4K and 8K models available in sizes of 75 inches or more. These can be attached to the wall of your garden cinema, giving an excellent viewing experience when combined with surround sound.
The alternative is to opt for a projector and screen, which can produce a larger screen at a lower price, with the kind of clarity you would find at a real cinema. While you can use a flat surface or white sheet, it is worth opting for a specialist projector screen on the wall for the best image quality. When using a projector in your garden cinema, you'll have to take sizing into account, with several metres of space needed between a ceiling-mounted projector and a screen.
If looking to use a mounted television with a few seats, then a smaller garden room will be large enough for your home cinema. However, for the authentic projected experience, or a larger seating area, the dimensions of your room would need to be larger to accommodate. When designing a garden room for a home cinema, darkness is important. Limiting the number of windows and installing blackout blinds will help to provide the best viewing experience possible.
Garden Cinema Room Decor Ideas
A great thing about a garden cinema room is that you can decorate it as you see fit. Your first step will be choosing the perfect seats. Whether opting for a comfortable sofa or padded individual seats, you should choose an option that can support film lovers through their favourite historical epic, or an extended movie marathon. You'll also be able to find options with drinks holders and side tables, perfect for snacking during the film.
You can line the interior walls with framed posters of your favourite films, and even install a popcorn machine, and a mini-fridge for soft drinks or beers. If you opt for a larger room you can even set up a small bar area at the back, perfect for hosting film nights with friends. When it comes to lighting, you further ape the cinema experience with LED cove lighting around the edge of the room, preferably installed with a dimmer switch, allowing you to direct guests to their seats before enjoying the film in darkness.
Whether opting for a TV or a projector, you'll be able to connect a streaming device or games console, allowing you to watch films, TV, or even play games within your garden cinema. You'll be looking to install surround sound for a complete cinema set, with speakers specifically placed around the room to place you in the centre of the action.
Interested in a Quality Garden Cinema Room?
Warwick Buildings produce excellent garden rooms, with a bespoke online design process allowing each of our customers to tailor their rooms around their needs and the dimensions of their garden. Our range of designs can be used to create a garden cinema, fully wired for power and insulated for year-round use. By using our online configurator, you can customise sizes, designs, height, and the placement of windows, getting an instant quote for building, delivery, and assembly.
Explore our range of garden cinema rooms today.