How to design a Garden Room
Garden Room Ideas
We help you get the best out of your garden room, giving you an insight on where to building it and how to add the furniture. With the help of some design tools, and a clever configurator, you too can calculate, create and construct your perfect studio, entertainment centre or relaxation retreat.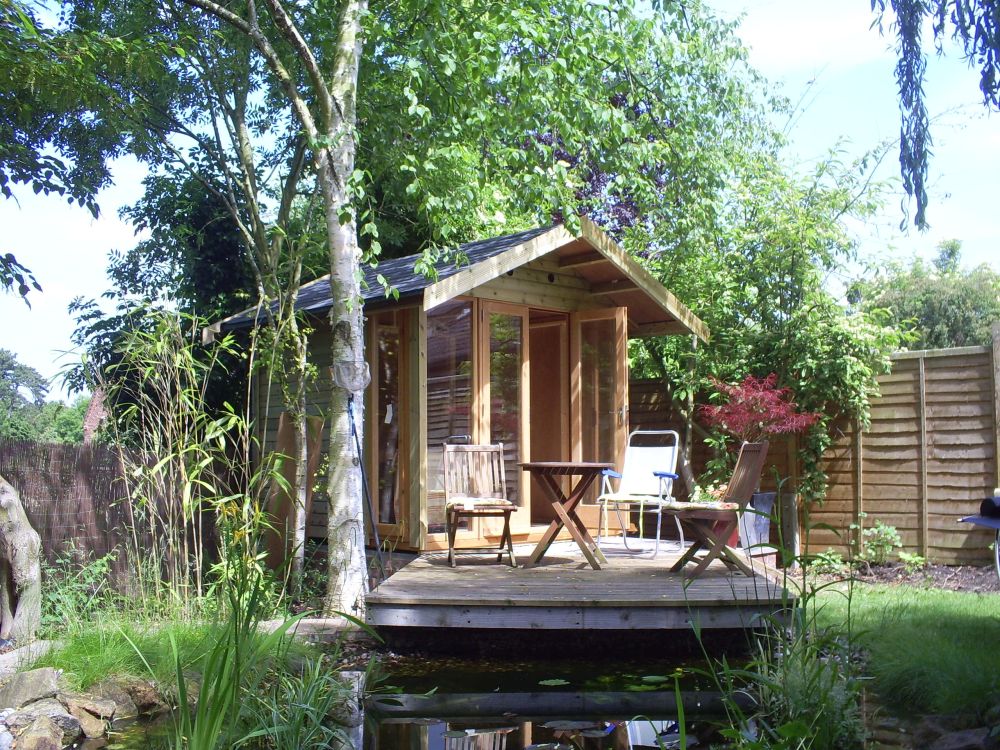 Garden Room Ideas
The first thing to determine is exactly where to install your new garden room. For example, should it be close to the house so it can be an extension of the kitchen, or as far from the home so you can escape from the family. A garden room that is next to the house is ideal for providing a ready made entertaining area, that is ready for guests at the turn of a key. If peace and tranquility is the main focus, then a building away from the hustle and bustle of the house would make more sense, especially if you have a view to die for. Once you know what benefits your garden room will give you, you'll find the ideal spot for it to be. After that, your next decision is how it will look.
1. Garden Room Styles
Whilst you may see a lot of garden room designs on google images, the majority of them fall into two brackets. The first being a modern design, with a square or angular basis and a single slope roof. The modern look has started to overtake the more traditional look since the introduction of the 2.5m height planning restriction. 2.5m high is a requirement, for garden rooms that are within 2m of the boundary, if you are looking to do this within permitted development. Other designs in this bracket include flat roof buildings, and recessed buildings, the latter providing a more interesting look to an otherwise flat front. If however your garden can allow the retreat to be 2m or more from the boundary, then you open up more possibilities. The first of which is…
2. The Traditional Garden Room
A much more different look than a modern design with the obvious inclusion of a pitched roof. This used to be the norm for garden rooms, as the dual pitched design takes the fear out of flat roof leakages. Whilst more modern materials have evolved onto the market place, it still lingers in the background of some minds, that the apex roof is the only way forward. But not only is it prone to less leaks, the roof itself adds more character to the rustic appearance. Afterall, there's not much beauty in a metal roof compared to a cedar shingle or lightweight tile finish. And again, taking modern materials into consideration, Tapco slate is a beautiful lightweight roofing material that adds depth and a very close match to a natural slate tile.
3. Taller height garden rooms
Garden rooms are often used for Art Studios, Pilates and Yoga Studios and Home Gyms to name but a few. All of these examples could have you finding the ceiling height on the permitted development rules interfering with how you intend to use it. For example, an artist easel may well need to be higher than 2.1m which is the internal height of most garden rooms. Yoga and Pilates often requires arms outstretched in the air, and a gym is likely to have you running or stepping above ground level.
You might need to take this into consideration when building your garden room. Should this be the requirement, there are a couple of options available, the first of which is to go for planning permission for a taller building. Providing you are under 4 metres for a pitched roof and 3m for a flat roof, the council should look at the application with a favourable outcome. It does mean more involvement in the project itself, however if you are tight for space, it could be the difference in doing the project at all.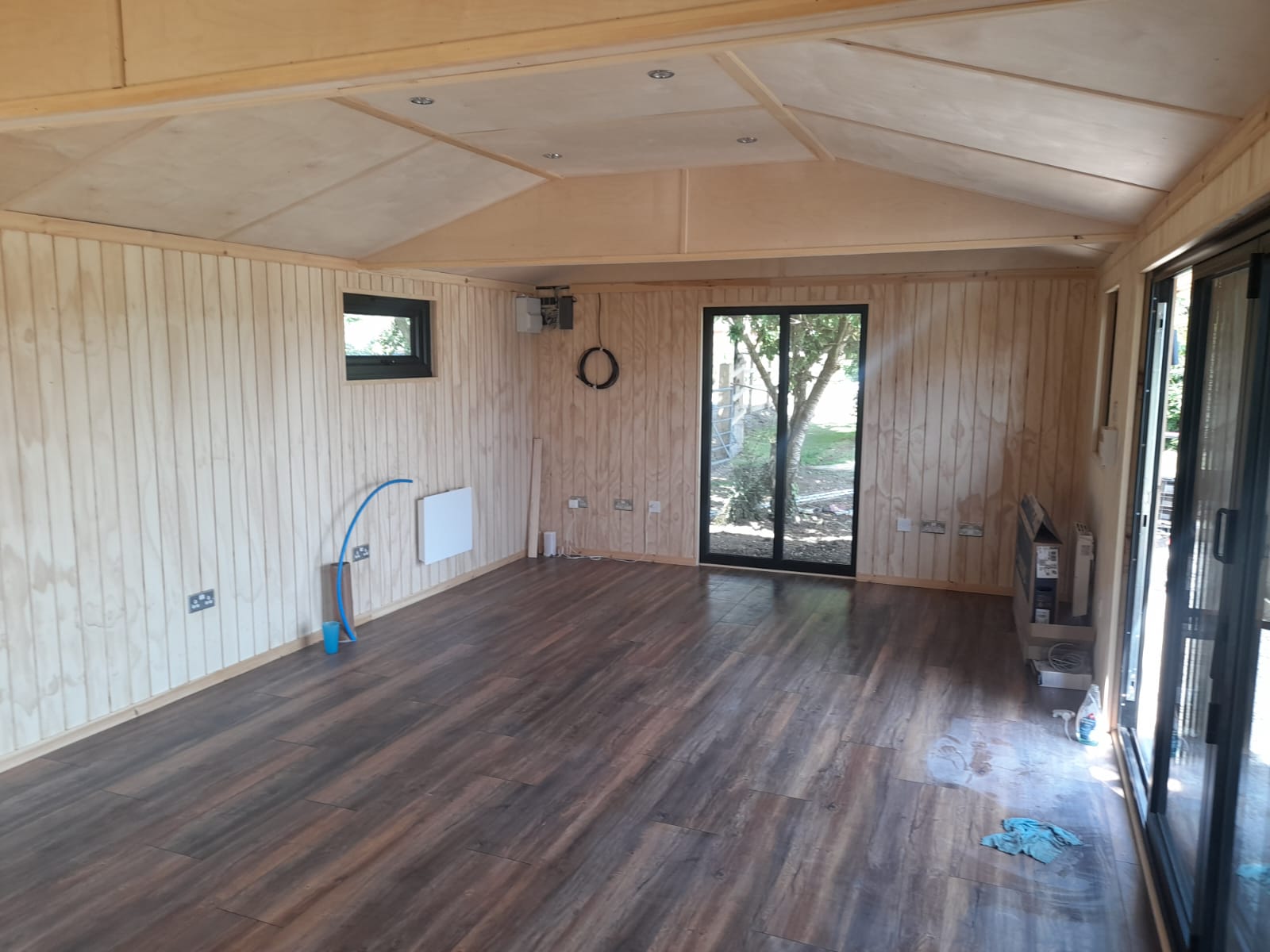 4. Take in the view
For those lucky enough to have a beautiful garden, don't forget to make the most of the view. You could even add a veranda and a swinging seat then just sit back and watch the wildlife. What could be better than involving yourself within nature and it's fabulous surroundings.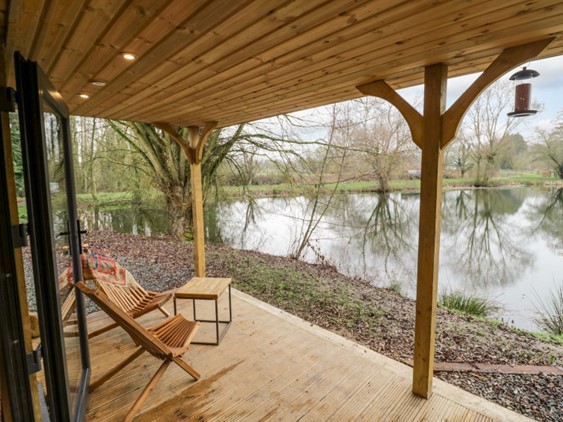 5. Or have a garden bar
Unless of course, you live a faster pace of life and you like entertaining. If that's you, then there's nothing better than a lock up and leave entertaining space. How about incorporating a garden bar, juke box and a pool table, either for yourself or to keep the kids occupied. It could even be that you design a garden room for a home cinema or gaming zone.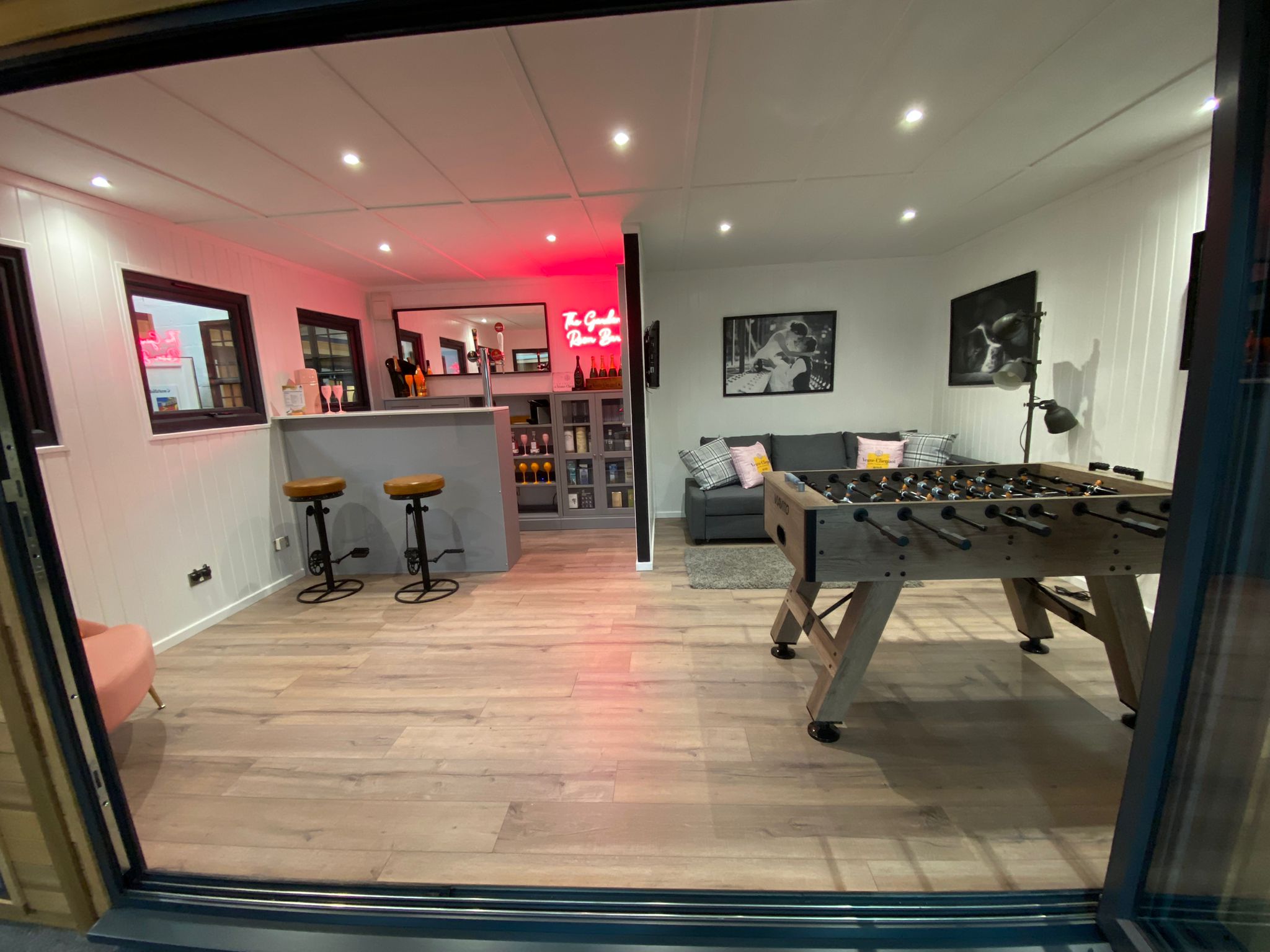 Also known as a She-Shed, the Man Cave is often a more rustic looking garden room where you can get away from it all. It's often kitted out with a garden bar, pool table, and a dartboard, and is a great place to watch the sport, listen to music, or escape from the kids. Garden rooms in this field often start off as log cabins, heavy duty sheds or workrooms, and get adapted and decorated with memorabilia. Expect to pay £8,000 to £10,000 for a suitable garden room without the jukebox and fully stocked bar. For more details on how to create your own Man Cave click here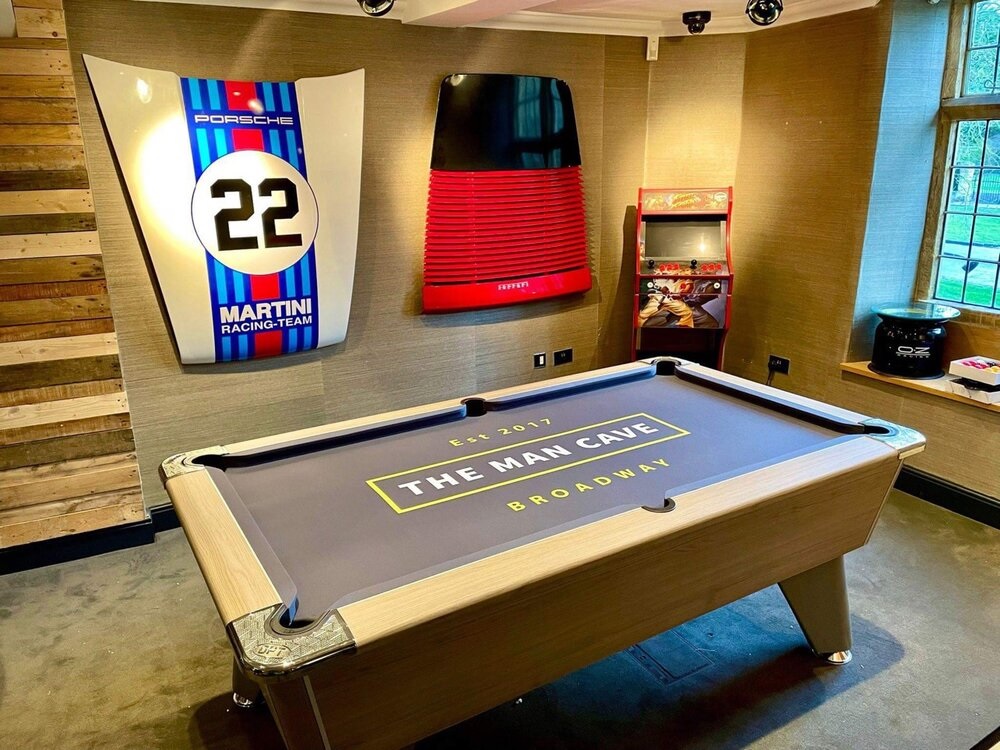 6. Get the look
Now that you've established what your building will be, it's time to take the next step and design a garden room for yourself. Hopefully one of our garden room designs has caught your imagination, and is ready for you to tweak the look to suit your plans.
This can be done by using the online configurator which allows you to change the size and height, along with adding doors and windows. It also allows you to change the cladding and colour options, whilst providing you with a running total of the garden room cost. Once you have mastered the tool and created your room, the next step is to see it in situ at our showroom.
7. Interior Design
The inside of the building is just as important as the outside when you design a garden room. To help you with the interior design why not have a go on the interactive design tool that Ikea provide. Not only does it help you set out the inside by laying out furniture, it also adds the luxury touches like pictures, rugs and even a TV. This great tool will is a clever way to preview the interior, before simply printing off the accumulated shopping list and visiting the store.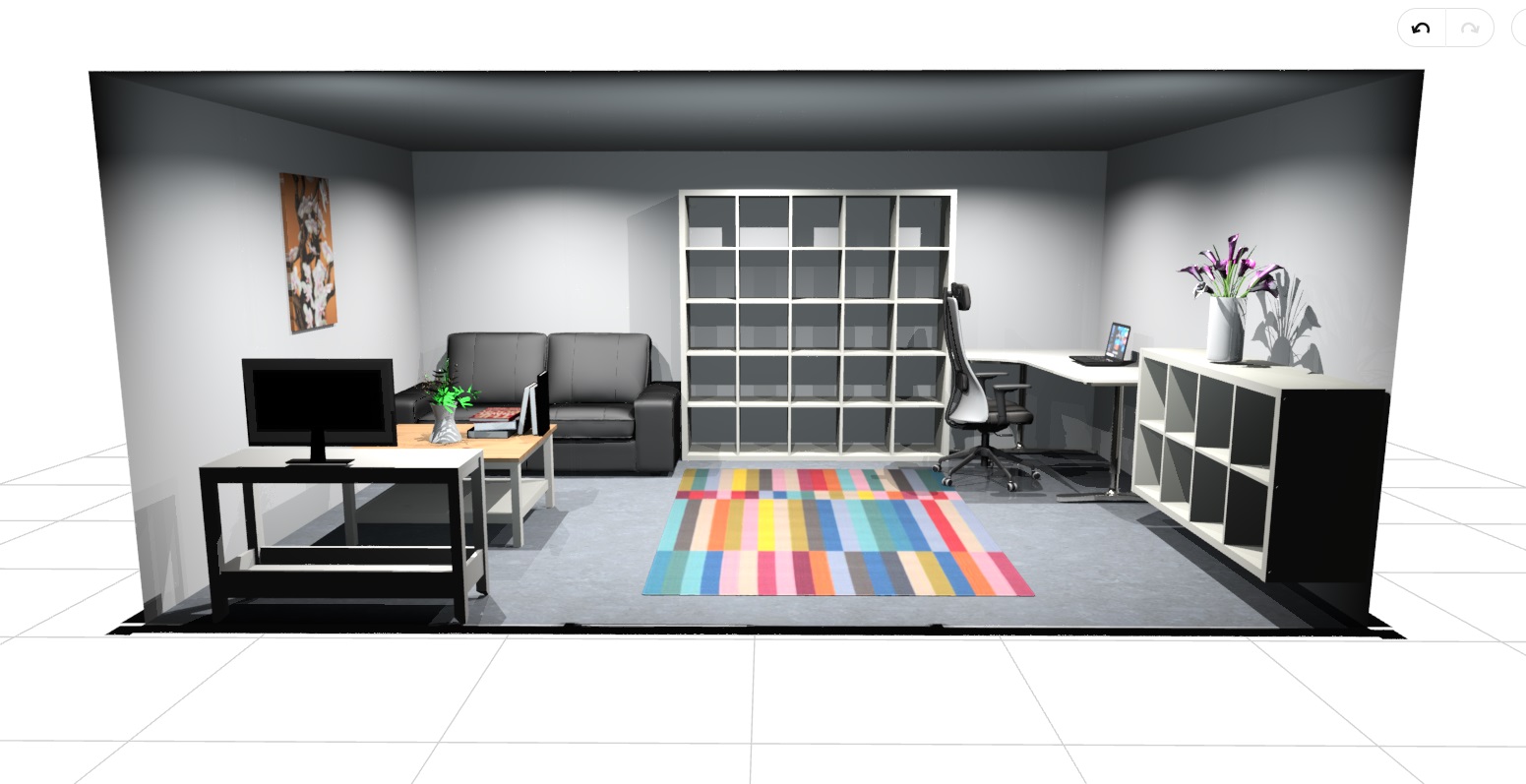 How about a grand design
Featuring on Grand Designs – episode 'The Streets', is a garden room that was built for a garden bar and garden office. This combination was created by Leah and Craig from Bicester, who were part of the unique row of self build houses that were followed by Kevin McCleod. Find out more here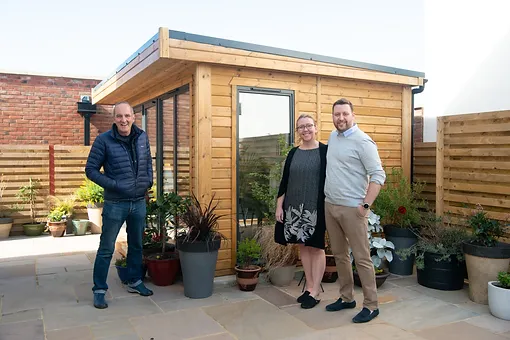 So how much are garden rooms?
At the time of writing this article, a majority of the garden rooms that we install cost an average of £15,000. When adding in the groundwork, decoration and furniture, the total project cost would be close to £20,000.