Single Timber Garages
Starting from £8,000
Single timber garages include shiplap cladding, one metal up and over door and felt tiles or metal box profile roofing.
Price configurator
Single Garages
Single Garage
Starting from £8,000 – or just £100 per month
1 x Canopy up & over metal door
Tanalised Shiplap cladding as standard
Upgrade to feather edge cladding
Grey or Brown felt tiles or Grey or Black metal box profile roofing as standard
Roofing option upgrades available
Personal doors and windows available as an extra
Partitions available as an optional extra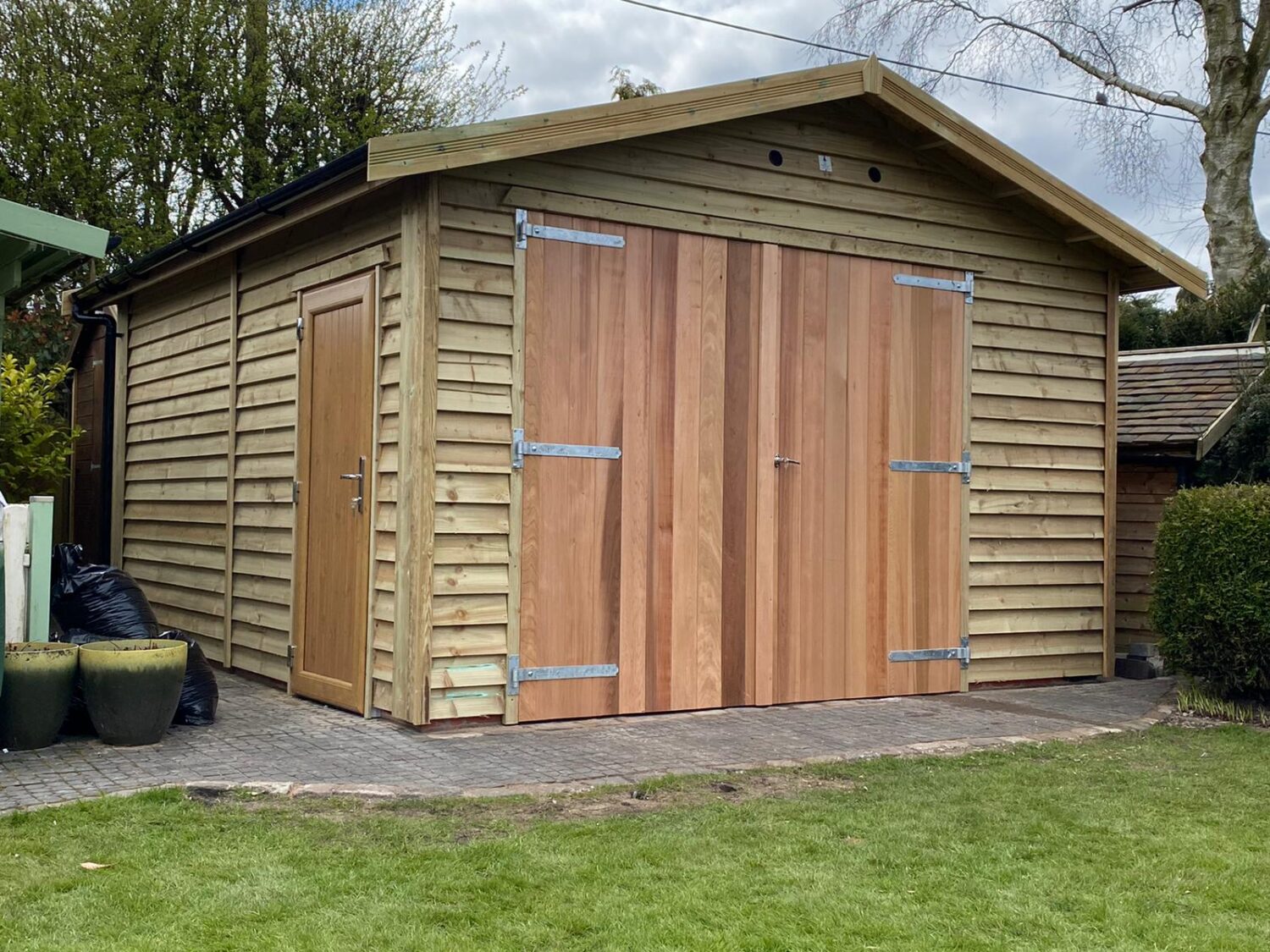 Build your Single Garage
Please use the button below to start designing your Single Garage. In the configurator you will be able to choose the style and position of doors & windows, along with all the optional extras you require.
If the size you have in mind is not listed, please use the closest size up.
Once you have designed your Single Garage this will give you a total cost that is inclusive of VAT, Delivery & Installation.
Free Online Quote Builder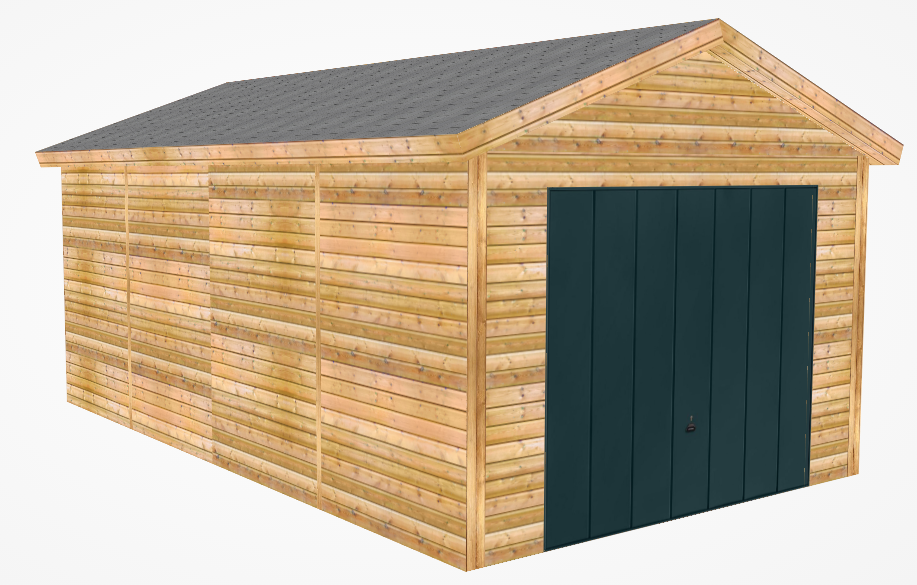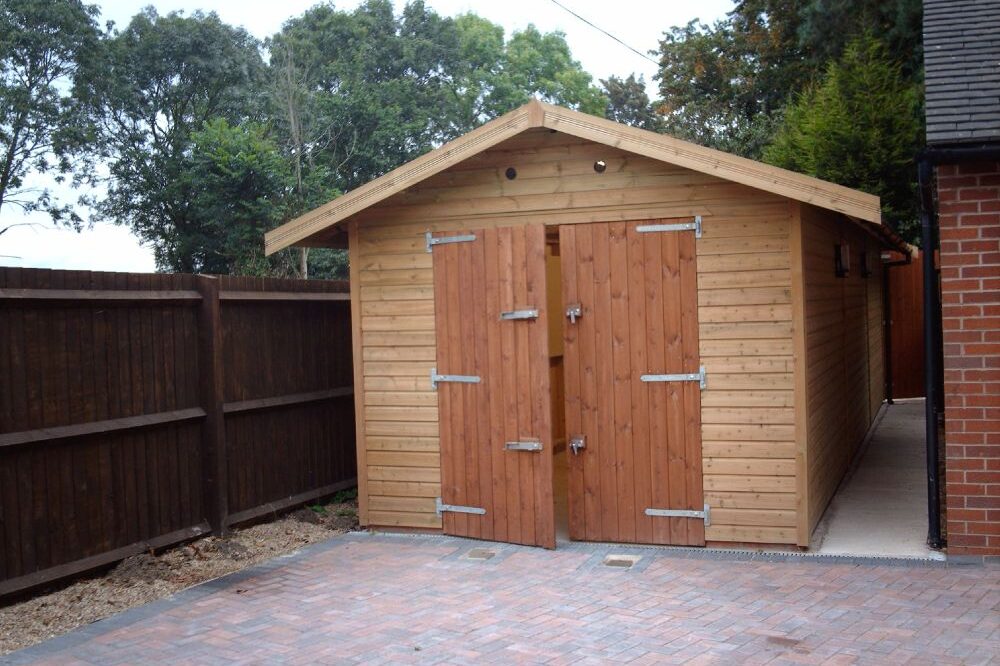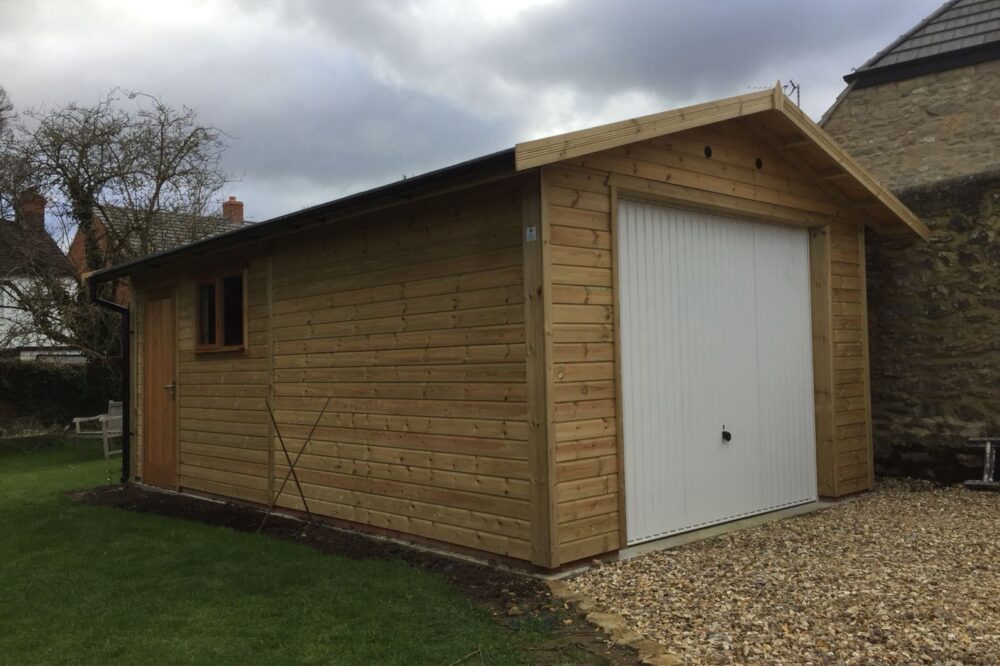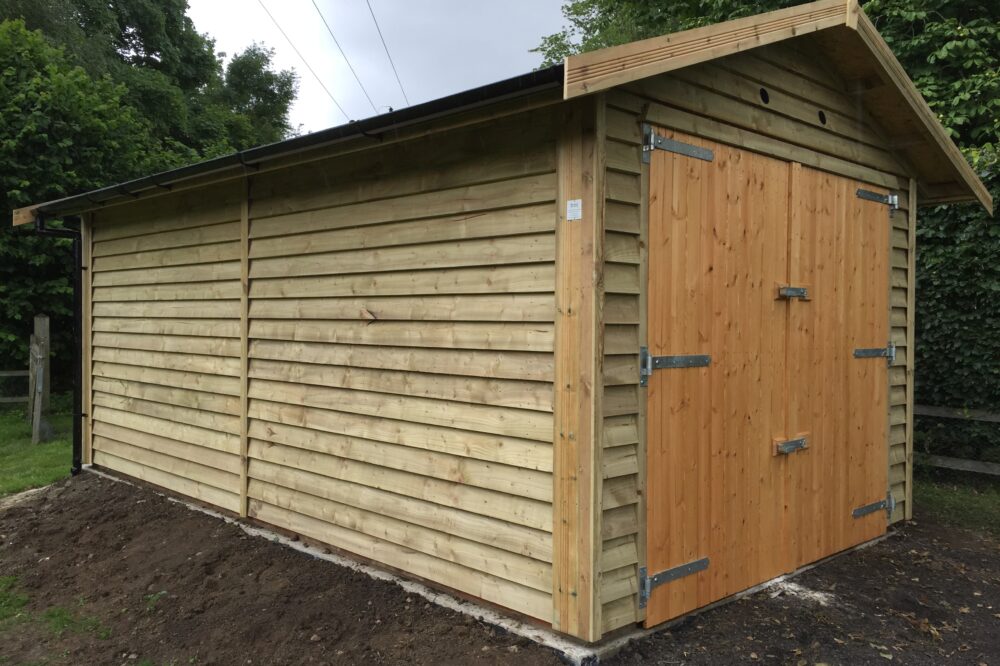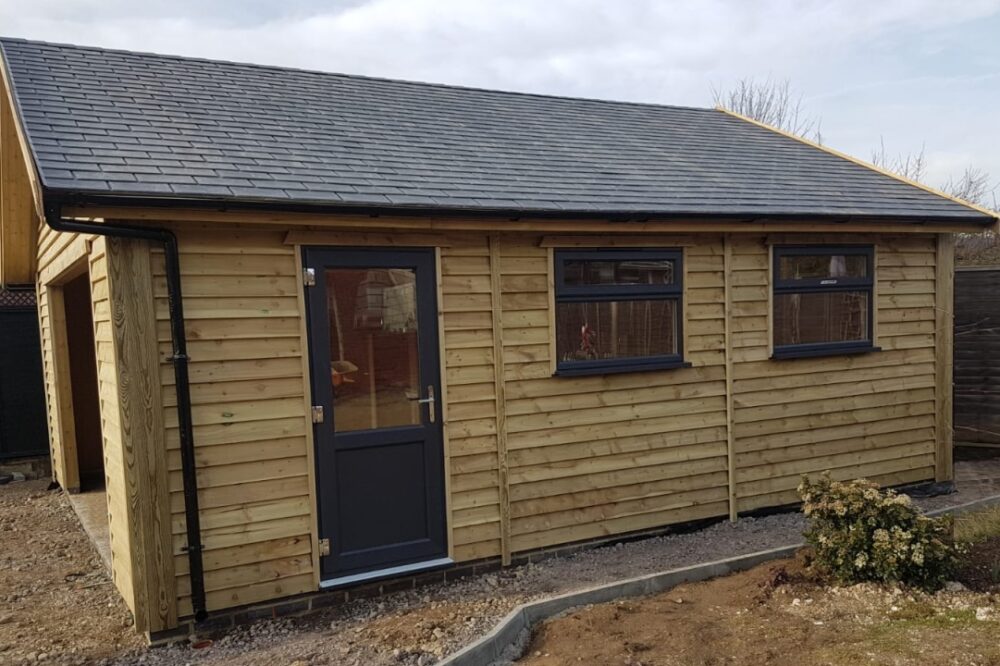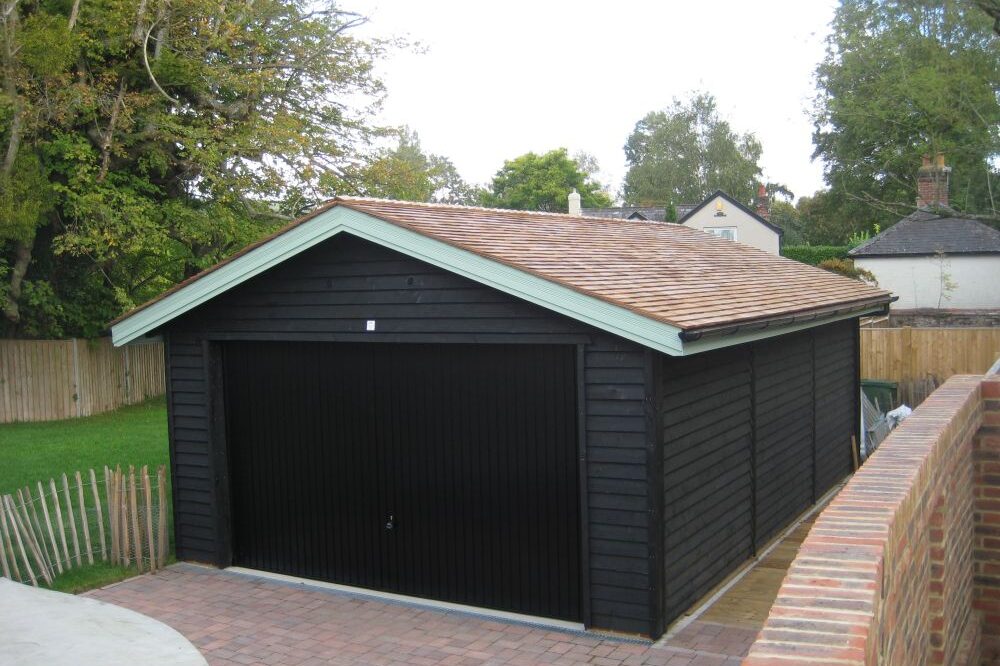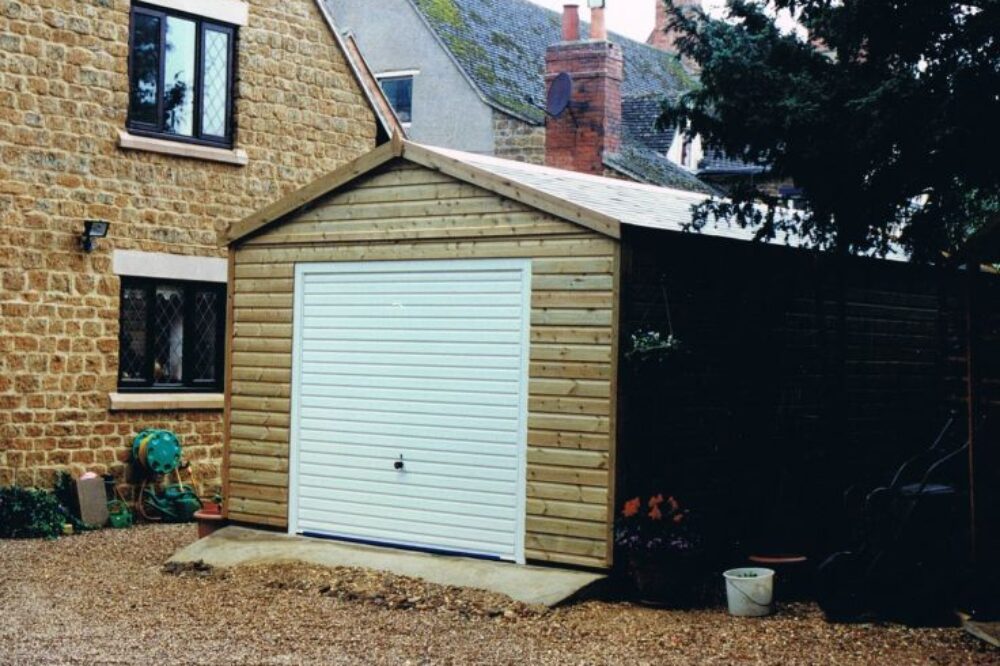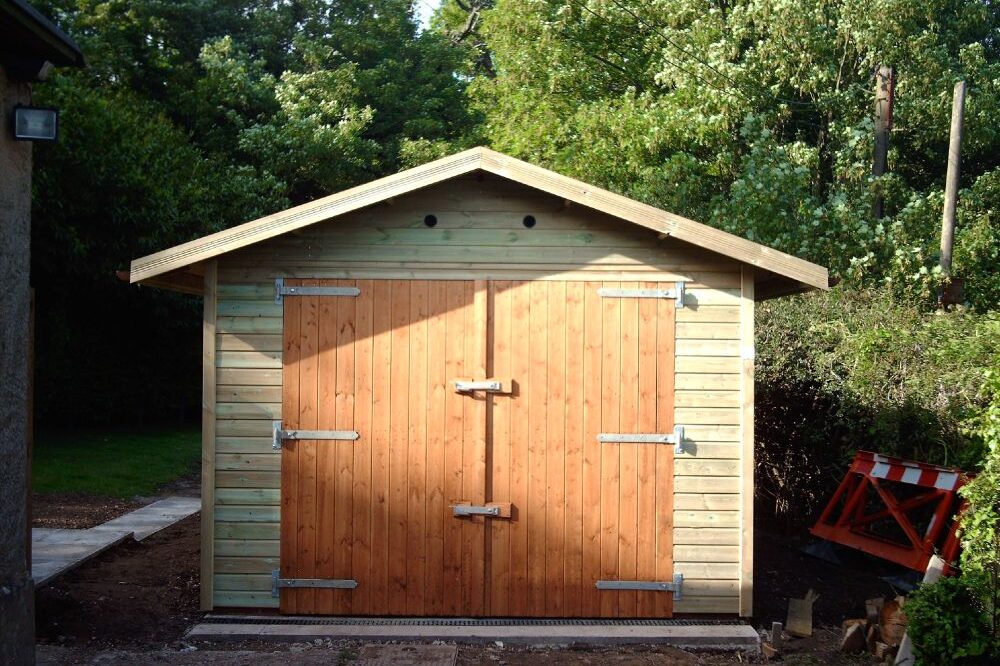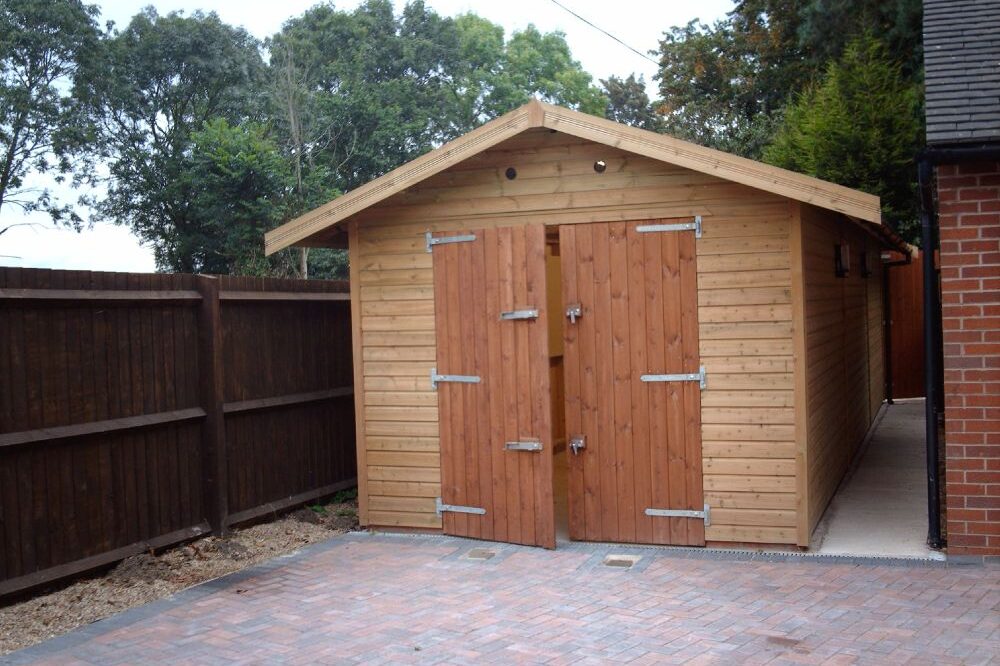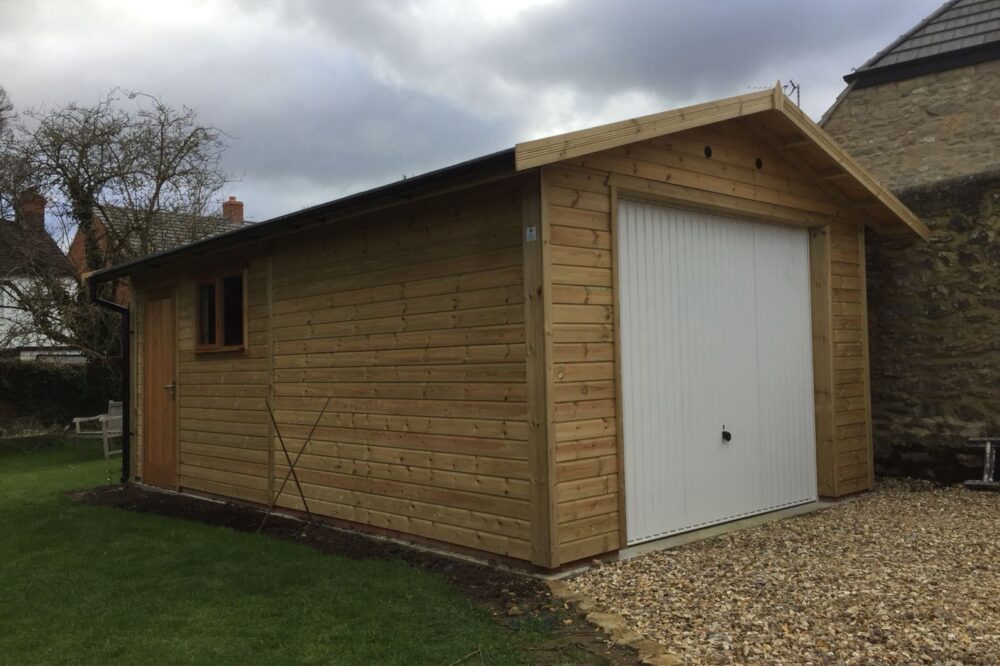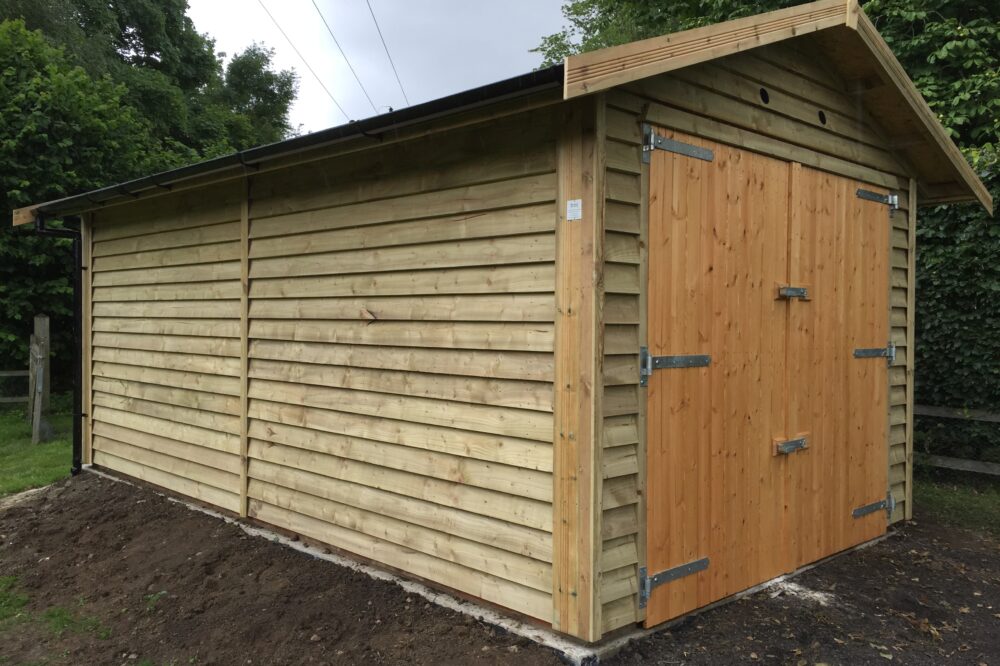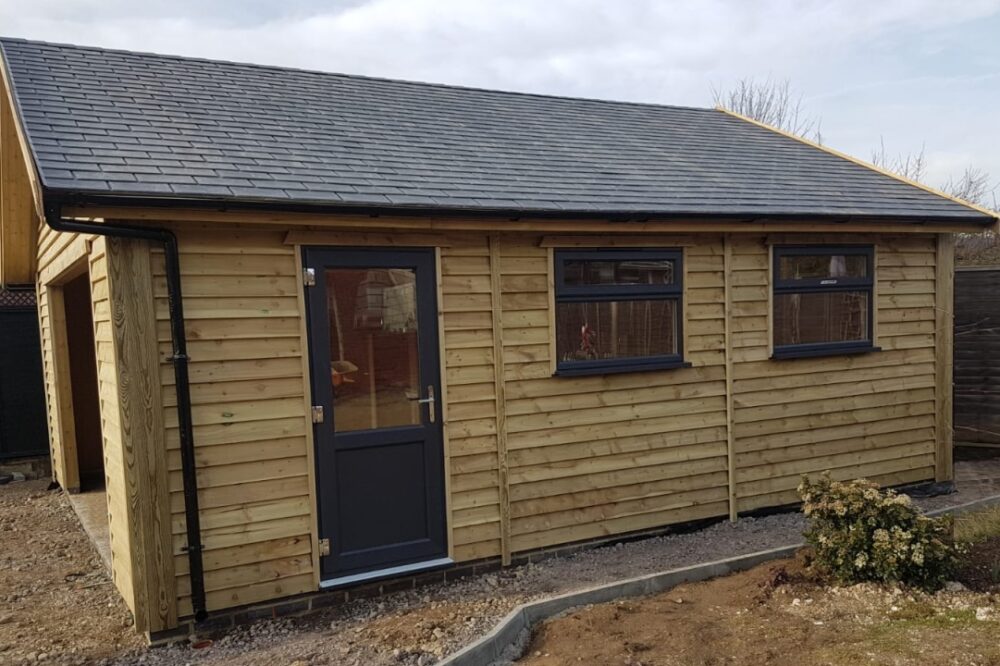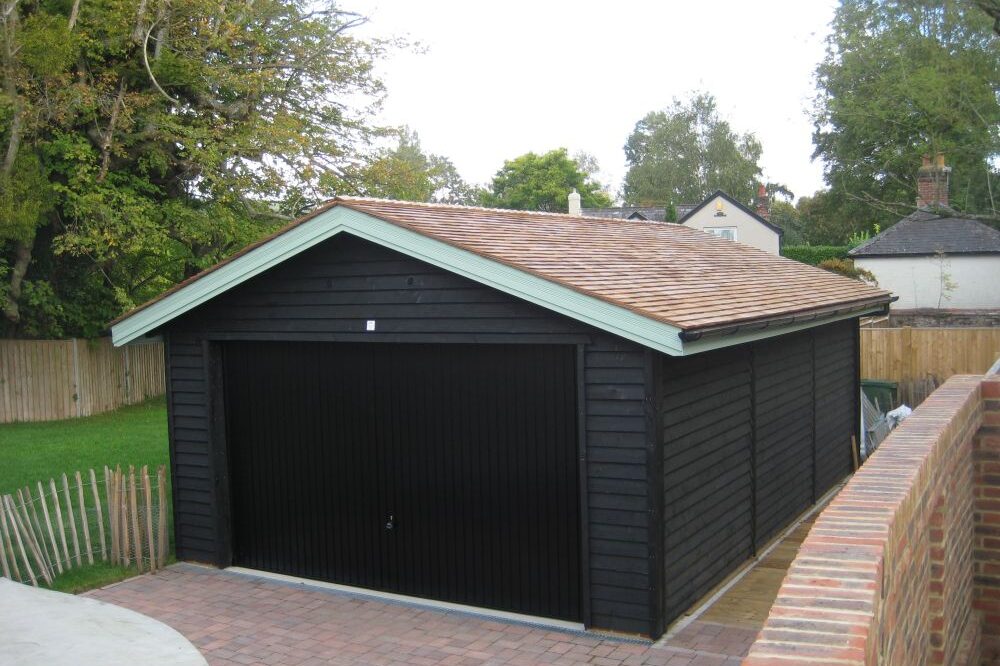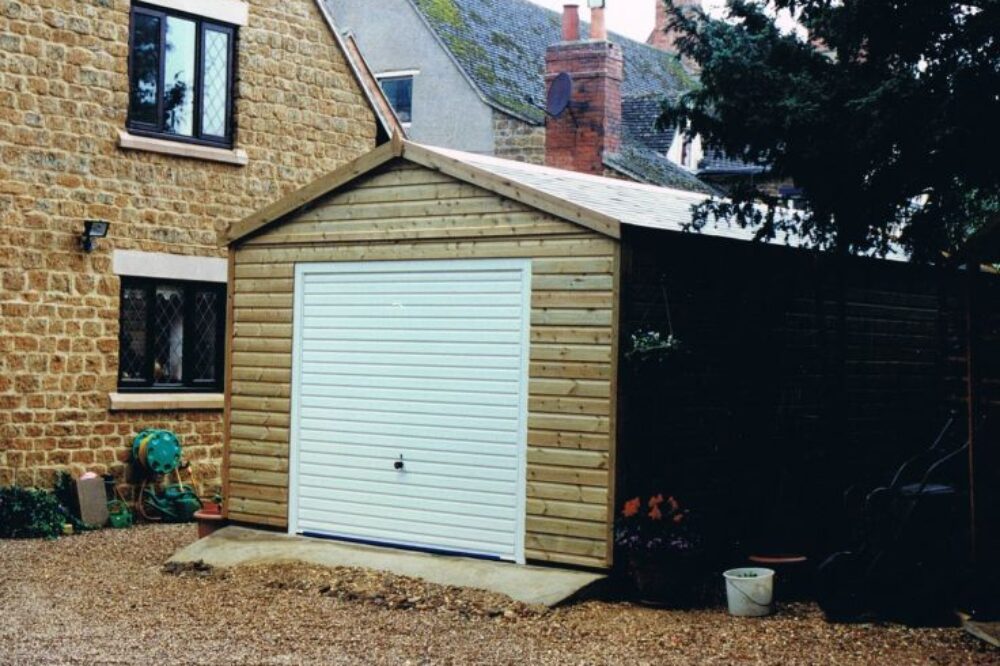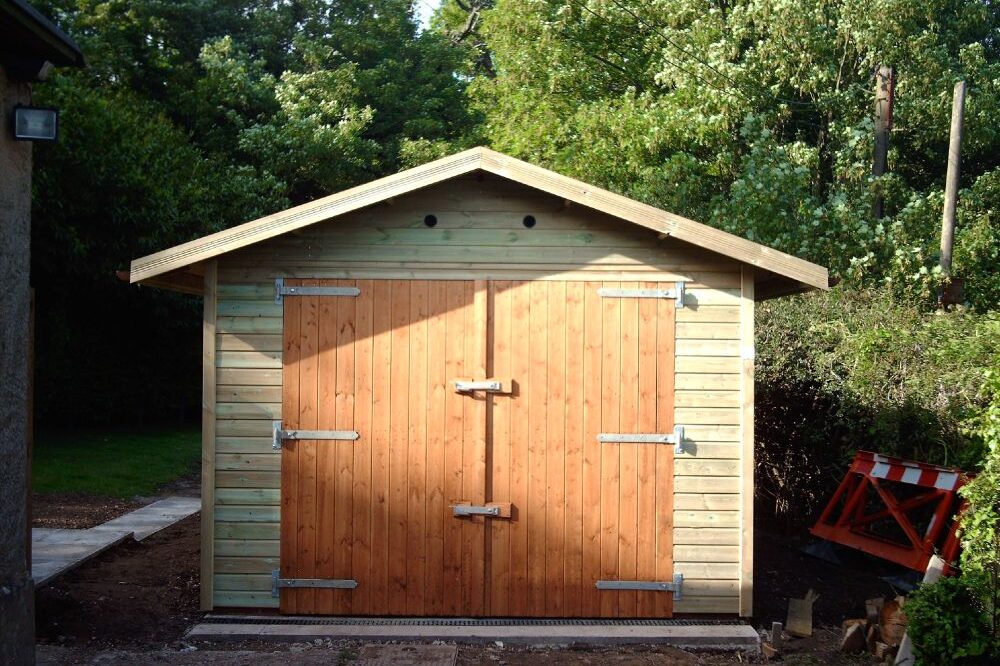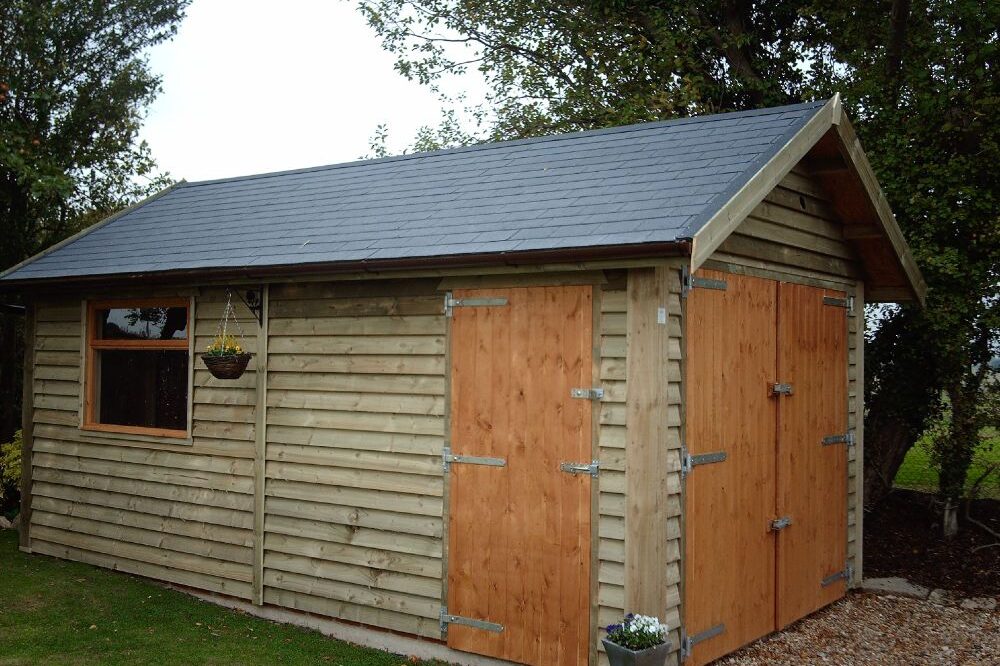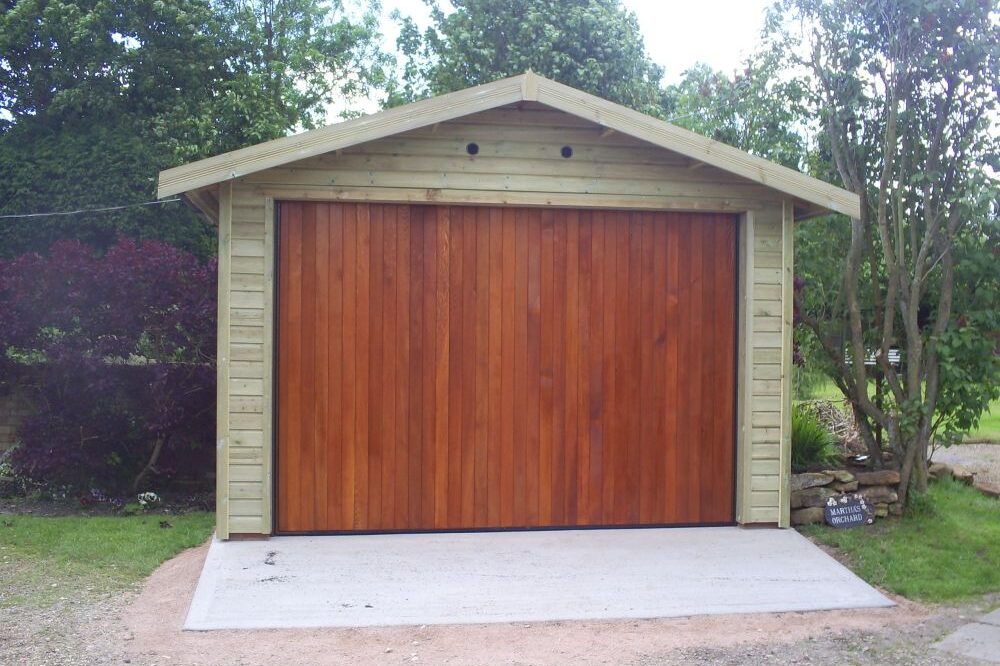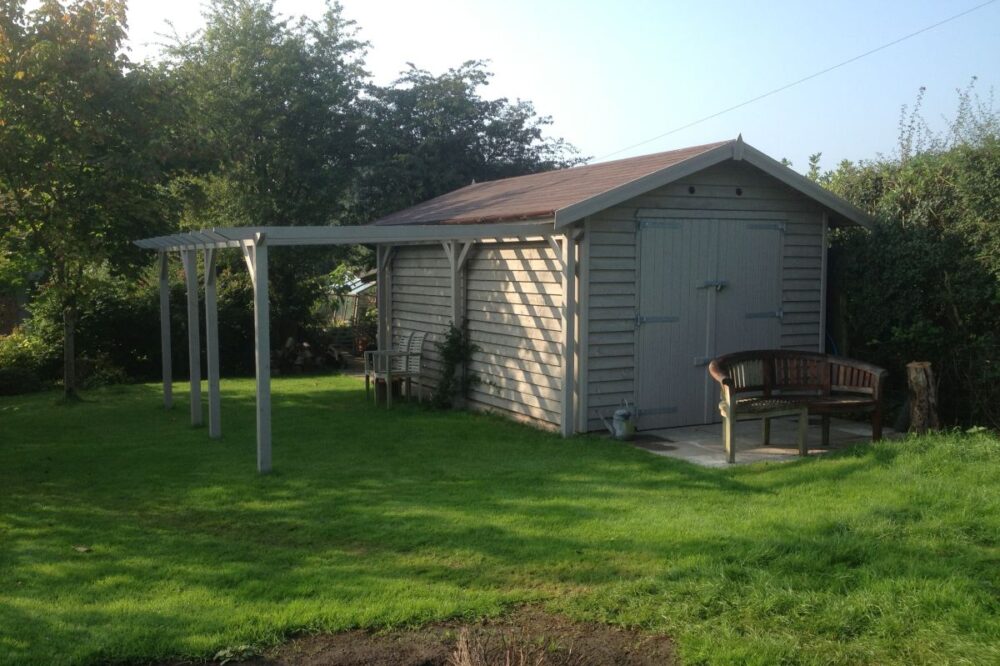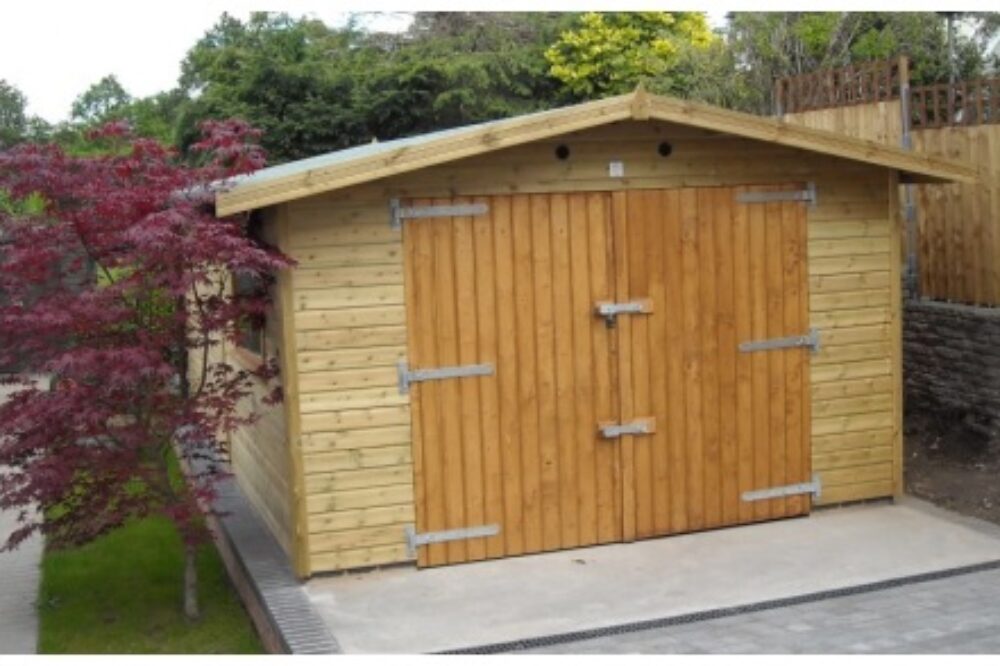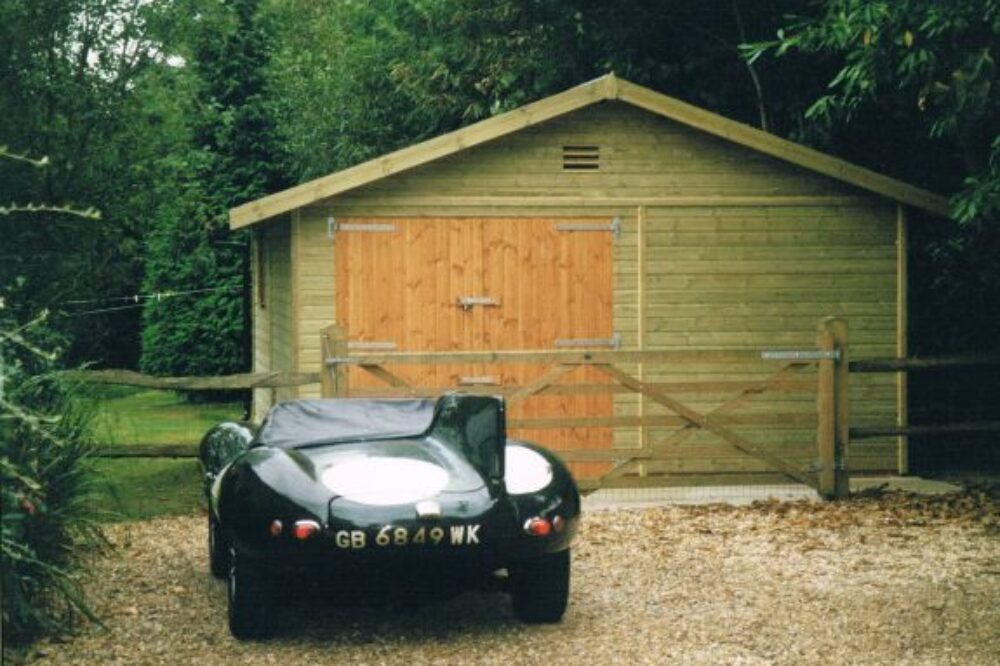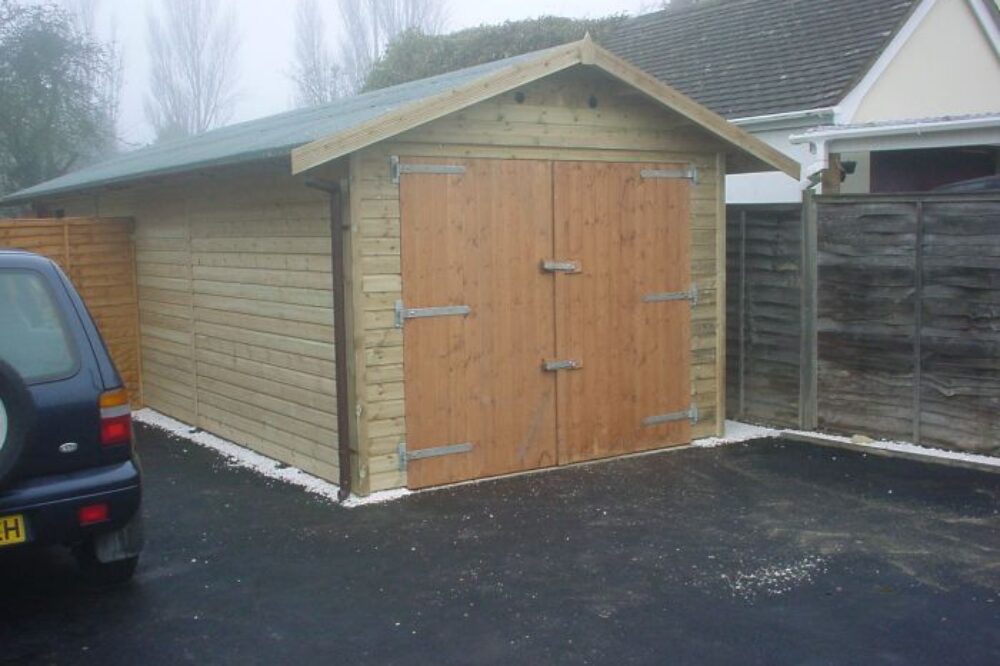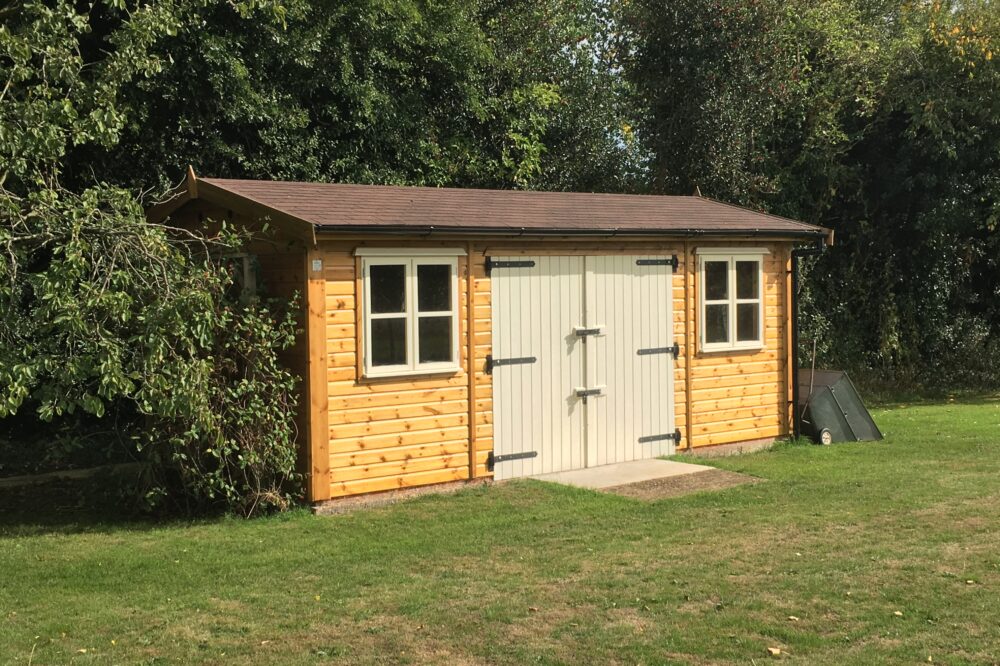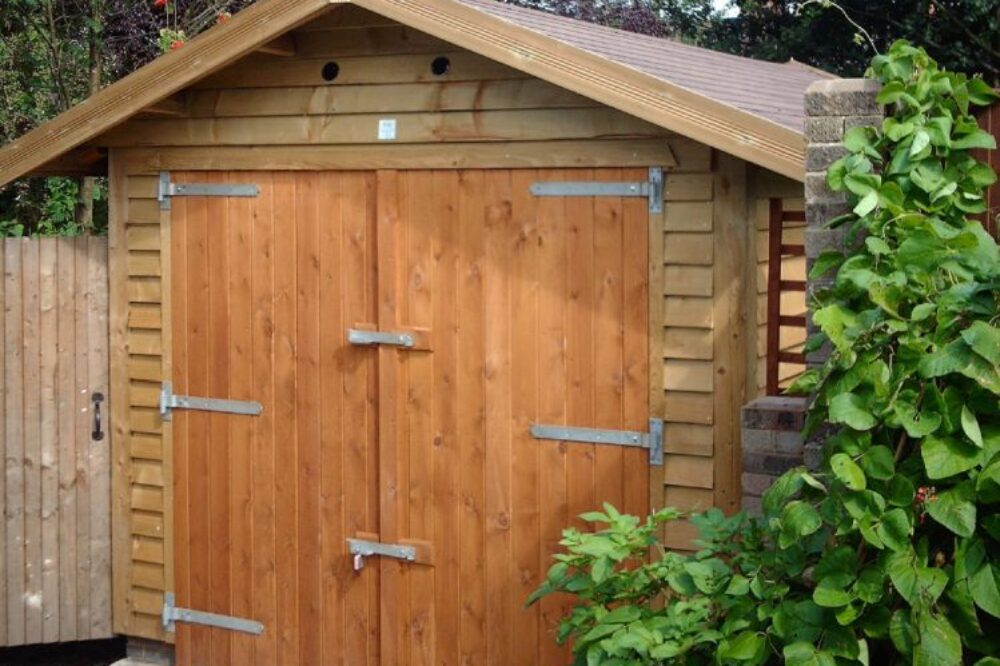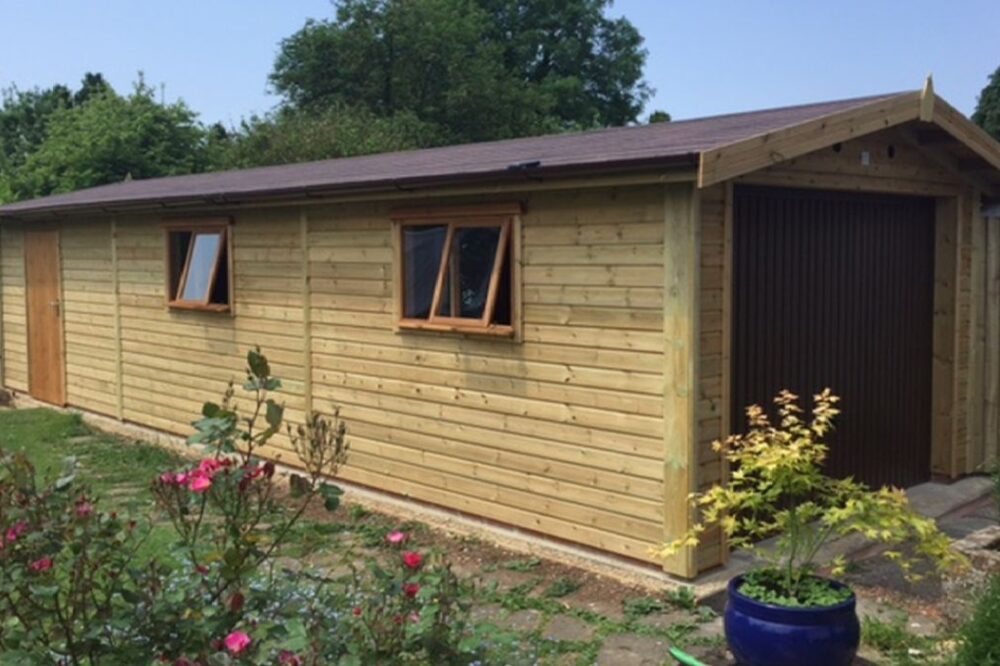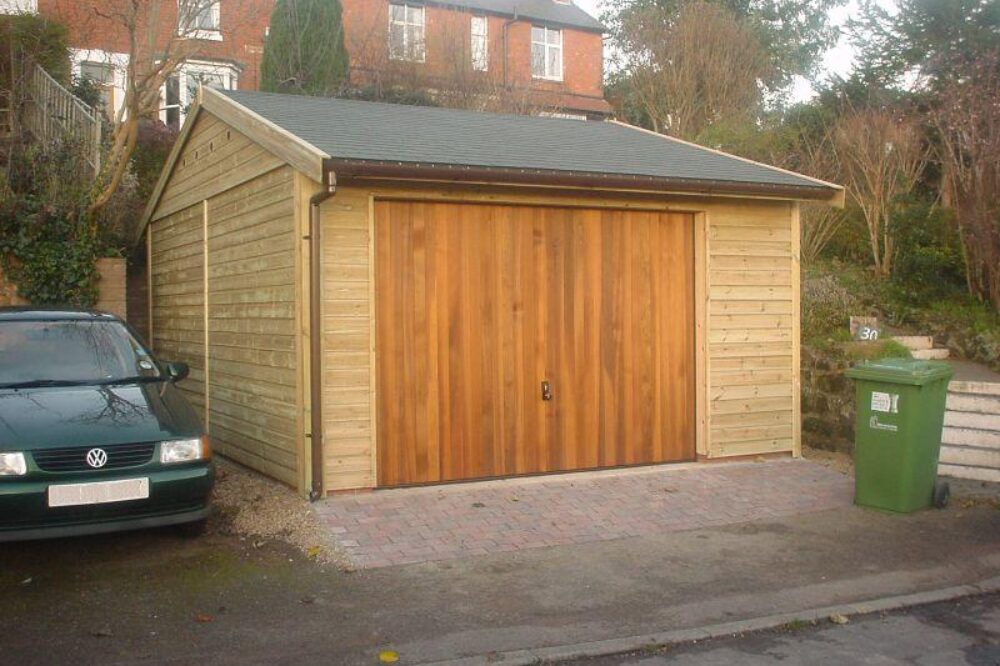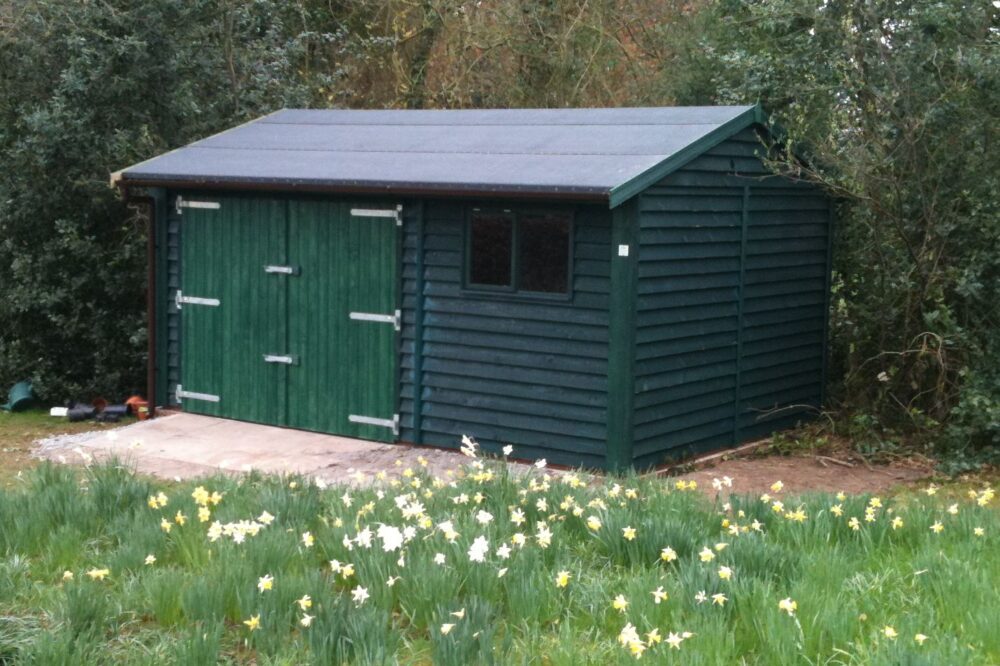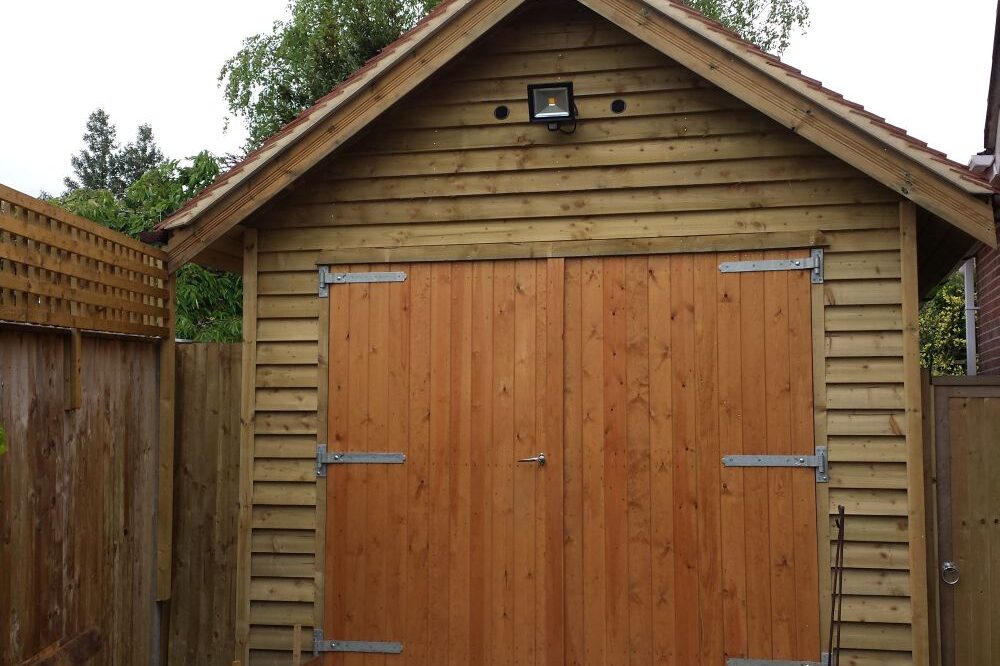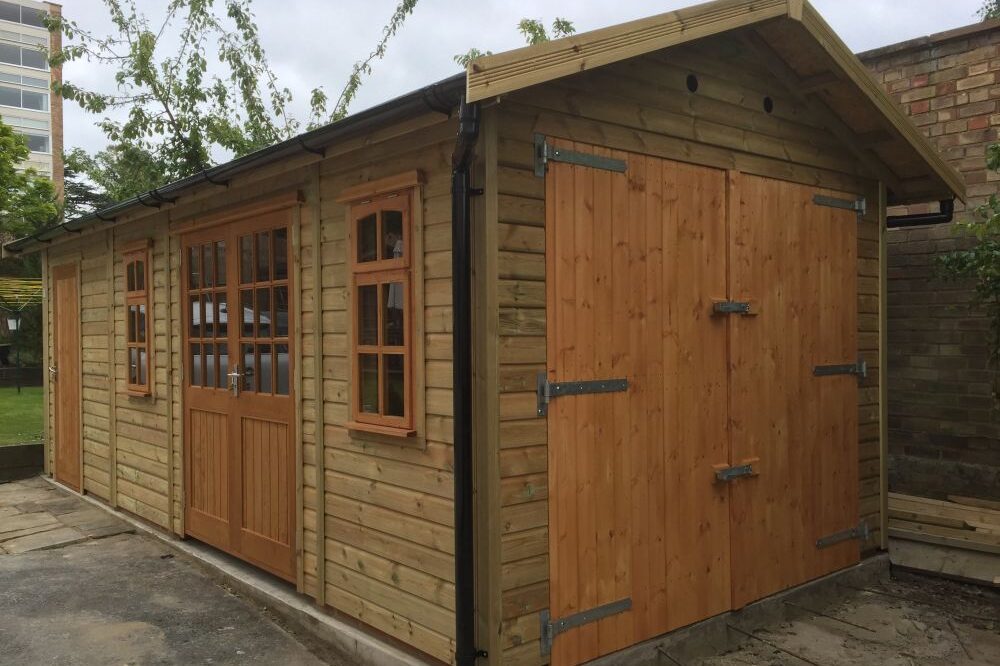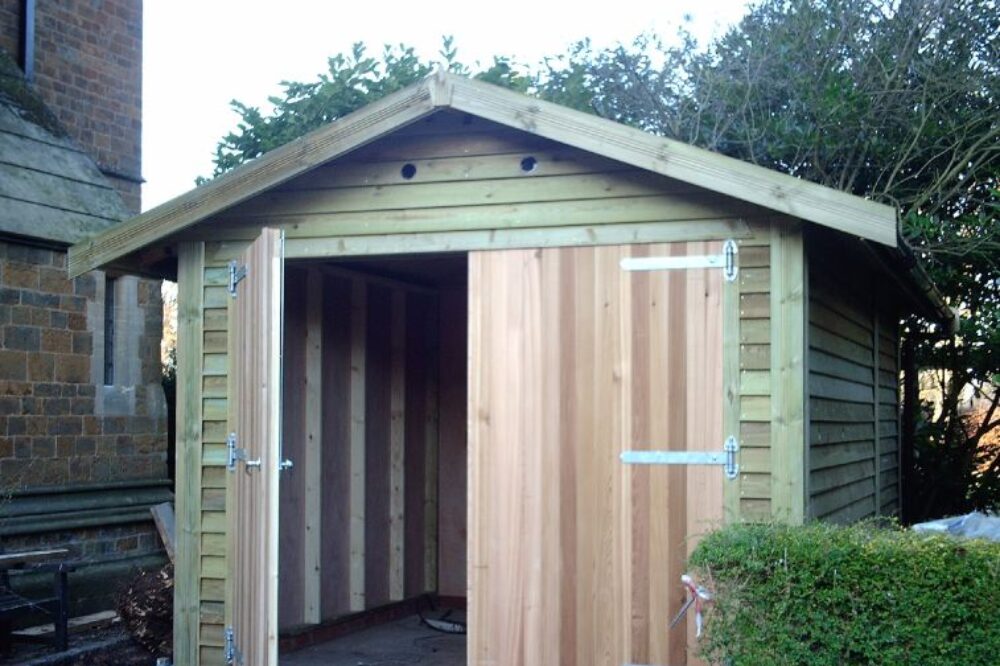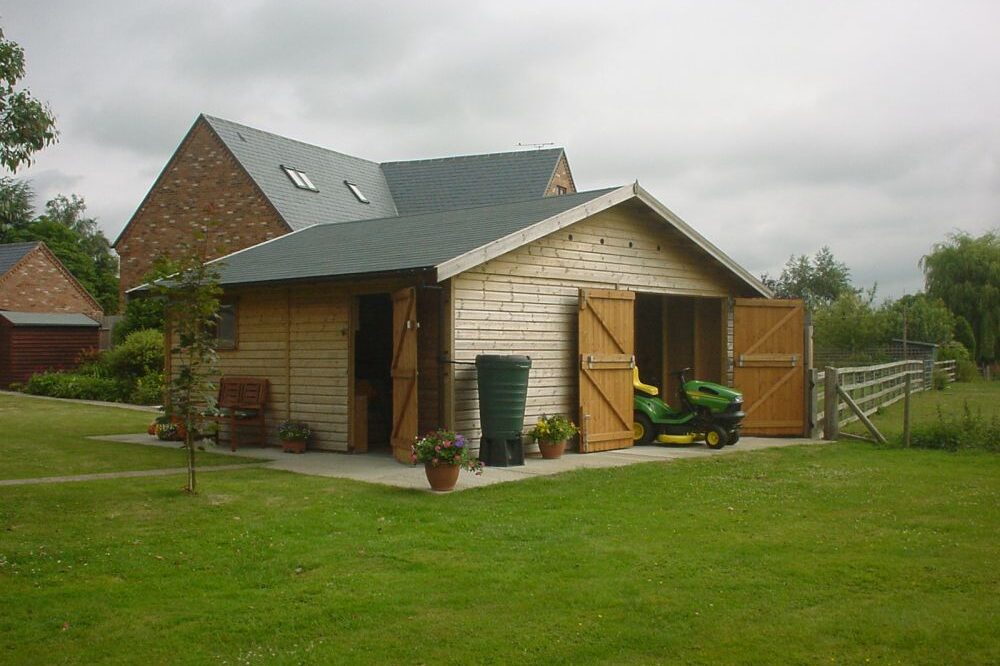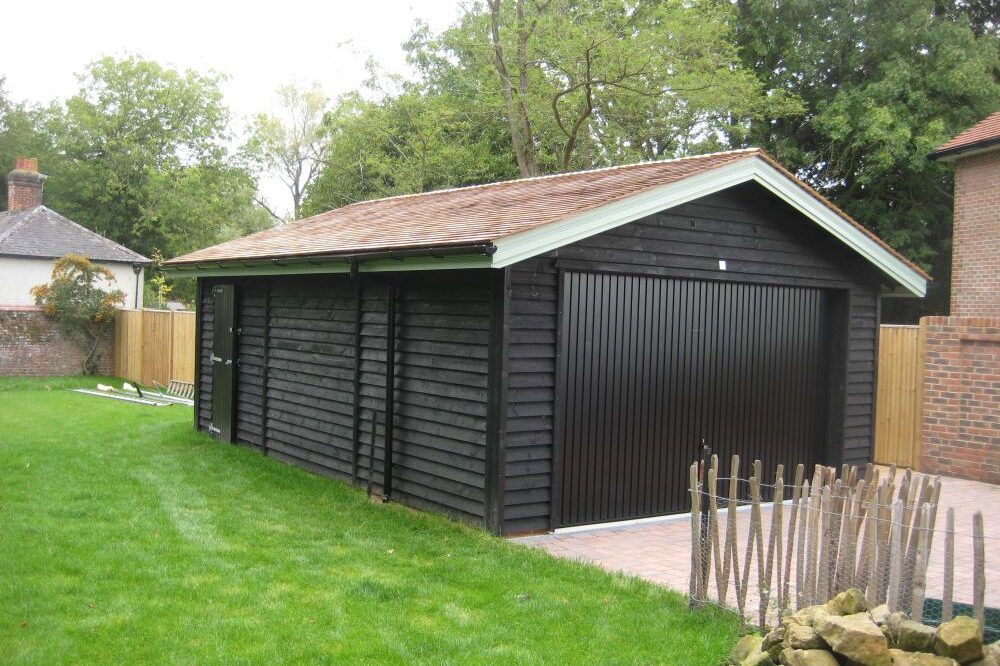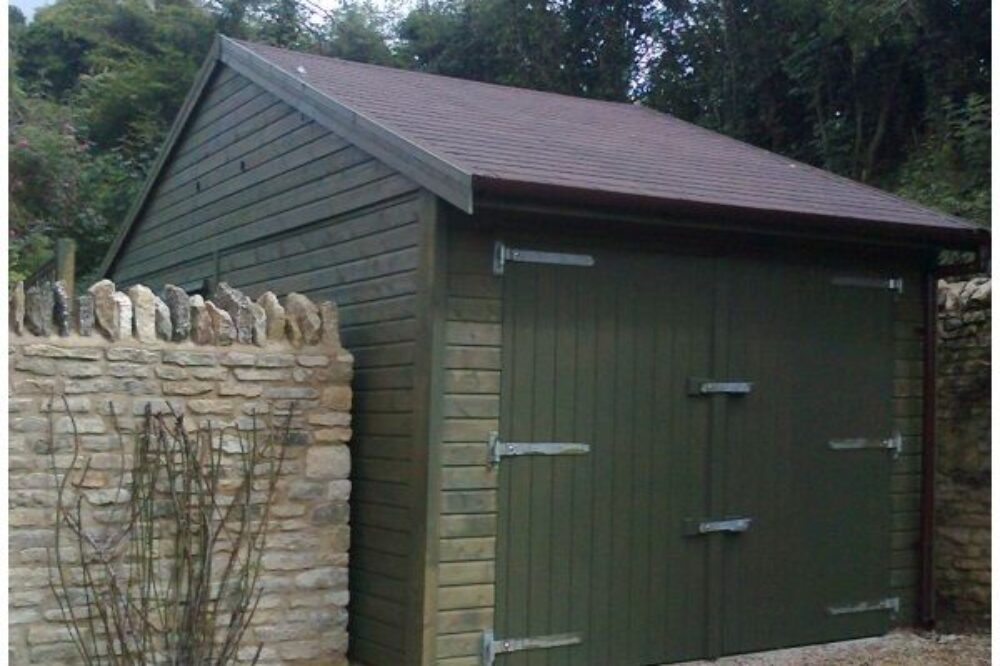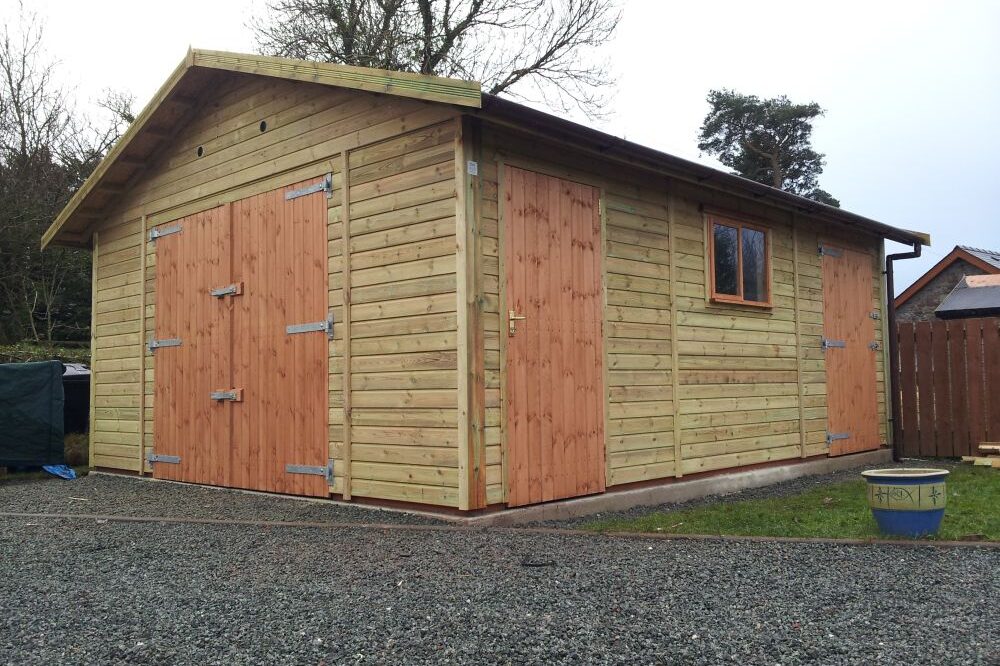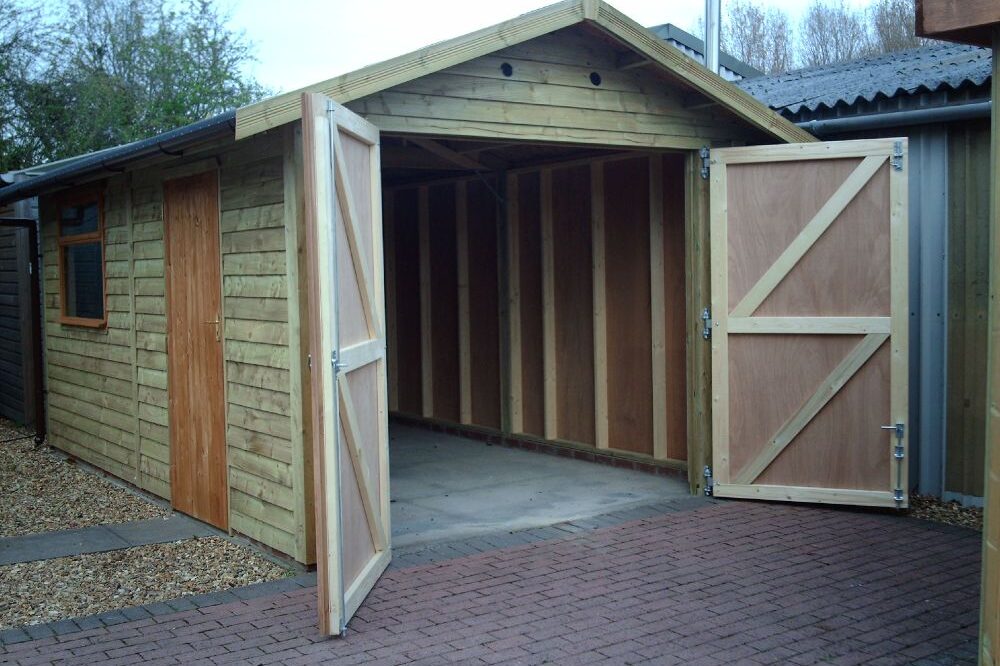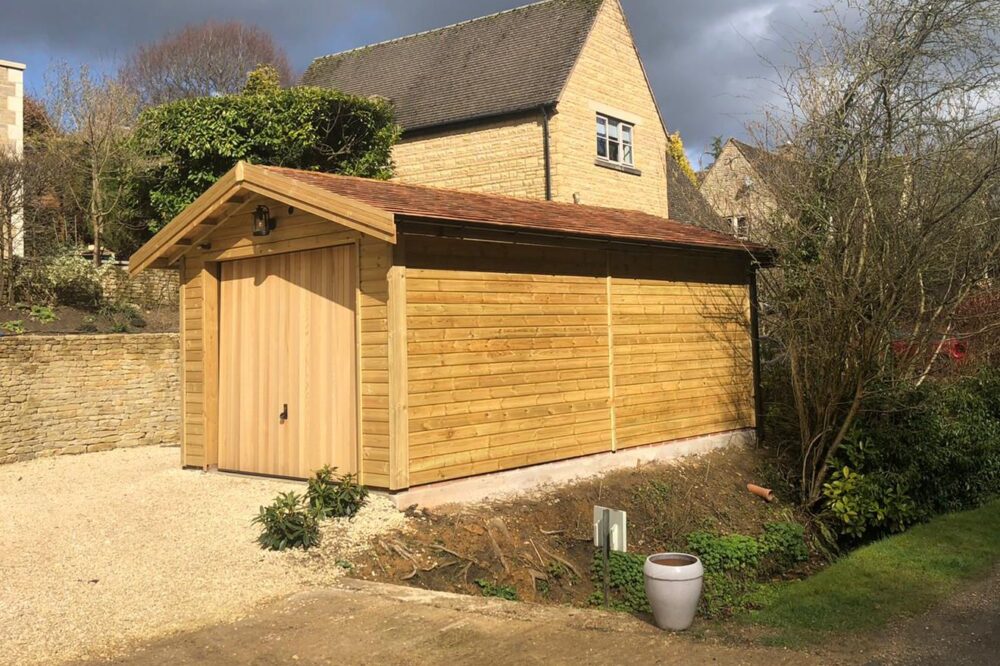 Groundwork Requirements.
All garage buildings require a concrete base and a single course of bricks, made up as follows.
150mm of hardcore
Damp proof membrane
100mm (minimum ) of concrete
single course of semi-engineering bricks (with holes)
concrete base size to be 50mm larger than brick course dimensions
plan to be provided on order
Wooden Garage Groundwork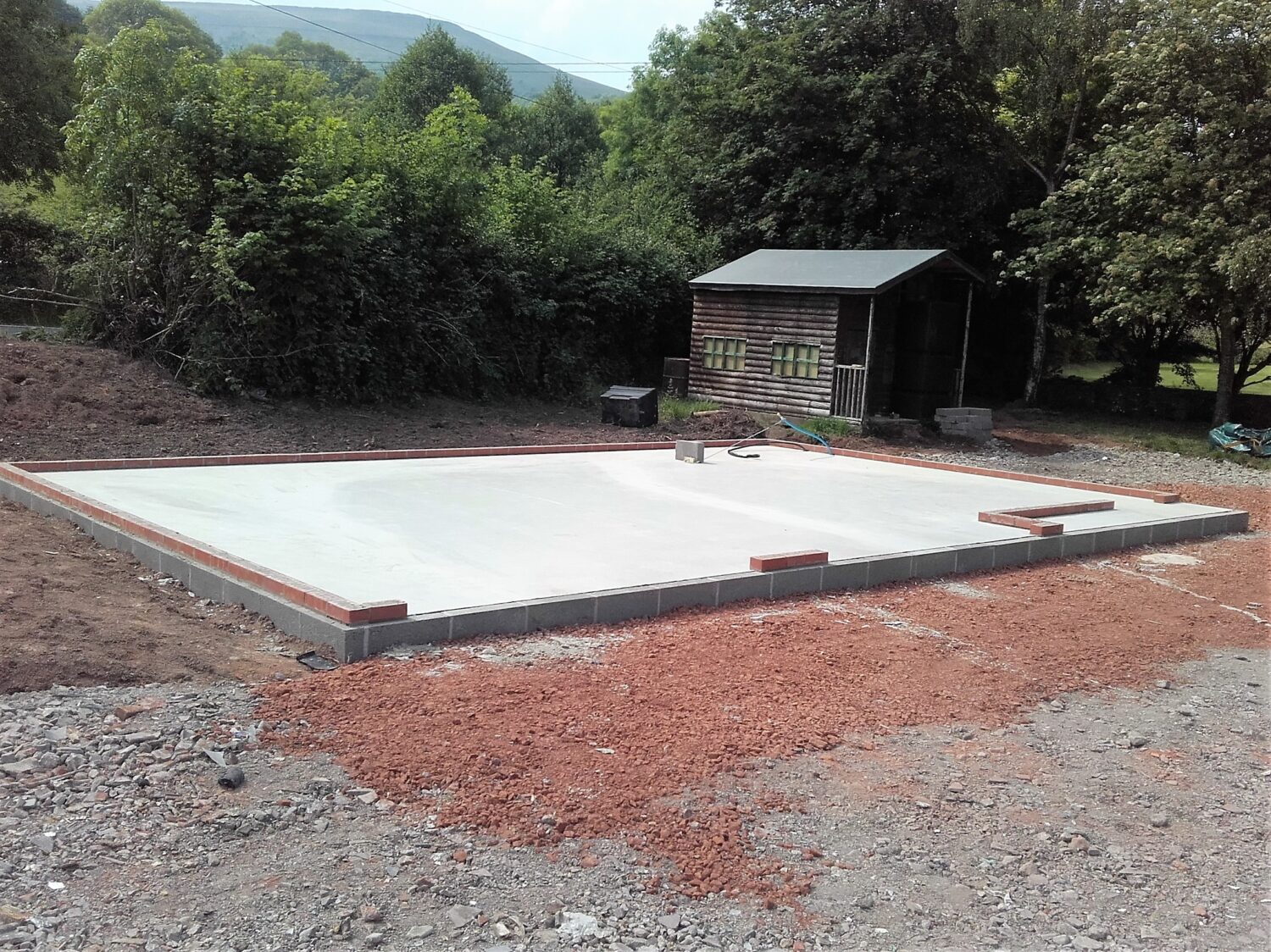 Garage Door Options
Our single garages come with a canopy style metal up & over door, which come in a range of different colours. You can choose to upgrade to fully retractable up & over doors, timber barn doors or cedar clad doors for an additional fee.
The maximum width of our doors is 2.5m and the height is 2.1m. On some designs the doors need to be reduced in height or width. If you would prefer to fit your own doors such as roller shutter doors, then we can leave the openings and you can arrange for a separate company to supply and fit the doors after installation of your garage.
Ribbed Up & Over Door
Options
Cedar Up & Over Doors

2500mm x 2100mm

Elegance Up & Over Door

2500mm x 2100mm

Double Timber Doors

2440mm x 2100mm

Cedar Double Doors

2440mm x 2100mm
Roofing Upgrades
Our pitched roof garage ranges come with Grey or Brown felt tiles or Grey or Black metal box profile roofing as standard. Tapco Slate are available as an optional extra. All roof materials sit on OSB3 boarding and a triple layered  underfelt.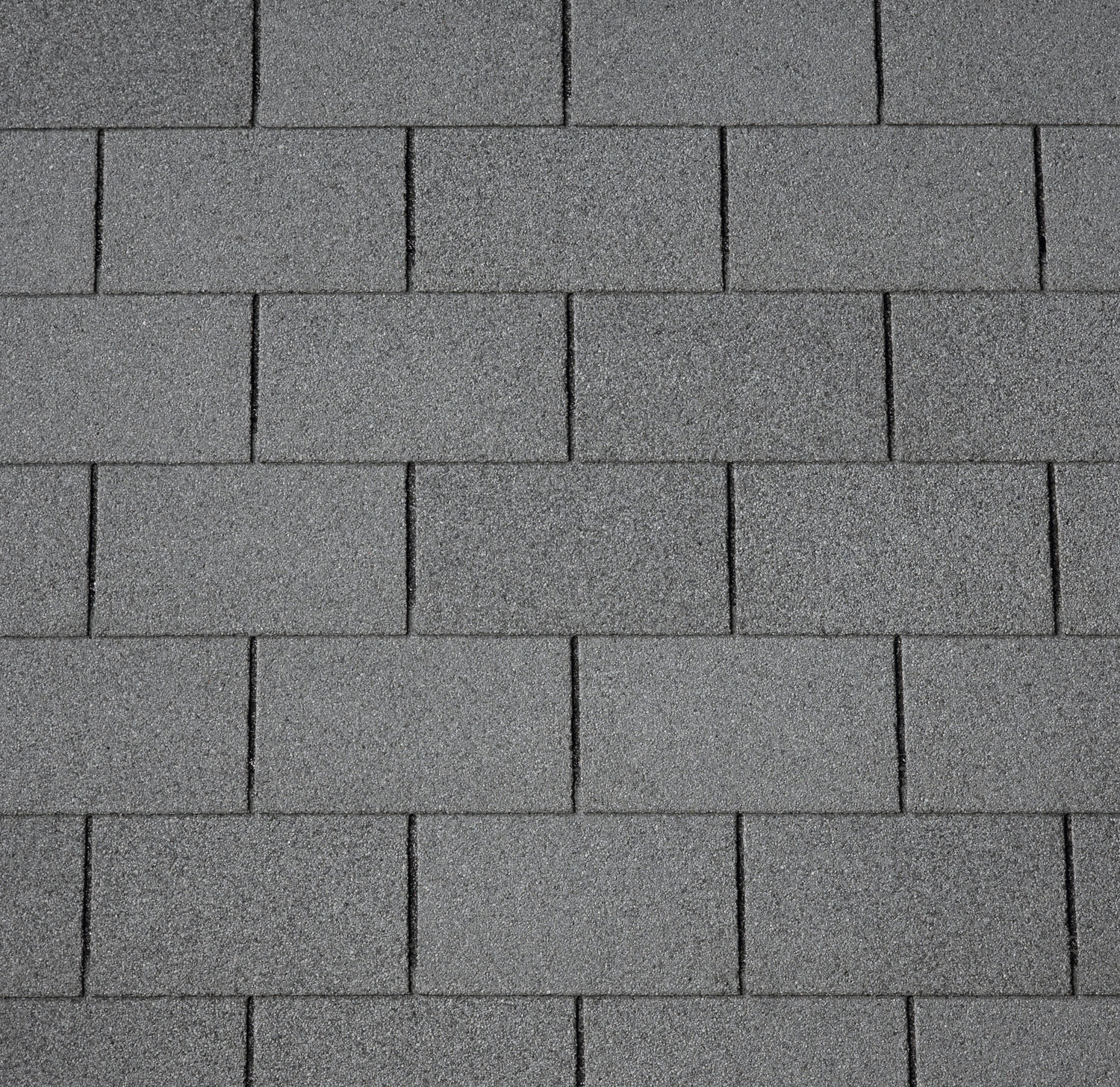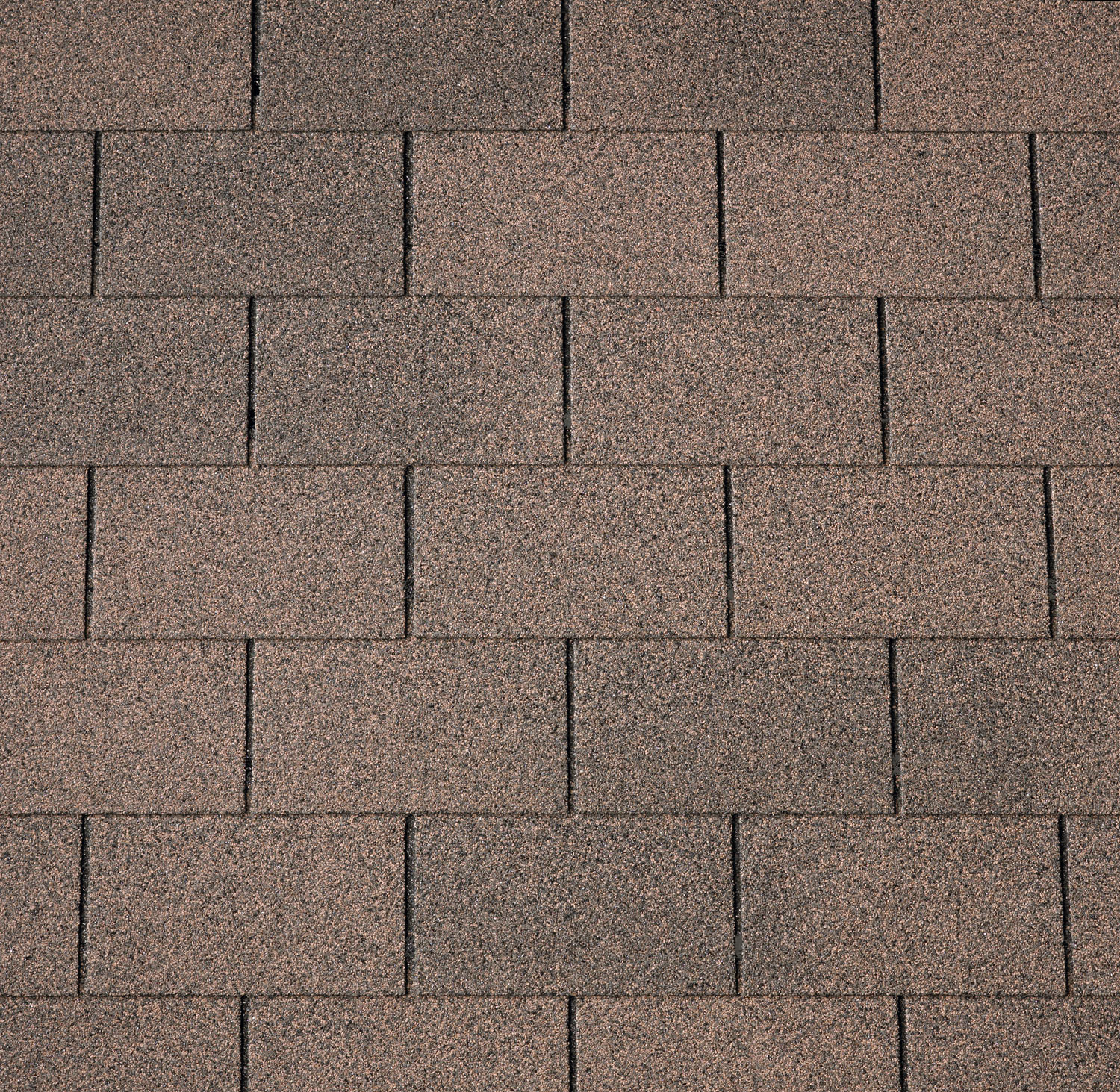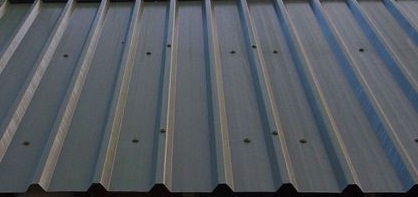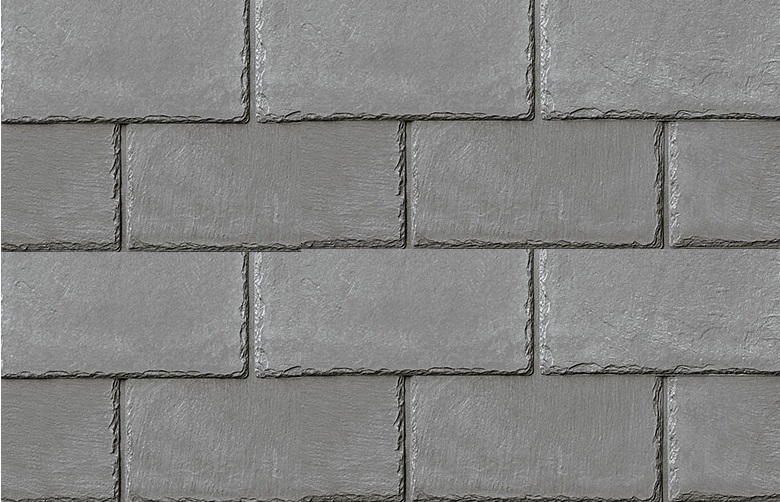 Internal Views
The framing is visible on the inside of the garages, unless you choose the inside lining option.
On the back of the framing you will see the 4mm plywood, which has the vapour barrier and then the outside cladding.
Inside the building, you will see the purlins (between the trusses) followed by the sterling board (OSB). On the outside of the OSB is the final roof covering.
If you select the option of the internal roof lining (and insulation), the Celotex is fitted in between the purlins, and 9mm plywood is fixed to the underside of the purlins.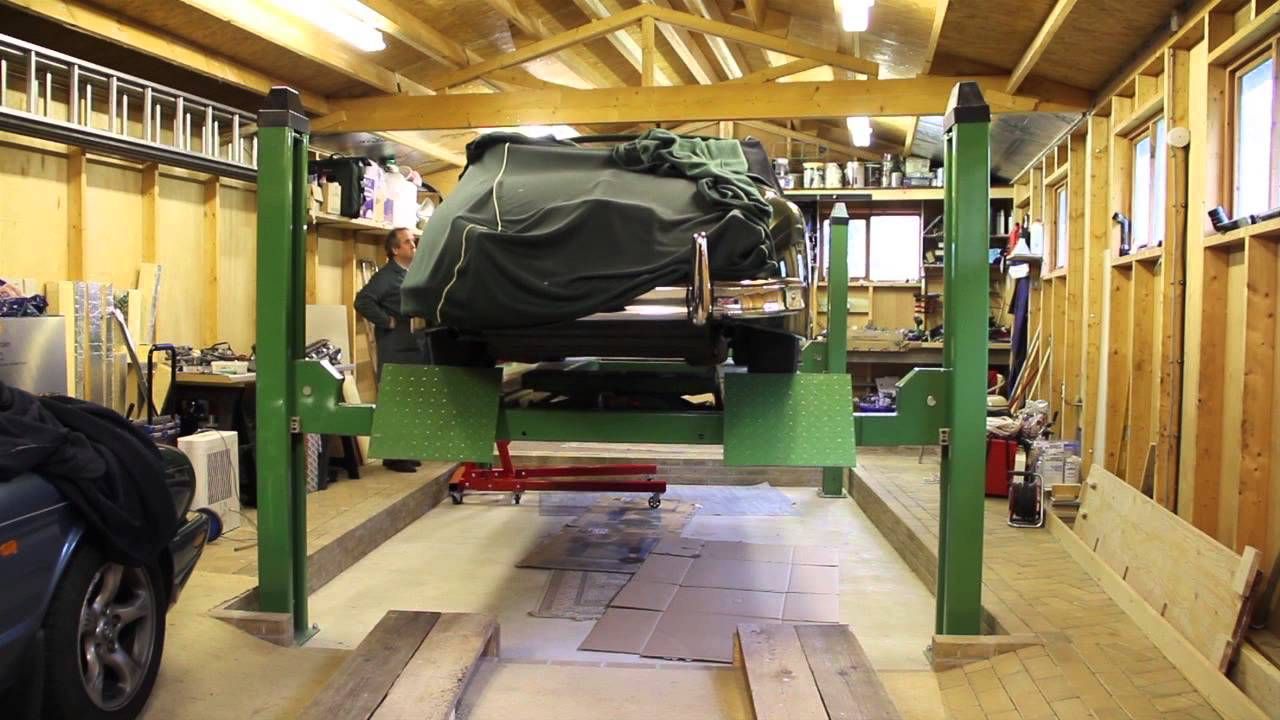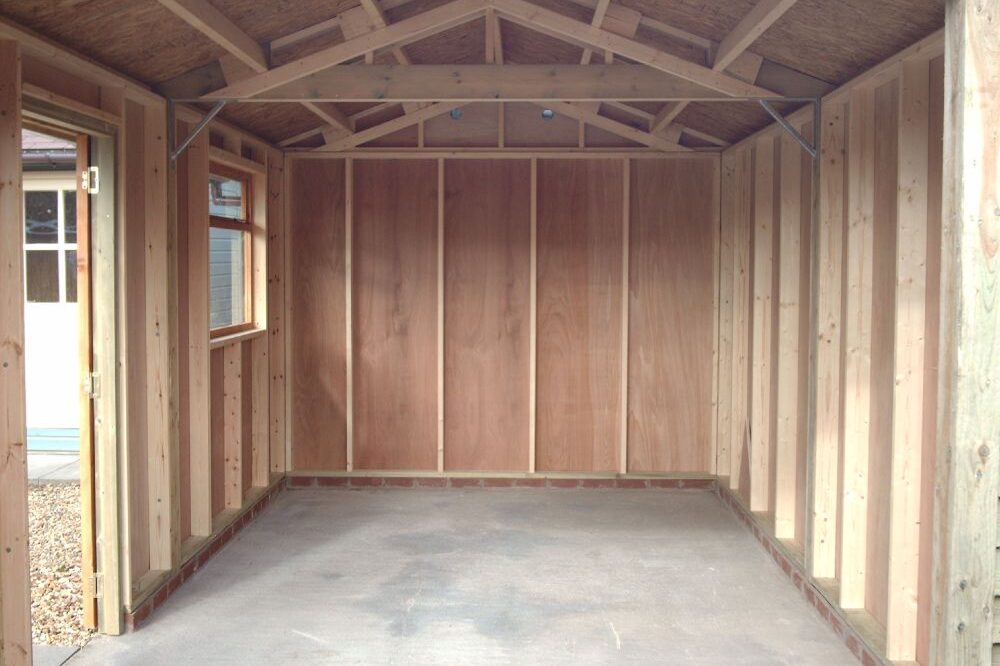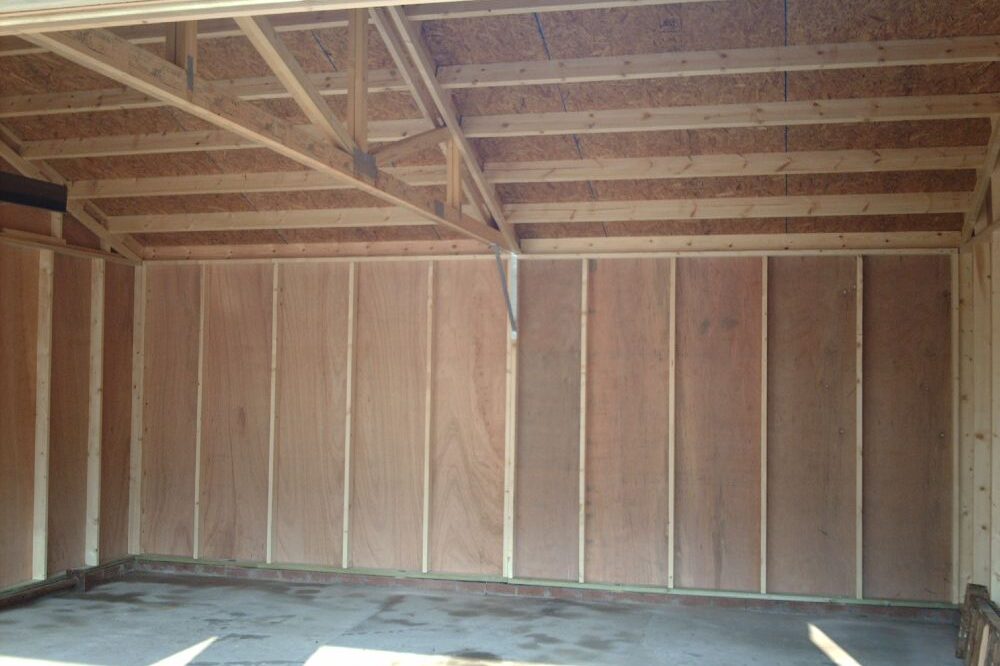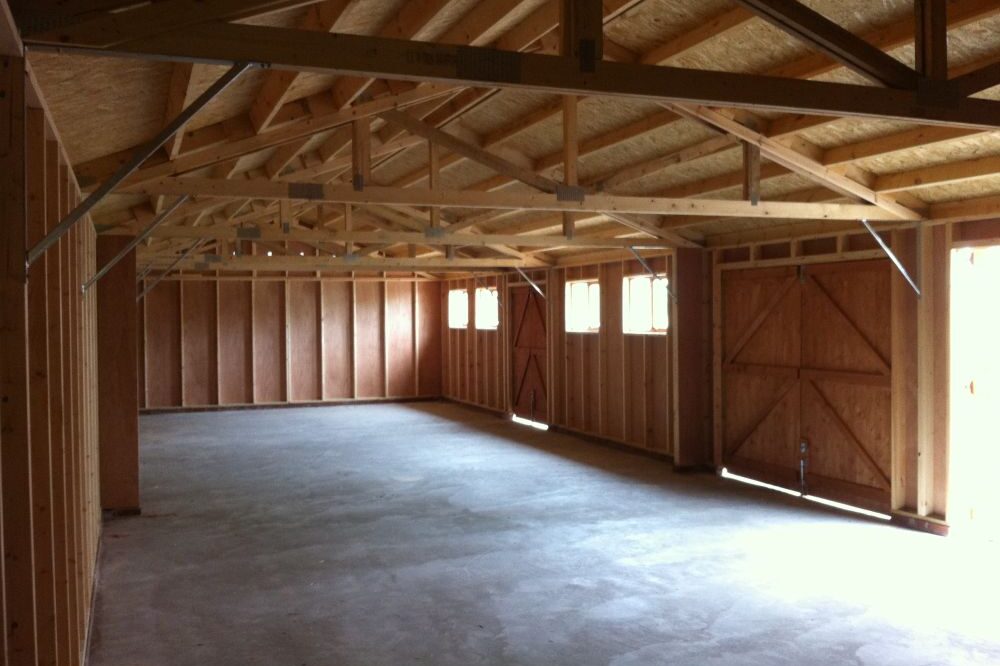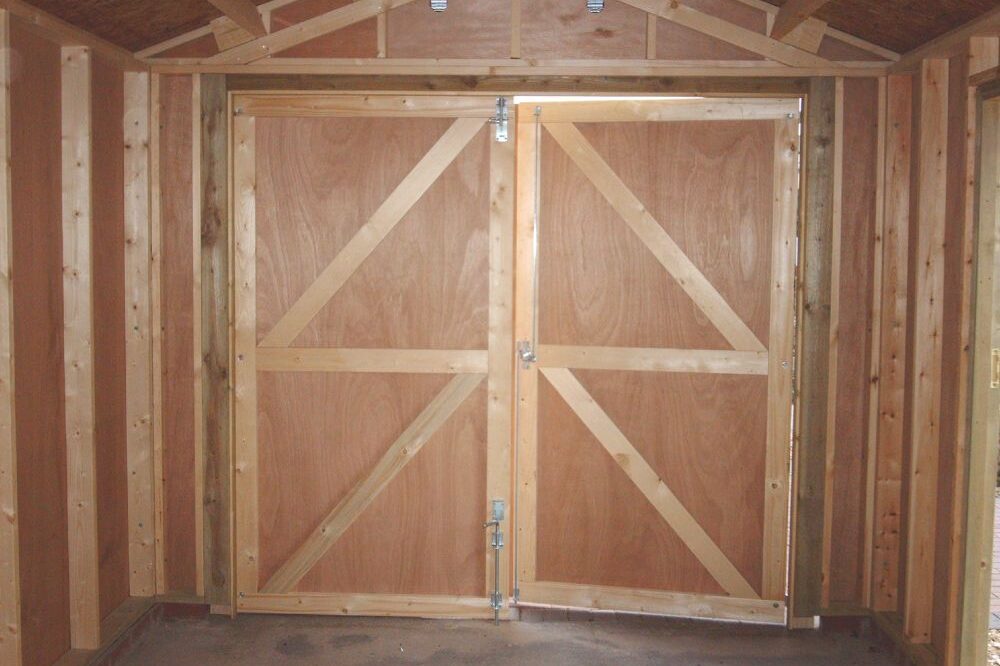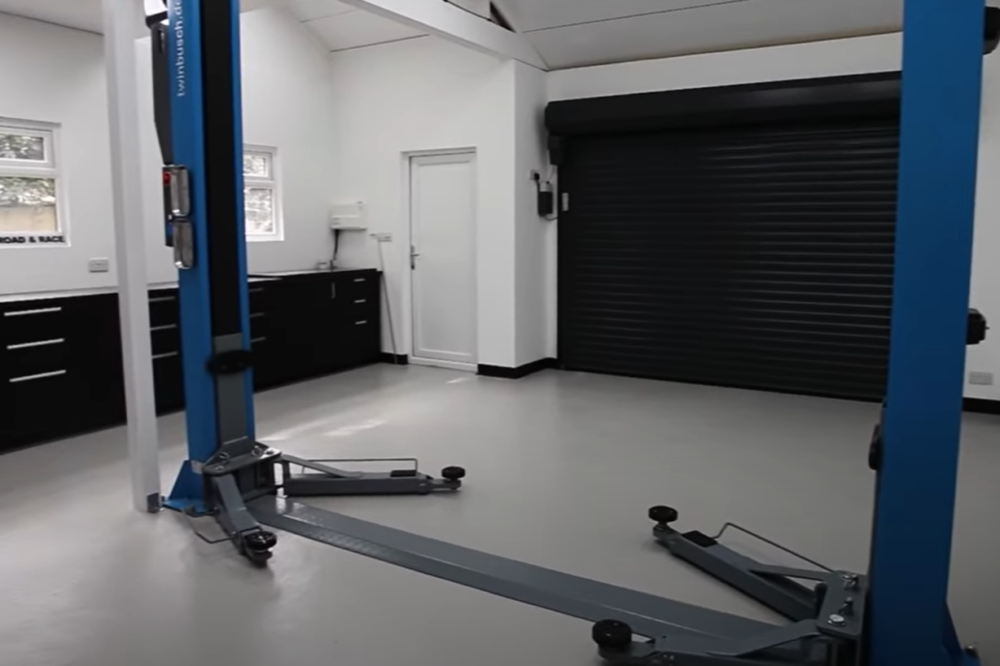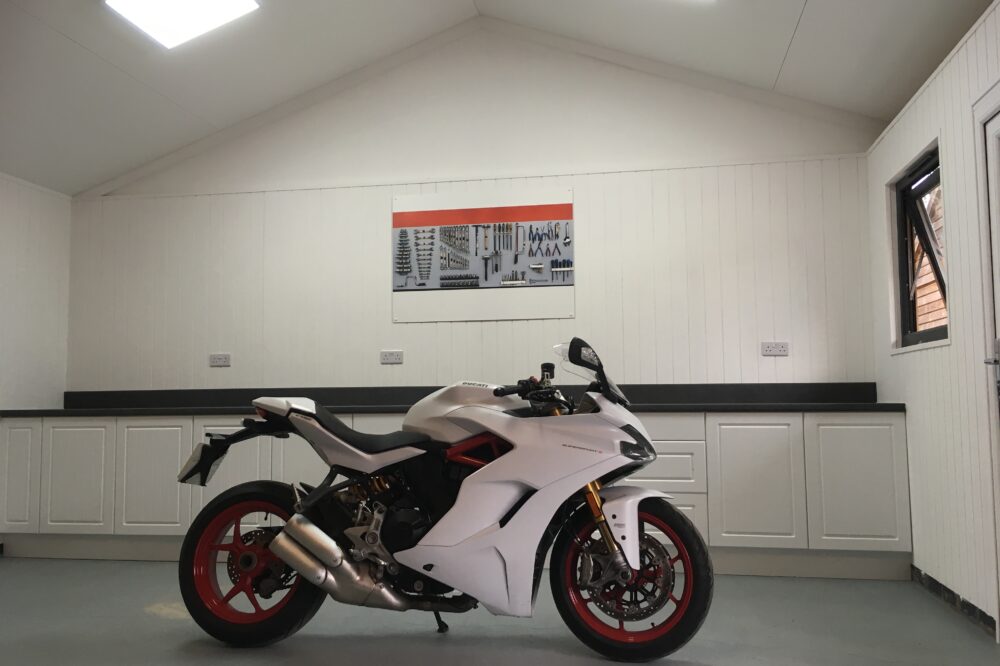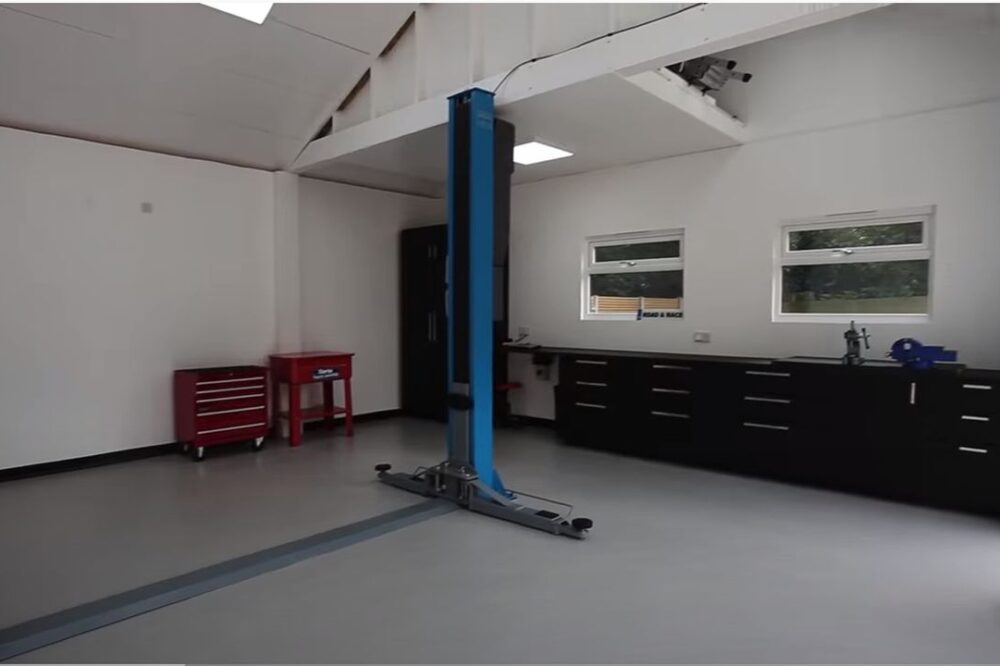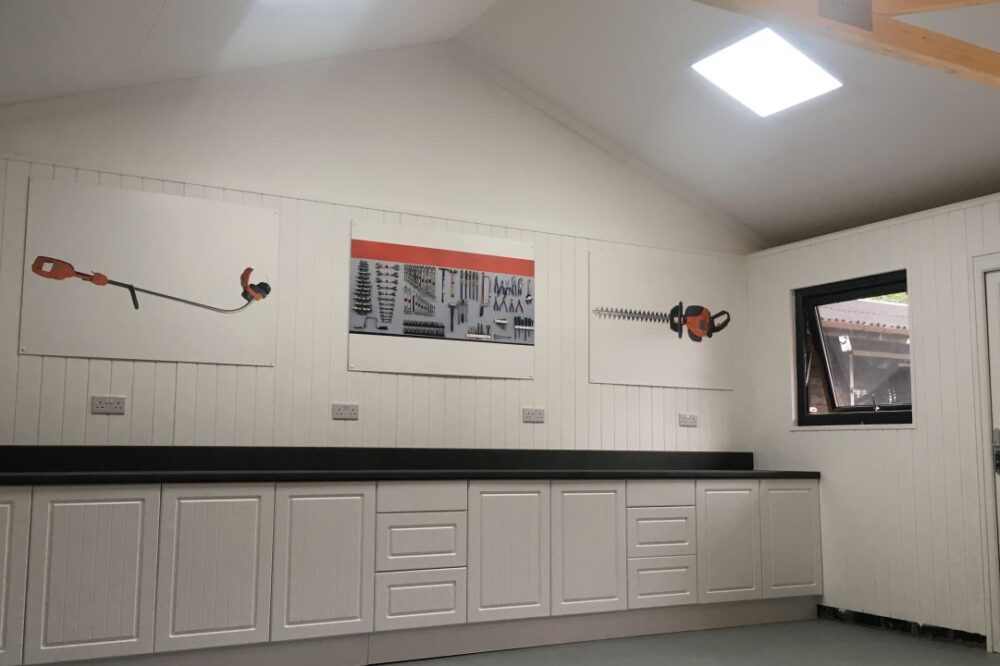 Dimensions
| | |
| --- | --- |
| External Height (to ridge point) | 2.5m - 3.3m |
| Internal Height (to ridge point) | 2.2m - 3.0m |
| External Depths | 4.9m - 7.0m |
| Internal Depths | 4.7m - 6.8m |
| External Widths | 3.05m - 4.9m |
| Internal Widths | 2.85m - 4.7m |
Delivery & Installation
You can find out your delivery costs by entering your postcode on the configurator. If the website cannot provide you with a delivery cost please still submit your configuration and we will be in touch.
Installation is included within the overall cost of your building. However, we can offer a supply only discount should you choose to erect the building yourself.
Testimonials
Quality & Service 5 STARS

I chose Warwick Buildings simply because I went to the showroom, and they designed the building on the internet with me. Brilliant.

Mr Cooney

Great to the see garage erected so quickly. It looks good.

Great to the see garage erected so quickly.  It looks good.

M Cowing

Credit to the company

The guys who installed were professional, fished in good time, left the garden tidy - credit to the company

Mr Blencowe

See google review

Not many people add a Google review as well as sending back their aftersales questionnaires. Mike was delighted with the new garden office and rated the office team as outstanding, and the on site team as excellent. The full review is on Google.

Mike Smith

Super buildings

I'm a very pleased returning customer. Super buildings as always. Looking forward to the next one.

Viv Morgan - Northleigh School

Excellent Job

5 stars on every aspect, but an extra mention for the on site team as they did an excellent job installing my garden room

M Grant

Add a smart home switch

The building is brilliant - service was fantastic. Would like to have the option of a smart light switch so Alexa can turn on the lights.

Neil & Kendra

Excellent on site team

Local customer and was recommended. The on site team were excellent, as were the office staff. 5 stars too for the showroom and website. Would certainly use you again if I moved house.

Mr N Taylor

Everything I had hoped for.

I was unable to visit the show site and so was a little concerned as to what the build quality would be like. I needn't have worried as when the product was delivered it was everything I had hoped for.

Mr Pygall

23 Years old and looking fabulous

Dear David You built the garage for me in Nov 2000 and the wood is as good today as when you built it and I've been very pleased with it. Rain stopped my Cuprinol painting this morning but I thought about the possibility of replacing the felt with Tapco slates, depending on price etc, as it has plenty of life left in it. Best wishes Mark D.

Mark D

Cracking Job

Hi, I have to say your guys did a cracking job here on the build and with cleaning the site up they are a credit to your company. Sincerely Mr and Mrs Widdall

Mr and Mrs Widdall 

Great to support local business

Very professional throughout. Being able to view the product and discuss design and alterations was very important, especially when spending this amount. Seeing the product is key, plus being local - it was great to support local business.

S. Turpin

Erection crew were tidy and co-operative

Erection crew were tidy and co-operative. Availability of lining important factor in my purchase. Satisfied customer.

Mr Keevil

Really helpful staff with a can do approach.

Really helpful staff with a can do approach and a great show site that shows the quality of the products. The visit firmed up ideas for a new stable block and within budget.

Richard Bowden

Excellent & prompt response to queries

Wonderful product, exactly what we wanted. Exemplary service at every stage. Excellent and prompt response to queries... Jake particularly awesome!

Mr Young

Professional staff and a stunning product.

Fantastic company. Did exactly what they said they would. Professional staff and a stunning product.

James Smith

Three super buildings

The first two buildings that we used for classrooms, were so good that we decided to dismantle one of the old sheds and have a new one in it's place. Thank you - the students and the staff are in heaven.

Viv Morgan

I was impressed

All 5 stars. I was impressed with the speed and the tidiness of the erecting of the garage, and the politeness of the team.

Mr Warren

Left the site immaculate

Gus who came to site were lovely. Very polite, professional and friendly. They left the site immaculate. 5 stars for everything else

T Widdall

I found them great and the building I bought is quality

Well I'm just going to sell my 4 year old "traditional office" supplied by them as I don't use it much and came across these reviews. My office is (as stated) four years old. Still 100% water tight everything is perfect despite being under a tree all the time. I found them great and the building I bought is quality....

Richard Jenkinson

First class

Mr dealings with the office and team who erected the building were first class

Miss M Samm

5 Stars

5 stars again - need I say more

Former customer

We're very happy with the quality.

I have previously purchased THREE double garages from Warwick Buildings, the first over twenty years ago is still standing, although unsurprisingly, we re-roofed it. Currently I'm awaiting a quote for a workshop - but the similar one they delivered and erected two years ago is still like new, no issues at all. We're very happy with the quality.

David Holmes

We are delighted with our Contemporary Garden Office

We are delighted with our Contemporary Garden Office. From visiting your beautiful showroom, right to finishing , all has been excellent. Very helpful staff, clear and easy to use website, very pleasant team who erected building. Well made, well insulated, great value. Thank you very much.

Mr & Mrs Bunce

Just down the road

Needed a decent workshop and just down the road - so a no brainer!

Richard Turner

Fantastic service

Fantastic service - the team are a credit to you. Thank you also for the recommendation of Daron for the concrete base

C Judd

We're very pleased with the car port

Thank you - we're very pleased with the car port. The service from Warwick Buildings has been excellent at every stage.

Mr Barnes

Always approachable

Always approachable + helpful

Scott

Many thanks

Many thanks to you and the installation team we are very pleased with our buildings that have been constructed over the past couple of days. They compliment the 2 garages and a pool shed which have been built on the property since 2004

M Beeny

Superb customer service

Super customer service. 5 Stars to all aspects of the purchase - many thanks. Just for information - I was recommended.

Mr Denby

We are so glad to have found you.

We are so glad to have found you. We are surrounded by 'bespoke' garden office companies here in London - but your range is just as impressive. The showroom visit sealed the deal for us + we are thrilled with our new garden office. Your prices are much more reasonable than most, and your team have been FANTASTIC from start to finish.

Amanda - Twickenham

Another building

We bought a curved roof office last year - so the next studio naturally was built by you.

Mr Williams

We love our new garden office

Thanks for an outstanding buying experience. From the start, Warwick Buildings have been fantastic. The delivery & build team were great! We love our new garden office.

A Murphy

How amazing is that!

My garden room was 24 degrees this morning without heating on - how amazing is that!

Jean Clymer

Fantastic service

Fantastic service from start to finish - a job well done. Thanks!

Mr Burnett

5 Stars

5 Stars all round. Nothing else to say.

Mr Chapman

Excellent service – as always

I'm a previous customer (as you know) and this is my 3rd garage from you. Excellent service as always - I'm delighted with the garage. Thanks

S Prevett

Professional, respectful and efficient

We are really happy with the service provided. Andrea in sales was very attentive and your delivery & on-site team were extremely professional, respectful and efficient.

S Jones

Great communication throughout

I spotted your van when you were at my neighbours, popped in to see what they were having, and liked what I saw. What else can I say - great product, great communication throughout - easy process - very happy.

Mrs Nix

Recommended by a friend

A friend recommended me to Warwick Buildings. Glad they did. 5 stars all round.

Mr K Bailey

Answered our questions promptly

Fitting team were very efficient. Jake was very helpful - answered our questions promptly.

Tansley

We LOVE our garden office

Hi Team Warwick…

Hope you are all well. We LOVE our garden office and I'll send you some photos in a mo, although we haven't quite finished decorating the garden outside so will send you more once we have!

Many thanks

Amanda

Amanda D

My previous garage is still good after 13 years

I previously bought from you in 2007. Still the same quality, and service. My previous garage is still good after 13 years so I knew how good the quality of your garages was before I decided to buy this one. Your office staff were also excellent.

Mr Ironside

Superb.

Superb. I've just had a garage supplied and installed by Warwick, and have been very impressed with both the building itself and their customer service and support. The building was supplied and fitted ahead of schedule, which was nice. After initial installation there were a couple of minor snags, which Warwick addressed and put right first thing the next day. You can't ask for more than that. I would wholeheartedly recommend Warwick based on both the quality of their product and their customer service.

Chris Baker

Well made and sturdy, never damp or wet inside, been well worth the money.

I've had one of these garages for around 12 years and can't fault it, well made and sturdy, never damp or wet inside, been well worth the money.

Steve Harris

30 Years old – still looks fantastic

I'm finally returning as a customer, as I would like 2 buildings for the house I'm moving to in Norfolk. The last one is 30 years old and still looks the same as the day it was put up. No rot, no decay - just a brilliant building. The overhangs really protect it, and I've only re-felted it once in all that time. I'm delighted you're still in business as I'm not looking anywhere else for the new ones.

Mr Ford

Five Stars All Round

After an extensive internet search I chose Warwick Buildings for my home office. Thank you to the entire team. Easy to understand price builder, great sales team, fabulous on site team. 5 Stars all round.

Mr Arnold

Great service

Good morning David, As you know Miles dropped over yesterday morning and sorted out the problem with the bifold doors on my new office. Thank you very much for responding so promptly and resolving the problem. Great service. Regards, Louise P

Louise P

The team were excellent.

The team putting up the room were excellent - polite and efficient. You were recommended by our daughter in law - and we will pass on the recommendations.

Mr & Mrs Goss

It has enhanced our garden, the structure is very sound and looks great. Highly recommended.

I was looking for an alternative to a standard concrete garage and found Warwick via google. I paid them a visit and was impressed with the standard of the wooden buildings they manufacture, so placed an order. Garage is now complete and I am very very pleased, it has enhanced our garden, the structure is very sound and looks great. Highly recommended.

Mike Thornley

As promised

Everything was exactly as promised - thank you!

Ms Connan

Loving the office

Loving the office.  Quality product, thank you

John & Susan D

On site team fabulous.

Showroom excellent - Sales team efficient - On site team fabulous - Building magnificent - Coffee to die for (in showroom)

Ian Jones

Keep up the excellent service

Keep up the excellent service

P. Oliver

Excellent organisation, great products

Excellent organisation, great products, very "can-do" staff and outstanding customer service. Highly recommended.

Andrew Murphy

On site team very pleasant & efficient

5 stars all round. Would recommend to friends. On site team very pleasant & efficient.

Mr Reynolds

Work ethic was magnificent

5 stars. Is there anything else you would like to say? YES - where did you get your quality staff from? Work ethic was magnificent.

Jack H-F

Worth the wait…

A long wait but worth it in the end. The installation team were brilliant, as were the office staff.

T Murrell

Value for money

I chose Warwick because they adapted my office to suit me, and they would always update any changes in writing. OK the lead time was a bit longer than I'd anticipated, but that meant they were busy, so it gave me confidence that my money was safe. The team arrived and built it in next to no time, and they even cleared up after themselves... I'd have no hesitation in recommending them

Sam

They were excellent

Just to commend your onsite team - they were excellent

Mrs Johnson

Great company – would certainly recommend.

We've had two buildings from Warwick. First one over twenty years ago which we insulated and finished off ourselves. It's been brilliant so we had no hesitation to go back when we needed a second one. This time we chose a contemporary design which was fully kitted out, saving us time, money and arguments. Same lad that did the first one is still working there and takes care with the finishing touches. Great company - would certainly recommend.

Chipping Campden Scouts Treasurer

Very helpful.

Visited here to get an idea of the possibilities for a new garden office workshop we are looking to have built. They have examples of the various buildings that appear on the website, makes it a lot easier to picture the options, and to get real idea of scale. The gentlemen we spoke to was very helpful. Now just need to put our design on paper.

Dave Deacon

Service was outstanding from start to finish

Service was outstanding from start to finish. Andrea was so helpful, and Jake was efficient with booking everything in. The guys on site couldn't be faulted, and Daron did a fab job with the base.

S Allen

I am very happy

I am very pleased with my new garden office and with the service + support received from the office + onsite teams. The attention to detail is excellent everywhere and I thought this was worth mentioning. I am very happy.

Curtis-Spence

Loving the garden office

I've known Warwick Buildings for a long time and I've been daydreaming about working from home in my very own garden office for years. Finally I've managed to connect the loose ends together, and I am now enjoying the increased enthusiasm that I get from the improved vista that overlooks the valley below. It's certainly been worth the wait.

Alice T

Very pleased, professional efficient service from start to finish.

Very pleased, professional efficient service from start to finish. Garage looks good and hope it stands the test of time.

Barney Smith

Fantastic service from a very reputable company.

Fantastic service from a very reputable company. I would strongly recommend them to anyone looking for a garden office.

Jamie Dorrance

Fantastic service all round

Fantastic service all round. We're really pleased with our garage and extend our thanks to everyone at Warwick Buildings

Toby W

So professional & efficient

Positive experience from first call to your office requesting brochure, to erection of office on site. The on site team were amazing - so professional and efficient.

Mr Kings

Brilliant Company

Brilliant Company, have dealt with them on more than one occasion, outstanding staff and service, would certainly recommend

Keith Walker