The Garden Room
Insulated garden rooms that provide additional living space, suitable for year round use.
What is a Garden Room?
The garden room is a stand alone building that is separate from the house, increasing the amount of living space you have at home. They come at a much cheaper price than a costly extension, and are usually added without the need for planning.
It is different in design to the current modern garden offices plus it isn't essential to have electrics or the internet. They are much more durable than a garden shed however, and top of the range garden rooms now have insulation and double glazing. This makes them suitable for year round use, and especially useful for an occasional bedroom. Other popular uses include a tranquil relaxation room where you can read a book and just get away from it all.
Most garden rooms have pitched roofs and are considered to be more traditional in style, however contemporary and modern designs are also suitable for extra rooms in the garden.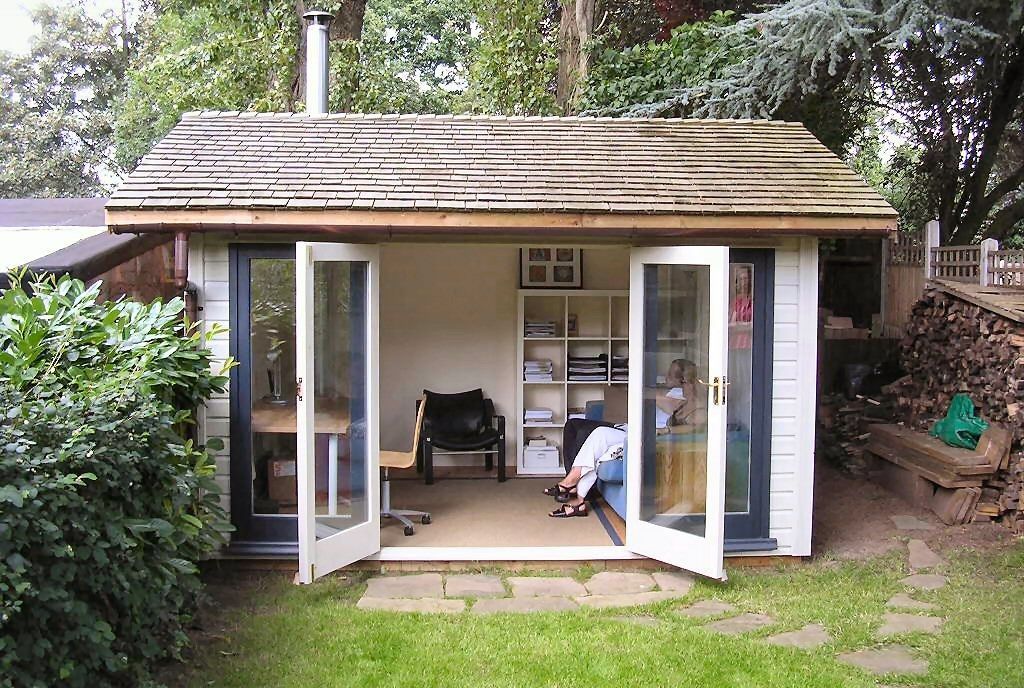 Time for that Extra Room
Built in a day
Increase the usable domestic space you have at home
Insulated and lined for year round use
Large selection of traditional, modern and contemporary designs
Integrated cavity wiring with recessed sockets and spotlights
Tanalised Shiplap, Feather Edge or Cedar Cladding
Sizes to suit all requirements
Fully Insulated with either Rockwool or PIR insulation
Fully assembled
Use to configurator to create your Garden Room now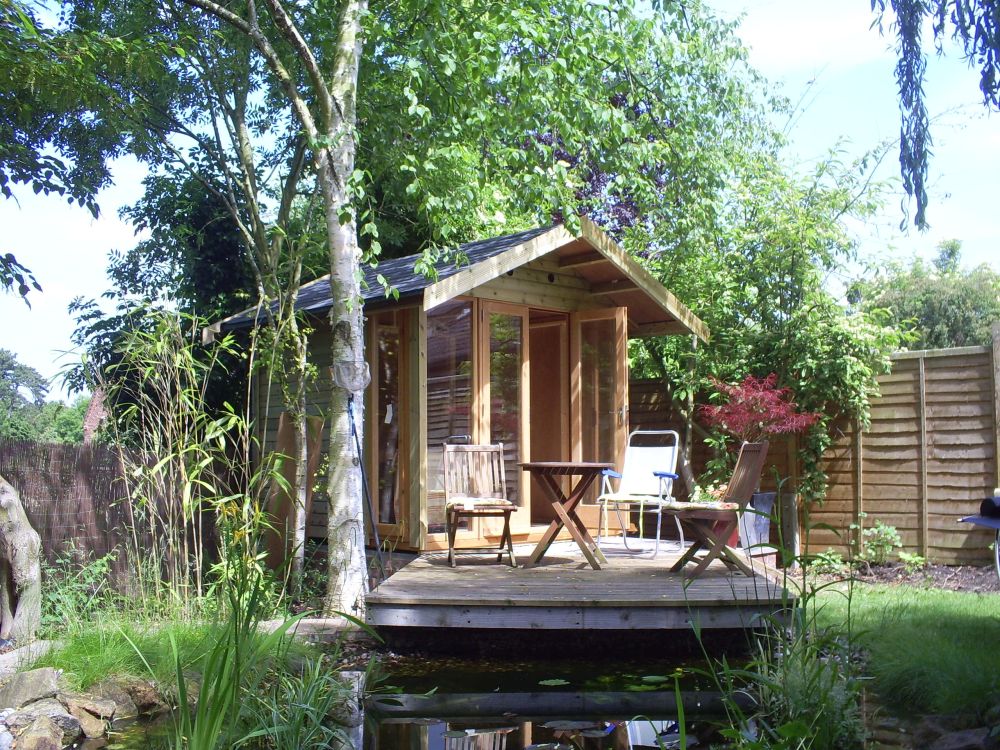 Benefits of a Garden Room
If you are looking for extra space, then a pre fabricated garden room should be something that you seriously consider. Firstly, if you can install it in your back garden then it is likely to be within permitted development. Secondly, the cost of a brick built extension is far greater than a garden room of the equivalent size.
A wooden building by nature is much warmer than a brick construction, so with the addition of PIR insulation, you can easily obtain the equivalent u-value that a new house can provide. Adding double or even triple glazed doors and windows, will also take it to the same level as your house for both security and usability.
You could also use the new room for extra income, and set up and AirBNB unit – subject to planning. Rent it out regularly and it could pay for itself within a couple of years.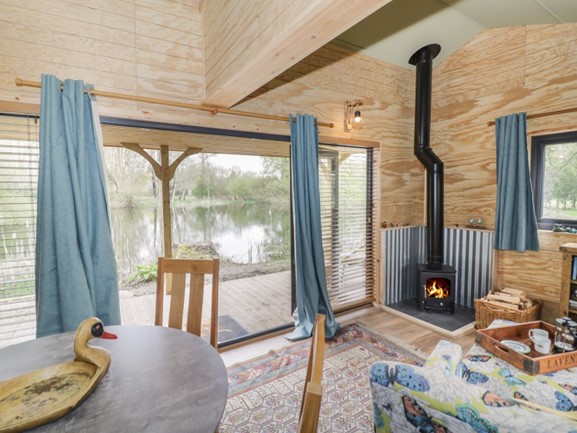 HELP ME CHOOSE MY NEW GARDEN OFFICE FROM THE FOLLOWING DESIGNS
| | |
| --- | --- |
| CLICK ON THE IMAGES | FOR MORE INFORMATION | SPECIFICATIONS AND PRICES |
I HAVE A BUDGET IN MIND - WHAT ARE MY OPTIONS
My budget is £10,000 – what can I buy
Great news – The Traditional and Contemporary garden room designs have a building that is within your price bracket.
These would be the smallest sizes that are fully insulated, however if you are happy to have a non insulated version, you can choose a larger size without the internal fitting out. This could be a good option as the double external skin will still offer a superior quality summerhouse.
Traditional Price Builder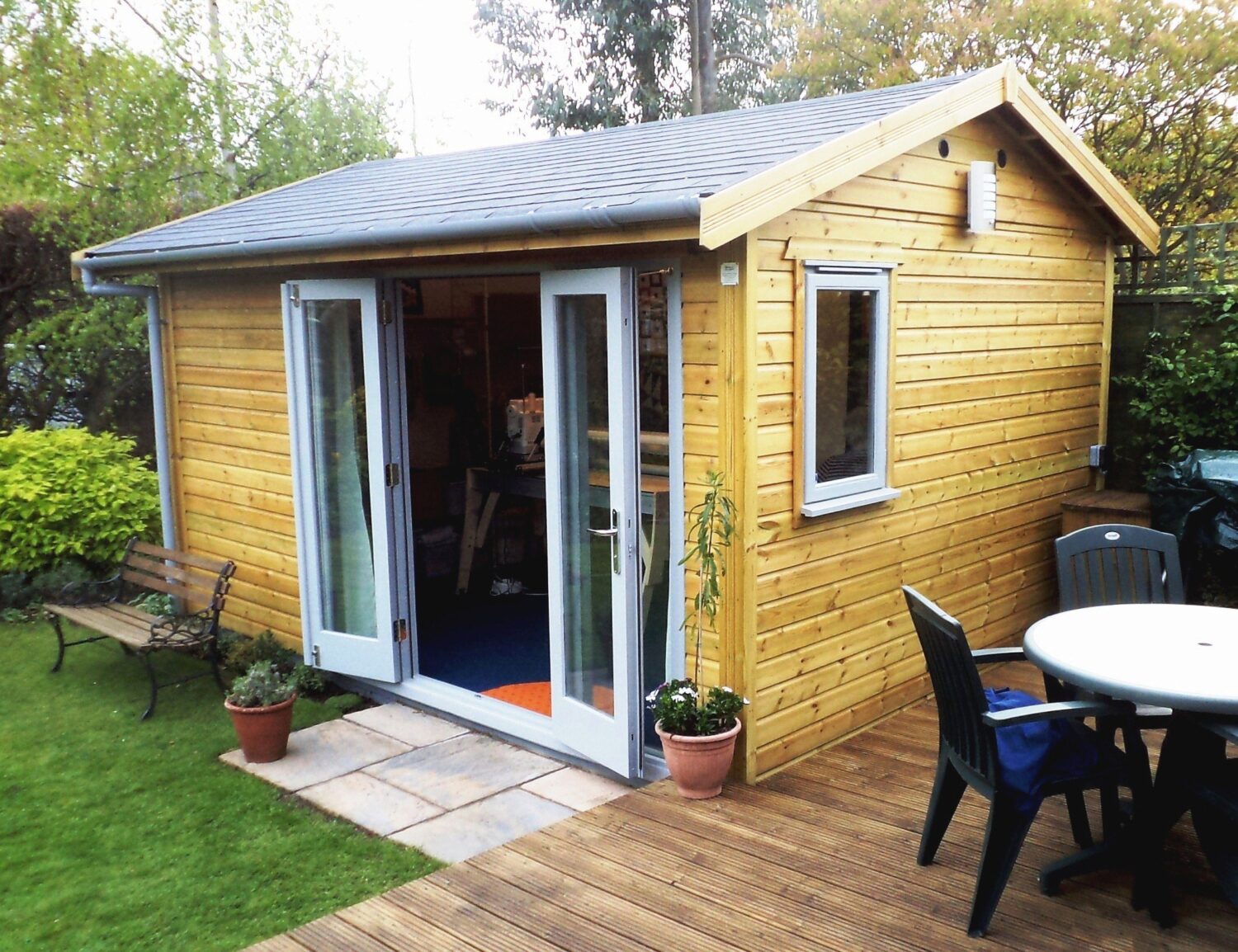 My budget is £15,000 – what are my options?
All of the models are available to you, however the most popular size of 5m wide x 3m deep starts at £15,000 for the building.
To complete the project within the budget, the most common size is 3.8m x 2.4m – which is ample for a sofa and a couple of chairs, or a desk.
The Studio Price Builder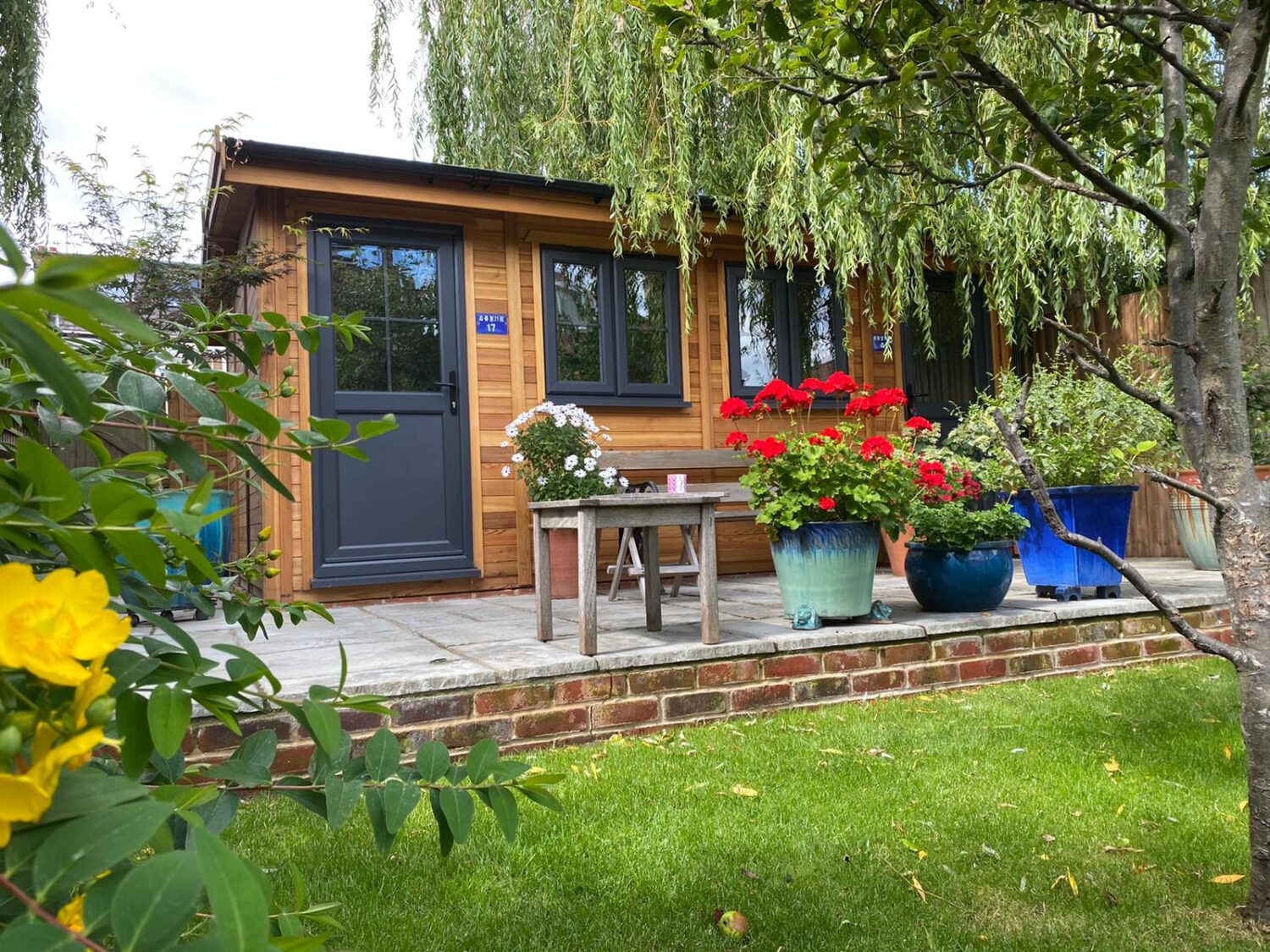 My budget is £20,000 – what are my options?
Here's where you get to choose the perfect garden room. Vertical cedar, Tapco Slate, Bi-Fold doors… the decision is yours.
Increasing the height of the roof will also give you that feeling of space, as the vaulted ceiling give a much more airy feel to the inside. The open roof truss in the middle of the room will provides a beautiful feature to hang lights, or naturally split the open plan room.
To help you create the perfect room use our free online price configurator tool, which is available on each of the models.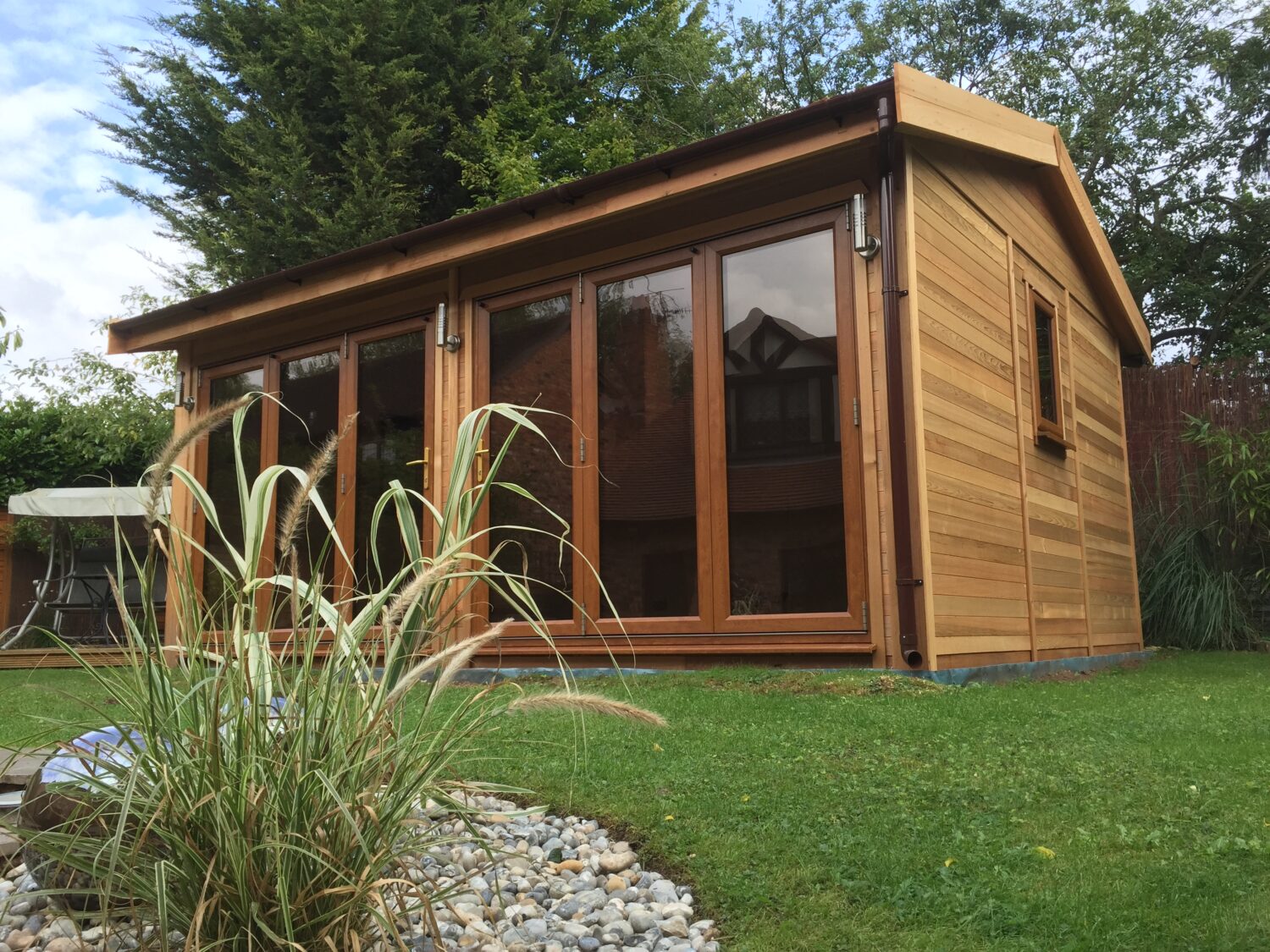 How do you compare to others?
We are voted 'Best Value' in the field of garden rooms and offices, targeting our buildings at those looking to buy a top quality products at a fair price.
Compare Garden Room Prices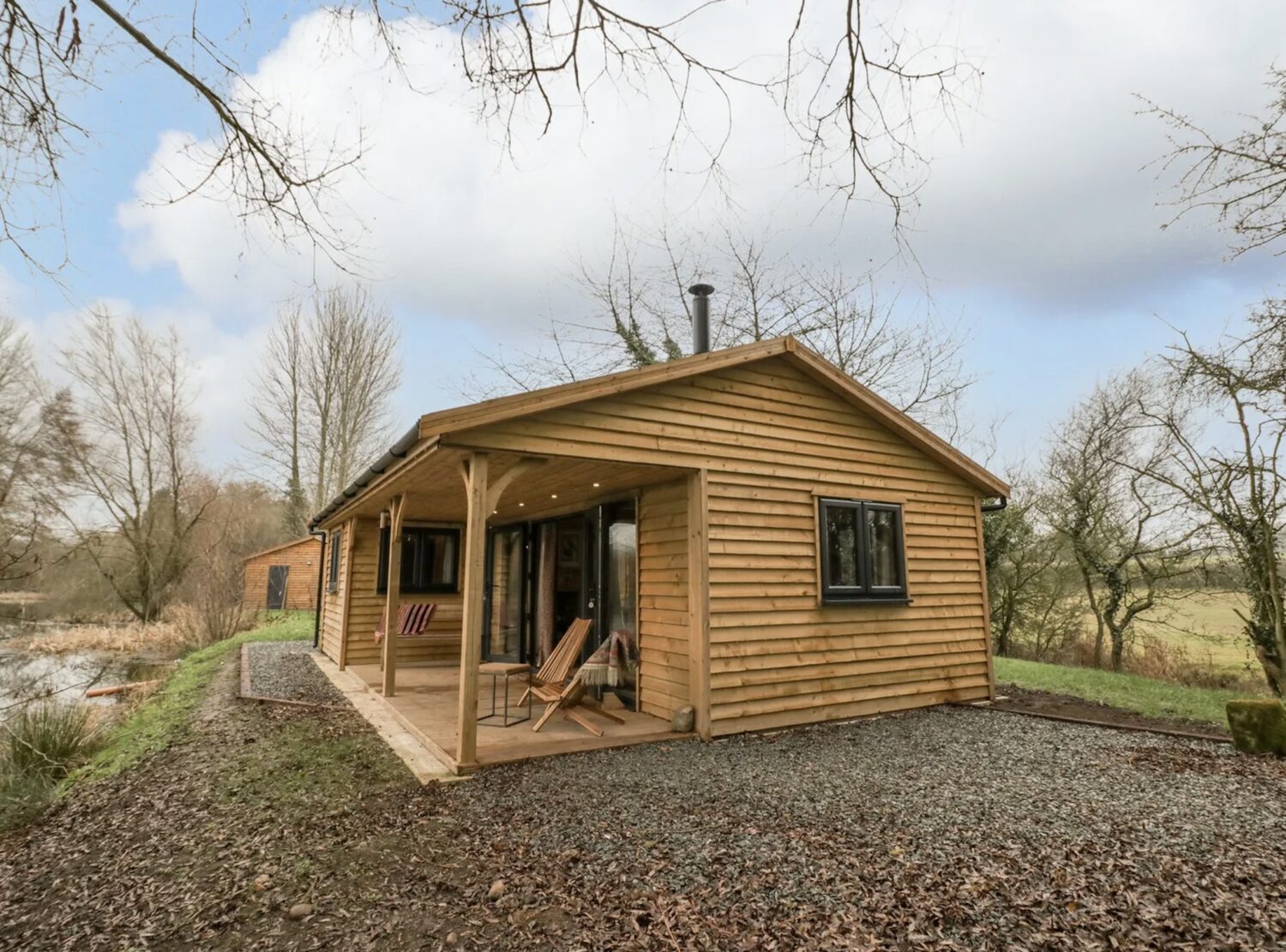 What does a garden room include
| | |
| --- | --- |
| INSULATION | Insulation is included in the floor, walls and ceiling. You have a choice of Rockwool or Celotex in the walls and ceiling, but the floor has 75mm foil backed insulation as standard. This is important as it stops the cold coming up from the concrete pad |
| ELECTRICS | All wiring and faceplates are included. The wires are installed within the cavity, just like a normal house would be so that the building isn't ruined by trunking or visible cables. |
| ASSEMBLY | We include the most difficult parts - the manufacturing and the assembly. That's much better than a book of instructions and a garden full of loose timber, and other materials. |
| DOUBLE GLAZING | You'll never be warm without it - that's why it's included in the price. Not only that, it keeps out the noise and improves the efficiency of the garden office, so it is much cheaper to run. |
Plan your Garden Room
To get the best out of your new living space, make sure you plan before you buy. Not only must you plan where it will go in the garden, but it will also help if you plan the layout.
Use the Ikea room planner and add furniture in the space, to determine just how efficient or inspiring the environment can be. It even creates a shopping list for you to buy later.
PLAN YOUR GARDEN ROOM WITH IKEA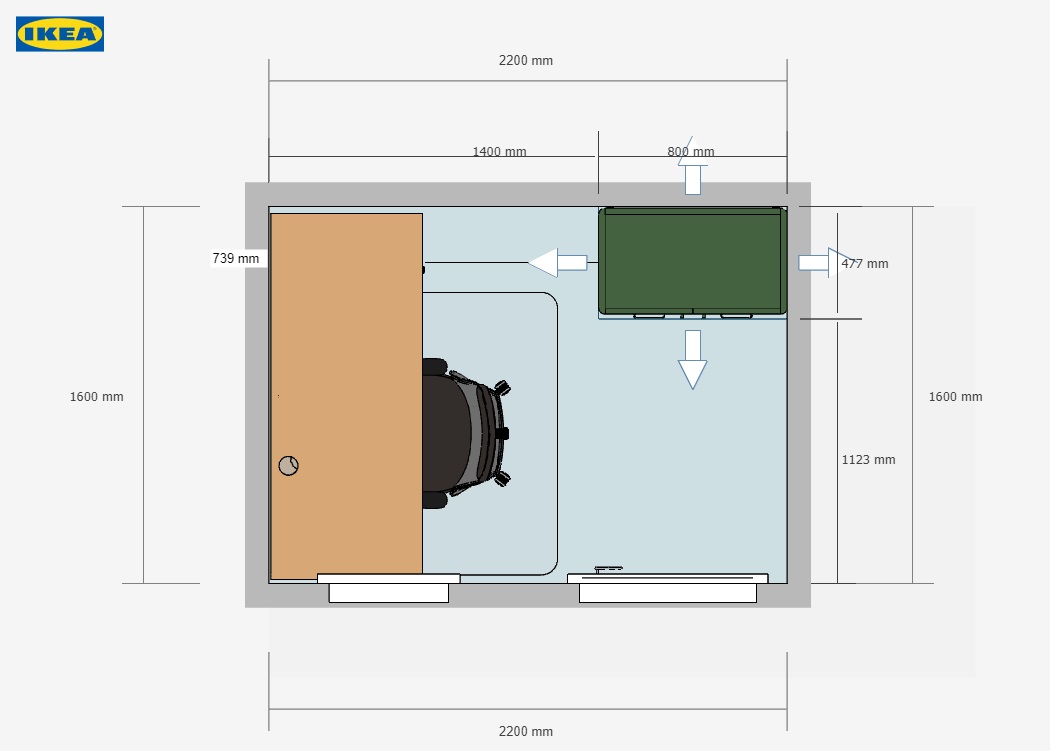 Get the Wow Factor
Either leave it natural or paint the inside – it's entirely up to you. You could add the popular Acupanel acoustic lining board to the walls or ceiling, have an accent wall colour, or advertise your brand with a neon sign in the background. Alternatively, to add some greenery, how about a living wall. It's your chance to go wild and have something totally different from every other room in the house.
NEON SIGNS & LIVING WALLS