Stables from £4000
Tanalised shiplap cladding – no maintenance required
100mm Scandinavian Redwood Framing
Top & Bottom Stable Doors – lined with plywood –
450mm Front Chew Plate to Bottom Door & with chew strips to frames
Choice of Kickboards
OSB Boarding and black Onduline roof
900mm lined overhang to front
Bolted to base behind kickboards
Front guttering included
Assembled by our fully trained staff
Request a Brochure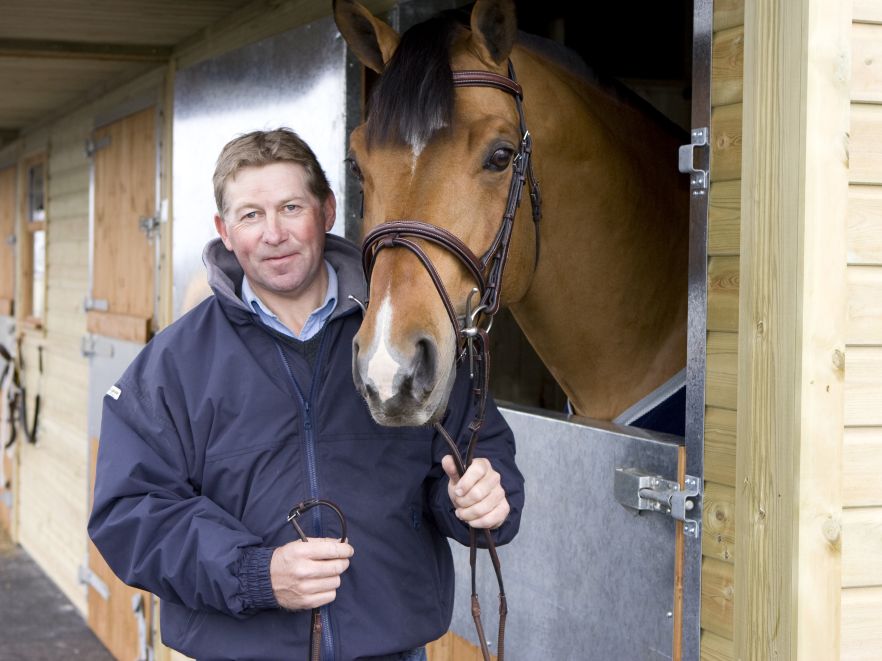 Price List
| | |
| --- | --- |
| Initial Loose Box (3.65m x 3.65m) | £4000 |
| Additional Loose Box | £3500 |
| 1 x Corner Unit (4.5m x 4.5m) | £3500 |
| 1.8m wide Tack / Feed Room | £2750 |
| 2.4m wide Tack / Feed Room | £3000 |
| 3.0m wide Tack / Feed Room | £3250 |
| 3.6m wide Tack / Feed Room | £3500 |
| 3.6m wide Hay Store | £3000 |
| 4.2m wide Hay Store | £3250 |
| 4.8m wide Hay Store | £3500 |
| Archway | £3500 |
Specifications
3.65m x 3.65m Loose Boxes Include
Top & Bottom Door with Chew Plate & Chew Strips to Door Surround
Stable Window with Grille
Black Onduline Roof sheets onto 11mm OSB3 Boarding
1 – Clear Roof Sheet
Full Height 18mm OSB Kickboards OR Half Height 25mm Timber Kickboards
900mm Lined Canopy with Front Guttering
Ridge & Verge Trim
Corner Units as above not including Stable Window with Grille
Tack Rooms are internally lined with 9mm plywood to walls, and partition trusses.
Hay Stores are open fronted and are not internally lined.
Please ask for if you require options such as double doors, additional windows, lining to hay stores.
Planning Guide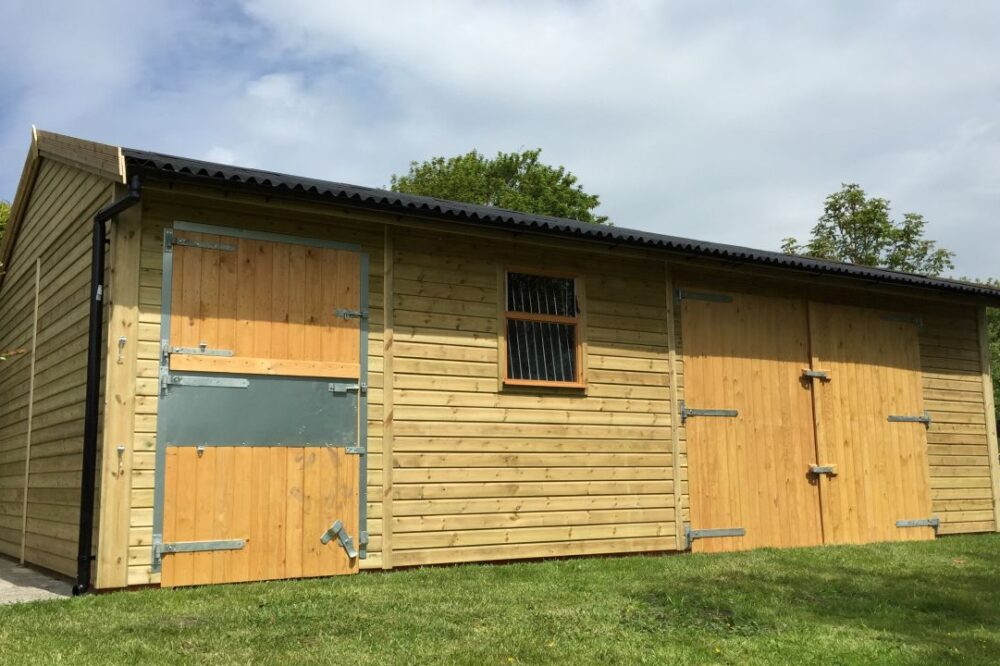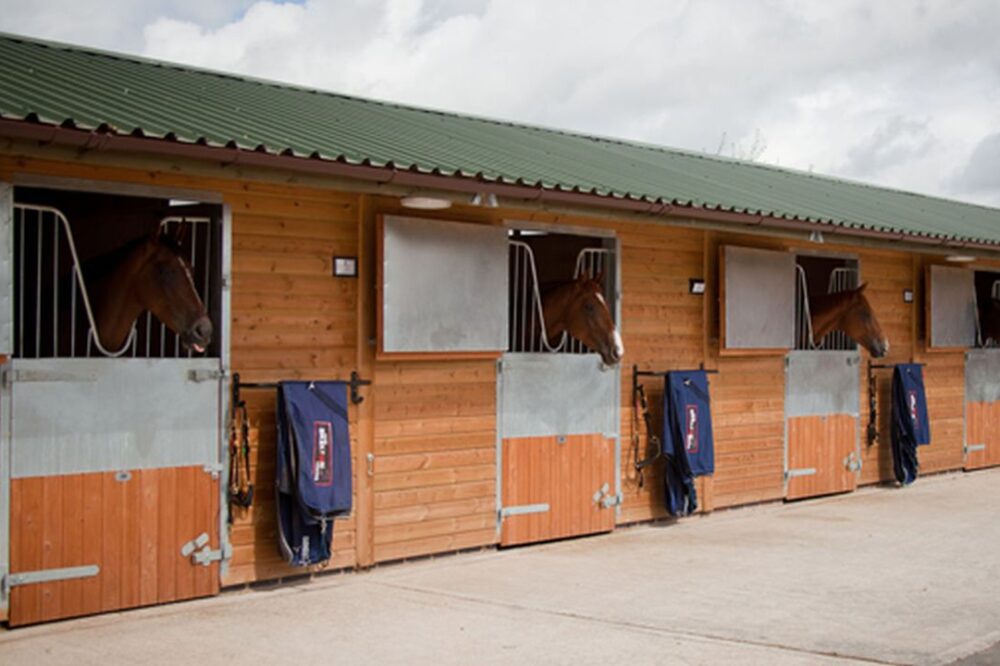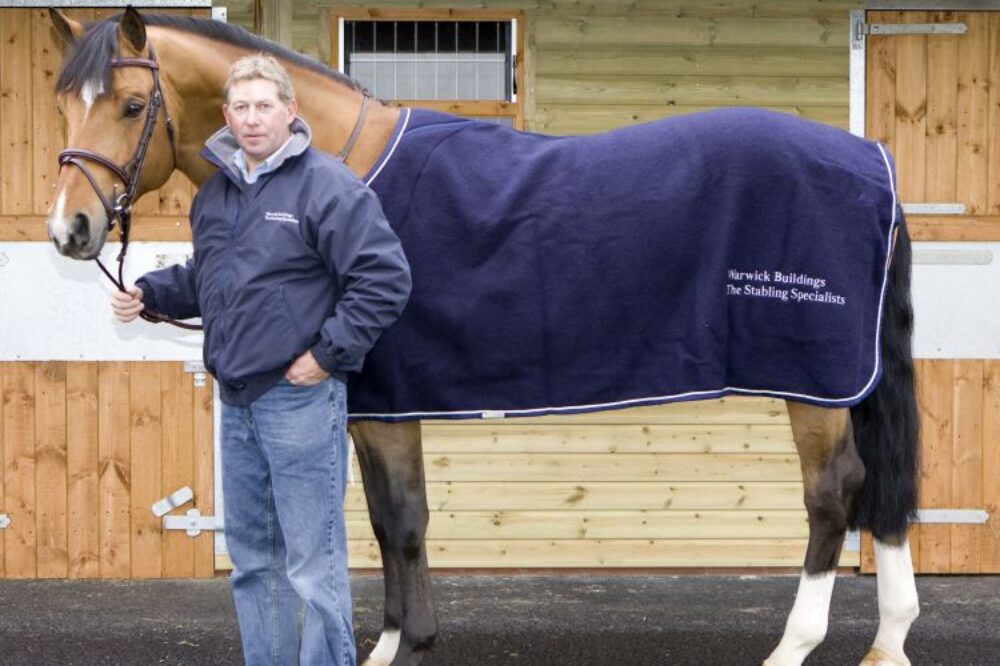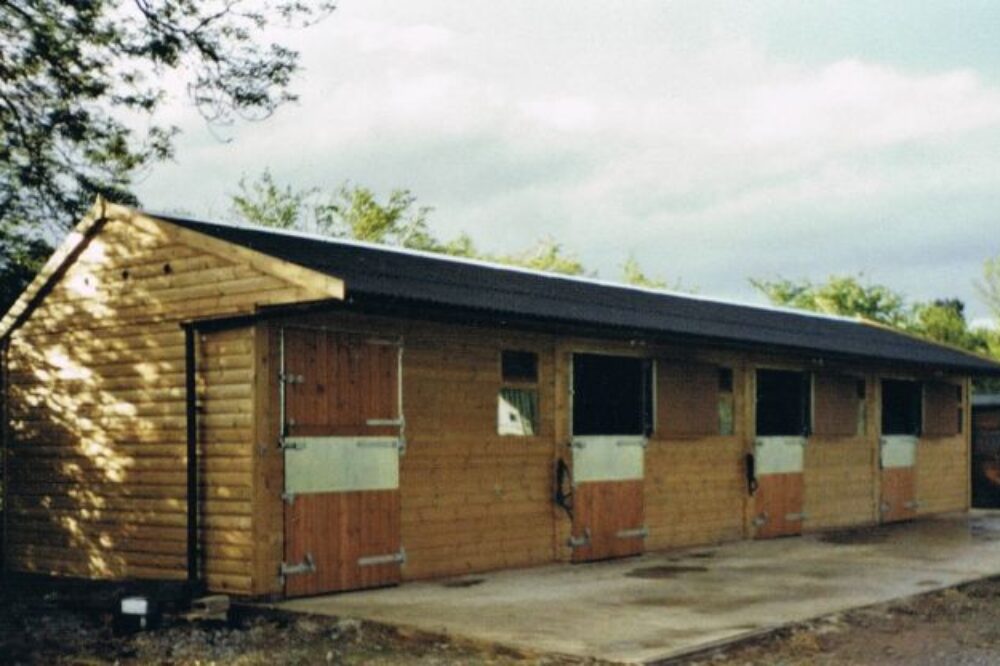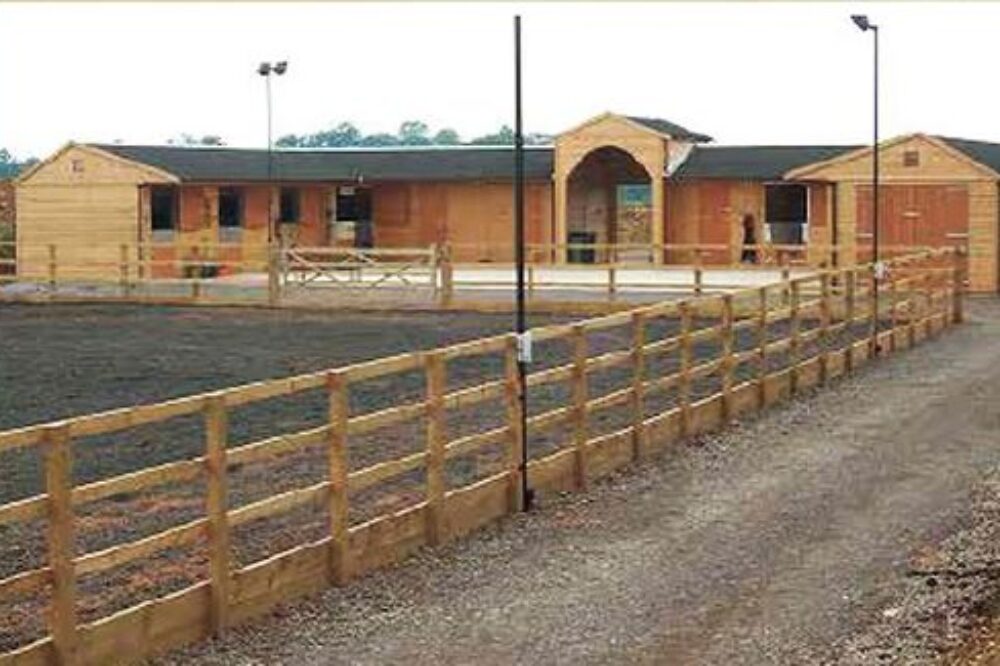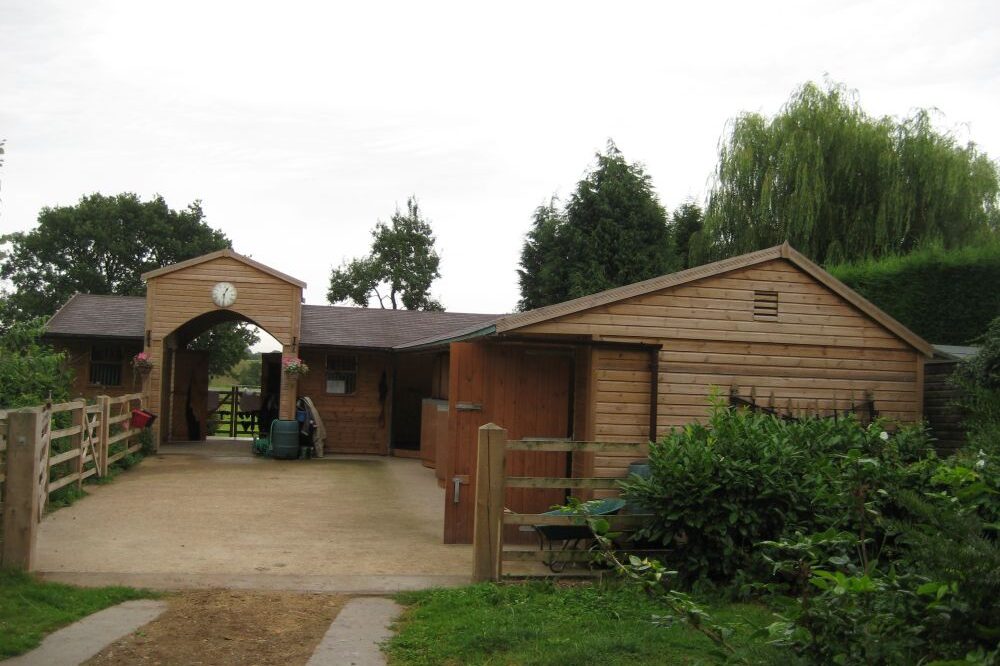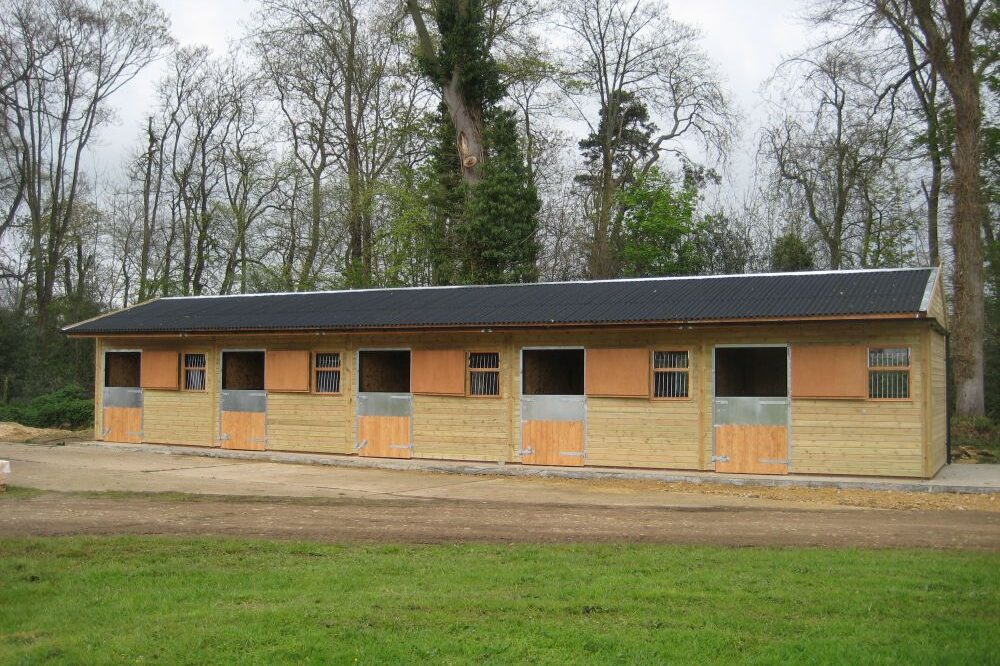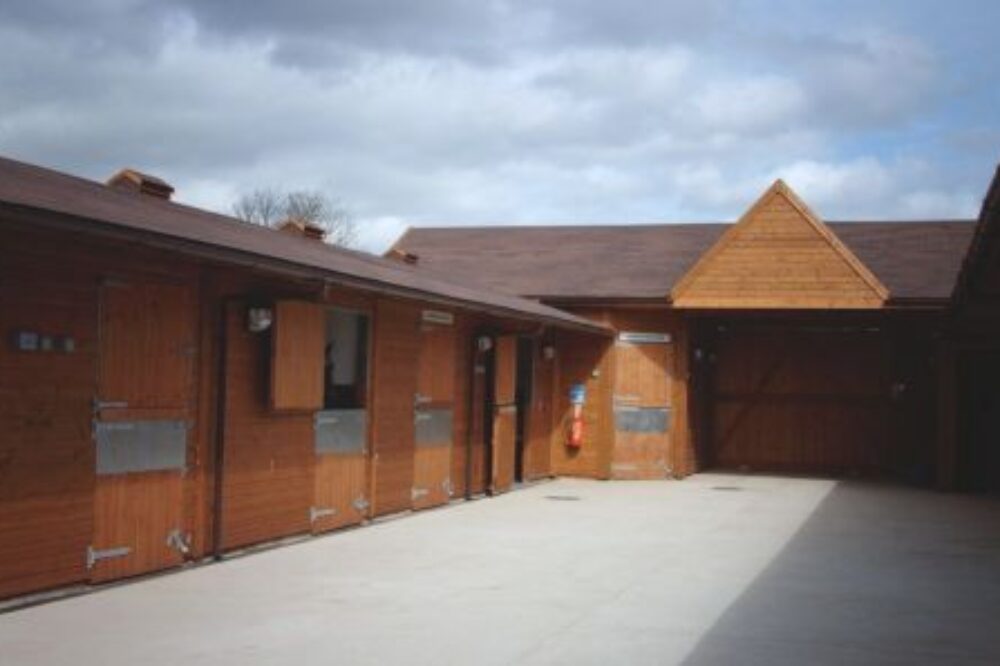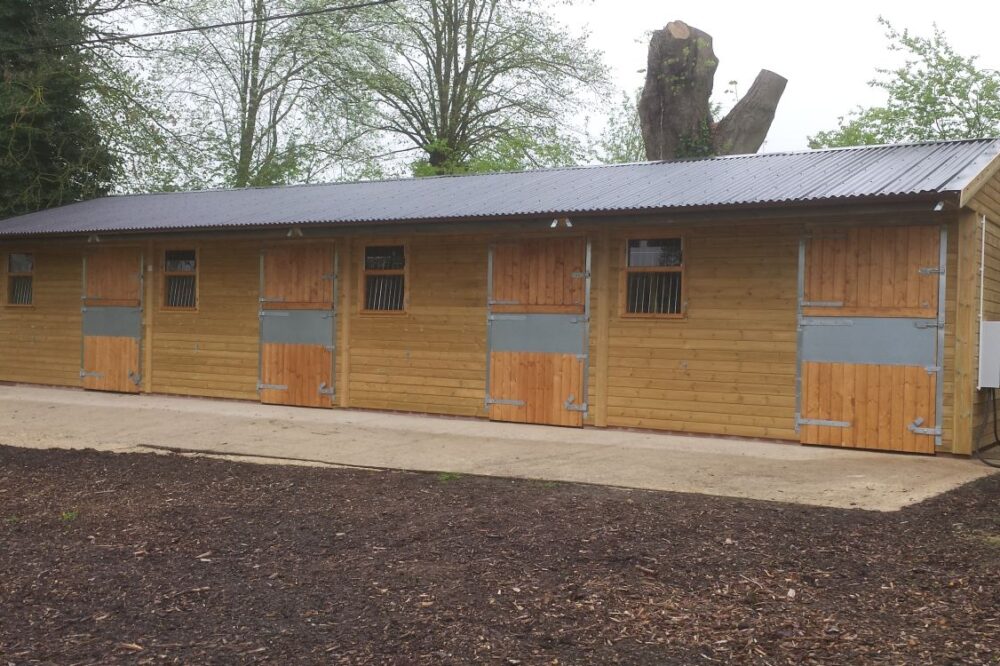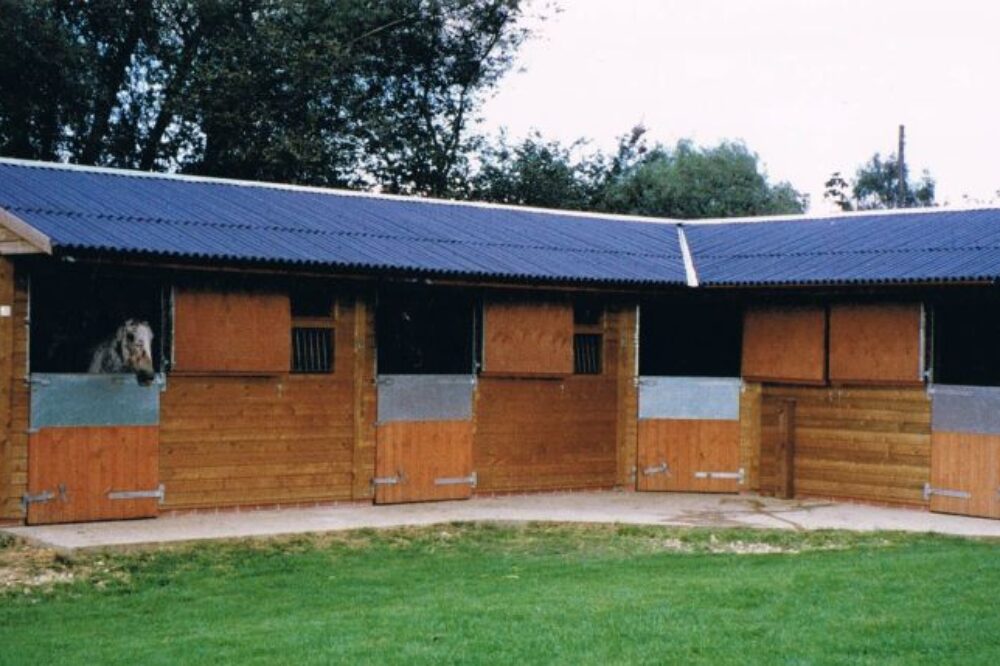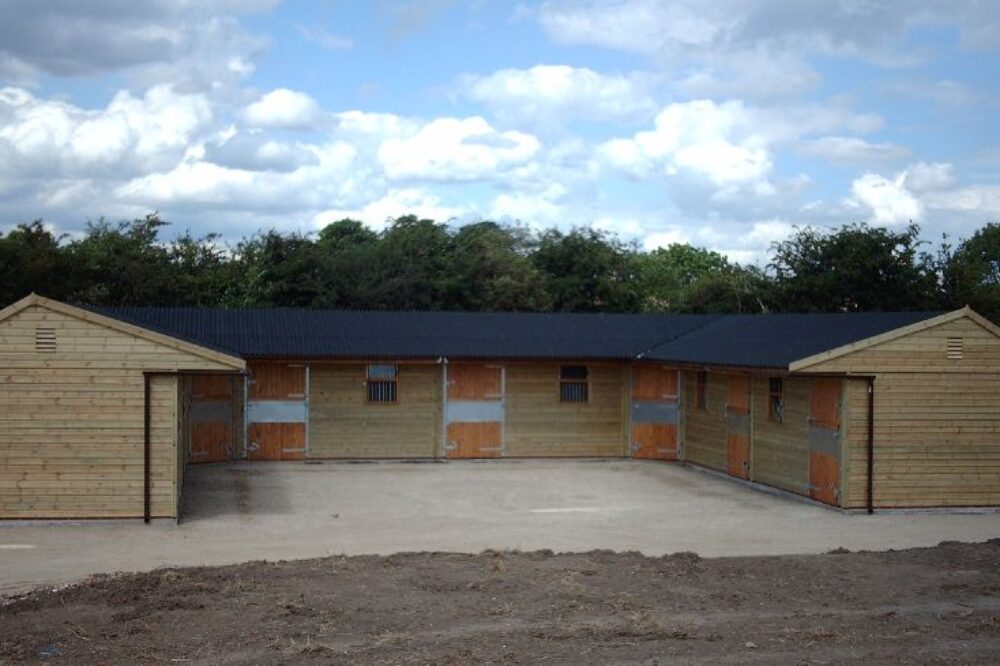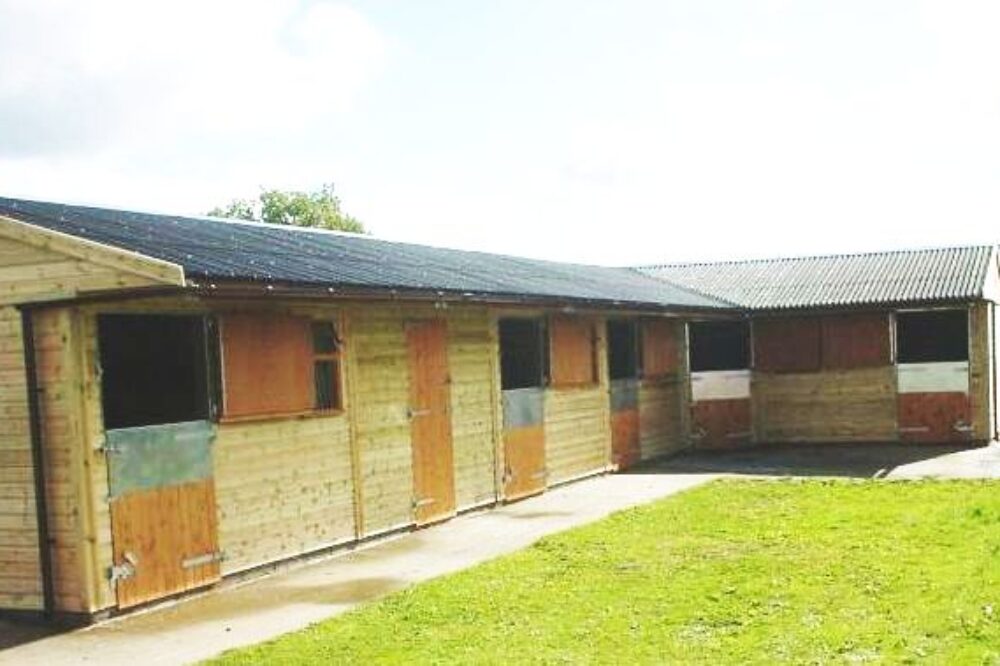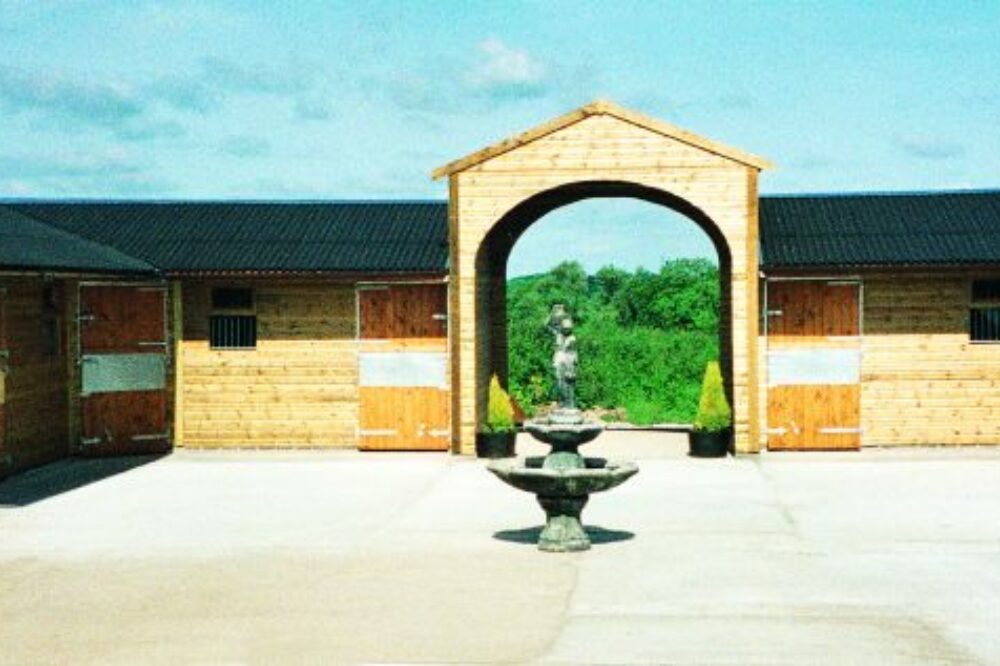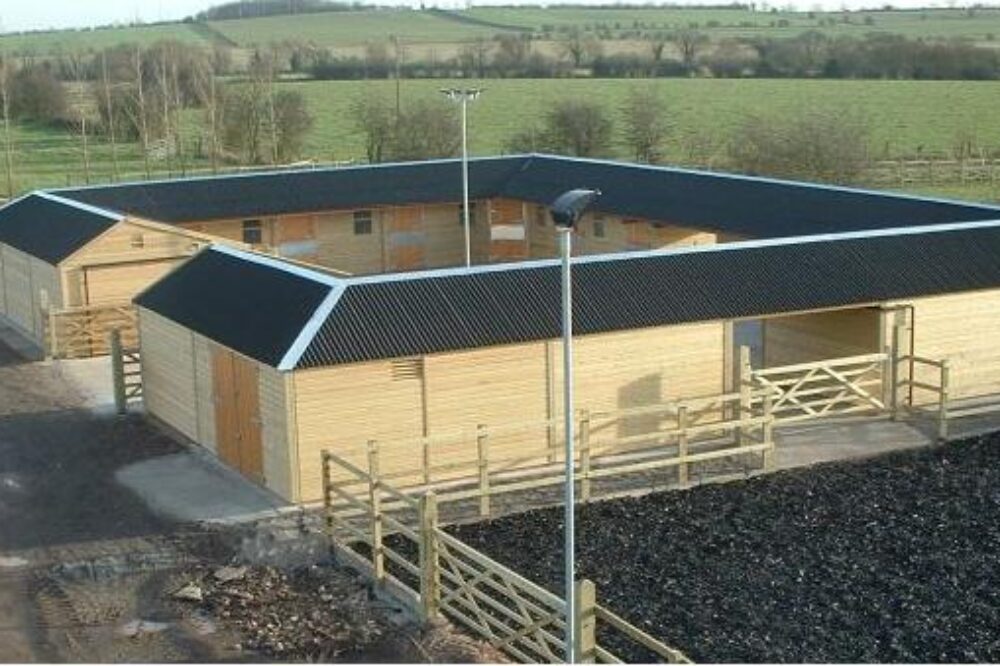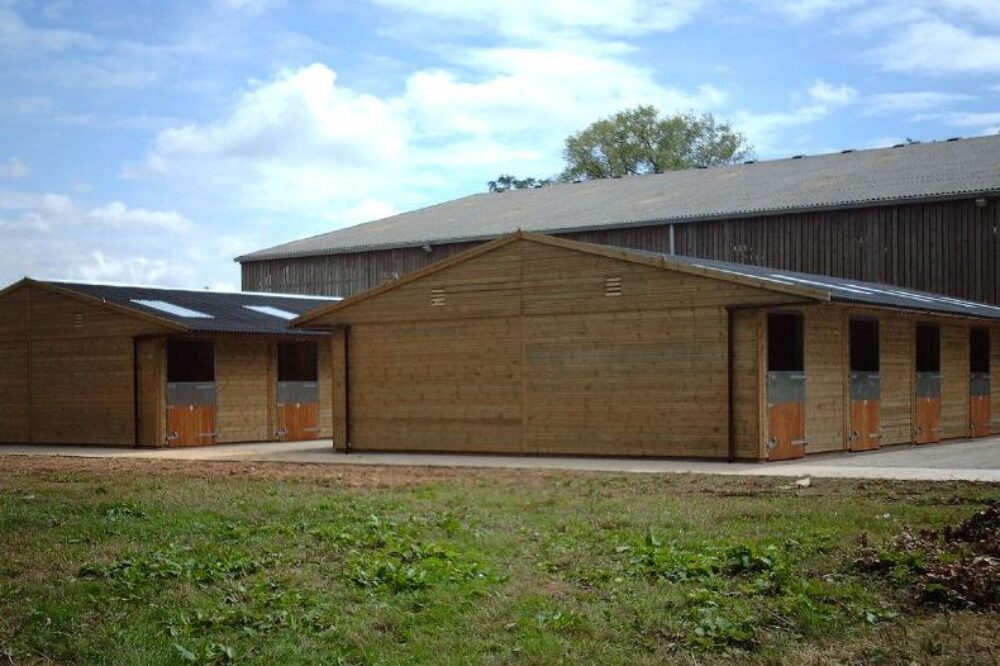 Case Study
Dan Skelton talks you through the reasons
why he chose Warwick Buildings
for his new stables at the Old Lodge Racing Yard.
Mobile Stables
How easy is it to move Mobile Stables?
This video shows a set of 2 x loose boxes and
a tack room being re-located by a JCB
Testimonials
Brilliant Company

Brilliant Company, have dealt with them on more than one occasion, outstanding staff and service, would certainly recommend

Keith Walker

Well made and sturdy, never damp or wet inside, been well worth the money.

I've had one of these garages for around 12 years and can't fault it, well made and sturdy, never damp or wet inside, been well worth the money.

Steve Harris

It has enhanced our garden, the structure is very sound and looks great. Highly recommended.

I was looking for an alternative to a standard concrete garage and found Warwick via google. I paid them a visit and was impressed with the standard of the wooden buildings they manufacture, so placed an order. Garage is now complete and I am very very pleased, it has enhanced our garden, the structure is very sound and looks great. Highly recommended.

Mike Thornley

Very pleased, professional efficient service from start to finish.

Very pleased, professional efficient service from start to finish. Garage looks good and hope it stands the test of time.

Barney Smith

Really helpful staff with a can do approach.

Really helpful staff with a can do approach and a great show site that shows the quality of the products. The visit firmed up ideas for a new stable block and within budget.

Richard Bowden

Fantastic service from a very reputable company.

Fantastic service from a very reputable company. I would strongly recommend them to anyone looking for a garden office.

Jamie Dorrance