American Barns
Our American stable barns are larger in size than the timber stables, our American style barns are suitable for a wide range of outdoor and farming uses; perfectly suited as an equestrian building.
Clad with zero-maintenance shiplap or feather edge wooden panelling, and built with stunning 100mm Scandinavian Redwood framing. Assembled by the expert team at Warwick Buildings', these barns will be a perfect addition if you're looking for spacious storage or equestrian stables.
Get a Price Online
AMERICAN BARNS from £28000
Tanalised cladding – no maintenance required (choice of shiplap or feather edge)
100mm Scandinavian Redwood Framing
Internal stables lined with 18mm OSB
Stable & Tack Room fronts finished with shiplap or T&G boarding
Tack Rooms internally lined with ply to walls and ceilings
High roof structure for increased headroom and excellent ventilation
Black Onduline roof onto OSB & Guttering
Bolted to the base behind kick-boards
Assembled by our fully trained staff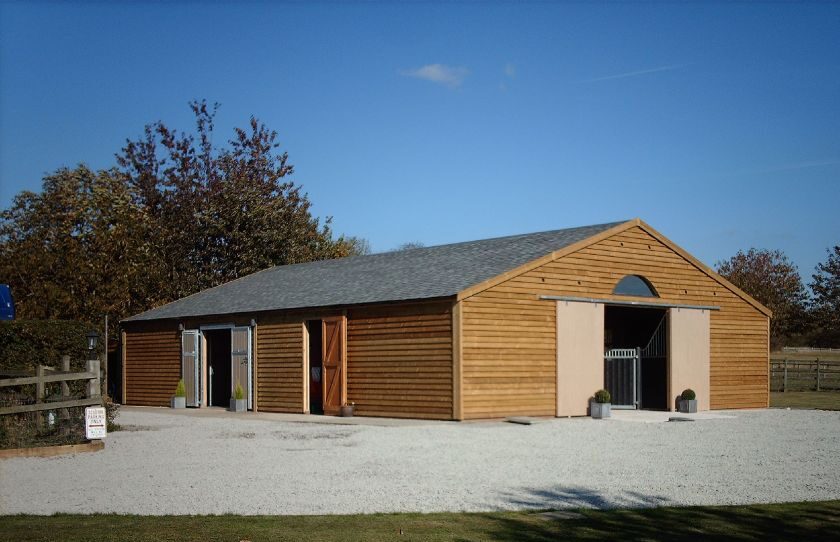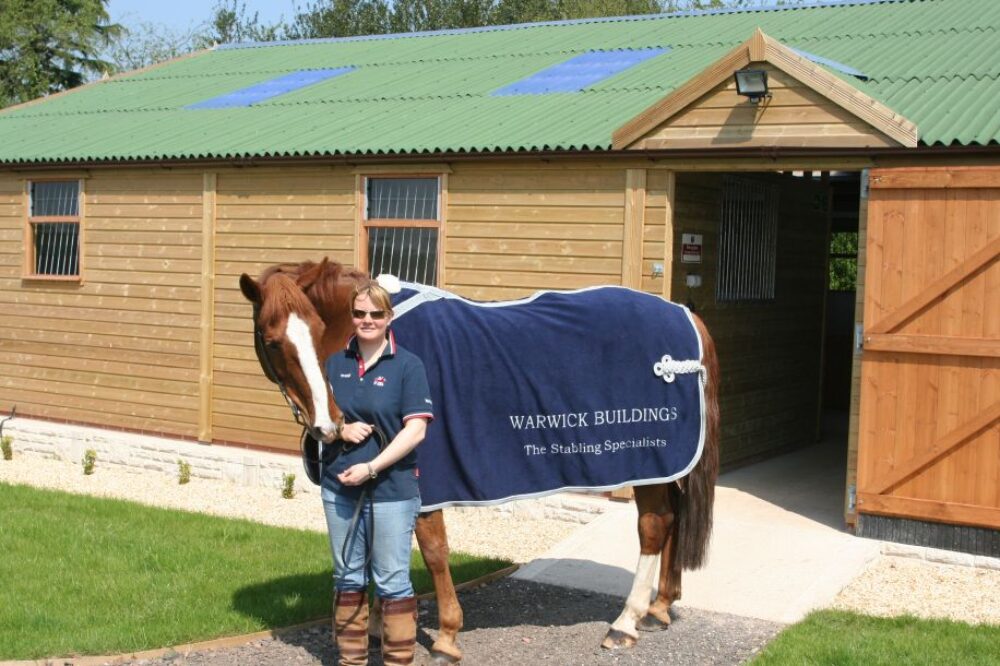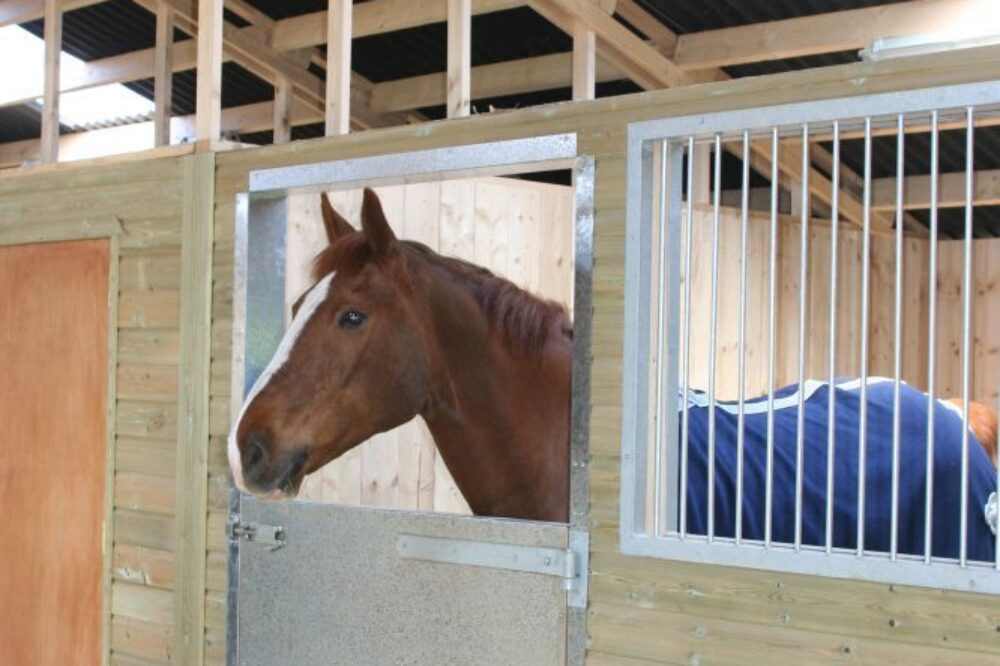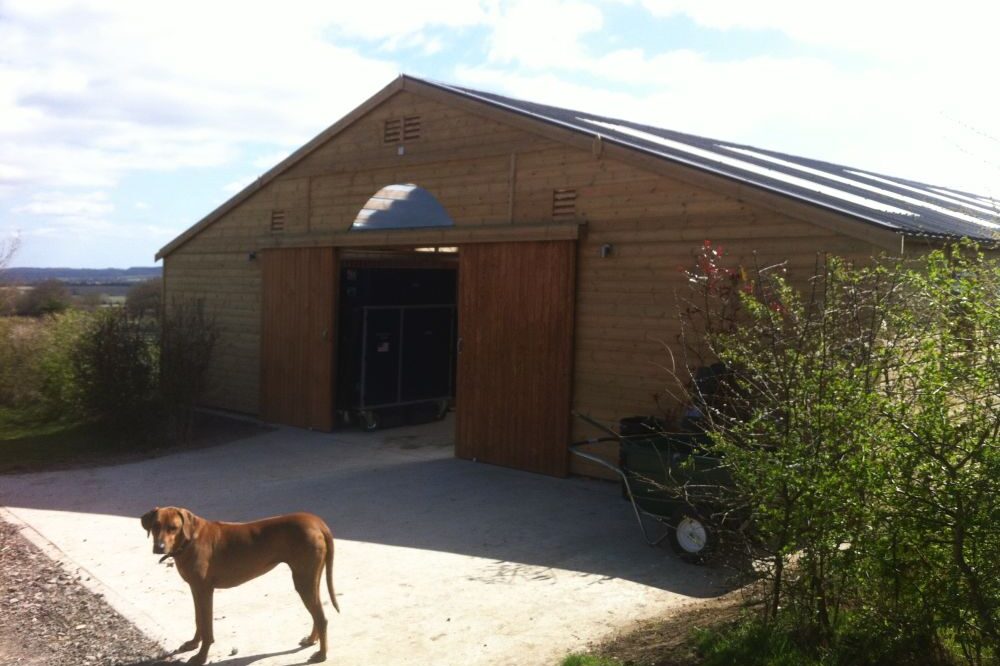 Prices
| | |
| --- | --- |
| 11m wide x 7.5m deep | 4 Unit Barn from £28,000 |
| 11m wide x 11m deep | 6 Unit Barn from £36,000 |
| 11m wide x 14.5m deep | 8 Unit Barn from £44,000 |
| 11m wide x 18m deep | 10 Unit Barn from £55,000 |
| | |
| Optional Extras | Prices include VAT |
| Feather Edge Cladding | From £2400 |
| Epsom Style Fronts | £1250 (per box) |
| Boarding under Onduline Roof | From £2400 |
| Felt Tile Roof (with boarding) | From £5000 |
Specifications
Each Internal Unit includes
Bottom Door with Chew Plate & Chew Strips to Door Surround
1.8m wide galvanised grille to the stable front
Rear Top Door or Stable Window with Grille – per stable
Black Onduline Roof with a Clear Roof Sheet per unit
Half Height 18mm OSB Kickboards
Installed by our fully trained fitters
Tack Rooms include a roof, lining to walls and a tack room door.
(These are the same price as a stable)
Options include
Roof coverings
Internal front designs
Steel Framed Tack Room Doors
Gable End Windows
Feather Edge Cladding
Get a price online
Choosing Warwick Buildings For Your American Barn
When purchasing an American barn you'll be looking for a permanent fixture, a durable space that you can rely on the whole year round. Warwick Buildings bring decades of experience to each building project we undertake, ensuring our customers get the exact product they need, delivered and installed at a great price.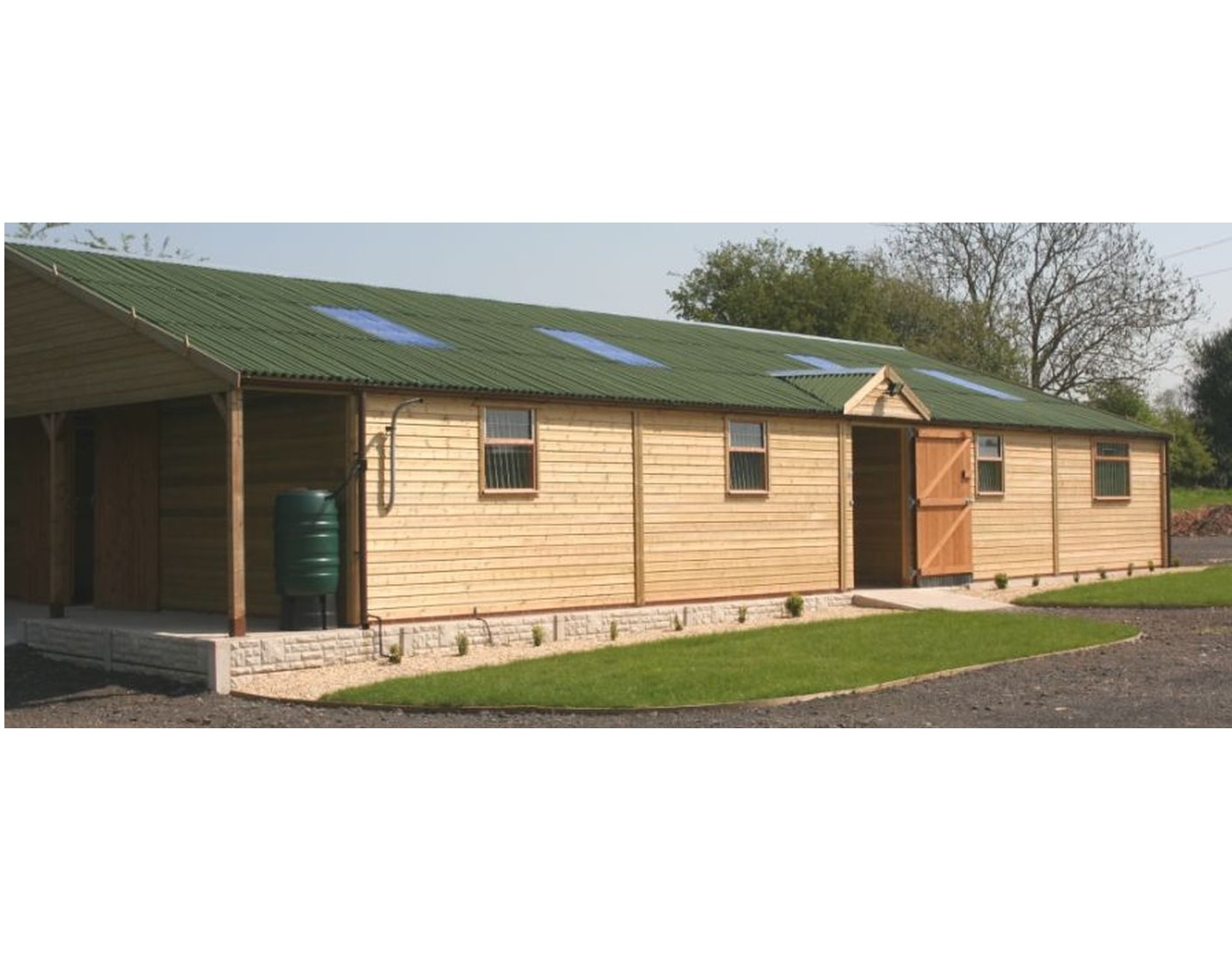 Bespoke Design Process
Alongside the wealth of options shown on this page your American-style barn can be further customised to fit your needs. Simply speak to a member of our team about what you are looking for or send us your planning drawings, and our team will be able to construct a blueprint and offer you an upfront quote.
Excellent Quality American Barns
We strive for quality in every aspect of our products and service, using excellent Scandinavian wood within all of our timber buildings. When you work with Warwick Buildings you'll receive an American barn that is built to last, with a durable tested construction designed to shrug off the worst of UK weather. With a little maintenance, we expect our large buildings to last for well over 25 years.
Upfront Pricing
We pride ourselves on competitive upfront pricing. While in our smaller timber buildings we can generate these estimates online, for larger equestrian buildings like American Barns our team will need to look at your design to give an accurate number. Whatever you are looking for, our team will give you a free no-obligation quote for an excellent product.
Prompt Delivery and Installation
Our team will deliver and install your American barn for you, ensuring that it perfectly fits the plans we have made. We operate a 2-6 month lead time for orders depending on the time of year, meaning that your bespoke American barn will be ready to use in no time at all.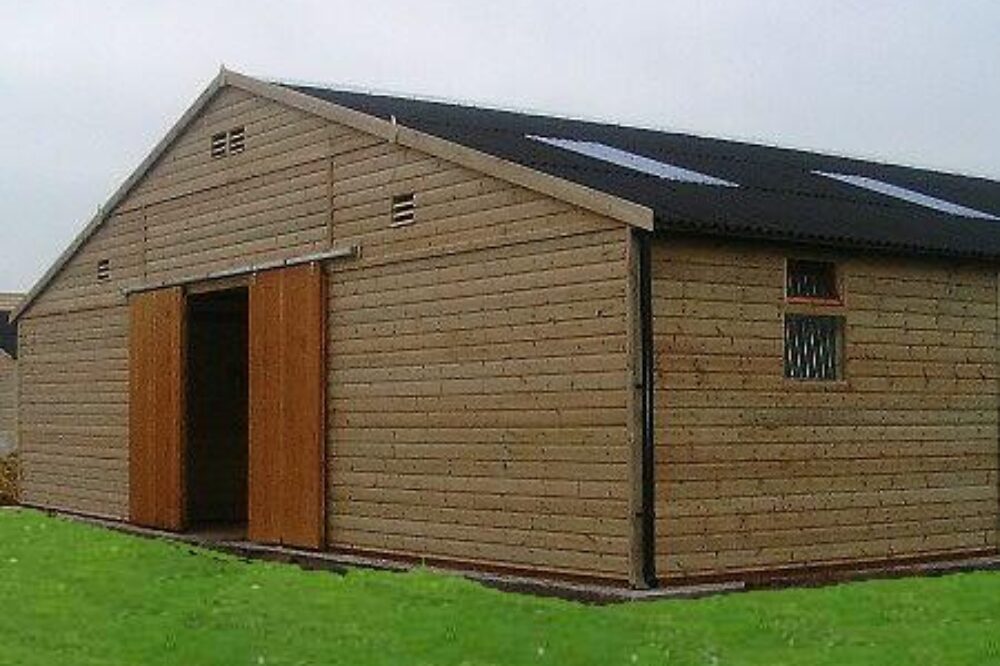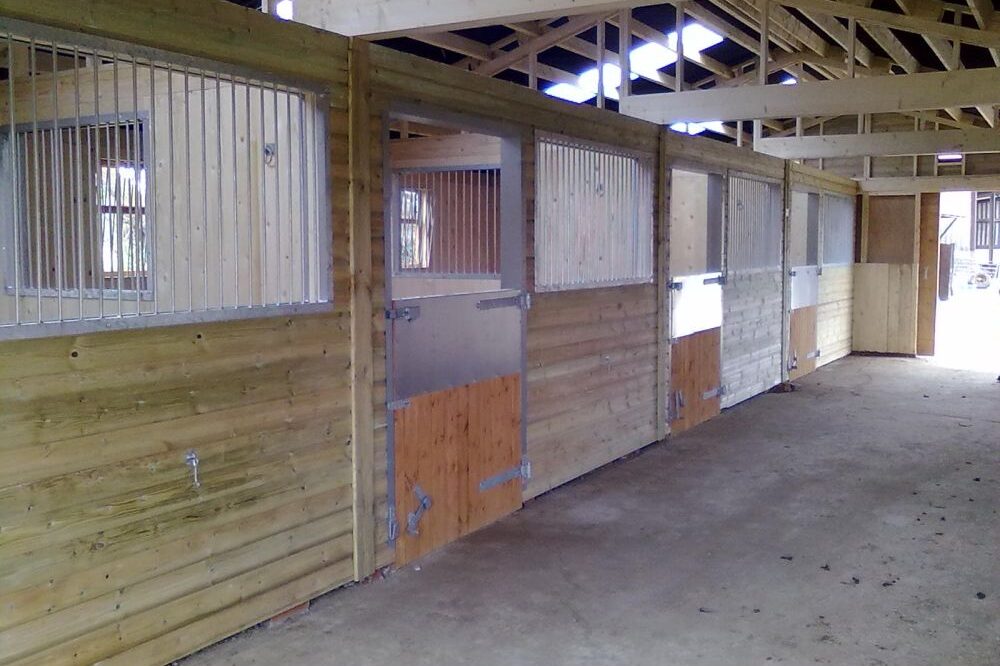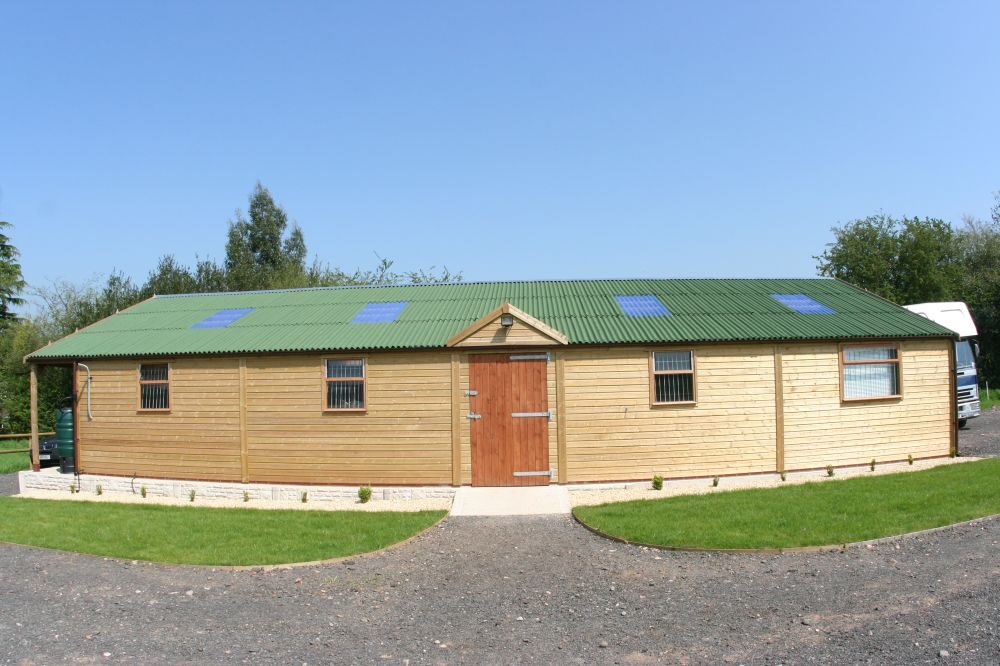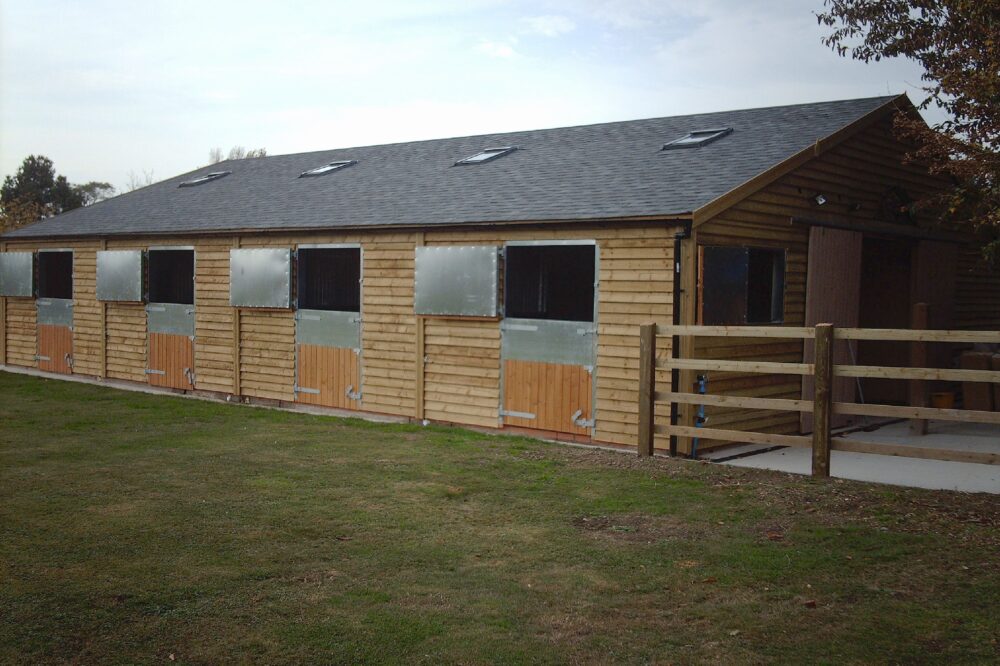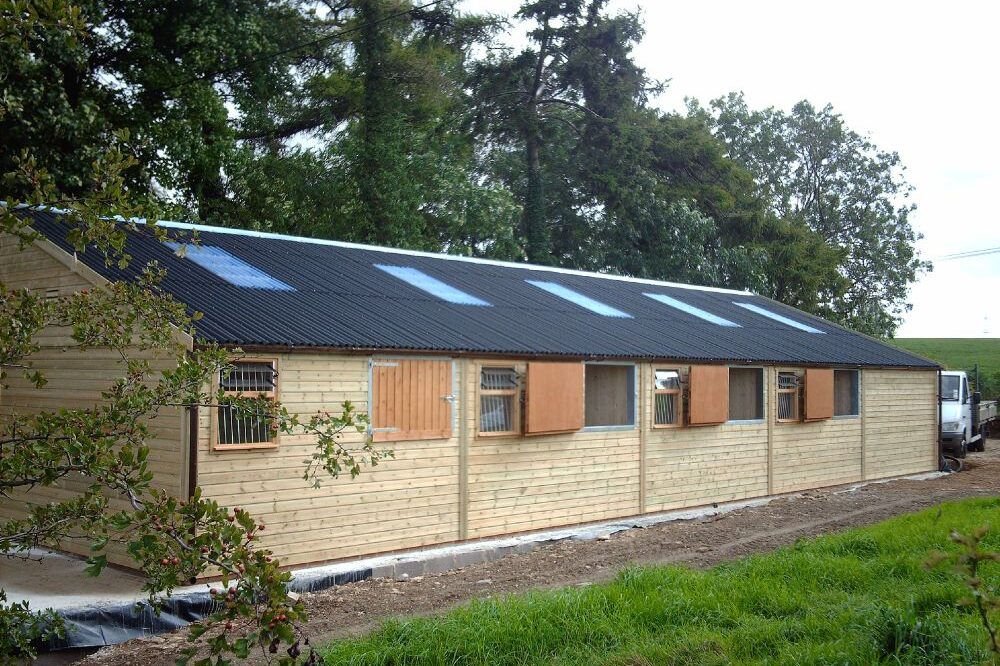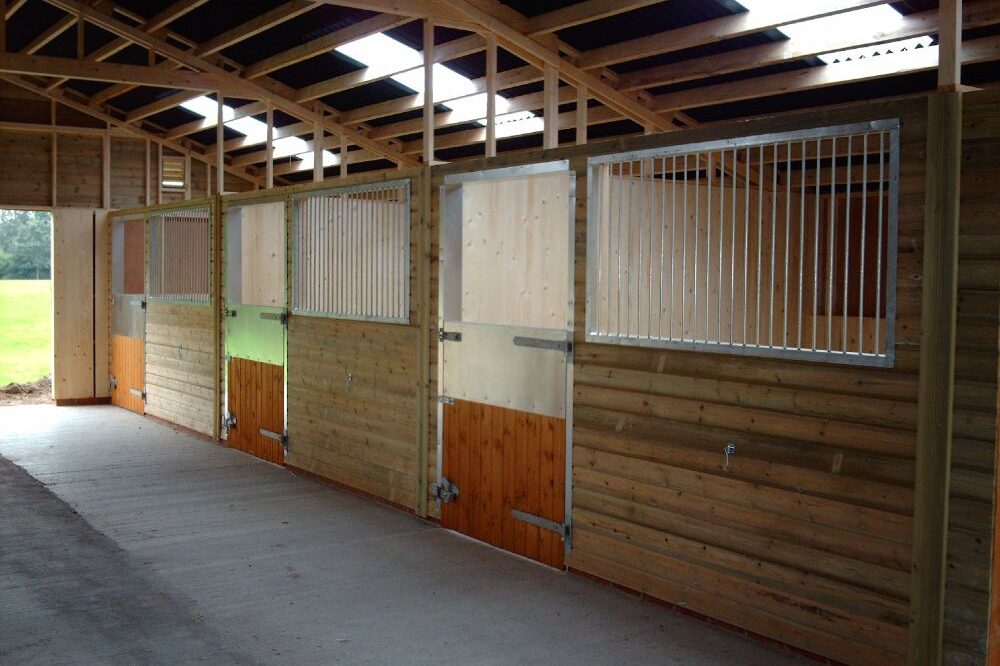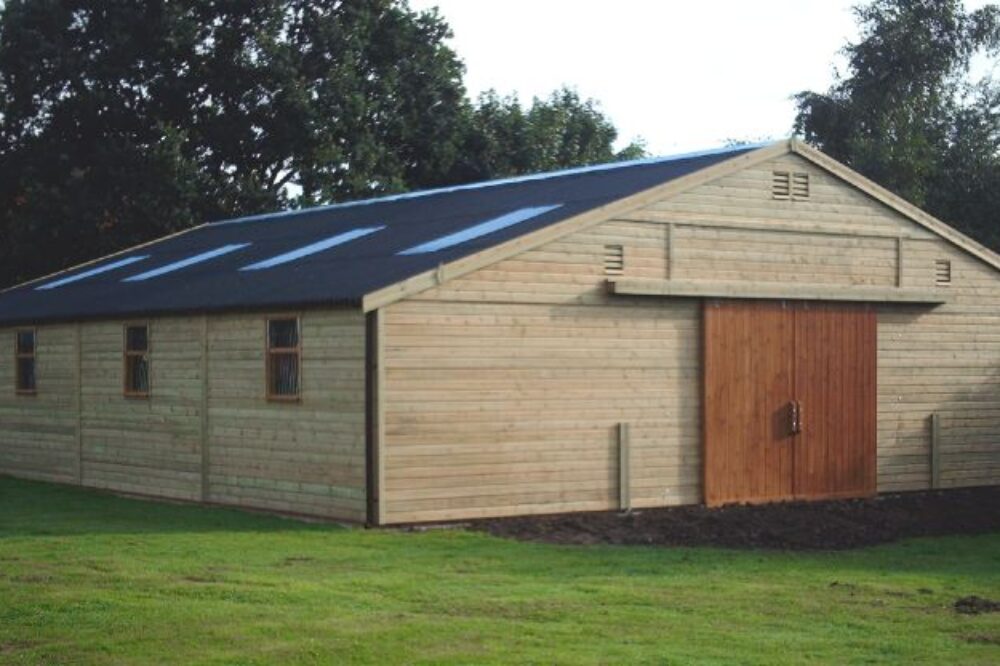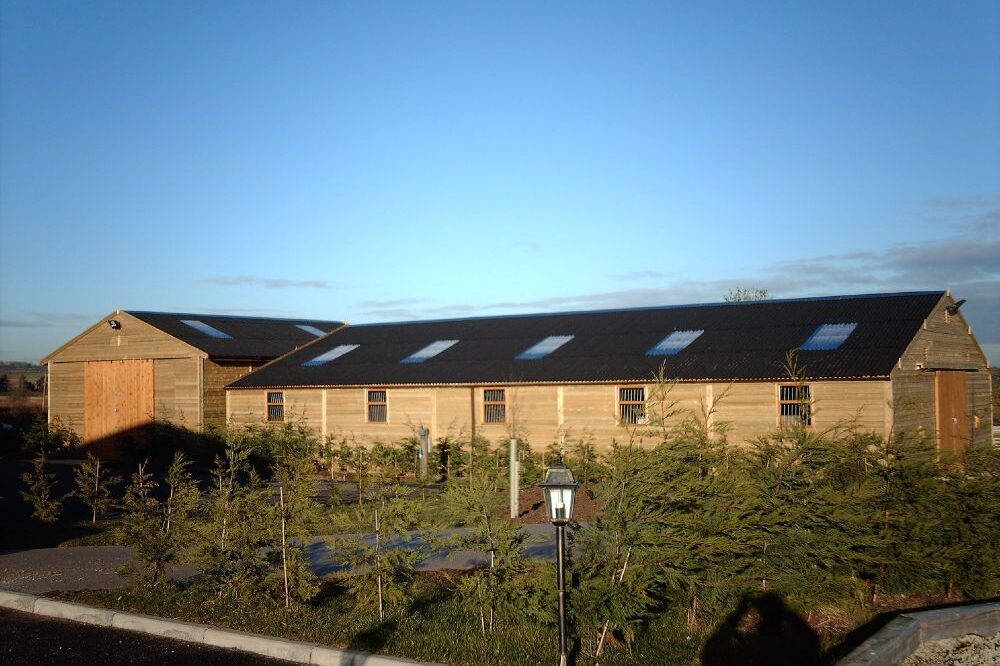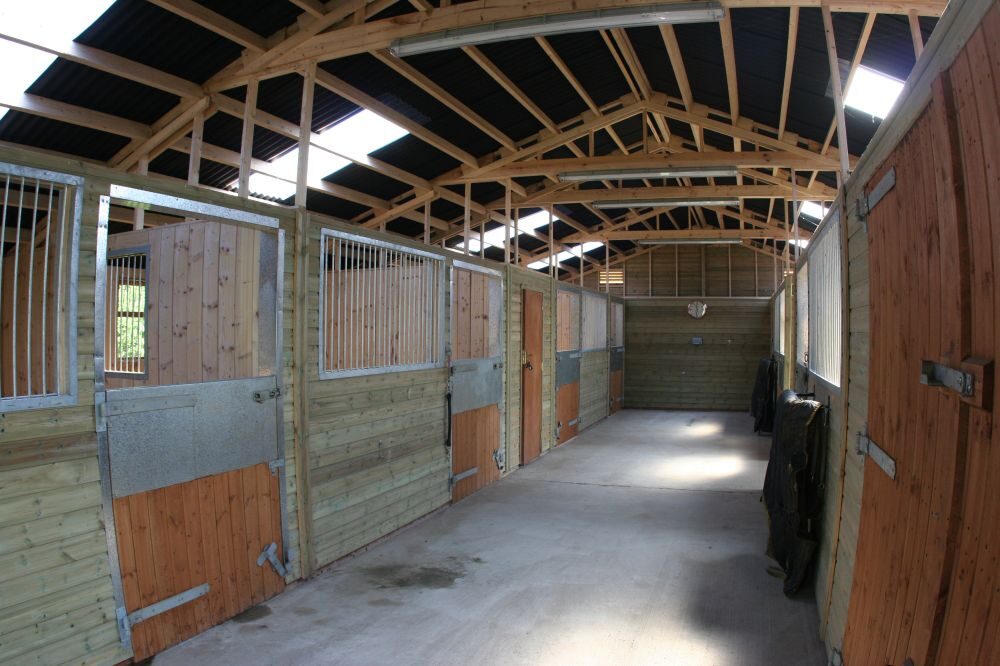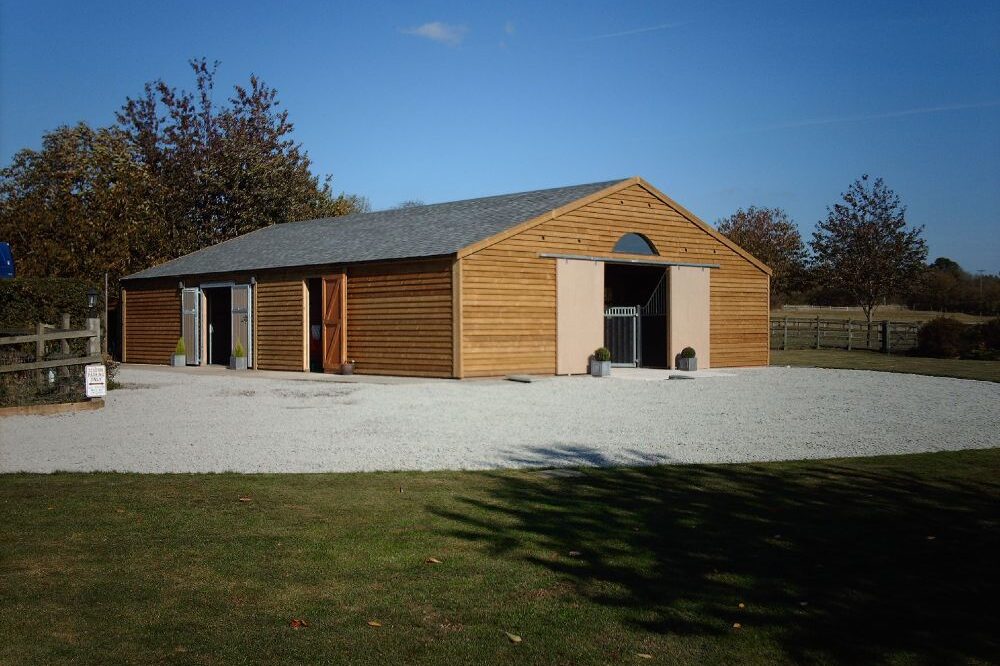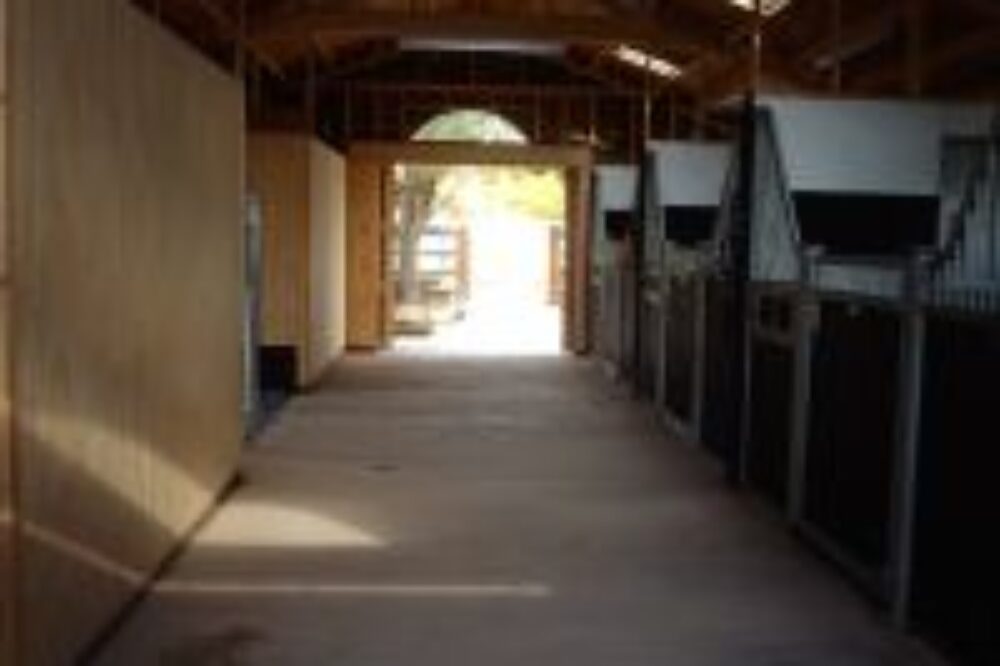 Options
Within the price of the barn are the standard stable fronts which include a bottom door and a galvanised grille. The Epsom or Victorian fronts can be fitted as an optional extra for those looking for a more modern appearance.
Each stable includes full-height OSB kick-boards, however, we can add talk grilles in the partitions if required, to allow other horses to see each other.
The walls to the inside of the barn are clad with vertical T&G lining boards, to provide a smart and modern appearance, whilst the inside of the tack/feed rooms include a standard 9mm plywood lining board to the walls and ceiling.
Please note that groundwork, electrics, and other services are not included within the price – these will need to be done by other contractors.
Options
Standard

3500mm x 2100mm

Victorian

3500mm x 2100mm

Epsom

3500mm x 2100mm