American Barns
Our American stable barns are larger in size than the timber stables, our American style barns are suitable for a wide range of outdoor and farming uses; perfectly suited as an equestrian building.
Clad with zero-maintenance shiplap or feather edge wooden panelling, and built with stunning 100mm Scandinavian Redwood framing. Assembled by the expert team at Warwick Buildings', these barns will be a perfect addition if you're looking for spacious storage or equestrian stables.
AMERICAN BARNS from £25000
Tanalised cladding – no maintenance required (choice of shiplap or feather edge)
100mm Scandinavian Redwood Framing
Internal stables lined with 18mm OSB
Stable & Tack Room fronts finished with vertical T&G boarding
Tack Rooms internally lined with ply to walls and ceilings
High roof structure for increased headroom and excellent ventilation
Black Onduline roof & Guttering
Bolted to the base behind kick-boards
Assembled by our fully trained staff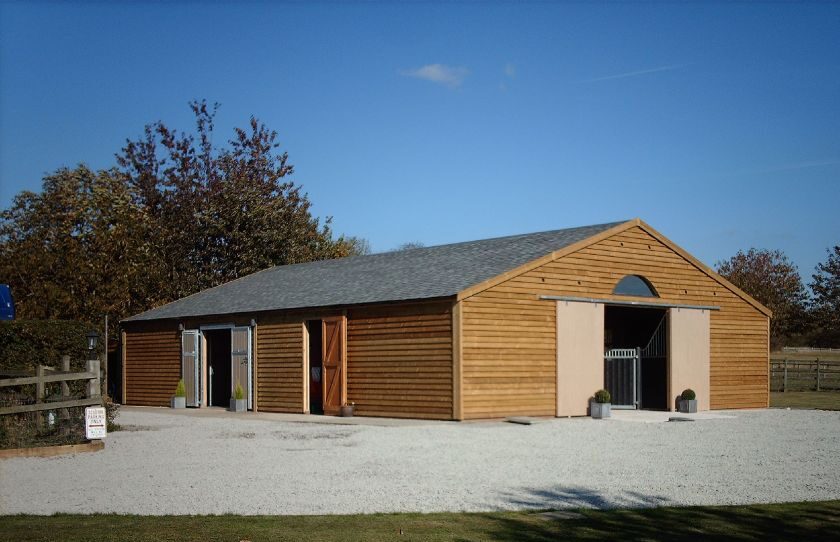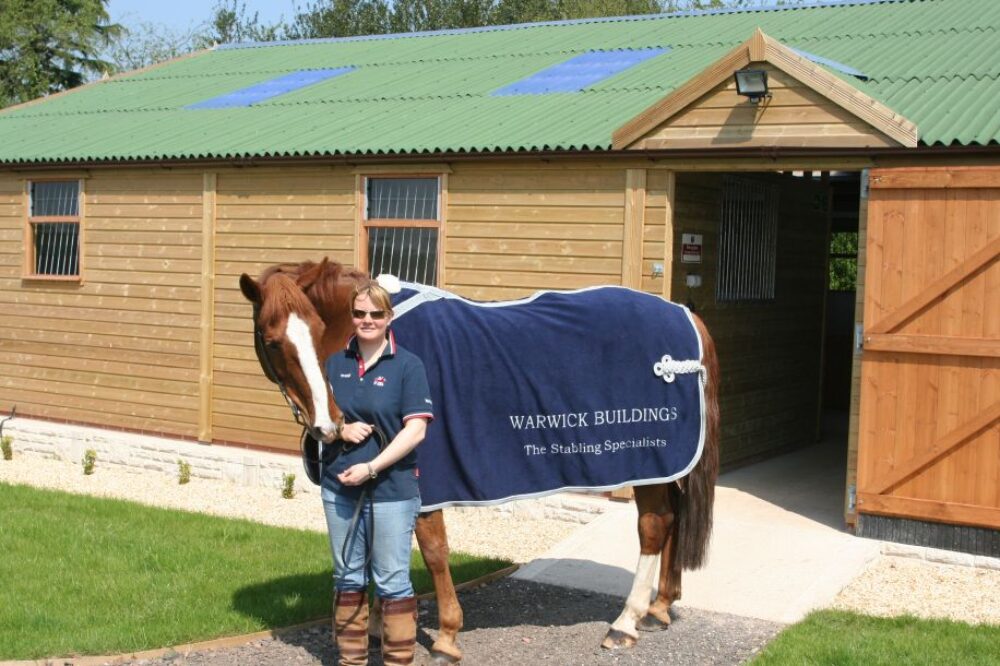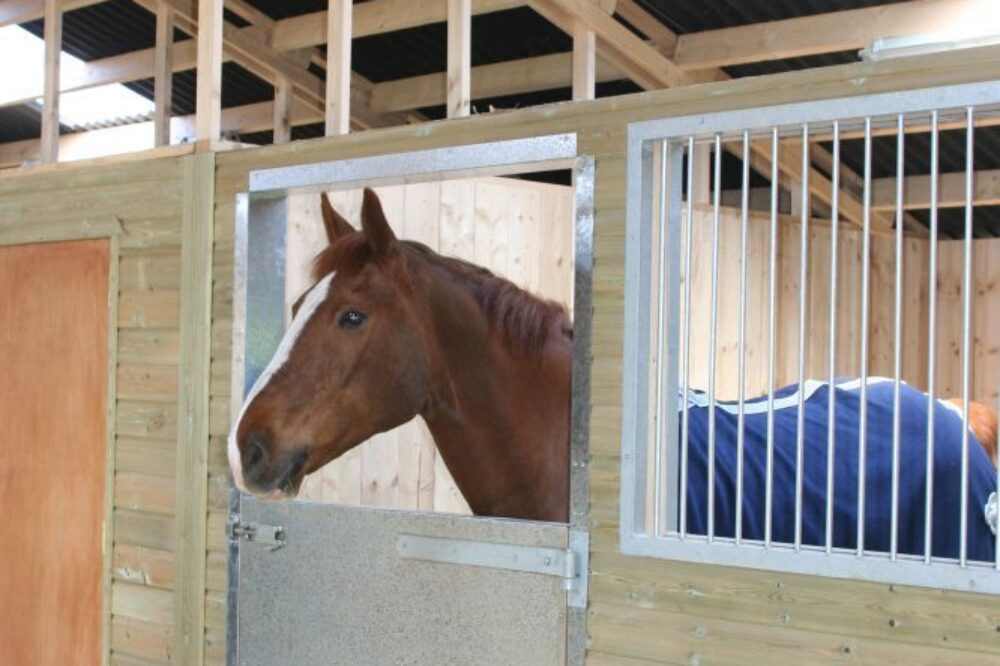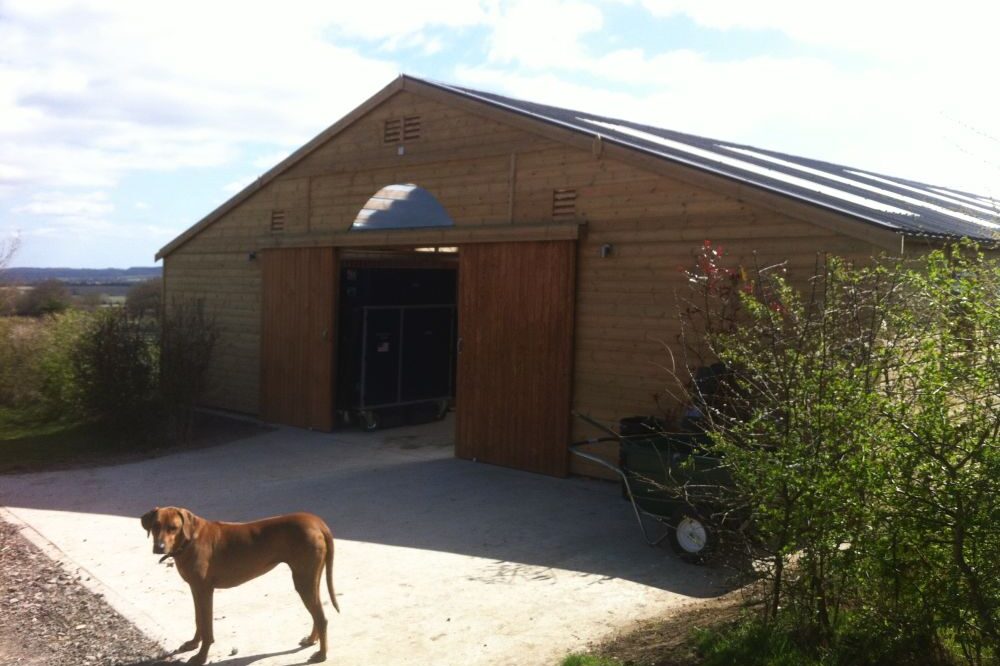 Prices
| | |
| --- | --- |
| 11m wide x 11m deep | 6 Unit Barn from £25,000 |
| 14.5m wide x 11m deep | 8 Unit Barn from £30,000 |
| 18m wide x 11m deep | 10 Unit Barn from £35,000 |
| | |
| Optional Extras | Prices include VAT |
| Feather Edge Cladding | From £1500 |
| Victorian Style Fronts | £1500 (per box) |
| Epsom Style Fronts | £1000 (per box) |
| Boarding under Onduline Roof | From £1500 |
| Felt Tile Roof (with boarding) | From £7500 |
Specifications
Each Internal Unit includes
Bottom Door with Chew Plate & Chew Strips to Door Surround
1.8m wide galvanised grille to the stable front
Rear Top Door or Stable Window with Grille – per stable
Black Onduline Roof with a Clear Roof Sheet per unit
Half Height 18mm OSB Kickboards
Installed by our fully trained fitters
Tack Rooms include a roof, lining to walls and a tack room door.
(These are the same price as a stable)
Options include
Roof coverings
Internal front designs
Steel Framed Tack Room Doors
Gable End Windows
Feather Edge Cladding
Request a Brochure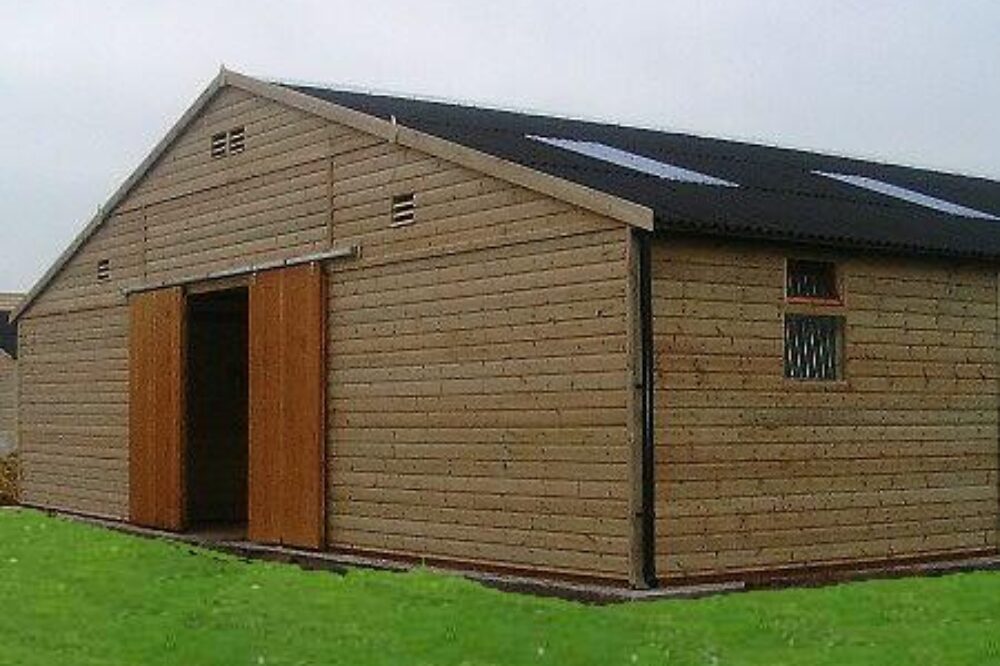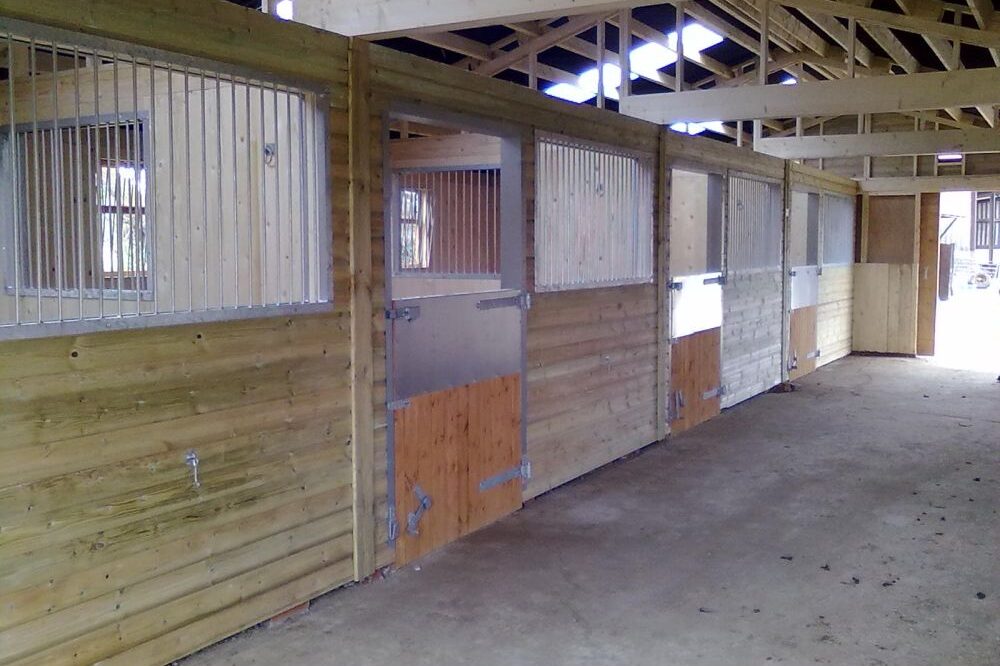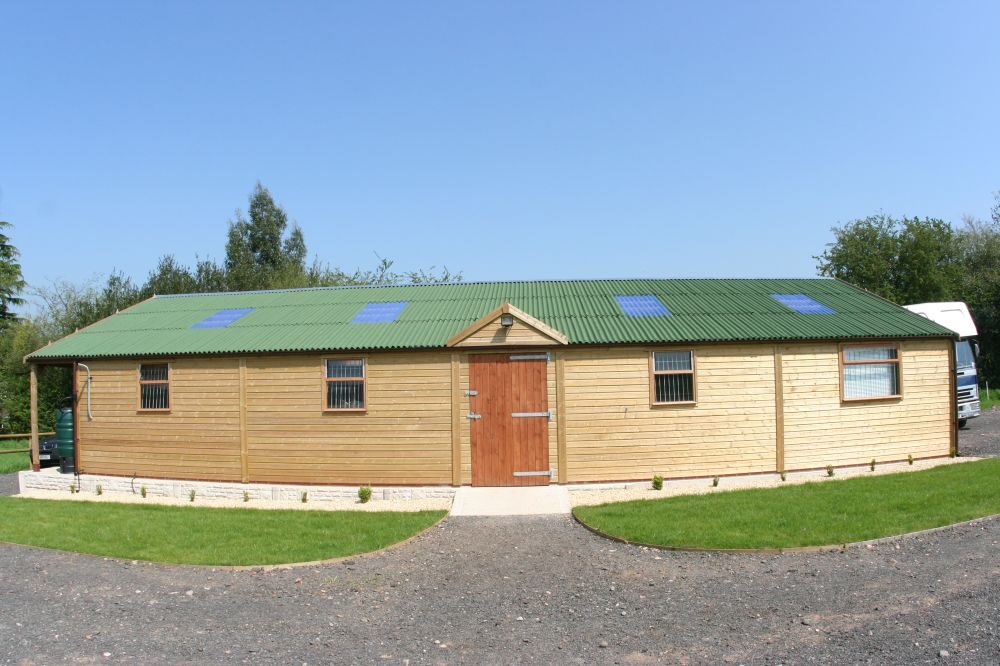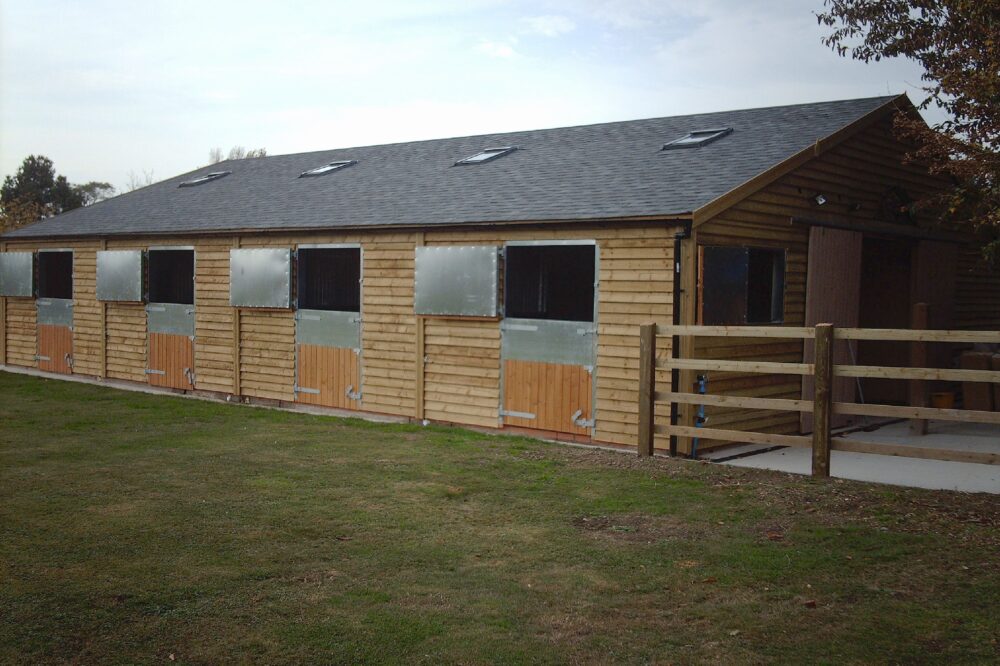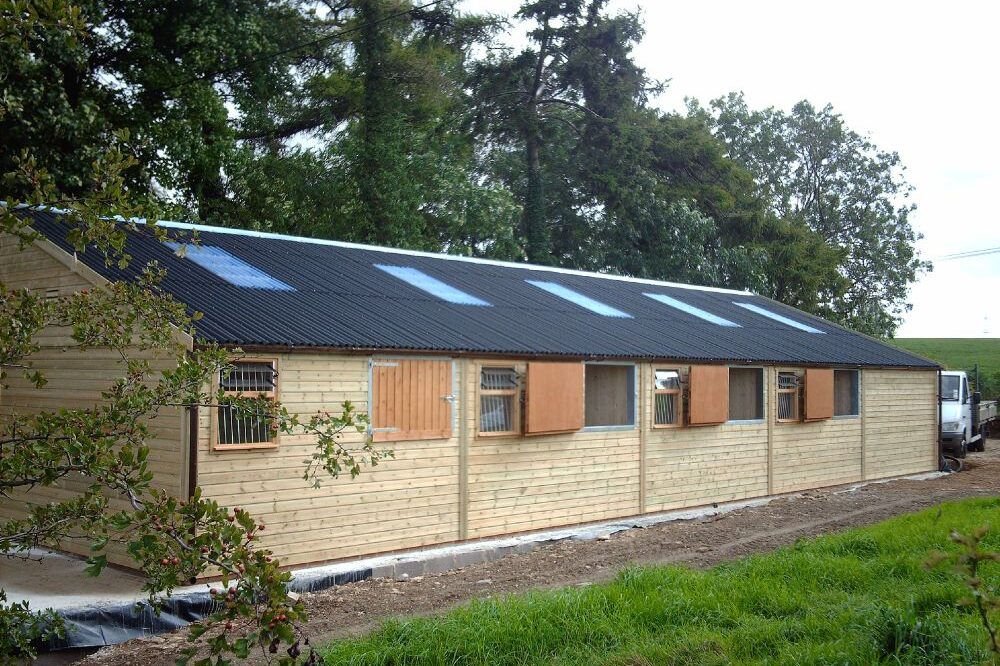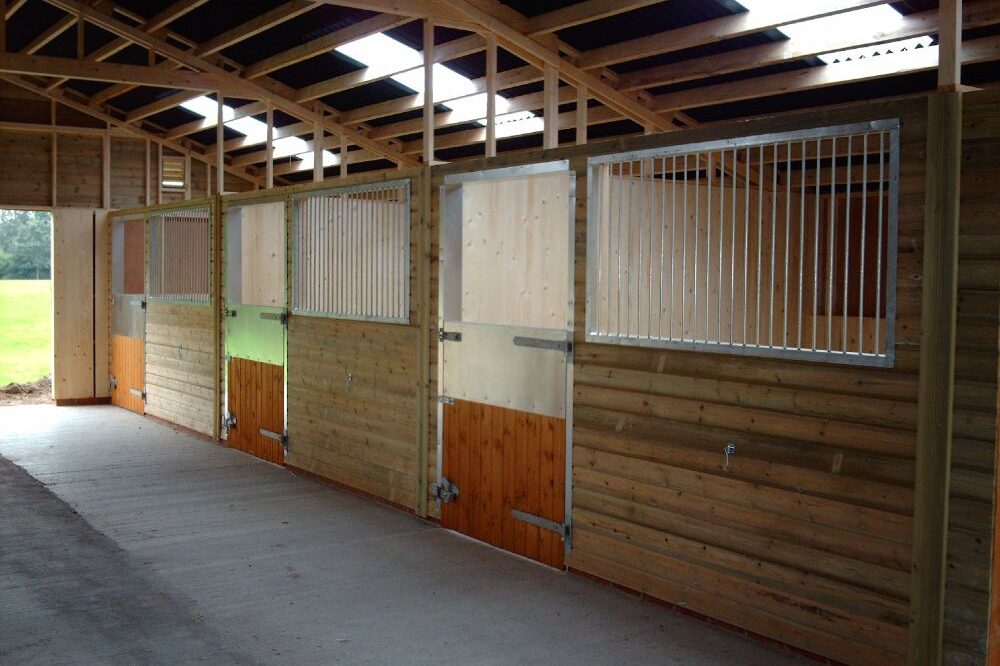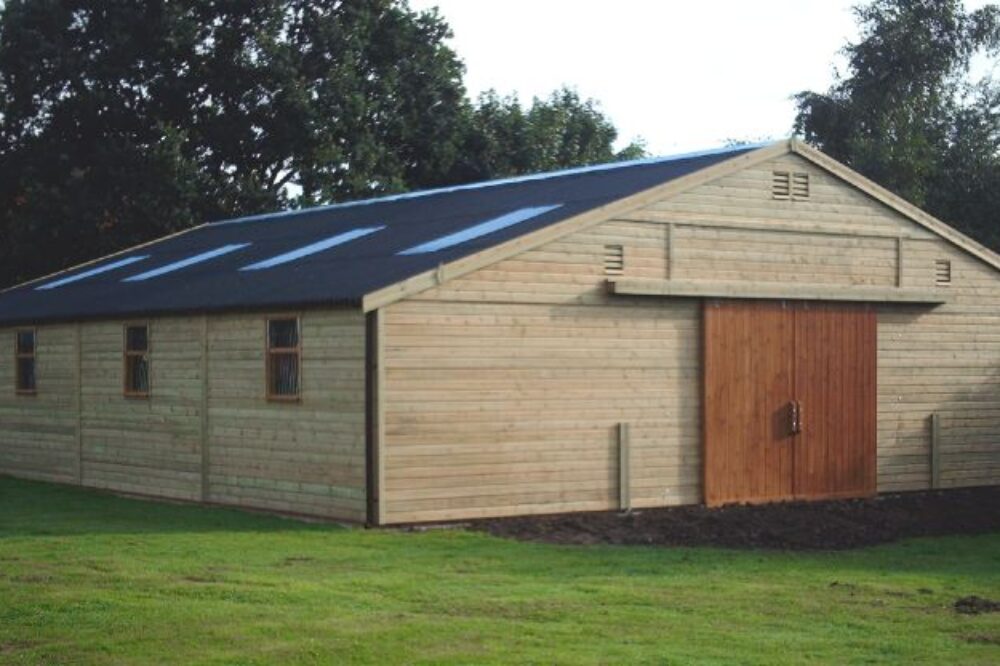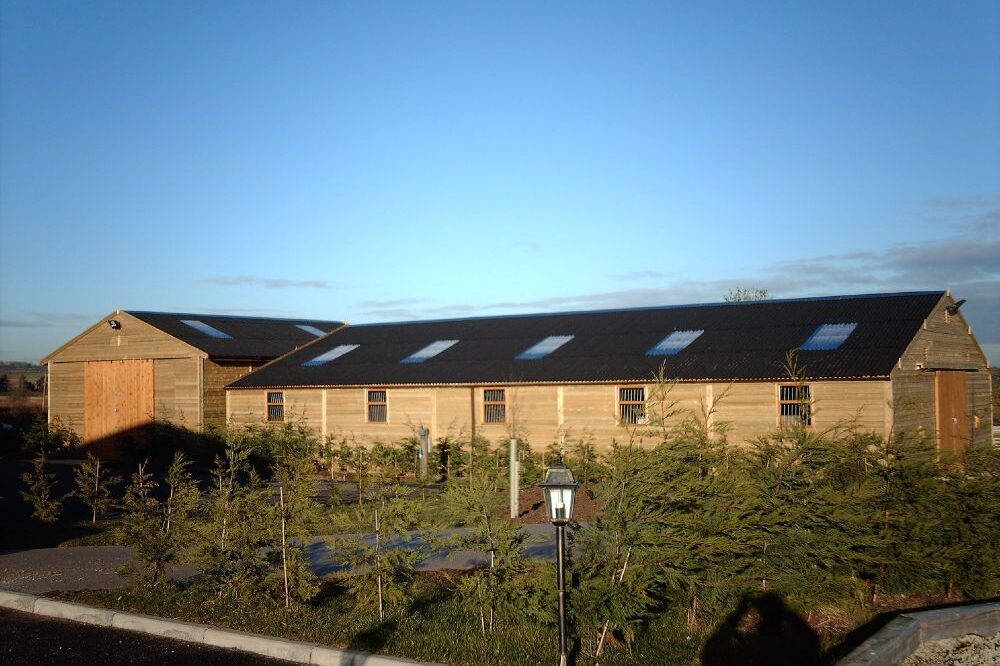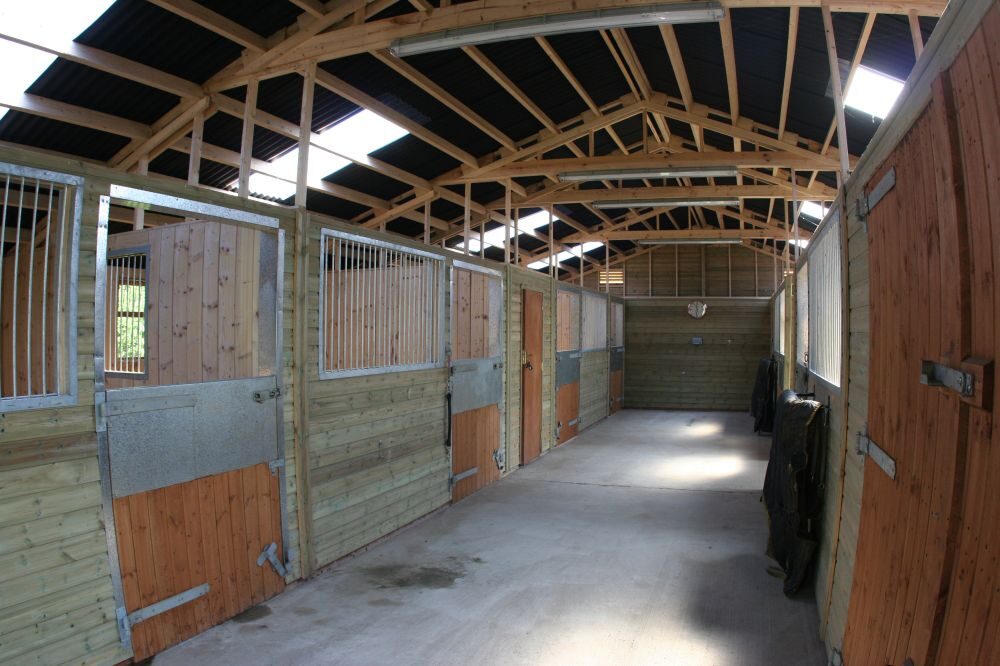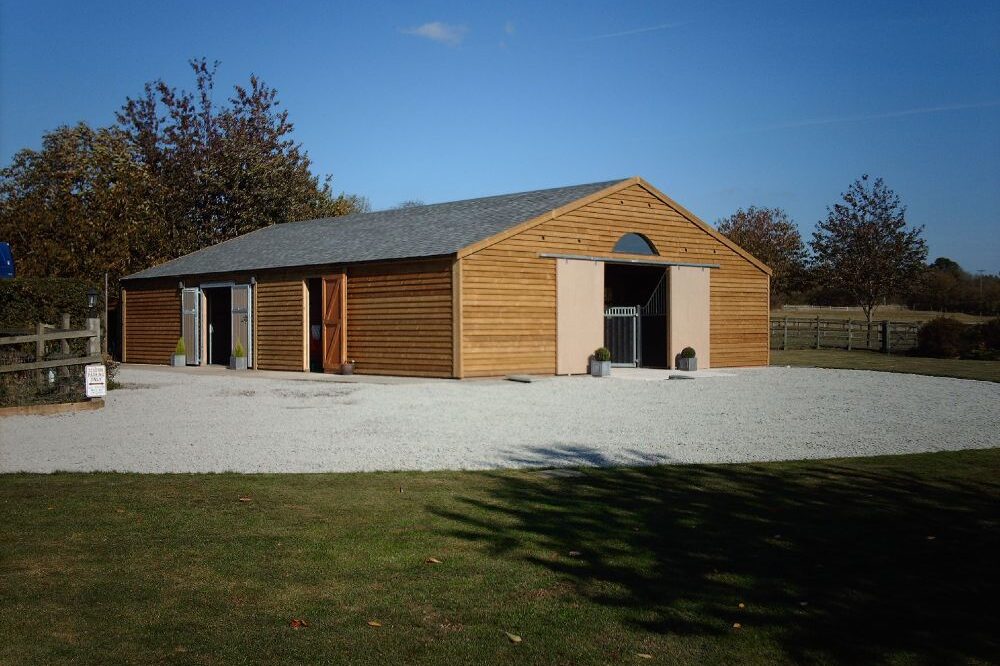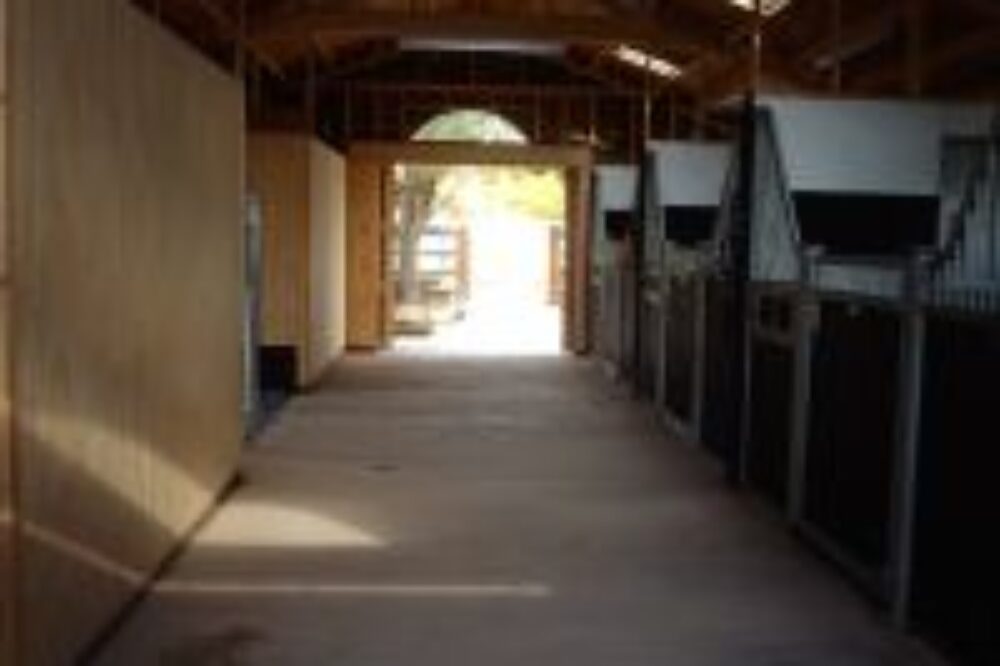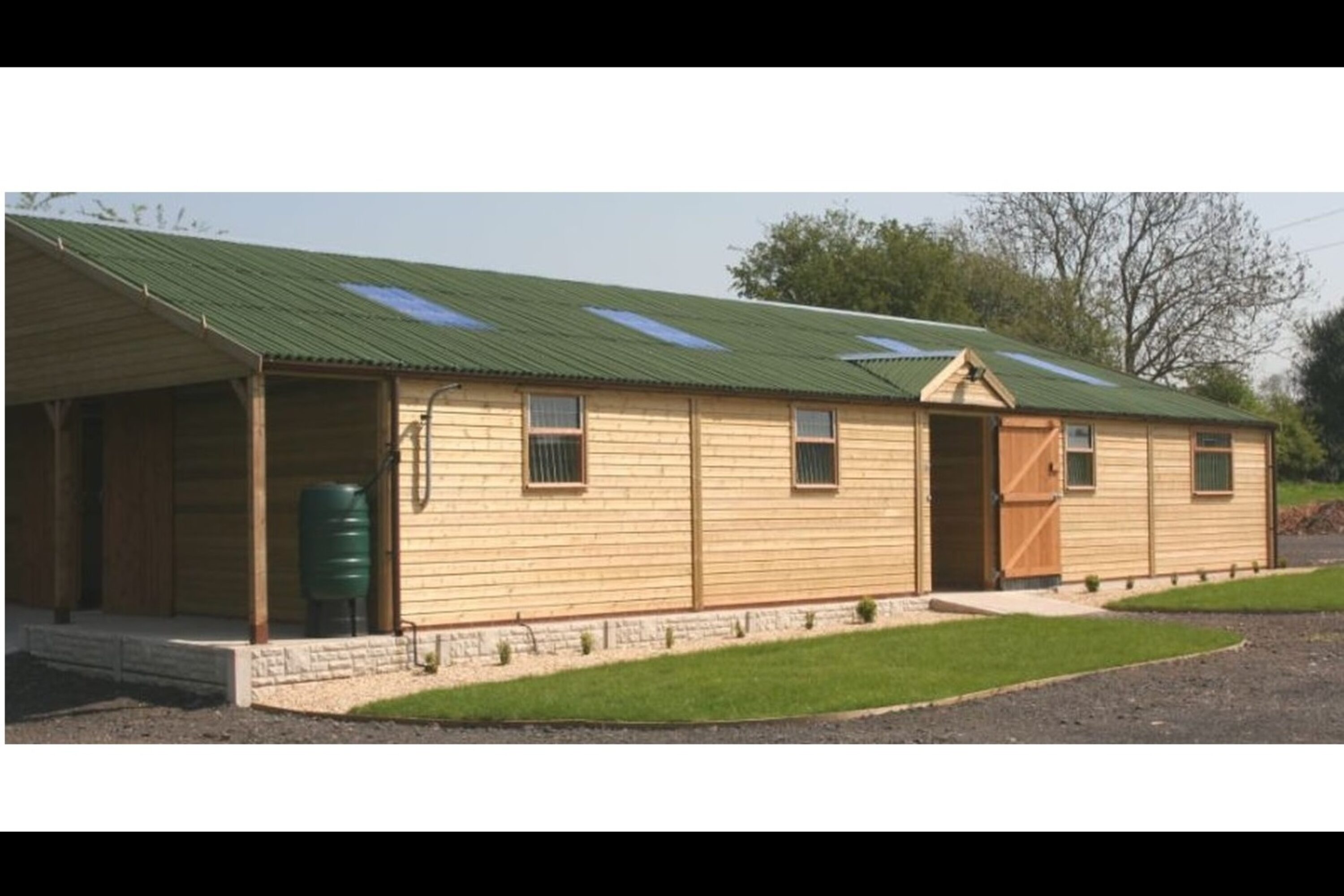 Options
Within the price of the barn are the standard stable fronts which include a bottom door and a galvanised grille. The Epsom or Victorian fronts can be fitted as an optional extra for those looking for a more modern appearance.
Each stable includes full-height OSB kick-boards, however, we can add talk grilles in the partitions if required, to allow other horses to see each other.
The walls to the inside of the barn are clad with vertical T&G lining boards, to provide a smart and modern appearance, whilst the inside of the tack/feed rooms include a standard 9mm plywood lining board to the walls and ceiling.
Please note that groundwork, electrics, and other services are not included within the price – these will need to be done by other contractors.
Options
Standard

3500mm x 2100mm

Victorian

3500mm x 2100mm

Epsom

3500mm x 2100mm