Cheltenham
Our range of customisable garden buildings in Cheltenham, is perfect for a home office, garden gym, or entertainment room. Get an instant quote today.
Explore our garden buildings
Bespoke Garden Buildings in Cheltenham
A modern garden building can fulfil a huge variety of purposes for a homeowner, offering a sturdy, insulated room within their garden perfect for exercise, socialising, and entertainment. Warwick Buildings have been producing quality timber garden buildings for over 30 years, offering a highly customisable online design process.
If you are looking for a garden building in Cheltenham, our service allows you to create a bespoke design tailored around your needs, that will then be built, delivered, and installed by a skilled member of our team. Our website allows you to browse our full range of garden buildings, customise each design through our configurator tool, and receive an instant quote for parts and assembly.
Whatever your needs in a garden building in Cheltenham, be that a home office, a garden bar, or a garden gym, our team can build and install a high-quality product, designed around your needs.
Explore our garden buildings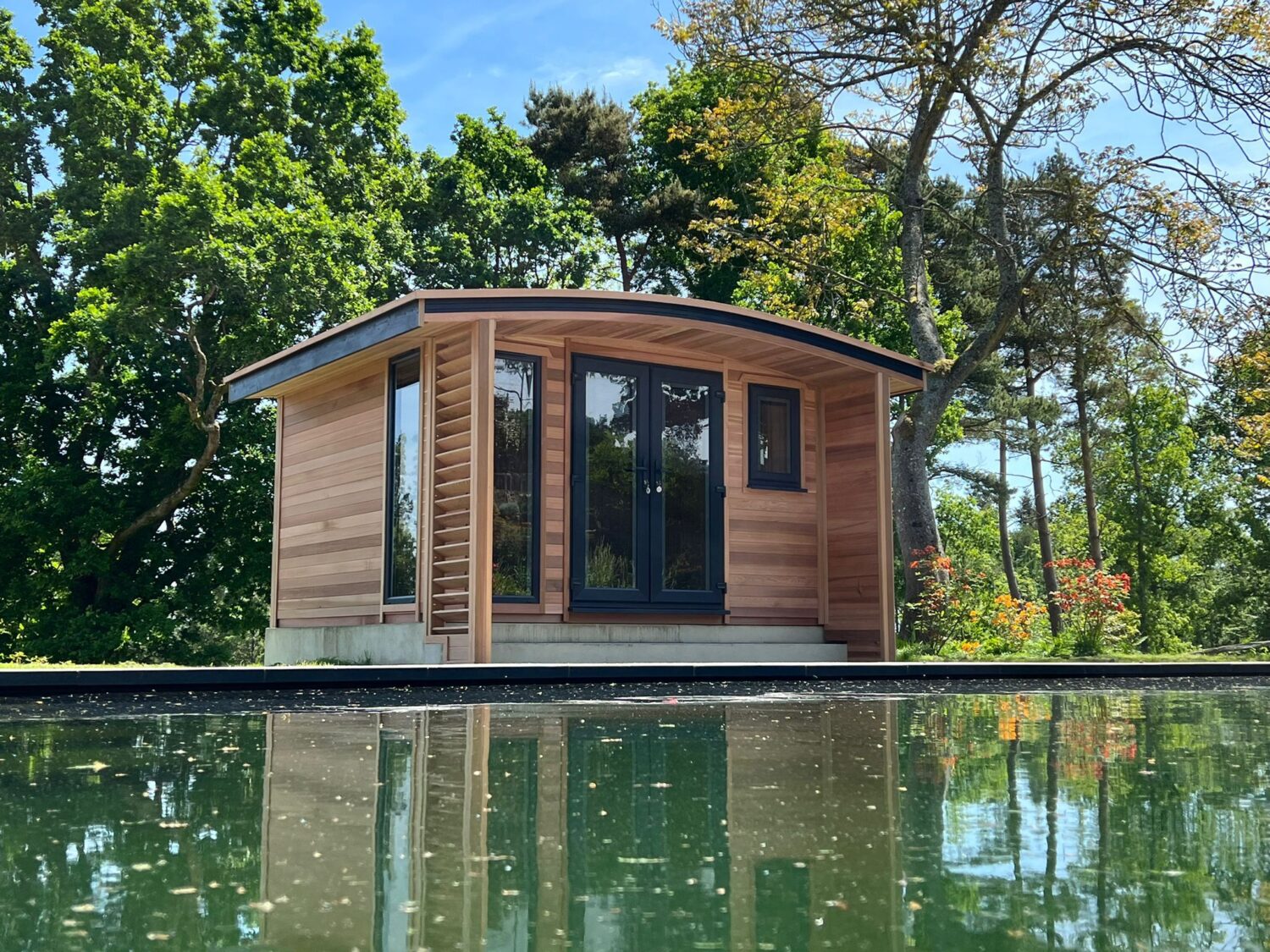 Our Garden Buildings in Cheltenham
Prices start from £10,000
Customisable Online Design Process
Bespoke Sizes
Installed in Cheltenham by Our Skilled Team
Insulated as Standard
Choice of Timber Cladding
Choice of Laminate Flooring
Choice of UPVC Windows and Doors
Wired For Mains Power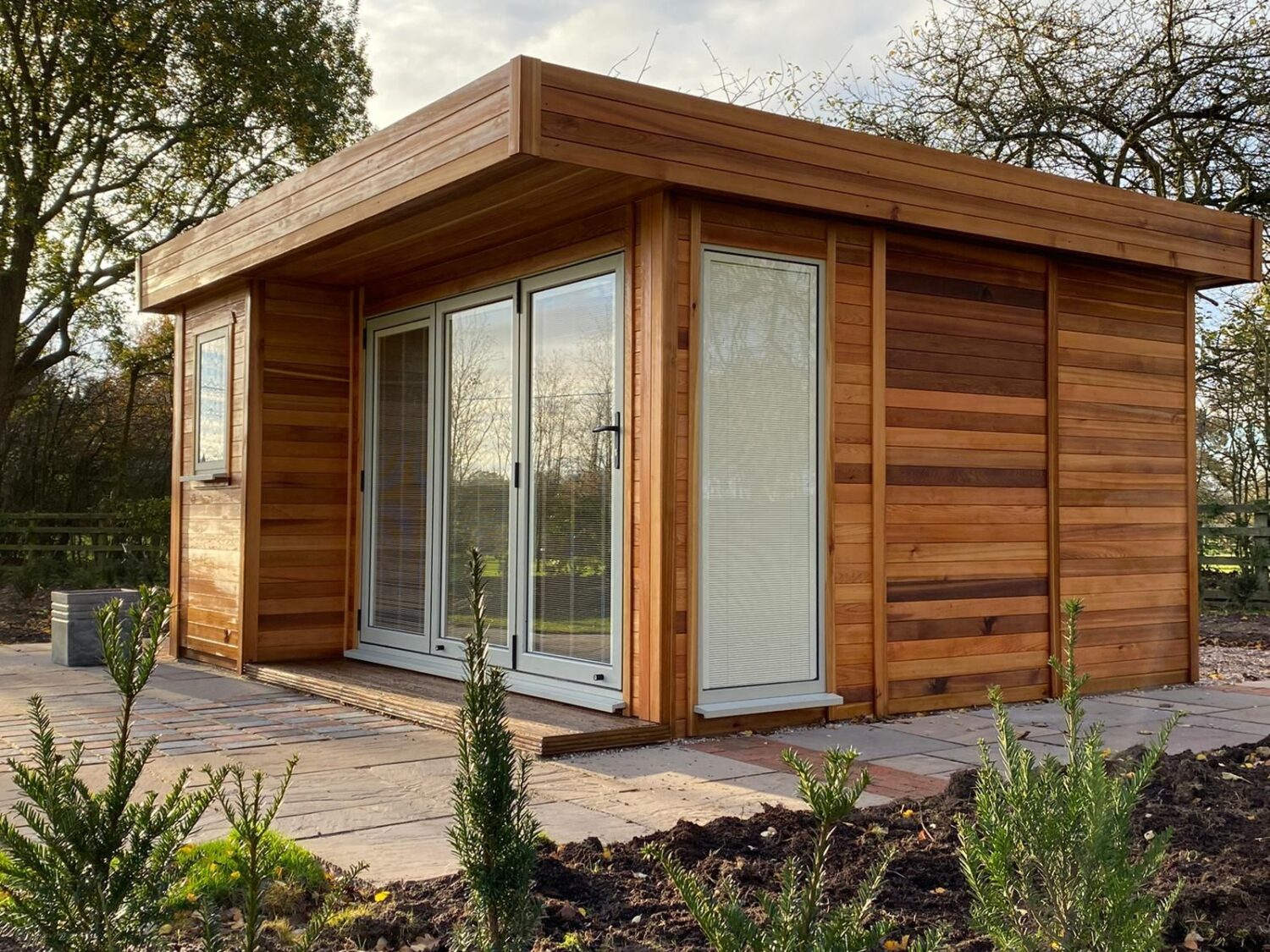 Testimonials
We're very happy with the quality.

I have previously purchased THREE double garages from Warwick Buildings, the first over twenty years ago is still standing, although unsurprisingly, we re-roofed it. Currently I'm awaiting a quote for a workshop - but the similar one they delivered and erected two years ago is still like new, no issues at all. We're very happy with the quality.

David Holmes

Quality & Service 5 STARS

I chose Warwick Buildings simply because I went to the showroom, and they designed the building on the internet with me. Brilliant.

Mr Cooney

Super buildings

I'm a very pleased returning customer. Super buildings as always. Looking forward to the next one.

Viv Morgan - Northleigh School

Excellent on site team

Local customer and was recommended. The on site team were excellent, as were the office staff. 5 stars too for the showroom and website. Would certainly use you again if I moved house.

Mr N Taylor

Another building

We bought a curved roof office last year - so the next studio naturally was built by you.

Mr Williams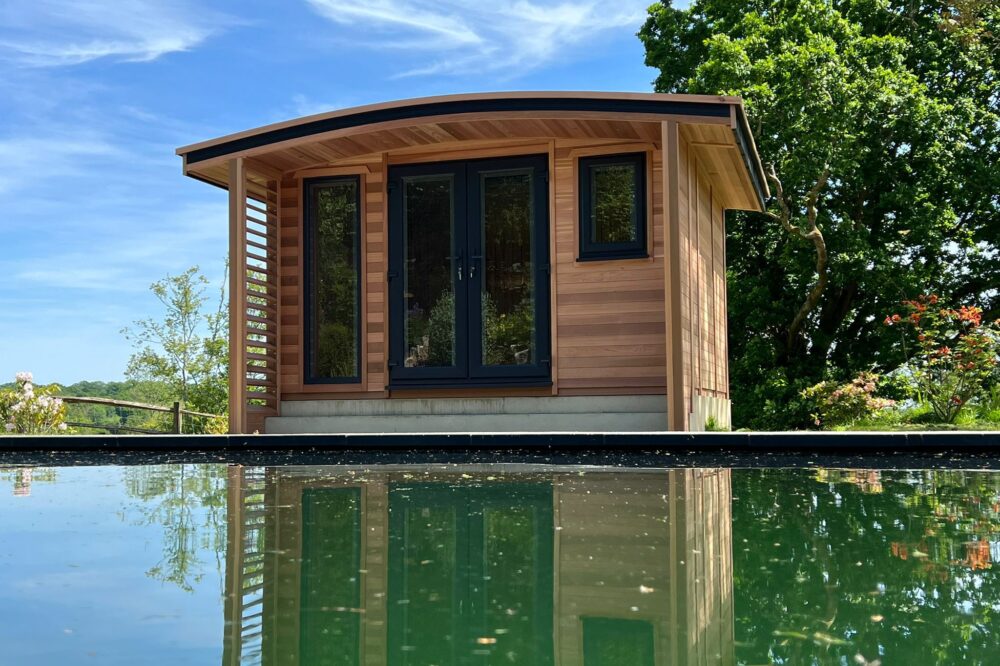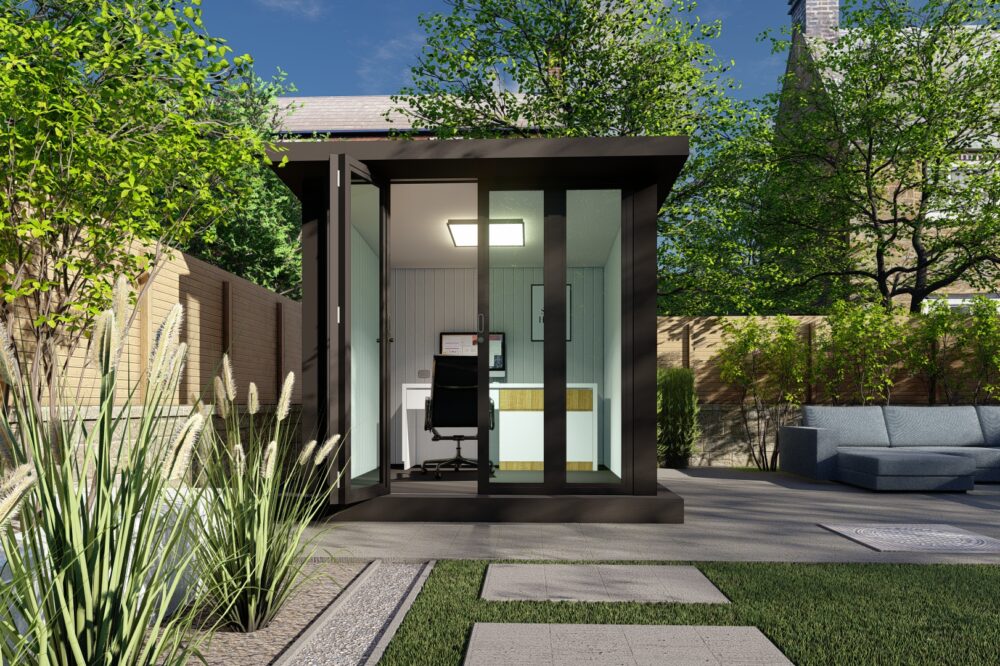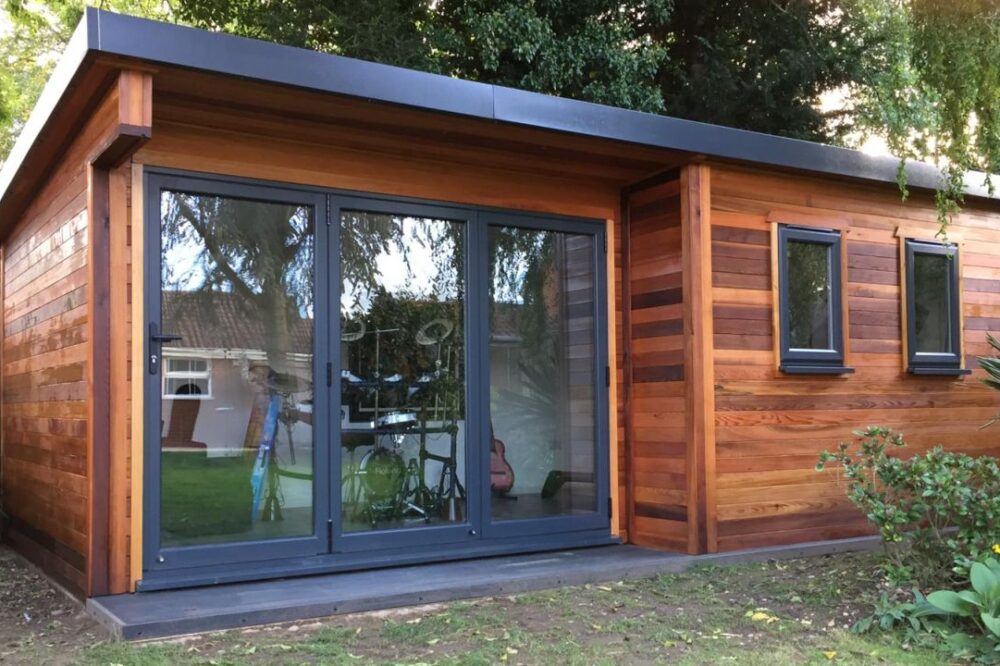 A Multipurpose Garden Building in Cheltenham
A garden building is comparable in many ways to an extension, creating a separate room within your garden that will be fully insulated, with lights and mains power. A garden building will come with a lower price tag and quicker installation than an extension, perfect for those looking to extend their living area without moving home. This multipurpose space can be used for a wide variety of purposes, and in many cases will be used for more than one. You can create a fully-featured garden office, an airy, discrete space within your garden big enough for a chair and desk. You can also create the perfect workshop, whether for painting, photography, or writing.
You can also use your garden building as a dedicated entertainment space, whether that be a dining area for friends and family, a garden pub replete with a pool table and bar stools, or a games room for poker nights or gaming sessions. A garden building will also allow you to construct a home gym, whether that be a smaller home gym with a weight station and running machine, or a larger building offering a full range of workout gear and mats.
Our bespoke design process ensures that your garden building in Cheltenham is designed and built around your needs, whether you are looking to work from home, socialise with friends, or to build your own entertainment room.
Our Bespoke Online Design Process
We offer a range of garden building designs, each of which can be customised in many different ways through our online configurator tool. We have everything from the rustic Studio design, to The Curved, which boasts an attractive curved roof, and the Modern, which is perfect for larger buildings with its recessed double doors. Each design will have its own configurator, allowing you to change the dimensions, the height, the number and location of windows, the interior and exterior cladding, and more.
This means that you can extensively customise around both your needs and the dimensions of your garden. You can create a smaller garden building for if space is limited, place windows to either catch or avoid sunlight, and choose dimensions suited to hosting a larger group or just one or two people. You can even maximise sunlight through window placement to create a summerhouse. We offer a wide range of standard sizes, but can also manufacture in bespoke measurements if needed.
Each of our garden buildings in Cheltenham comes fully insulated as standard, with the choice of double or triple glazing. They are wired for mains power, with your choice of recessed lighting. We prioritise using quality materials throughout our buildings, with sustainable Scandanavian timber, and locally sourced UPVC windows and doors. With basic maintenance, our buildings are designed to last for many years.
Start Designing Your Dream Garden Building Today
Warwick Buildings produces a range of quality garden rooms, with a bespoke design process allowing many aspects to be customised. We can produce and install an attractive, high-quality garden building in Cheltenham, whether it's for work, relaxation, or leisure. Our website allows you to explore our full range of garden buildings, creating a custom design through the configurator and getting an instant quote.
View our range of garden buildings today.
Explore our garden buildings