Healthy Living
Whether you're implementing a new-found healthier lifestyle, or you're a fitness fanatic who is fed up of commuting to and from the gym, our garden gyms and home gym sheds are an excellent solution. Our versatile garden buildings cater for a variety of uses and one of our most popular uses is most definitely the home gym.
With such a variety of design and styling options, you can choose a building that suits your style as well as your available garden space. If you want a contemporary space to keep fit, or a traditional looking work out zone then we can help.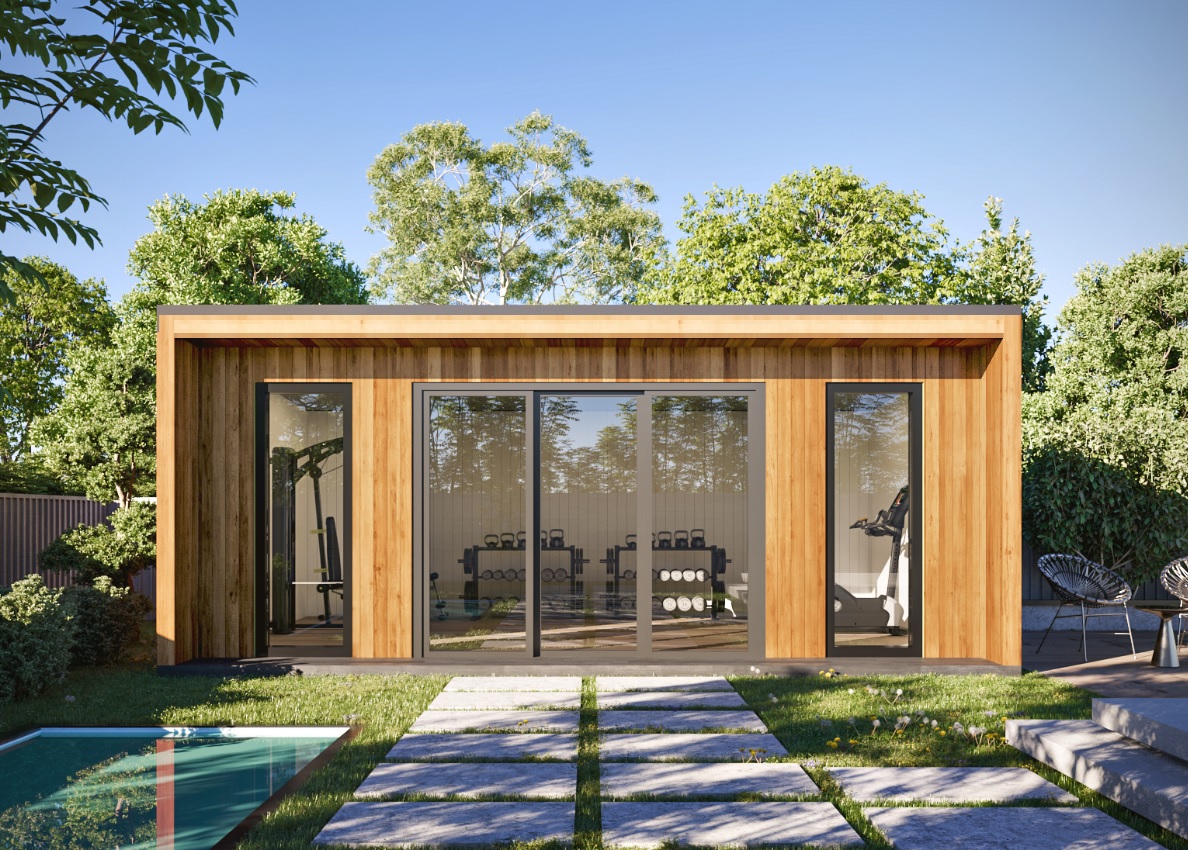 Benefits of a Home Gym
Not only do you save on monthly subscription fees, but you can also increase the value of your house.
Your gym will always be open – even on Christmas Day if you want it to be. So whenever you need to burn some calories, simply head out to the back garden and exercise. There's no waiting either, so your equipment will be clean and in tip top condition for when you want it.
And there's no commuting either… So what are you 'weighting' for? Lets get started.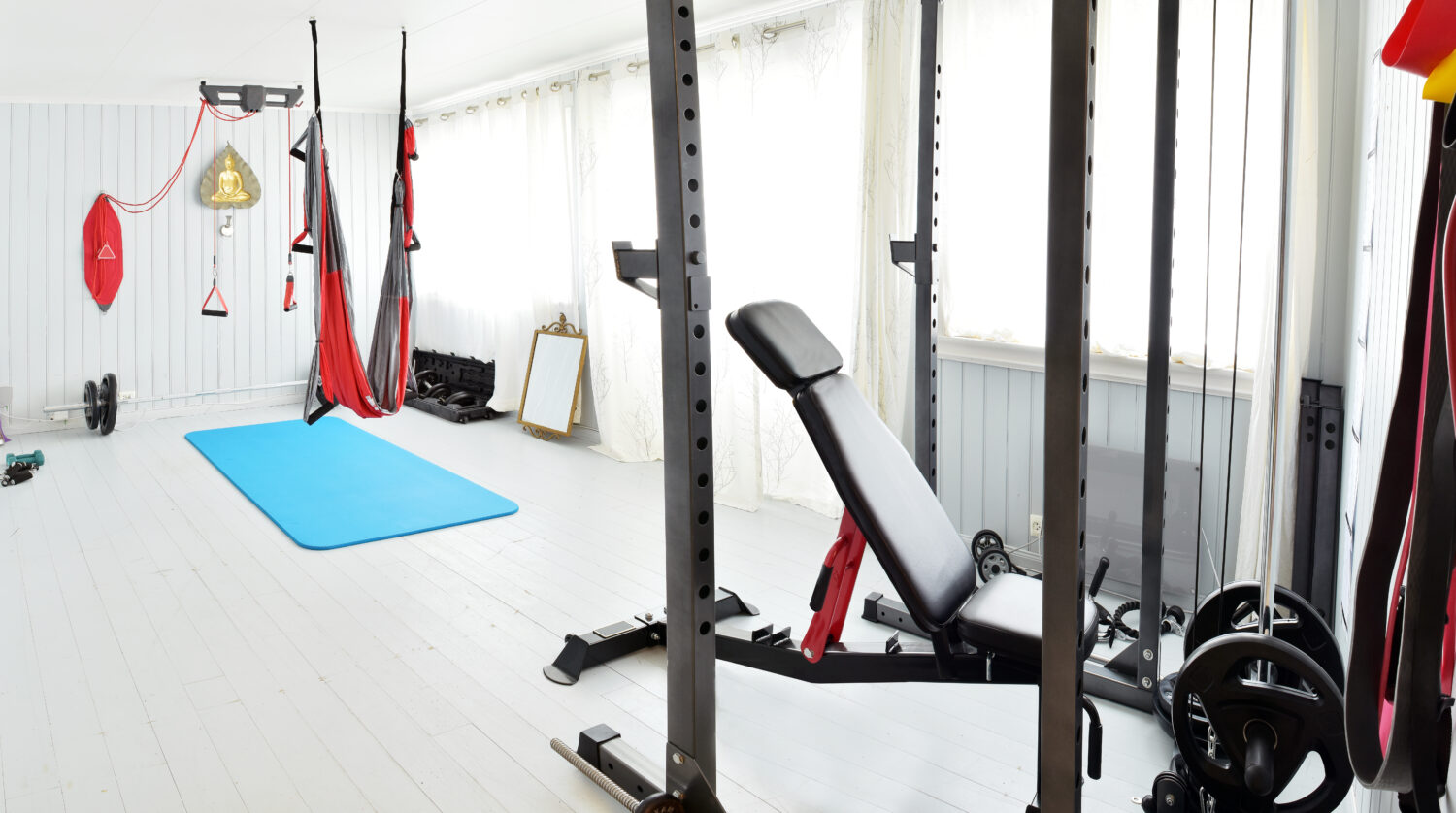 What do I need for a Garden Gym
Lets start from the bottom up. Firstly, we recommend a concrete base. Afterall, these weights are heavy, and there will be a  lot of movement taking place inside the building. Because of that, you need a ground supporting base – which is a concrete base. We recommend that you stay clear of a ground screw base for this purpose.
The floor itself is strong enough to drive a car onto, as the 15mm plywood, has supporting timber bearers at 600mm centres. This should be strong enough, even for the most enthusiastic gym goers and fitness fiends.
Then there's the height. You need to take into consideration that permitted development for buildings within 2m of the boundary, allows 2.5m high. In reality this will give you a 2.1m internal ceiling, as the floor and the roof make up the rest of the height. If you are lifting weights, scaling steps, or using tall equipment, it may mean that you need a 2.4m ceiling height. If so, you will either require planning permission or locate it at least 2m from your boundary. The latter will allow you up to 3m for a contemporary garden gym, or up to 4m for a traditional home gym.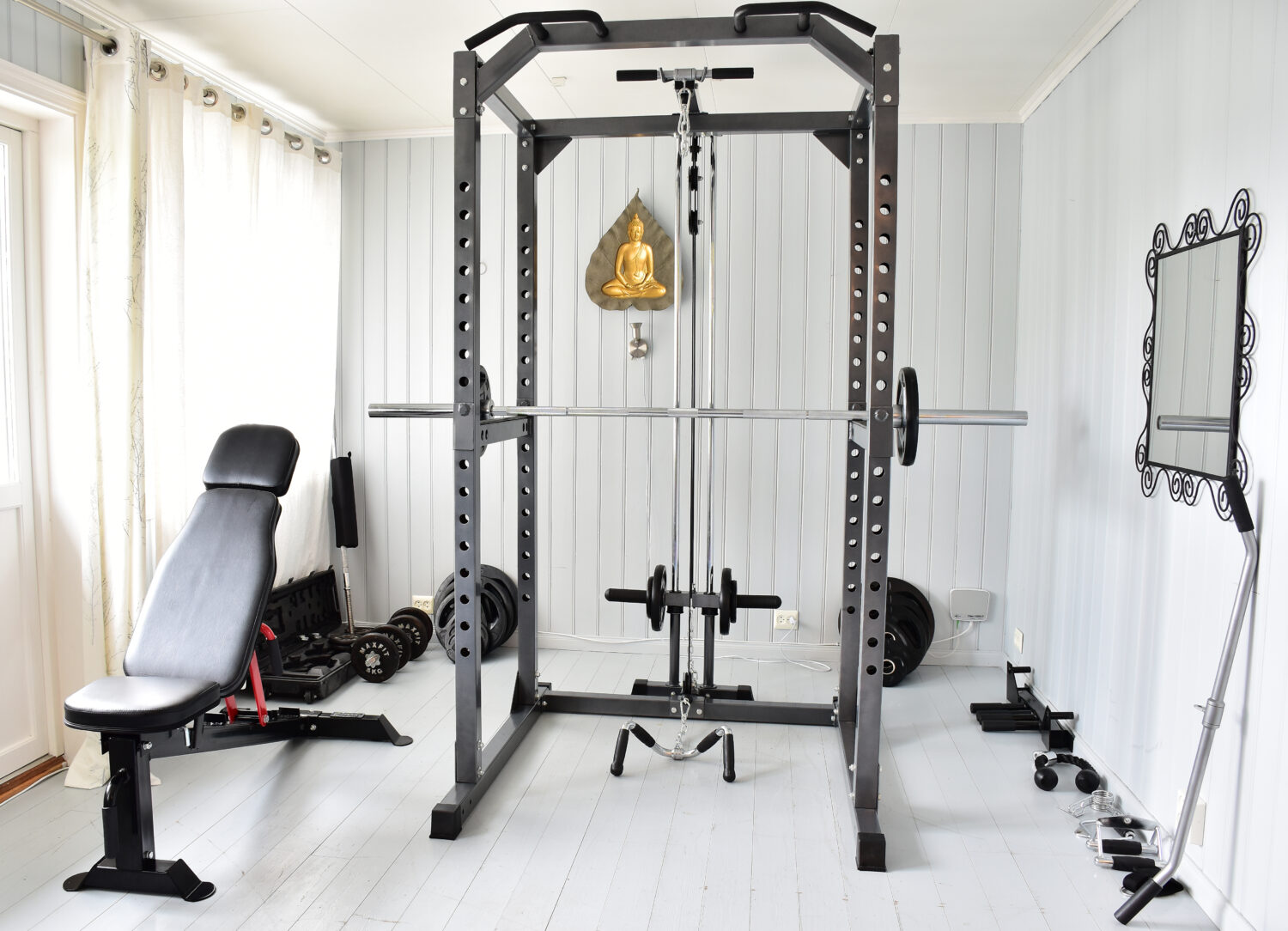 Visit Showroom
In order to create the perfect garden gym, we think it makes sense for you to visit our show room and compare the different styles of buildings. That way you can see which design works for you, and whether you need the extra height that is available.
The show room buildings will give you a good sense of how big your wellbeing space needs to be, and what equipment you are likely to fit in.
Contact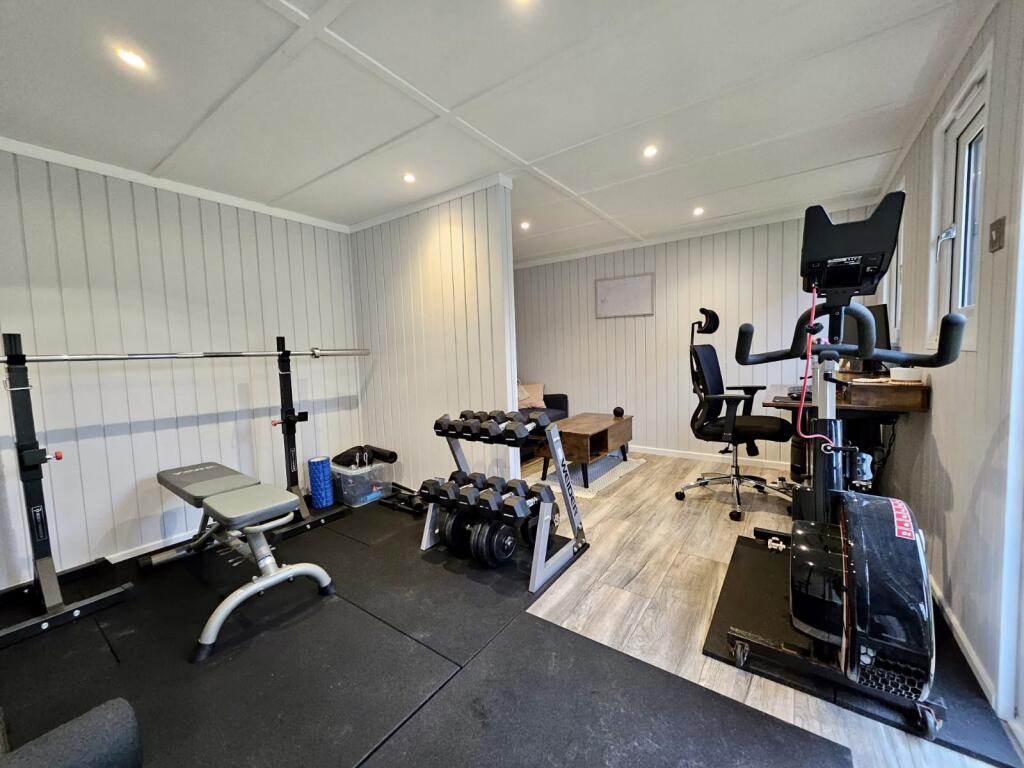 Choose a Garden Gym Design