Garden Study Room
Build a bespoke garden study room in your outdoor space to upgrade your work-from-home routine. Design online and get a quick no-obligation quote.
Design Your
Garden Home Office
Design a Bespoke Garden Study Room
In recent years, more and more people have started to work from home, whether that's for full or part-time work, or for their studies. Working within your own home can often be cramped, noisy, and stressful. This is where our garden study rooms can help.
At Warwick Buildings, we specialise in constructing high-quality, stylish, and eco-friendly garden buildings, making our fully customisable office spaces a must-have investment for anyone working from home or in need of a quiet place to study.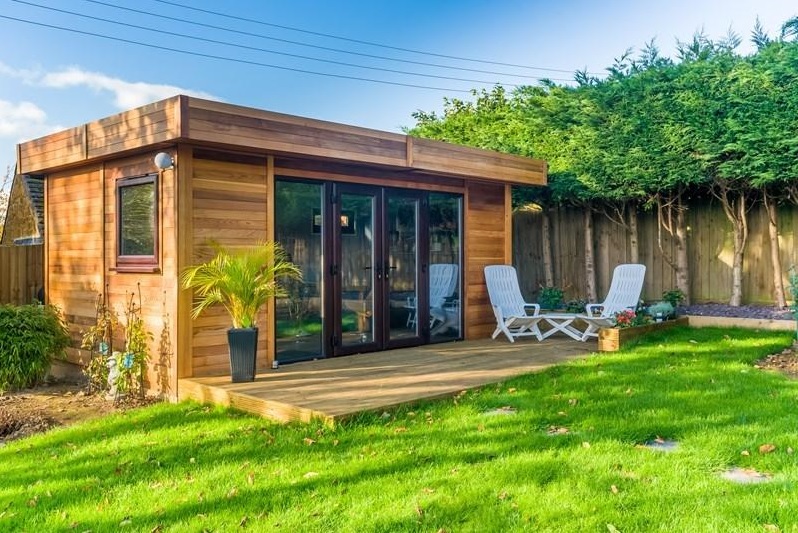 Garden Study Room
Prices start from £10,000
Virtual Building Designer
Instant No-Obligation Quote
Custom Joinery, Flooring, and Cladding
Fully Insulated as Standard
Wired For Lighting and Mains Sockets
Built for You on Site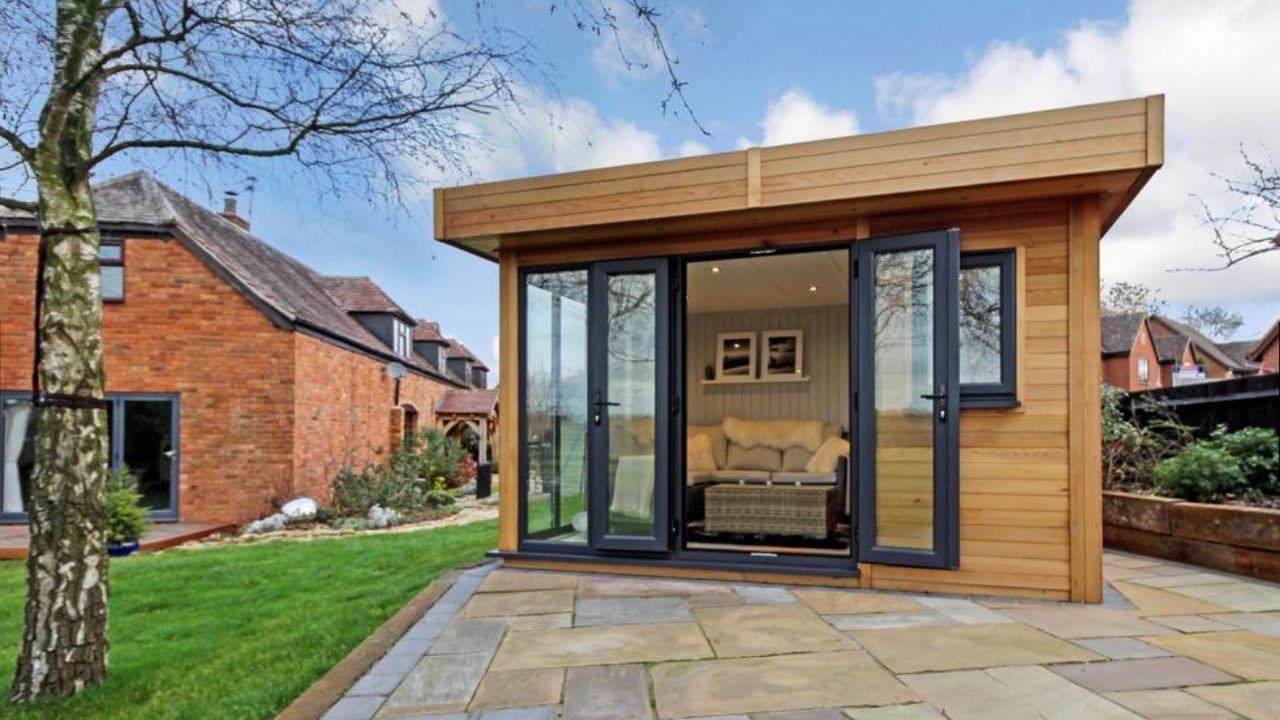 The Benefits of a Garden Study Room
Our garden study rooms are equipped with the same advantages as our traditional garden rooms, but come with a few of their own benefits as well.
Find a Quiet Moment Alone
Whether you are a student seeing to their studies at home, an employee completing daily duties outside of the office, or even a freelancer conducting business from their home, a dedicated space outside of the house can do wonders for your stress levels and productivity.
Our garden study rooms come fully insulated, making them a comfortable place to work any time of day, all year round. And our double-glazing options will help to keep noise to a minimum.
Enjoy Absolute Flexibility
Garden rooms are extremely versatile in their use. Your garden study room is more than ready to fit the needs of a working professional, but when the time comes for a change, it can also become an additional living space, a studio for much-loved hobbies, or even a well-equipped home gym.
A garden study room from Warwick Buildings is an amazing investment in your property, offering lasting quality and adaptability, able to change in an instant to fit just about any need.
Boost the Value of Your Property
This adaptability is also a huge pro if you are a homeowner who is hoping to sell in the future. Our garden study rooms are expertly crafted and built to stand the test of time, adding value to a property for many years to come.
What functions as a quiet study room for you could become a vibrant games room or a homely living space for someone else.
Avoid the Stress of Planning Permission
When choosing a quality garden room many customers are concerned about planning permission and building regulations. Thankfully, in most cases planning permission will not be needed, as our range of standard garden rooms and office pods are usually considered permitted developments.
Due to the customisable nature of our range, this fact will vary from project to project. But, as long as your garden study room does not exceed 2.5 metres in height, is built either beside or behind your home, and is not constructed on what is deemed protected land, then you will not have to worry about applying for planning permission.
Before you submit your designs to us, we always recommend checking with your local council to be sure that you are eligible for permitted development status.
PLANNING PERMISSION GUIDE
Bring Your Garden Study Room to Life Now
Our intuitive builder allows customers to properly plan as well as visualise their new garden study room. Choose from a number of options including window and door placement, light fittings, additional internal walls, and roof and cladding materials. Once you've designed the ideal garden study room, you'll receive an immediate quote including delivery and installation.
Our visual design tool allows you to effortlessly craft your garden study room, overseeing every detail from top to bottom, so you can be sure of exactly what you are receiving and how much it will cost.
Design Your Garden Study Room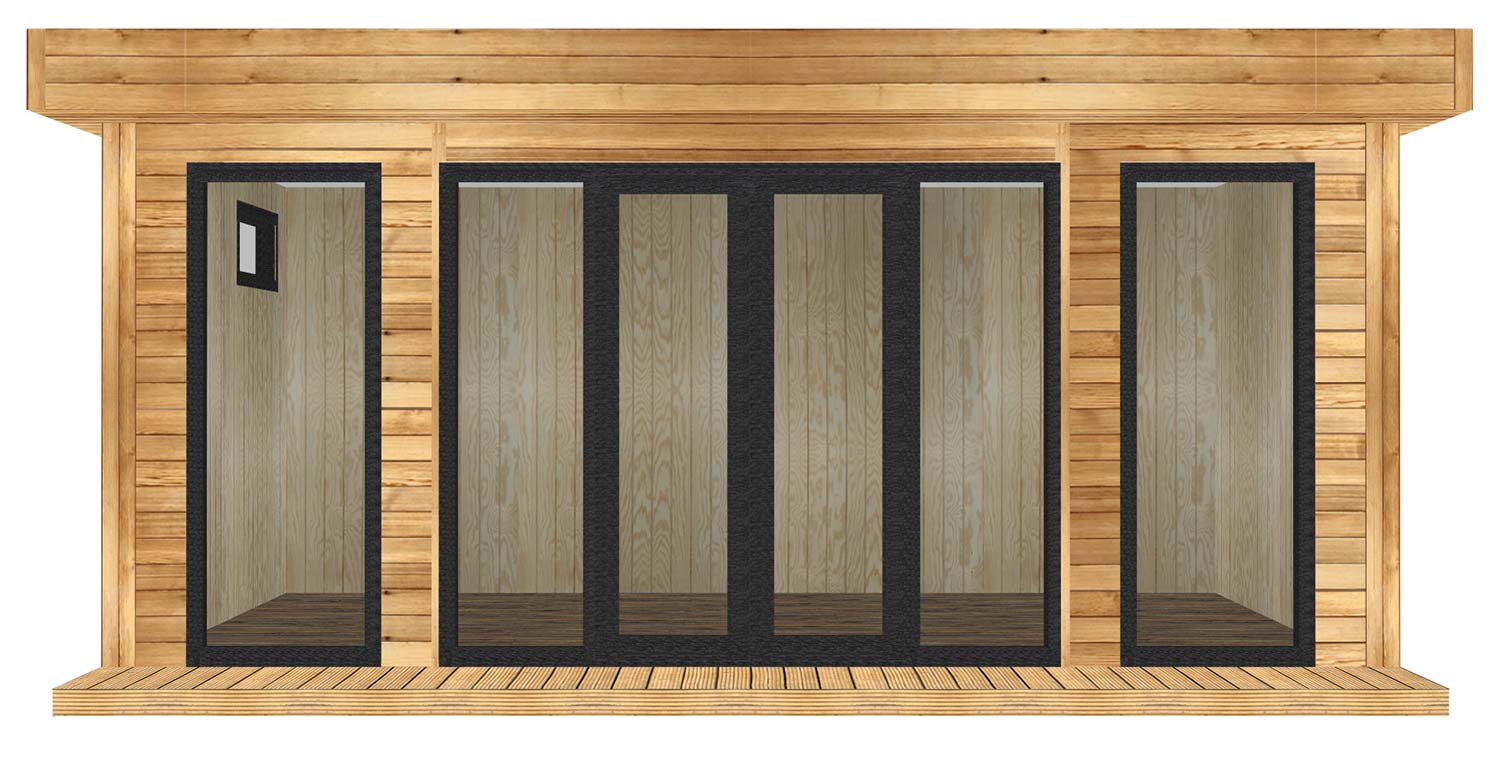 What We Recommend
The beauty of our range lies in its variety. Before you start designing, you can choose any one of our bespoke build styles as a starting point. We have a design for every need and aesthetic.
For a garden study room, we recommend our contemporary build, the perfect blend of traditional and modern features in a wide range of sizes.
If you would prefer a more unique look that really makes an impact in an outdoor space, you can choose our curved build, featuring a signature arched roof and terrace wall. Alternatively, for heritage properties or those looking for something classic, we recommend opting for our traditional build, which comes with gorgeous french doors and slated gable roofing.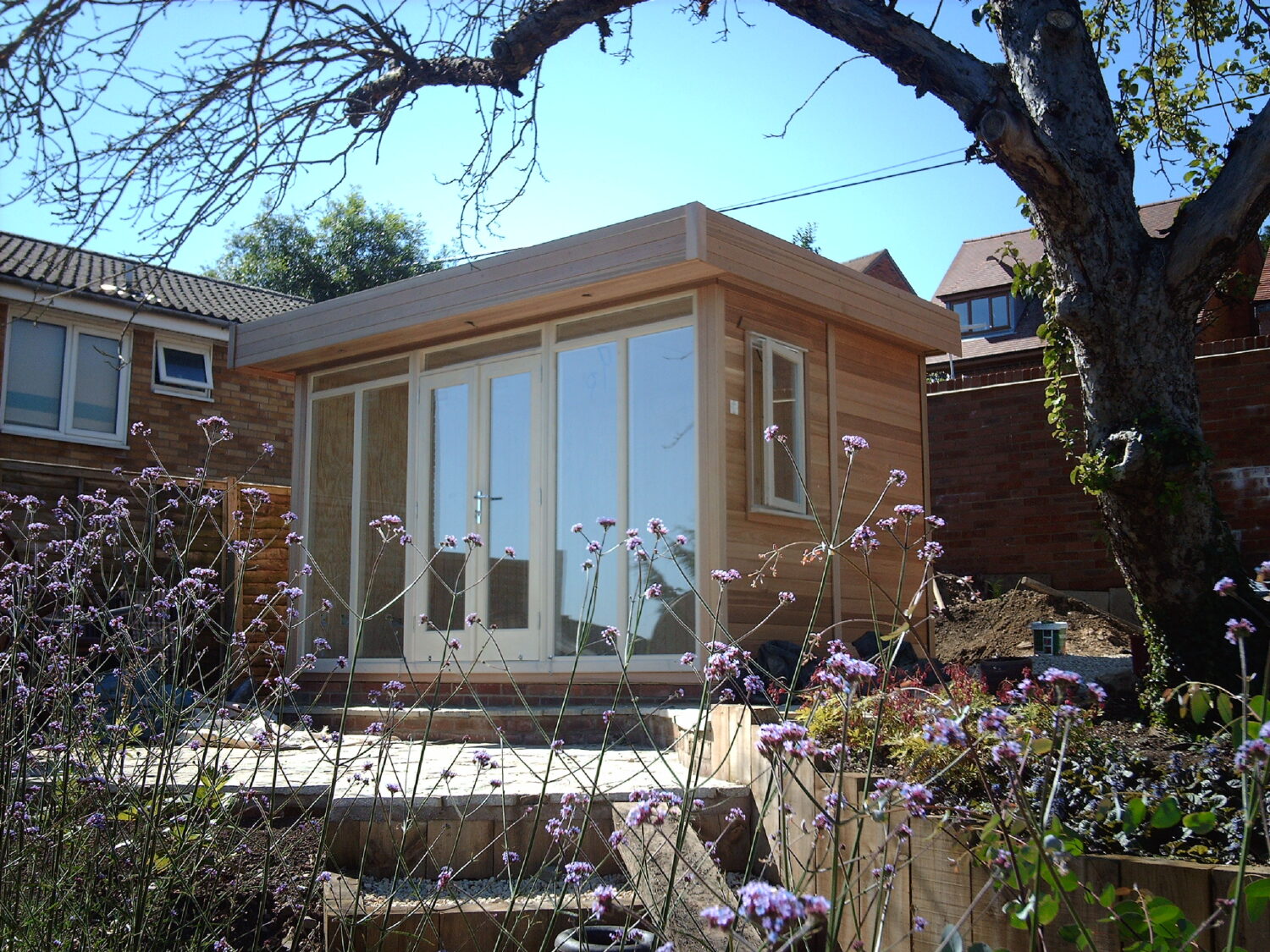 Time to Study
Our garden study rooms are a truly beautiful and versatile investment for your home, and our entire range of garden room designs is primed and ready to suit your requirements.
If you are interested, try out our virtual builder today. Or, if you'd like more information about our range or service, get in touch with our team.
CONTACT US