A Fully Featured Garden Music Studio
Our attractive and durable garden rooms are perfect for a garden music studio, with a range of soundproofing options and a bespoke online design tool.
Explore our range of garden rooms
Garden Music Studio
Giving you the freedom, comfort, and time to work around your own schedule, a garden music studio can be used to create professional music in any genre. Thanks to advances in technology, artists as varied as Billy Eilish, The Streets, and Bon Iver have produced world-famous music from their own homes, with many musicians recording, producing and mixing through modern software options. A garden music studio can be small enough for a mixing desk and computer, or large enough to record multiple musicians simultaneously.
Warwick Buildings produces a range of garden rooms, which are perfect for creating your own music studio. Our range can be widely customised through our online configurator tool, allowing you to choose the dimensions, layout, cladding, and more, receiving an instant quote. If looking to take your music ambitions to the next level, or to have a dedicated garden space to record around your schedule, our team can design, deliver, and install a beautiful and durable garden room.
Explore Our Range of Garden Rooms
Garden Music Studios
Prices Start From £10,000
Bespoke Online Design Process
Instant Quotes
Choice of UPVC Windows and Doors
Choice of Cladding
Choice of Laminated Floor
Acoustic Insulation Options
Triple Glazing Options
Wired For Power
Assembled by Our Expert Team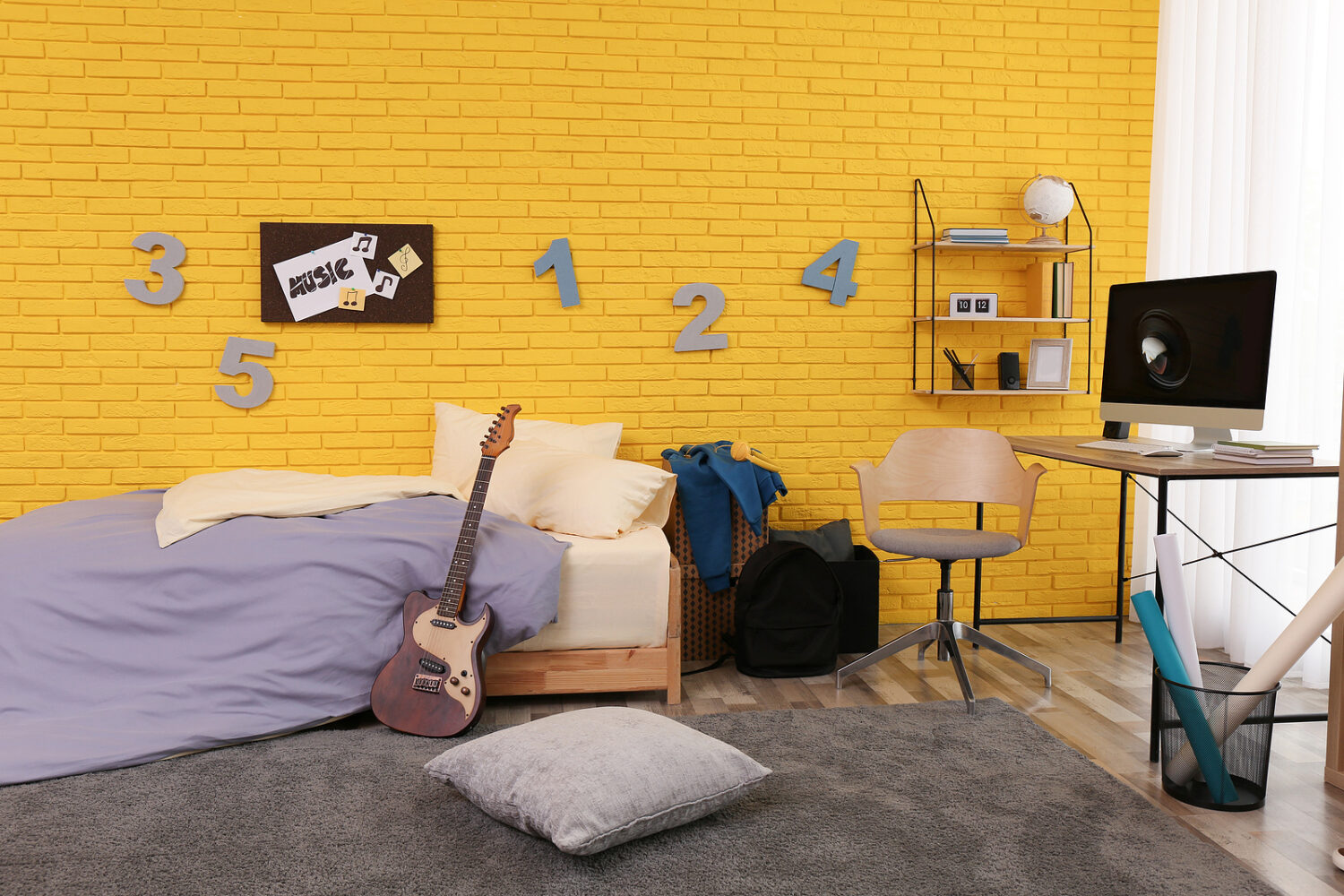 Design Your Own Garden Recording Studio
Each of our range of garden rooms can be customised online, with our easy to use configurator letting you choose everything from the dimensions to the placement of windows, giving you an immediate 3D model to view. Once you've finished your design you'll receive an instant quote for delivery and installation, inclusive of VAT.
Design Your Perfect Garden Music Studio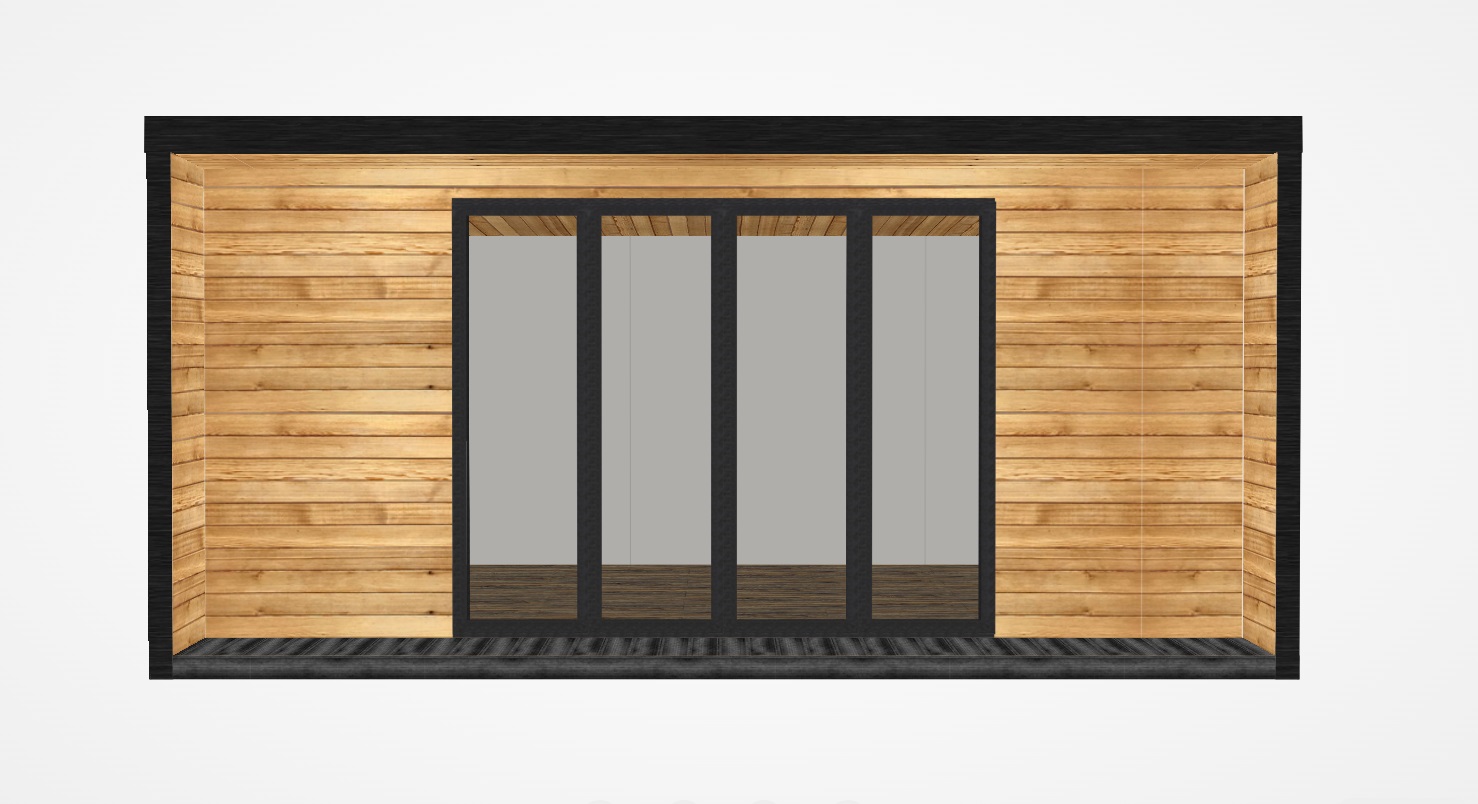 Our Range of Bespoke Garden Buildings
Our garden music studios come in a range of designs, each of which can be extensively customised to meet your needs. From the dimensions to the height, the external and internal cladding, down to the number of electrical sockets, everything can be selected by you. Our full range is built to exacting quality standards, designed to act as a permanent addition to your house. We also prioritise sustainability, with all timber coming from a sustainable Scandinavian source, and our UPVC doors and windows produced by a local family-run company. We design and manufacture each of our garden rooms to offer the same benefits as a room within your house, with power, insulation, and inbuilt lighting. Our garden rooms are used for everything from home offices to gyms, home cinemas, and yoga studios, and are an excellent choice for a backyard music studio.
Perfect For a Garden Music Studio
Within our range of garden room designs, there are a few especially suited to building a garden music studio, such as the Studio design, which features a beautiful french double door for views of your garden. Another option is the Modern design, which has an attractive recessed door and larger dimensions of up to 6.2m by 4.2m. Whether looking to make electronic music through a DAW workstation, or to track guitars and drums, you can design a garden room that offers the space you need.
The laminate floors we offer are a great choice for a garden music room, as carpet can cause issues with acoustics when recording due to sound absorption. While all of our rooms include thermal insulation as standard, we can alternatively include RWA45 Rockwool acoustic insulation, offering sound reduction both internally and externally.
All windows and doors will be double glazed as standards, but you can also opt for triple glazing, providing further soundproofing support. By installing internal noise reduction boards and mats on the walls and floor, you'll be able to build a soundproof garden studio. RB studios in Burmingham have used 5 of our garden rooms for their music recording studios, showing the professional level of music production that can be supported by them.
Testimonials
On site team fabulous.

Showroom excellent - Sales team efficient - On site team fabulous - Building magnificent - Coffee to die for (in showroom)

Ian Jones

Fantastic service

Fantastic service - the team are a credit to you. Thank you also for the recommendation of Daron for the concrete base

C Judd

Fantastic service all round

Fantastic service all round. We're really pleased with our garage and extend our thanks to everyone at Warwick Buildings

Toby W

Worth the wait…

A long wait but worth it in the end. The installation team were brilliant, as were the office staff.

T Murrell

They were excellent

Just to commend your onsite team - they were excellent

Mrs Johnson
Explore Our Beautiful Garden Rooms Today
Warwick Buildings produces a range of stunning garden rooms, the ideal way to build a music studio within your outdoor spaces. With a range of designs and options suited for music recording, you can build a dedicated space for you or your band, allowing you to produce music around your schedule, or to start recording immediately when inspiration hits. Our garden rooms are built to the highest quality, and are designed to be used throughout the year.
Our website allows you to explore our full range of garden room designs, customising each one to suit your needs and the layout of your garden.
Design Your Perfect Garden Music Studio