Versatile Garden Home Offices
With an increasing number of people working from home, many have found that their houses make for cramped and unsuitable workspaces. For a beautiful, bespoke alternative, a garden home office can provide everything you need to work throughout the year within your outdoor spaces.
Design Your
Garden Home Office
Warwick Buildings produces custom-built garden home offices in a range of sizes, perfect for a smaller solo workspace, or for starting your own business. A garden room will add value to your property, increasing your living space while making an attractive focal point in your garden.
Our range of garden home offices can be extensively customised, with everything from the dimensions of the building, the height of the roof, and the materials used selected by you. Our website offers a configuration tool, allowing you to design your ideal garden home office, and get an immediate quote for construction, delivery, and assembly.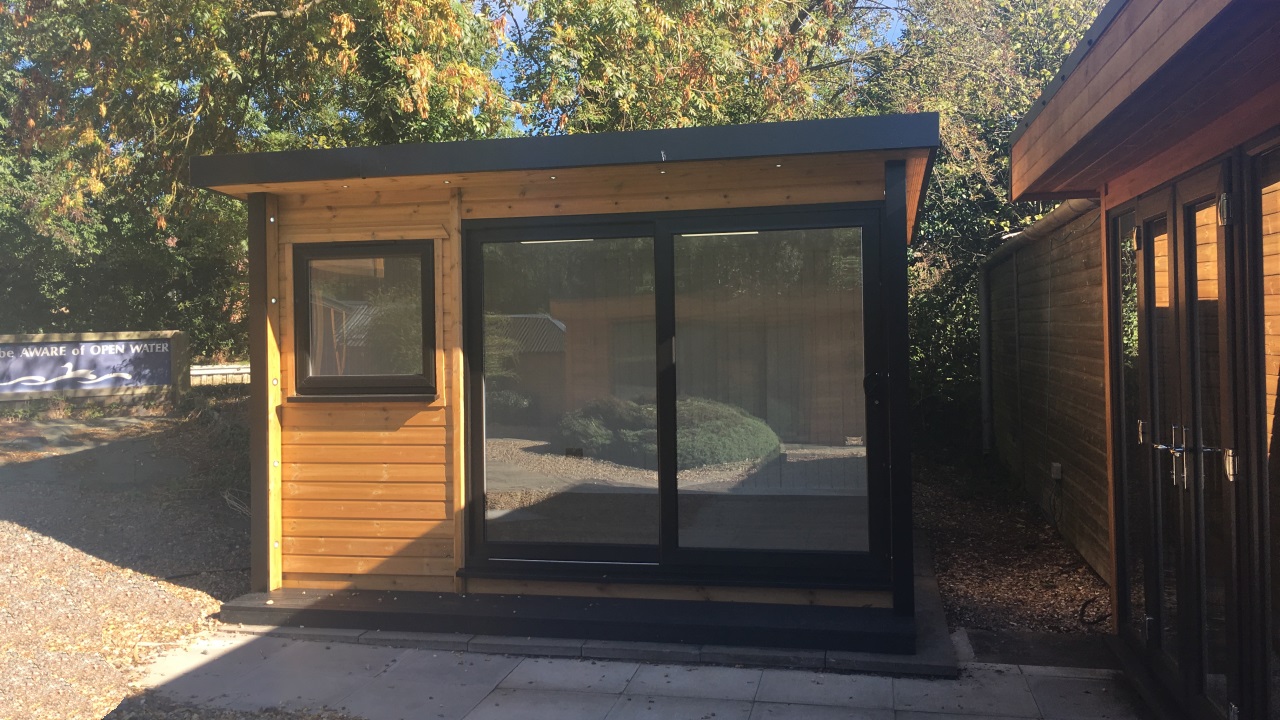 Garden Home Offices
Prices Start From £10,000
Customisable Designs
Quick Online Quotes
Customisable UPVC Windows and Doors
Range of Cladding Options
Range of Laminate Floor Options
Fully Insulated
Internal Spotlights and 3 Double Sockets
Assembled by Our Expert Team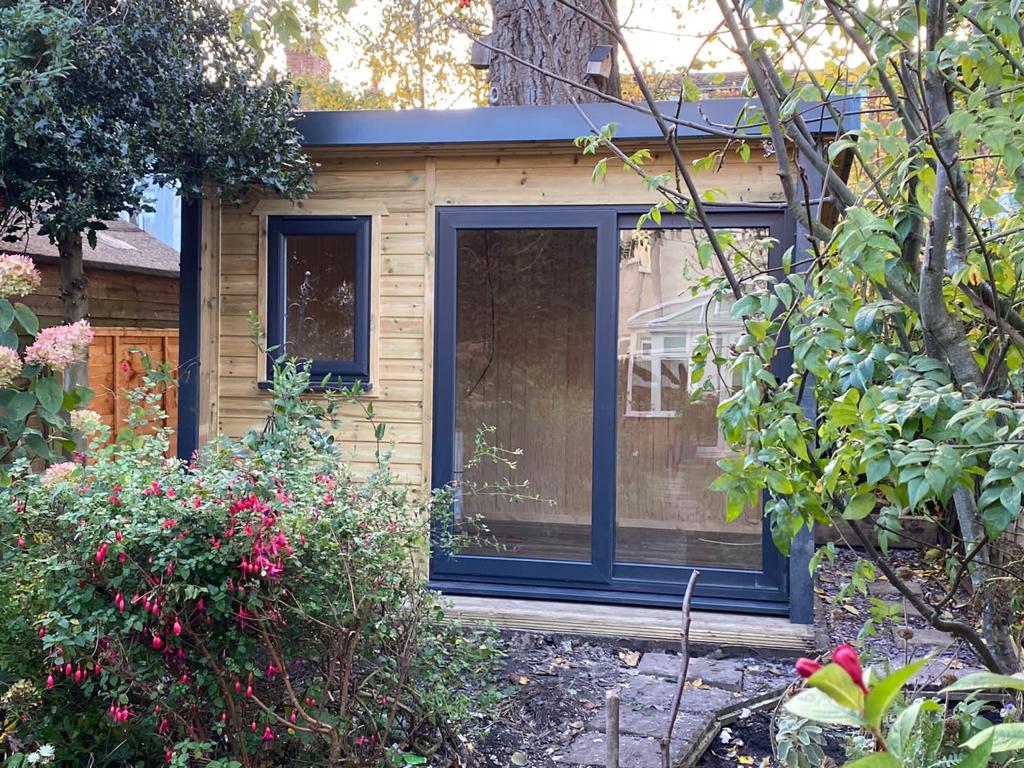 Design Your Own Garden Home Office
Our in-depth online configurator allows you explore our full range of office rooms, and the many ways they can be customised. It will provide an instant quote for your garden office design, covering construction, installation, and VAT.
Design Your Garden Home Office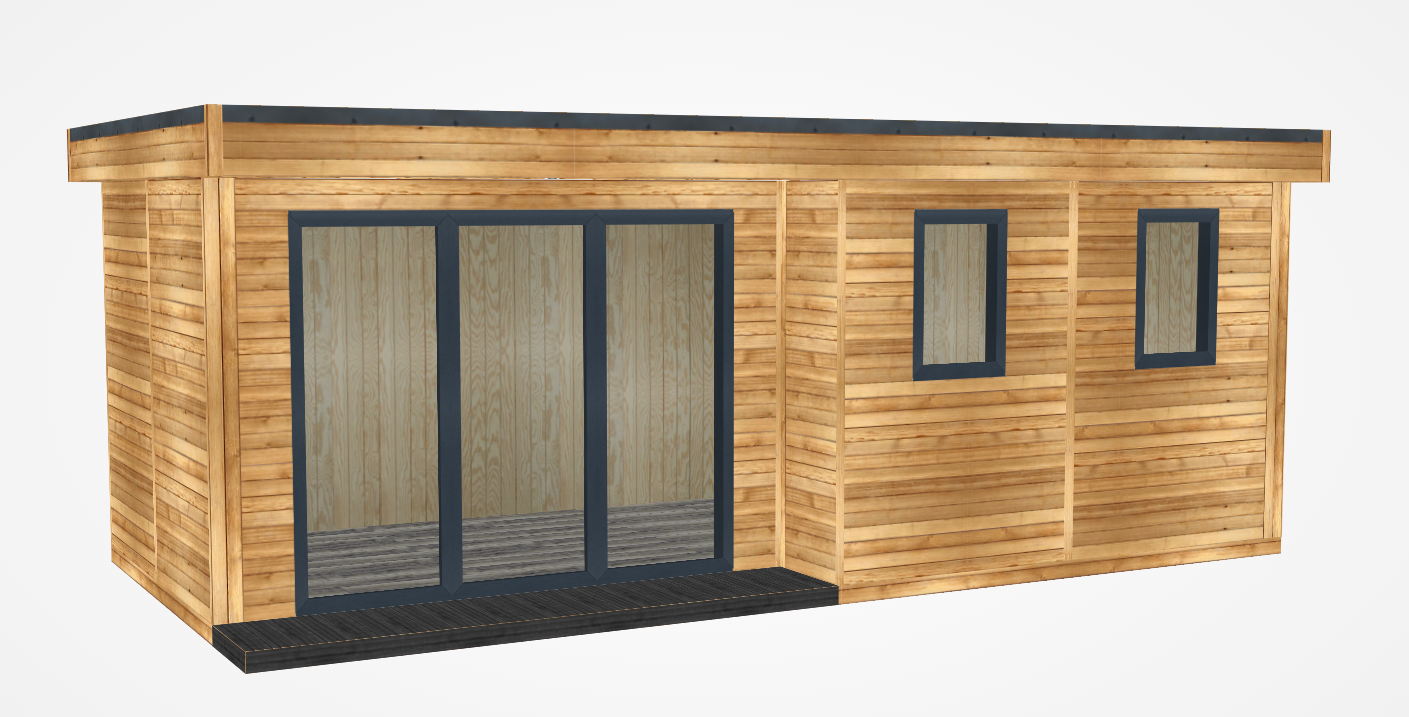 Our Range of Garden Home Offices
Our garden home offices are built in a range of designs, that can be customised in many ways to suit your needs. For instance, our Pod design is perfect for smaller garden offices, while our Modern can be used to make a larger contemporary office space. For an open, airy design, our Studio model will make the perfect addition to a rural garden.
Within our various models, you'll be able to choose the dimensions of your garden office design. This allows you to pick a size suited to both your needs and the sizing limitations of your garden. A small garden office can be a great workspace within a city garden, whereas those with more space may choose to build a double office. The essentials of a home office, a desk and a chair, can be fitted into a condensed space, making a garden home office viable for most outdoor spaces.
Our garden rooms come with a range of UPVC window options, with longer screens to let in light, or smaller vent windows to ensure air circulation. The placement and number of windows can be customised by you, allowing you to fit multiple windows on one wall to catch the light, or no windows on another to avoid glare.
You'll be able to choose both the internal and external wall cladding, allowing you a beautiful wooden look, or alternatively a surface to be decorated over. For flooring, we have a range of laminate options, or alternatively you can choose a plywood floor to decorate over. There are many different garden office ideas for decoration, with endless options to personalise your space.
Insulated For Year-Round Use
We understand that an office needs to function throughout the year, which is why our home office buildings are designed to remain comfortable in winter. Our buildings come insulated as standard, with a choice of Rockwool or Kingspan insulation in the walls, and a solid insulation board in the floor. All windows come with double glazing as standard, with the option for triple glazing if needed. Our fully insulated garden home offices will be a comfortable environment for daily work, even in the depths of winter.
Add Value to Your Property
A stunning garden home office will add value to your property, by increasing your living space. This means that it is more than just a functional space, it is a long term investment in your home. Compared to the cost of building an extension, a garden room is far more cost-effective, with a quicker installation.
Explore Our Stunning Range of Garden Rooms
Warwick Buildings brings over 30 years of experience to each garden home office we produce. We have accrued a reputation for excellent timber buildings, working with companies like the National Trust and producing a range of garden rooms for customers across the UK, suitable for gym rooms, entertainment spaces, and home offices. We prioritise quality at every stage of production, with sustainable Scandanavian timber, and locally sourced doors and windows.
Through our website you can explore our range of garden office designs, using our configurator to outfit your ideal office room, with an immediate quote available. Whether that's a larger Studio or a smaller Pod is up to you.
Explore our range of bespoke garden home offices.
Design Your Garden Home Office