The Garden Office
Voted best for value - our garden office buildings include double glazing, insulation and electrics. The best way to add extra living space and value to your property.
What is a Garden Office?
A garden office is a free standing garden building that is separate from the house, providing you with a place to work from home in. It is different to a garden shed or garden room because it must have insulation and double glazing. This is purely down to the fact that it is designed for year round usage, and is expected to be a professional working environment. A smart garden office is also a cost effective way to showcase a small company, especially if staff are local. They are often set up for one or two people, however they often accommodate three, four and five occupants. There are many models to choose from, ranging from garden sheds that need adaptation, right up to bespoke designs that are constructed from scratch.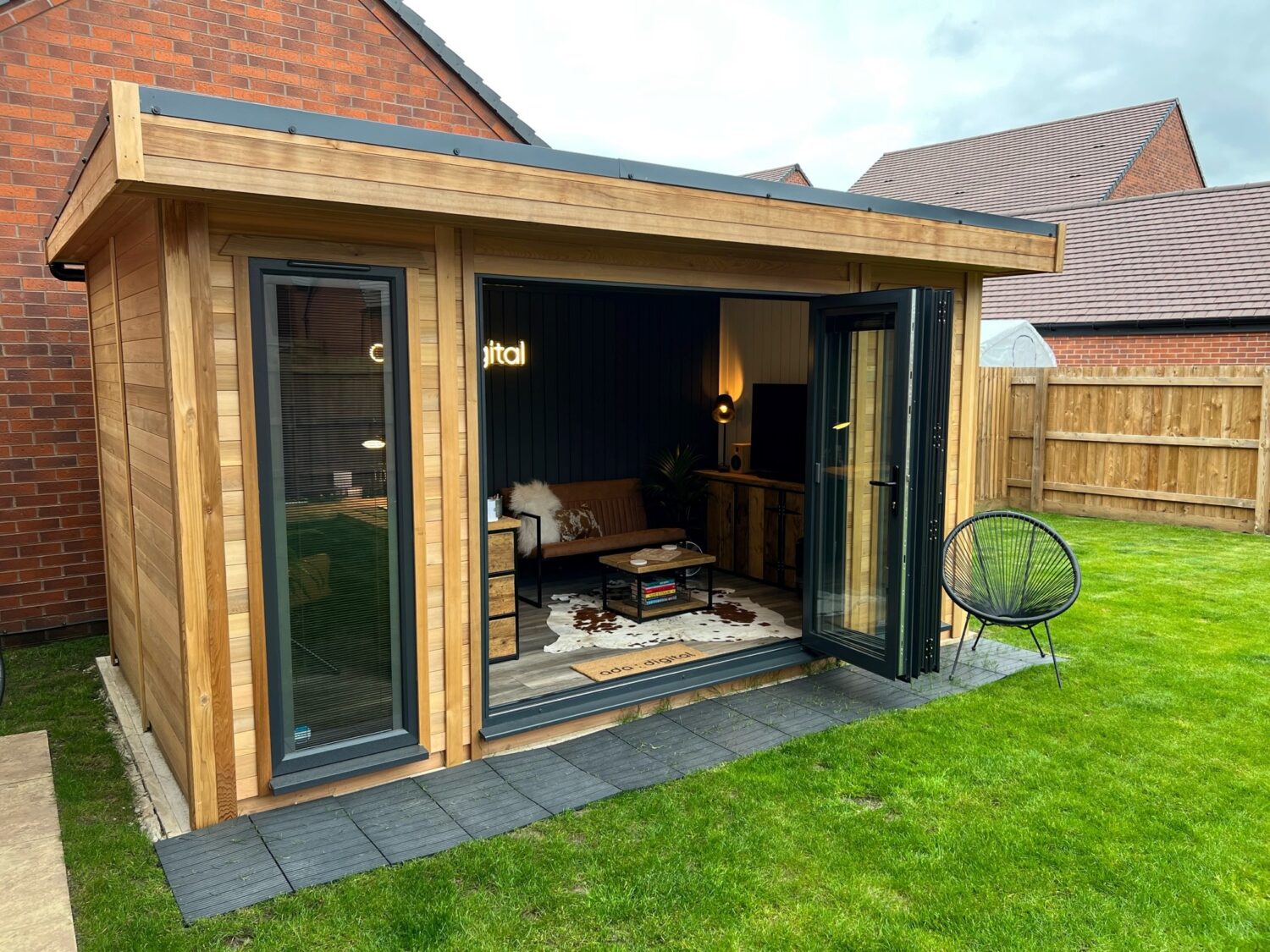 Lets Make Home – Work for You
Built in a day
Create a clear separation between home and work
Insulated and lined for year round use
Large selection of modern designs and sizes
Integrated cavity wiring with recessed sockets and spotlights
Tanalised Shiplap, Feather Edge or Cedar Cladding
Metal box profile roofing with colour coded aluminium capping
Fully Insulated with either Rockwool or PIR insulation
Fully assembled
Use to configurator to create your Garden Office now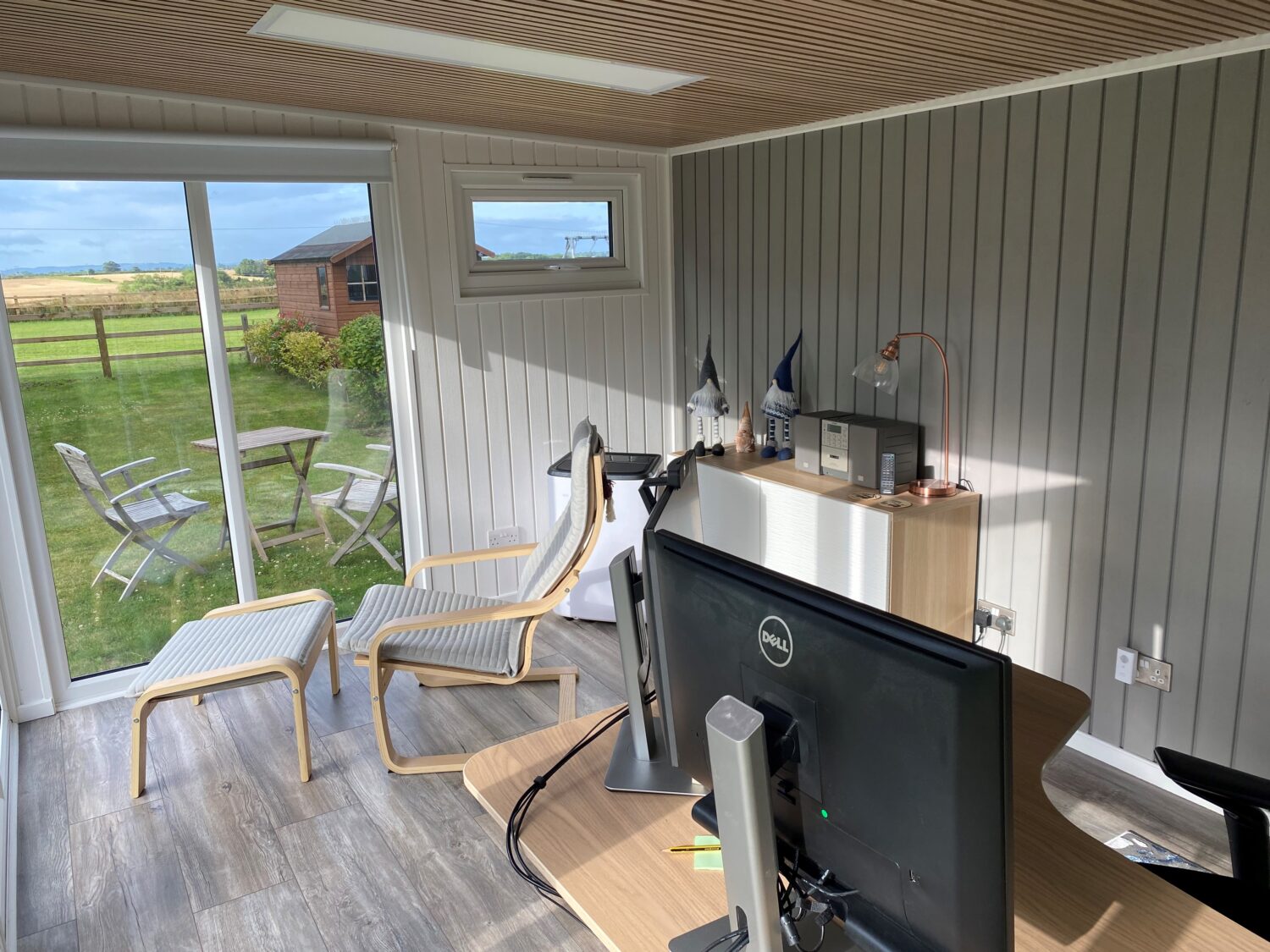 Boost Your Finances
Commuting is expensive! According to the latest data from the ONS, bus and rail fares have risen by more than three times the rate of inflation, with the annual price of railway journeys seeing an average increase of 4.5%.
With some train season tickets costing more than £5,000 in the big smoke and the average Ford Focus driver paying £4,800 on commuting each year, more and more people are looking to tighten their budgets. Did you know that you can buy a small office for the garden from just £7,500?
Other research has shown that it's cheaper for Londoners to commute from Madrid and still have money left over for a Real Madrid season ticket or Michelin-starred meals.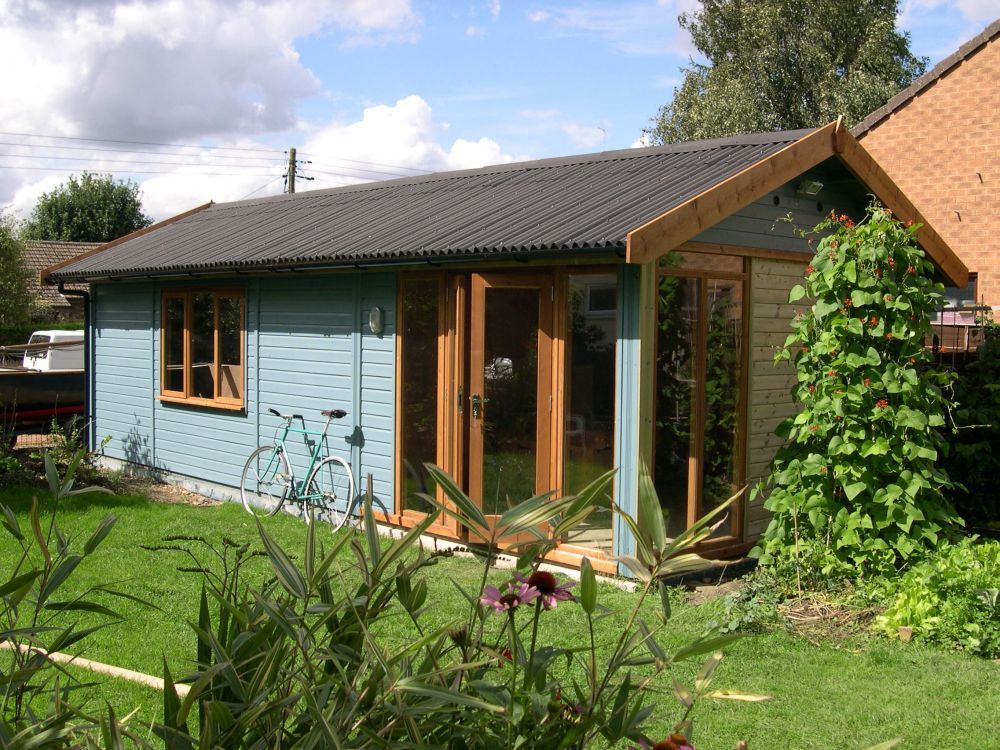 Benefits of a Garden Office
In addition to the monetary cost, there is also a time factor to account for – remember, time is money… and the average commute in the UK is currently 59 minutes. With the improvement of modern technology in the recent years, working from home has never been so achievable.
Recent research, which polled 2,000 full-time, part-time, and self-employed people in the UK to discover more about their commuting and work from home habits, was carried out by matched betting specialists OddsMonkey.
In addition to the time and monetary savings, they found that some of the most popular perks of working at home are:
Being able to wear what you want — 48%
Having the ability to customise work environment more — 43%
Being home to accept deliveries — 45%
Spending time at home with family or pets — 39%
Getting more time to do household chores — 37%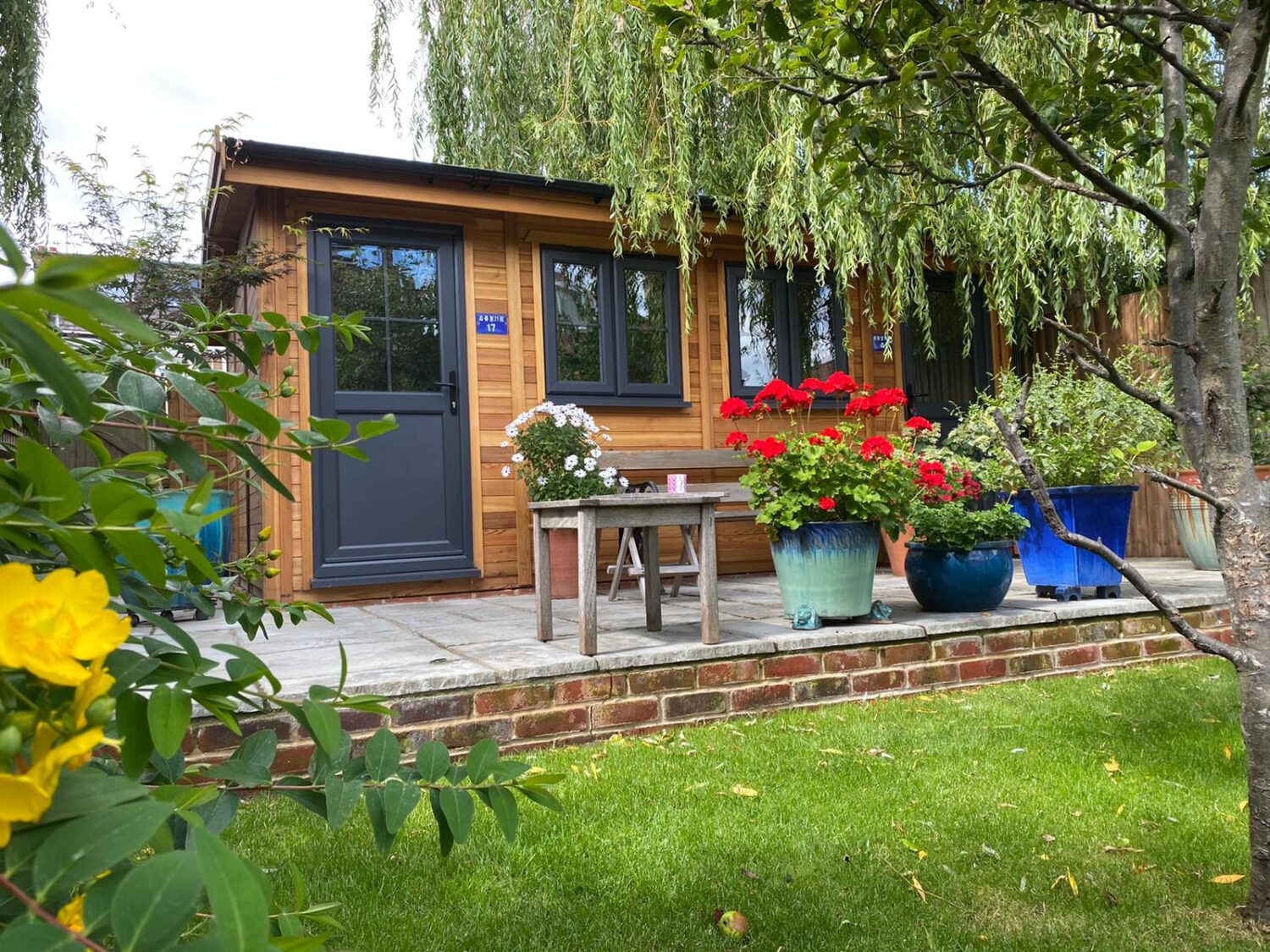 HELP ME CHOOSE MY NEW GARDEN OFFICE FROM THE FOLLOWING DESIGNS
| | |
| --- | --- |
| Click on the images | FOR MORE INFORMATION | SPECIFICATIONS AND PRICES |
I HAVE A BUDGET IN MIND - WHAT ARE MY OPTIONS
My budget is £10,000 – what can I buy
The Garden Pods are the range for you, as you can easily achieve the £10k target.
The smallest Box Office will even leave enough budget to do the groundworks, decorate the inside and add your furniture.
Garden Office Pods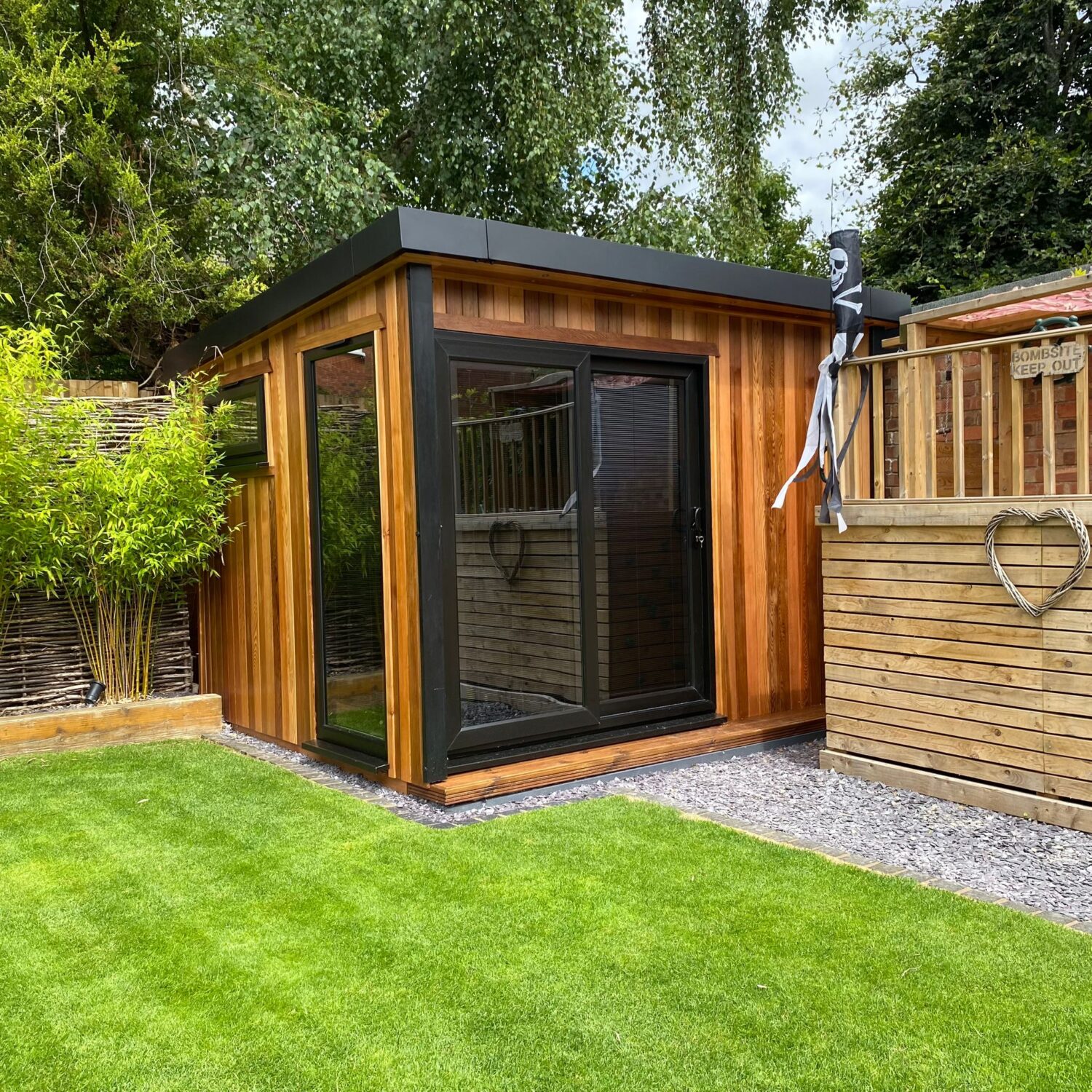 My budget is £15,000 – what are my options?
All of the models are available to you, however the most popular size of 5m wide x 3m deep starts at £15,000 for the building.
To complete the project within the budget, the most common size is 3.8m x 2.4m – which is ample for a one/two person office building.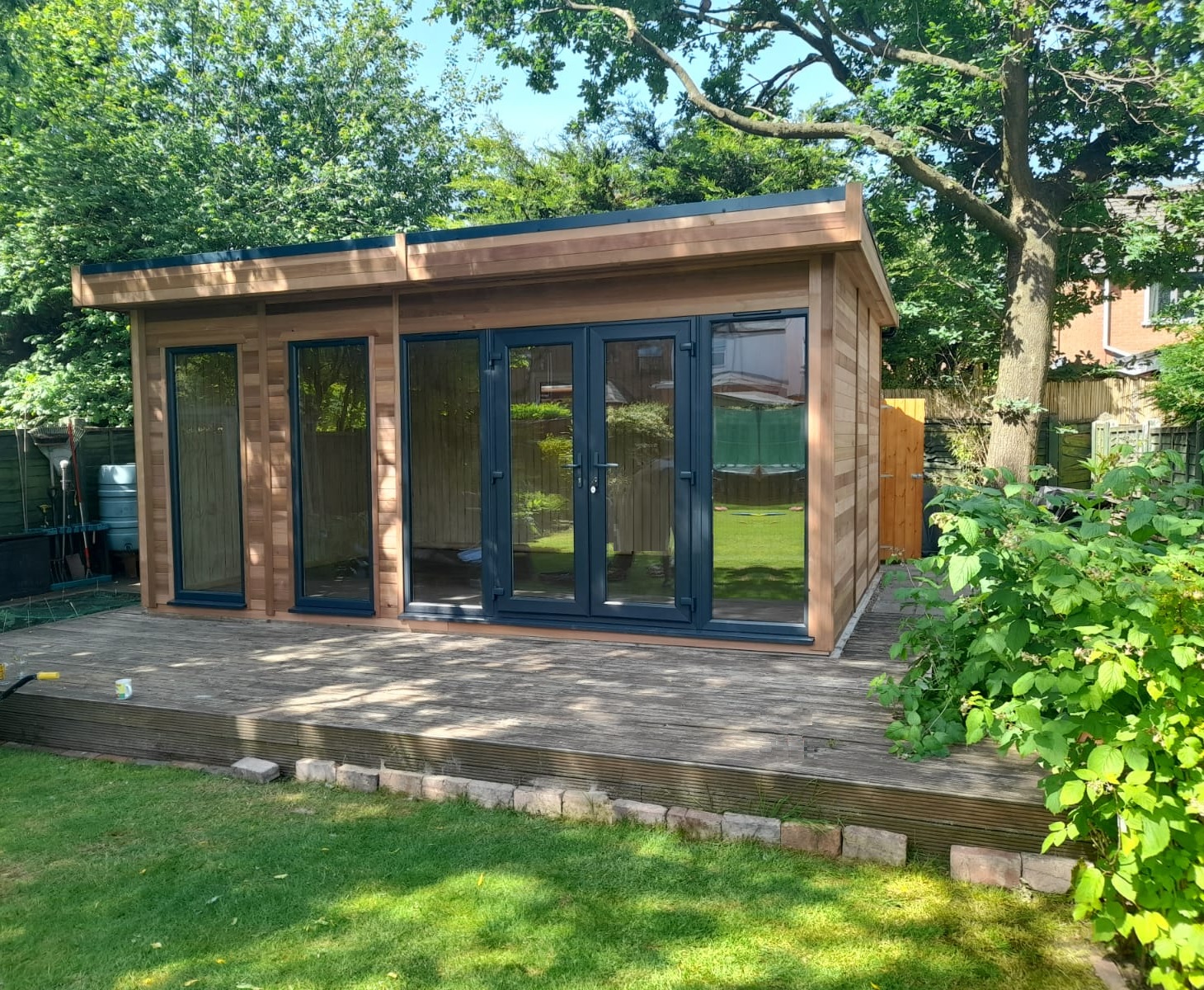 My budget is £20,000 – what are my options?
Here's where you get to choose the perfect garden office. You could combine a garden office and a shed together, or even split a larger building with a partition and create a his and hers garden office.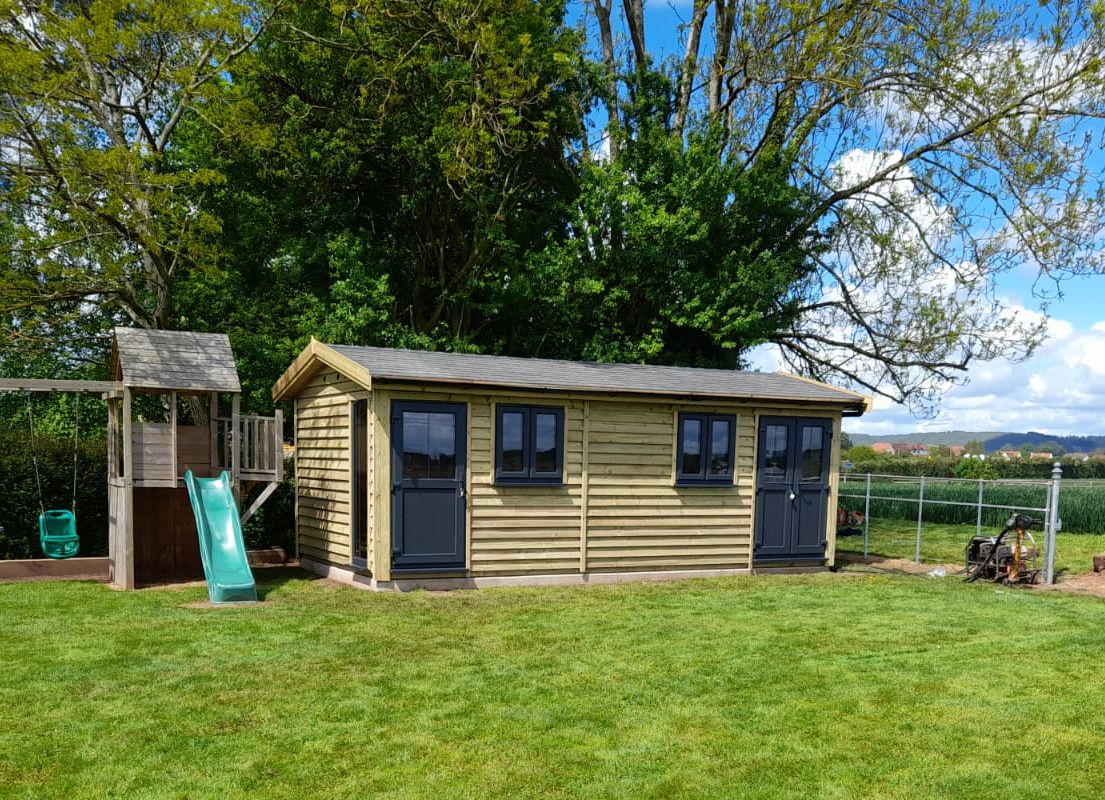 How do you compare to others?
We are voted 'Best Value' in the garden office field, and market our buildings at those looking to buy a top quality products at a fair price.
Compare Garden Offices Prices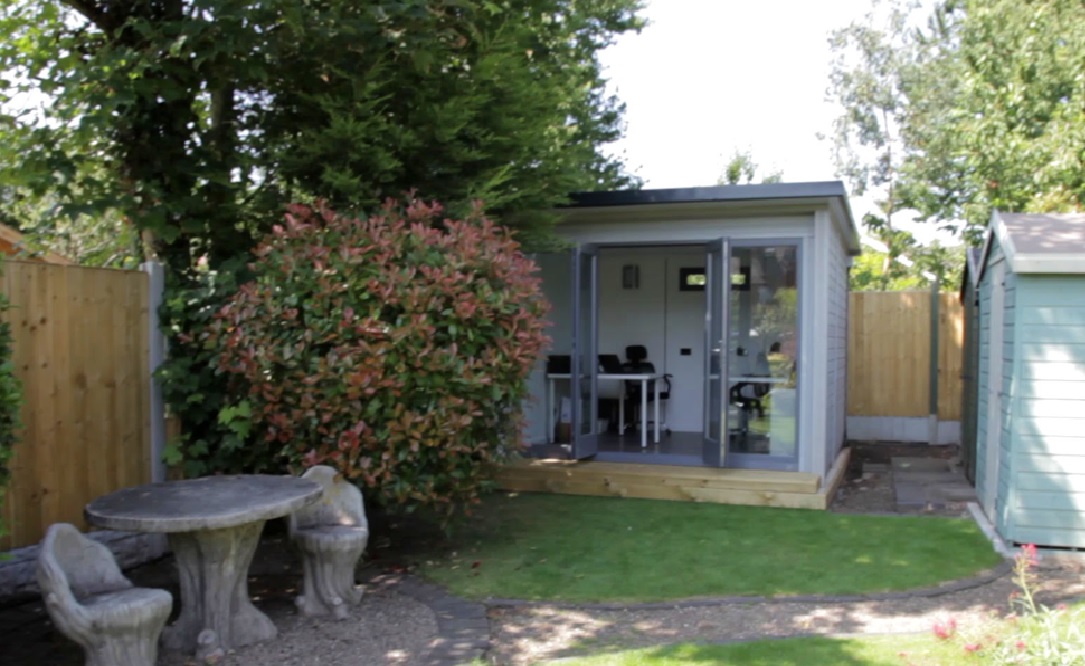 What does a garden office include
| | |
| --- | --- |
| Insulation | Insulation is included in the floor, walls and ceiling. You have a choice of Rockwool or Celotex in the walls and ceiling, but the floor has 75mm foil backed insulation as standard. This is important as it stops the cold coming up from the concrete pad |
| Electrics | All wiring and faceplates are included. The wires are installed within the cavity, just like a normal house would be so that the building isn't ruined by trunking or visible cables. |
| Assembly | We include the most difficult parts - the manufacturing and the assembly. That's much better than a book of instructions and a garden full of loose timber, and other materials. |
| Double Glazing | You'll never be warm without it - that's why it's included in the price. Not only that, it keeps out the noise and improves the efficiency of the garden office, so it is much cheaper to run. |
Plan your Garden Office
To get the best out of your work space, make sure you plan before you buy. Not only must you plan where it will go in the garden, but it will also help if you plan the layout.
Use the Ikea room planner and add furniture in the space, to determine just how efficient or inspiring the environment can be. It even creates a shopping list for you to buy later.
Plan Your Room with the help of IKEA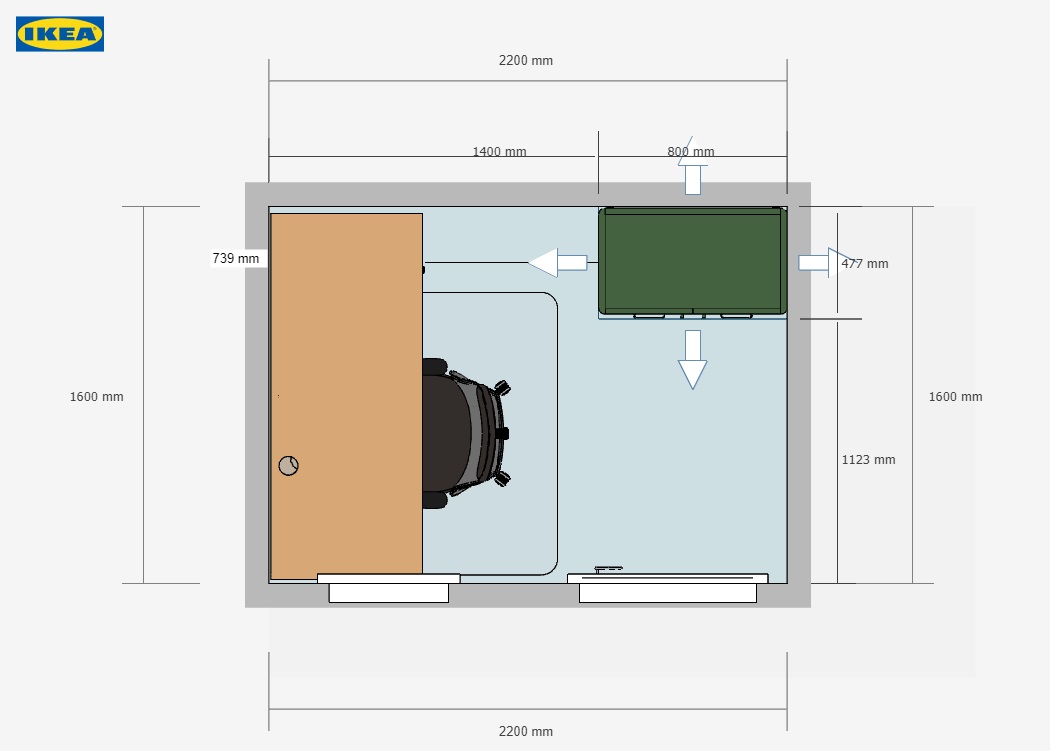 Get the Wow Factor
Either leave it natural or paint the inside – it's entirely up to you. You could add the popular Acupanel acoustic lining board to the walls or ceiling, have an accent wall colour, or advertise your brand with a neon sign in the background. It's your chance to go wild and have something totally different from every other room in the house.
Acupanel Wall Lining