West Midlands
A garden room is the ideal way to add additional living space to your home without needing to build an extension or move house. Warwick Buildings produces luxurious garden rooms from our West Midlands home, with a bespoke design process that allows our customers to choose the perfect style, size, and layout for them.
See Garden Room Range
Bespoke Garden Rooms Installed in the West Midlands
Our team expertly build, deliver, and install each garden room from our Southam headquarters, often completing the installation within a day. Through our website, our configurator tool will allow you to design your ideal garden room and give you an immediate quote for parts and installation.
If you are looking to build a garden office, an entertainment space, or a relaxation space, then explore our range of garden rooms in the West Midlands today.
View our range of bespoke garden rooms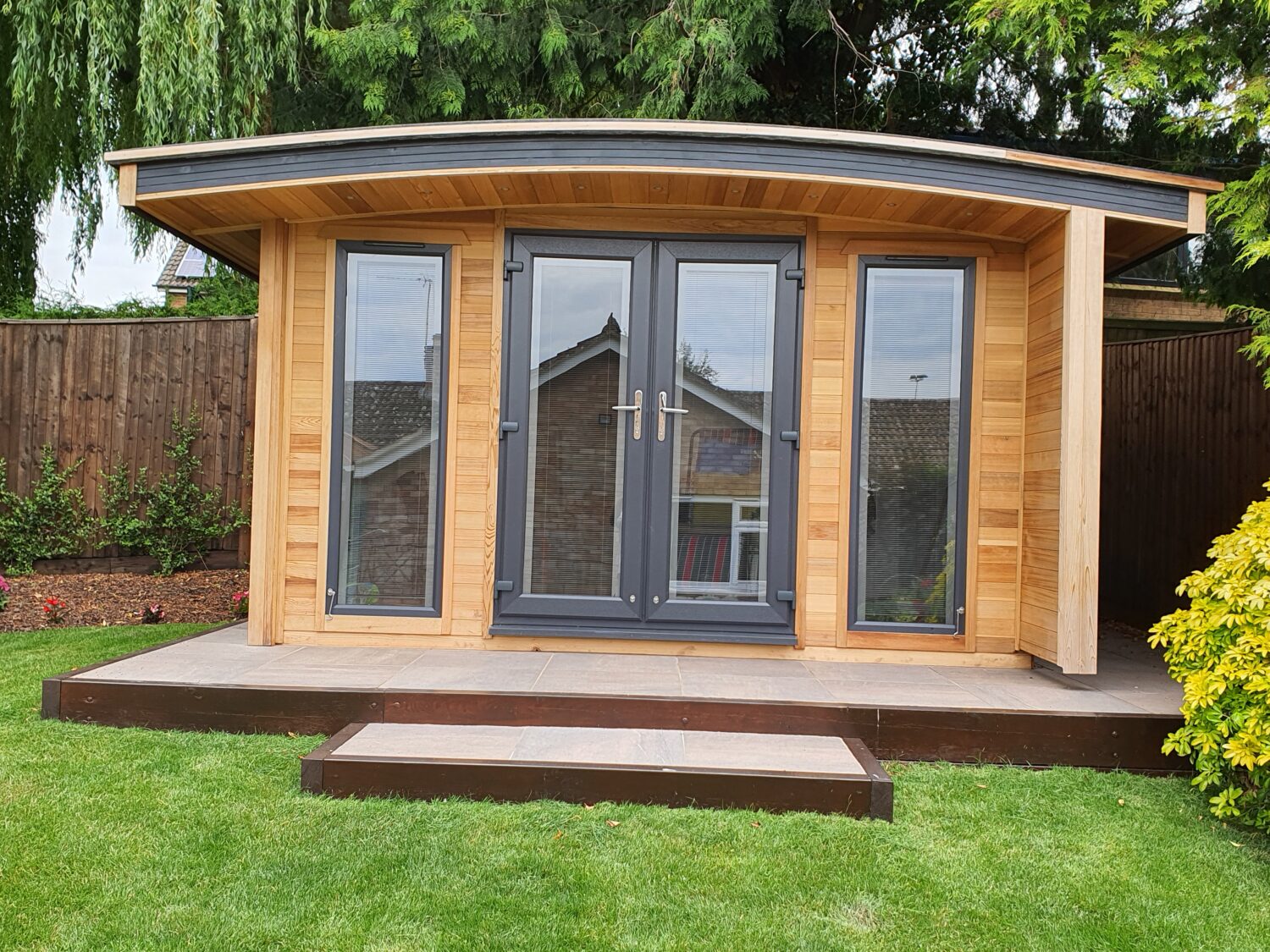 Our Garden Rooms In the West Midlands
Starting From £10,000
Bespoke Online Design Process
Assembled by our Trained Staff
Locally Sourced UPVC Windows and Doors
Fully Insulated as Standard
Variety of Timber Cladding Options
Choice of Laminate Flooring
Easily Connected to Mains Power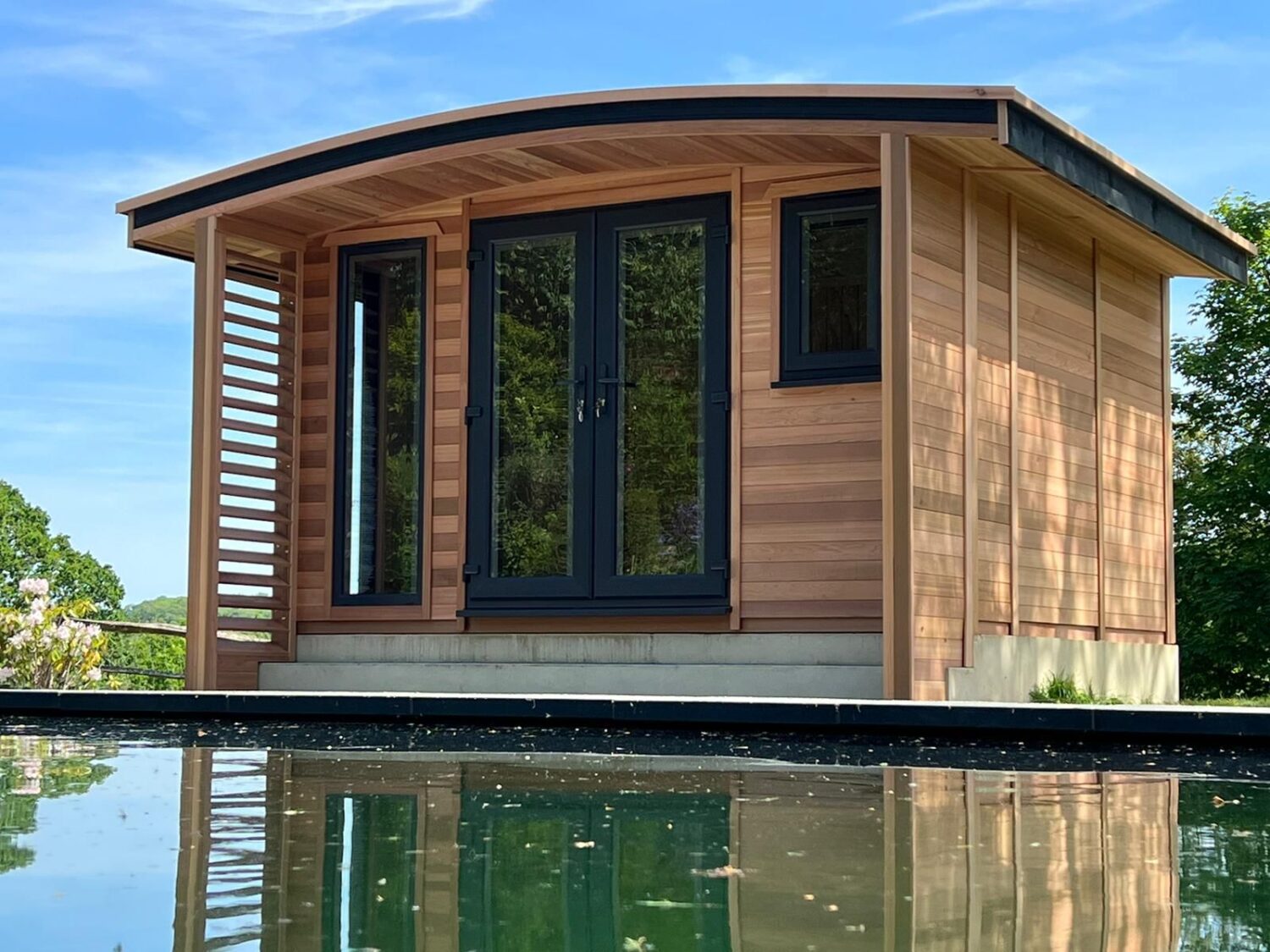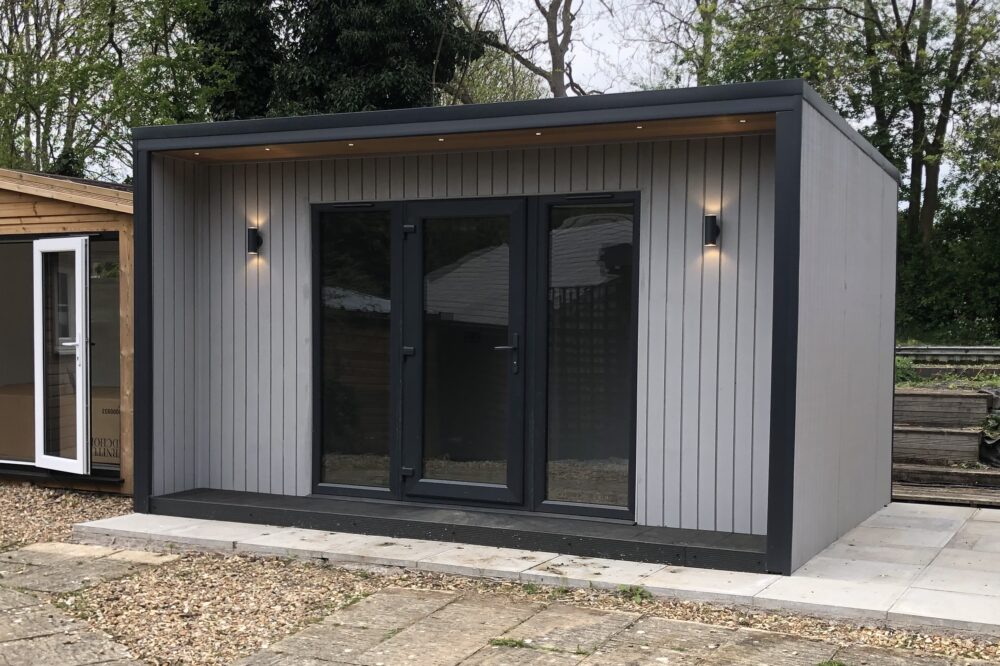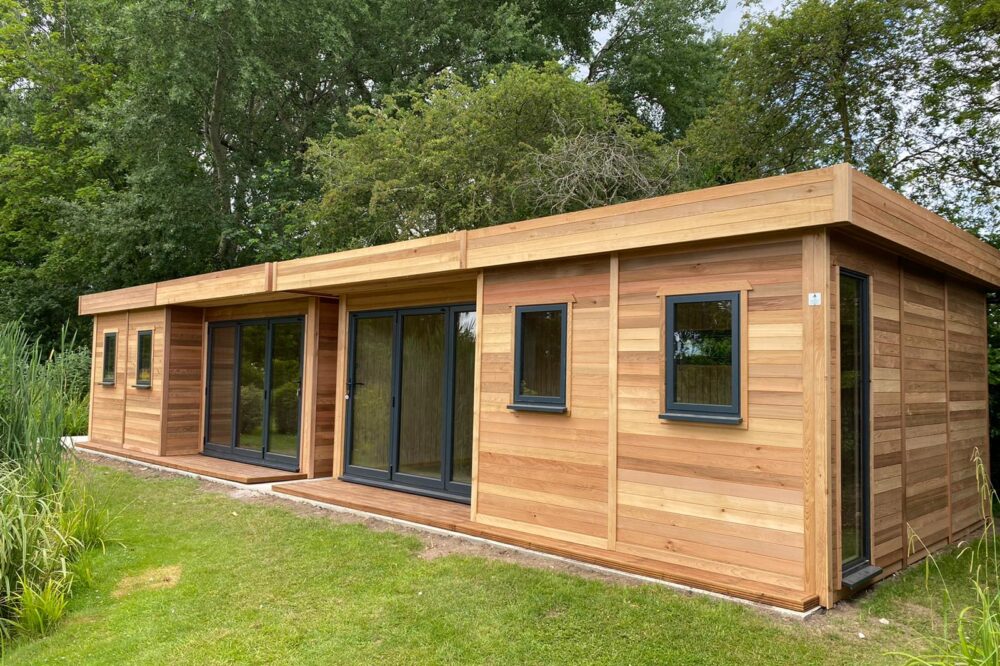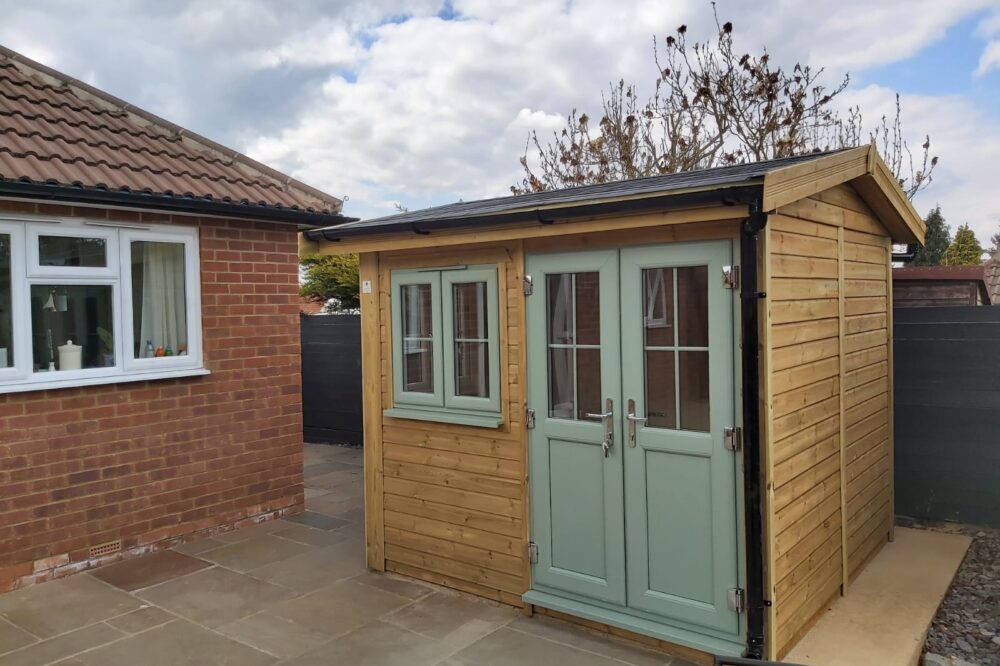 The Many Uses of a Garden Room in the West Midlands
Garden rooms offer a wide variety of uses, and many of them can function as multipurpose spaces, for instance as a home office during the day and as an entertainment space in the evening. With many of us needing more space but not wanting to move homes, a garden room can be an excellent solution, creating a warm, comfortable living space within your garden, with both a quicker assembly and a lower price than a traditional extension.
Customers have used our garden rooms for many purposes. Those looking for a home office can use a garden building to work within their outdoor spaces, fully wired for power and Wi-Fi, with thick insulation ensuring comfortable year-round use. A garden room can make an excellent social space, with options large enough to install a dining table, or perhaps to create a games room. Another popular option is to build a home gym, allowing you to have a full workout around your schedule.
Whatever you are looking to create within your garden, our bespoke design process ensures that you can choose a building suited to both your needs and your garden.
Our Bespoke Design Process
Warwick Buildings offers a range of garden room designs, which can be extensively customised through our online configurator tool. Our designs range from the Traditional, which will look great within a rural garden in the West Midlands, to The Pod, perfect for a smaller city garden. You'll be able to set the dimensions and height of your building, letting you create a small garden room for a one-person office, or a large garden room for entertaining friends and family.
You'll also be able to customise the number and location of UPVC windows, allowing you to target light within a garden summerhouse, or avoid glare within an office space or home cinema. The look of your garden room can be further customised, with cladding options, laminate flooring options, and various colour choices throughout.
All rooms come with either double or triple glazing, full insulation, and double plug sockets, ready to be connected to mains power. We prioritise quality and durability, using sustainable Scandanavian timber and locally made UPVC windows and doors. With minimal maintenance, our garden rooms are designed to offer real longevity for your home.
Testimonials
On site team fabulous.

Showroom excellent - Sales team efficient - On site team fabulous - Building magnificent - Coffee to die for (in showroom)

Ian Jones

So professional & efficient

Positive experience from first call to your office requesting brochure, to erection of office on site. The on site team were amazing - so professional and efficient.

Mr Kings

Very pleased, professional efficient service from start to finish.

Very pleased, professional efficient service from start to finish. Garage looks good and hope it stands the test of time.

Barney Smith

They were excellent

Just to commend your onsite team - they were excellent

Mrs Johnson

5 Stars

5 stars again - need I say more

Former customer
Design Your New Garden Room Today
Whatever your needs in a garden room, Warwick Buildings are available to build you a beautiful bespoke model, installed by our team. Our customisable design process allows you to set the design, size, and features of your building, helping you to design your ideal garden office, home gym, or just the perfect summer relaxation spot. Through our website, you can browse our full garden room range, using our configurator to set each aspect of the design, and receiving an immediate quote for parts and installation.
View Our Range in the West Midlands today