Bespoke Garden Gym Rooms
Our bespoke garden gym rooms come in a range of sizes, creating a beautiful workout space in your garden. Design your ideal home gym on our website.
Explore our garden rooms
Garden Gym Rooms
A garden gym can offer you a full-body workout from the comfort of your own garden, saving you time and offering you privacy. Warwick Buildings are a UK-based company creating bespoke garden gym rooms, beautiful and durable spaces that can be customised in many ways.
Whether you're looking for a smaller room for weights or cardio machines, or a larger building that can offer a comprehensive workout, we can construct the perfect solution for you. Once we have built your custom garden gym room, our skilled team will install it within your garden. Through our website you can use our configuration tool to design your ideal garden room, getting an immediate quote for delivery and installation.
Explore our garden rooms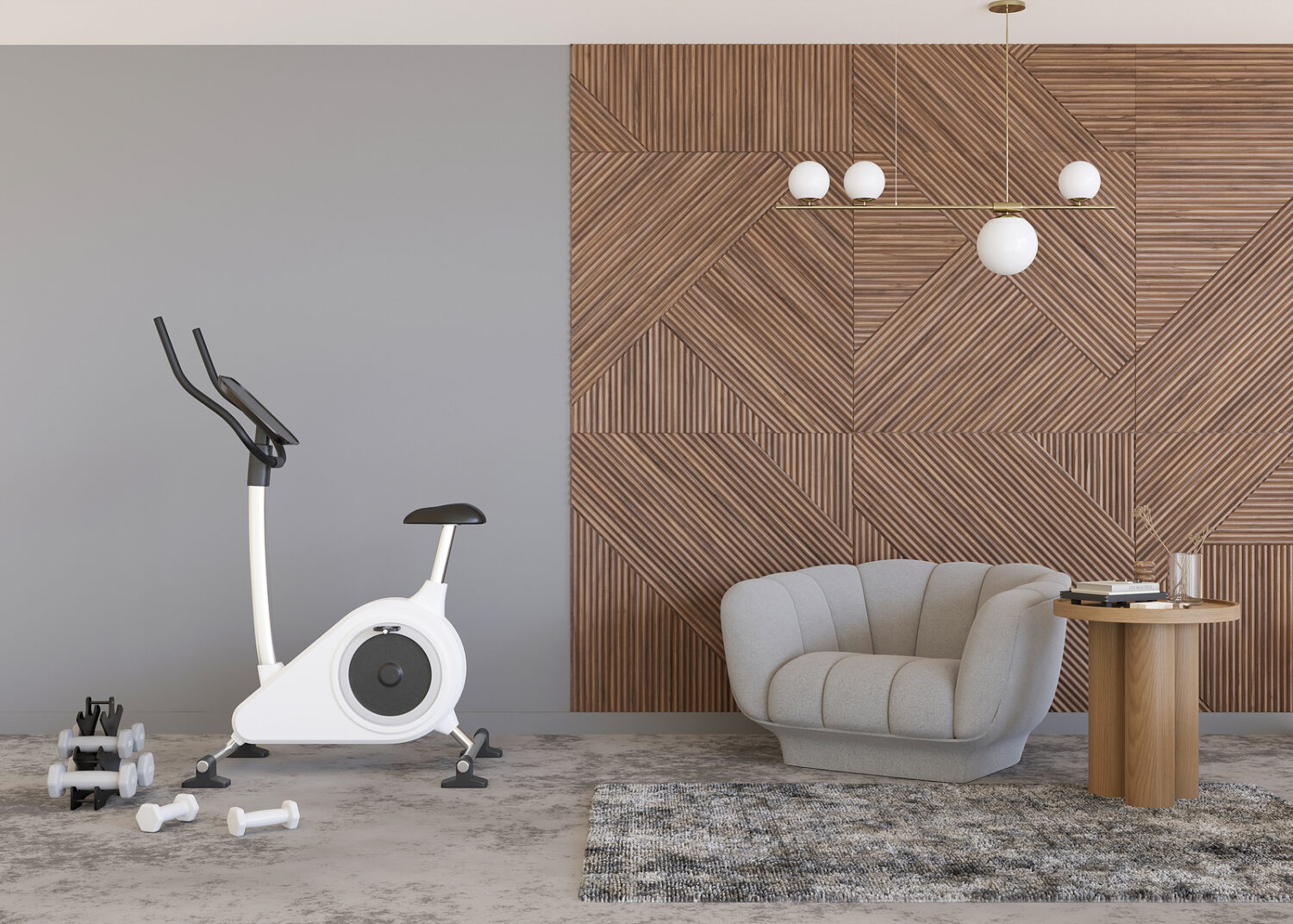 Garden Gym Rooms
Starting From £10,000
Bespoke Design Process
Instant Online Quote
Choice of UPVC Windows and Doors
Choice of Cladding
Choice of Laminate Floor
Internal Spotlights
3 Double Sockets as Standard
Assembled by our Expert Team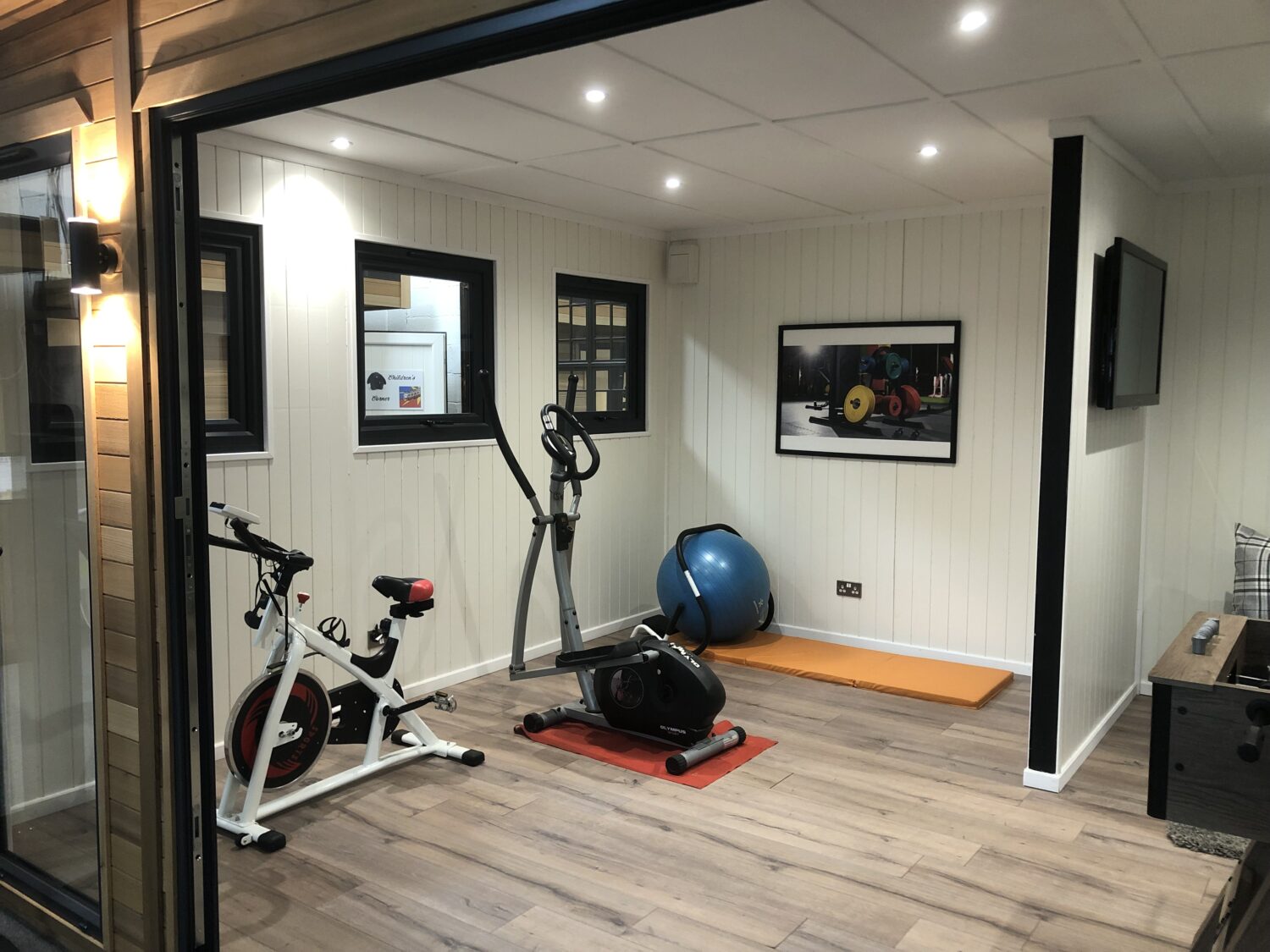 Our Custom Garden Gym Room Builder
Our online configurator allows you to browse our range of customisation options, showing you an explorable 3D model of your new garden room. We can then give you an instant quote, inclusive of VAT, delivery, and installation. Our garden gym room costs are clear, competitive, and upfront.
Build Your Garden Gym Room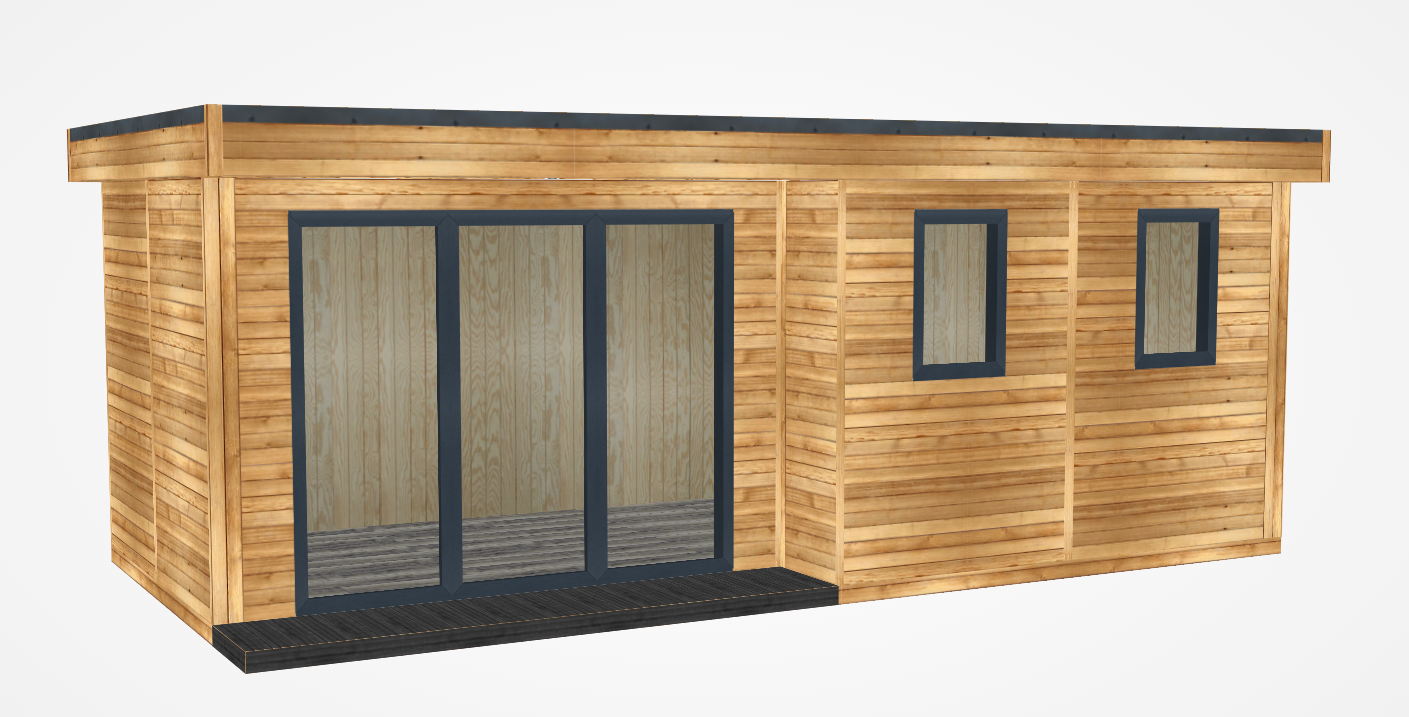 Our Range of Customisable Garden Gym Buildings
We sell garden rooms in a range of designs, which can be used for many specific uses, like garden offices, art studios, or garden gyms. Our "Contemporary" design is ideal for a garden gym room, helping you to create a beautiful exercise space within your garden.
The dimensions of your home gym can be either be small enough to fit a running machine and training mat, or large enough to fit several pieces of gym equipment and a weight bench. Our standard garden gym room sizes can go up to 6.2m x 4.2m, offering a huge garden space. Structurally, the height can also be adjusted, and you'll have the option to install an internal wall in larger buildings.
You can choose from our selection of quality UPVC window options, featuring everything from longer screen windows to smaller vent windows, which can offer airflow whilst maintaining privacy. Windows can be installed wherever required in your garden room, allowing you to prioritise natural light, or give yourself privacy from certain angles.
Aesthetically, you'll be able to choose the colour of your UPVC windows and doors, the type of internal and external wall cladding, and the type of laminate flooring installed. Our garden rooms come with insulation, internal spotlights, and electrical sockets as standard.
How to Utilise Your Home Gym
A garden gym room can be tailored to meet your exercise needs, making a beautiful extra space outside your property. Whether looking for a high cardio workout featuring a treadmill, an exercise bike, and a rowing machine, or a weight room with a bench, a squat rack, and a dumbbell stand, we can build you an ideal home gym. Having a quality exercise area within your property will allow you to stay fit around the busiest of schedules, whilst maximising comfort and privacy.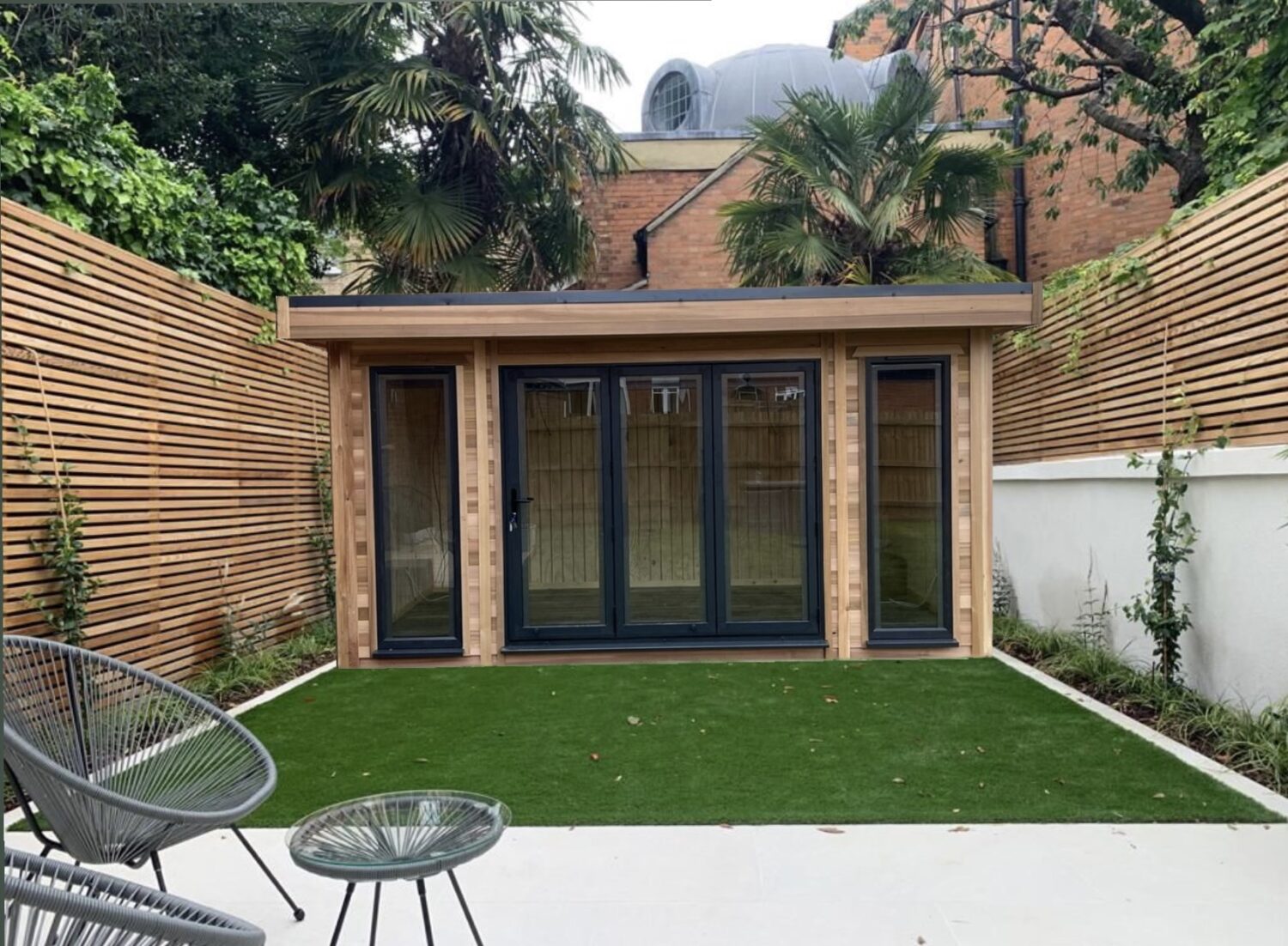 Why Choose Warwick Buildings?
Warwick Buildings has been producing quality timber buildings for over 30 years, working with a wide range of customers including large companies like National Trust, and with individuals across the UK. We prioritise the highest levels of quality throughout, using timber from a sustainable mill in Scandinavia, and sourcing all UPVC doors and windows from a local family-run company.
Our buildings are designed to be usable as soon as they are installed, and to be durable enough to last for many years. Our gym garden room costs are competitive, with clear quotes for all buildings.
Design your perfect garden gym room today
Build Your Garden Gym Room