Garden Reading Room
Every bookworm dreams of having their own home library or reading room, and with our bespoke garden room builds you can create just that. Using your dream design, we construct a stunning garden reading room from the highest quality cedar cladding and handcrafted oak joinery, creating a cosy spot to watch the rain and curl up with a good book.
Build Your Garden Reading Room
Garden Reading Room
Prices start from £10,000
Virtual Building Designer
Instant No-Obligation Quote
Custom Joinery, Flooring, and Cladding
Fully Insulated as Standard
Wired For Lighting and Mains Sockets
Built for You on Site
Explore Our Range of Garden Rooms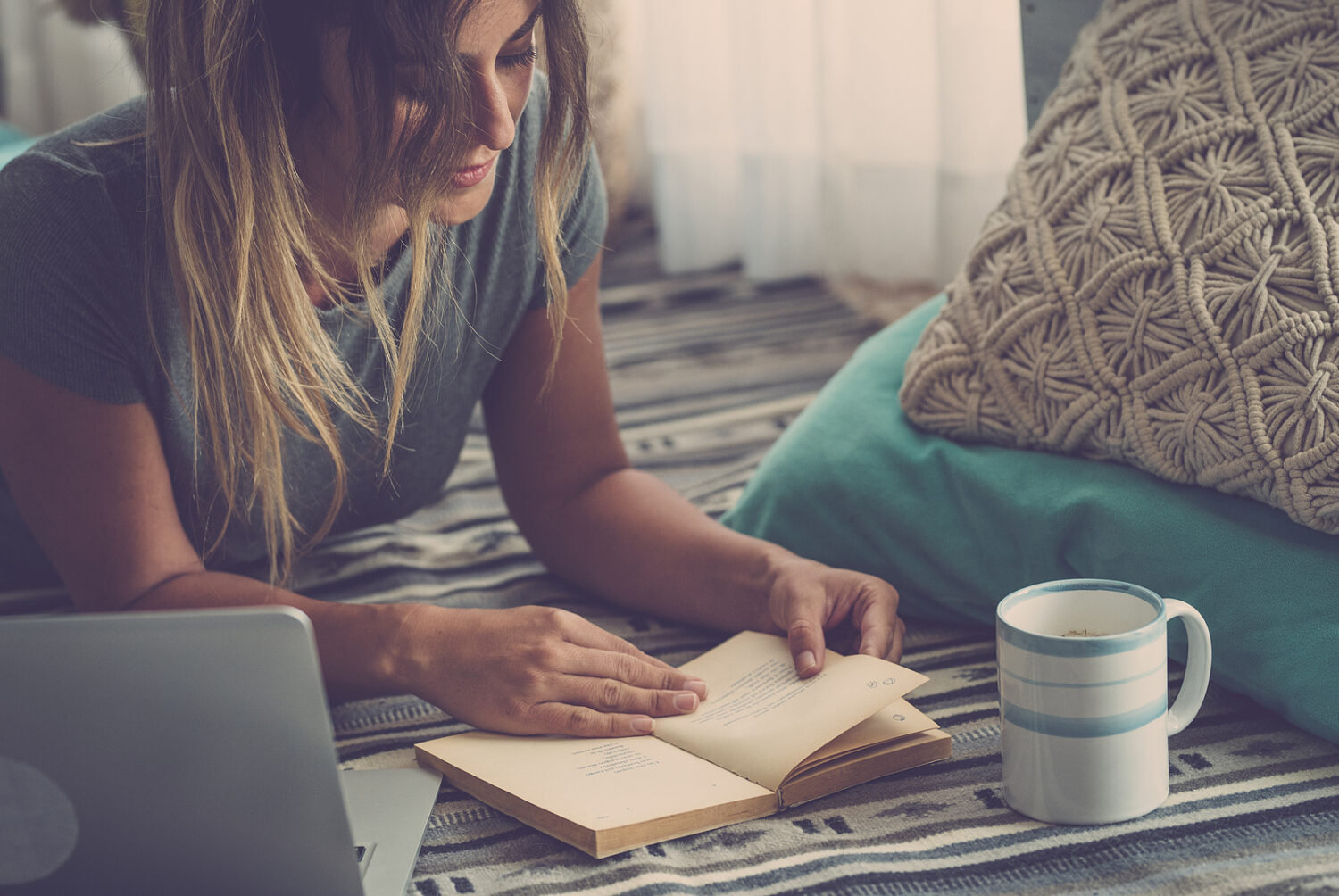 The Benefits of a Garden Reading Room
Your reading room will come with all the same advantages as a standard garden room, as well as a whole host of unique benefits.
You can expect to:
Find Some Peace and Quiet
With the business of your home life, it can be tricky to find a quiet moment alone. But with a dedicated reading room, it is just you and the page. Your garden reading room can be the perfect secluded setting to retreat for a few moments.
Unlock Flexibility
Garden rooms are infinitely versatile, offering a space that can adapt at a moment's notice to your changing needs. And the best thing about a garden reading room is how it can double as an additional living space when you need it, even an emergency guest room.
Design Your Own Garden Reading Room Now
With our intuitive builder, you can map out your new garden reading room and get a feel for how it will look in your outdoor space when it is finished. Adjust the dimensions, choose where you want your doors and windows, as well as any additional walls inside the space.
TRY OUR VIRTUAL BUILDER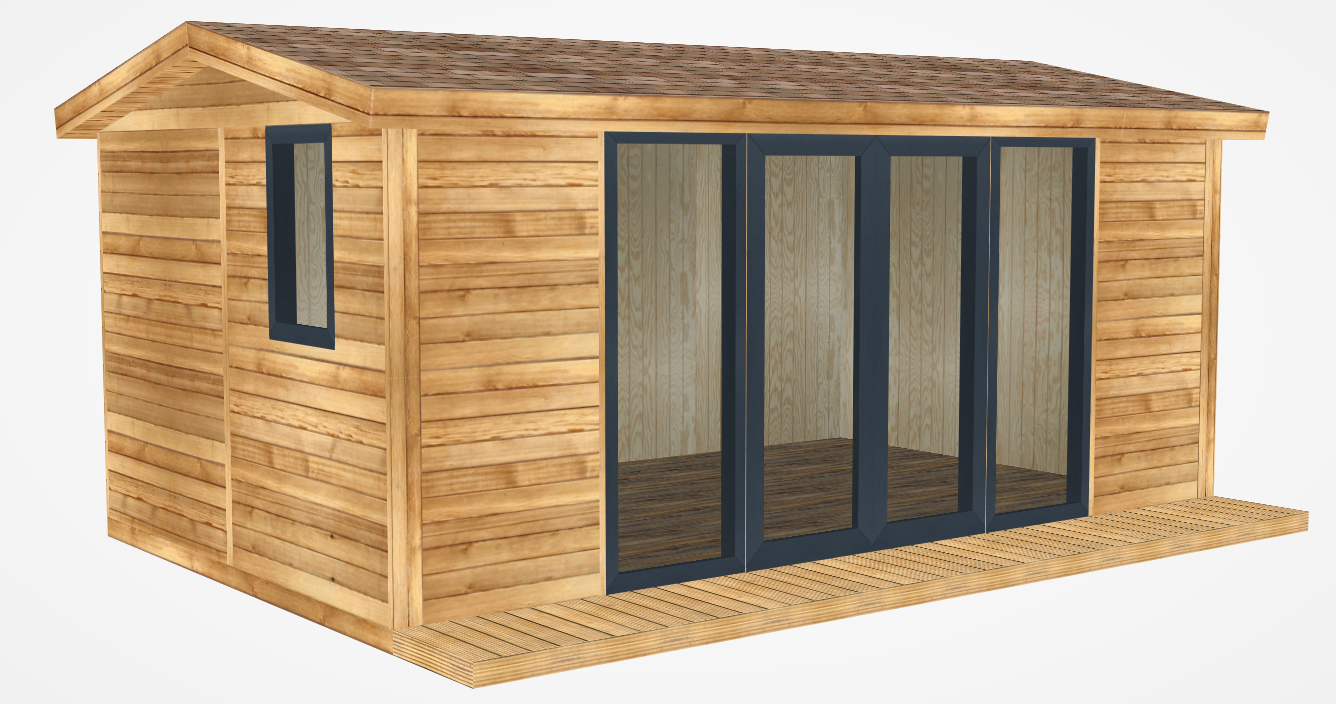 Interior Design Ideas for Your Garden Reading Room
With our fully customisable designs, you can create just the right reading room for you. Our garden room designs complement most aesthetics, whether you would like to aim for something cosy and traditional or a clean-cut modern finish. Even book-themed decor to add a literary twist to your new space.
No reading room would be complete without a bookshelf or two and some handpicked soft furnishings. Our garden reading rooms are built with stable cedar cladding and robust shiplap, perfect for installing a wall-to-wall unit, along with your choice of oak-framed windows and doors that let in plenty of natural light – so you can finish off the space with a choice of plants.
A Place to Work and to Read
A reading room is one way to utilise your new garden room, and a very versatile one at that. With even a small desk space you can use your reading room for more than just leisure. This is especially desirable for those of our customers who are authors – looking to not only read in their new space but also work uninterrupted on their latest novel. Your garden reading room could double as a home office, upgrading the current work-from-home schedule.
Why Choose Warwick Buildings?
Your reading room will come with all the same advantages as our standard garden rooms, as well as a whole host of unique benefits. You can expect to:
Increase Your Home's Value
A garden reading room is an investment for the future. With such an adaptable form, your reading room has the potential to be anything from an extra living room to a garden office, and this creative potential will be incredibly attractive to potential buyers. Your new garden reading room is guaranteed to add value to your home with its form as well as its individual function.
Worry Less About Planning Permission
Applying for planning permission can be stressful and time-consuming, but you will be pleased to know that most of our standard garden rooms are considered permitted development, as long as they do not exceed 2.5 metres in height and are placed on non-protected land. Even so, we still recommend contacting your local council before submitting your plans, just to be safe.
What We Recommend
Our garden studio is a brilliant place to start, with its quaint and contemporary design. Alternatively, for a really homey feel, you could opt for our traditional garden room, which comes with gorgeous french doors and a tiled gable roof.
Our range is extensive, and we have a garden room to suit any location and purpose, so if you are still unsure feel free to take a closer look at the full range we have on offer.
Why not take the first step and give our virtual builder a try today? Or if you would like a more bespoke garden reading room, contact our team for a no-wait, no-obligation quote.
TRY OUR VIRTUAL BUILDER