Mini Garden Office
With a bespoke mini garden office, you can increase productivity and promote a much healthier work-life balance when working from home. Get a quote today.
Build Your Mini Garden Office
Build Your Own Mini Garden Office
In recent years, working from home has become the new normal for most professionals. It has been proven to increase productivity and aid focus, as well as leave more time for people to spend with loved ones. But for some, setting up a laptop whilst hunched over the coffee table or in amongst the hustle and bustle of the house can actually do the opposite.
With your own, fully-insulated mini garden office, you can carve out the time for you and your work, spending your 9–5 in a dedicated location, just a few paces down the garden path.
Build your small garden office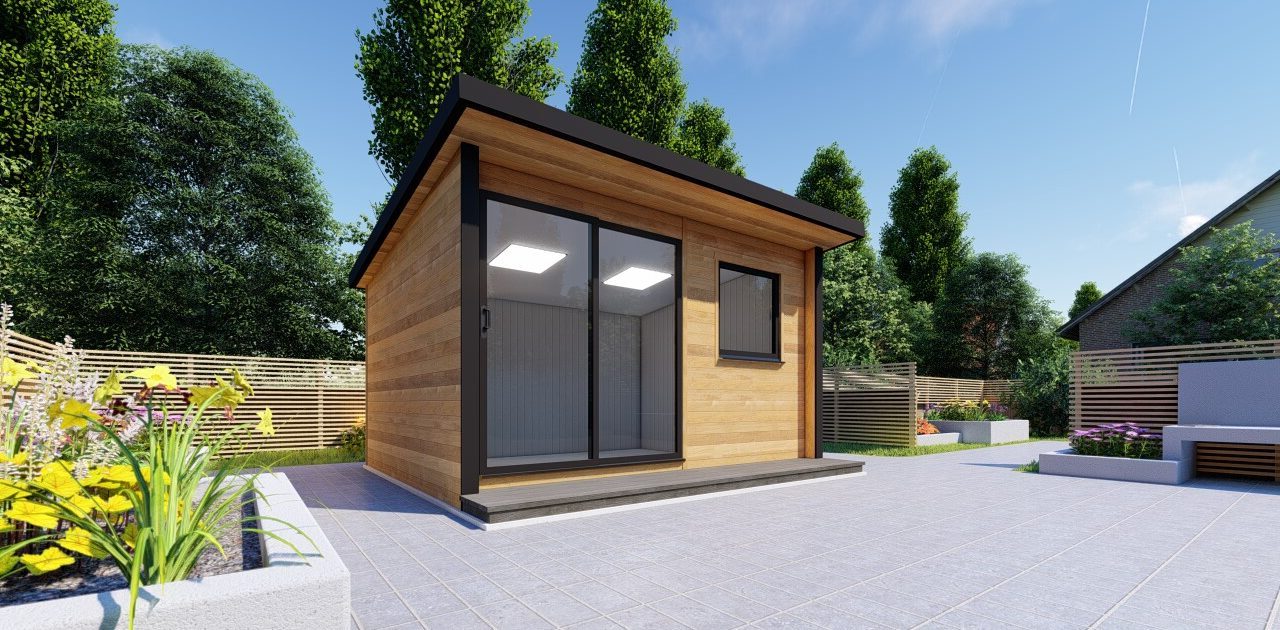 Mini Garden Office
Prices start from £11,000 – or just £130 per month
Virtual Building Designer
Instant No-Obligation Quote
Custom Joinery, Flooring, and Cladding
Fully Insulated as Standard
Wired For Lighting and Mains Sockets
Built for You on Site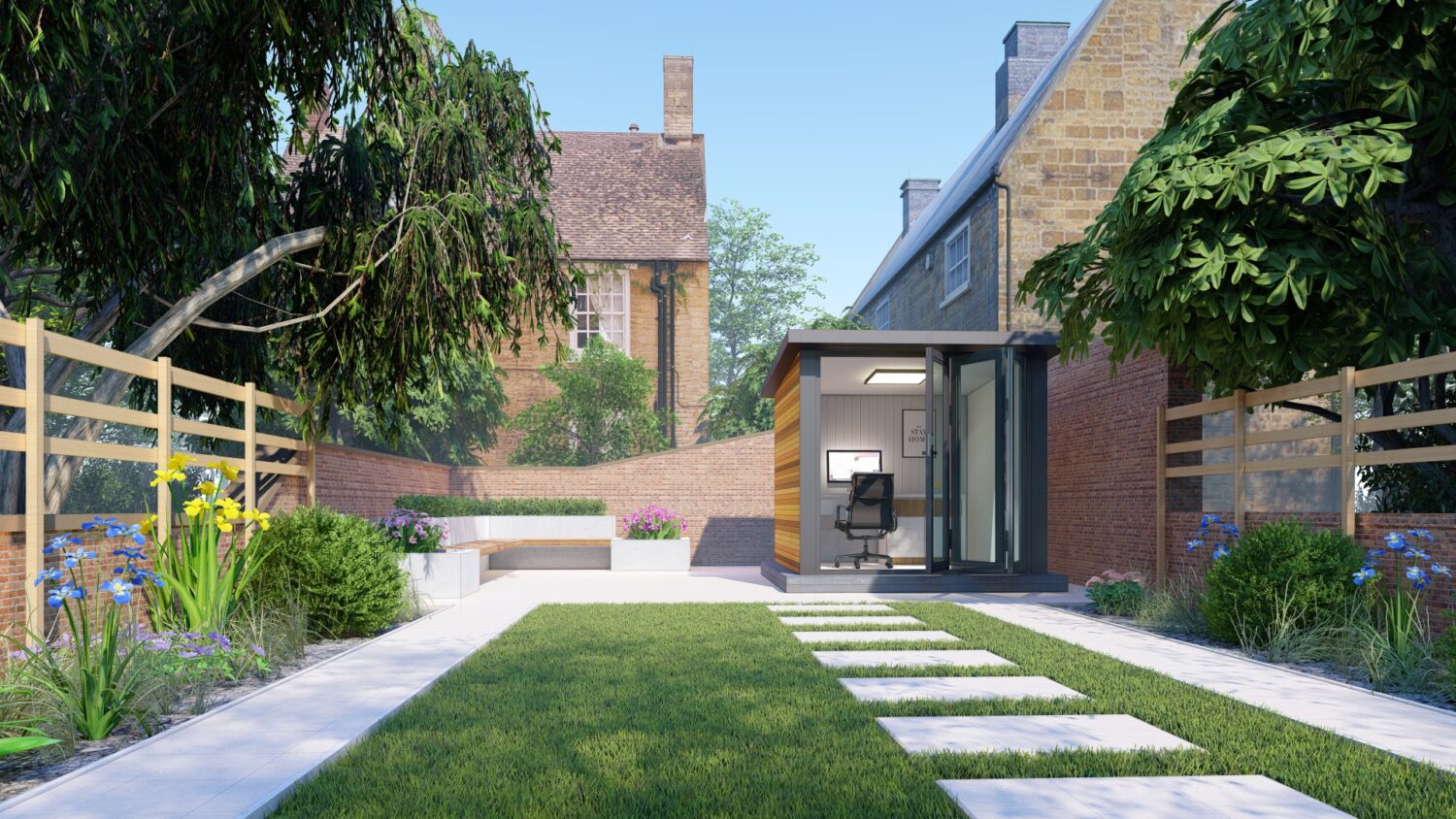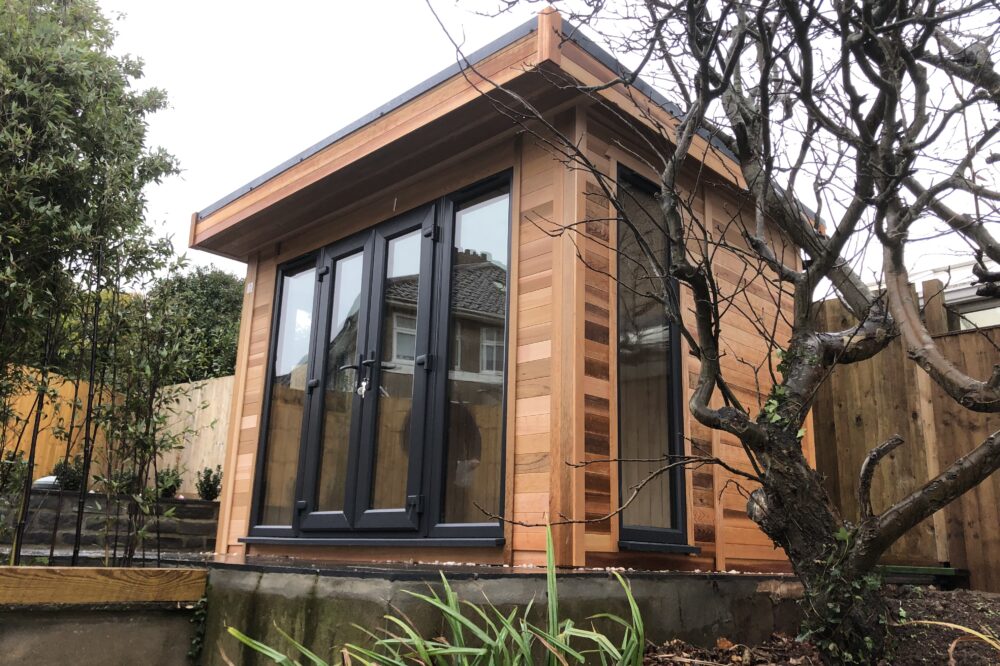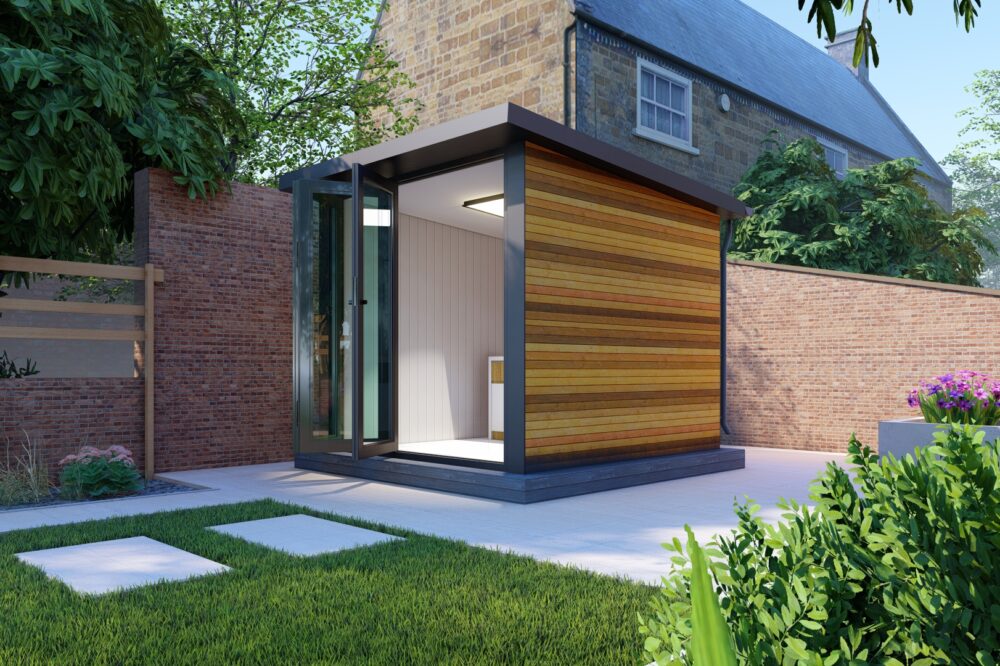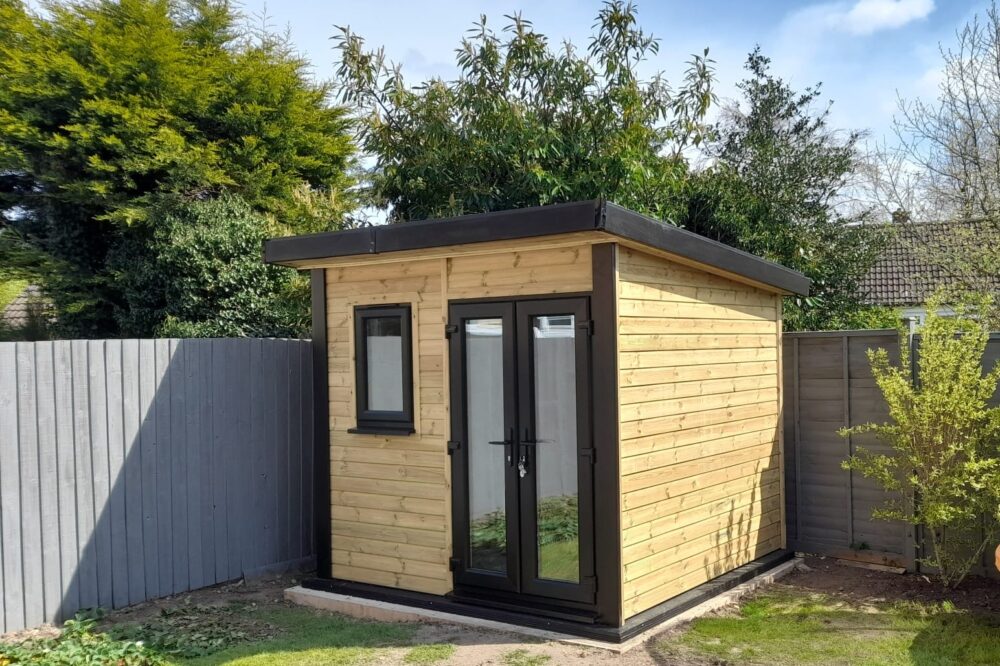 The Advantages of a Mini Garden Office
No More Long Commutes
The average person in the UK spends nearly an hour a day travelling to and from work. That is time that could be better spent feeding into personal hobbies or quality time with those around us. By installing a mini garden office in your outdoor space, you can cut down your commute to mere minutes – leaving you more time to put back into your life.
Optimised Productivity
A mini garden office promotes a much healthier work-life balance, which in turn will positively affect your productivity. With less time spent commuting and less social stress, you will be able to relax when seeing to your daily tasks and focus more clearly on your job as a whole.
A Build for Gardens Large and Small
One of the best things about our mini garden offices is that they are accessible to people with almost any size garden. If you are very limited in space, you can still benefit from one of our garden buildings. Even if your garden is sizeable, you might still be looking to save space or use the space you have more wisely. Our garden rooms allow you to do that easily.
A Future-Proof Investment
We can guarantee with gleaming certainty that a mini garden office is a positive investment for you and your home. This is especially true if you are interested in selling your house in the future.
Not only are they made to last, but our mini garden offices are also just as valuable and desirable as a home extension – only with more capability. To you, your garden room is an office pod, but to a prospective buyer, they might see it as an additional living space, or somewhere to entertain guests. Its versatility is almost endless.
No Planning Permission Stress
Due to their compact size, all of our office pods are deemed permitted development, meaning you should not need to worry about obtaining planning permission before you can start building.
With that said, we do still recommend contacting your local council to check if your specific project does comply, as there are other factors that can affect development laws – for example, if your garden is considered protected land.
Use Our Office Builder
To make the design process easier for you, we have created a visual configuration tool which will allow you to build your chosen garden room into exactly what you want. From exact dimensions to types of windows and doors, you are given free rein to adjust your design to suit your exact specifications.
Nearly every part of your mini garden office is customisable. Every piece of timber and interior wall is yours to decide on and place. Everything down to the type of plug sockets you would like, as well as a choice of lights for your entryway, for late nights at your desk.
With so many features to play with, it is better if you see them for yourself. Why not give it a go?
BUILD YOUR MINI GARDEN OFFICE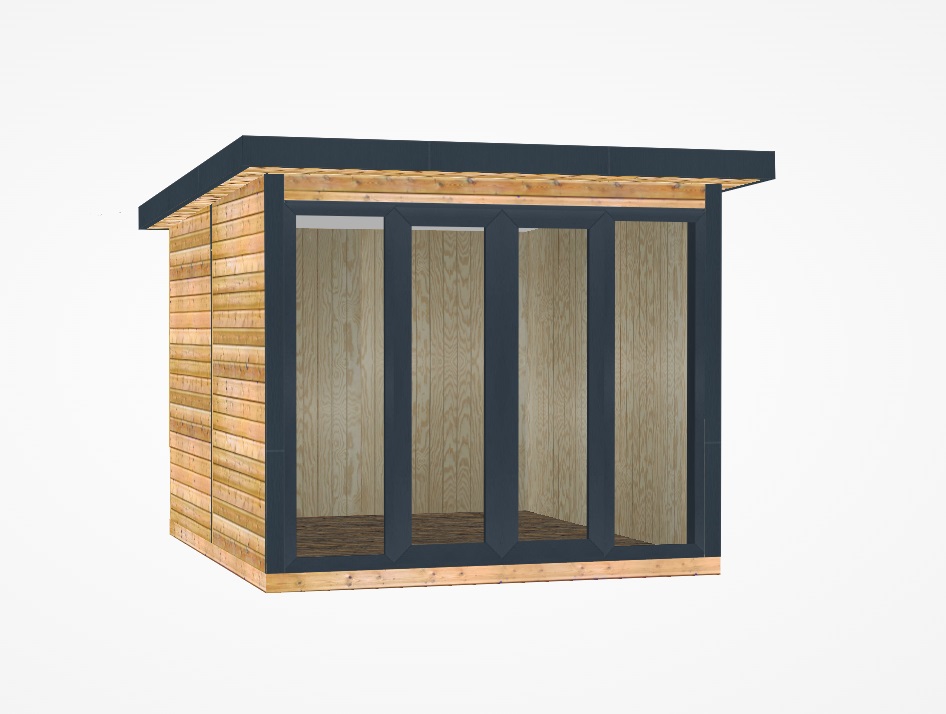 Get Your Instant Quote Today
When you need extra space for your work, as a professional working from home or even as a freelancer who conducts their business from home full time, a mini garden office is a perfect solution.
Warwick Buildings has been specialising in building high-quality garden rooms for over thirty years. Our compact offices are a cost-effective alternative to traditional home extensions, and can be made and delivered anywhere in the UK in a matter of weeks.
Reclaim your time and take the next step in your professional life with a dedicated office space that can fit anywhere.
GET IN TOUCH